As the world began to get back to normal after Covid, we decided to have a look at some of the islands of the Caribbean, leaving the port of Bridgetown in Barbados on the Grandeur of the Seas.
Checking in required us to travel 200m by bus from the terminal to the testing facility where we had to do a lateral flow Covid test and then wait for the results.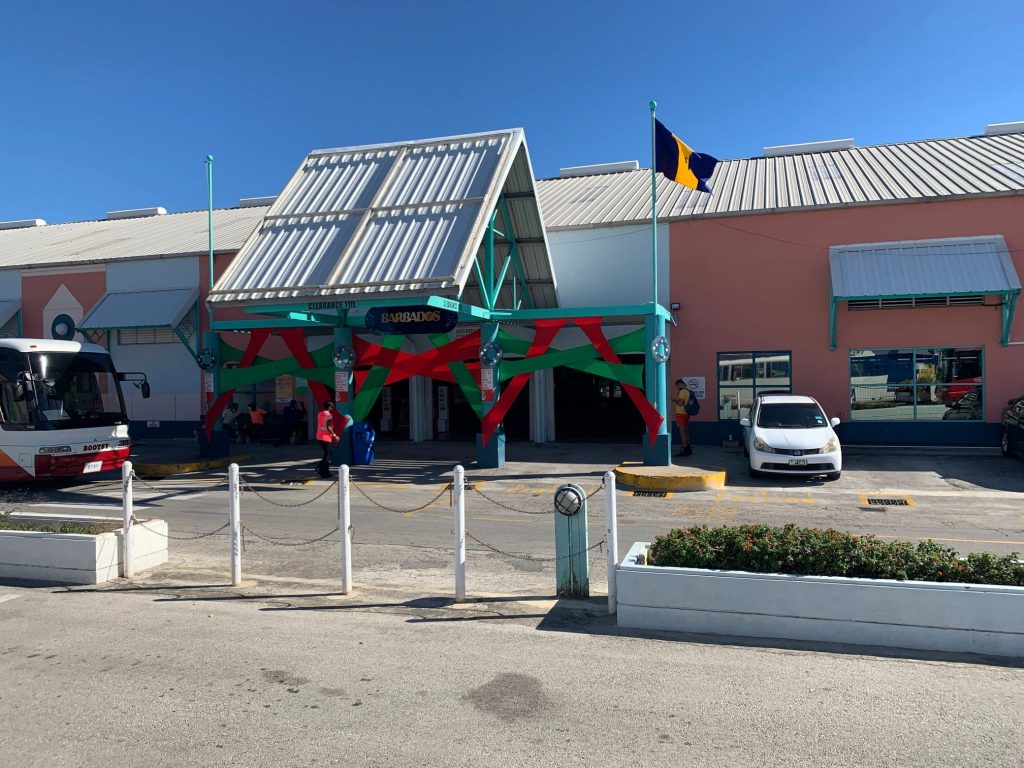 There was supposed to be Wi-Fi so that we could get the email regarding the test results, but it was a little patchy so we ended up going up to the desk after 25 minutes and they pulled up our results, allowing us to proceed.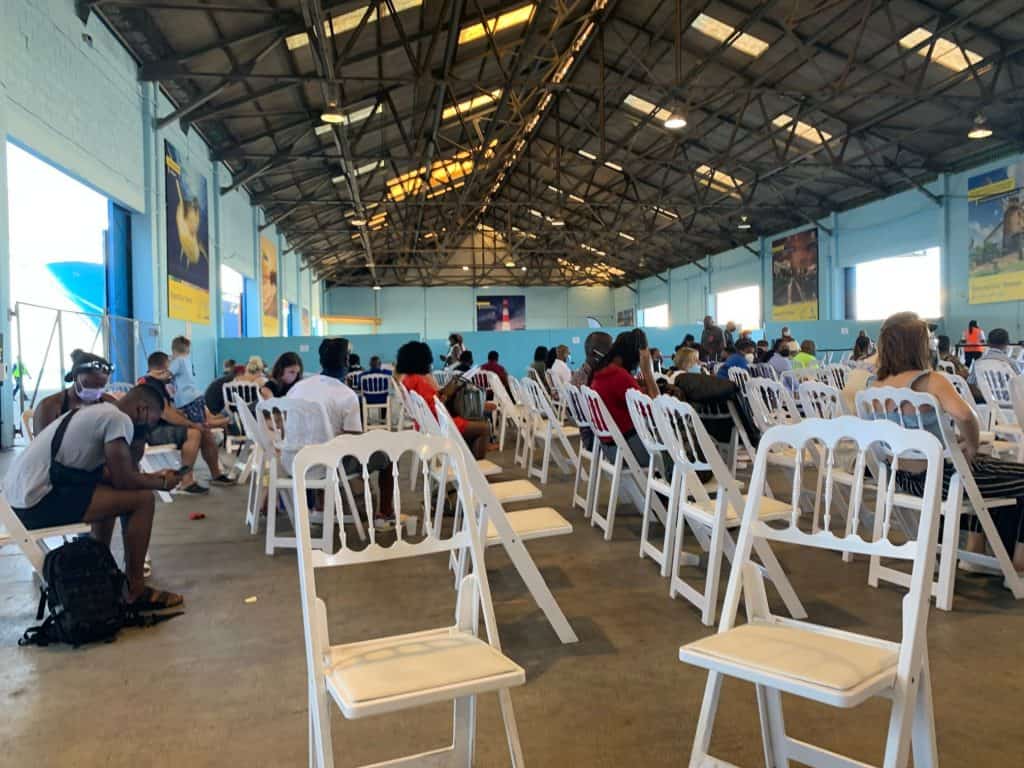 The Grandeur of the Seas was just outside the testing station, tantalisingly close while we were waiting for the results…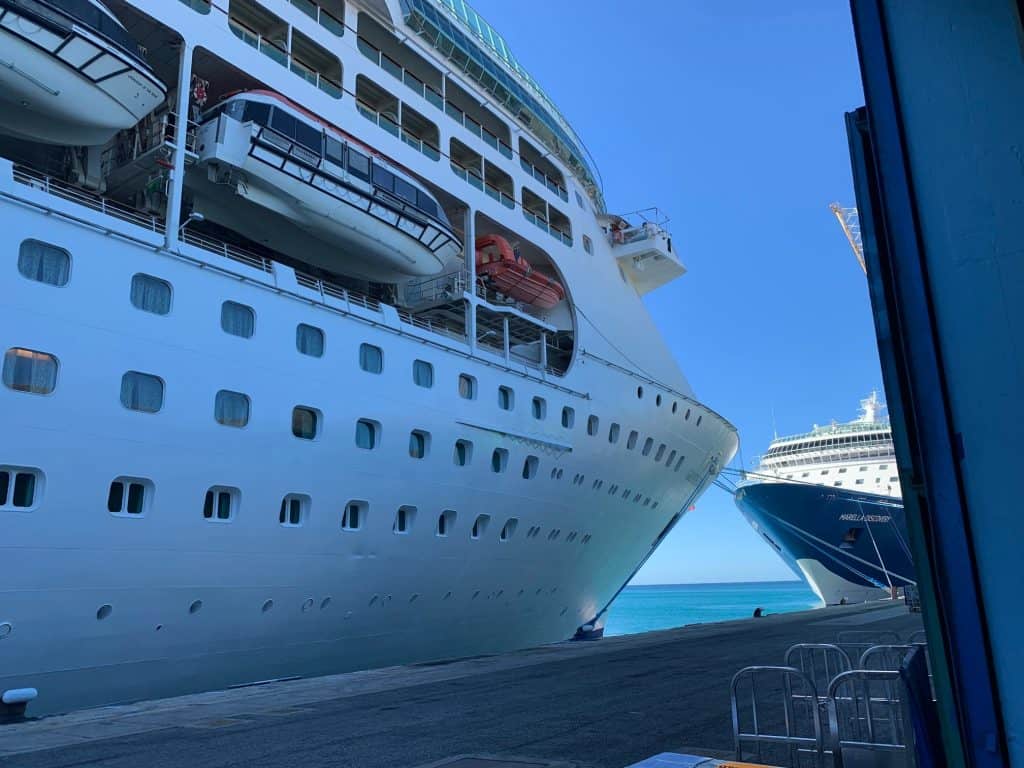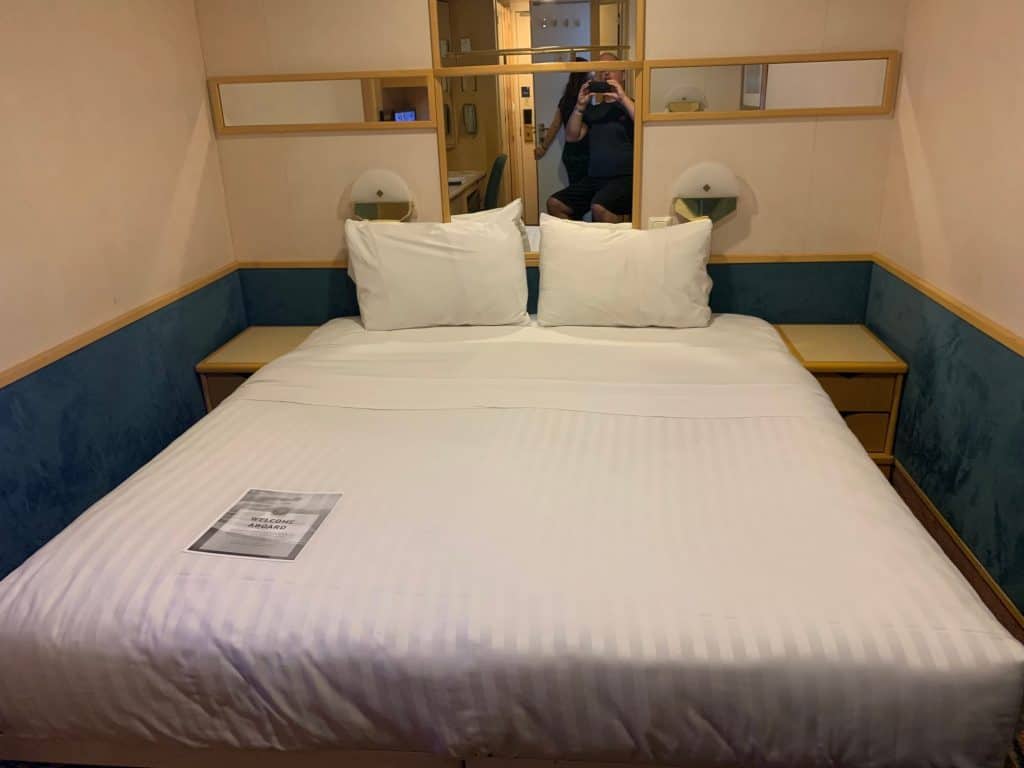 And then we were allowed on board. Our room cards were in an envelope on the door. Our cabin was the cheapest they had: on the second floor, with no windows. The mirrors were partly to make the room appear larger!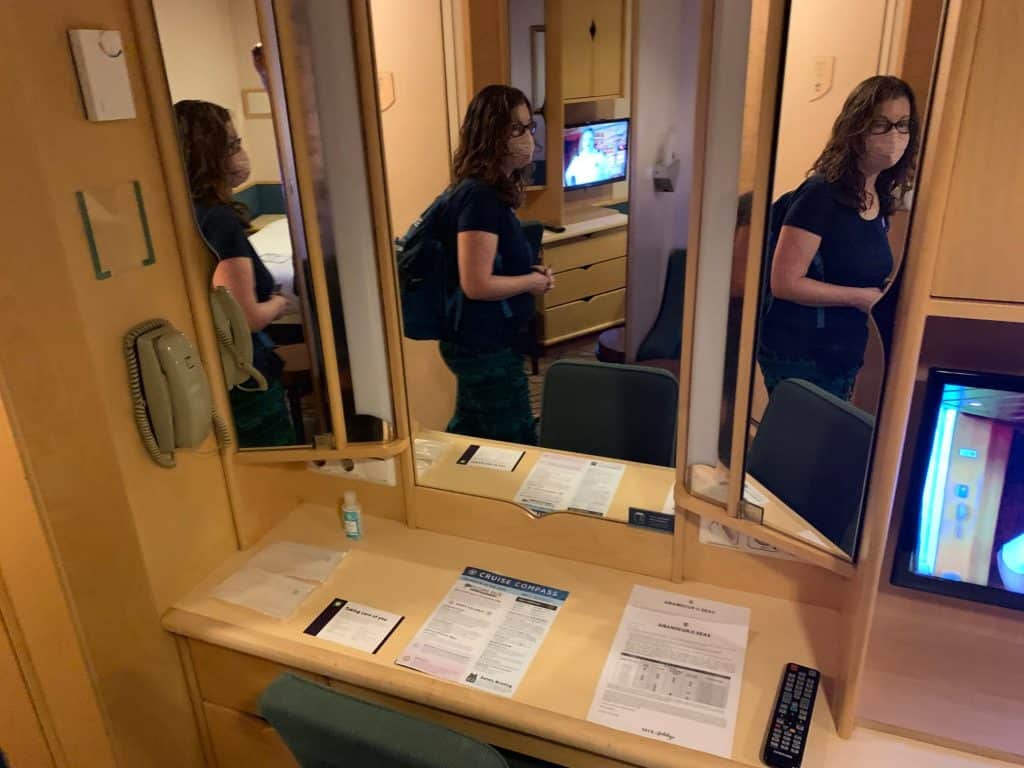 Having said that, the room did have a couch. Which was the perfect size for Ange.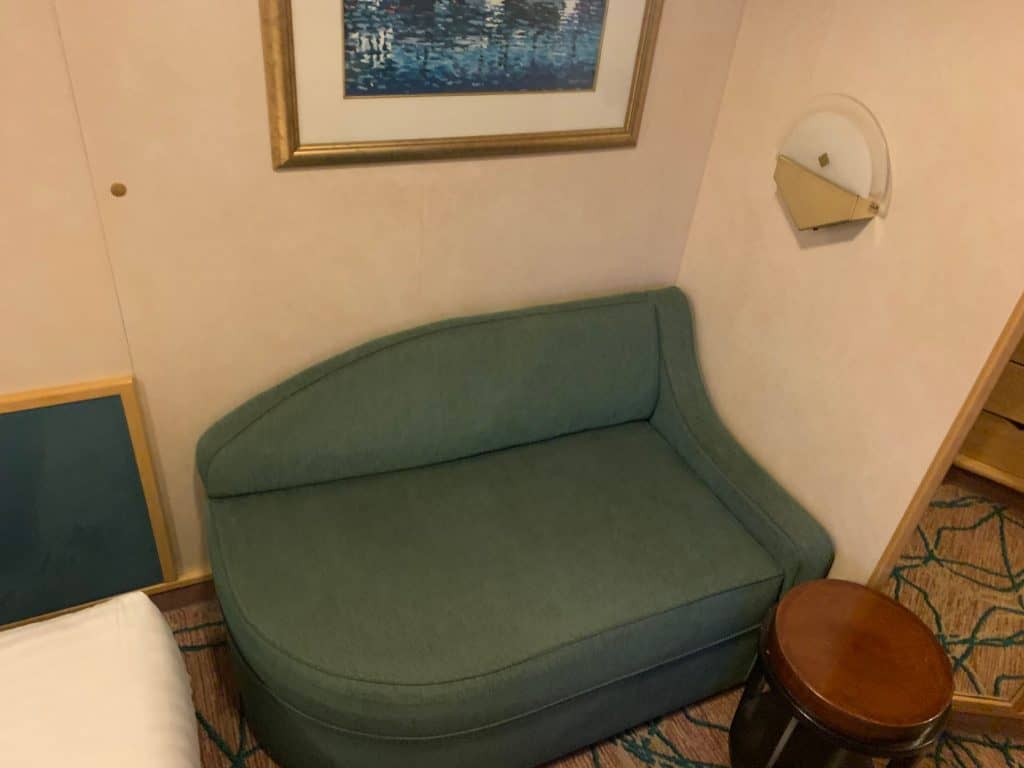 My favourite was Channel 3 which featured a feed from the camera on the bridge looking out over the front right of the ship. Handy for figuring out whether we'd docked yet. The feed rotated through maps of where we were including such data as our depth, course, speed, time of sunrise and sunset etc.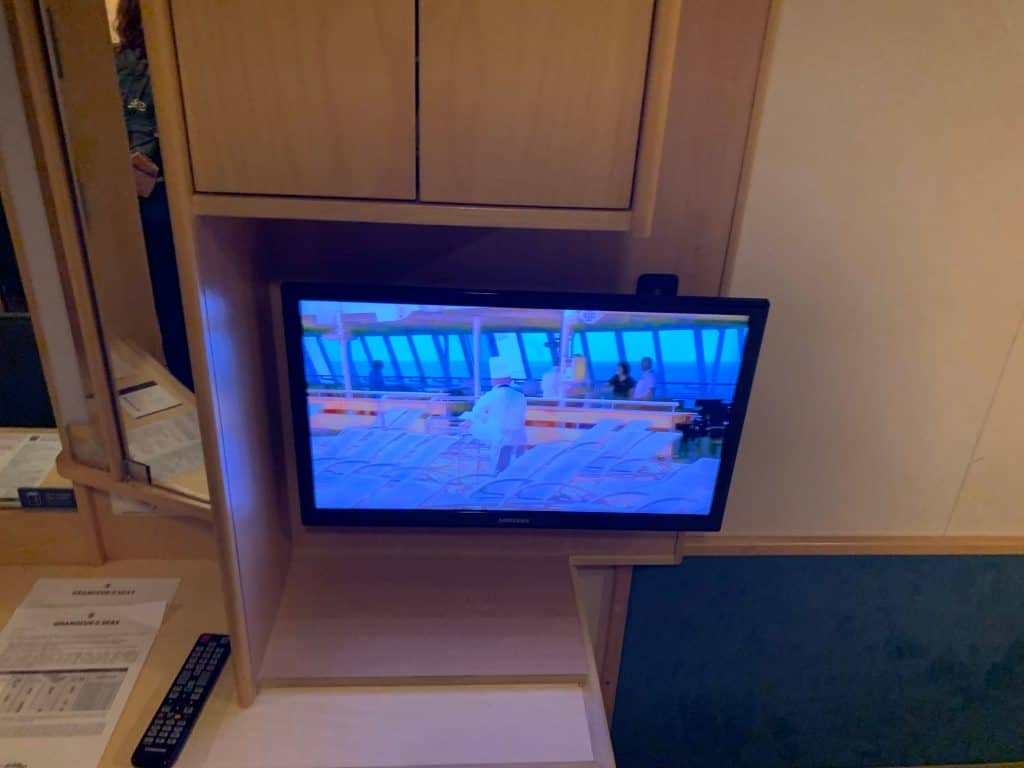 There was a compulsory safety briefing which meant we had to go up to our muster station and check in.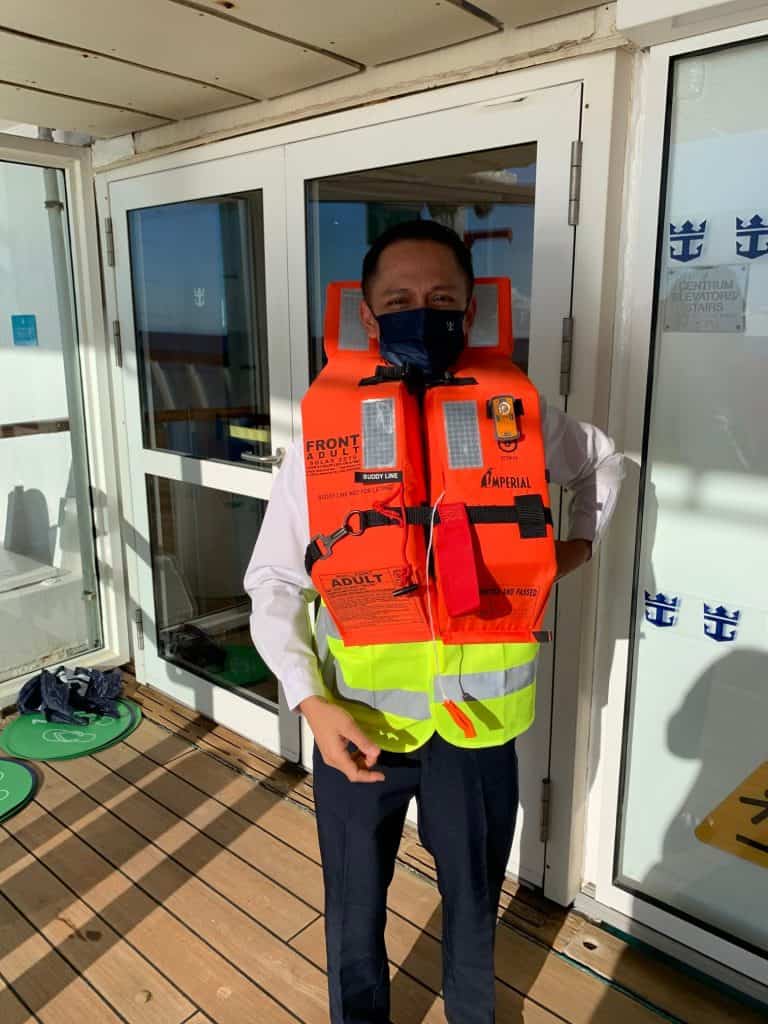 But that was it – time to explore the ship! The top level featured a running track.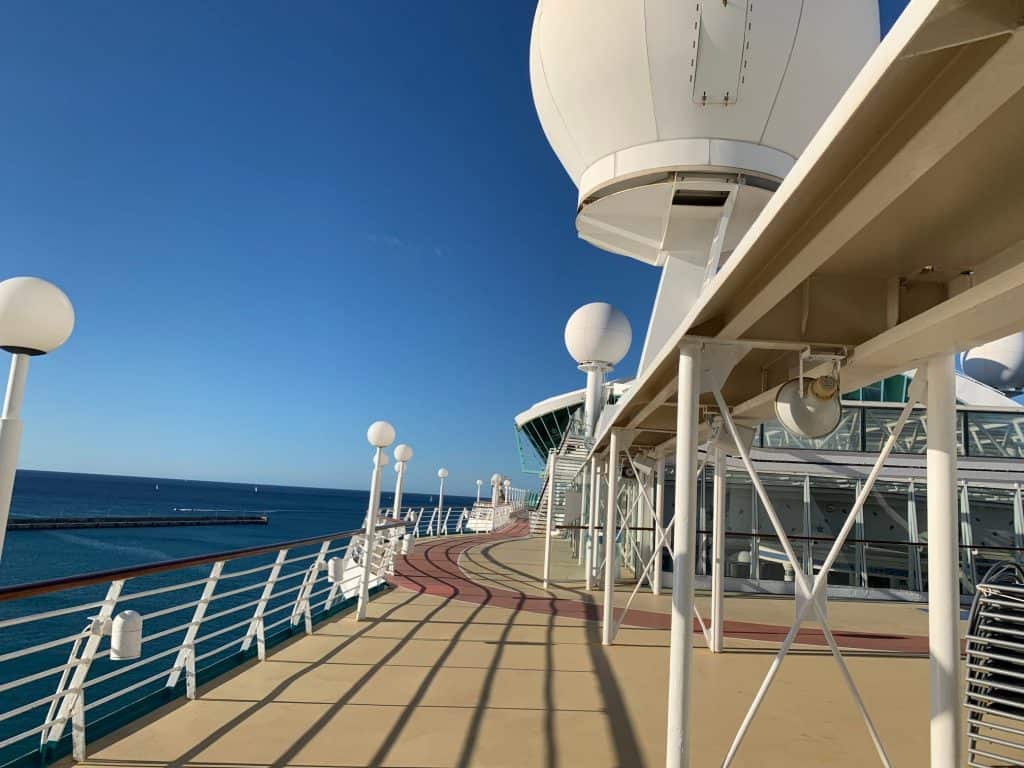 A big screen TV for watching movies. Sounds great. But the soundtrack for the movies would cut out randomly for 30-60 seconds every 5-10 minutes, replaced with random music. Nothing ruins immersion quicker!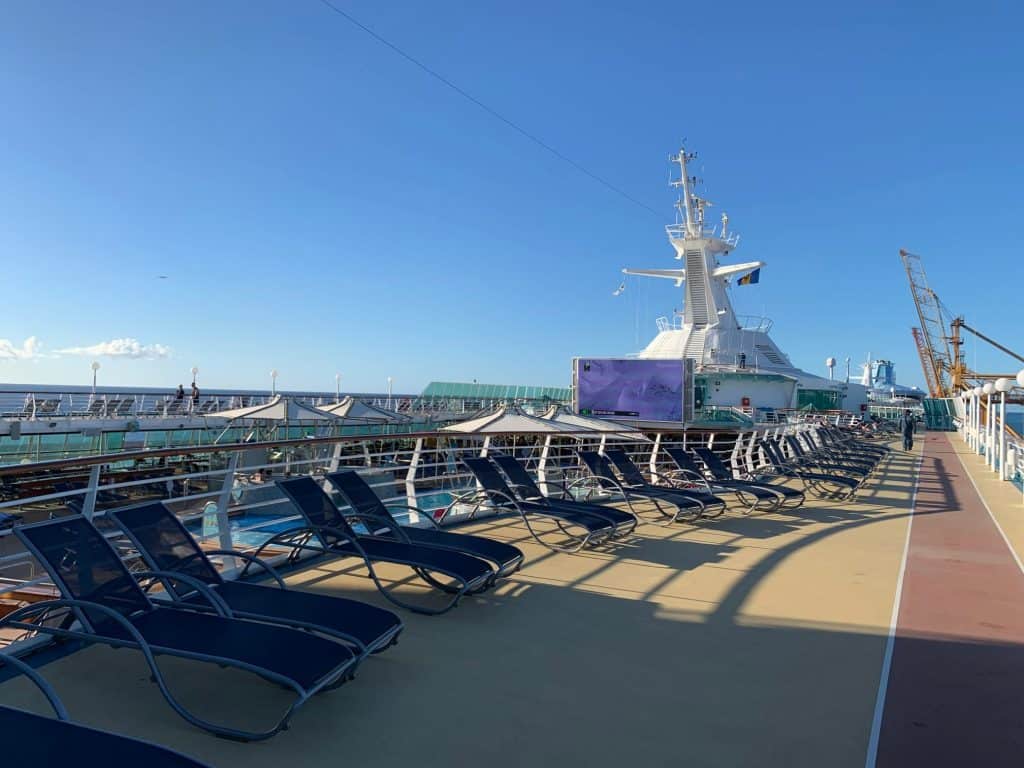 The view down to the Windjammer buffet restaurant.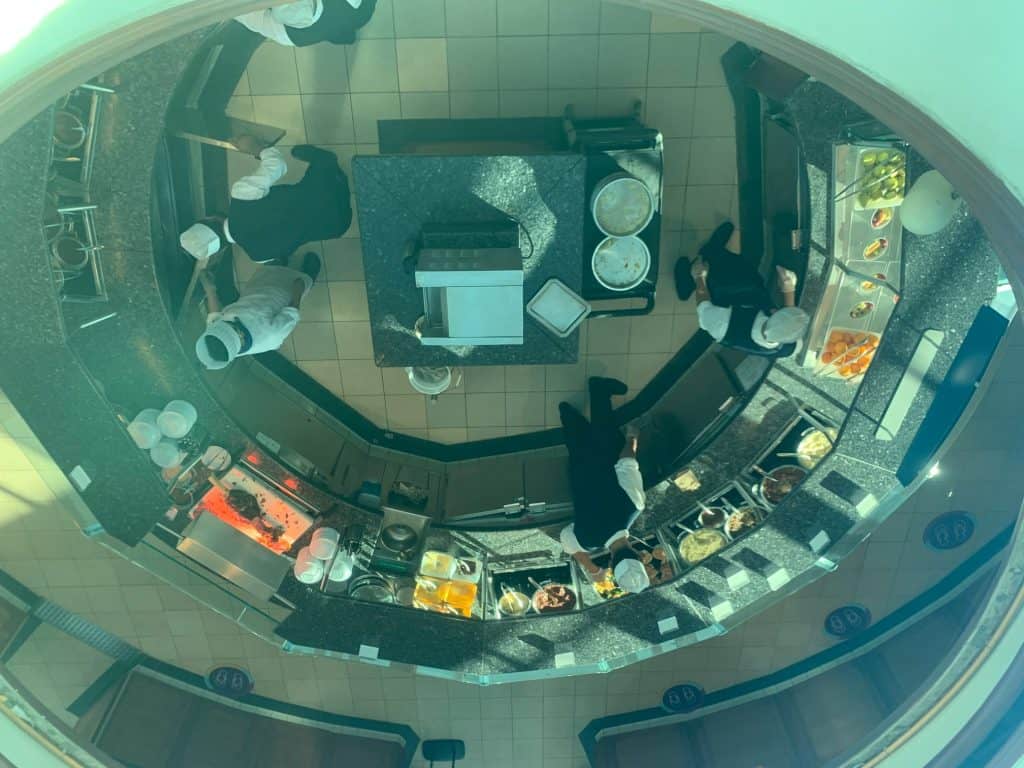 The Solarium was an adults only area under glass with a deep pool (and lifeguard) and two Jacuzzis.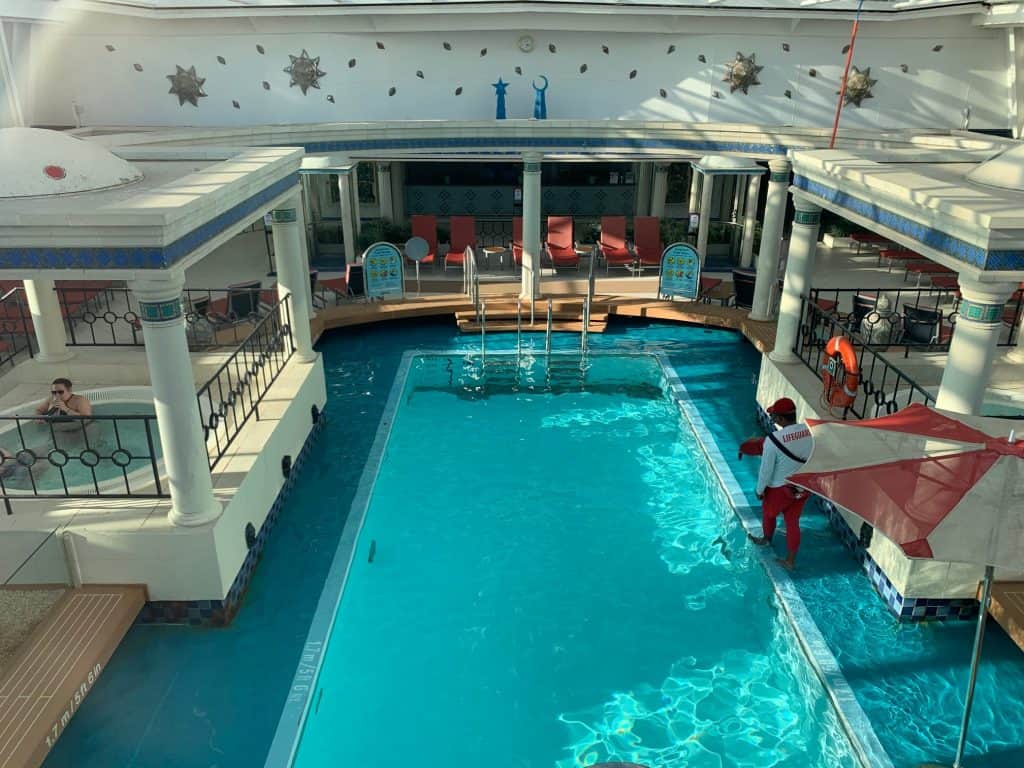 The main restaurant was Art Deco's finest Great Gatsby.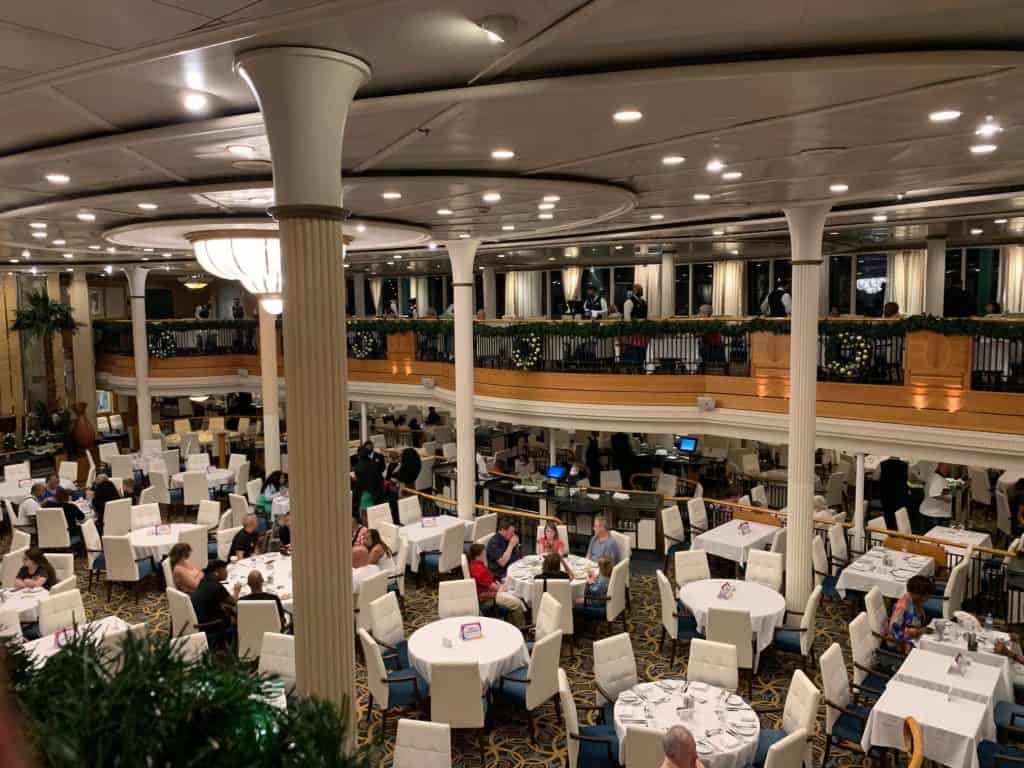 The Centrum was a central atrium with live music at the base of the elevators. Which was a terrible design as the Customer Service desk, Next Cruise desk and Excursions desks were all on the fifth floor, so the music drowned out any attempts at communications.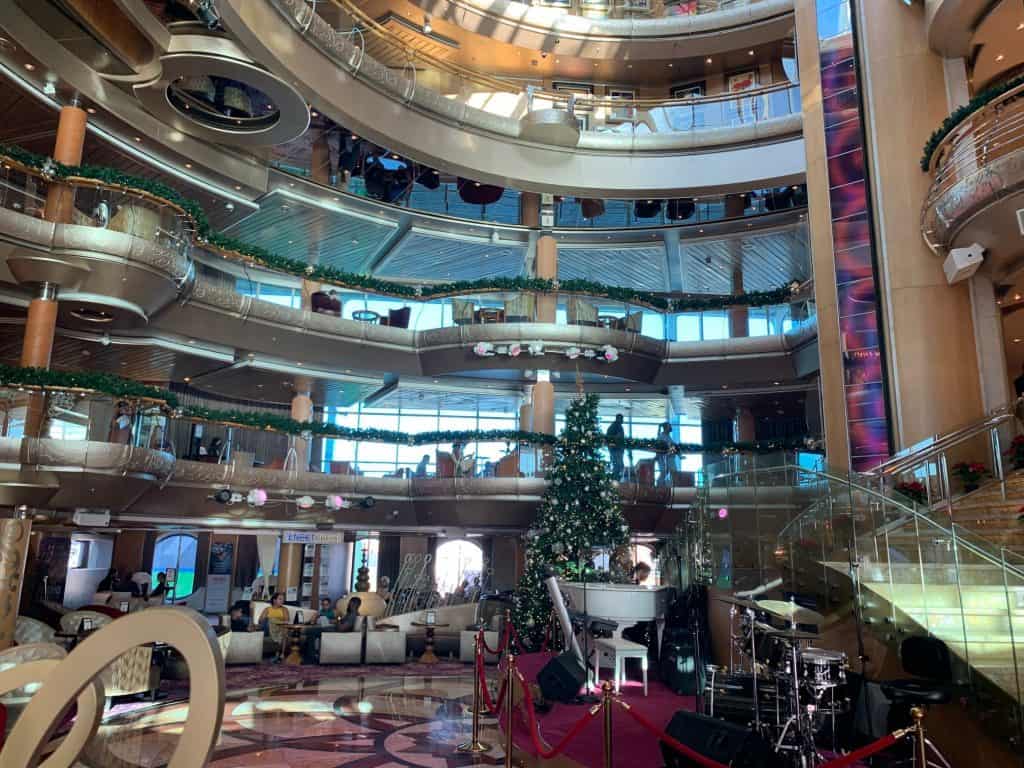 A climbing wall was at the stern of the ship. Looking down from the top would be 200ft from the water's surface.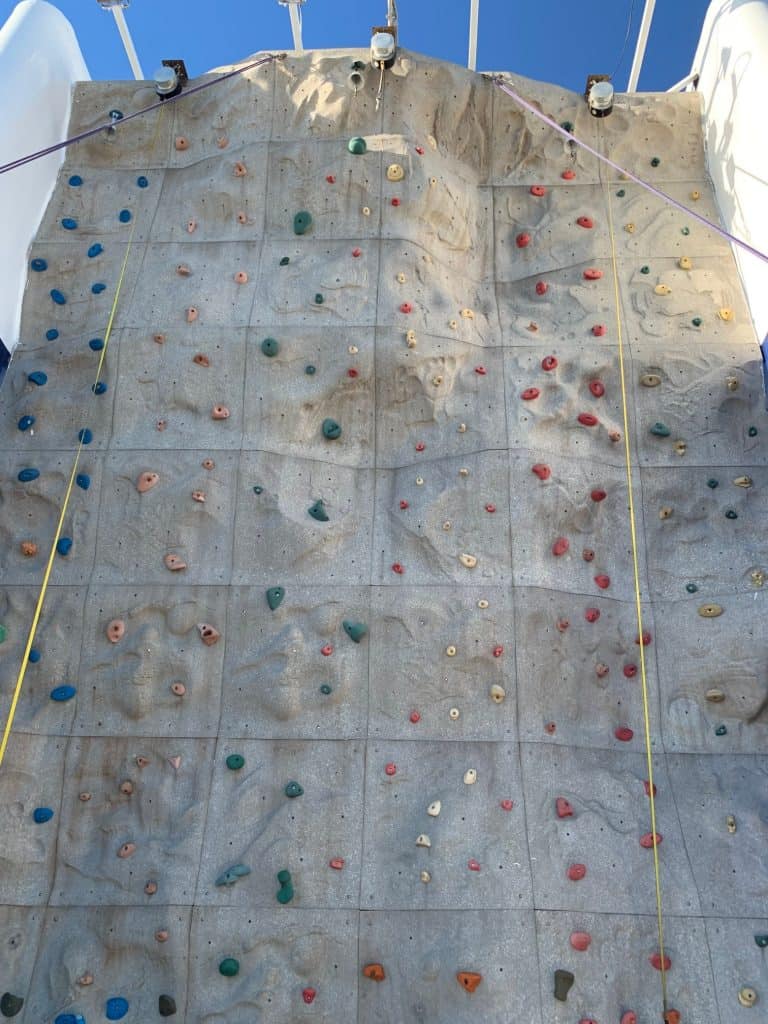 There was a slight shifting of our destinations due to Covid but we ended up going to:
Kingstown in St Vincent and the Grenadines
Basseterre in St Kitts and Nevis
St John's in Antigua
St George's in Grenada
before returning to Bridgetown in Barbados.