Dubai is a large city, with collections of interesting places to visit separated by long stretches of motorway. One of the best ways to get around and enjoy the awe inspiring space age city is on the City Sightseeing Hop On Hop Off Bus.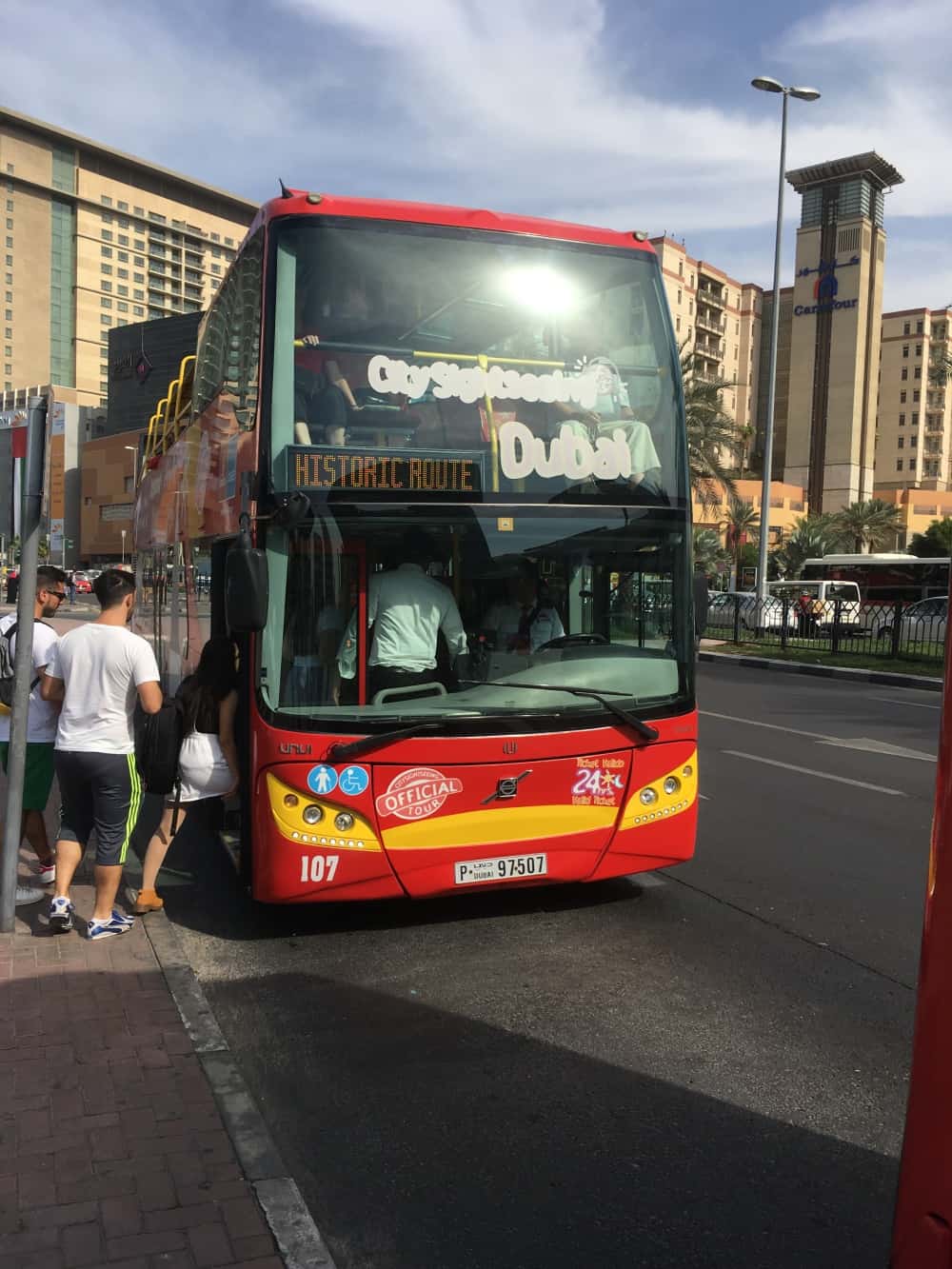 There are four bus routes servicing different parts of the city (red=historic, blue=modern, yellow= Dubai Marina, pink=The Palm) and, unlike some of the tours we've been on (Nice), the commentary is interesting and adds to the experience.
Tickets: one day AED250, three days AED300, seven days AED350
How often: every 30mins
Runs from: 9:00 to 18:00 (depends on route: last access is usually 17:30)
In addition you get free access to the Dubai Mall Aquarium, along with a free hour long ride on a Dhow up Dubai Creek.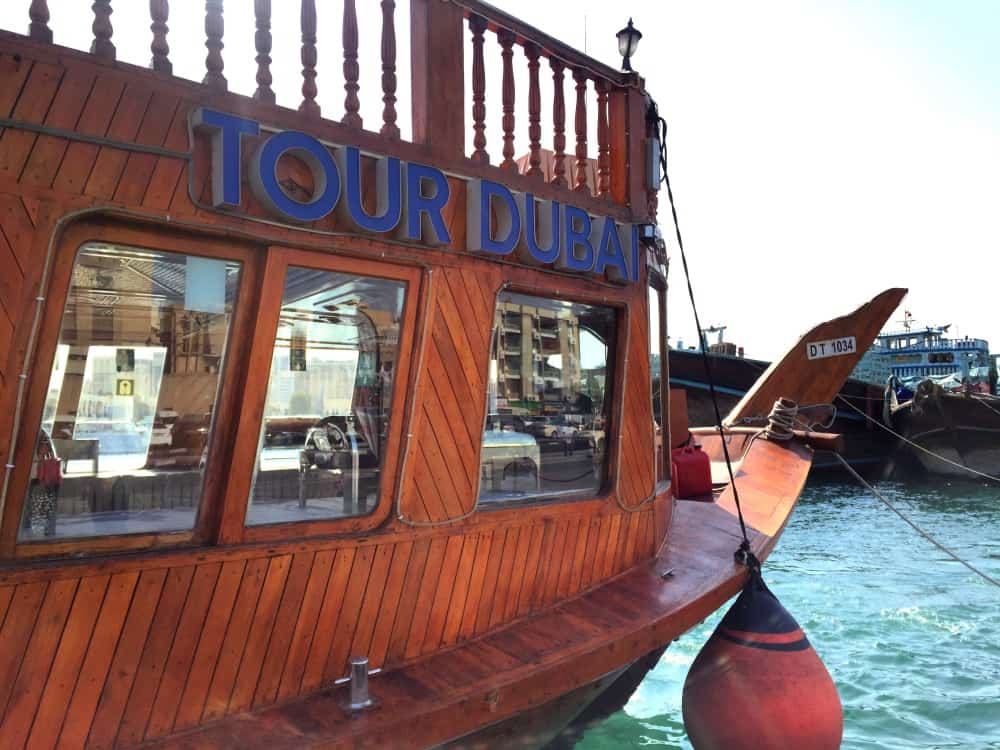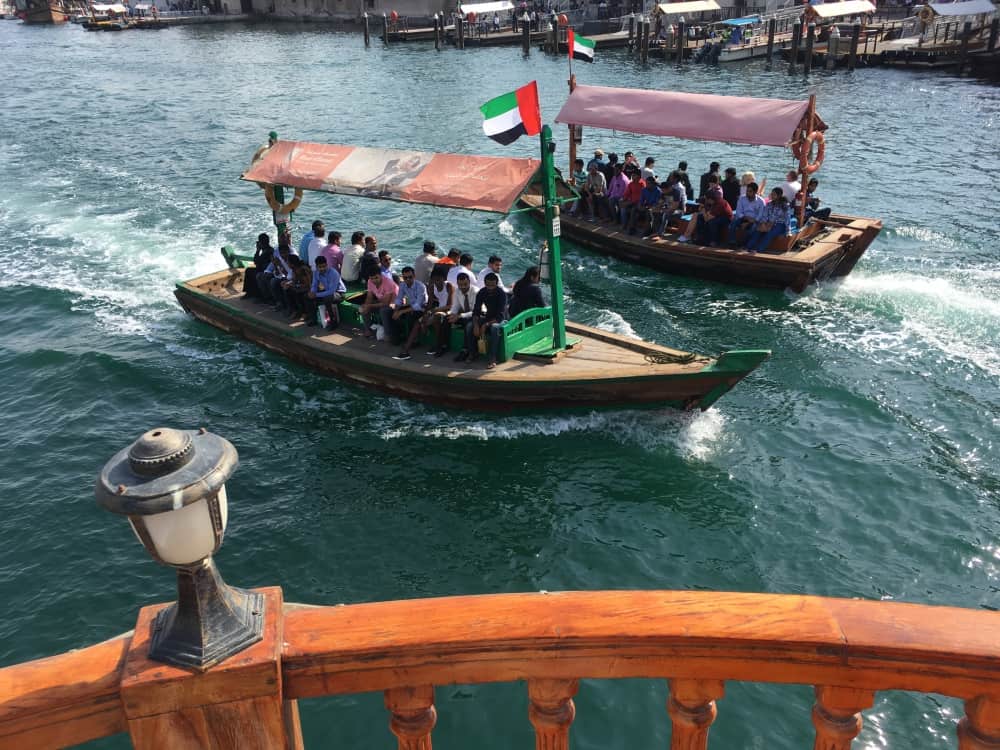 The seven day pass gives you even more freebies including a 60-minute Palm Jumeirah Cruise.
Best of all you can use the onboard WIFI to live stream or upload your photos immediately – always handy to get them off your phone or camera to free up space for more. Especially with the futuristic skyscraper shots you can take from street level!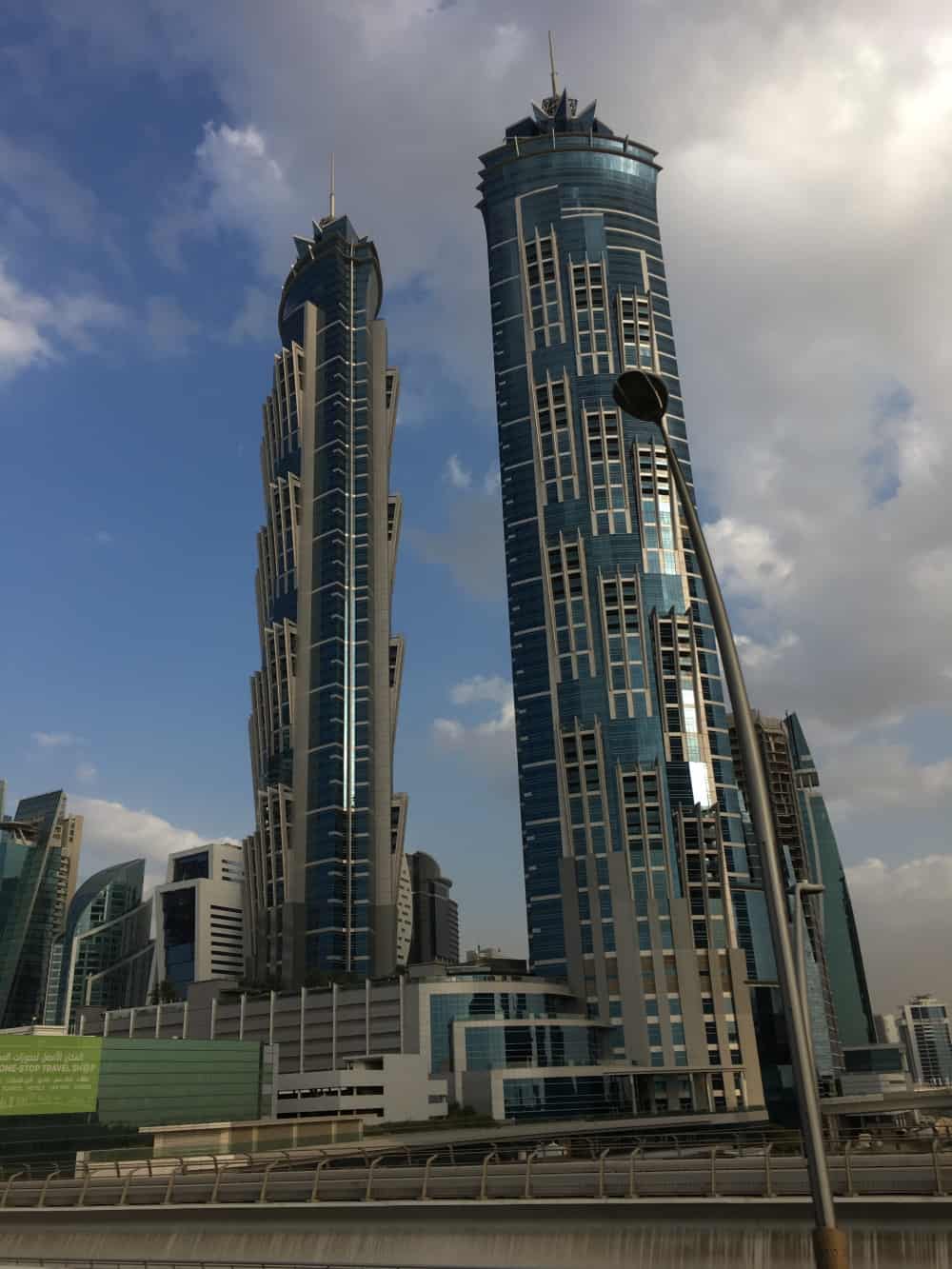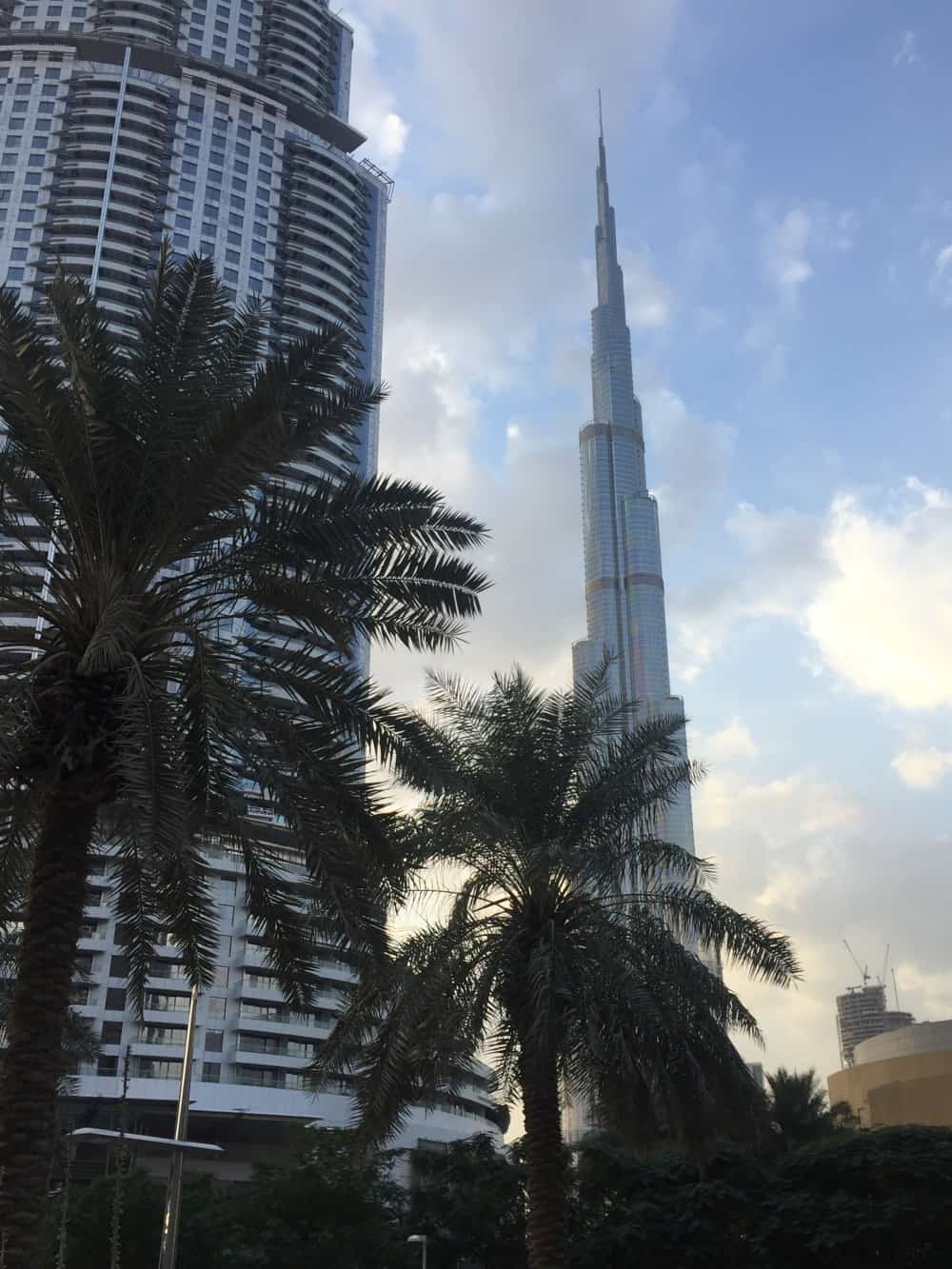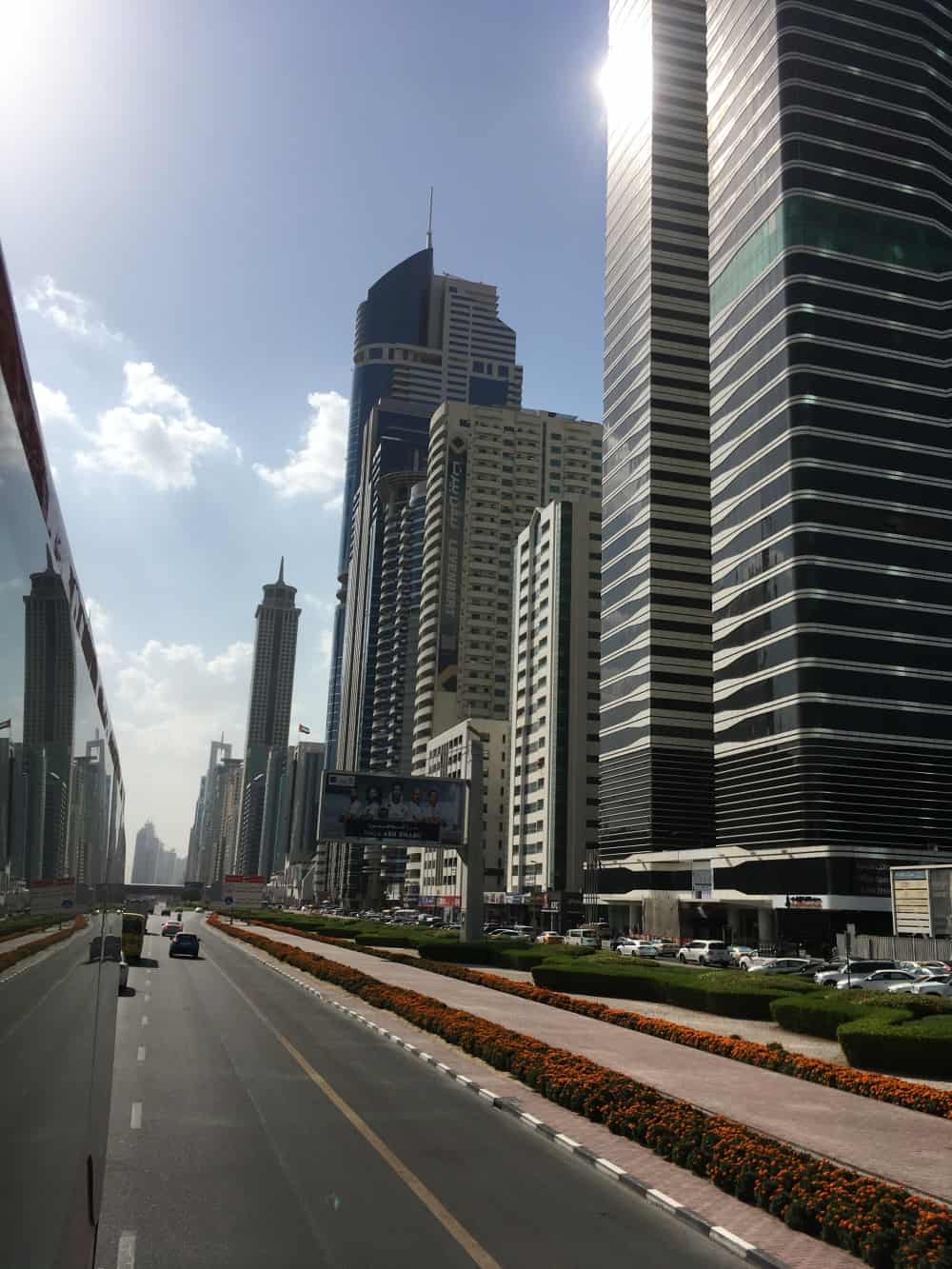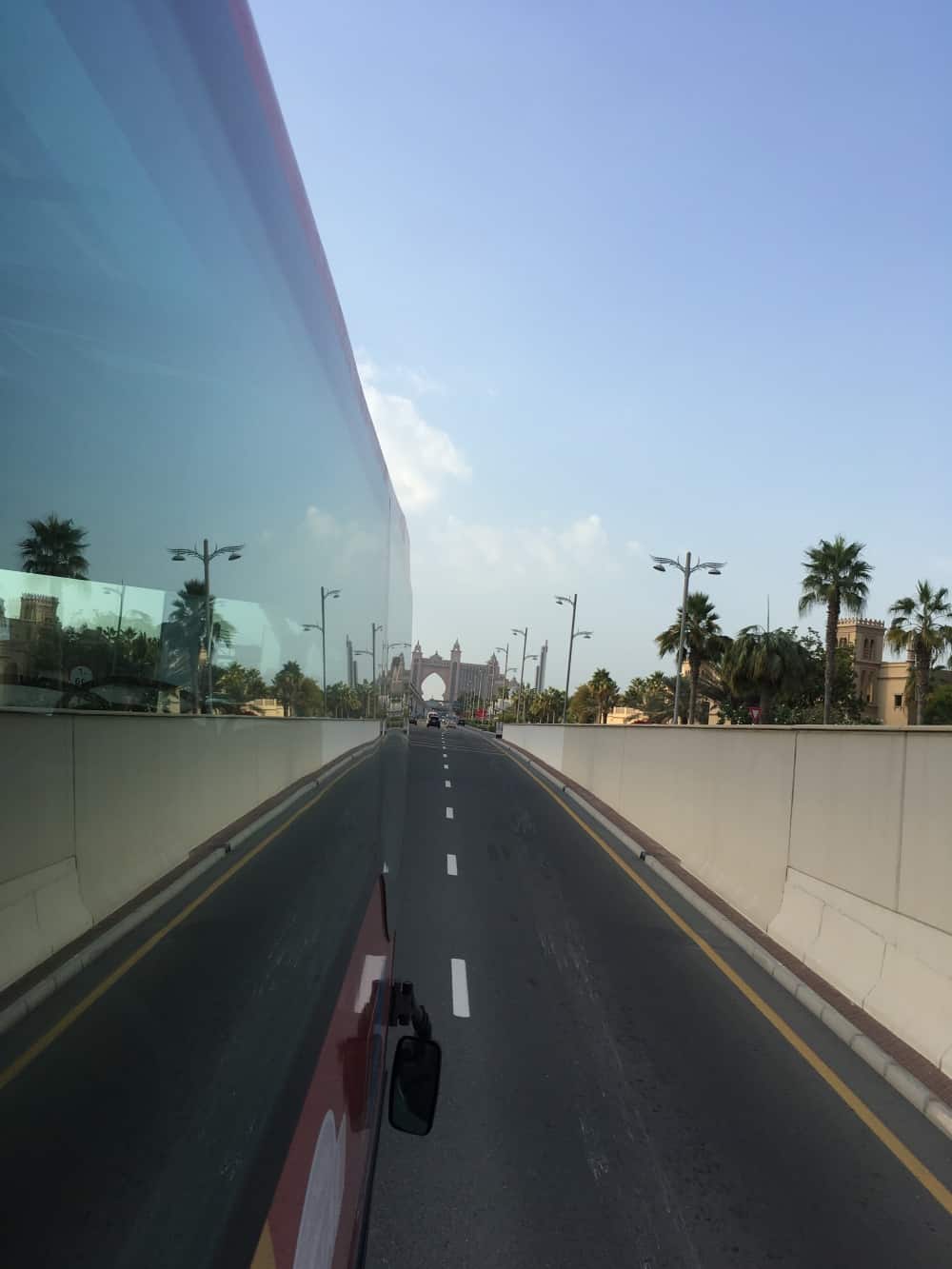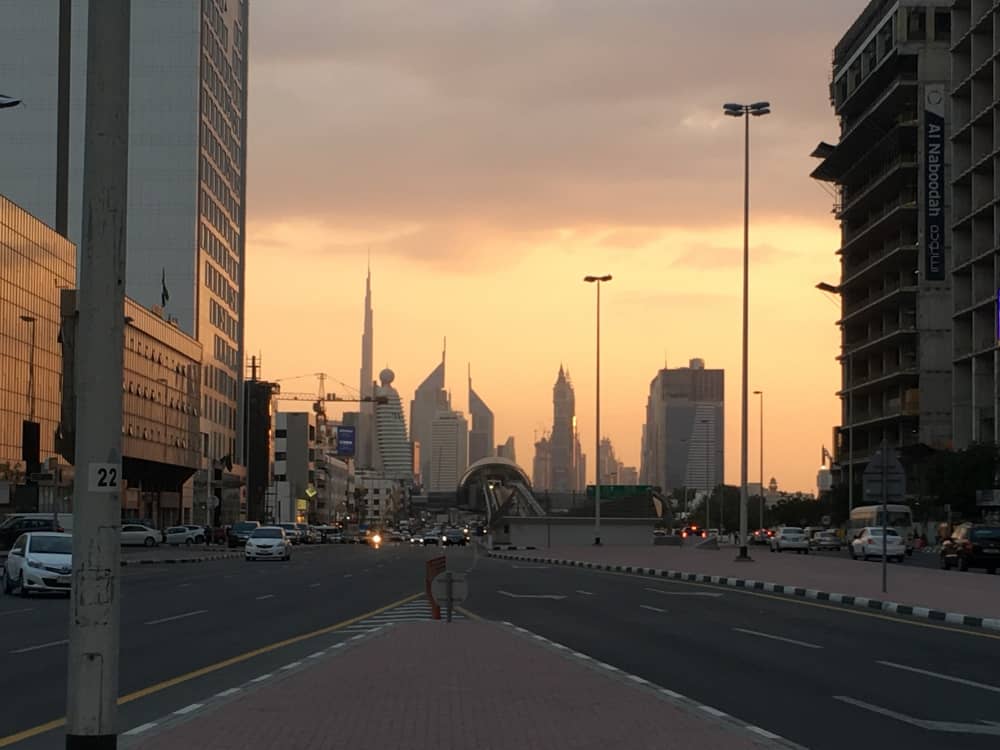 City Sightseeing Dubai supported our Dubai trip by providing a complimentary three day pass. All opinions remain our own.