I had seen images of planes landing mere metres above the heads of beach goers on social media and in the news, so I was fascinated to get the opportunity to go and see Maho Beach itself.
We'd been one of the first cruises operational after the Covid-19 restrictions had been eased, and as a result of that we'd been the lone ship in each port we arrived at. So it was a surprise when one ship after another arrived in Philipsburg until the towering cruise ships felt like skyscrapers along city blocks.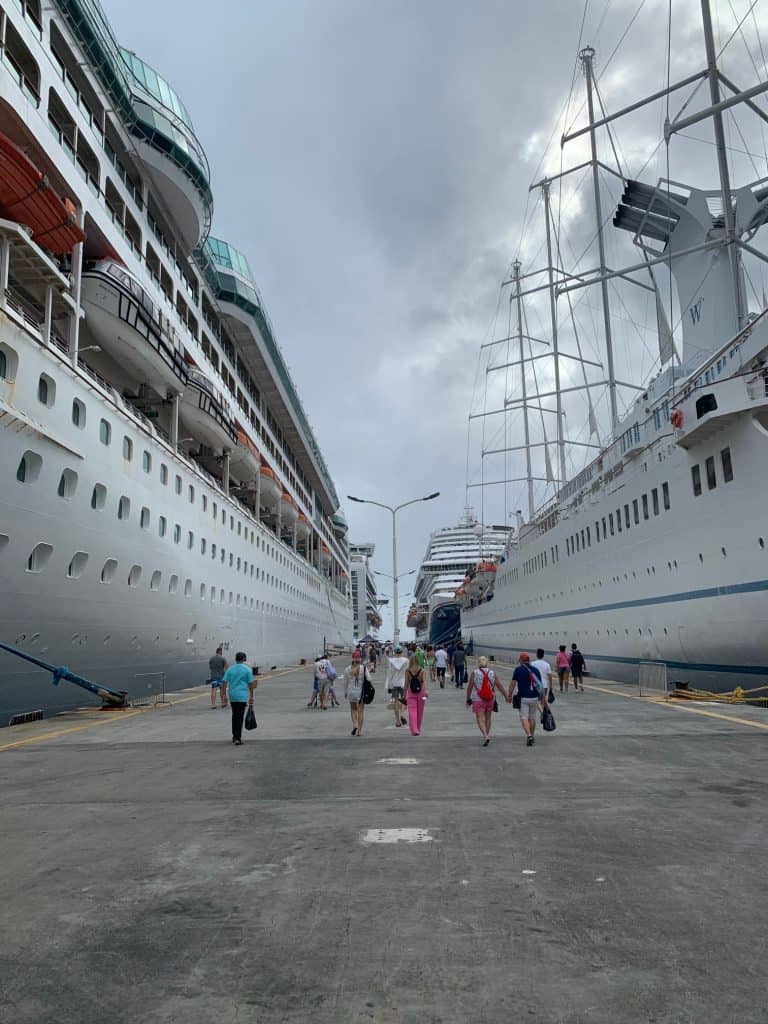 After getting into our buses and starting the trek across the island, we arrived at Maho Beach in time for a small jet to land directly above us.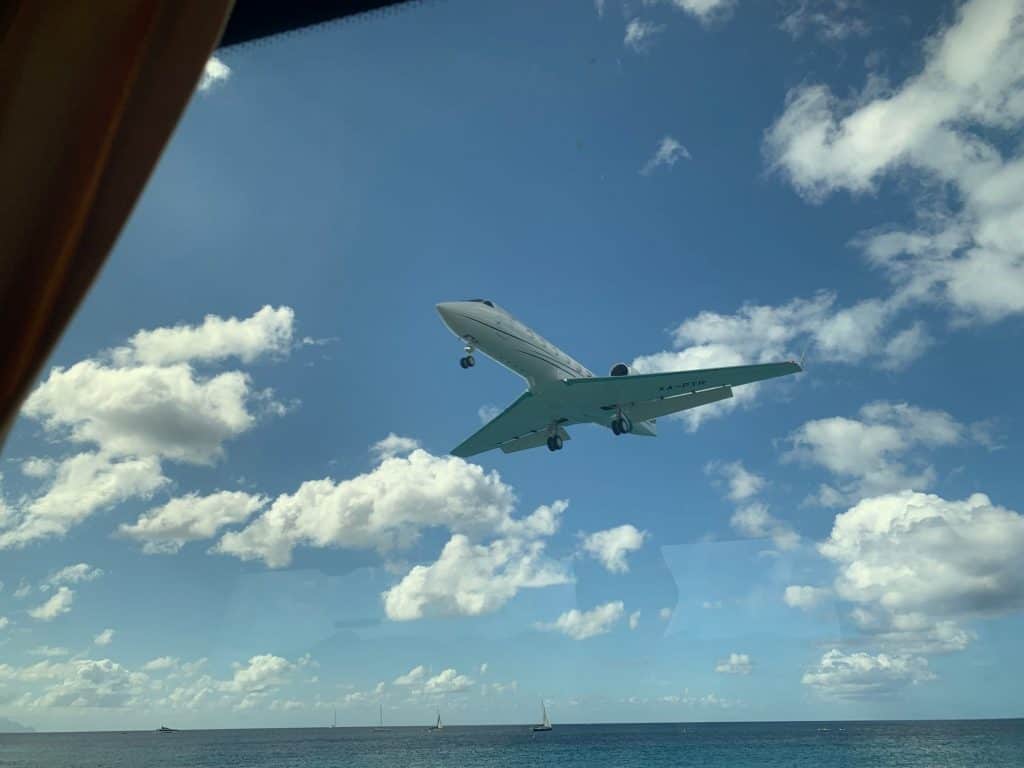 We soon found that the local bar had the times of the big planes coming in – a word of warning though, these are the expected times: they can be earlier or later!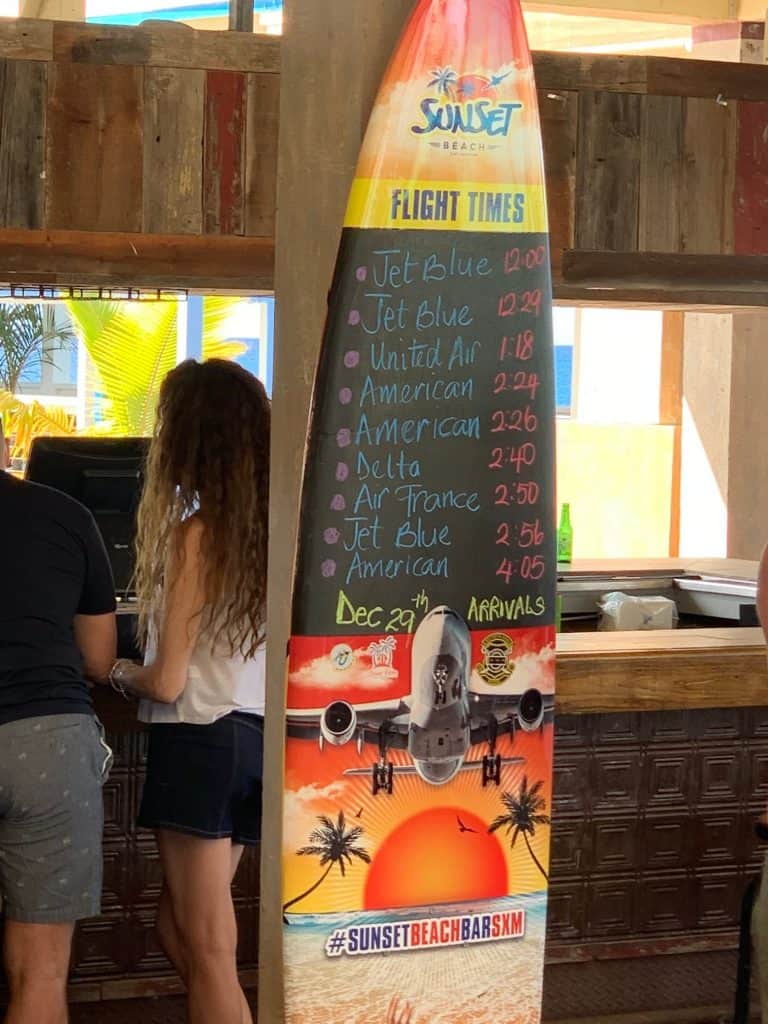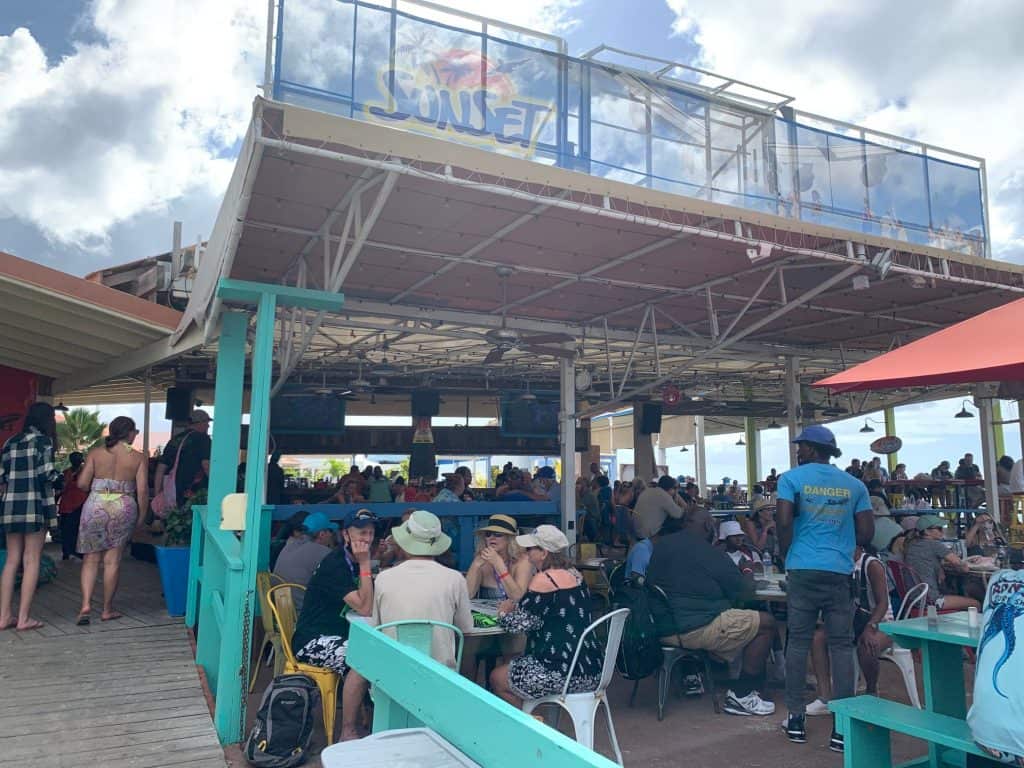 There were plenty of people at the well built up bar and restaurants to the left of the beach, and the bucket of six beers for $15 looked like a great deal. Some tourists were plonked down on the sun loungers under an umbrella and drinking their way through a couple of those buckets.
But we decided to go for a walk to the other side of the beach. There we found another, less crowded bar and settled in for some wings and a drink.
After seeing a couple of the larger planes landing (interspersed with a steady stream of turbo prop and smaller jets), we went for a swim on the private beach outside the flash hotels. Nobody asked us to move and we weren't on any of the sun loungers so a peaceful few hours in the sun passed the time nicely.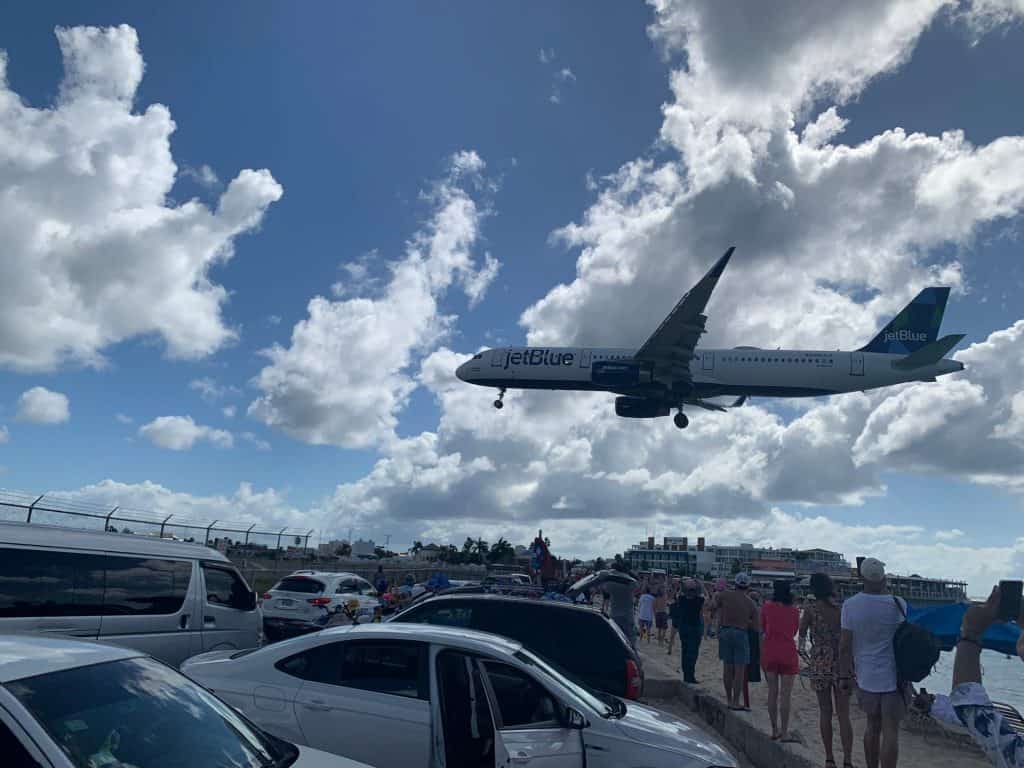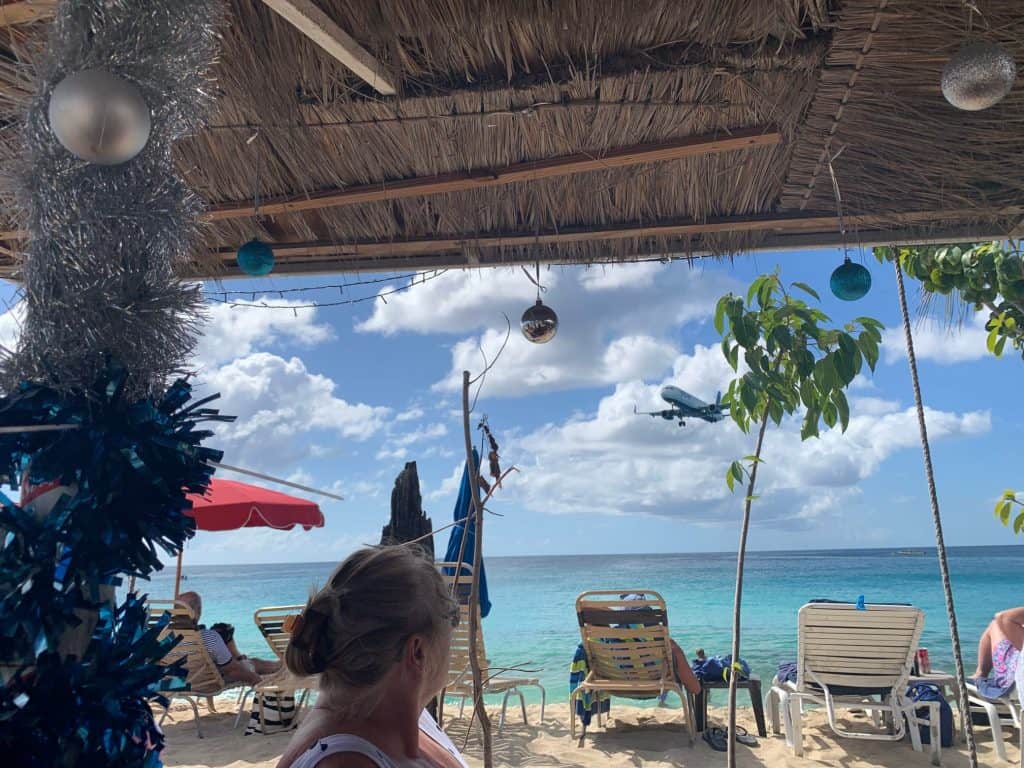 After returning to the ship, we had dinner and then went for a walk on the deck. We hadn't left port and we were curious as to why that might be. As we made our way along the deck we noticed that another Royal Caribbean ship was pulling in opposite us and after they had tied up, a group of our crew made their way with all their luggage onto the dock, in readiness for some sort of prisoner exchange?
We got talking to some of the other observers and discovered that these crew members were heading to Europe for the start of the season there – the two weeks it would take conveniently matching the quarantine rules and allowing them to get the ship ready for passengers after being laid up in port while Covid was raging. Mystery solved!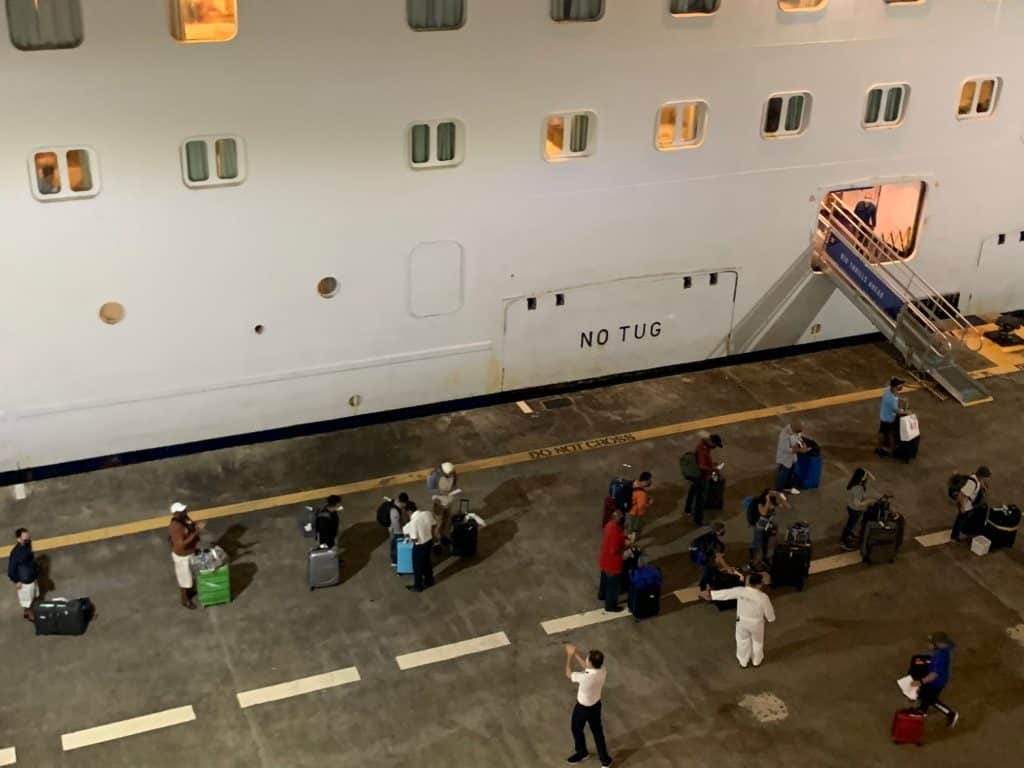 Our next stop was St John's in Antigua.