What turned out to be our final stop onshore was the Ecotrek to the Bamboo Falls. It's not on Google Maps but it's close to the Seven Sisters Waterfalls in the Grand Etang National Park.
We started off with the usual collection by our tour guides, and then we were split into more manageable bus-load sized groups and taken aboard our "King Elvis" buses.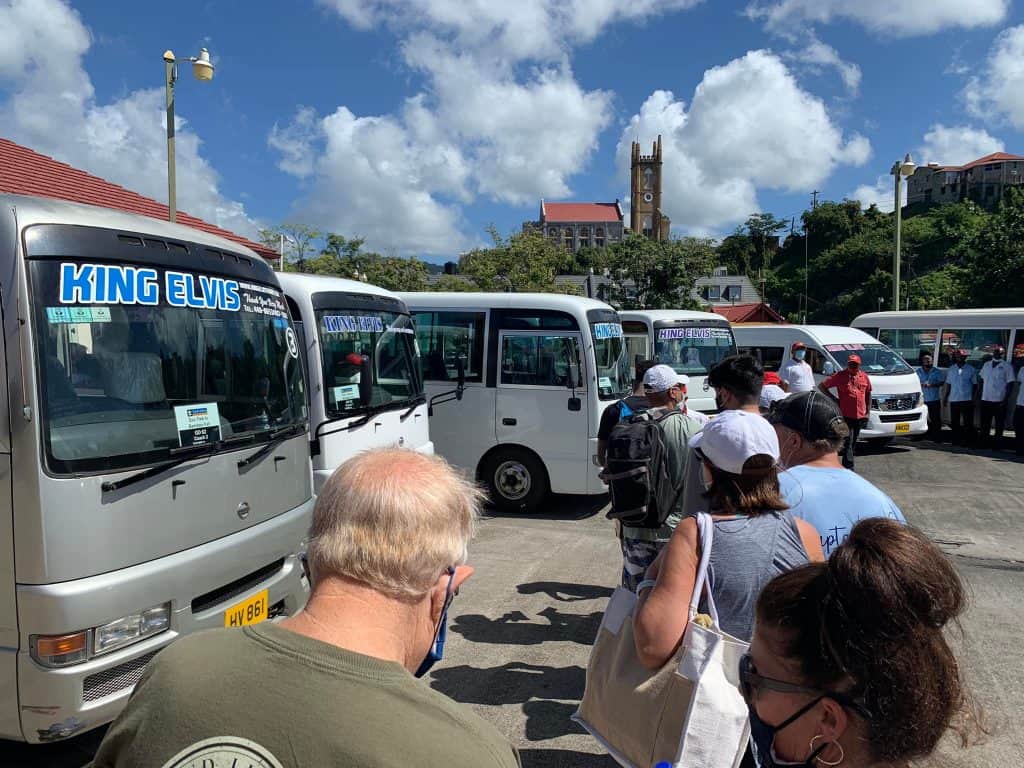 After our first outing on St Vincent, everything else was easy going in so far as exercise went. So even though there was a bit of a hill getting down to the river (and therefore that same hill after our swim on the way back), it was all very doable.
The way down the hill was interrupted periodically by our guides showing us one or other of the spices and fruit trees growing along the path. Grenada is the Spice Island after all, so it was interesting learning how some of the spices are prepared and what they were used for.
The river crossing was supported by a rope strung across the river and this was apparently rated for 100kgs (220lbs). As it was totally optional to use the rope and really it was just there for assistance, I hoped nobody had been put off the excursion because of the weight limit.
As it was I ended up carrying Ange on my back for the middle section of the river (about three steps) and the rest was able to be done on the rocks in the water, so a little bit of overkill there!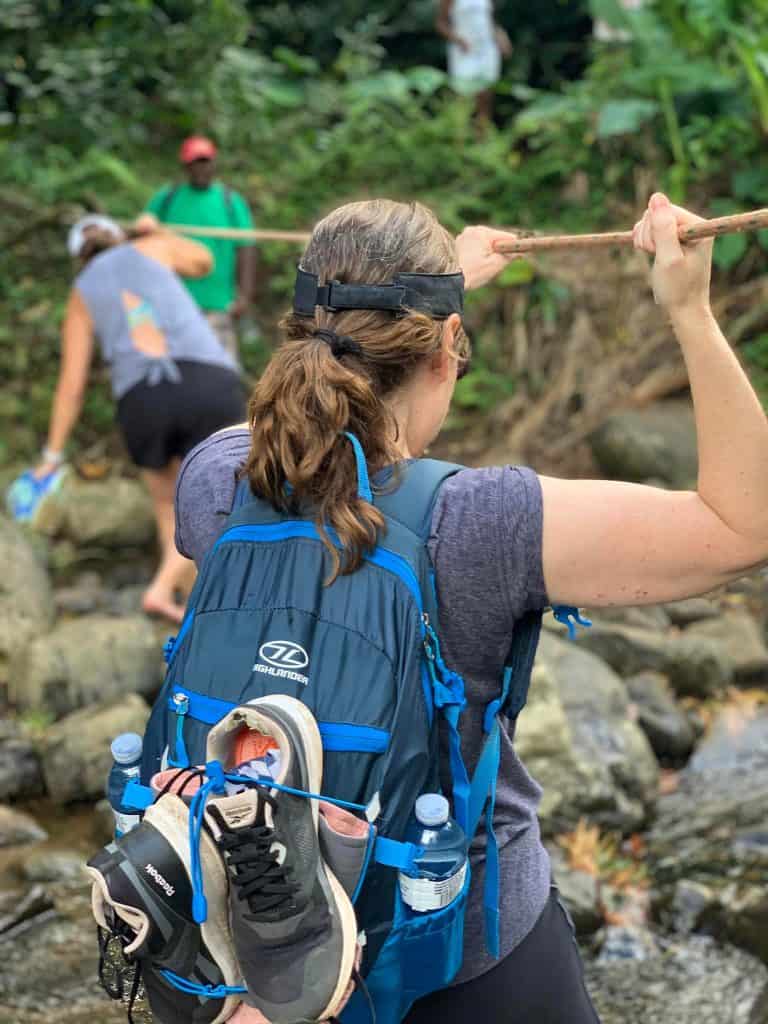 On the way back (with feet wet from the swim) a couple of people slipped on the rocks and sat rather heavily on one or other of the stones, damaging ego more than body.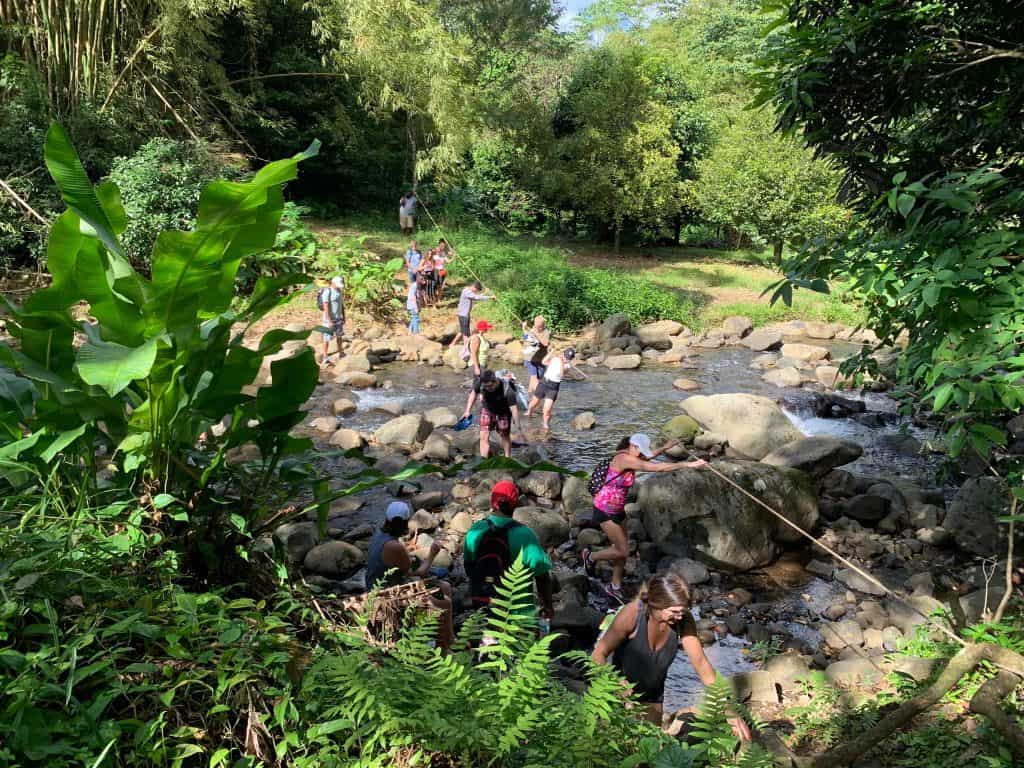 There were two river crossings, the second one not supported by a rope but very near jumpable, being so narrow. This one was a little more dangerous because it was a little less exposed and so the rocks had a little layer of lichen on them – making them that much more slippery underfoot.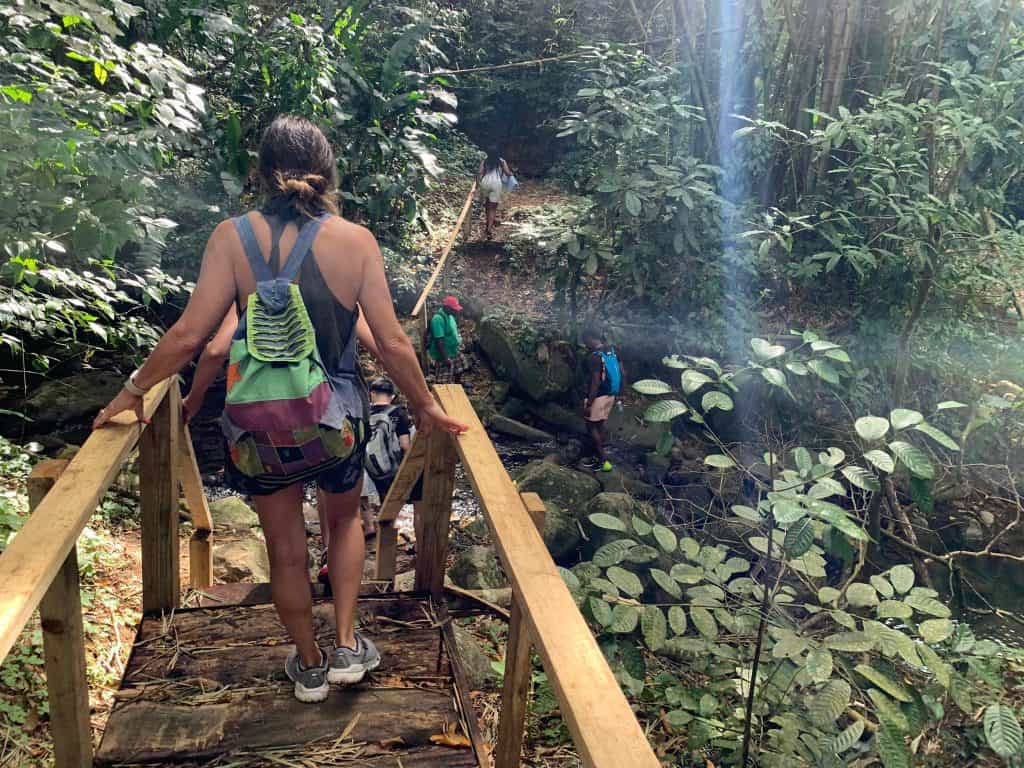 But after that it was plain sailing.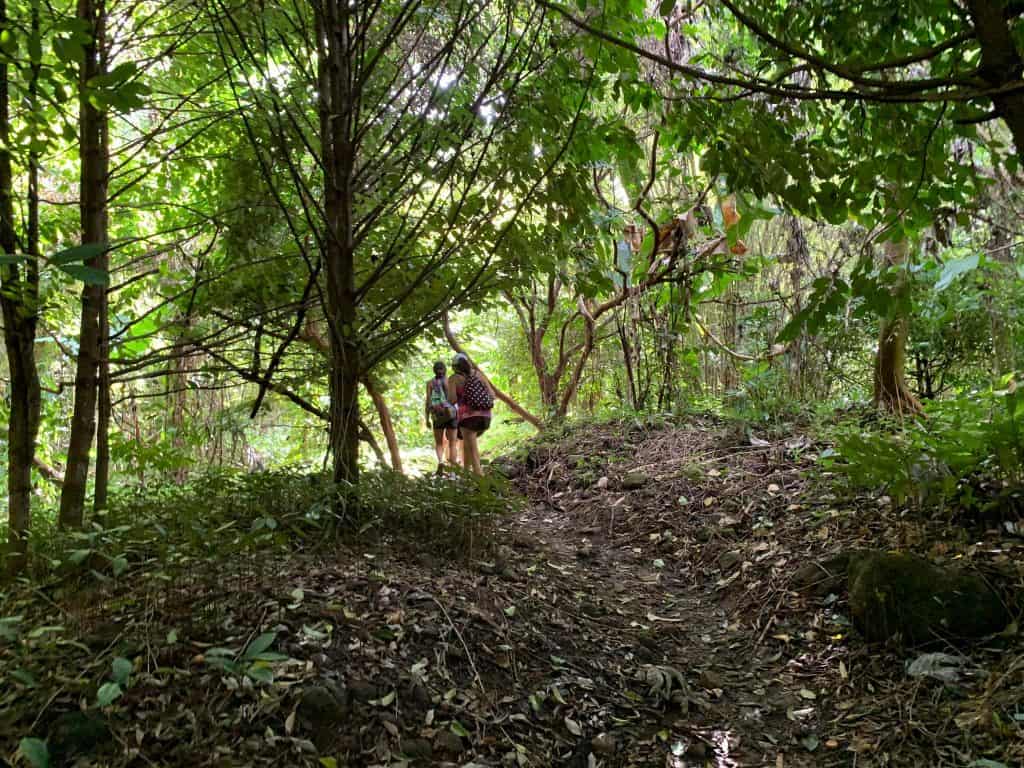 And the prize! A gorgeous pool at the base of a thunderous waterfall. Even more slippery getting down to the water's edge, but well worth it after you did so. Cool rather than bracing.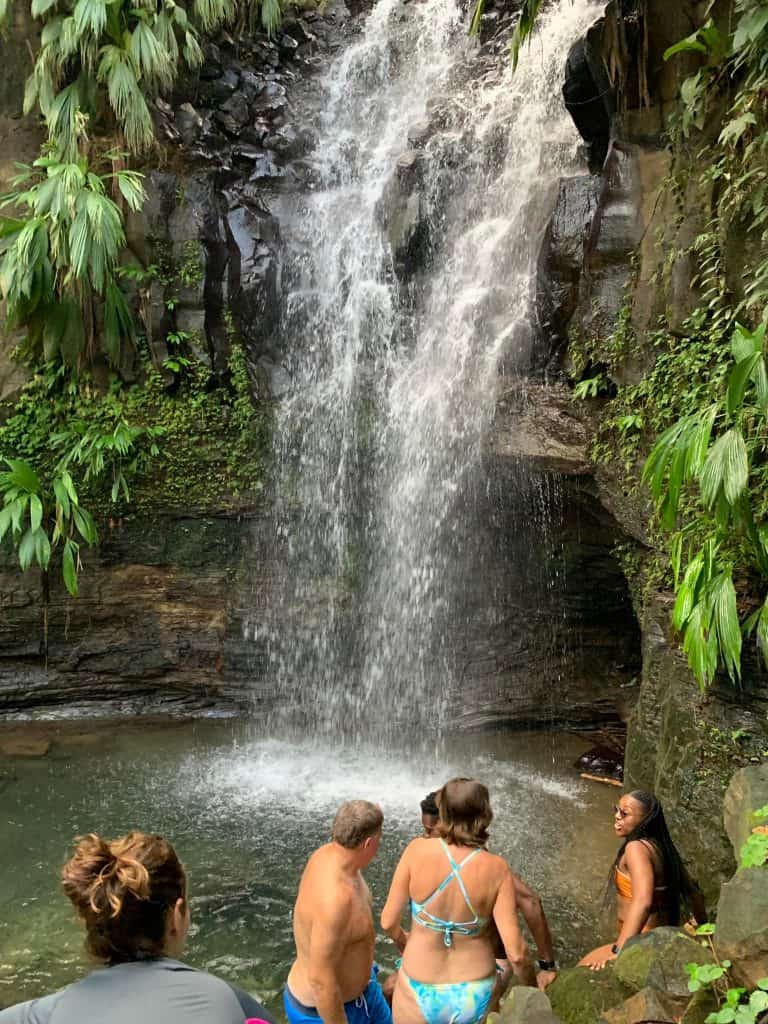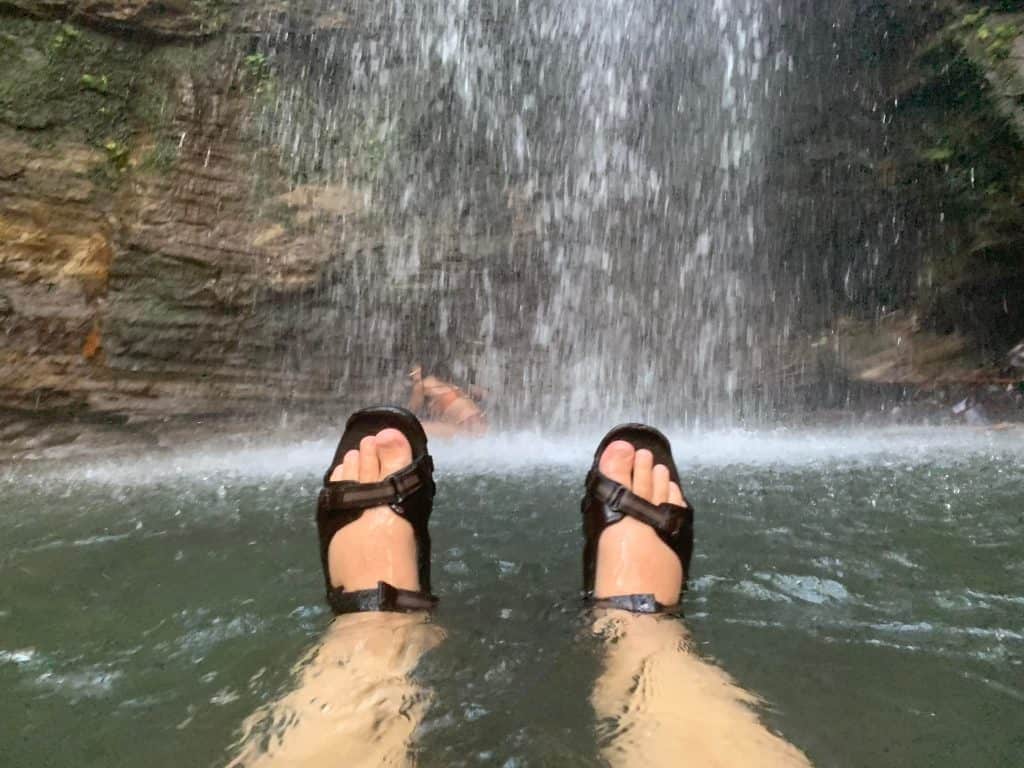 On the way back we stopped off for a few minutes at the Visitors Centre where we could buy knick-knacks, spices or fruit. But most people just used the toilets and free Wi-Fi.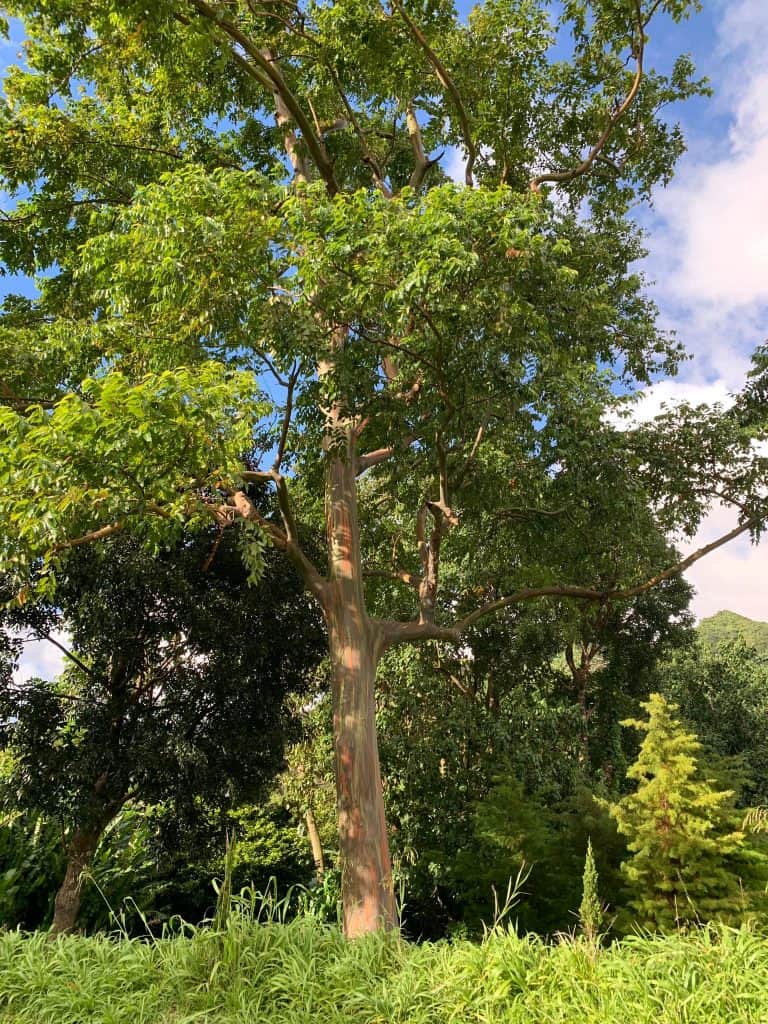 The tour continued on the way back with the guides pointing out the painted eucalyptus tree and talking a bit about the history and touching on "the intervention" back in the 1980s when US and Caribbean forces invaded the country.
This was our last port of call, we then spent a night at sea puttering around off the shore of Grenada at two knots before returning to Barbados.