The Plan
We planned and booked our trip to the USA a good nine months before we headed over and were comfortable that we'd done our research and had everything locked and loaded.
Imagine our surprise when, four days before we were supposed to be getting a bus from Flagstaff to Grand Canyon Village we got an email stating that the route was being discontinued.
I was understandably was a bit miffed so asked when they decided that the route wouldn't be run anymore and they came back that they had stopped running it for about a month. And of course then I got another email stating that the Grand Canyon to Page service was also unavailable.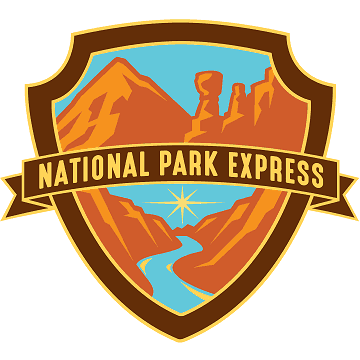 We jumped onto the internet and soon found that a different firm ran a service from Flagstaff to Grand Canyon Village (and was cheaper as well), so that wasn't the end of the world. Booked, paid for, done!
What we couldn't find was a service from Grand Canyon Village to Page. We're talking October, so shoulder season where the Summer rush has died down but before the possible closures due to snow and ice that comes with Winter.
Options
Let's talk about our options.
Rental
Renting a car wasn't a solution as we couldn't drive in the US. Plus we'd need the car for three hours – not even a whole day, and a one way trip, so it would cost more.
Train
No trains go into or near Page, so that wasn't a solution. While there is a train line into GC, it goes south to Williams, so it isn't going to feature in the solution.
Plane/Helicopter
The distance between GC and Page is too small for any commercial flights to go there, but too far for one of the sight seeing helicopters to take us there from GC Airport. Looking at the organised helicopter sightseeing tours, the cost of a charter flight would be a little on the high side.
The cheapest flight I could find was $170 per person for 25 mins. It's 75 miles from Grand Canyon Airport to Page Airport, and if you had to pay for the helicopter to get there and back, that would probably take an hour, so let's say double the sightseeing duration and therefore double the rate.
So maybe $680 if you could actually get someone to agree to take you. There might be insurance issues. Who knows? $700 was a little steep (even if it did come with aerial views of the Canyon!). So steep that I didn't even ring any of the tour companies to see how far off my estimates were.
Boat
There's no commercial boat service from GC to Page, and we would have to find our way with luggage to the Colorado River – while it is down hill all the way, it's not really an option.
Bus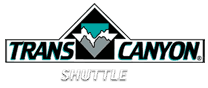 What about a bus part of the way? We did find a bus that would take us to Marble Canyon for $80 each, leaving at 1:30pm and arriving at 4:00pm. But how to get from Marble Canyon to Page?
It didn't seem that far on the map, and if you took away the road part it was a straight line to Page via the river. Surely you'd be able to get a boat to take you down river? It turns out there is a giant dam blocking the river at Page, and sheer cliffs to scale in order to get to the city.
They do have a taxi service in Page though, so I thought as a backup plan we could get two tickets on the bus and ring in advance for a cab to be waiting at Marble Canyon. So maybe $200 all up. Better than $700.
With that in mind we knew that the only way of checking alternatives would be while we were at GC, so we stopped worrying about it and resolved to have a look at alternatives when we were in country.
Other
The only three other options we hadn't considered thus far were hitchhiking, Uber and taxi.
Hitchhiking we ruled out immediately becuase of safety concerns.
Uber turned out to be a waste of time as there were no drivers anywhere near the village when we turned it on, which left taxi.
We grabbed a taxi to our Lodge when we arrived at GC and got talking to the driver. He was up for it if he could borrow his flatmate's car. He would check when he got back after his shift and let us know that night (we were looking at travelling to Page the following day). If not though, he'd ask at work and see if any of the other drivers wanted to do it.
It put my mind at ease that someone would want the fare, which made it possible to enjoy the day. When we got back in the evening, Taliesin (the driver) rang and let us know that he'd managed to secure his flatmate's car, and we were all set for tomorrow. We arranged a pick up time and then I asked him how much he was thinking for the trip.
He said that he would leave it up to me to pay what I thought was right. He'd need a minimum for gas but that after that he'd leave it to me. I thanked him and did some research.
Price
As a benchmark I checked a taxifare finder site on the web and plugged in the destination and origin addresses. It came up with an Uber price of $220 and Lyft of $230.
I then checked how long the trip was going to be, and how long we'd need his services. Turns out it's 130 miles and should take about 2.5 hours to drive. Doubling both meant that we'd be using gas for 260 miles and using up 5 hours of Tamiesin's time. Gas prices were about $4 per gallon and at 30 miles per gallon means that we'd be using about 9 gallons of gas costing about $36. Let's call it $40.
Then I checked for hourly rates for taxi drivers. Apparently they fell into a range from $12 to $17 per hour. Rounding that up to $20 per hour, it looked like the 5 hours should cost us $100. Adding a 20% tip, meant that we'd be looking at $120 plus $40 for the gas or $160 in total. That felt about right against the backup plans we had and the hypothetical Uber costs.
We discussed whether we should be concerned from a safety point of view with getting into what was effectively a stranger's car. I was ok with it for a number of reasons: Tamiesin had said that he'd discussed the situation with the people at work (who of course all had an opinion on what he should charge!), so therefore if two tourists bodies showed up, or two tourists were reported missing, then he'd surely be the prime candidate. Also the Yavapai had security cameras, so there'd be a record of us getting into his car. But I agreed that you couldn't be too careful, so we sent a friend of ours the details of the trip.
The Trip
Tamiesin managed to get off work a little earlier than expected and tracked us down lounging in the sun out the front of the Lodge. We grabbed our luggage and carefully placed it into the boot of the car.
Desert View Tower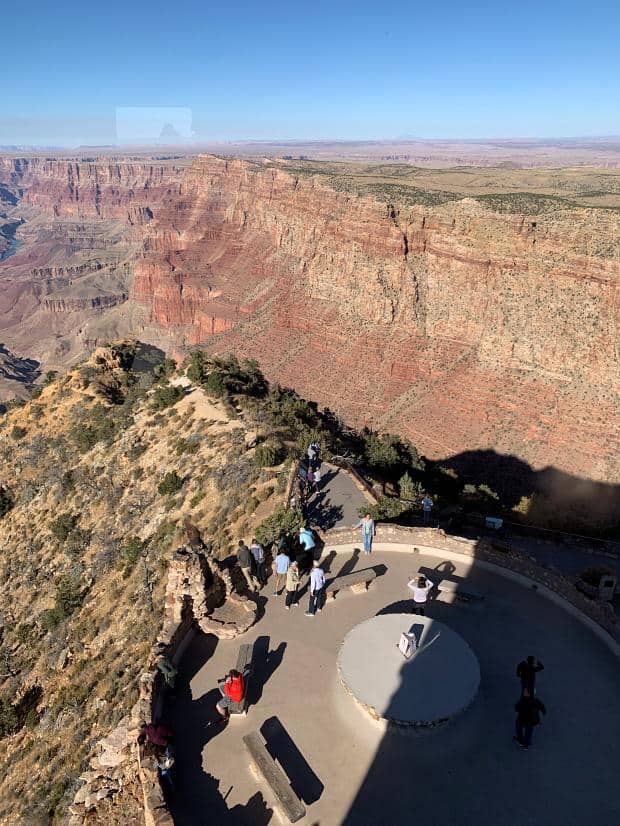 I fully expected Tamiesin to head south, through the Tusayan (pronounced the same way as Tucson, confusingly) township where the airport was, but he instead headed east. He explained that this way we wouldn't have to go south only to go north – we wouldn't be doubling back on ourselves.
He asked if we'd been able to get to this end of the south rim, to which we said that no – we'd only really done the west part. He then suggested that maybe we'd like a brief stop at the Desert View Tower. I looked at Ange and she said sure, so we said why not?
Tamiesin gave us a hint to have a look at the special mirrors for a unique look out over the Canyon. Thanking him for the insight we set off at a lope to cover the short distance from the car park to the Tower. It was free entry and we checked it all out, making the sprint up to the top of the tower in long strides, thankful that we hadn't gone any further down into the Canyon!
A smattering of photos later we were heading back to the car park to be picked up. While we queued in the car at the exit a bunch of deer lurched out of the underbrush from one side of the road to the other. Cool.
Cameron
On the way to Cameron, Tamiesin apologised. We were passing very picturesque sights north across the Canyon, but as this was reservation land, so stopping would invite attention from the locals and maybe the reservation police. Not something he was interested in, especially with a borrowed car.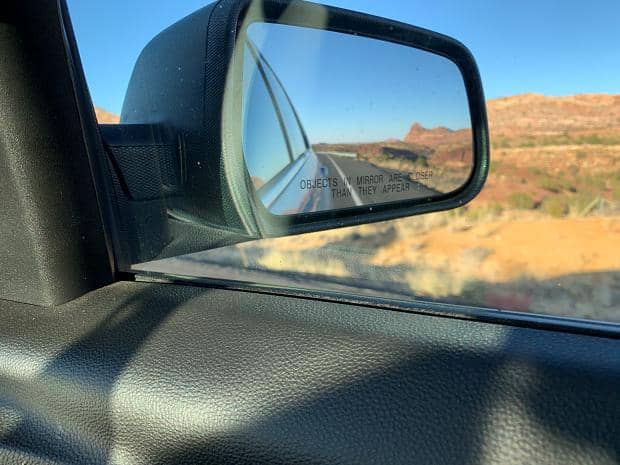 We were fine with that and confined ourselves to looking in wonder over the Canyon. The local tribes had set up stalls at the best viewing positions and there were frequently cars parked there with tourists buying some of the locally produced goods and taking photos.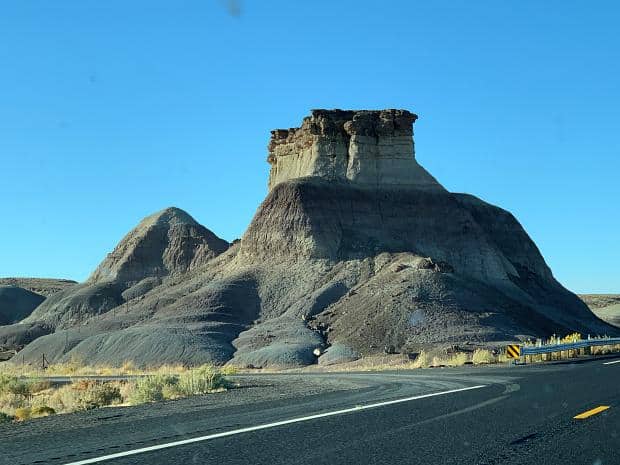 Before long we were in Cameron, a collection of gas stations, fast food joints and truck stops where we paused for Tamiesin to get a taco and what looked like a bucket of soda from McDonalds. And then we were out on the highway.
Conversation
We had a good chat in the hours of the trip – we found out about Tamiesin's background and hopes for the future and while we didn't agree on everything, conversation never got heated and we were all respectful of each other's point of view.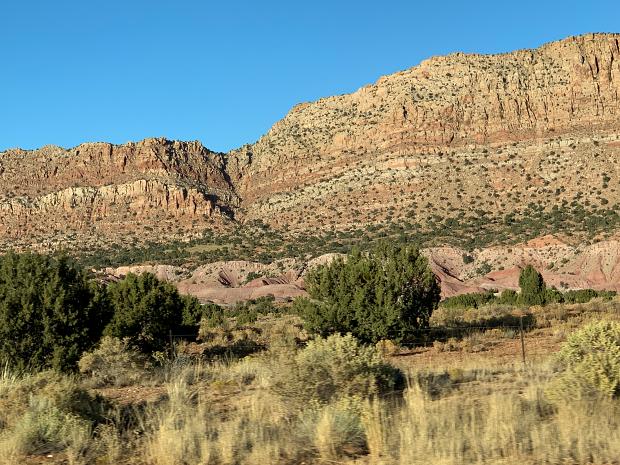 The road north to Page passed through the start of the Painted Desert. This was our first exposure to the sort of landscape we could expect in the Antelope Canyon. We'd later see it featured in the Breaking Bad movie El Camino, where Jesse helps bury Todd's housekeeper.
Right on schedule we found ourselves pulling into the Clarion Inn in Page, dusk just falling. We'd made good time and as we paid Tamiesin I looked closely to make sure he was OK with how much I was paying him. He looked happy enough, so I figured I'd done well with my estimations.
As we shook hands I joked and said thanks for not killing us and leaving us in a shallow grave. He smiled and said the same. I guess there were two of us! If you ever need a taxi in the Grand Canyon Village, look him up (there aren't that many people with his name!) – and if you pay him enough he might show you a side of the Grand Canyon that only a local would know.