We don't usually have a problem checking in early – occasionally a hotel will try to charge extra to give early access to a room, and occasionally the room wont be ready, but usually hotels are happy to let you store your luggage as you go out and explore the local area.
That's not quite the feeling that we got at the Travelodge by Wyndham Page. It seemed quite the imposition us leaving our luggage there, and when we came back at a little before 2pm it was a similar response: Check in is at 3pm. No checking if the room was ready early, just a blanket no.
In the next hour a steady stream came in to reception, all turned away because it was too early to check in. After 10 minutes I had the bright idea of asking if we could use the pool while we waited, only to be told that it was being repaired.
So we worked in the lobby while the time ticked down to 3pm. Occasionally a guest would come in and be able to check in because their room was ready, but I couldn't figure out whether they were in the same kind of room as us or not.
Anyway, when we finally got to check in, we headed over to our ground level room. The Travelodge is typical of roadside motels – it reminded me of the ones in TV and movies like My Name is Earl and No Country For Old Men. To say that it was tired and needed a little TLC was an understatement. The bed was large enough and turned out to be comfortable.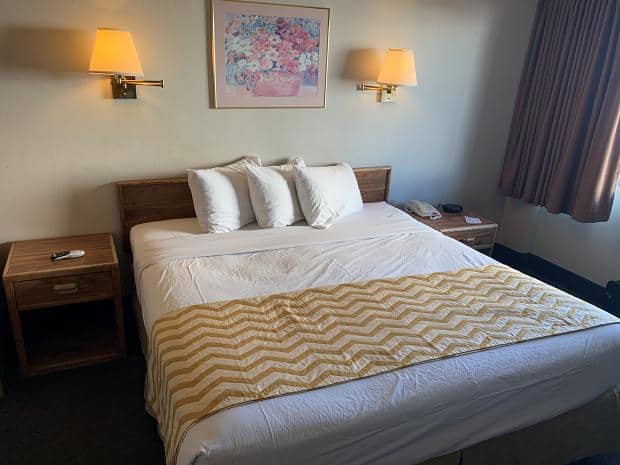 The toiletries were a collection of no-name soaps and make up remover wipes, and the bathroom seemed clean enough.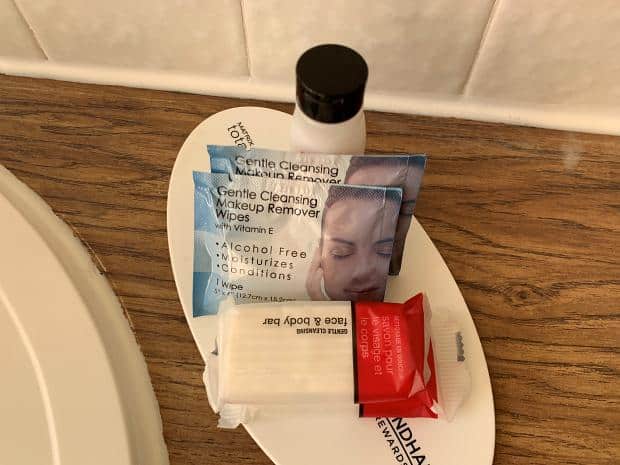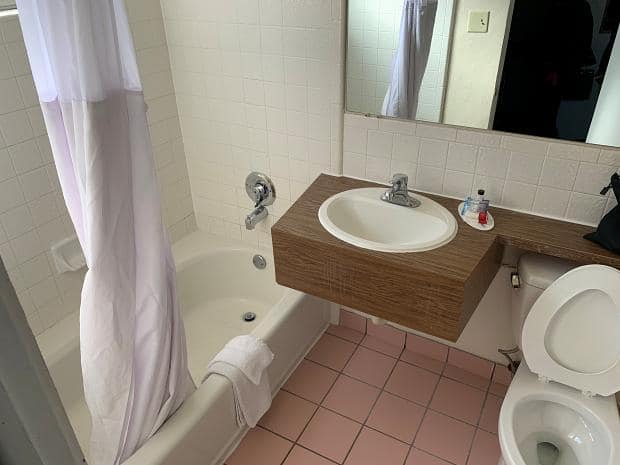 The TV was built into the wall and I quipped that it was probably to avoid it being stolen. Behind it, outside the bathroom was an alcove which served as an open closet.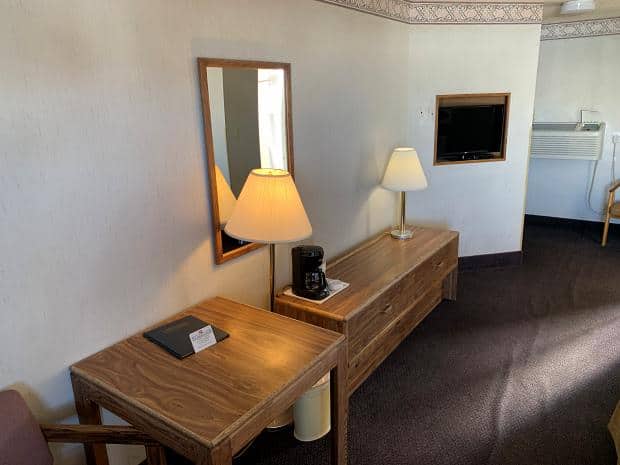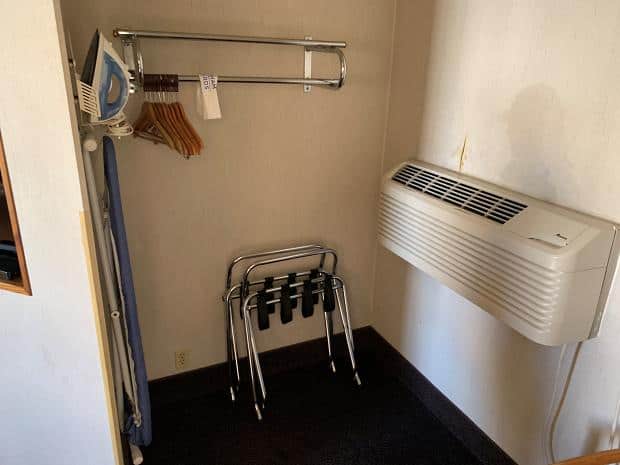 Ticked into the corner was a fridge and microwave. The fridge was quite noisy and I needed a power outlet to charge my phone so I took great pleasure in swapping the plugs.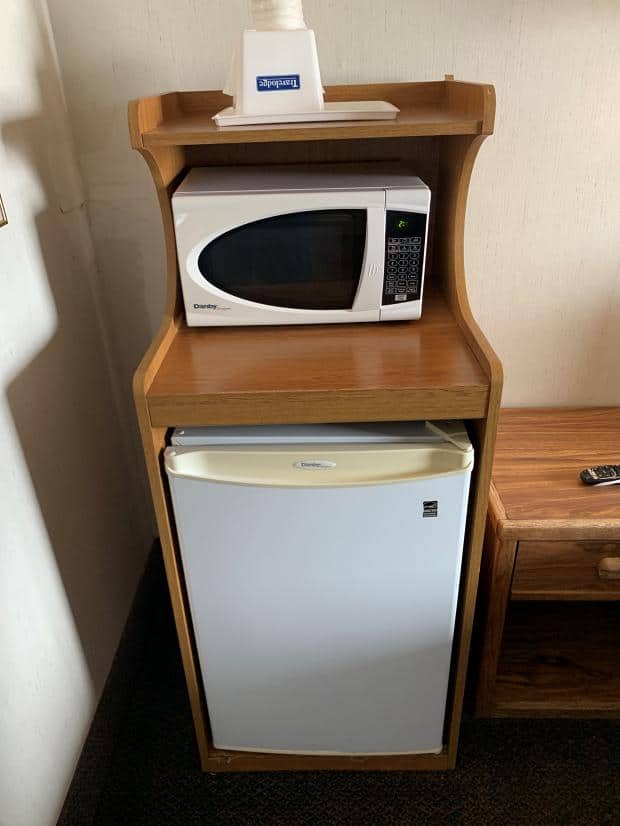 In the evening the neighbors decided to sit on the path outside our room and have a chat. We could hear every word because the walls were so thin. I was tempted to go outside and sit beside them so I could contribute as well, but I figured that sort of thing gets you shot, so seethed quietly in our room instead.
We knew whenever someone pulled into the motel because the thin curtains let the headlights play across our wall unhindered.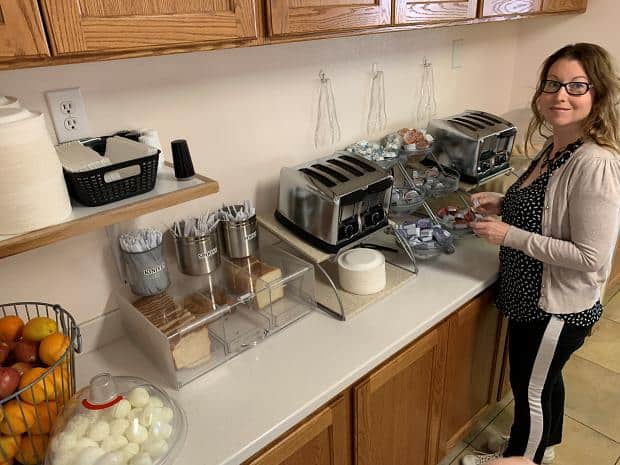 I didn't have high hopes for the breakfast, but was pleasantly surprised by the array of foodstuffs that they had. There wasn't anything hot, but there were boiled eggs and toasters for toast, plus a smattering of cereals and fruit, so not a bad selection.
Would I Return?
Only if every other hotel in Page was booked up. And even then I'd try AirBnB first! The location is not terrible, but they have a lot to learn about service and the conditions of the room could only be described as basic. I guess this is the sort of hotel which makes you appreciate the good ones. The bed was comfortable though!