Aqaba is a port town on the Red Sea, and the Movenpick Aqaba is a sizeable hotel with a private beach and four swimming pools.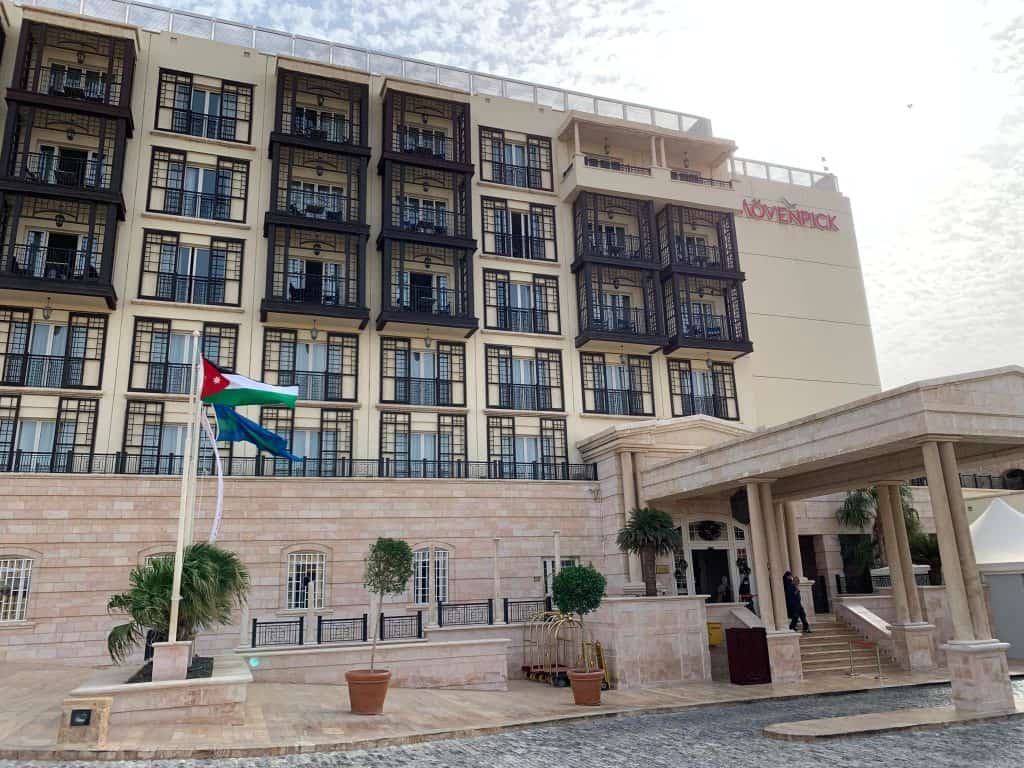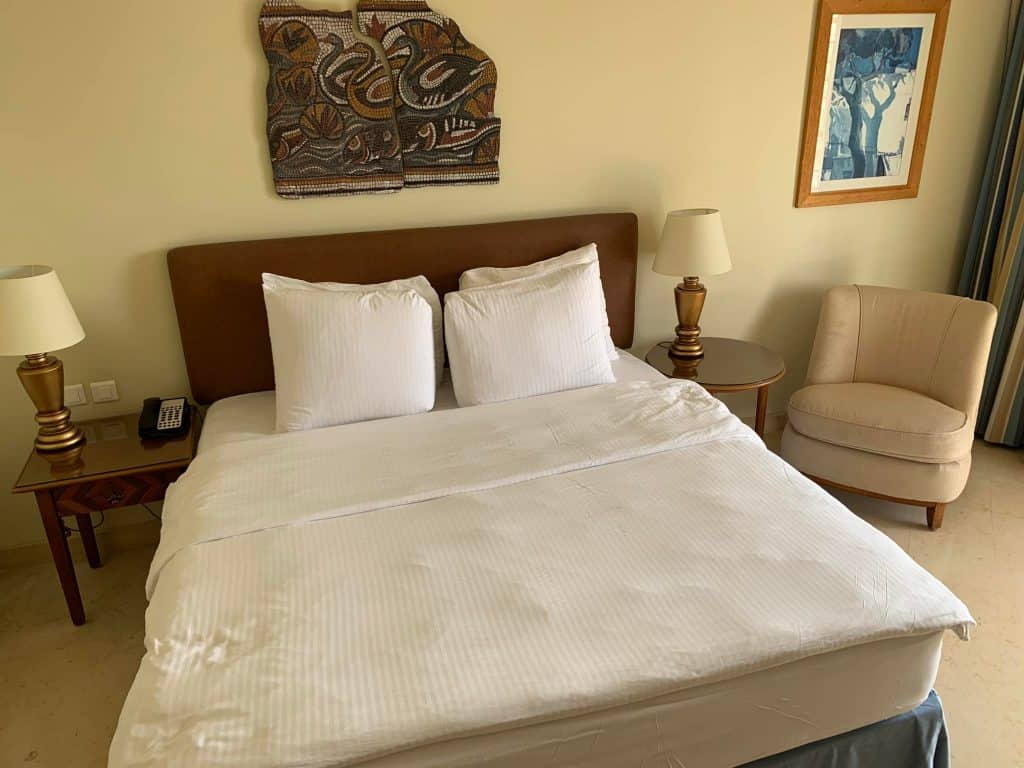 The bed was only a queen but they'd upgraded us for free to a suite. It was therefore a little churlish of me to be miffed that the room was the furthest from the lifts – the lengthy walk along the corridors going some way to work off the breakfast and dinner.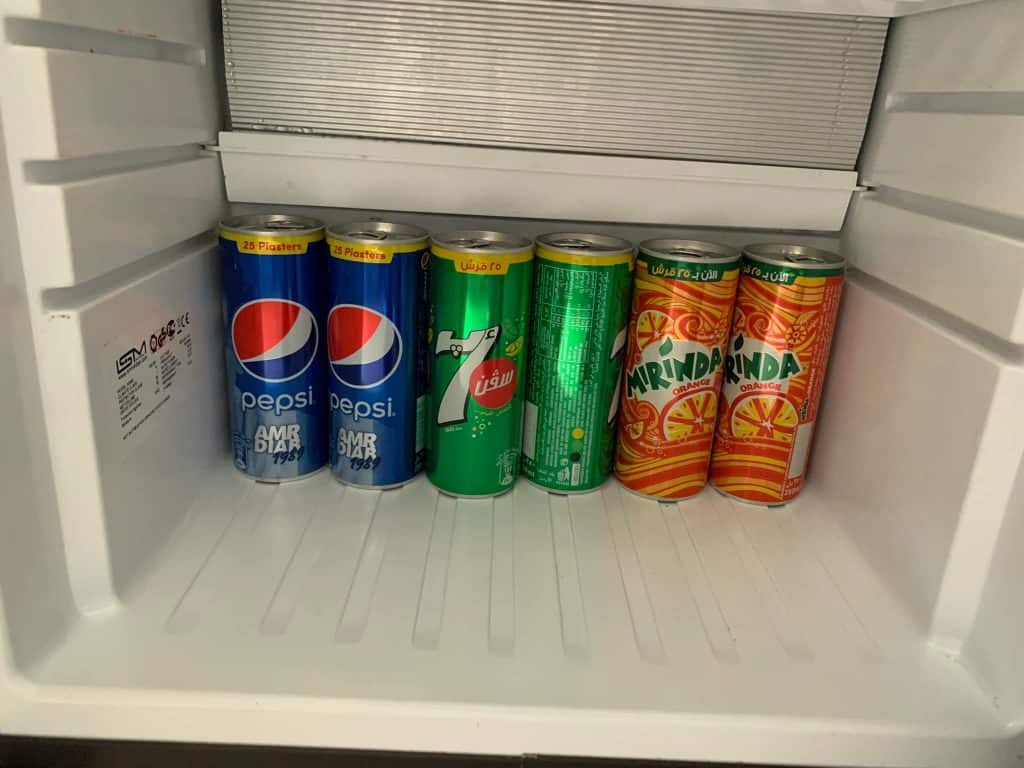 We'd stayed at the Movenpicks at Petra and at the Dead Sea and were always interested in how many cans of soft drink that they gave you. We hit pay dirt in Aqaba with six cans!
The room overlooked the street but was on the fifth floor so we weren't overly troubled by street noise. The hotel is at one end of the main sea front street, so a little isolated from the night life which also made it a little quieter.
It was supposed to be a non-smoking room, but the evidence of the ashtray on the table and the most disgusting stench of cigarette smoke proved that wrong. Fortunately opening the windows and running the fan at max speed dissipated the smell.
By now we were half expecting the Dead Sea toiletries from Natural Care.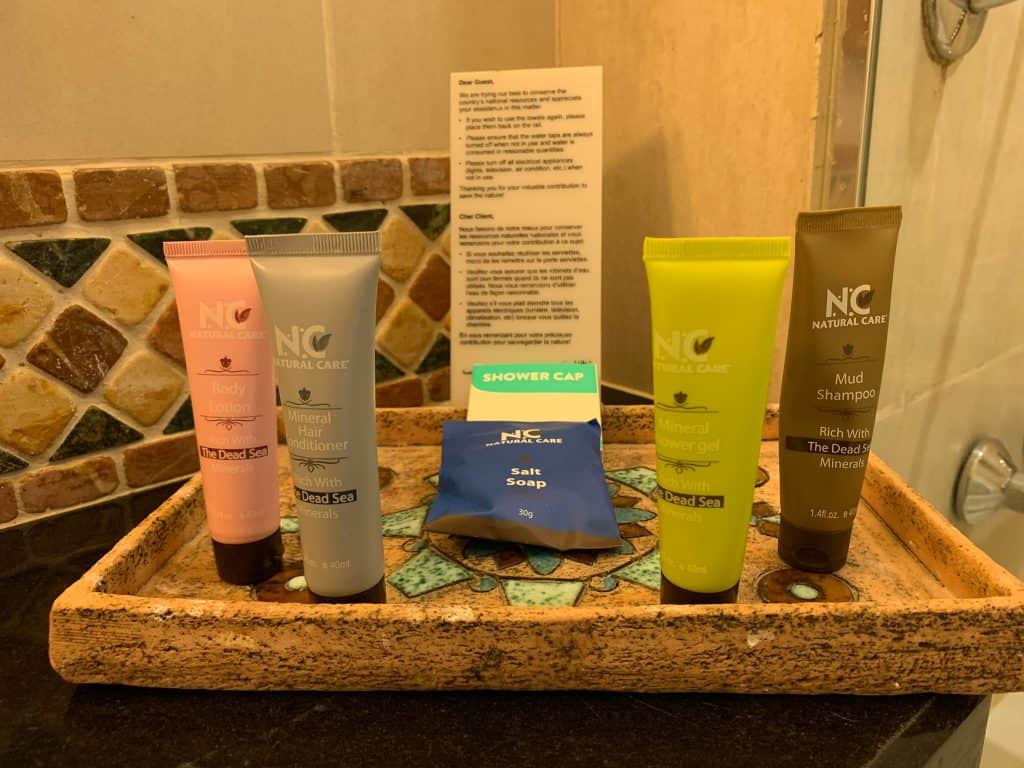 The hotel complex sprawls over both sides of the main road, the overpass significant enough to support a swimming pool and Jacuzzi.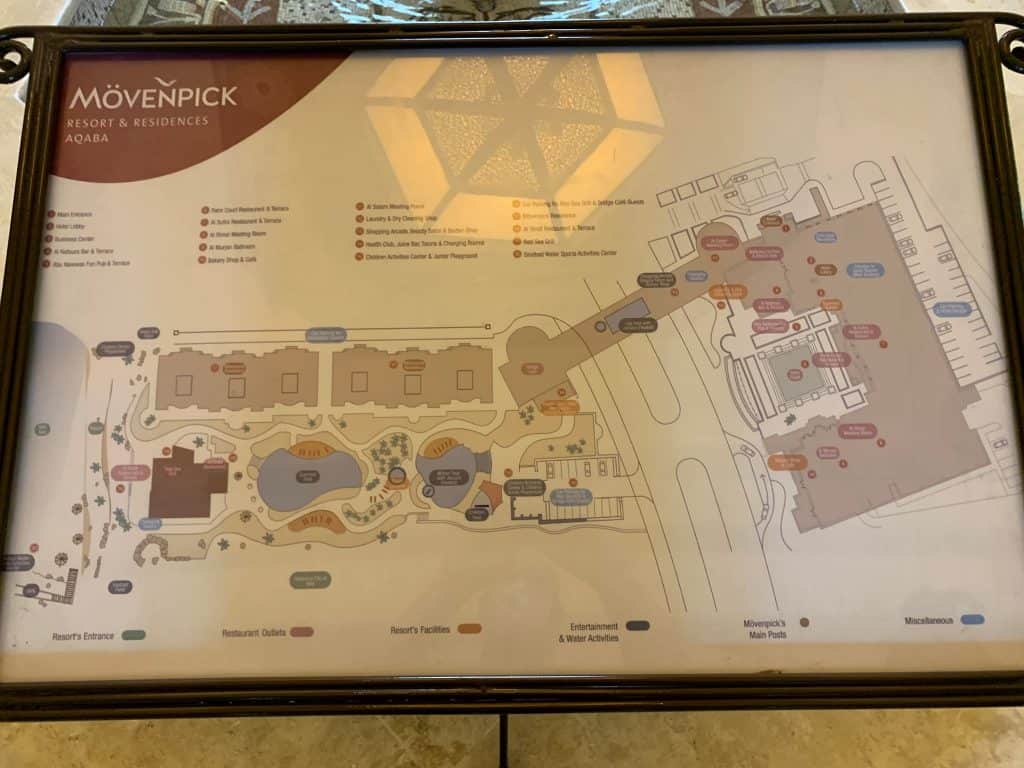 And while they do have a private beach, since its December we didn't go for a swim despite the cloudless blue sky. The temperatures of the water in the pools were posted and after a dip in the "25C" pool we hastened back to the Jacuzzi on the overbridge.
Pity the poor bored lifeguards patrolling the empty pools! In summer these would be packed!!