A short stroll across a green valley from the Old City, King Solomon's Hotel in Jerusalem was my home for four nights.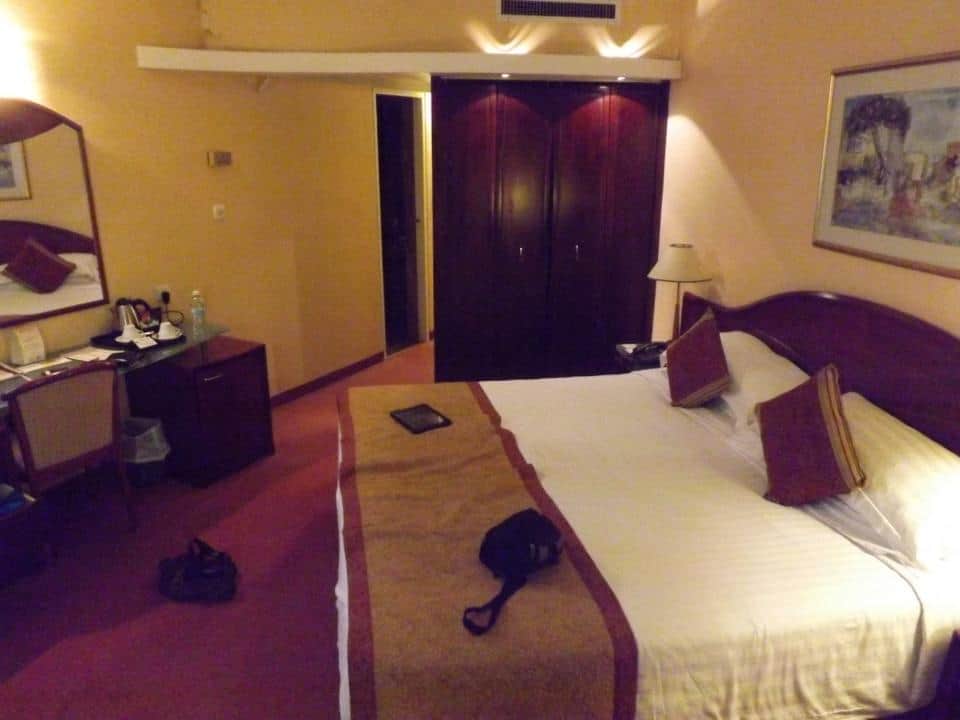 Pros
Location – its very close to the Old City, and not too far for the high street of Jerusalem
The pool is perfect for cooling off
Buffet breakfast
The bed is huge!
Cons
There was a group of middle-aged American women getting in touch with their Jewish roots who got a bit boisterous of an evening
There's not many alternatives for places to get food within walking distance
Would I go Back?
I think I would try to get something a little cheaper – King Solomon wasn't expensive (~£100/night), but I think I may have been able to get a better deal. Whether it would have been as close to the Old City, have as good a breakfast and pool as well, I'm not sure…