I went to Catania and stayed a bunch of nights at the Sheraton there using some SPG points I had. Well, it was a Sheraton when I checked in – by the time I left they had rebranded it as a FourPoints (the SPG's mid-range brand). They had a party with free food and drink though, so it wasn't all bad.
Right! What can I tell you about the Sheraton/FourPoints?
Pros
It's cheap. Skyscanner, Booking.com, Hotels.com and TripAdvisor all have it for ~£70 a night and if you're using points it's a category 2 hotel.
The beds are to die for – the Super Sleepers are exquisite and the bed we had was enormous.
It's one of the hotels in Catania with a swimming pool and a gym.
It has its own private beach.
The cooked breakfast is good value. €7 for bacon and eggs.
The room had great views over the sea – and we were treated to a spectacular lightning display as storm clouds rolled in over the Mediterranean.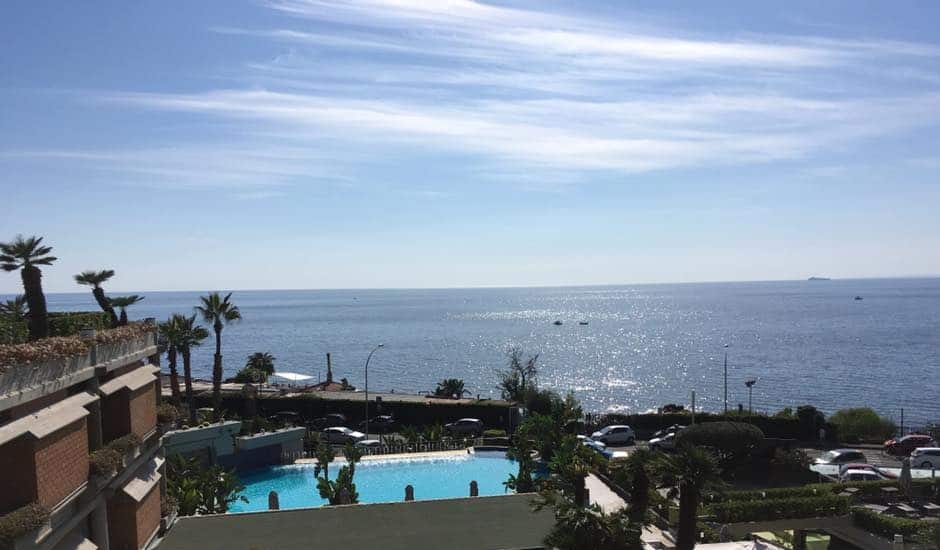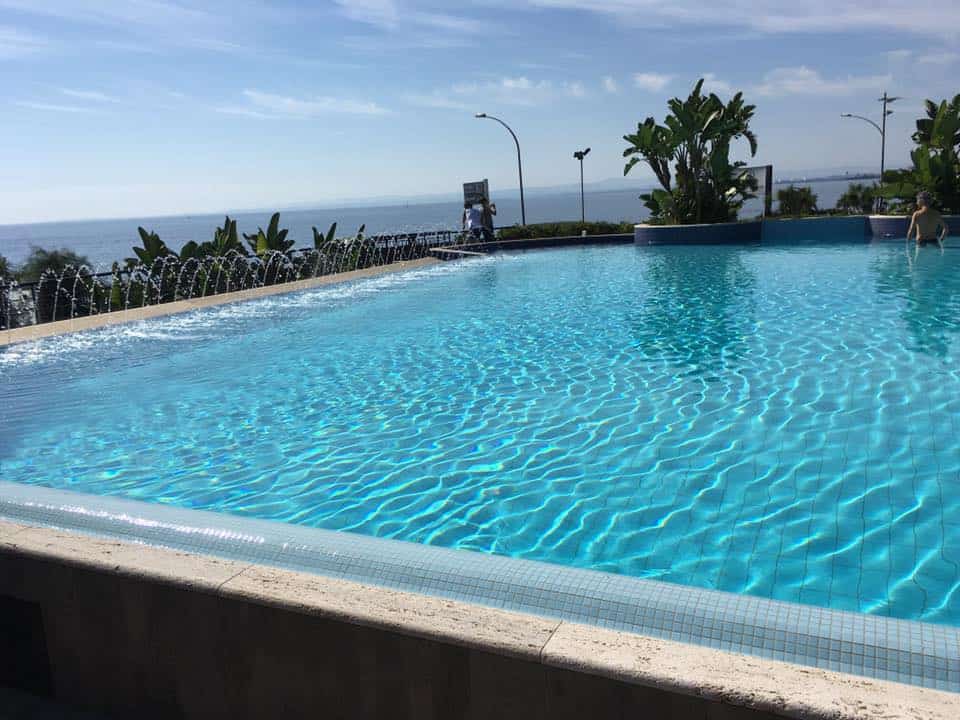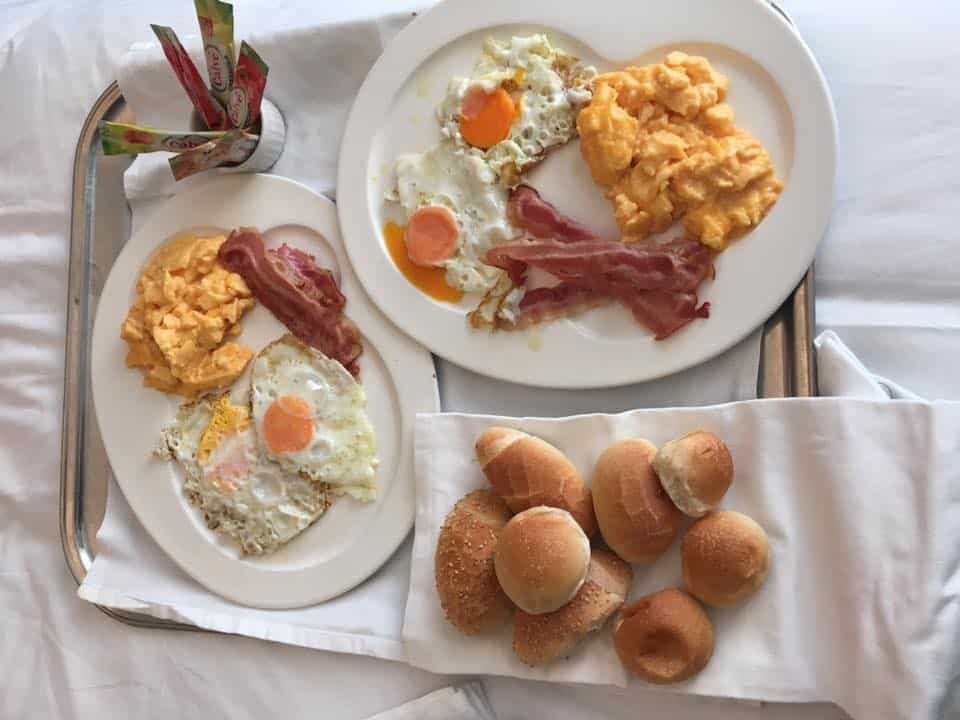 Cons
It's miles away from Catania. Seriously: do not stay here if you just want to see the sights of Catania. To be fair, the hotel does put on a free shuttle bus but you will be constrained by the scheduled times and have to book your seat(s).
The swimming pool isn't heated, so in the shoulder season/winter it's frickin' cold.
None of the beaches are sandy (ok, to be fair: not specific to the Sheraton).
The kitchen couldn't get the breakfast order right. It's not really much of a big deal – we ordered scrambled eggs & bacon and fried eggs & sausages two mornings in a row and ended up with a double serving of eggs and bacon (see photos). Delicious though!
There was a mix up with booking our tour. We attempted to book for the Tuesday and they actually booked for the Thursday. Obviously a language issue. There was a Polish couple in the same situation, so it wasn't (just) my accent! We were lucky we booked early in the stay…
Parking is very expensive – didn't bother me cos we didn't drive, but if you do, its apparently an amount randomly chosen between €10-15 per day.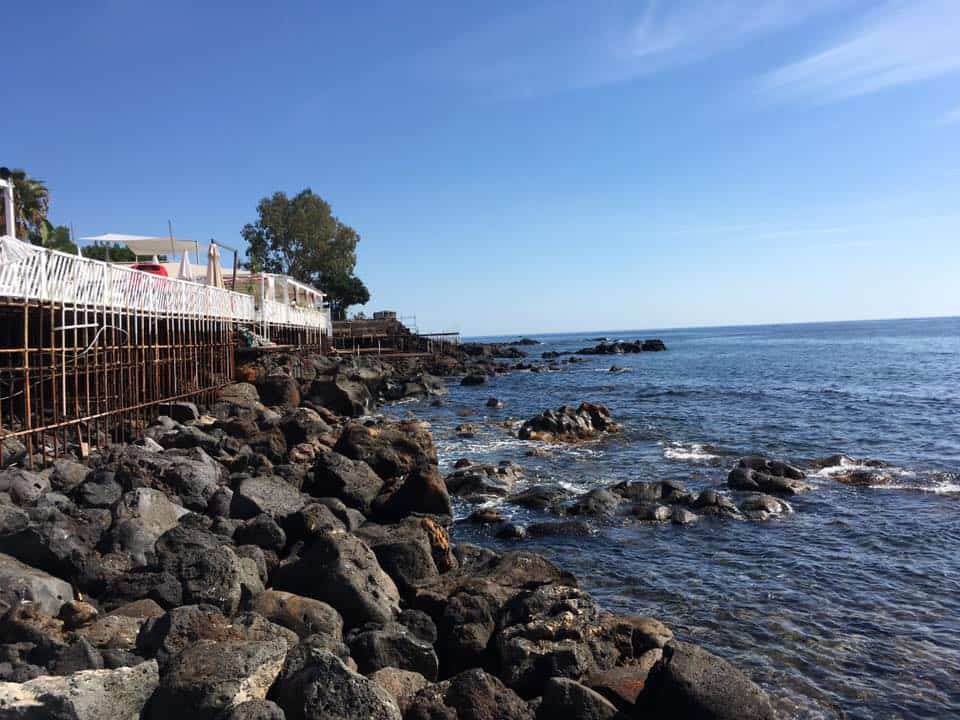 Further information
There are a couple of restaurants nearby we went to both a few of times – Pizzeria da Baffo and Marè La Putia Sul Mare.
The main street with Aci Trezza and Aci Castello to the north and Catania proper to the south is well served by busses including the Hop On Hop Off bus, so you can expand your notion of nearby if you feel adventurous.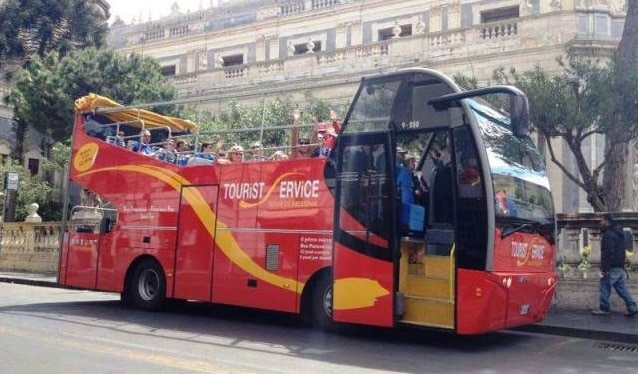 One night we didn't feel like going out and didn't feel like overspending at the hotel restaurant so I hatched an ingenious plan. There are a bunch of websites who collate restaurant menus and allow you to order food online and they handle the delivery part (JustEat.com, Deliveroo.com et al). So I decided to use one of them to get some food delivered.
It took some navigating to figure out how to use UK credentials on an Italian website, but managed to bluff my way through in the end. There's always a chance it won't work, so we were pleasantly surprised when we got a call from reception to let us know that the food had arrived (they obviously don't want to let delivery people roam the halls for security reasons).
It's also worth noting that there is a train station on the regional line a 20min stroll from the hotel – Cannizzarro. When we did a day trip to Syracuse we came back through Catania and got off there. It was the freakiest thing – like something from Walking Dead. First of all the train was packed with commuters who descended on mass from the central Catania station. So nobody believed that we wanted to get off at such an out of the way station.
After pushing our way politely to the carriage doors we got off onto a deserted platform. Seriously ghost town. We followed our noses towards the exit and did not see a single soul. The station was clean and new looking, just no customers or staff. I thought ahead and figured that the biggest risk factor was now that we wouldn't be able to leave the station. The entrance was ahead and the doors were shut, I took a breath and pushed the door handle. Relief: it opened, spilling us out in to the evening air.
Would I Go Back?
Well… there's nothing wrong with the place, but when I return next year it will be in transit to Messina, so I'll stay closer to the train station instead. If I was in the market for a reasonably priced getaway to chill and spend time by the pool I would be sorely tempted, especially if I was spending SPG points!