I was looking forward to staying at Résidence Les Ecrins after three nights in a hostel. Getting there involved a trip on the Metro from Botanique to Sainte Catherine. Something I'd been trying to avoid since the attempted bomb attack at Brussels central two days ago. It was only two stops though so I figured I'd be ok and if not, unlucky.
Arrival
I'd been able to check-in early to most of the hotels we were staying at together, apart from Monrooms in Barcelona where I was quite early and had to wait in a library down the road. Again, at Les Ecrins I was early and the room wasn't ready but it wasn't a problem.
The man at reception said I could hang out in the breakfast room and use the WiFi, so I set up my laptop and tried to plug in but there was no power from the outlet. The man reassured me it was working and even plugged in a device to show me, and said "look it's working". Since I only had 10% battery I didn't get much work done but he gave me the keys and said the cleaner would be finished in 20 minutes or so.
It was a stinking hot day and I'd read that the hotel had air conditioned rooms on the top floors. The key he gave me was for a room on the first floor so I gathered it wouldn't have air con. I asked if we could get one with air con but he said no these were booked.
I hung outside on the patio for a while. Finally I was able to head up to the room.
Room
Résidence Les Ecrins is situtated in a 19th century townhouse which may explain why the room had a bit of a strange layout, you had to step up and enter through the bathroom. Another door held a double bed and a writing desk. It faced the apartments next door and overlooked the wooden patio area. The bedroom was pleasant enough, I liked the decor it was simple but homely like an English B&B.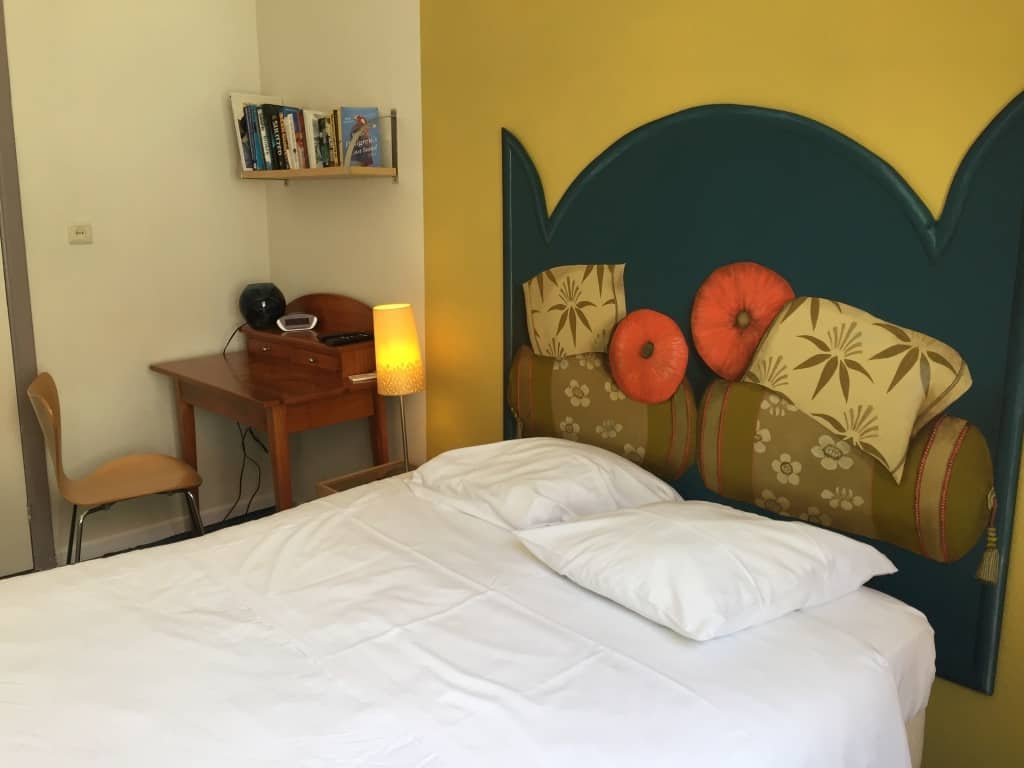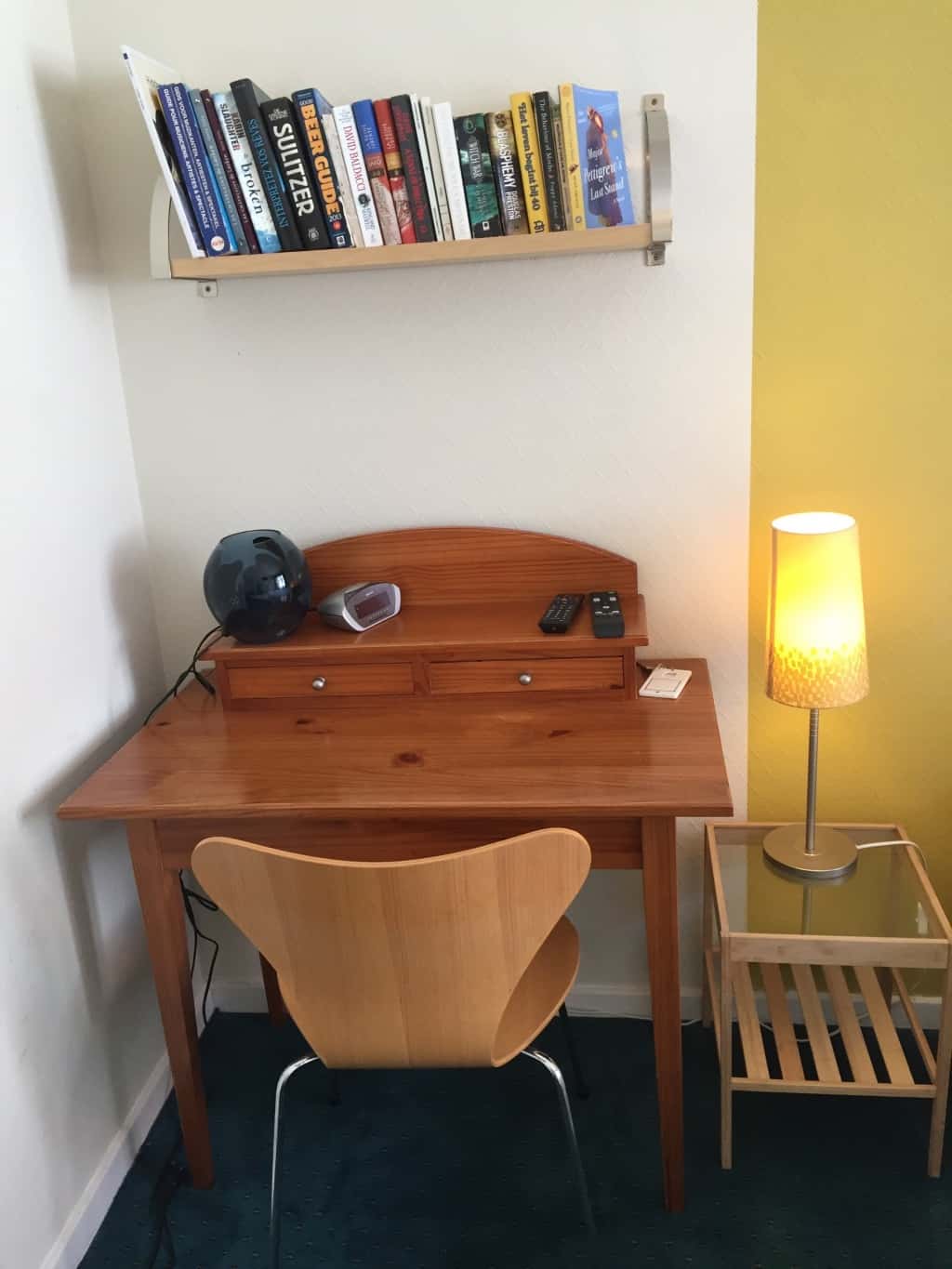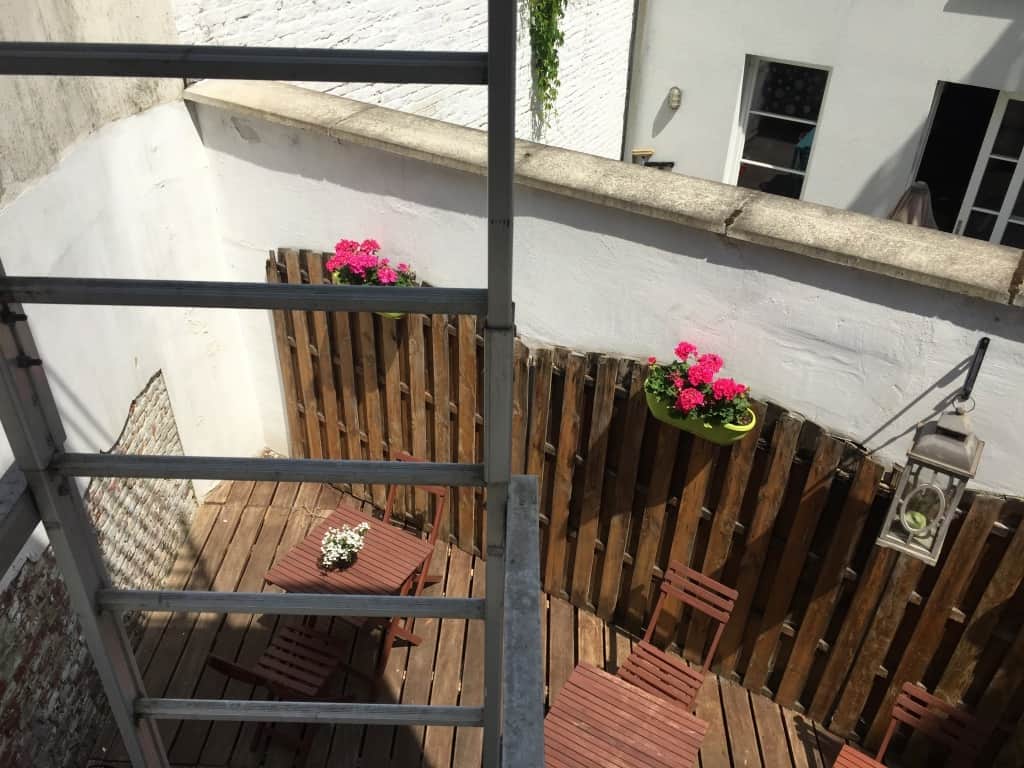 Chris arrived later that night and we attempted to get some sleep but it was a pretty hot night so we kept the window open. Unfortunately this meant Chris getting bitten by mosquitoes. The bed was quite comfortable though there was a bit of roll together.
Surrounds
The area had plenty of local flavour with cafes and speciality ice cream stores. But all I wanted was a takeaway salad since it was too hot to feel like eating. So I found a nearby supermarket which was blissfully cool. The servers even had fans set up blowing cold air into their faces.
Sainte-Catherine is one of the trendiest neighbourhoods in Brussels and we discovered later that the neighbourhood church had its own urinals attached to the outside walls. Peeing against a church would get you arrested in other European cities, not so in Brussels.
Breakfast
Next morning we headed downstairs for breakfast: a basket of fresh bread, pastries and croissants, jam, orange juice and coffee. It was satisfactory and tasty, a good way to send us off, ready to check-in to our next hotel.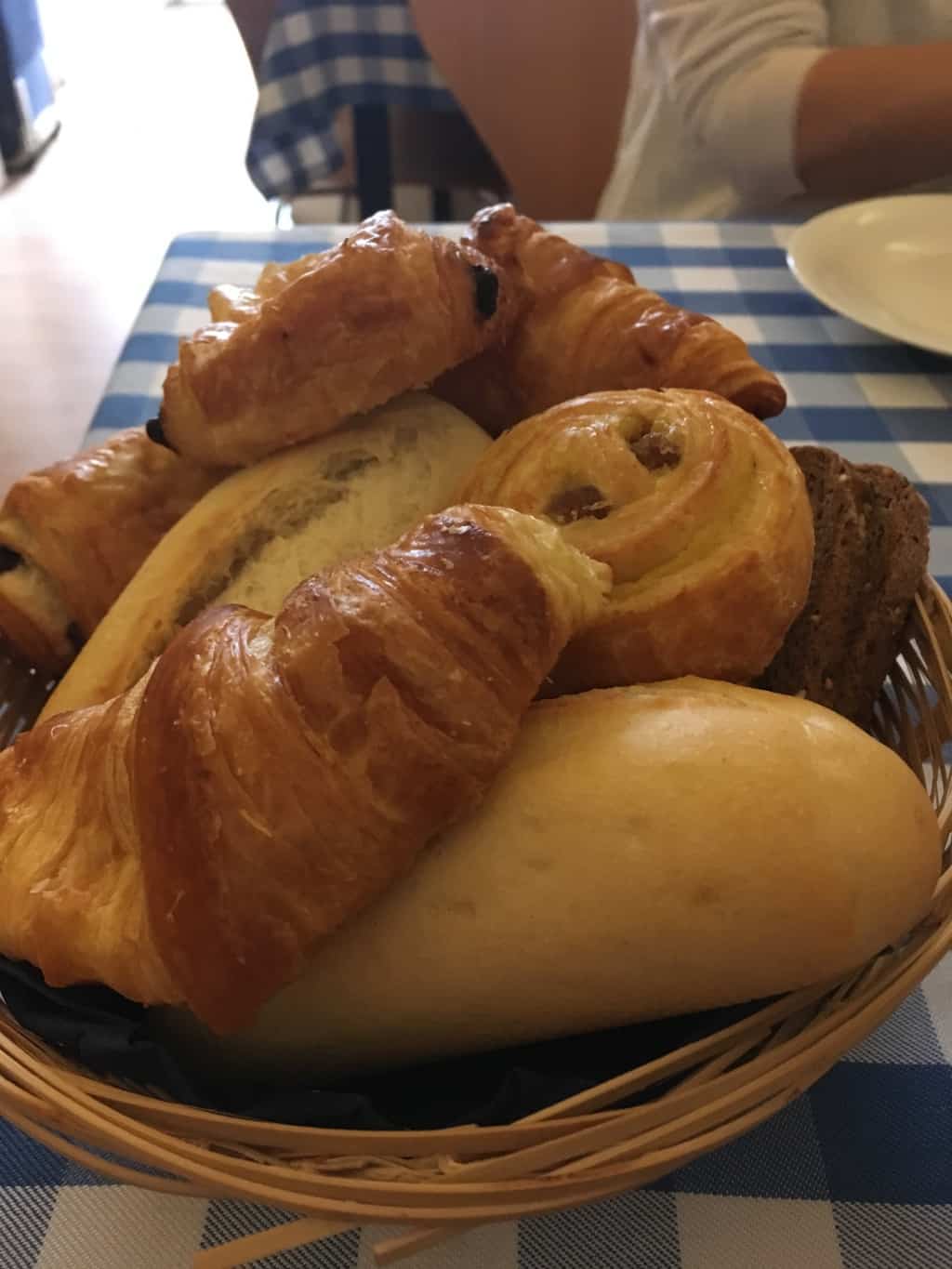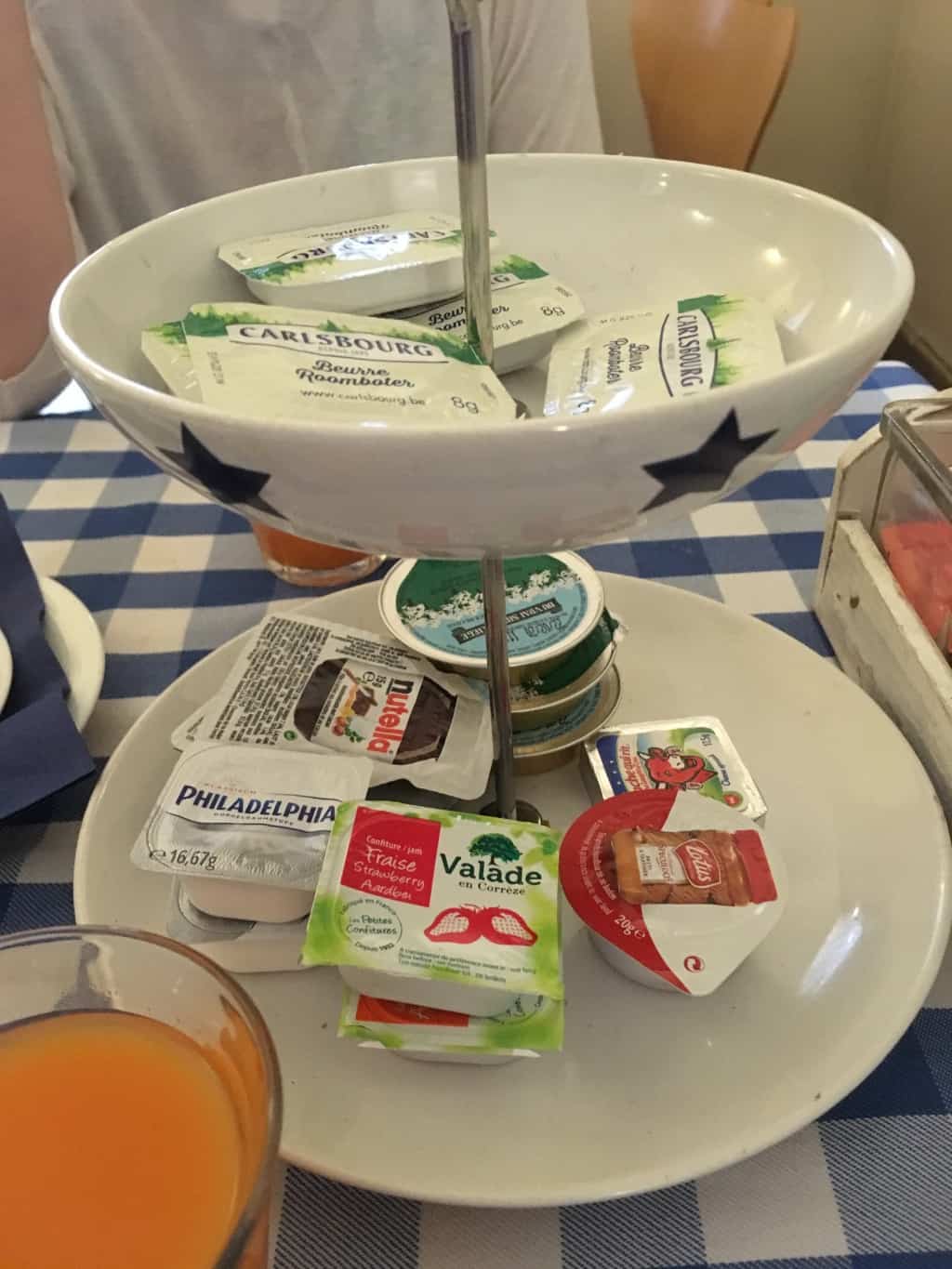 Pros and Cons
Pros

Location – 5 minute walk to the metro, 10 minutes walk to Grand Place
A good selection of eateries
A continental breakfast was included.

Cons

Odd room set-up, the bathroom feels like it's in the hallway
No air conditioning except in upper floors.
Would I Go Back?
Les Encrins offers a satisfactory stay in a upmarket area. If price is the main priority for your stay then you'd struggle to find something better than this.
Les Encrins supported our Summer 2017: UNESCO tour by providing a complimentary stay. All opinions remain our own.