After spending one uncomfortably hot night in the Moxy, we checked out and moved next door to the Hampton By Hilton Edinburgh Airport. We'd stayed in its sister airport hotel in Hoofddorp Amsterdam and had been quietly impressed with the quality of the rooms.
Chris was flying down to Reading for 24 hours, which was why we were staying out at Edinburgh airport on this occasion.
The Room
The 20 square metre room at Hampton By Hilton at Edinburgh Airport didn't disappoint. The room was a soothing palette of jewel-blue, cream, and soft greys with bright abstract artwork lending a pop of colour. A queen-sized bed was made up with crisp white quality linens and a generous work-desk held a kettle, lamp and a small tray of tea and coffee essentials.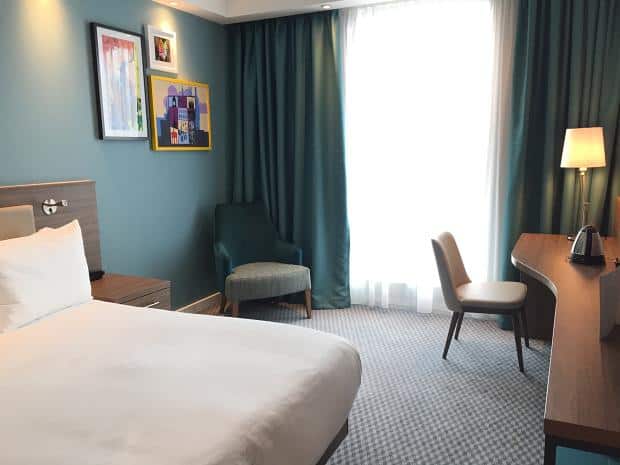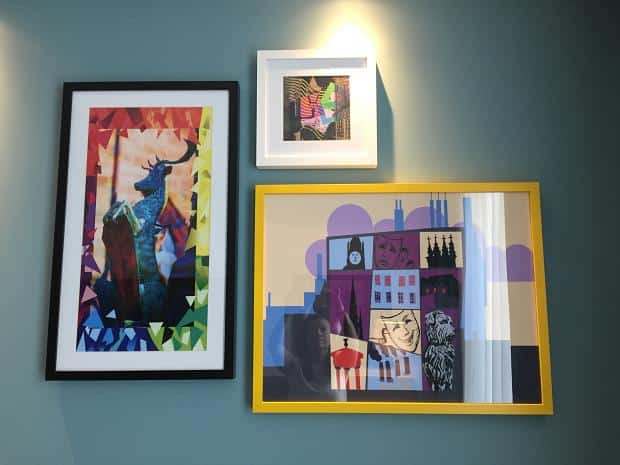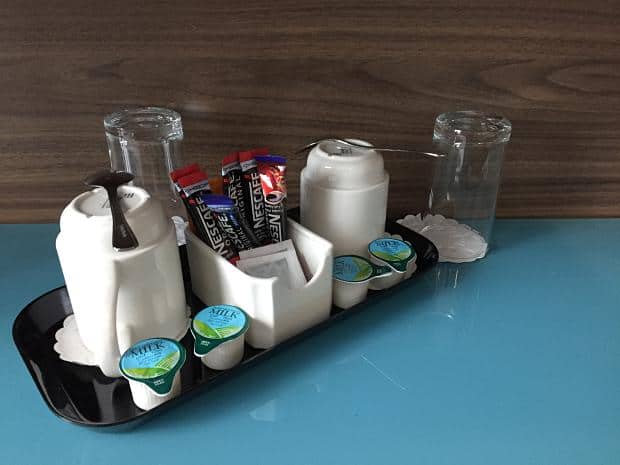 Joy of joys there was proper air conditioning too, none of the rigmarole that we faced at the Moxy with its eco-friendly fans that don't actually cool down the room.
The bathroom had a high end fit-out sporting a roomy shower with a black, beige and white subway tile back splash and a black and white speckled marble sink. The toiletries (body wash, shampoo and conditioner) were Spa Therapy and fixed to the shower wall for easy access.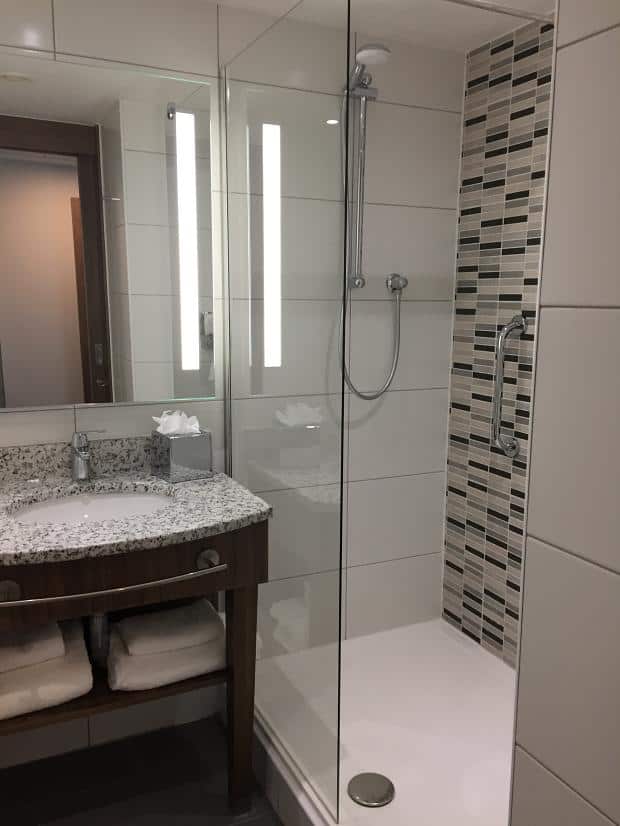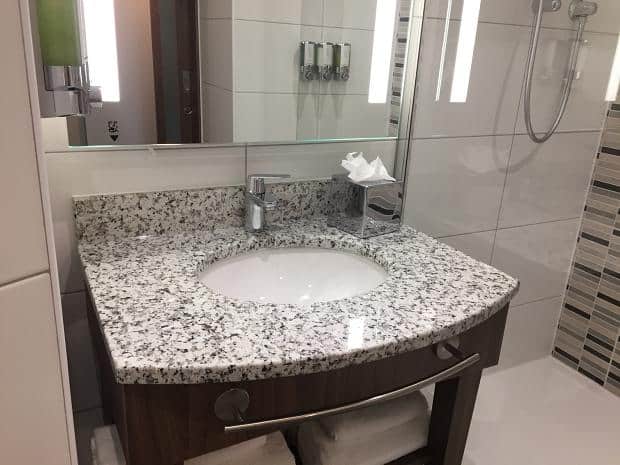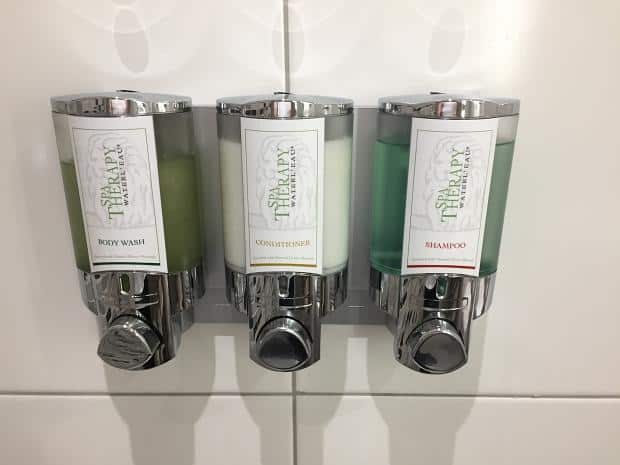 The Restaurant
Hampton by Hilton boasts a restaurant that runs the full length of the building and doubles as the breakfast room in the morning. Views from the windows look out onto an original RAF Spitfire Memorial, a permanent reminder of the British Airforce's bravery during WWII.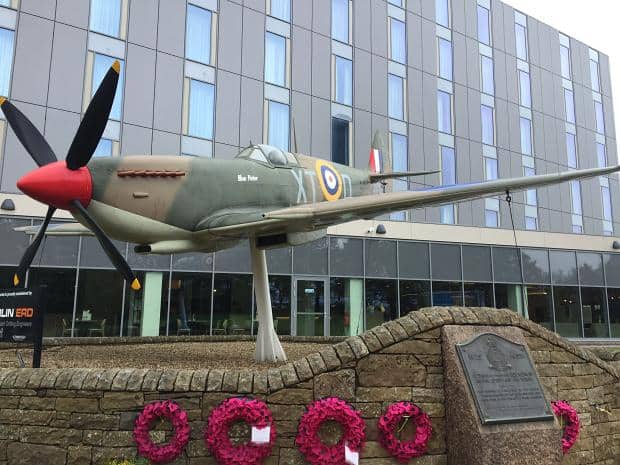 I dined at the restaurant alone since Chris had flown out to Reading that morning. The menu was limited but there was enough to please if you just wanted a simple meal. I opted for the sweet and sour chicken with rice and it wasn't the worst Chinese I've had in Edinburgh.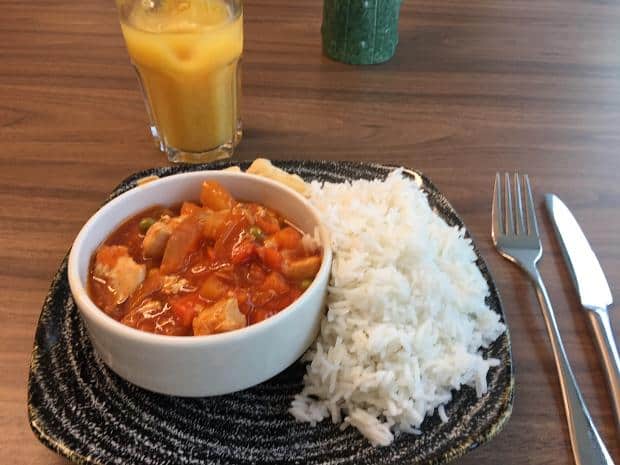 Breakfast was similarly no nonsense with a smallish help yourself buffet room with bread, cereals, fruit, and a selection of cooked eggs, bacon, sausages and hash browns.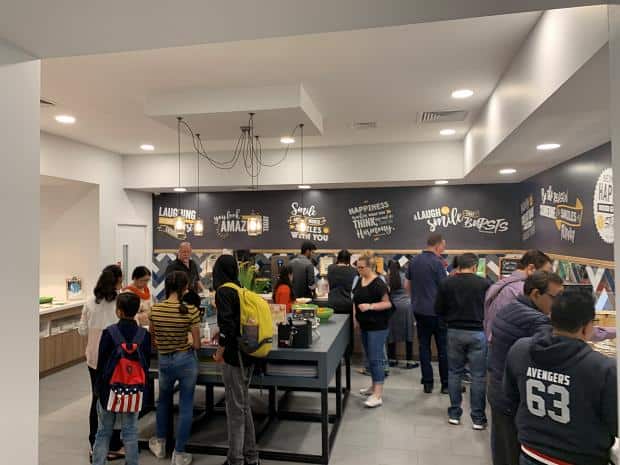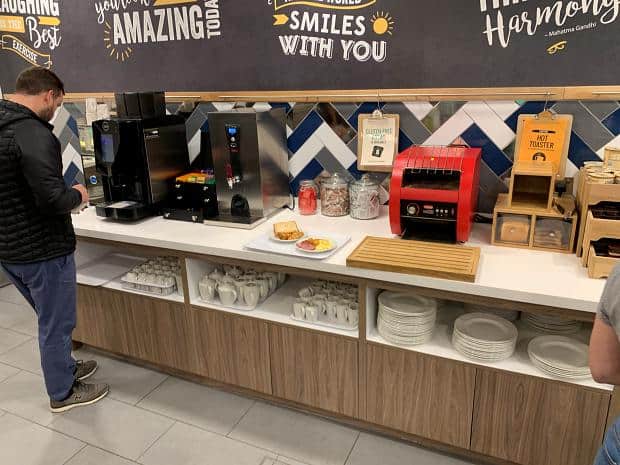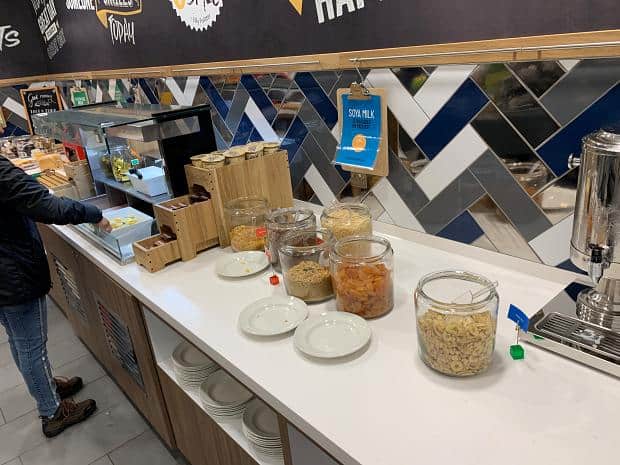 Upon his return, I told Chris that like the hotel in Hoofddorp, there was a waffle maker so he delightedly set about creating a giant waffle the next morning. He'd learned in Amsterdam the secret of a making great waffle was to pour in a generous helping of batter.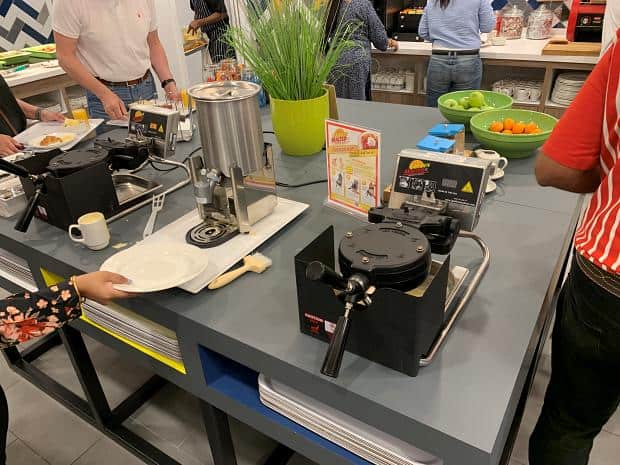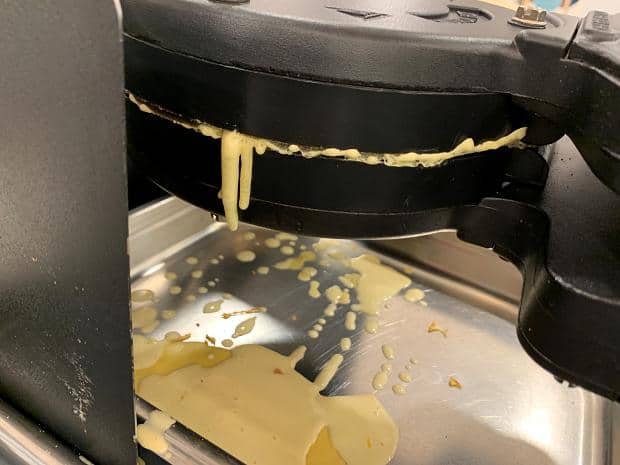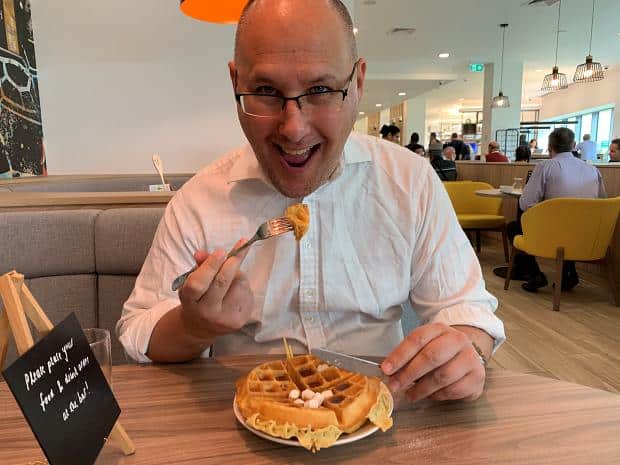 The Gym
Luckily if you got carried away with the waffles, the Hampton provided a well-kitted out gym where you could burn off excess calories. I tried out the treadmill and the weights and didn't see another soul in there. As is often the way with airport hotels, people are just there on an overnight stay and don't have time to fully utilise all the facilities.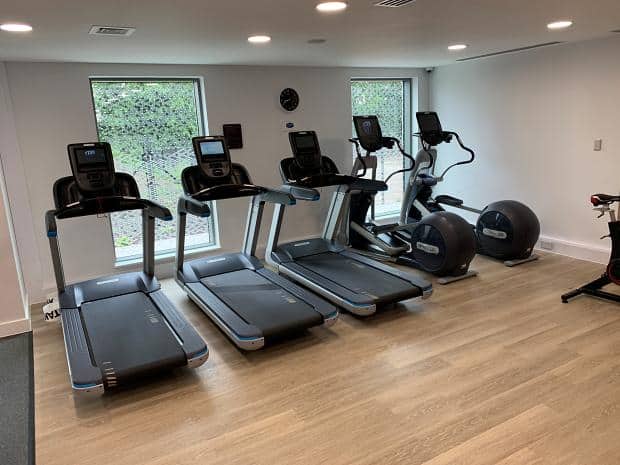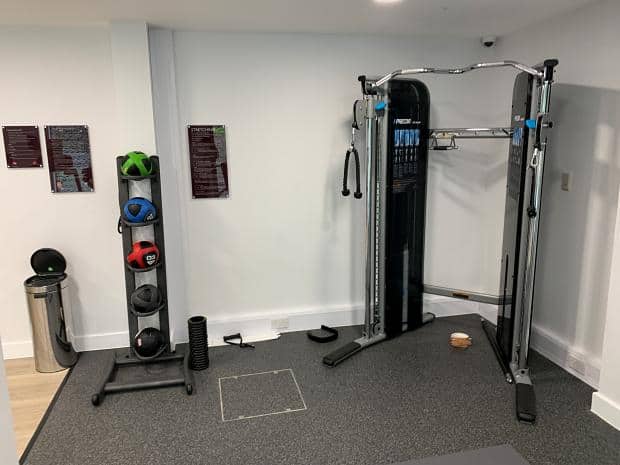 Would I Return?
The Hampton by Hilton ticks all the boxes when it comes to stylish, modern hotel rooms, and the service is efficient and friendly. Best of all they deliver on what they promise and aren't trying overly hard to be funky or trendy so as to appeal to a younger target market.