There are two Aspire lounges at Edinburgh Airport, one to the right of the central pillar you meet when you come out of the duty free shop after security, and another all the way to the left, near gates 1-4.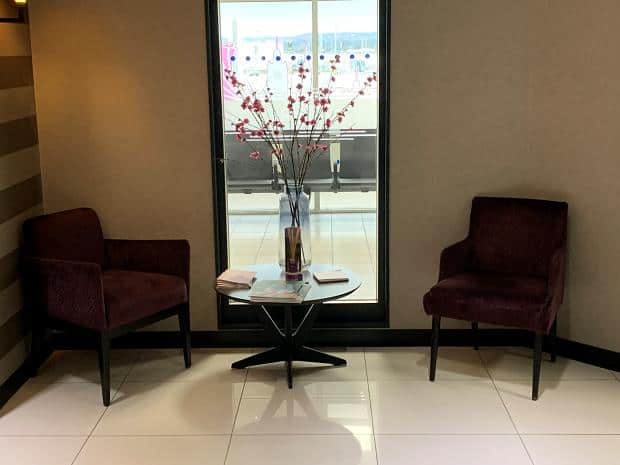 After checking ourselves into the Aspire Lounge near gates 1 – 4, we walked down the long corridor, past three computers at cubicles on the right and into the main bar area.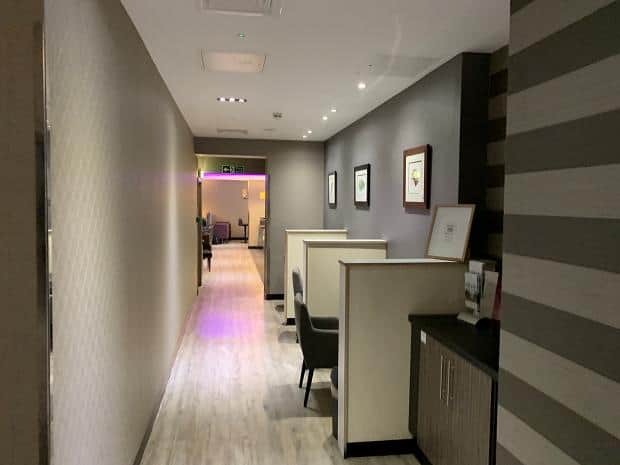 While Ange set up opposite the bar, I wandered off to explore the rest of the lounge.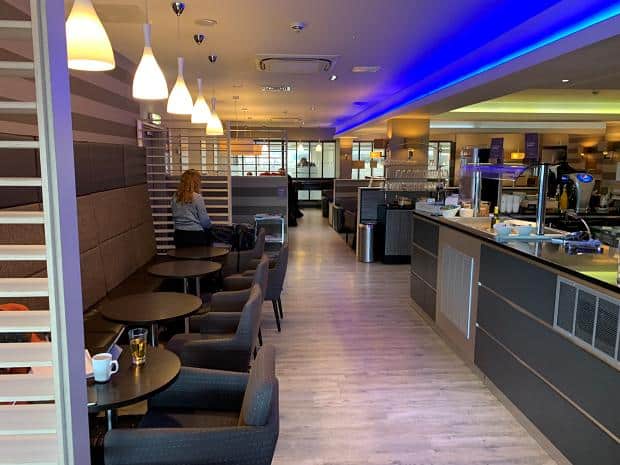 Around the corner a large seating area featured floor to ceiling windows allowing natural light to flood the room, and to give a commanding view of the bus stop outside.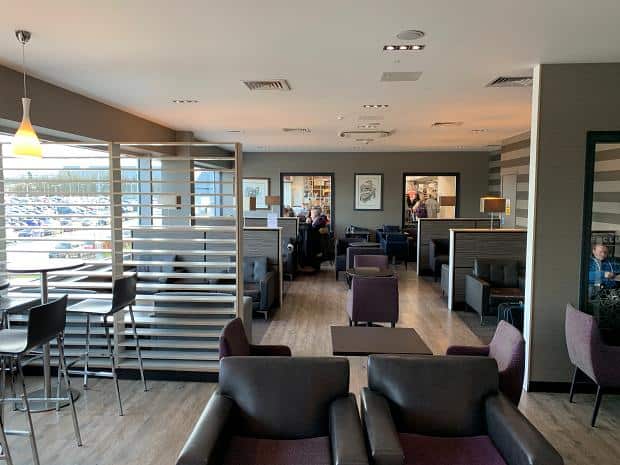 Another window allowed you to see those waiting beside the toilets at gates 1-4, but why you'd want to look at bored people waiting for their partners to finish their business I don't know.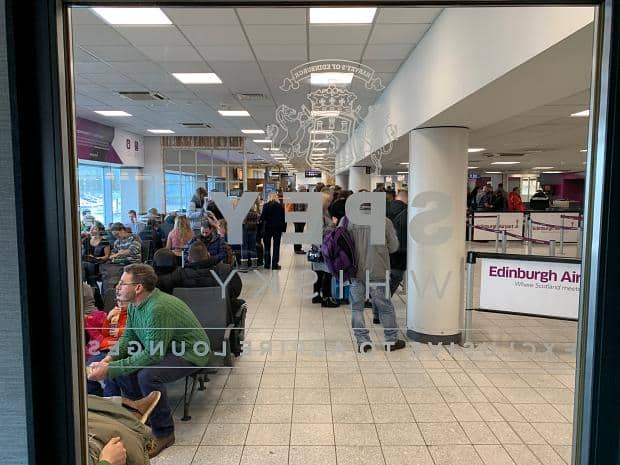 Anyway, the seating area had low slung arm chairs with the odd stool at the window. When we were there it was almost empty and, while the numbers fluctuated through the day, it never got too full.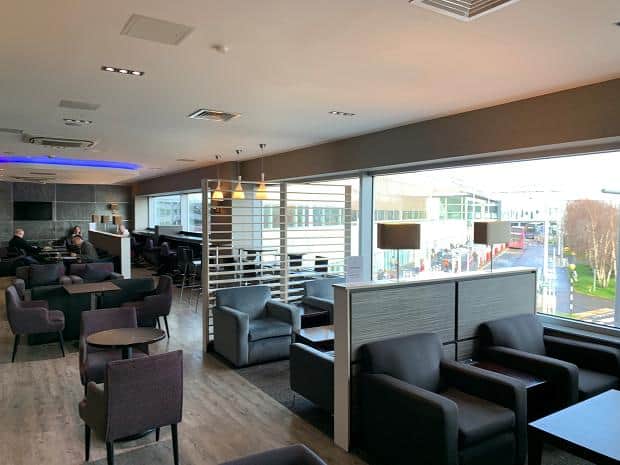 But what was the food like? On a side table sat some fruit and cakes, including sultana scones with clotted cream and jam.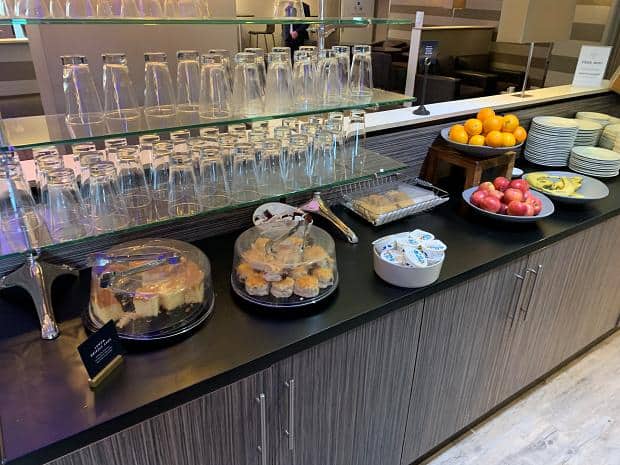 At the bar was a cooled section complete with a salad selection, some cheeses and cold cuts. Enough to fashion a makeshift sandwich from one of the attendant buns.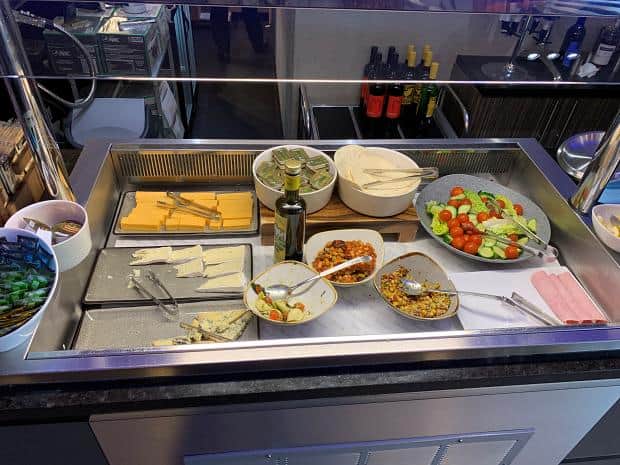 In terms of hot food, there was rice and stews including a very serviceable pork and mushroom offering, but my favourite was the automated pancake maker complete with maple syrup.
A little hard to find, it was perched in plain view on top of a drinks fridge but hidden amongst the other coffee makers and assorted food preparation equipment. Worth the push of the button though!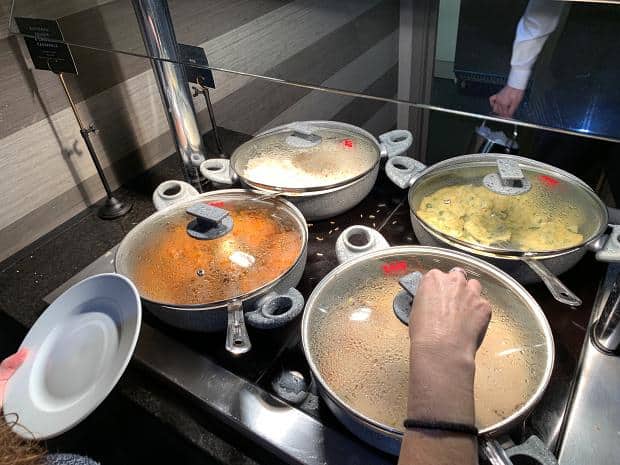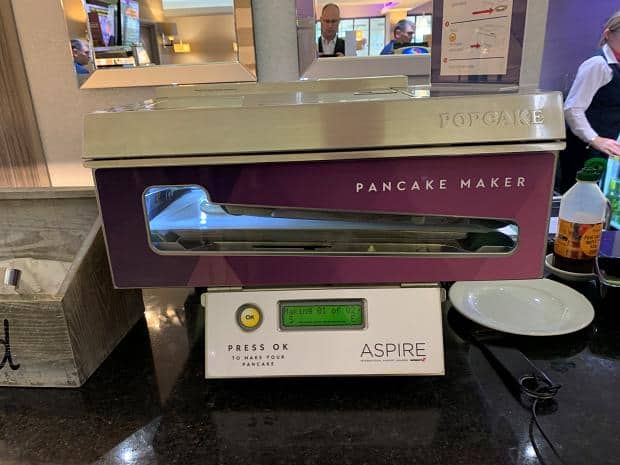 This particular Aspire will be undergoing a refurbishment which will hopefully address the lack of toilet facilities (you have to leave the lounge via a side door to use the public toilets and then return through the main entrance).
Other than that, a perfectly serviceable lounge.