Brighton is a seaside town an hour south of London by rail. If you book early enough (~12 weeks) you can get very reasonable train fares (as low as £10 return). The proximity makes Brighton a favourite for summer time visits and for those who want to commute to work the ~54 minute trip compares favourably to cross-London transport.
I had last visited Brighton with my mother in 2011. We'd stayed at The Grand – the hotel that the IRA had bombed in an attempted assassination attempt against Margaret Thatcher back in '84. This time around The Grand was covered in scaffolding as it underwent something of a face-lift. But apart from that it seemed like nothing had changed.
Ange and I were staying at the Artist Residence – a great location near the British Airways i360. We baulk at paying the £16 entrance fee for the observation tower but it makes a great landmark for working out how far away we are on our walks on the beach.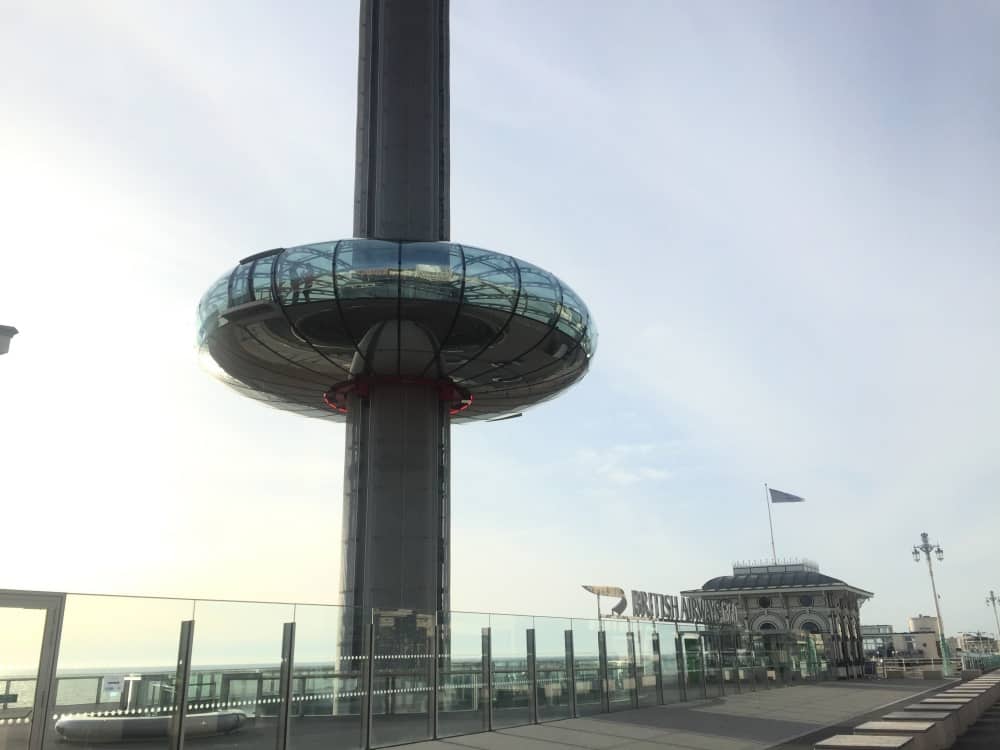 Speaking of which, the beach is the focus of Brighton and with its loud noises and flashing lights, the Pier is the focal point of the beach. The same fish and chips at any of the beach level shops cost a couple of pounds more here and the gambling machines form a gauntlet to be negotiated before you're deposited out into the end of the Pier where assorted carnival rides compete for your money.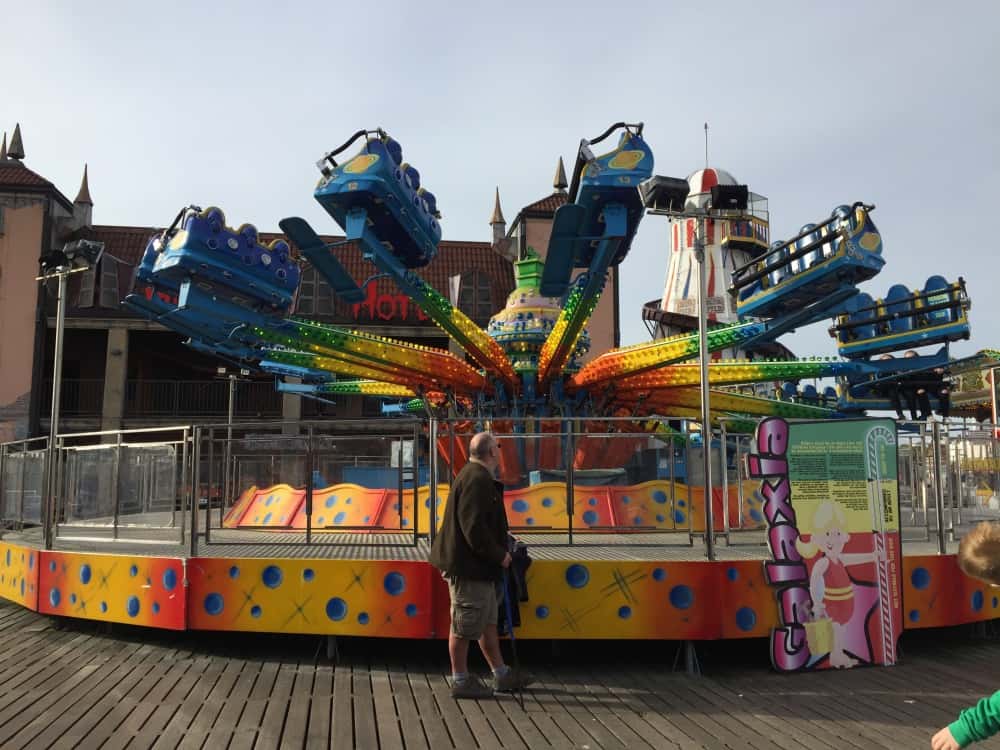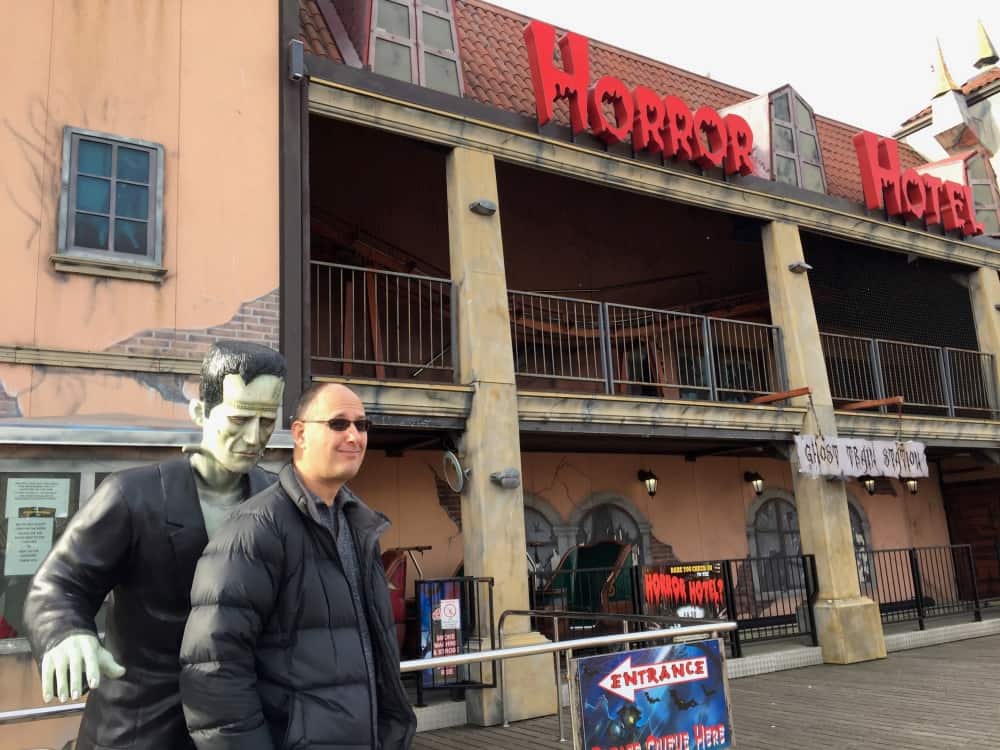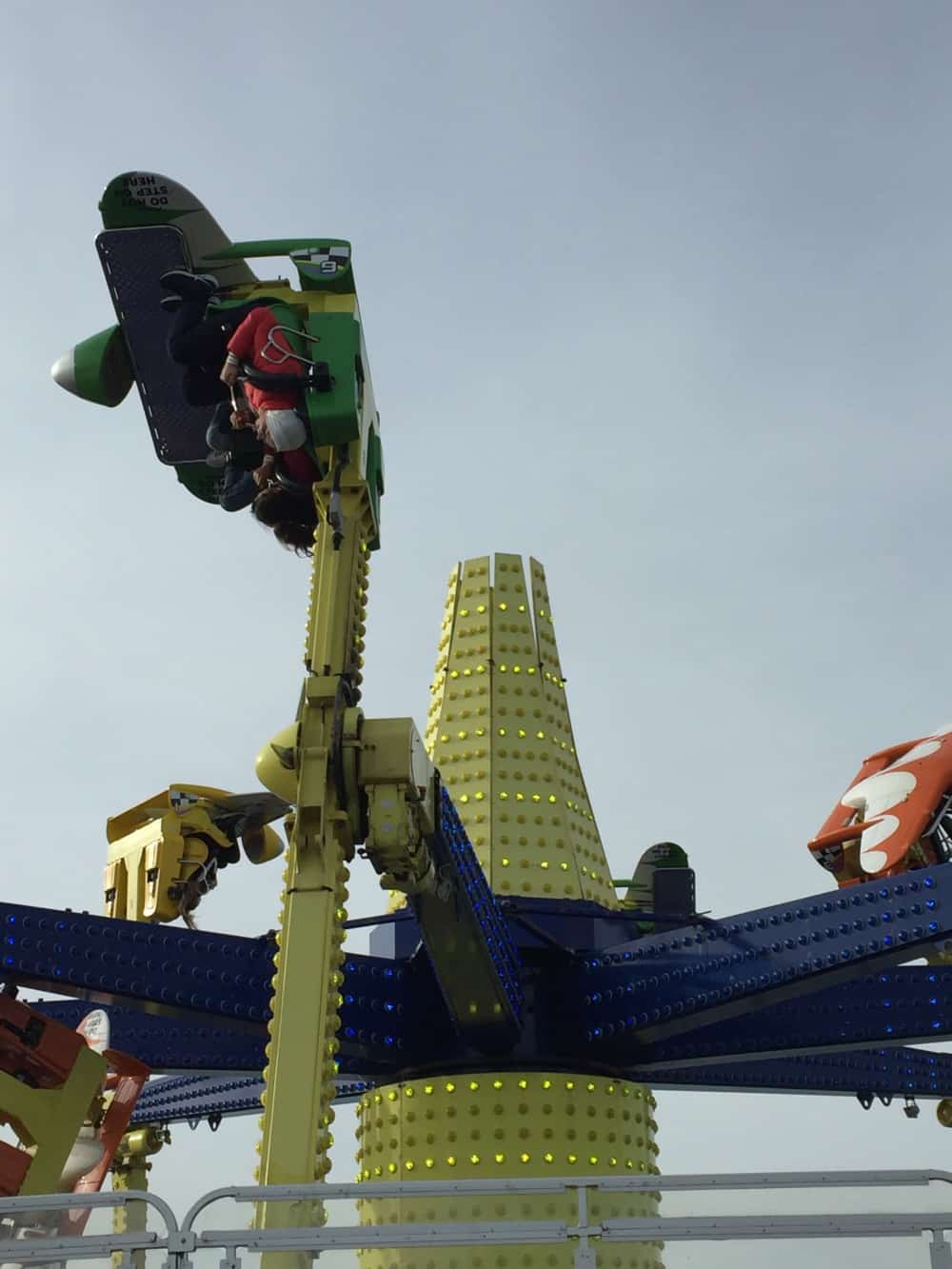 Surprisingly, the all-day pass of £20 looks like good value when we go, as the £4 rides have no queues, so you could very quickly reach a point where you're coming out ahead. It's not really my cup of tea though, so after a circuit strolling in the sun, we head back to the hotel.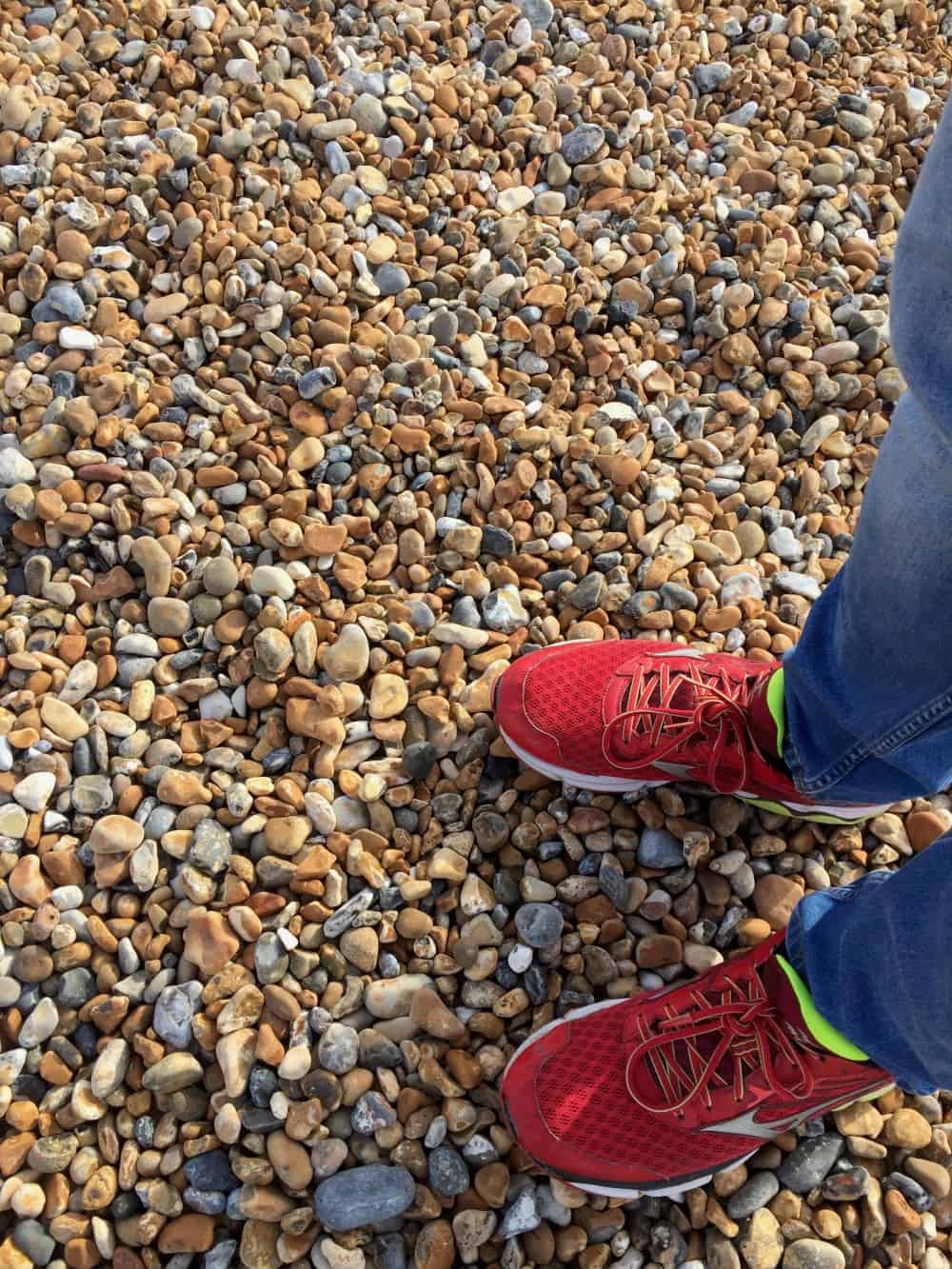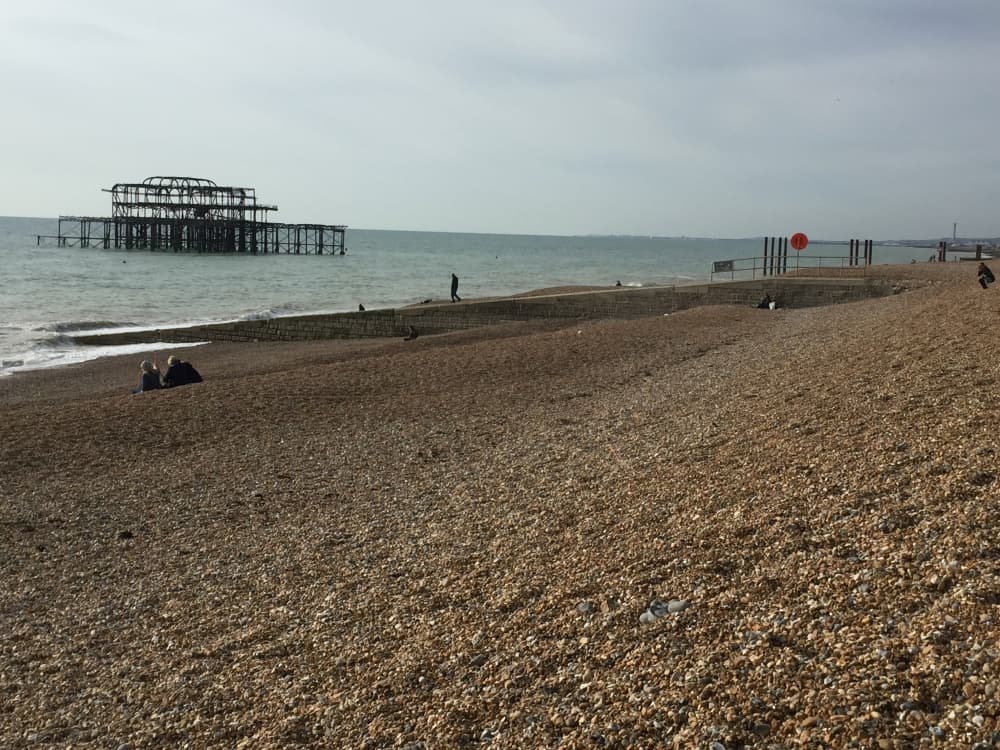 The beach is all stones and gently lapping waves – nothing like the beaches back in New Zealand. It takes quite the effort walking along and we amuse ourselves watching the other people on the beach – a dog walker running after his two dogs who have decided that they will follow the water line until the run into some sort of adventure, a group of school students taking photos of each other, the rocks and the pier and a man with a metal detector, searching for valuables.
I later go back through my photos from my 2011 visit and the man with the metal detector is there too!
Our hotel is right beside Preston Street which has almost forty places to eat. We check it out in Google Maps and try and select a cuisine which we feel like. We eventually settle on Rotana, a Moroccan place though the Ribs place further up the street gets a good consideration!
The prices at the Rotana are very reasonable so we head over about 6:30pm. The place isn't empty with maybe two or three other patrons. The waiter greets us as we come in and seems surprised when we ask if we can get a table for two.
He asks if we've booked and we look around at the empty restaurant looking bemused as we say that no, we hadn't. He seats us and gives us menus and then goes back to his spot by the cash register and becomes totally engrossed with his phone.
We decide what we want and I try to catch his eye. Another prospective patron comes in and attempts to chat with the waiter and then leaves, seeing that we're trying to attract the waiter's attention and smiles at us "good luck" he says.
Eventually we order and have trouble finishing it – we ordered starters of moussaka which comes with naan and prawn spring rolls, which may have been a mistake, as we rapidly become full. For mains, I have the tangine lamb kabab and Ange has the vegetable kabseh.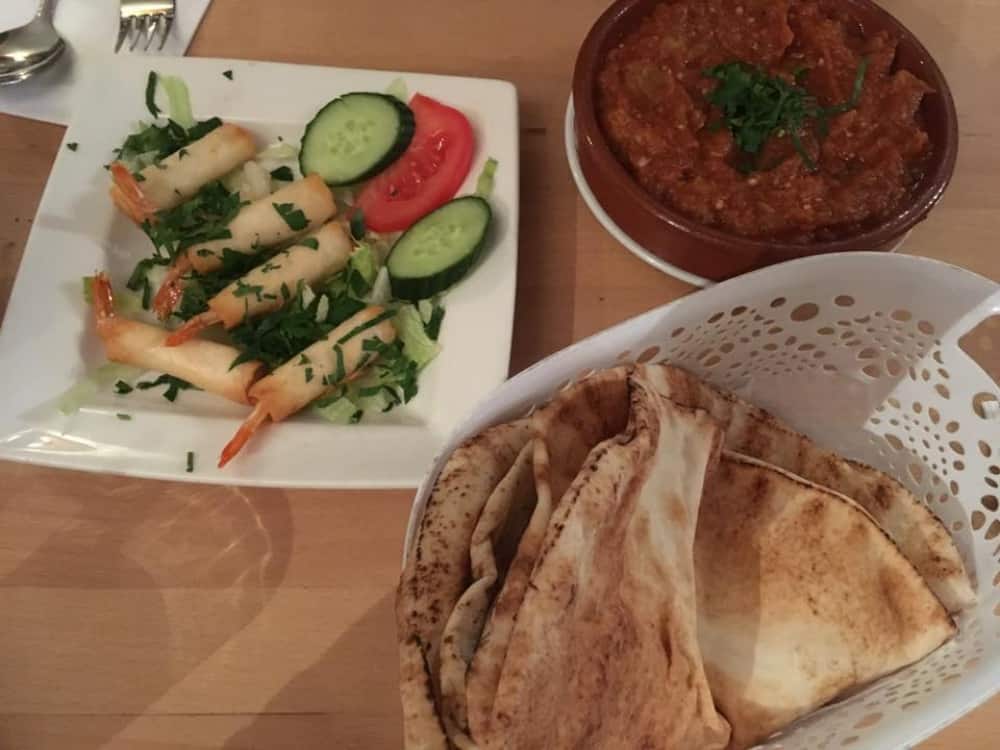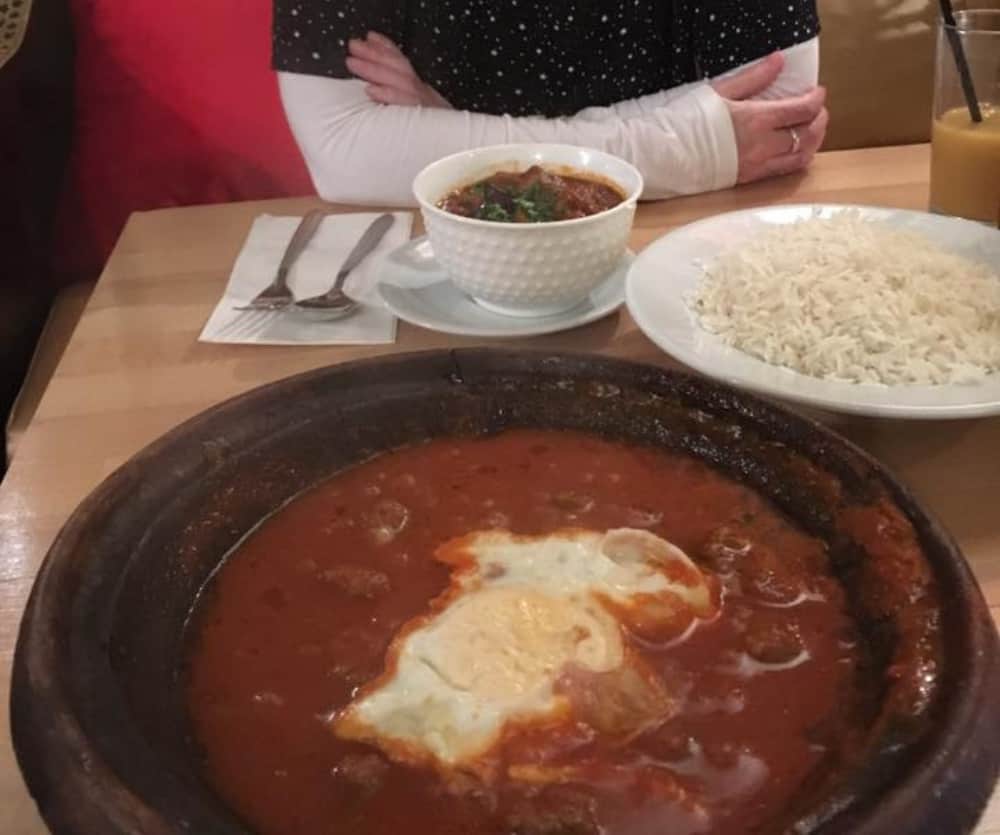 It all tastes great, just a little too much. The restaurant has filled up which surprises us – it's a Wednesday night, and there's a steady stream of people enjoying the shika out on the pavement in front of the shop.
It's not all expat Moroccans either, and I overhear a middle aged Indian gentleman gently berating the waiter as he orders, "half portion of rice – you give too much rice". Amusingly a steady stream of what we assume are family members come in with Primark bags and store them in and around the counter.
Satiated we wander back to Artist Residence to enjoy what's left of the evening.
In the morning we head out to The Lanes, one of the "must see" things to do in Brighton. We head towards them and I'm preparing myself for an assortment of shops in narrow medieval lanes like in the Shambles in York or any of the Old Towns on the continent.
Shopping not being my thing I'm dreading it. Instead I end up being amazed. The Lanes themselves are a small area with shops – maybe not medieval, but certainly quaint. The thing which makes my jaw drop is the preponderance of jewellery stores.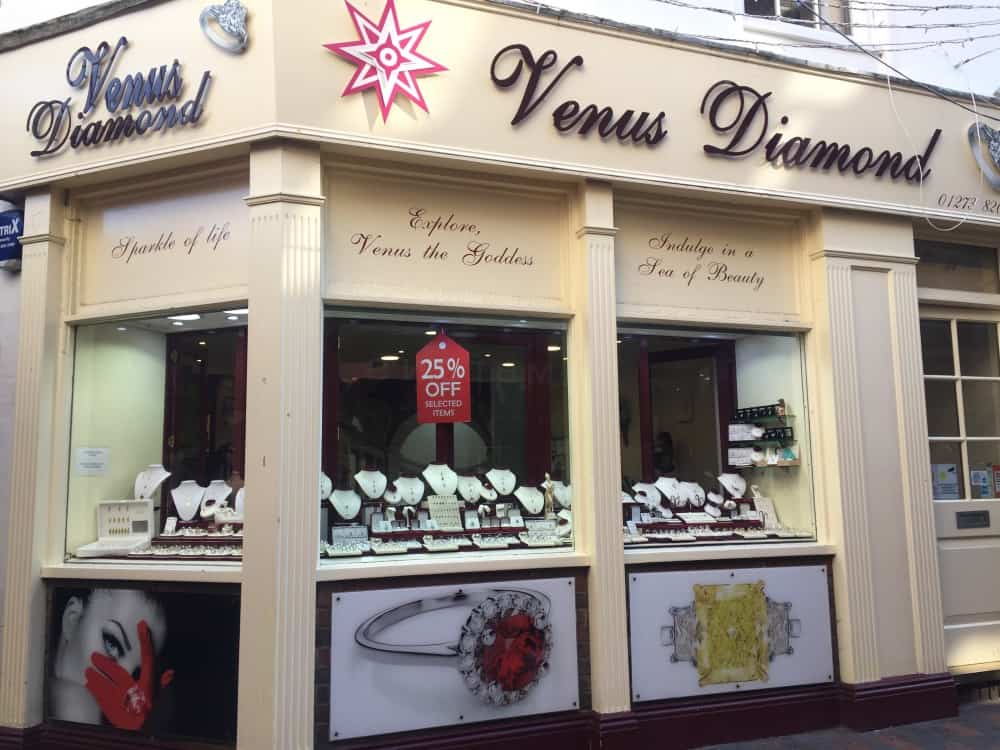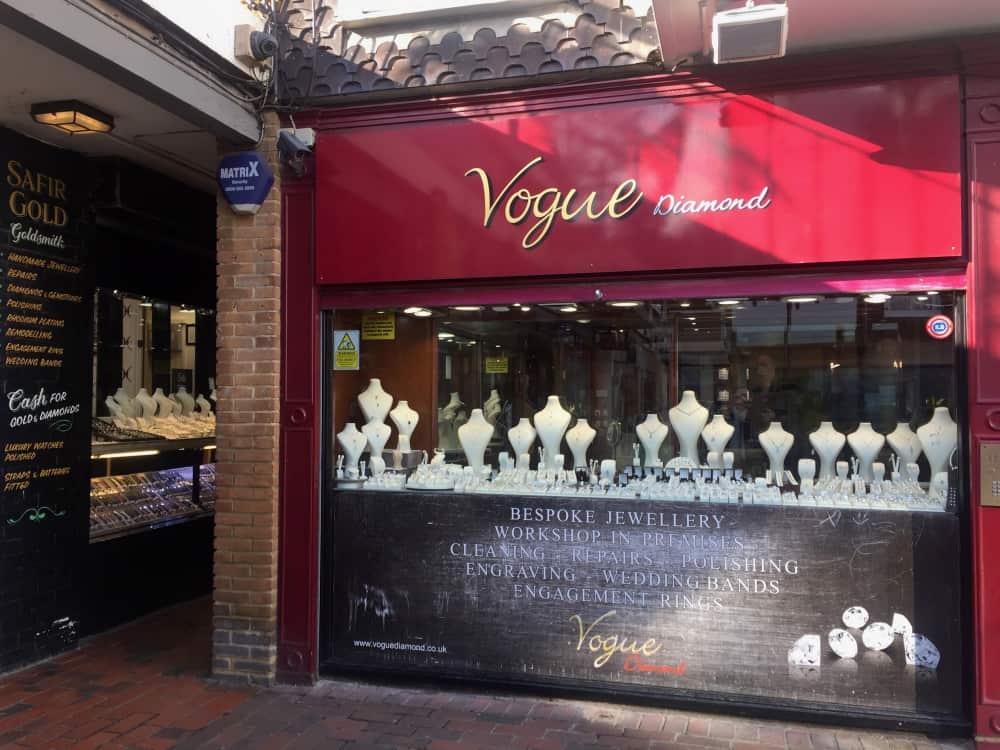 I have to count them in the end – there's something like thirty of them in an area holding maybe forty stores. I frown and shake my head. I just don't know how they can make any money – how would they differentiate themselves? How would the stores in the centre get any customers? Surely if you were in the market for a ring or necklace you would go to the first two or maybe three stores to get a feel for what's available in your budget and then buy something.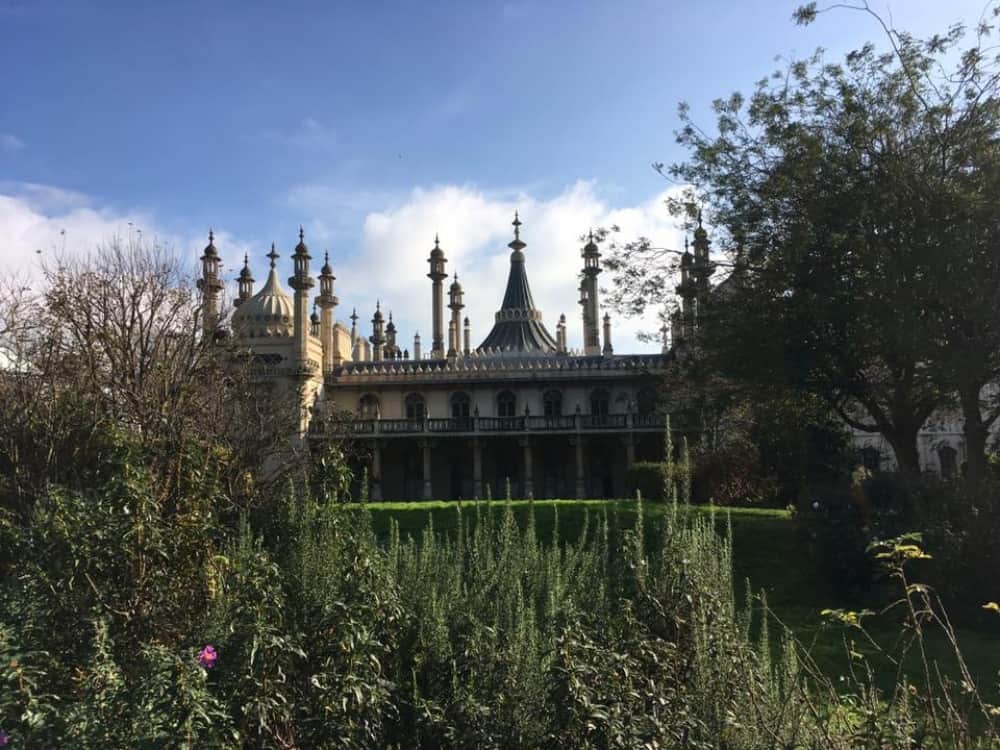 We continue along our way and head through the park to what appears to be a Mughal Palace. This turned out to be the Royal Pavilion, a pleasure palace built for King George IV, completed in 1824. We were intrigued but deterred by the entrance fee of £13 and so continued on our way back to the beach.
Back in 2011 I had just missed the opening of the Brighton Wheel, a beachfront Ferris wheel, and by the time of my return in 2017 it had been closed for over a year, replaced by a pair of ziplines.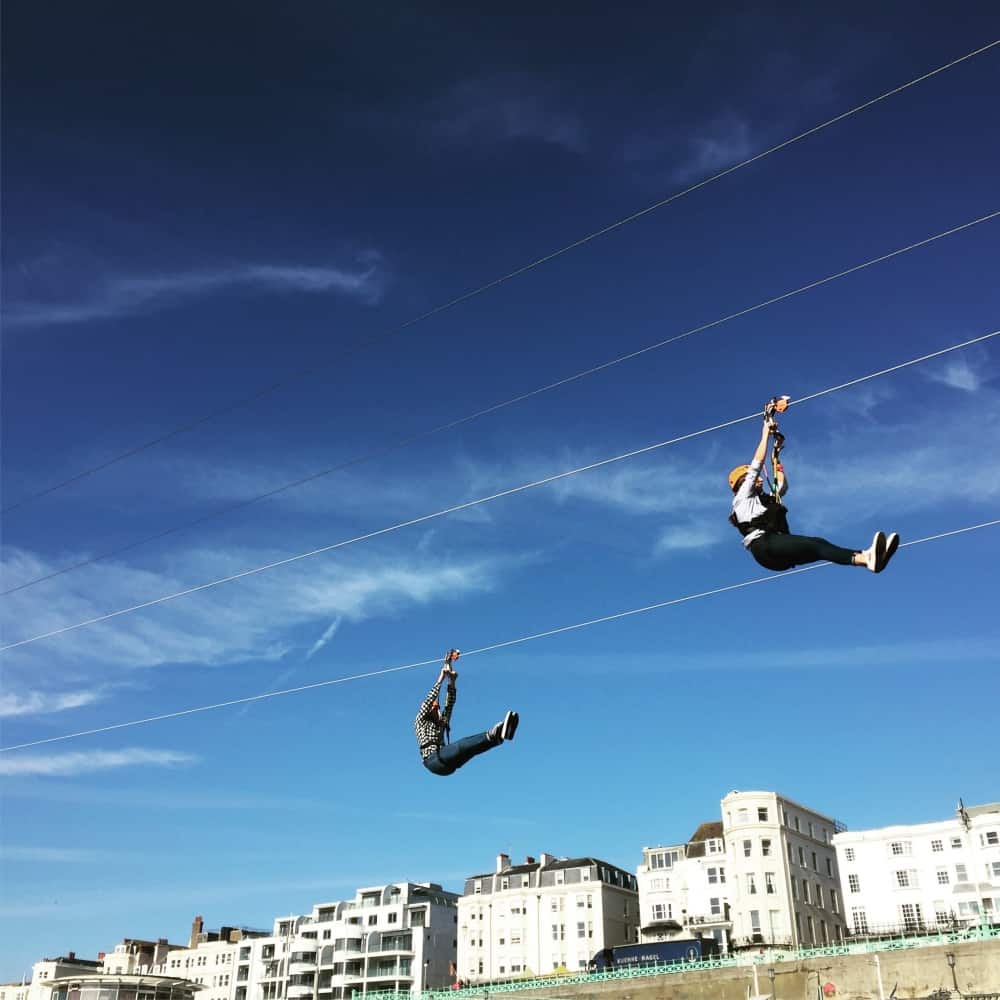 We ended our overnight stay in Brighton by walking back up the gentle rise towards the train station for a well-deserved Cornish pasty before returning to London. We definitely only just scratched the surface of Brighton – it's well known for its crafts and creative industries and is the gay capital of London. I kind of wish I had read this local's take on what there is to do in Brighton. We'll be back!