Enroute to Cheltenham Spa from Norwich, I booked into another Hotel Ibis overnight, this time in Leicester. Like the other Ibis in Nottingham it was close to the train station, within a 10 minute walk, but this one was a newish looking brick establishment on a busy main road.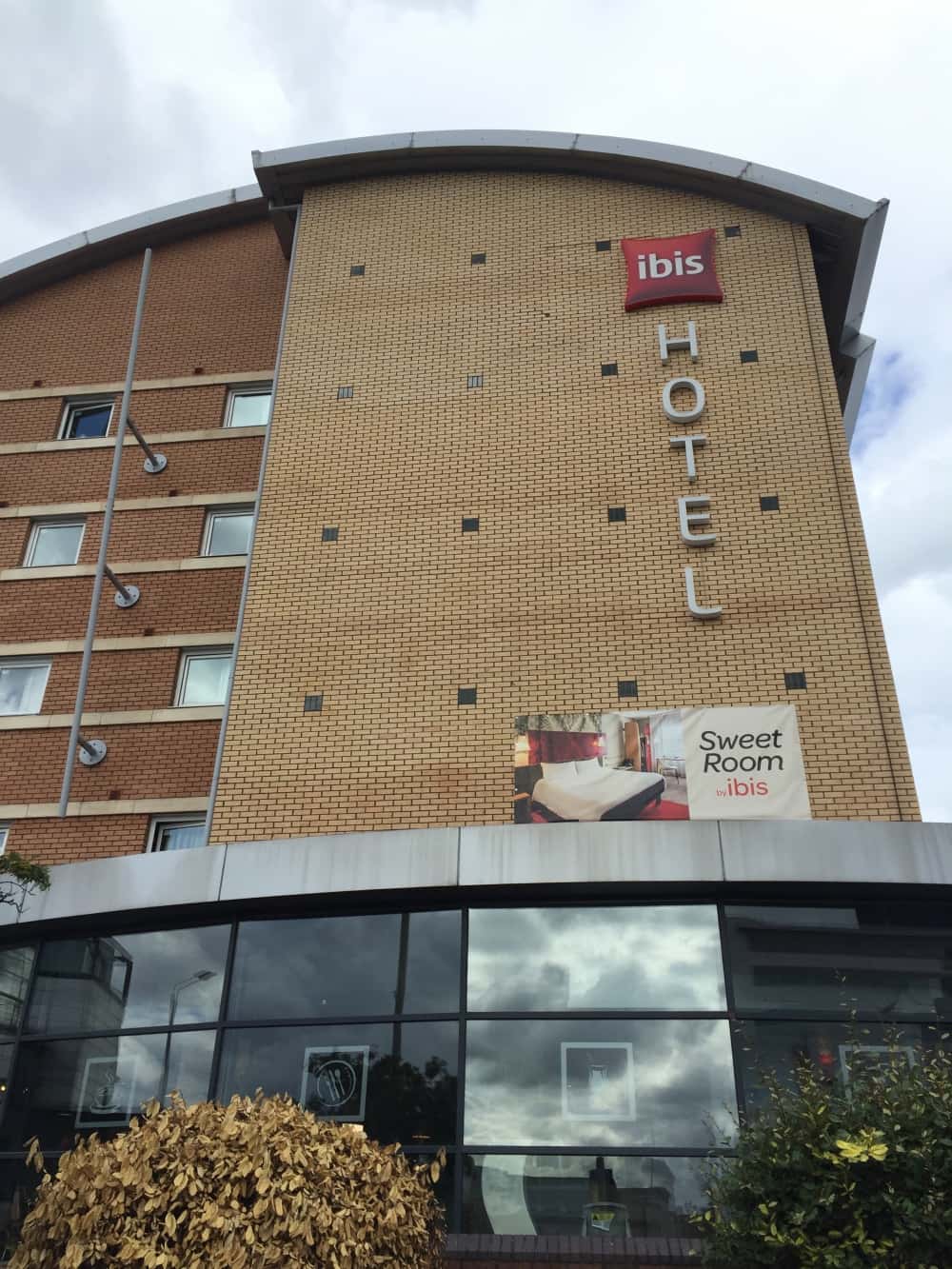 I spent some time trying to find the entrance which eventually I figured out was at the lower ground level. Navigating through some renovation works I pushed the button for the lift and eventually it popped open to reveal a guy with a freshly made pizza. A room service snack I assumed, it looked and smelt pretty good.
I jumped in and headed up to the reception and checked in easily.
Room
I was in Room 101 on the floor above. The keycard system unlocked the door and also worked the lights.
The room was slightly smaller than the one in Nottingham Ibis for the same price but had exactly the same layout, curved bathroom and SweetBed. The decor was slightly different at least which stopped me feeling like I experiencing deja vu.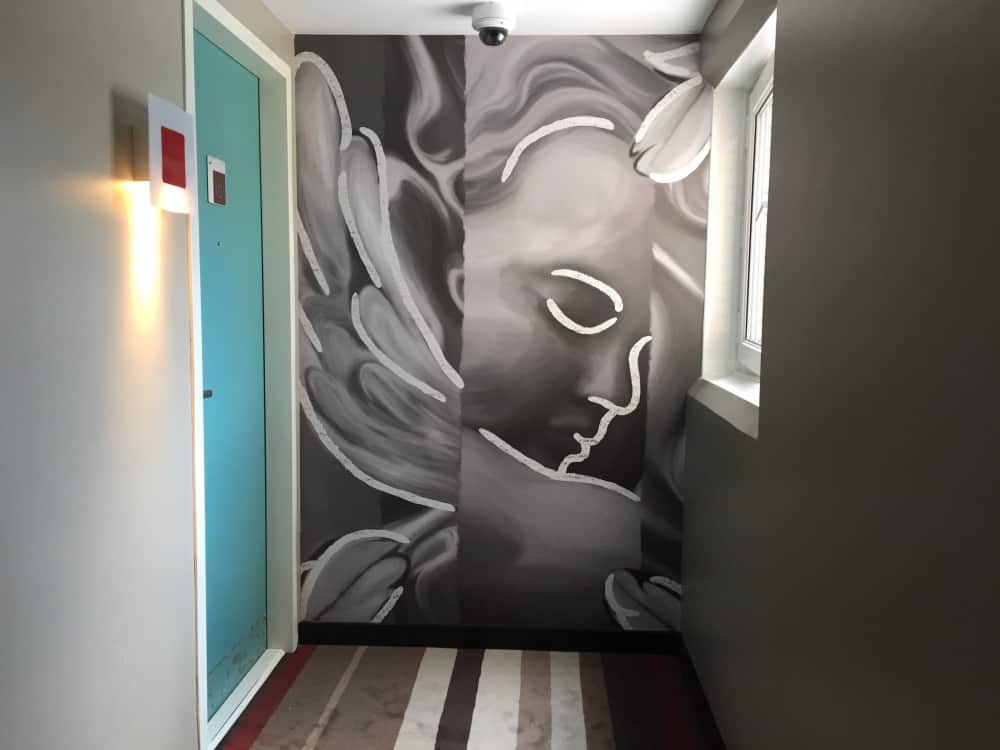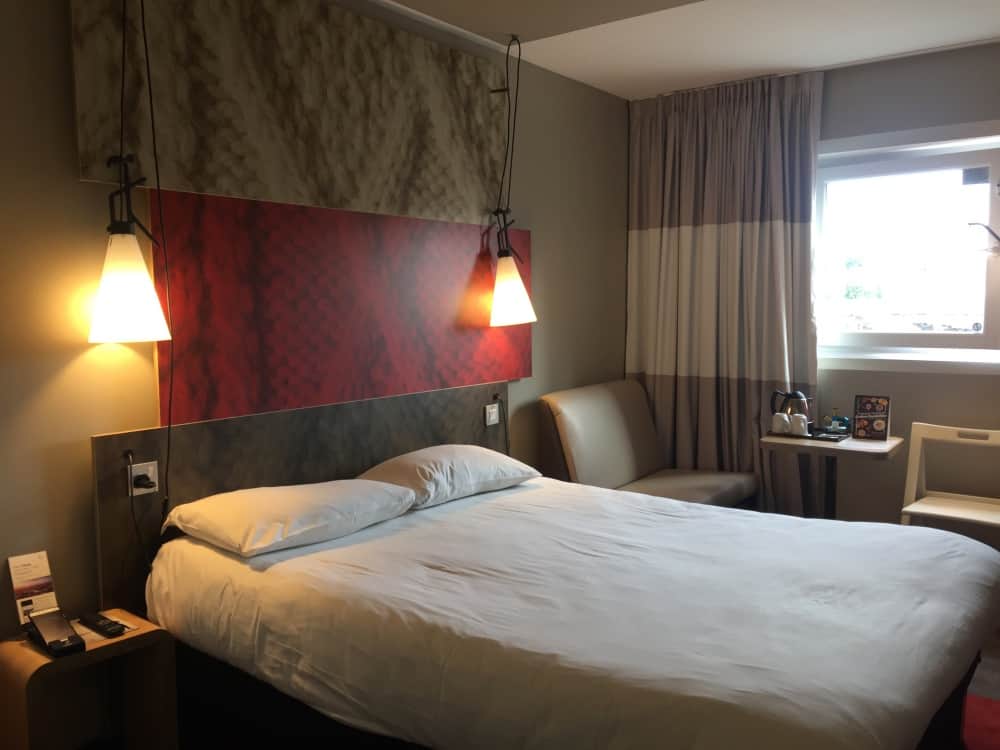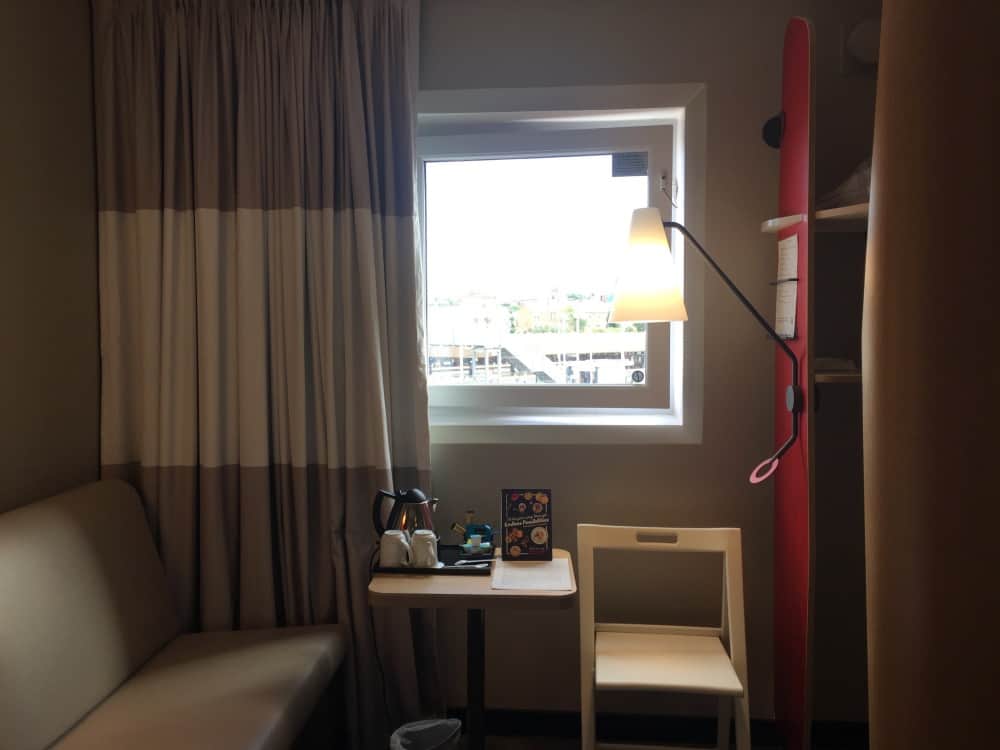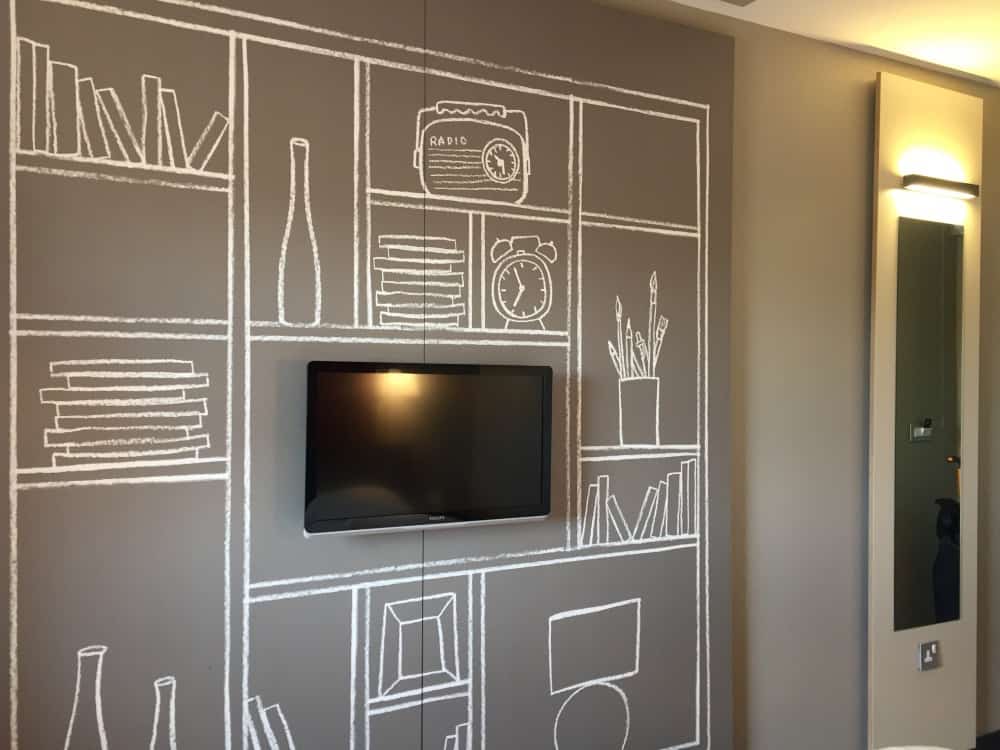 With this Ibis you also got an extra feature, a Handy which was a kind of iPhone free travel companion you could take out with you to explore the city.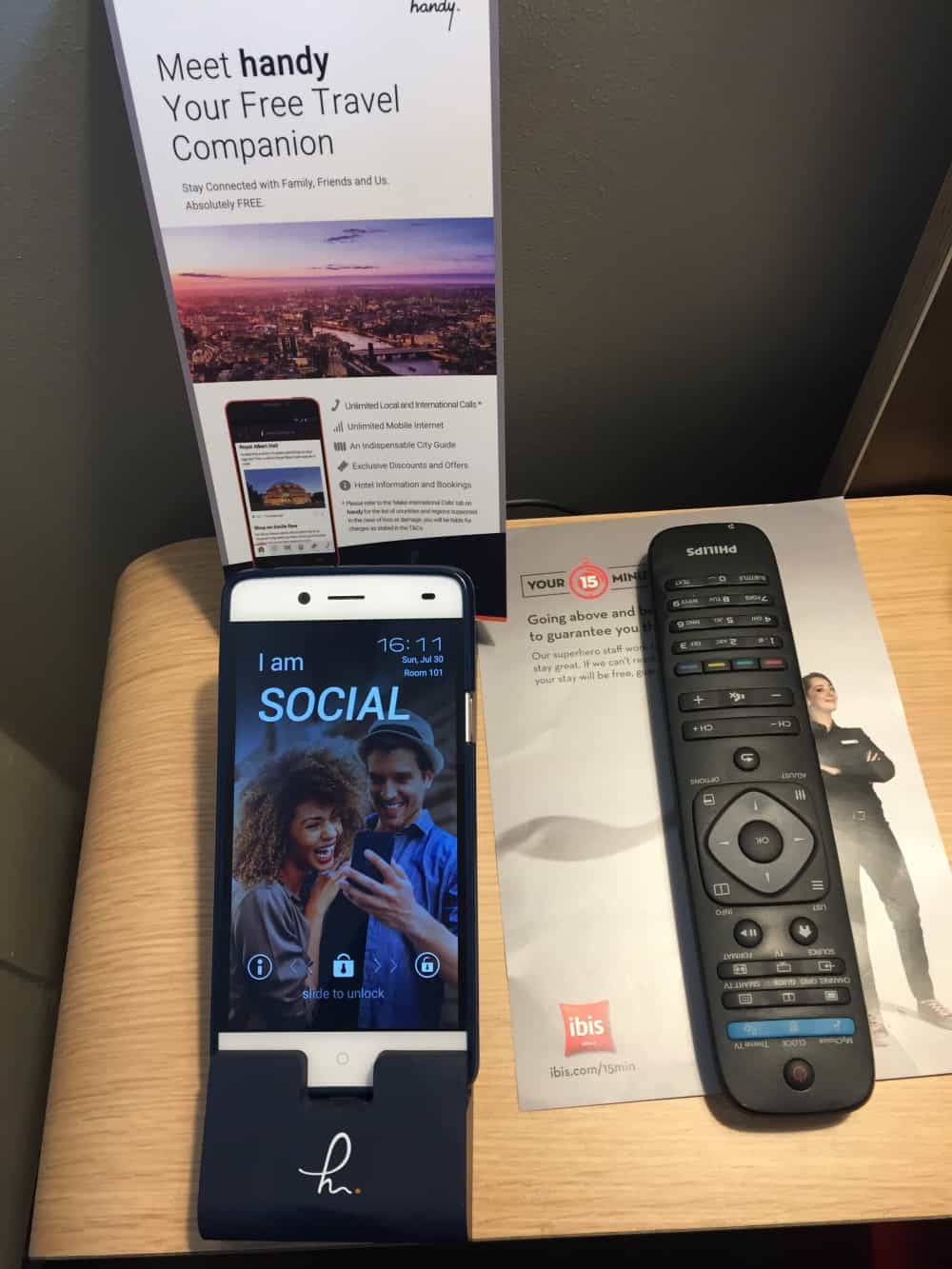 Surrounds
I head out to get some cash in the main centre and come across Buffet Mania which was difficult to pass up at £5 all you can eat plus dessert. It's directly across from Poundland so I'm getting the sense that Leicester is all about the cheap shopping and cheap eats.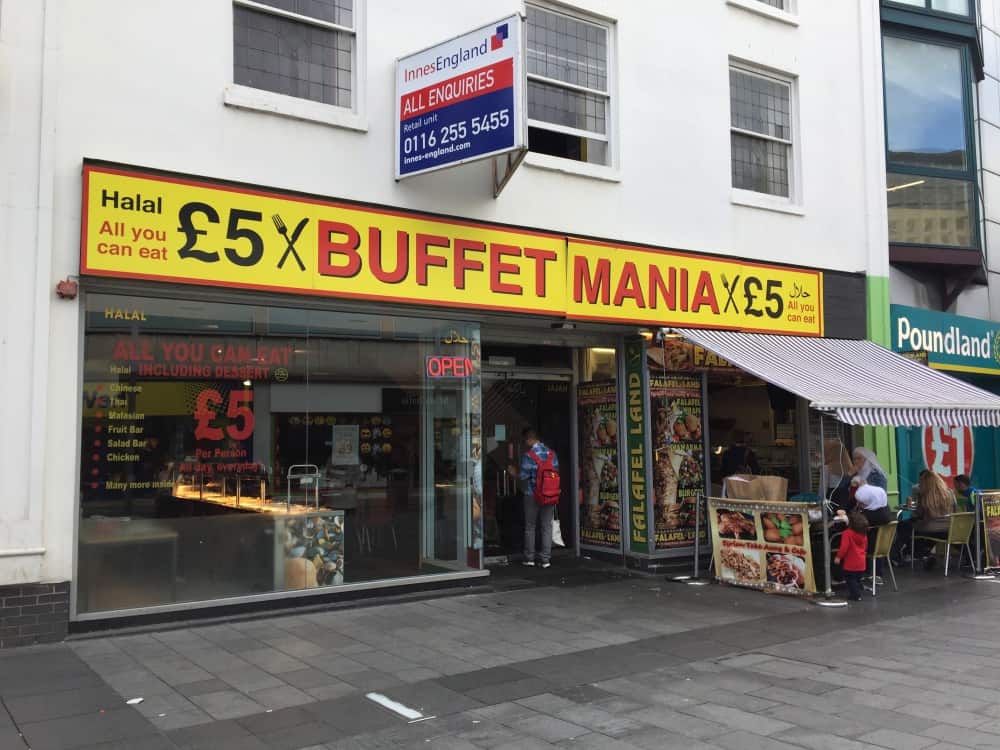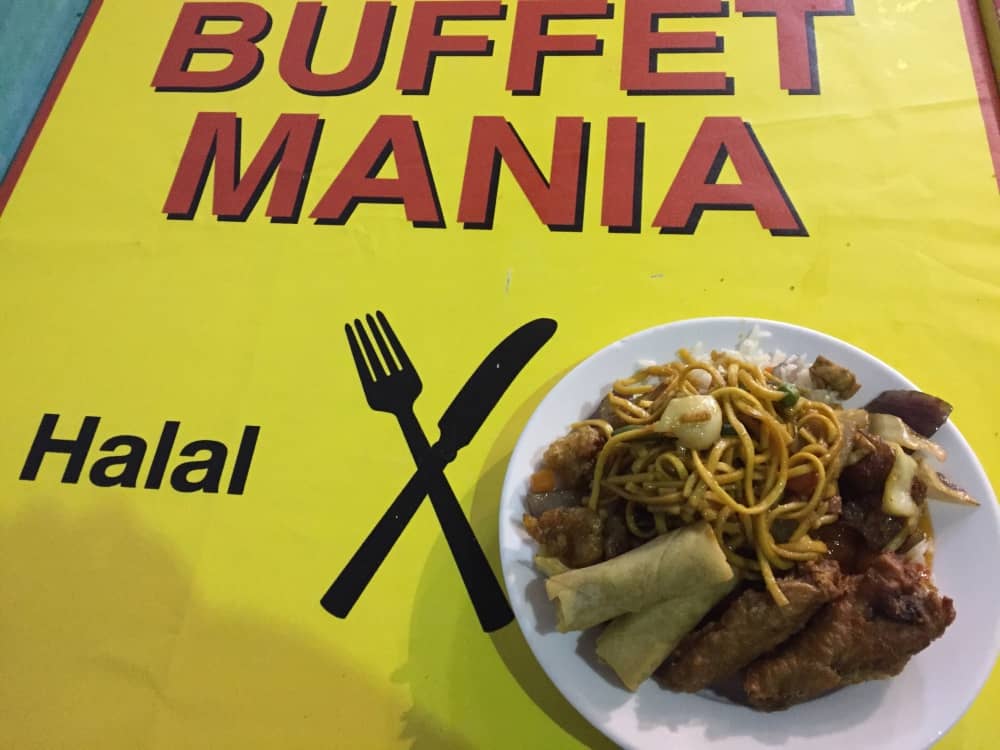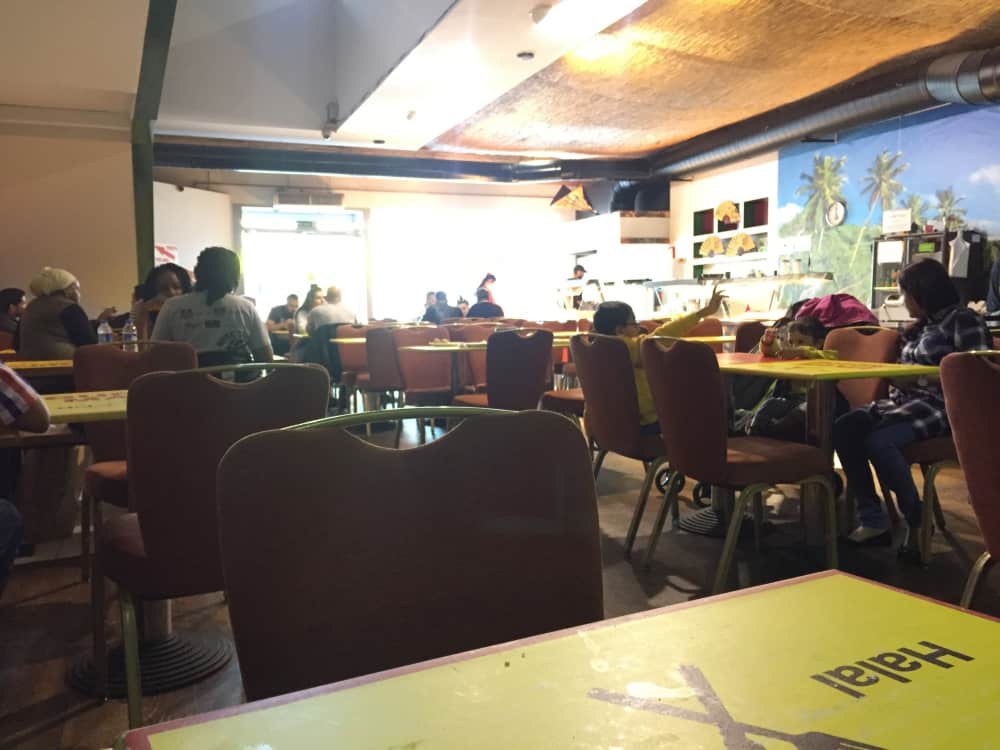 I eat my fill at Buffet Mania, making sure to fill up on a second helping and dessert which is deep fried dough balls drizzled in honey and also slices of melon.
On the way back to the hotel I stop off at Sainsbury's and grab some heat-and-eat porridge for breakfast. The girl behind the till is chatty saying that she's had enough of work and that it's only 6pm and her shift doesn't finish 'til 11pm.
After a good night's sleep in the SweetBed I take advantage of the shower with its complimentary toiletries, and the fast Wifi with some work.
I have a late checkout at 12pm so get interrupted once by housekeeping but not as much as Nottingham, there I had them knocking on my door at least three times.
When it's time to leave check-out is easy, the receptionist is on the phone so I just hand over my keycard and head downstairs in the lift to go to the train station to catch the 12:18 to Cheltenham Spa.
Pros and Cons
Pros

Location: close to train station and walking distance to centre
Room amenities are fine for the price
Very clean
Comfy bed
Good security
iPhone use for local eateries, pubs and attractions
Staff were efficient.

Cons

Bordered by busy roads but double glazed windows in the room.
The kickboard for the external door had come off which was a bit tatty.
Would I Go Back?
Sure, the Ibis layout is standardised which makes it a bit impersonal but the hotel is convenient for the train station and fine for a one night stay. I liked the SweetBed and the Handy though I had my own iPhone so I didn't use it.