Coming from Barcelona airport, I catch the R2 train to Leppig Gracia station. It's a bit of a hike to the Rodamon Hostel where I'm staying for two nights. The hostel is situated on first floor of a 19th century building with character details. The front door opens on first push, there's no need to ring a bell (after hours might be different).
The old lift is still in operation and a woman who looks after the lobby, has a little office. After enquiring if I'm after the hostel, she hustles me and my luggage into the lift and presses the button to the first floor.
On arrival the hostel door is open and everything immediately looks new and inviting. It seriously looks like it's just been renovated. There's a spacious lounge seating area and also an outside terrace with sunloungers, chairs and tables and an outside laundry.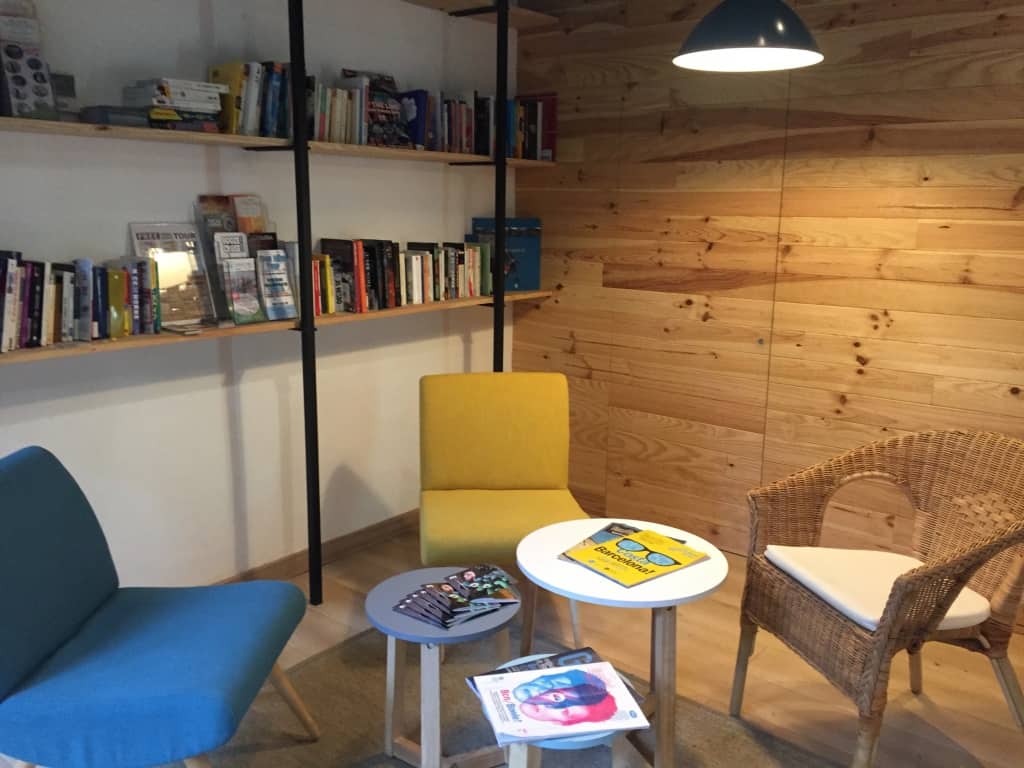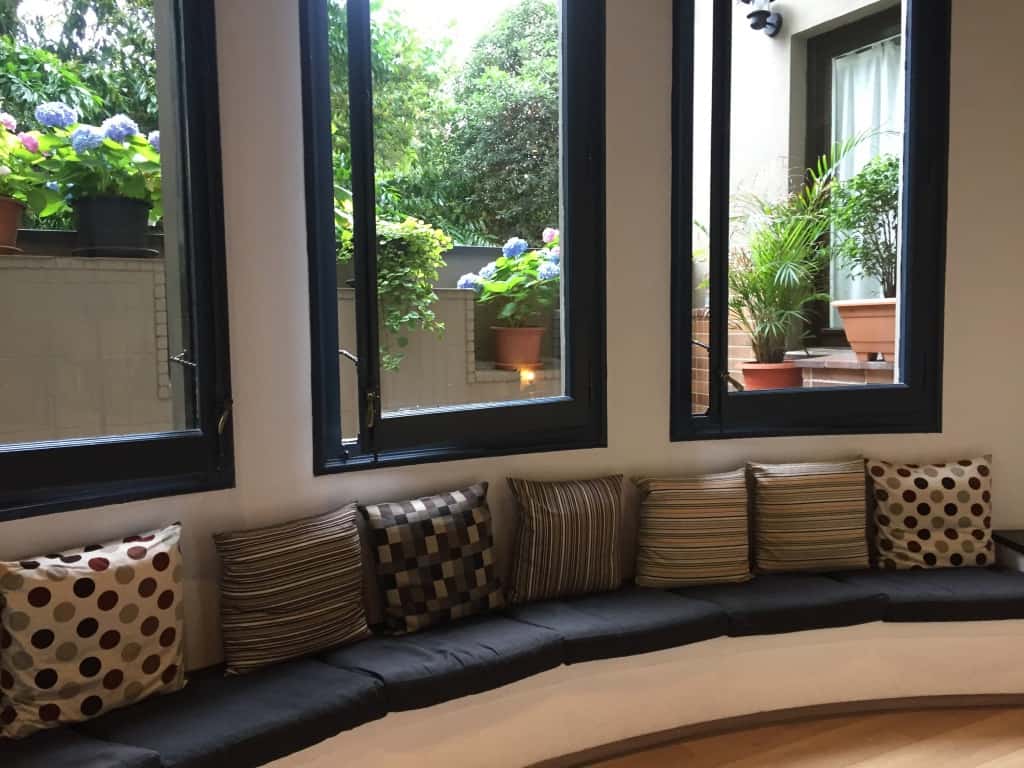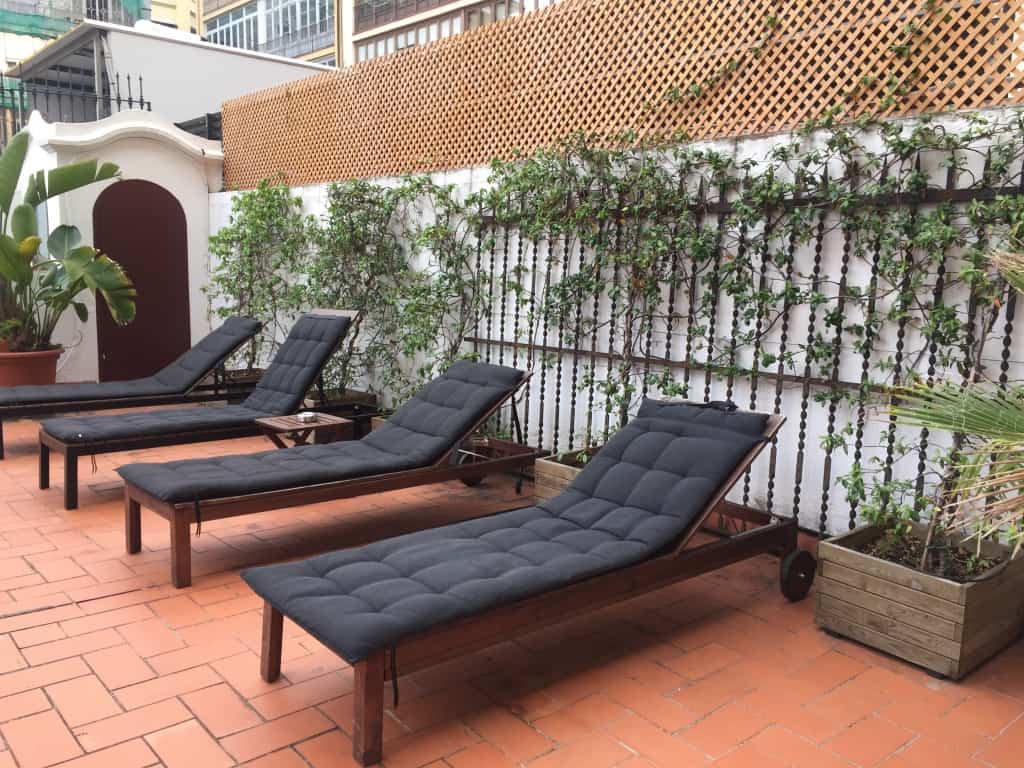 Check in is easy and I get shown around personally and told 'what is what' which is a nice service. I'm in hostel room 8, accessed by a key card. There are 8 beds in the female dorm and I'm in bed 6 on the bottom bunk.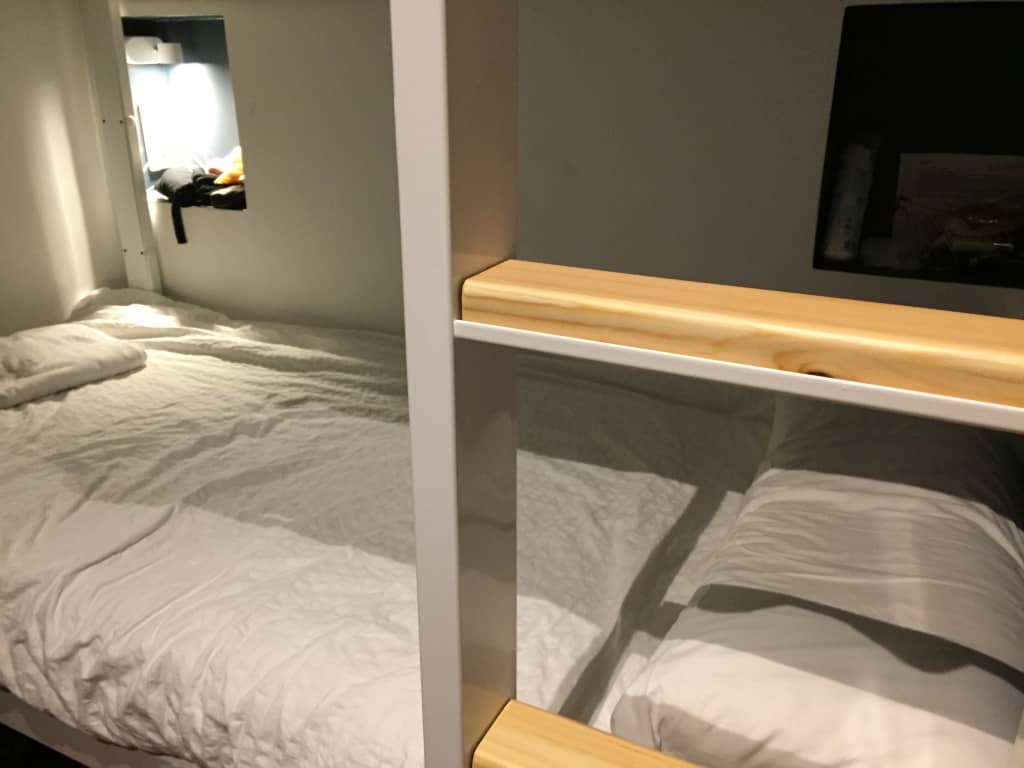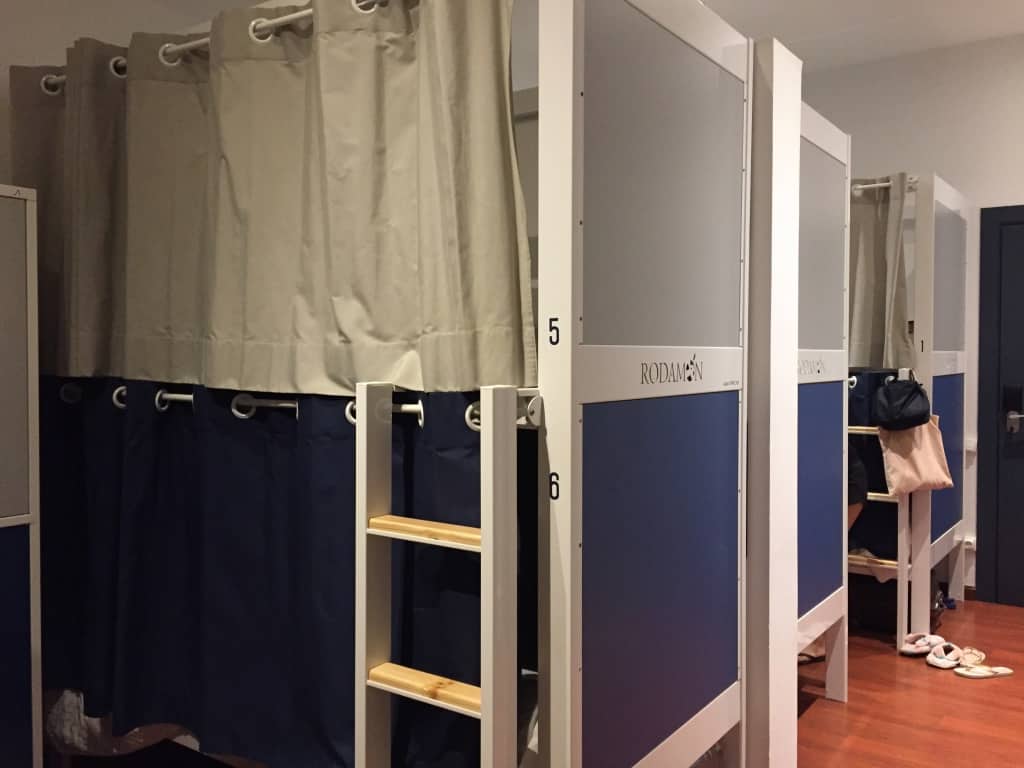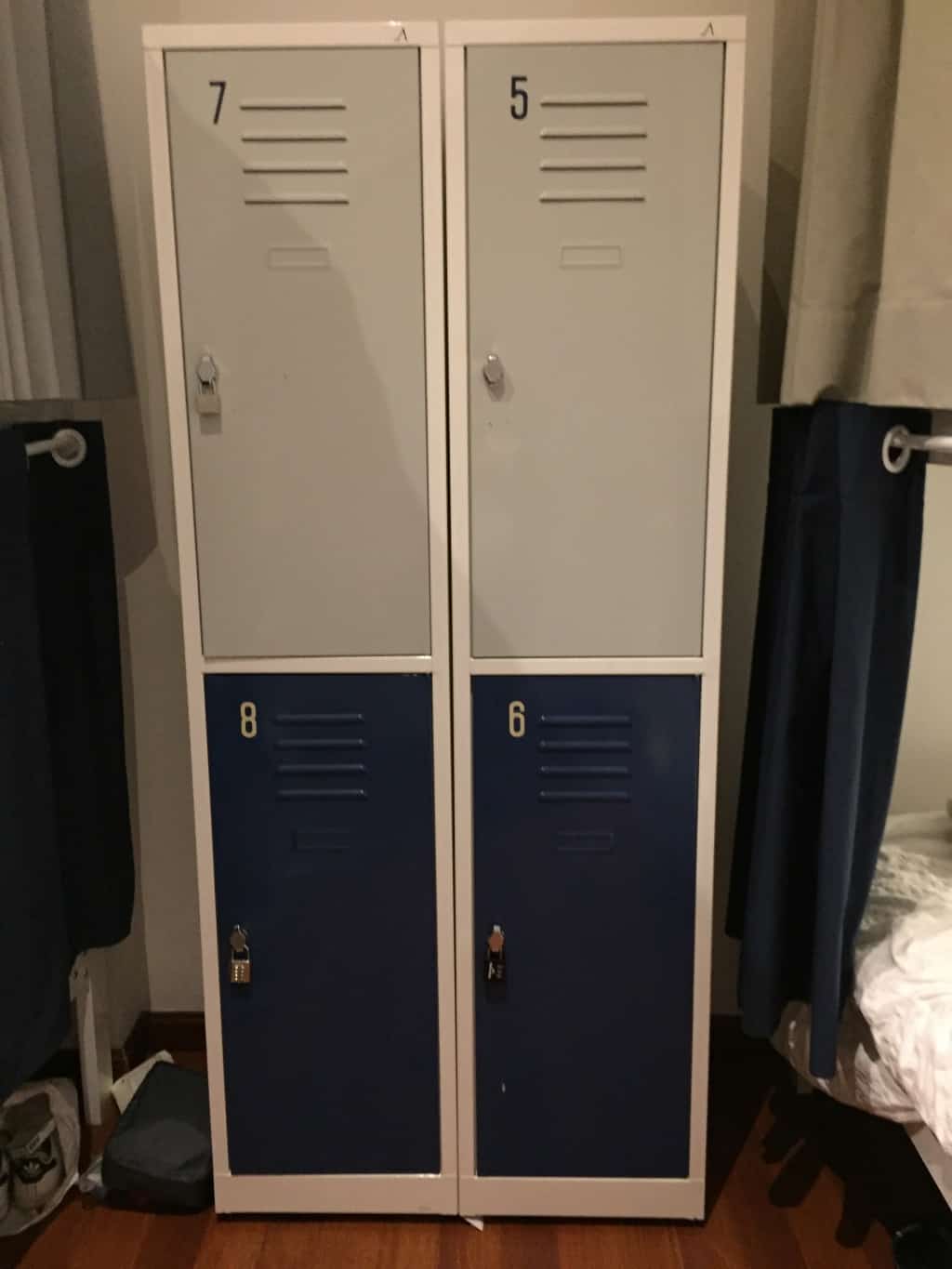 I've booked a room with an ensuite bathroom which saves having to go into the hallway.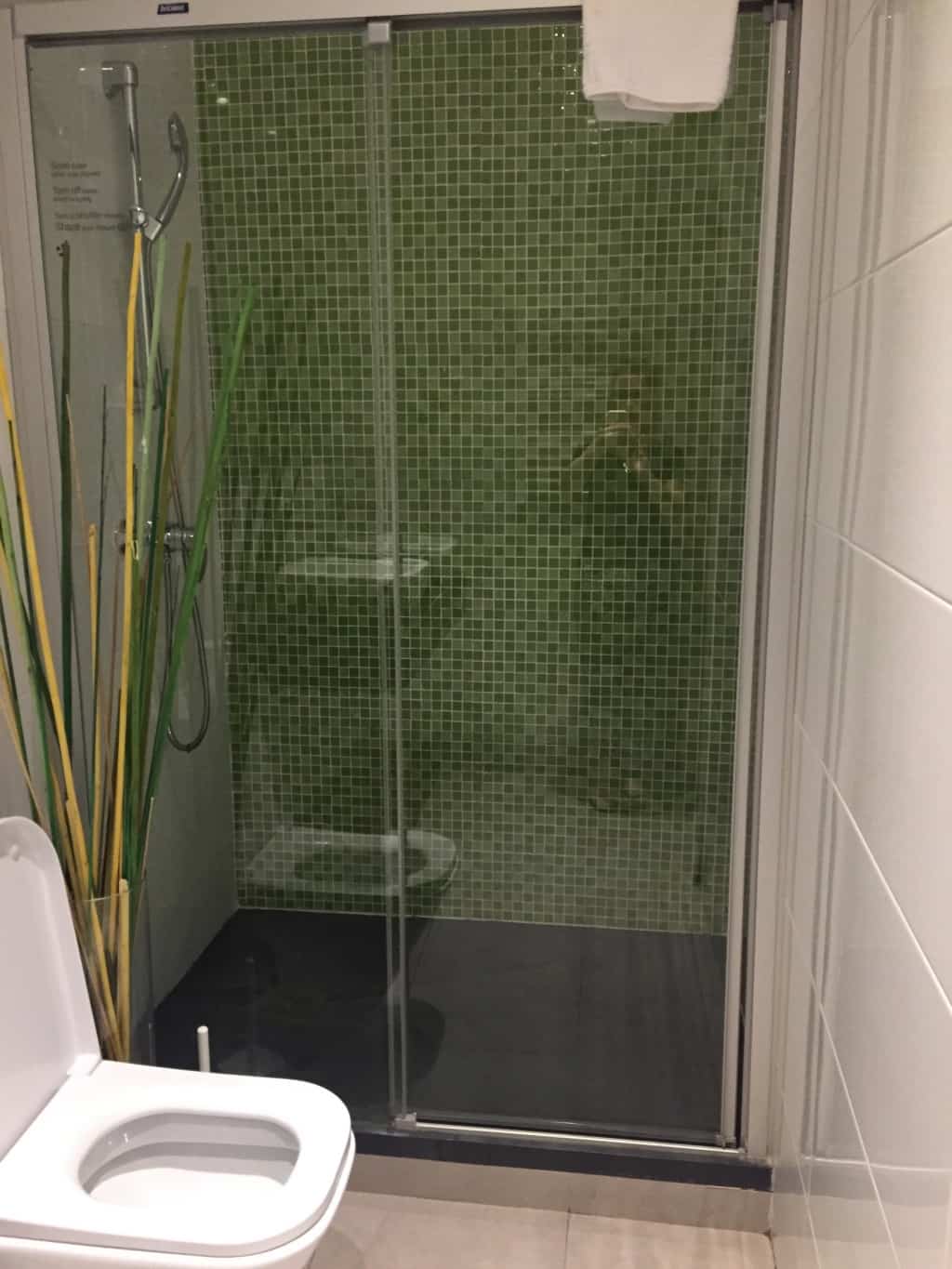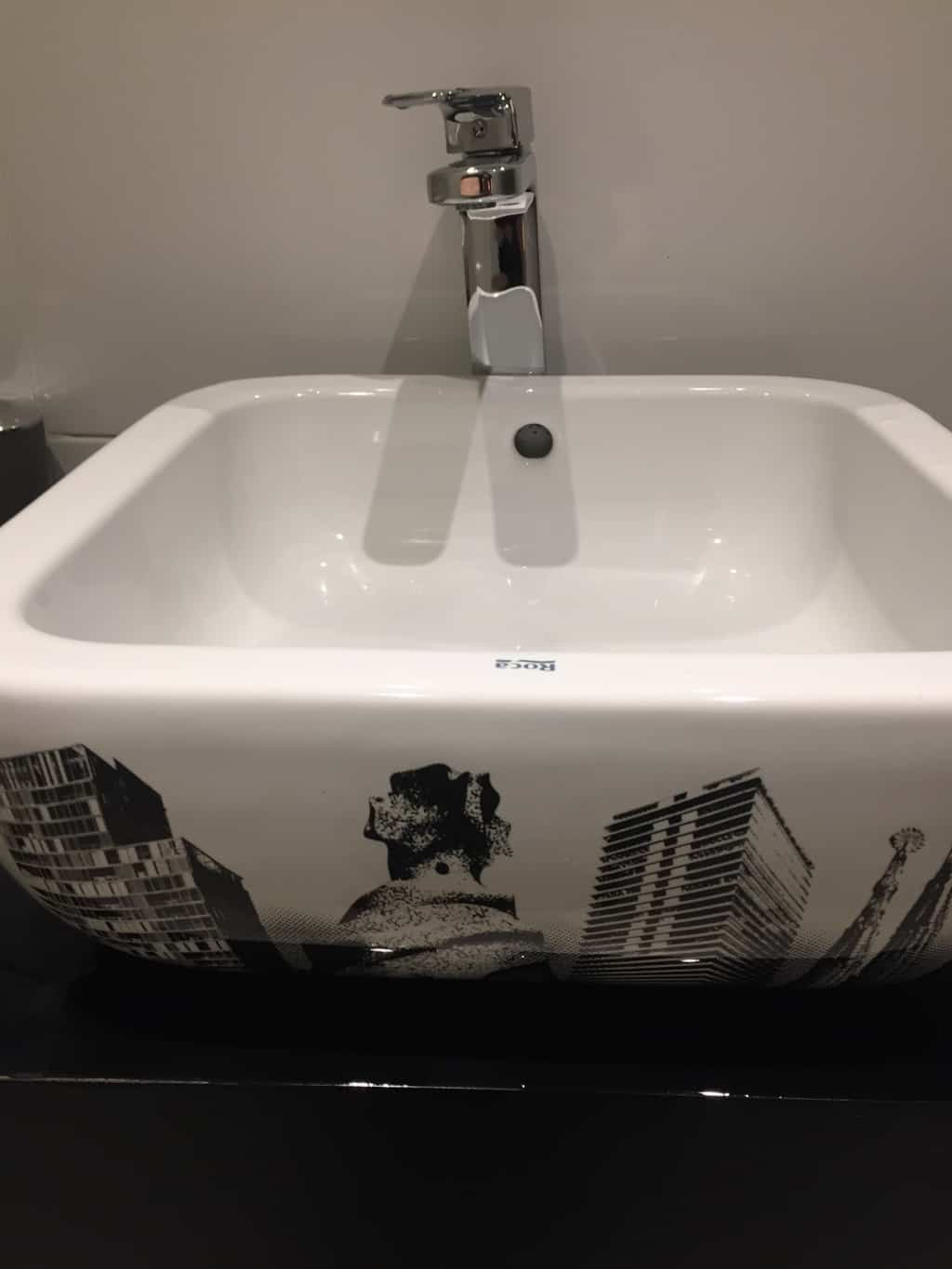 My fellow roommates are from Asia so there's not much conversation because we don't speak each other's language, but everyone is friendly enough. I head out for dinner to a local cafe and, since I have a craving for noodles, try the 'wok' which is the Spanish version of wok noodles, which incorporates bacon, eggplant and a liberal sprinkling of sesame seeds.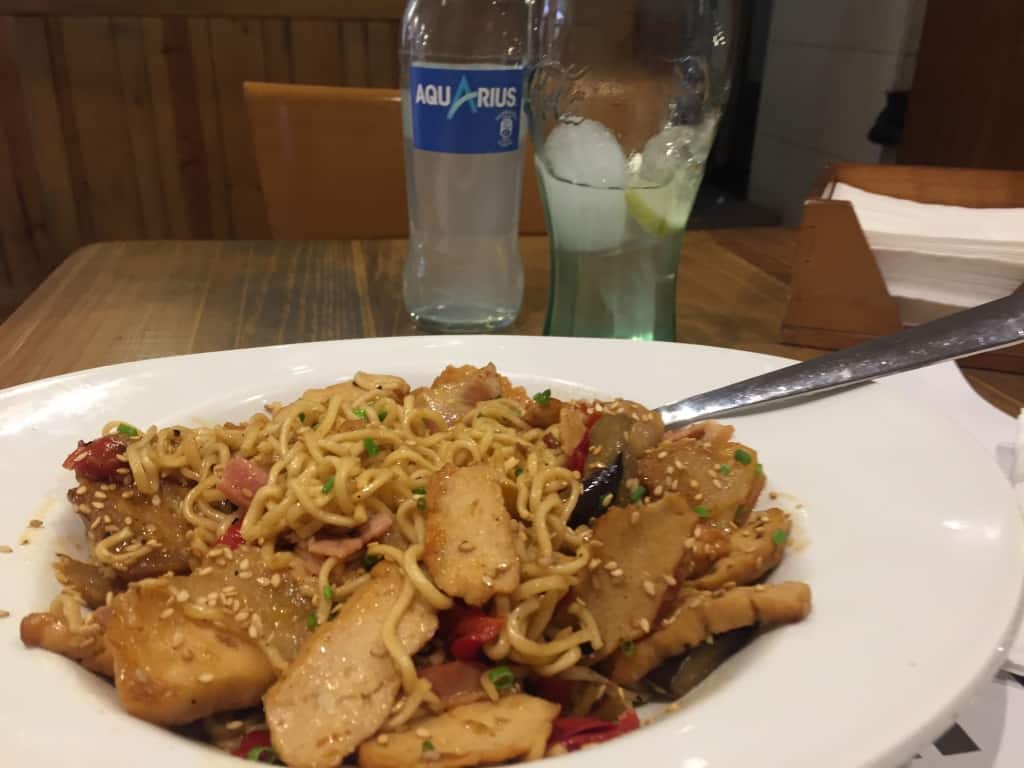 I know I need to order the food that countries do well but I'm not a big fan of paella and tapas don't seem to you value for money because you have to order a lot of them to have a decent meal.
Afterwards I go for a walk down to Placa Catayuna the main Piazza that separates the old and new towns. It's a long walk but interesting with lots of shops, people and sights to take in. The square itself is circular and filled with pigeons and people selling seed to feed them. I'm not too keen to get among them since pigeons aren't the cleanest of creatures and tend to carry diseases. So I bypass and walk back to hostel.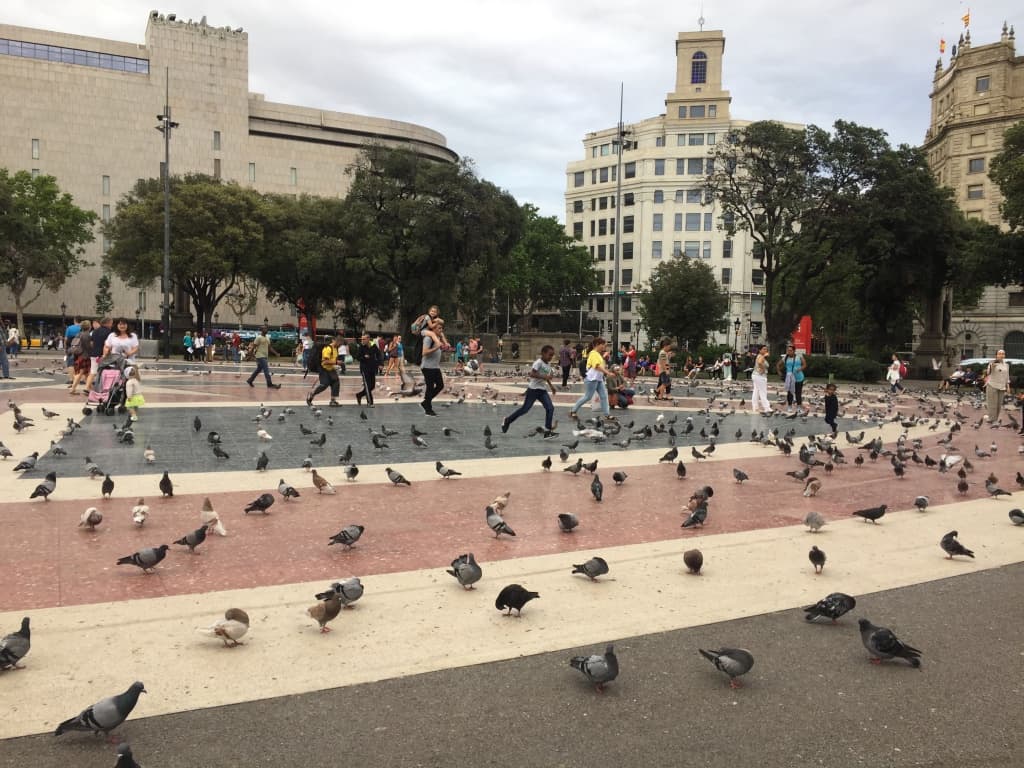 On the way I spy a shop selling 'happy pills'. On closer inspection its a pick-a-mix shop with jars and jars of lollies.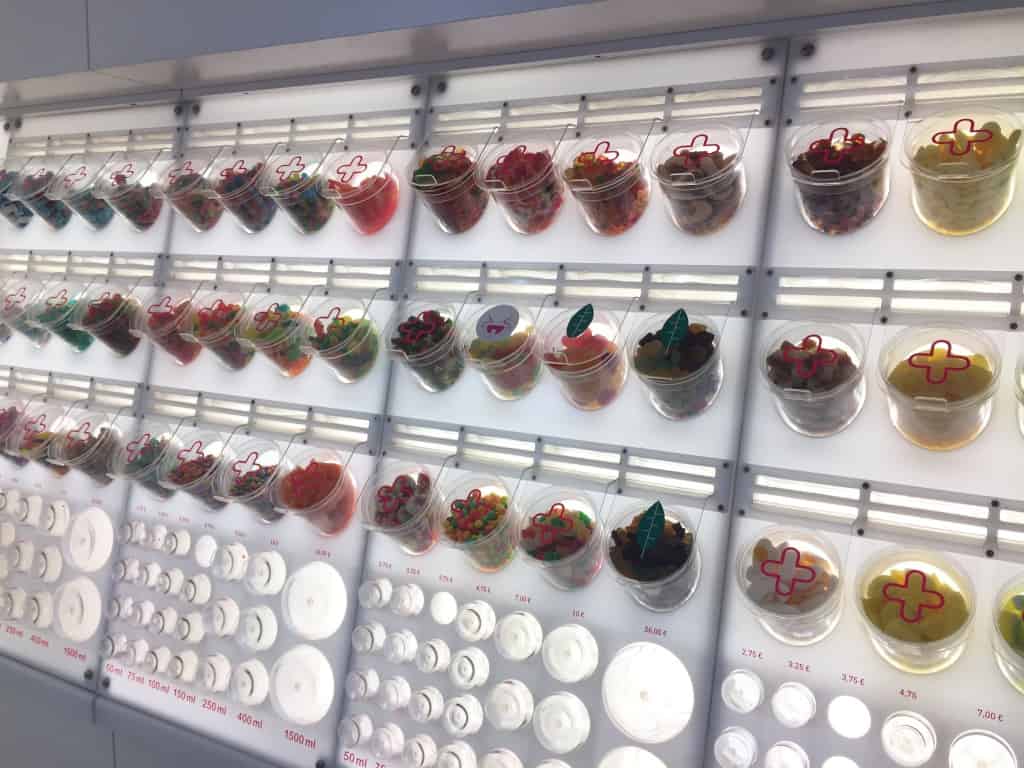 On return to the hostel I'm knackered so head to bed quite early. It's good having an ensuite but the girls have been using it and it's pretty much solidly doused in water from their ablutions.
Next morning breakfast looks good so I pay €4.50 for the next two mornings' meals. Unlike Wombats hostel in Vienna it's less of a feeding frenzy as the hostel is smaller. There's cereals, breads, fruit, yoghurt, meat, cheese, coffee/tea, and plenty of room at the tables to eat it.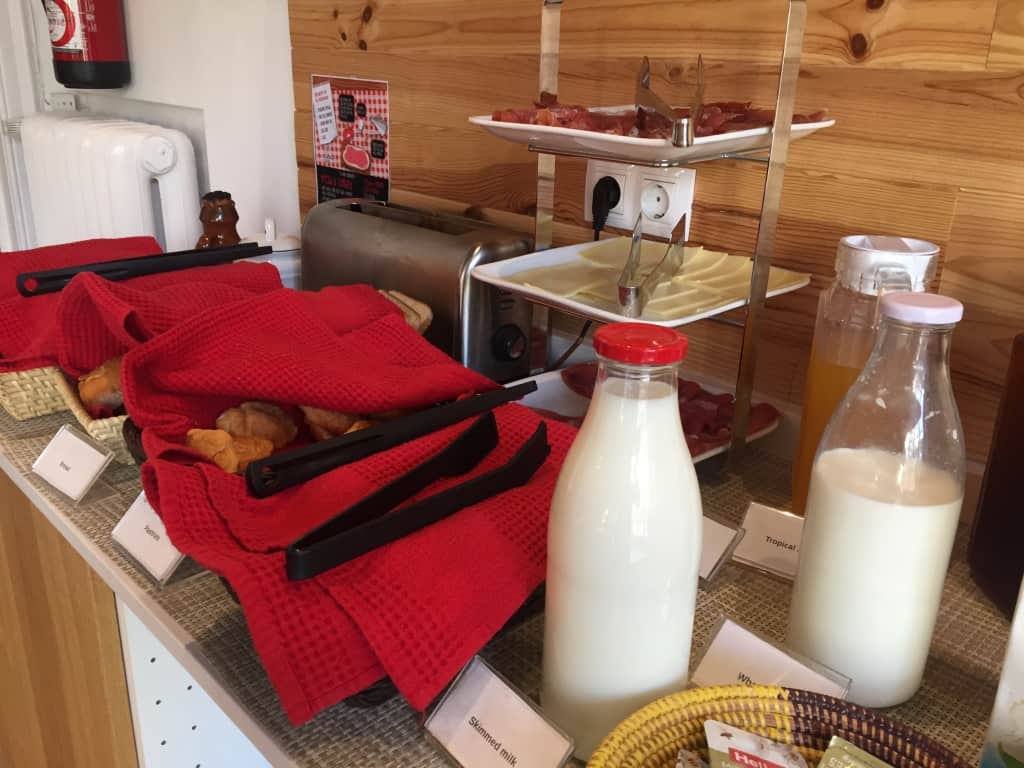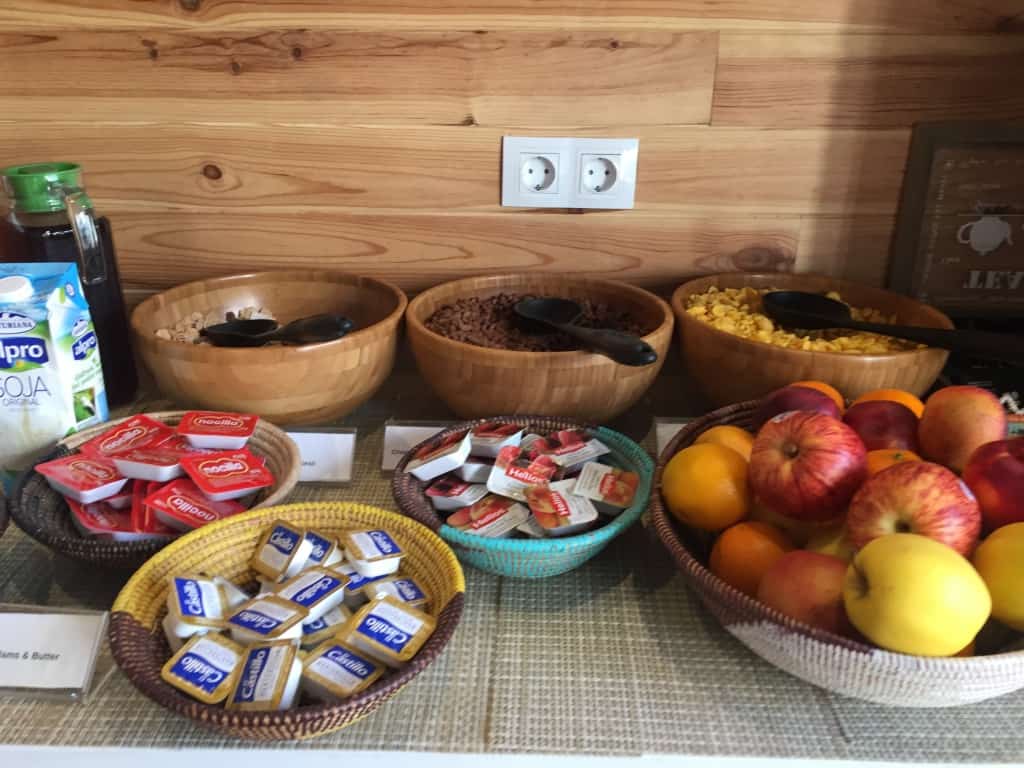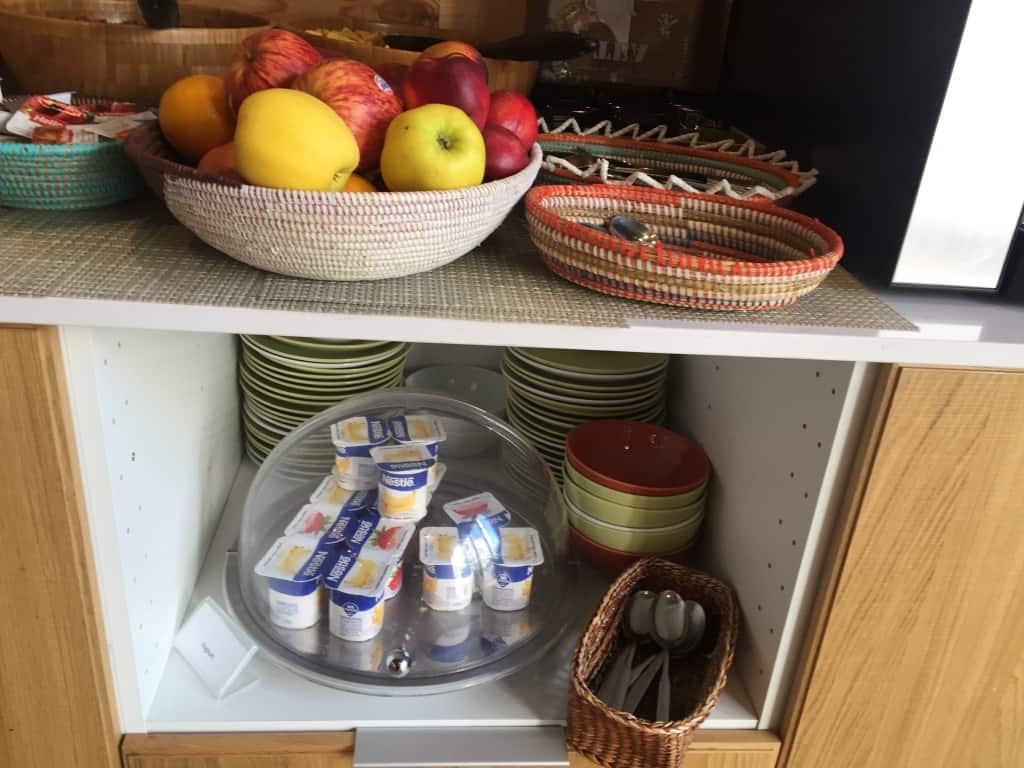 Free walking tour
I decide to go on the free walking tour of the Gothic quarter which I've been told meets at 11 am but the pick up from the hotel is 10.10 which is a detail I must've missed. So I head back down to Placa Catauyna to meet them.
This time I catch the metro but get confused which line I'm meant to be on. Eventually I find the right one and make it to the square in time. It's a large group which is divided up into 1 Spanish and 4 English tours. Our guide is Luke who is South African and been living in Barcelona for 5 years.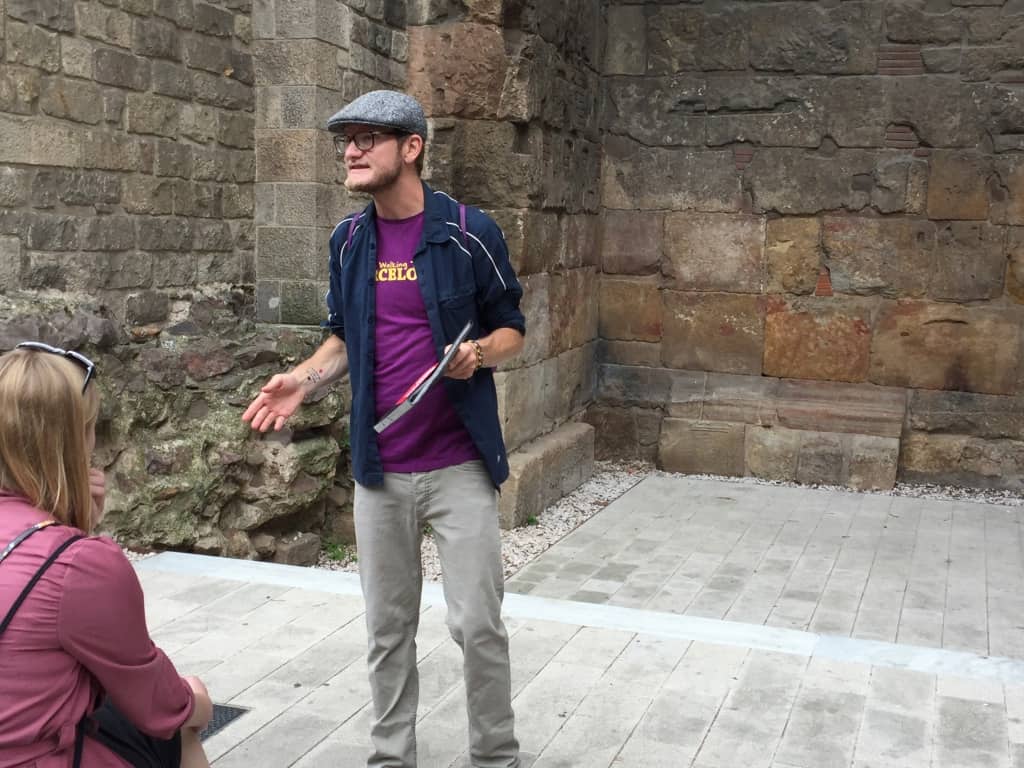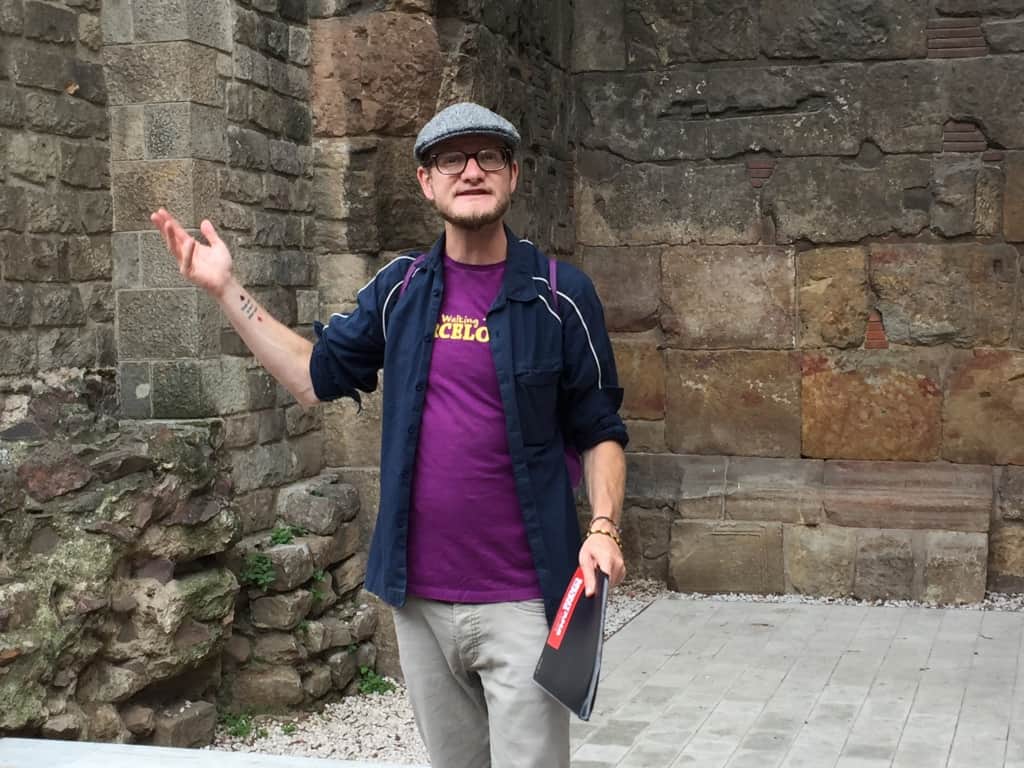 He's enthusiastic and knowledgeable about the city and its history which stretches back to Roman times. I tend to switch off when people start relaying historical dates and facts but he makes it interactive and interesting enough to keep everyone's attention, highlighting historical figures, telling anecdotes, asking us questions and giving teasers like "in 1936 something momentous happened but I won't tell you now" etc.
He also makes us takes photos of certain street names so we'll remember them, such as Carrer de Petritxol, which he tells us has the oldest coffee shops in Barcelona. Respectful of people trying to go about their daily lives, Luke tells us to keep away from shop entrances and to the right side of the streets.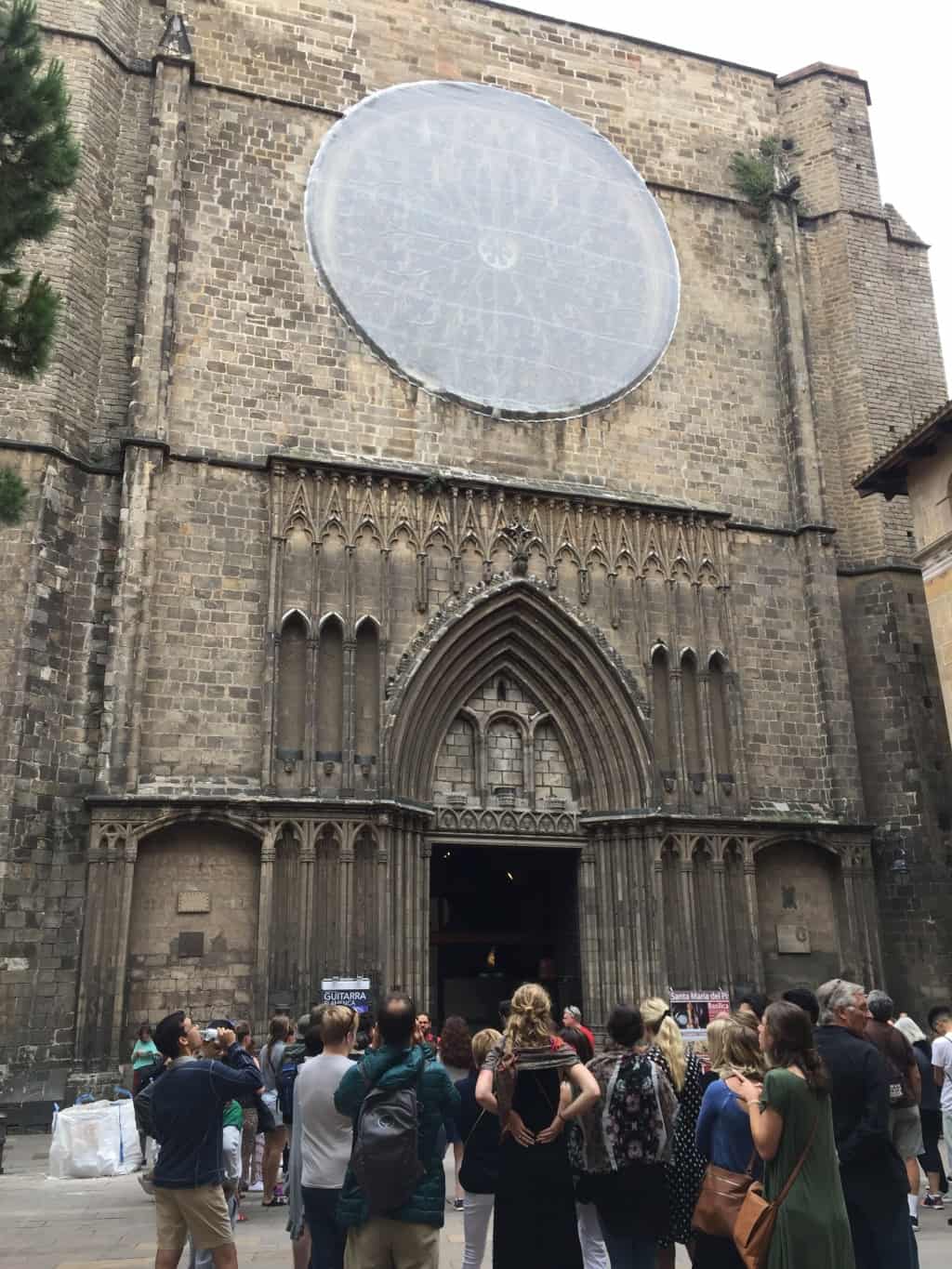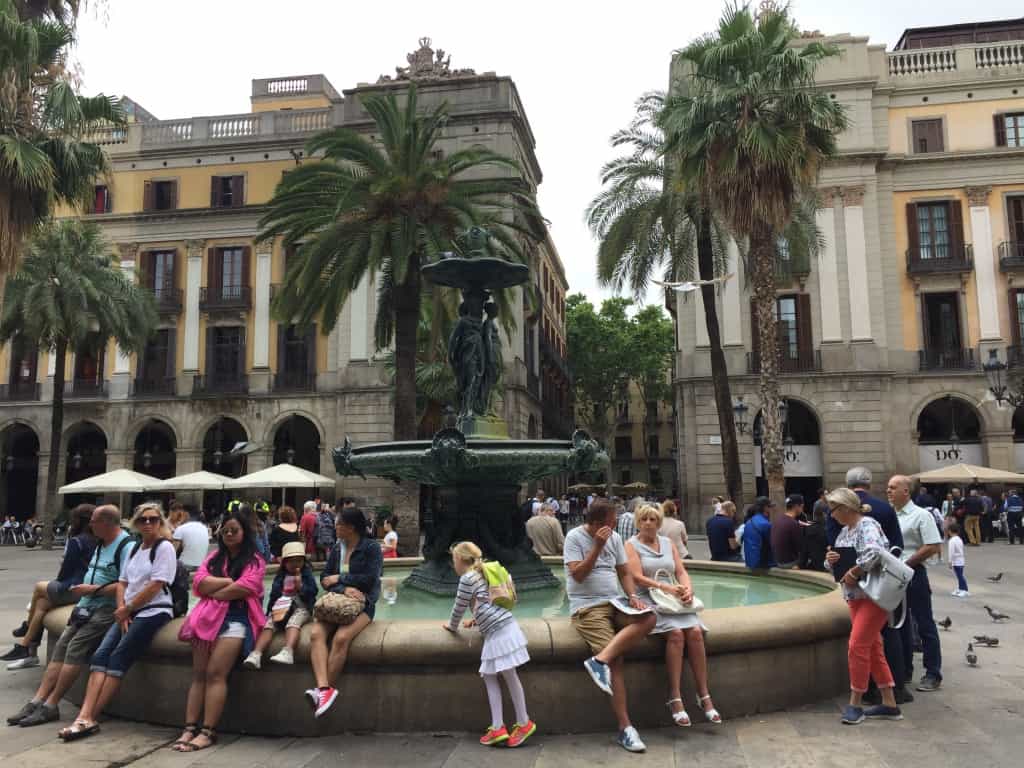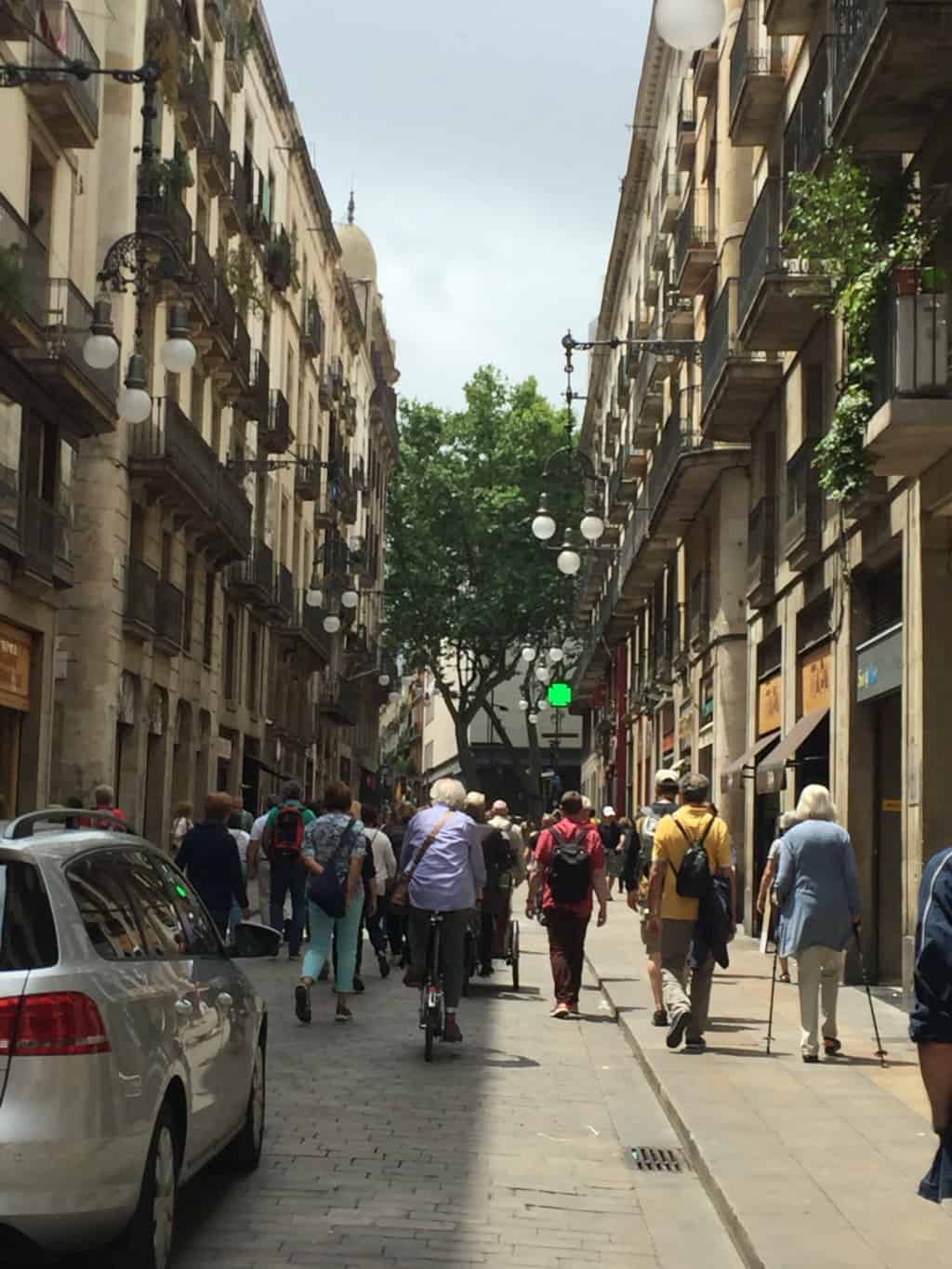 It's a tightly run tour but he says we have enough time to go into the cathedral for 5 mins 'German minutes not Spanish minutes' as it's cold enough and mostly everyone is wearing long sleeves and trousers. But the exit is not thru the same door so it's a matter of coming out a side entrance and finding the way back to the front. I tell him people might be lost and he goes off to round up the group.
After everyone gets back it's more like 15 mins than 5. We have a 10 minute break in a designated coffee shop which also sells beer (you can carry around outside if it's in a plastic cup). I try the chocolate donut, delish!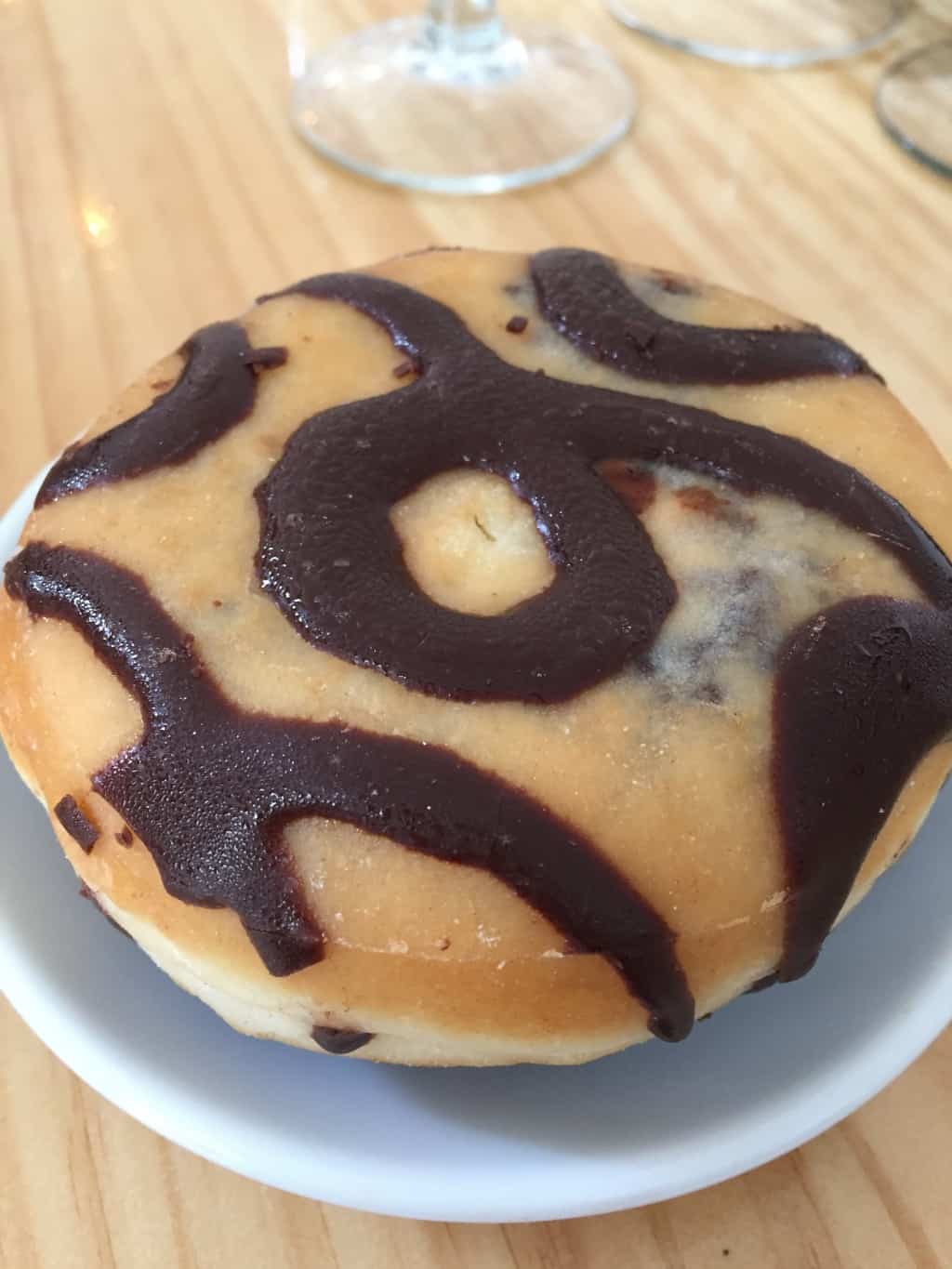 And chat to a Finnish guy who's in Barcelona for a few days before going to a wedding in Girona. He says he was thinking he probably wouldn't go to the Sagrada Familia as it seems a bit busy. But Luke has said it's the number 1 must do thing in Barcelona so he thinks he might have to do it now.
The tour concludes in Piazza Reina which is ringed with palm trees. After paying a tip of €5 I head to the market the guide has mentioned which is packed with people having lunch, there's all kinds of stalls. I grab a beef pastry and a plastic cup of strawberries and head up to Placa Cataluyna to catch the metro back to the hostel.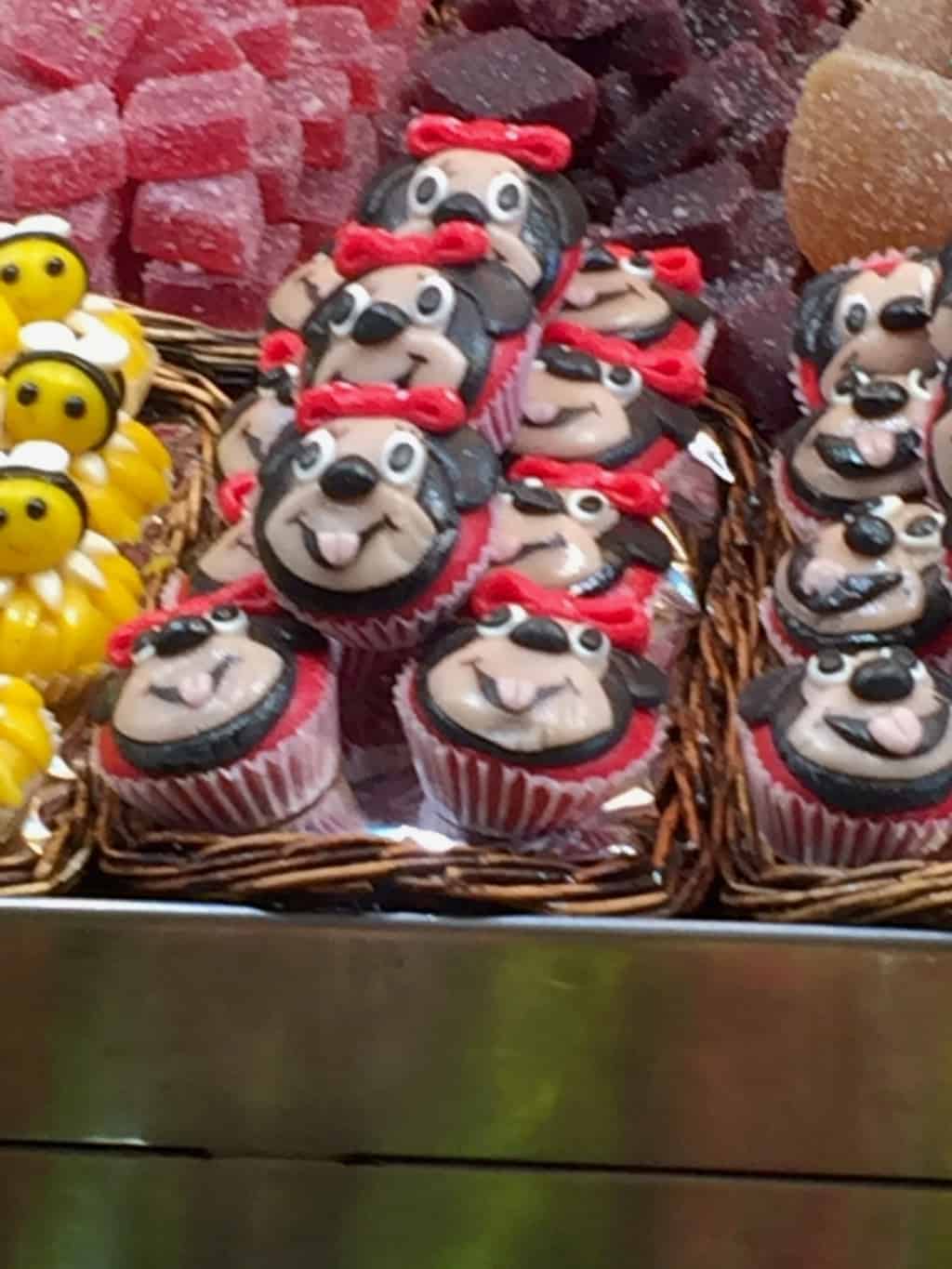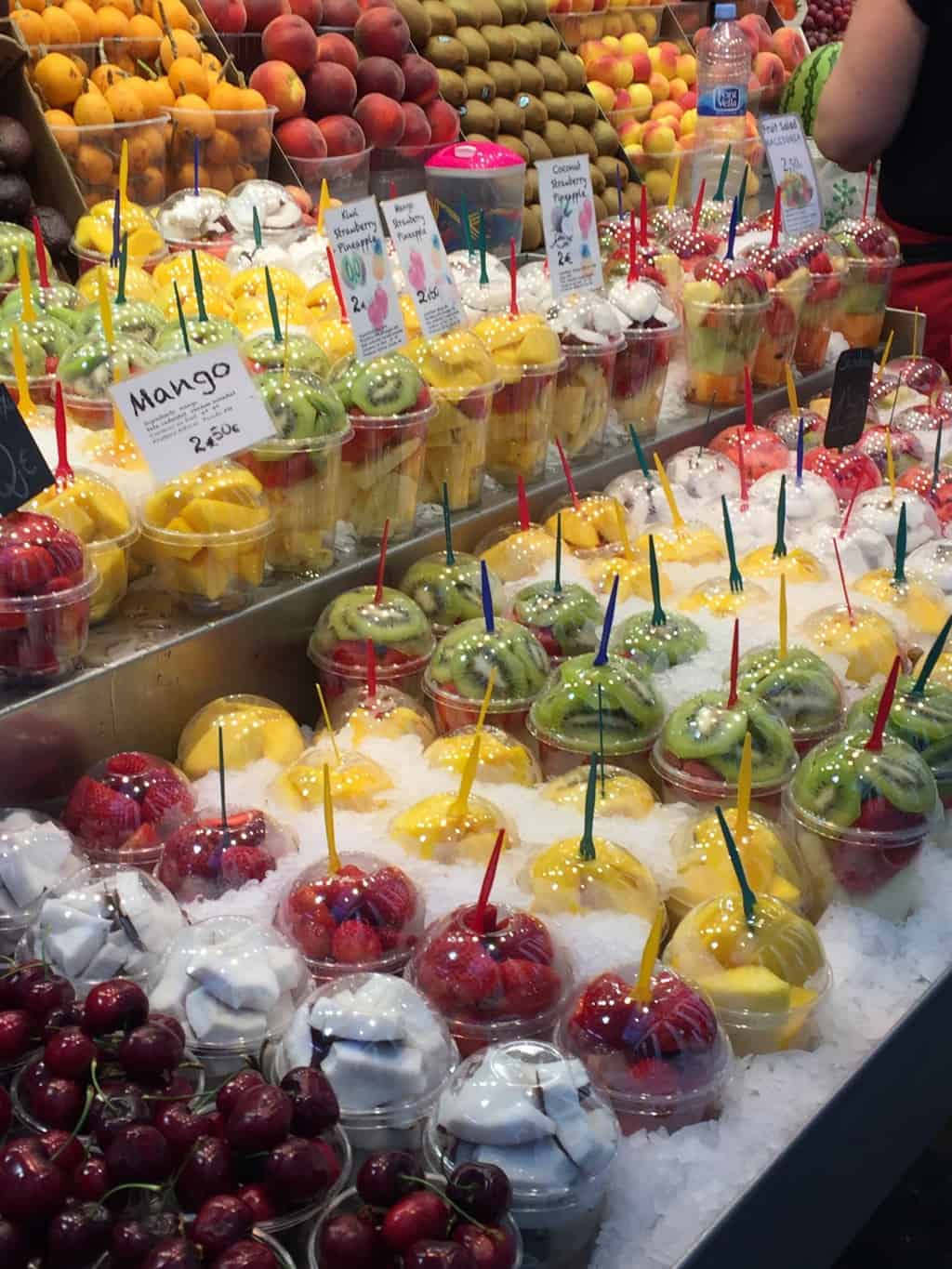 The rest of the afternoon passes uneventfully until the drills start up on the ceiling from people renovating the floor above. It's intermittent but loud enough to be headache inducing. I enquire at reception how long it will go on and she said they have an arrangement that it will stop around 6pm, apparently it's been going on for a month. I go out for dinner and it's stopped when I get back.
The next morning I'm packing to check out and a waterfall of water comes rushing down the wall onto my bunk. I let out a yell but no one else in the room comes to investigate. The girl above who's gone out has left the top off her 1 litre bottle of water and it's tipped over drenching everything.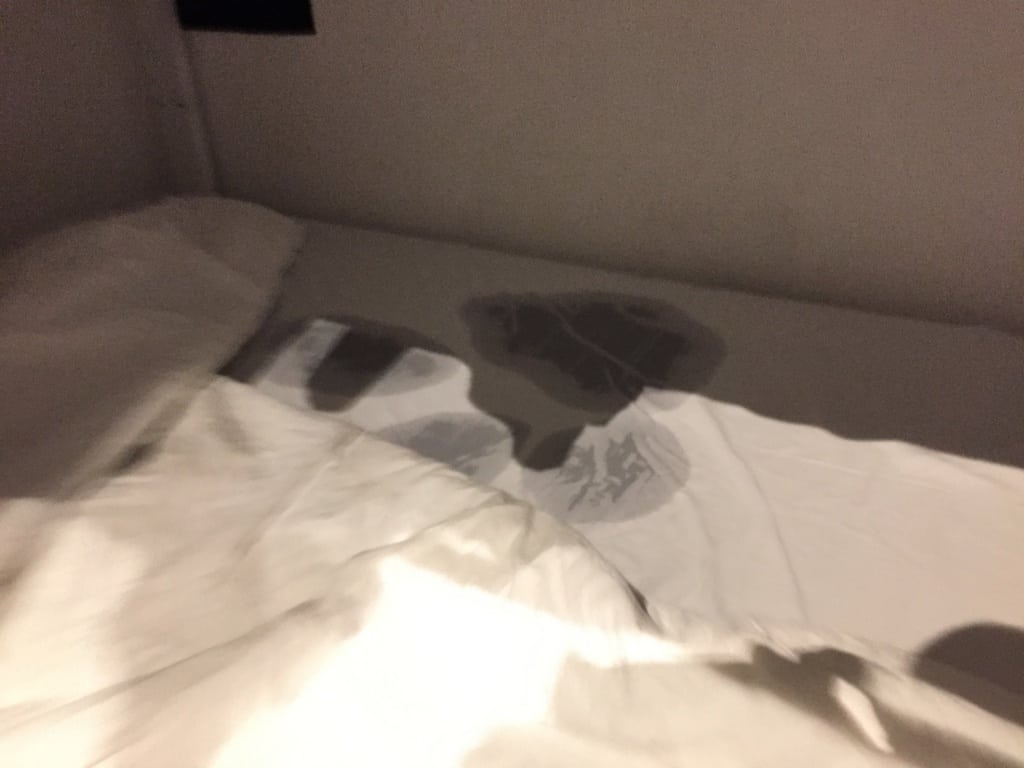 I finish packing and tell the guy at reception who doesn't look too bothered "Two beds wet? I'll tell the staff". I check out soon after and head to the metro to my next hotel, feeling glad I don't have to deal with wet bunks and bedding.