Arcadia Hotel is just a 10 minute walk from my previous accommodation, City Rooms, and easy enough to locate from the impressive, window-set, red brick arch which begs immediate photos. After getting snap happy, the hotel entrance is somewhat more difficult to find, but after wandering around for a bit I discover it in the right arm of the arch.
I'm a couple of hours early but my room is ready and the check-in process goes smoothly. I'm on the 3rd floor so I use the lift provided. It's tiny, only taking three people at a time, but feels safe enough.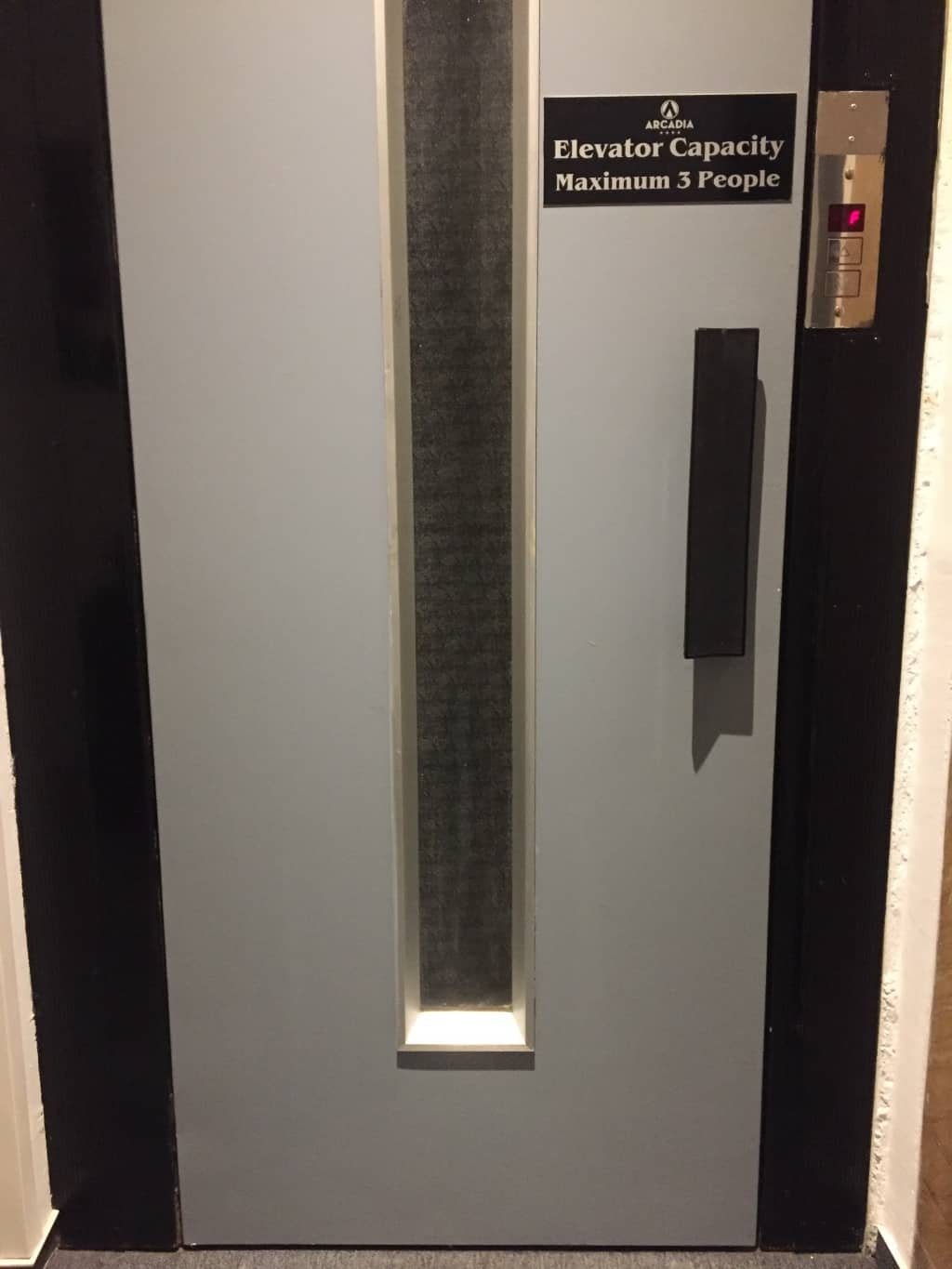 Room
My room is pleasant and huge with french doors that open onto small balcony that has a view right next to the arch. The colour scheme is a soft blue and grey with black lacquered fittings. The bathroom is also generous with black shiny marble floors and a bathtub. The bathroom window looks out onto nearby apartment buildings so net curtains and a drape are thoughtfully provided. The bed is firm but I get an alright night's sleep and there's enough complimentary toiletries in the bathroom to keep me happy.
Food & Surrounds
There are plenty of eateries in the vicinity and on arrival I partake of a pastry proscuitto item from a corner bakery before exploring Király utca which is known for its interior design stores, clothing and trinket shops.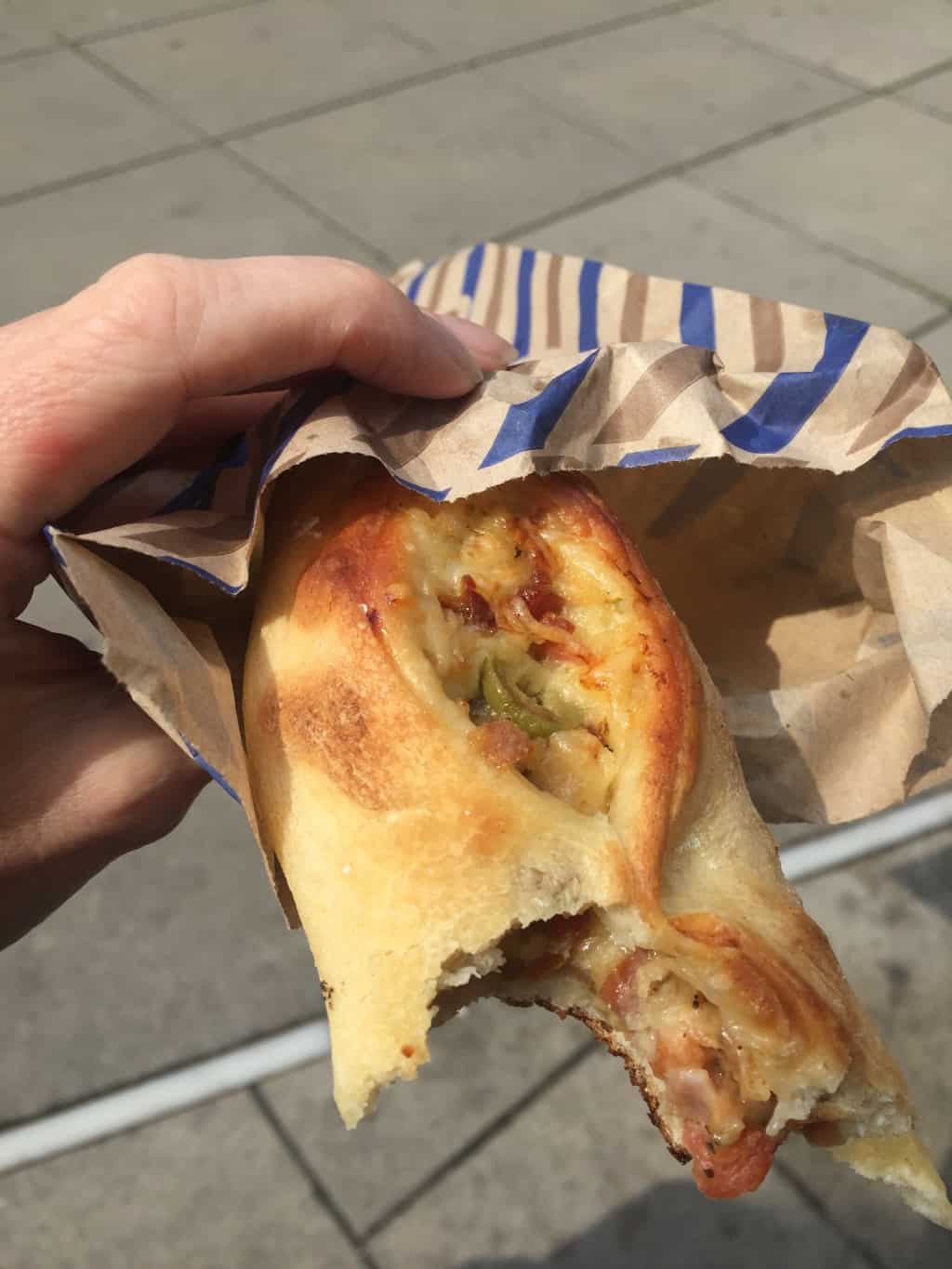 Late afternoon brings on a stonking thunderstorm with lightning flashes and cracking thunder, the works, and I have a front row seat from my room. It lasts for around 1.5 hours, the longest thunderstorm I think I've experienced, until eventually I have to go out as I get too hungry.
I grab my umbrella and leg it to the nearest cafe, a French boulangerie for a quick quiche and salad. It's still pouring down but after a while it eases and I head back to the room. The coloured fountain lights in the plaza are on and are fascinating to watch.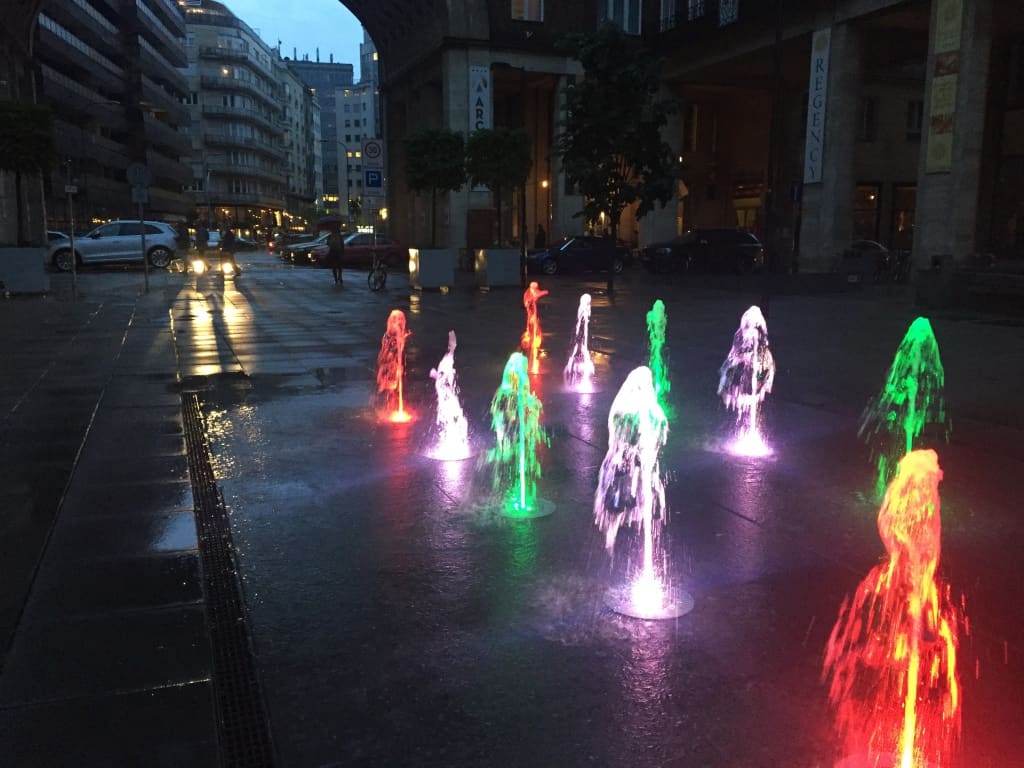 The breakfast is complimentary and the room itself is on the 5th floor. Initially I'm taken aback by the size and stateliness of it. Previously a conference room, it's quite mesmerising and commands a great view of the surrounding streets. Breakfast itself is a great buffet spread with lots of choice; cold continental style or hot cooked.
Pros and Cons
Pros

Cool art deco building with awesome views from the windows
Great breakfast (and breakfast room is amazing)
Deák Ferenc tér metro station within 4 mins walk
Close proximity to restaurants, supermarket and shops
Clean and well kept

Cons

Room showing a bit of wear and tear i.e a few black marks on the wall from people's luggage and a broken lamp that had been glued together
Room needed better lighting, a bit dim
No kettle or tea/coffee provided, no items in minibar (odd for a 4 star hotel)
Lift is a bit slow but there's also stairs.
Would I Go Back?
There are some great things about this hotel, such as the architecture, location and the breakfast, and a few things that niggle, because it's a 4 star, such as the wear and tear of the decor, the room lighting and the empty mini bar. With a few licks of paint, a full mini bar and some stronger lightbulbs the hotel would be hitting the mark more squarely.
Arcadia Hotel Budapest supported our Summer 2017: UNESCO tour by providing a complimentary stay. All opinions remain our own.