While it's certainly possible to stay cheaper in Wadi Musa, it's not really possible to stay closer to the entrance to Petra than Mövenpick Petra. It was my second time staying here and not much had changed. Well, maybe.
Last time I had stayed in July, rather than December, so naturally enough it was hot. So the pool was refreshing instead of chilly. The roof-top restaurant was open instead of closed for winter. Little things like that.
The rooms had been refreshed, and this time we had a queen sized bed. The free mini-bar was downsized from four soft drinks and two fruit drinks to just four soft drinks, but apart from that it was a very similar experience.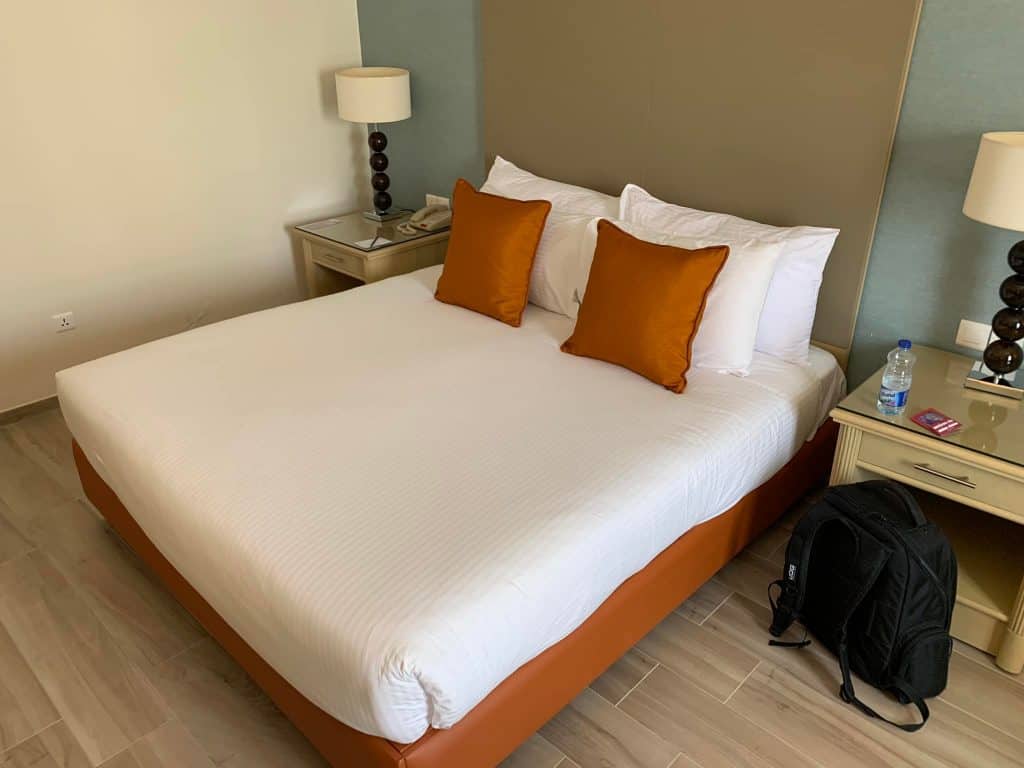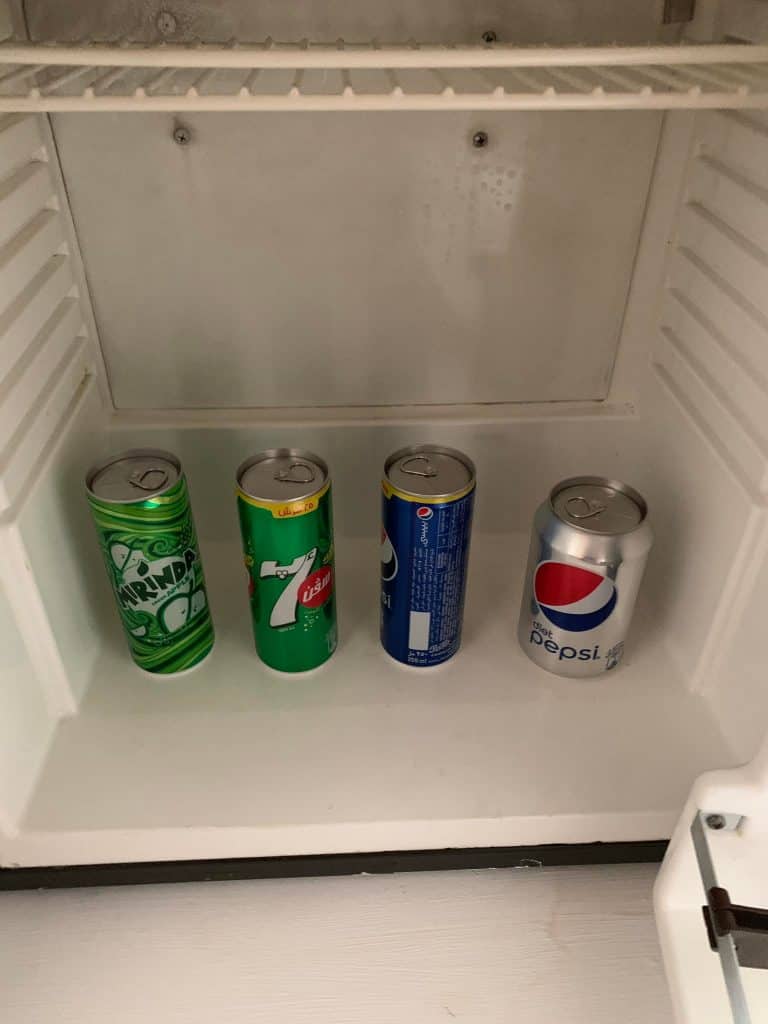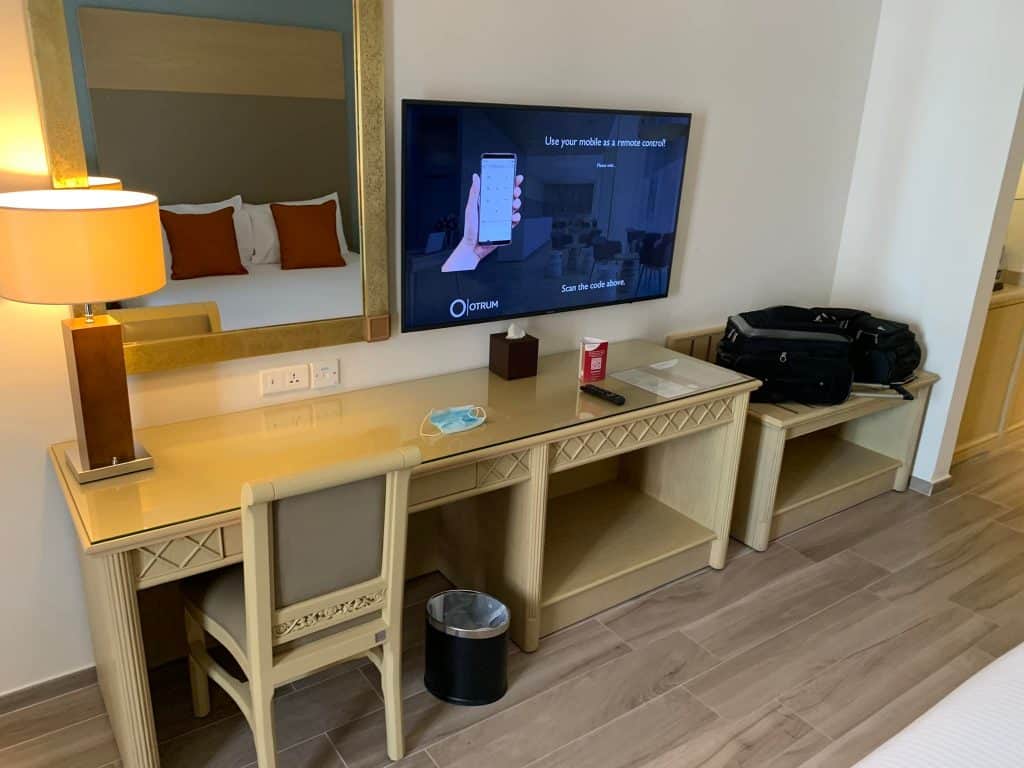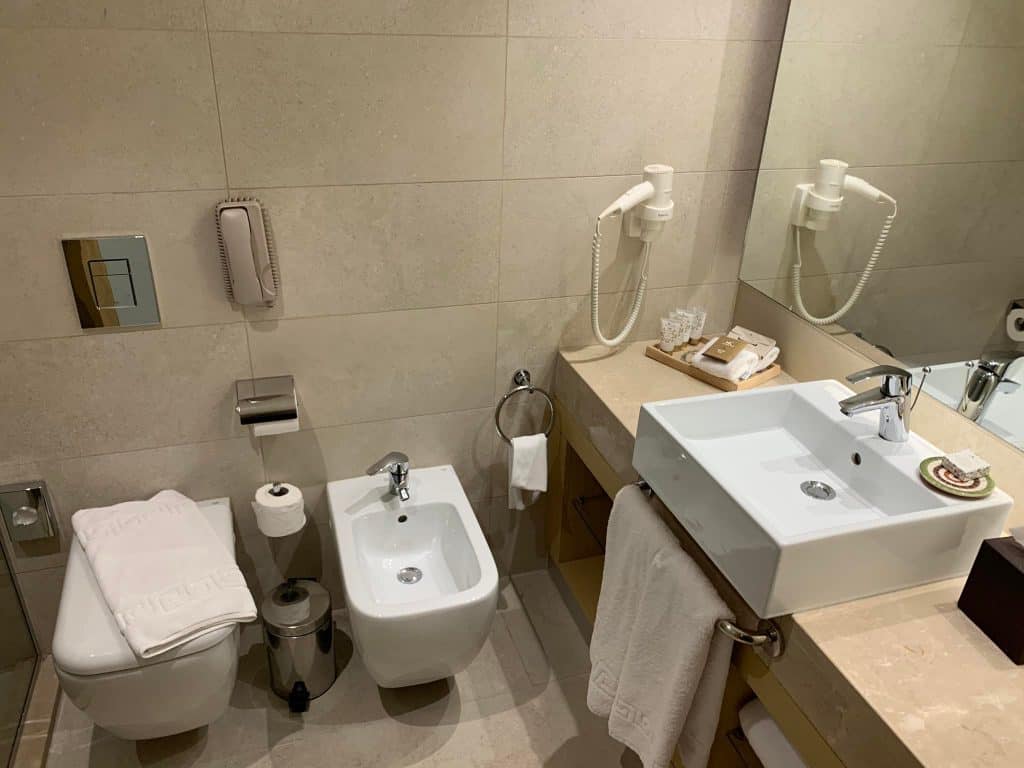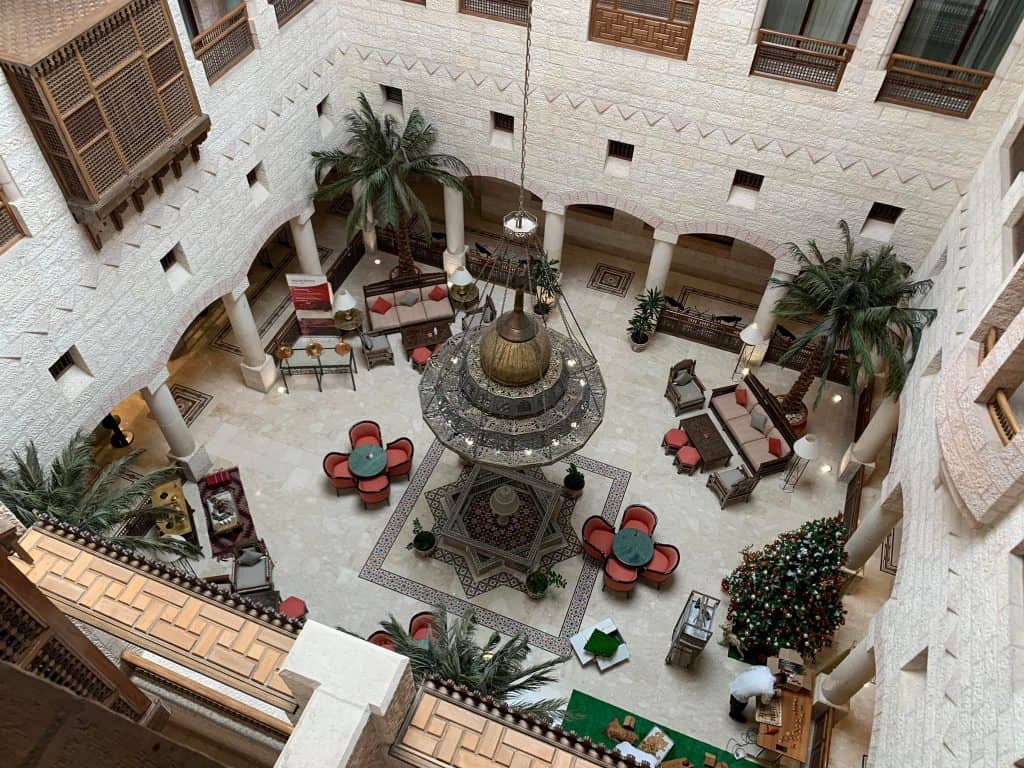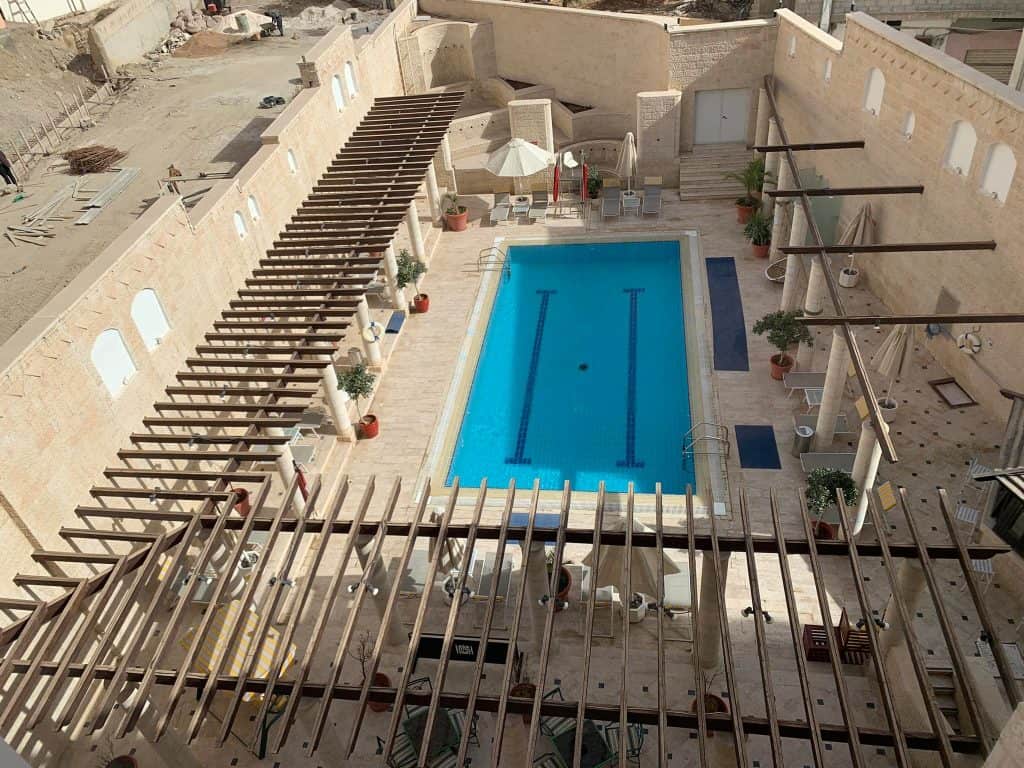 This time there was no free ice cream, although they did have a chocolate hour. A selection of brownie and pieces of fruit to dip into white or dark molten chocolate. Very rich and decadent!