Day 1
I catch a train from Venice to Treviso for a 3 night stay at Al Parco Storga. My thinking on staying in Treviso is to avoid the criminally high hotel prices in Venice since it's just a 1/2 hour away by train. In fact it's so quick I almost miss the Treviso stop. From the station it's a short hop on the No. 10 bus to the accommodation which is situated a little out of the main centre in Selvana a quiet residential area just outside the city walls.
On arrival I'm greeted by 'Paola' who runs the establishment and who seems to live on the premises with her husband. Check in goes well until the Venetian lurgy I've picked up kicks in, coughing fits that lead to a watering eyes and running nose etc. It's not pretty. Paola looks concerned and asks if I have medicine.
She's not fluent in English but it's better than my Italian and we muddle through. I get shown the bike that's for my use and the room which looks out over a field of red poppies in bloom. It's very scenic especially with the backdrop of black, threatening clouds from an approaching thunderstorm.
The room has a single bed, but it's a large single, a desk with a decent work chair, a wardrobe and a bookcase. There's a bathroom for my use down the hall. Bobby the Corgi wanders in to say hello, he's not well apparently and is going to the vet soon. I know the feeling.
Paola seems worried that it's Monday and nothing will be open for dinner. I start googling and see she's right. The only thing within walking distance is a Coop supermarket 15 minutes away that shuts at 7.30pm. So I make the decision to go there and see what they have, and if I can spy any restaurants open on the way.
I get as far as the narrow railway underpass and discover bikes and pedestrians aren't allowed through according to the sign. Though I see some brave cyclists sailing through the tunnel. It seems odd but I'm not going to chance coming a cropper. I give up and try the bar on the corner but it's full of older men drinking and smoking. I'm not sure what to do. Then I spy another underpass for pedestrians, it's a longer way around but I have no choice really.
I make it to other side of first underpass and see a button for pedestrians to push for access to the tunnel. I assume there's one on the other side as well, which solves the mystery.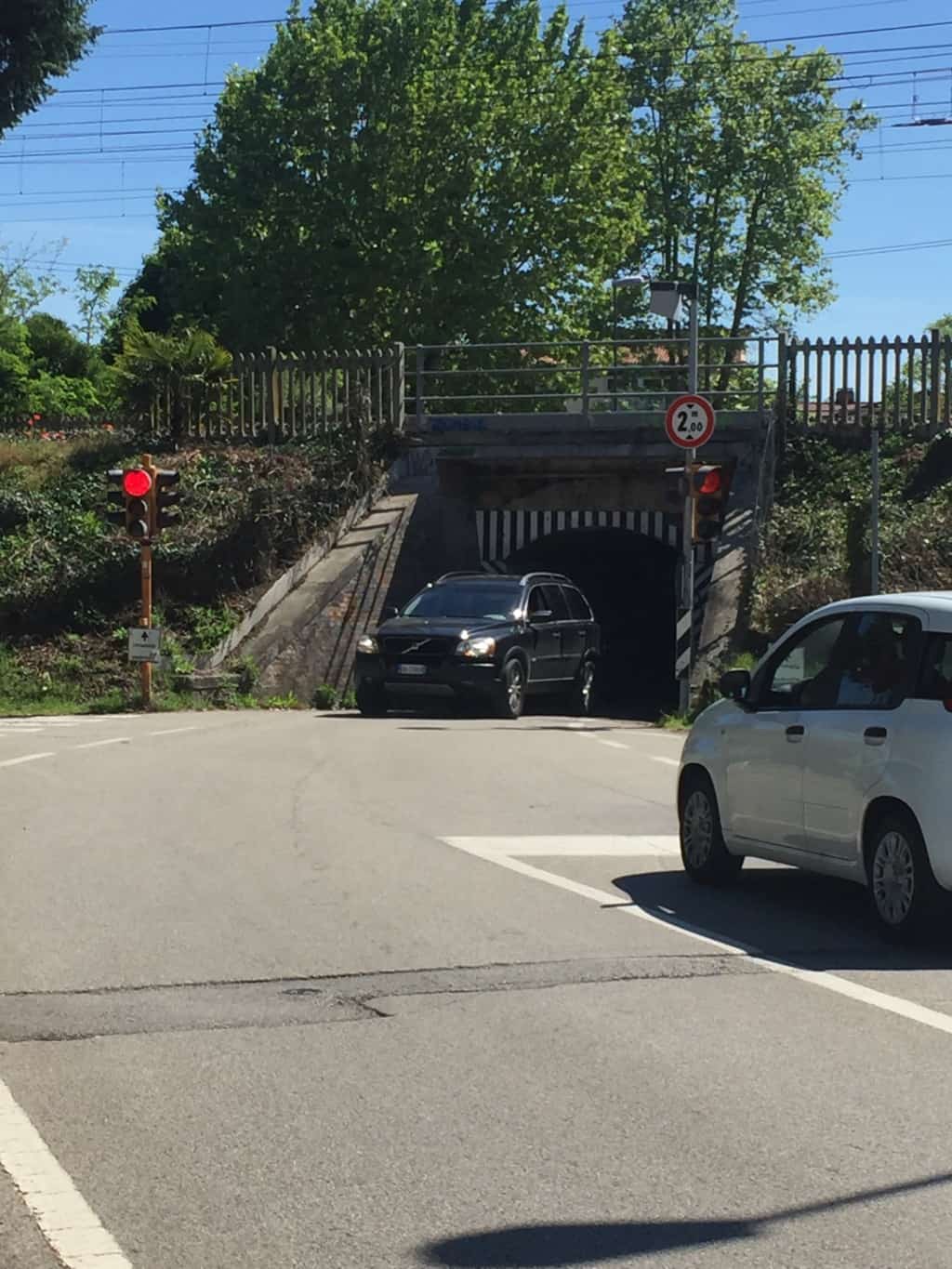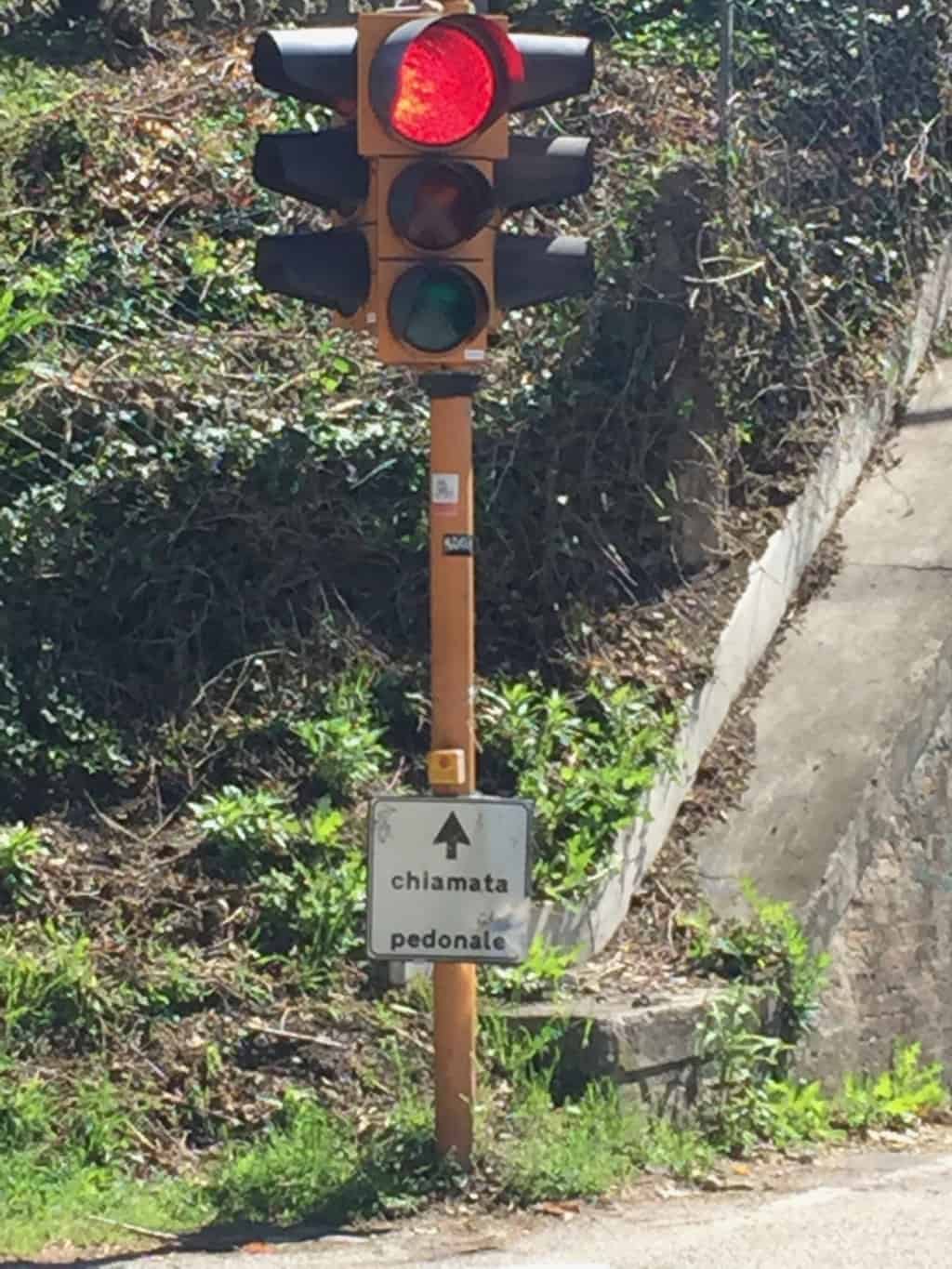 I carry on to the Coop which has nothing ready made, and the restaurant across the road from it is shut. I have to make a decision as it's shutting soon, so I grab a package of bread rolls, proscuito, cheese, chocolate, some mixed dried fruit and nuts and a yoghurt. At least it's better than nothing which was looking likely.
I head back and have supper and sleep well.
Day 2
Breakfast is a case of muddling through with Paola again language-wise but it's forcing me to use my hibernating Italian. I put toast in the toaster before she says there's cornflakes so I have those, then re-toast the toast. I'm the only person having breakfast, and I haven't seen any other guests, even though there's two other rooms.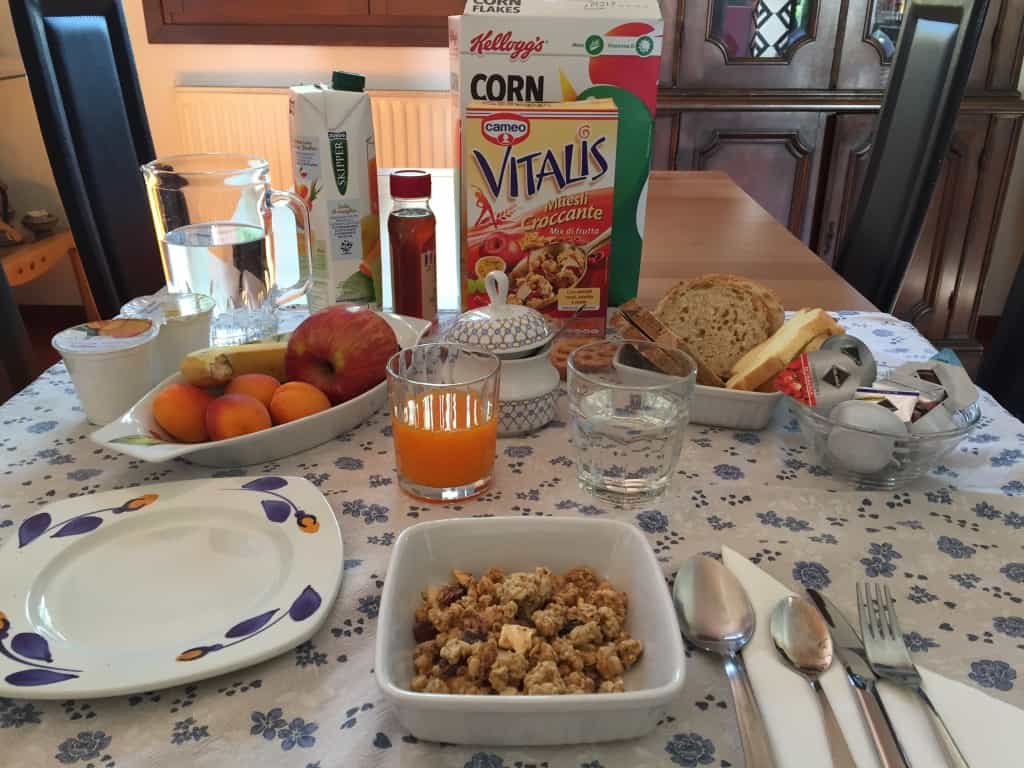 After breakfast I head out on the bike to the Centro, going through underpass now I know what to do. As mentioned, Treviso has a walled old town which you can cycle into through various 'gates'. You need to negotiate the traffic but the cars seem very forgiving of cyclists.
I make it to the Duomo and go around the walls back to where I came in. It's a pleasant cycle and I stop off at the fruit shop I saw last night next to the Coop and buy a punnet of juicy strawberries.
For dinner I head out to Shoku, a Japanese restaurant near the Porta Piave entrance, locking the bike to a nearby pole and crossing my fingers it will be there when I come out.
It's 6.30pm but I'm the only person in the restaurant, so I get attentive waiter service. I order the ravioli Thai style as a starter, the riso and gamberetti sambal (shrimps in salsa with rice) and sweet harumaki (tempura berries) for dessert. It's all great, plus I get a €1.50 discount for some reason (for being the only person there?), and they come by with a hot towel so you can wash your hands.
Day 3
Paola suggests in the morning that I take the bike and go for a ride to the river. There's a path that comes off Viale IV Novembre and it's meant to be nice. She's right, the shady treelined path hugs the side of the river and it's away from the busy streets and cars that rush around the outer rings of Treviso. I feel grateful I'm staying with a local who knows about these things.
I stop periodically and take photos of the local wildlife, ducks and swans, and then head back before it starts getting too hot. I stop off at the Coop for more snacks.
For dinner I leave it to 7pm and bike around to the next street but nothing seems to be open. The restaurant at the end of the road, Trattoria Bassa, is but they're still setting the tables. The waiter says it will be another 20 minutes before I'm served. The locals really eat later here, unlike in the bigger cities of Rome where restaurants are full at 6pm.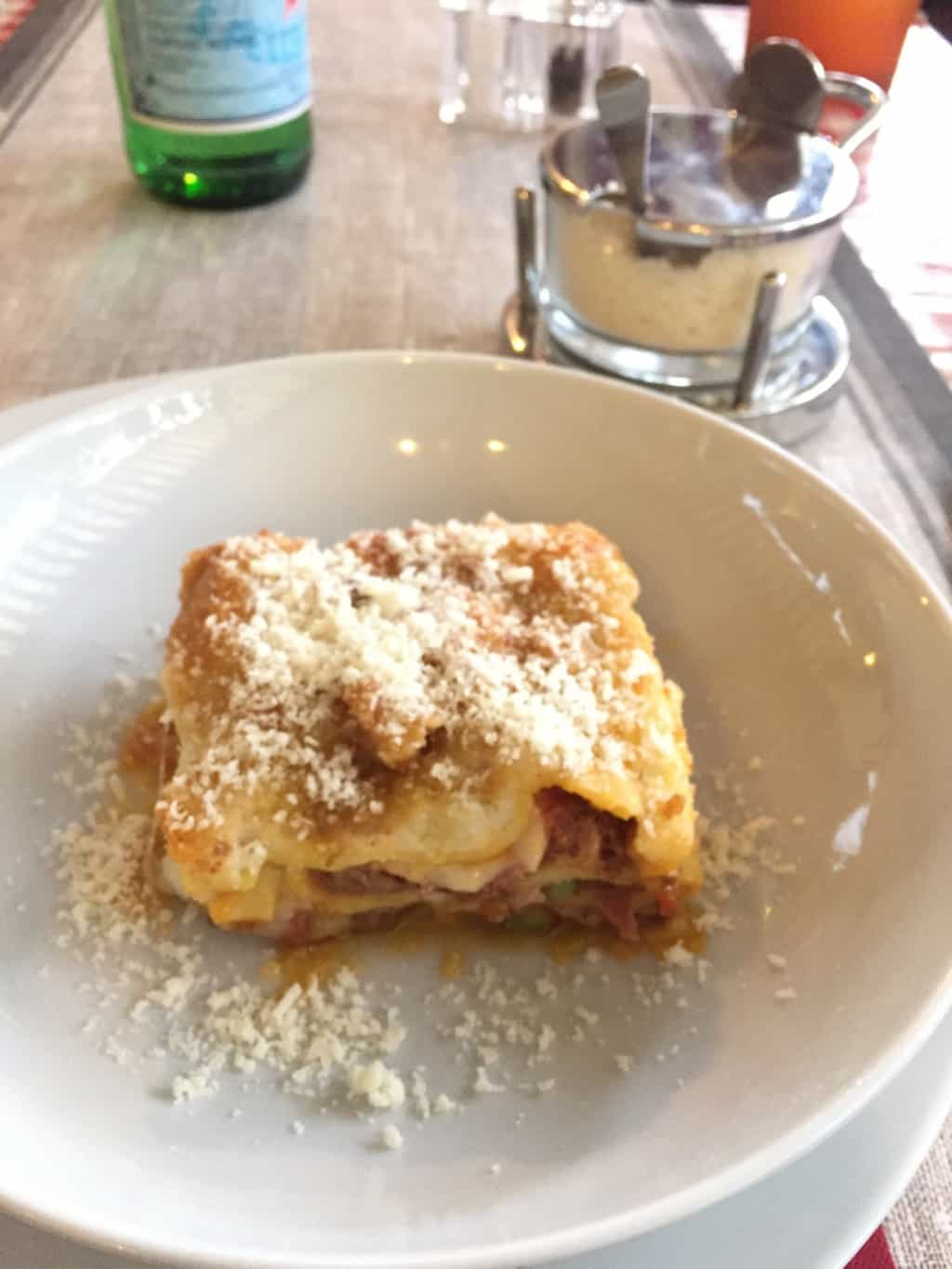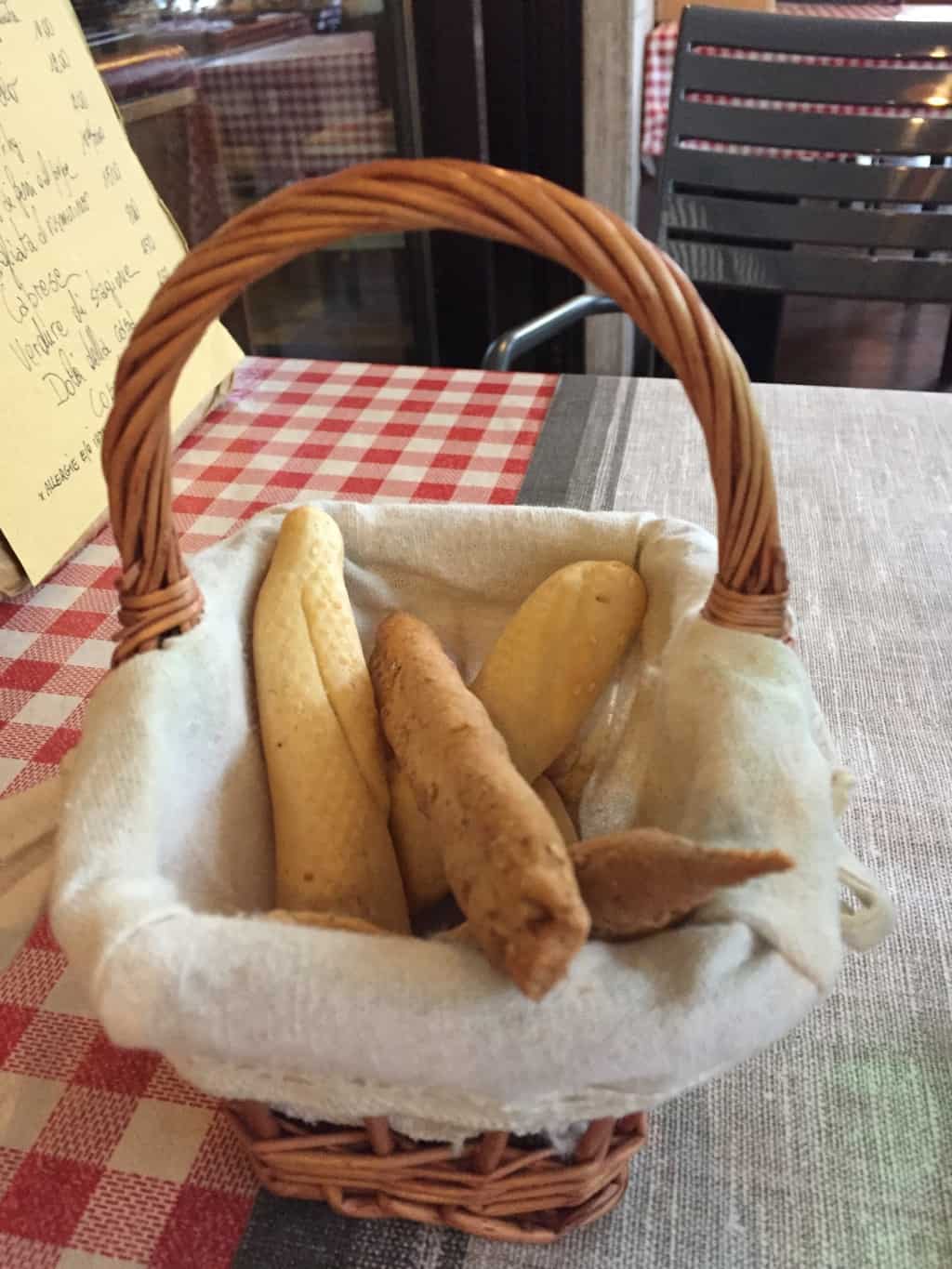 But there's no other choice so I nibble on bread, until my lasagne arrives, kind of small for the 8 euro it costs, and no salad or any accompaniments. So I finish up most of the bread basket to go with it. I think about having dessert to fill the gap but it's tiramisu which I don't like, so I cut my losses and head back for an early night, glad I've still got some Coop snacks left.
Pros and Cons
Pros

Good place to rest and relax for a few days

Lovely outlook onto poppy fields
Biking around is cool
Seems to be a strong art and culture scene which I didn't explore

Cons

Lack of nearby eateries

Places don't open til at least 7
You're living in someone's house which may not suit everyone, the hosts sleep on the same level as the guest rooms.
Would I Go Back?
I don't think I would – the room is fine and the hosts generous and friendly. But because it's not near the city centre you really need a car to access a wider range of eateries.