Should I Go?
Yes you should! Catania is a top 10 Italian city (pop: ~1M), with typical Italian squares, cathedrals and impressive old municipal buildings. It's got a Roman theatre, a castle-turned-museum and some delightful markets. With a lovely climate and delicious food, spending a day working your way through the sights and tastes of Catania would be time well spent.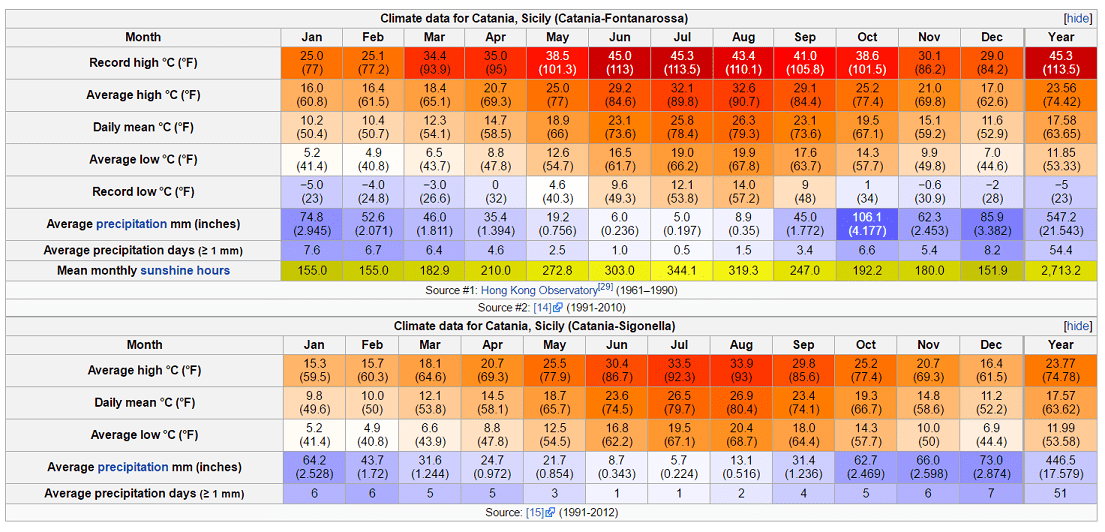 How Long Should I Go?
This is where it gets interesting. Have a look at the top 10 lists of things to do in Catania. Skyscanner, Expedia, Virtual Tourist and of course TripAdvisor, all have trouble filling a top 10 list of things to do in Catania with, you know, actual things to do in Catania. It's even worse if you remove Mt Etna as a day trip. When I went, we only spent a day in Catania proper and I don't think we missed much. You can always use Catania as a base while exploring further afield – that's what we did. We got to Syracuse, Taormina and Mt Etna and will be returning to overnight en route to Messina to start a cruise next year.
How Do I Get There?
Catania is well served by discount airlines from the UK and the continent as well as regional airlines from the Italian mainland. It's one of the cheaper ways to get to Sicily.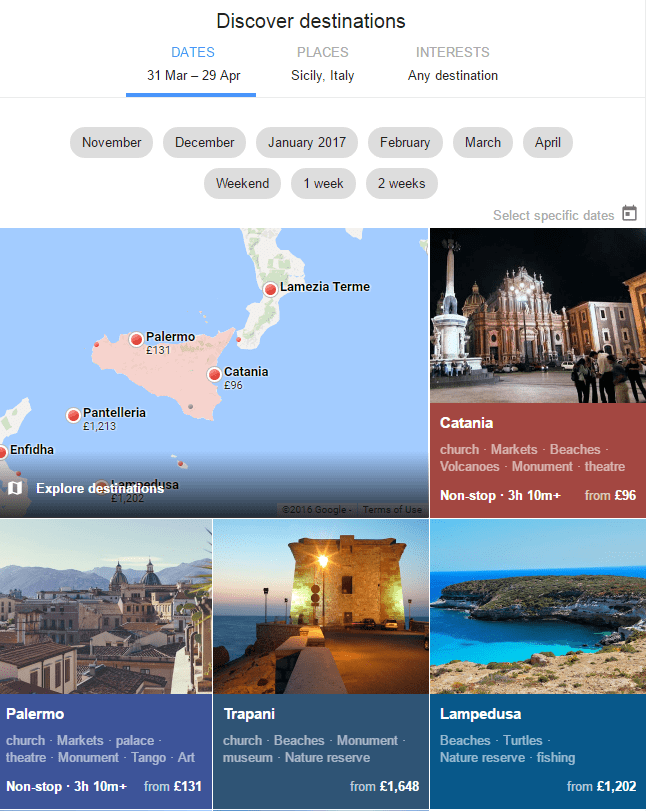 Source visited 17 November 2016
What Shall I See?
That depends on how long you've got. We decided on a day in Catania itself, a day trip to Syracuse and a day on a tour up Mt Etna which included Taormina.
A good way to get a feel for the geographic layout of the city is the ubiquitous Hop On Hop Off Bus. This also allows you to take in the sights at Aci Castello and Aci Trezza (picturesque sea-side towns further up the coast) as well.
There is a distinct lack of sandy beaches in Catania – a pity because the weather invites you to enjoy the proximity to the sea. Some hotels and restaurants have private decking put up on top of the rocks to alleviate this somewhat, so in Spring and Autumn you may see workmen assembling or dissembling the decking.
Catania itself is quite compact as you can see on the Google Map:
How Do I Get Around?
Catania is a modern European city so is well served by public transport. Catania public transport is mainly by bus though because while it has a subway, for historical reasons it's a bit of a joke. The buses are cheap (€2) and operate in the same manner as the rest of Italy: you get your ticket from the driver or from a local shop and then validate it once you are on board. Getting caught without doing this gets you a €50 fine. There is also a Catania Airport bus (which used to be called the 457, now the "Alibus") which is €4 and has its own route in a loop around town with four stops. There are good connections with the rest of Sicily with busses and trains to Messina, Taormina and Syracuse so you should be able to find a way to get where you want to go.
How Much Is It To Stay?
You can stay in the centre of town quite cheaply £24-55 a night at an AirBnB and in a hotel for £40-80*. We ended up staying a little way out of town at the Sheraton Catania using points.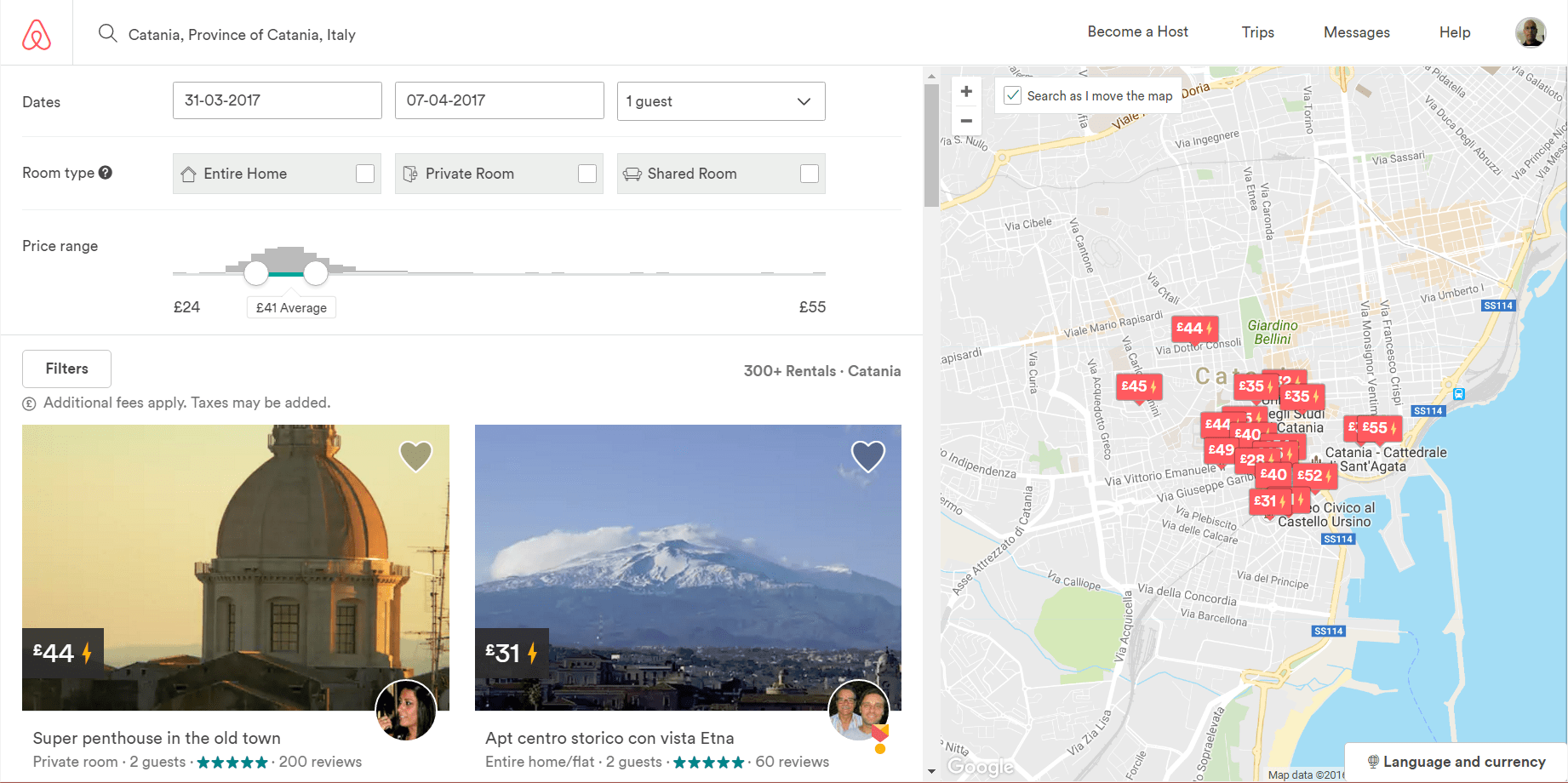 Source checked 18 November 2017
How Much Did It Cost?
Let's assume you wanted to do the same trip as we did (3 nights, flying from London)
Budget
Balanced
Comfortable
Flights
£100
Accommodation (per night)
£24
£55
£80
Transfers (per trip)
€4
Food
Breakfast
€5
€7
€7
Lunch
€5
€10
€15
Dinner
€15
€25
€35
Mt Etna Tour (includes Taormina)
€90
€120
€152
Greek Theatre at Taormina
€10
Syracuse Day Trip
Train Tickets
€15 return
Boat Trip
€10
TOTAL:
£630
£863
£1072
All figures are per person except Accommodation. €/£ of 0.86 used
Would I Go Back?
Hmm… I would go back if I wanted a cheapish sun holiday where I spent most of it sunning myself by the pool – or if I was heading to another part of Eastern Sicily – like catching a cruise from Messina, for example…
* Welcome to Chris's Very Scientific Accommodation Index: I look for a week's accommodation on AirBnB at least three months away that is not on public holidays in either the UK or the country in question. I guesstimate the high/low amounts which about 2/3rds of the prices fall between and ensure that the city centre covers about 80% of the map. For hotels I just report on the biggest price segment for SkyScanner.