l leave Colours Budapest Hostel around 9.45am and head to Fearenc ter to catch the metro 3 to the last stop on that line, Kobi Kismet. From there bus 200E will transfer me to Ferenc Liszt International Airport. I had read online that I needed two tickets, one for the metro and one for the bus, but no one bothered checking tickets at airport, and the bus validation machine didn't work anyway, so it was a bit of a waste of 350 HUF for the second ticket.
The metro takes around 20 minutes, and the bus another 20-30 minutes with several intervening stops along the way. The check-in for EasyJet is at Terminal 2 B (T2 has A&B sides). I have to wait in the queue even though I checked in online as there is no separate bag drop line , ah well.
After checking in I go to the gates but it's confusing as we're directed back towards T2 A, a woman waves us on saying 'all flights, all gates'. People look slightly confused but we go where we're told and end up in the right place. T2 A must be where the majority of the flights leave from, with T2 B an extension for the cheap airline check in desks like easyJet and Whizz Air.
Going thru security, I think I've been clever by removing all liquids and gels whatsoever from my backpack but it's directed towards the 'check' conveyor anyway. An official at the end grabs it and swabs the bag and I think 'great, how to explain I've been in a hostel and whatever's on my bag isn't mine.'
Then there's some yelling back and forwards and pointing to the machine alongside. Whatever they stopped my bag for I'll never know as it's just handed back with a thank you. Machine malfunction?
I head through to the departure lounge to find gate A19, the very last gate. Eventually there's an area where you need to use your boarding pass to get through some sluice doors for gates A12-A19. I hold mine up to the scanner but it beeps and says it's too early to board. I fall back confused and then see a sign that says don't enter this area until your flight is on the screen. Ok.
I wait until flight is on the screen and try again. Still no-go, I guess it means you have to wait until 'gate' is on the screen, even though the gate is marked on my boarding pass. Sure enough when gate 19 is on the screen. I can go through. It's obviously for crowd control but I'm not sure why at this point. The other sign saying there are limited toilet facilities after the sluice gates is a clue.
After going through a corridor and downstairs we reach a makeshift type grey warehouse building with several different entrances. I spot signs that say Nice, Basel and at the end Venice. Wow, ok, it's an EasyJet departure lounge tacked onto the airport where passengers are corralled like cattle with no facilities and no comfort seating. Interesting. I guess it's a cheap flight but EasyJet is pushing the boundaries of being a competitive airline a little here, in Budapest at least.
We herd there for 10 minutes then the doors open and we go through into a covered outdoor corridor to line up to board. We wait for ages and we literally see the incoming passengers leaving the flight that's just come in, which is a first.
Finally on board, I help a kid lift his baggage into the overhead locker and listen to friendly banter of an Italian steward. He tells me to put mine in the overhead locker as I'm in row 10 and sitting next to an emergency exit, which is always the short straw of seats. We take off 15 mins late but the captain assures we'll arrive 10 minutes early
I'm starving hungry so get some food from the bistro menu, a wrap, smoothie and cookies which comes to €8.50. The cookies are really yummy and have a gooey centre, I restrain myself from buying another packet. They're definitely the highlight of the flight.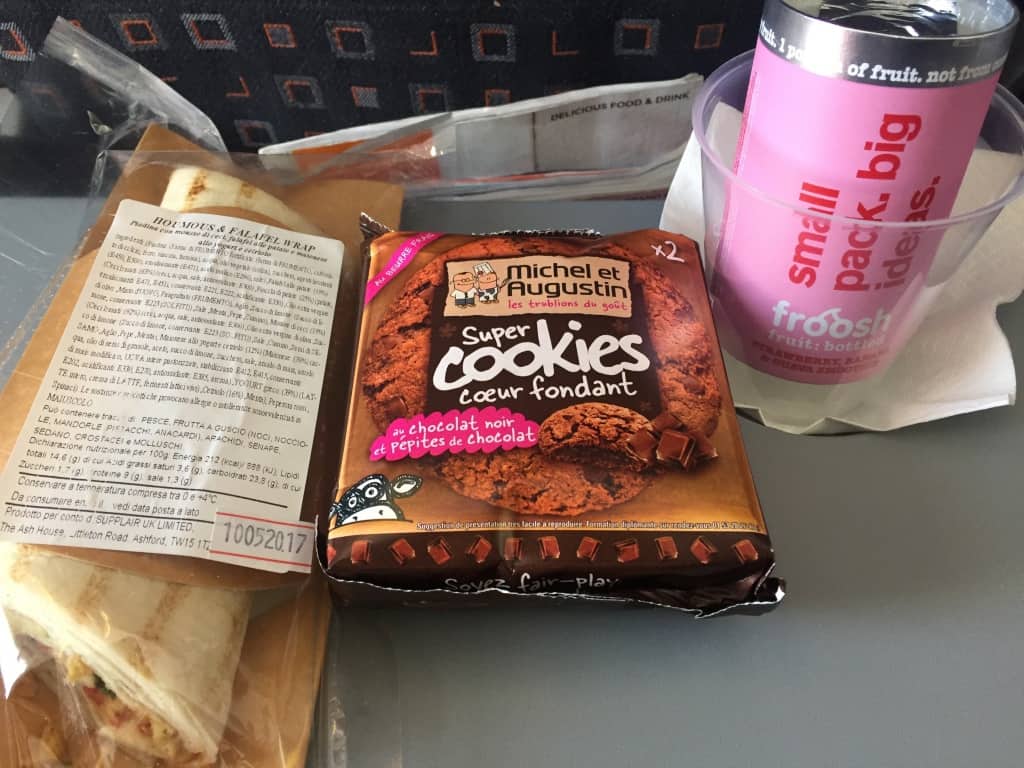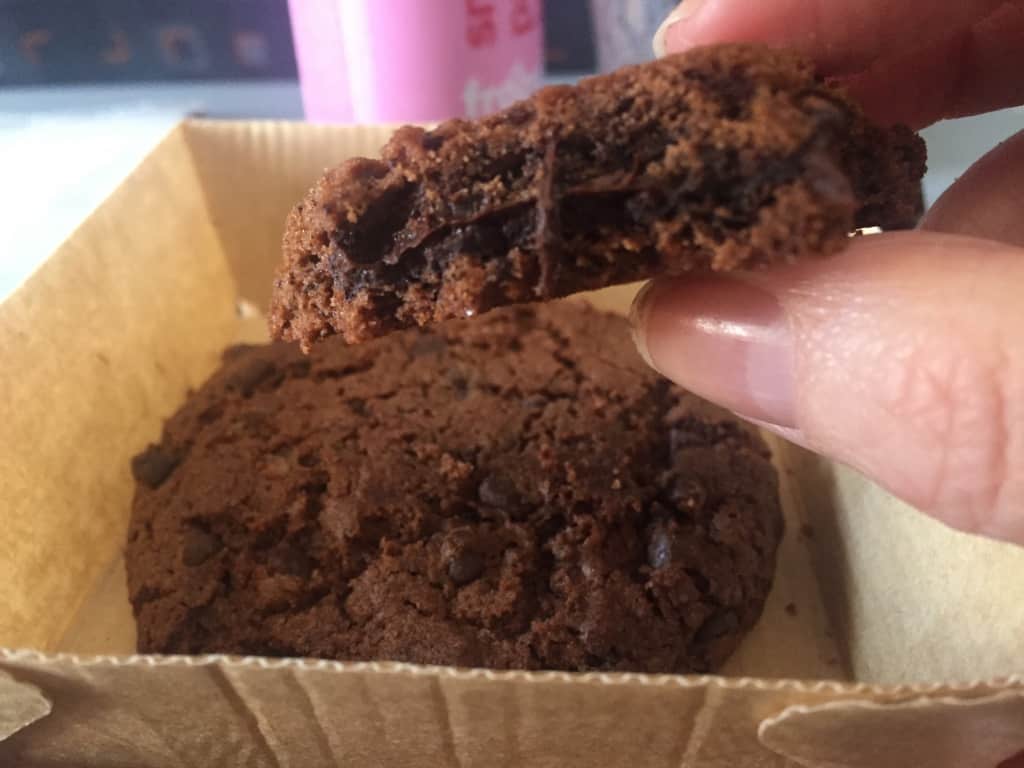 The flight is only an hour but we fly with the seatbelt sign on for most of that due to 'turbulence' but I don't feel any except a slight bumpiness towards the end. But the stewards are adamant about staying seated, especially one with an American accent who I note from her badge speaks English and French. To the point where passengers are dissuaded from going to toilet and hustled back to their seats (I assume to cross their legs).
As well as food and duty free items you can also buy tickets to Venice on board for 8€ one way and €16 return from the airport. I assume this is for the water taxi or bus but since I'm going to Trieste by train it's a moot point but it's an extra convenience offered which is nice.
As we come into land some Japanese tourists become animated and start taking photos out the window. The right hand side of the plane must be the best for views of Venice I note. I'm on the left hand side unfortunately. The guy next to me wakes up and sees we're over land and snaps a photo of the view. I hope he doesn't think the industrial park below is actually Venice.
We land in Venice 10 minutes early with no hassles and luggage collection is easy and since I'm in the Schengen zone there's no passport check which makes it even quicker.
I haven't been to Marco Polo airport before so I've assumed I can catch a train to Trieste from there. Wrong. There's only a water taxi and bus. The trains go from Venice-Mestre so I have to catch a bus to there and then a train to Trieste.
But there's a well signposted and well manned public transport desk to the left when you exit so I buy an €8 bus ticket from there and when I get to the Mestre station, a €13 second class ticket to Trieste. In hindsight I should've asked if I could catch a bus to Trieste from Marco Polo but if I have to choose between 2 hours on a bus or a train, the train will always win out every time.