Arriving at Termini after a train ride from Venice I catch the No. 64 bus to Cavalleggeri. From here it's just a short walk to Aurelia Residence where I'm staying for the night. Situated on an incline, on a relatively busy street, it's a matter of choosing your moment to cross. The 'residence' itself consists of a number of 70s style blocks behind a secure iron gate that has code access.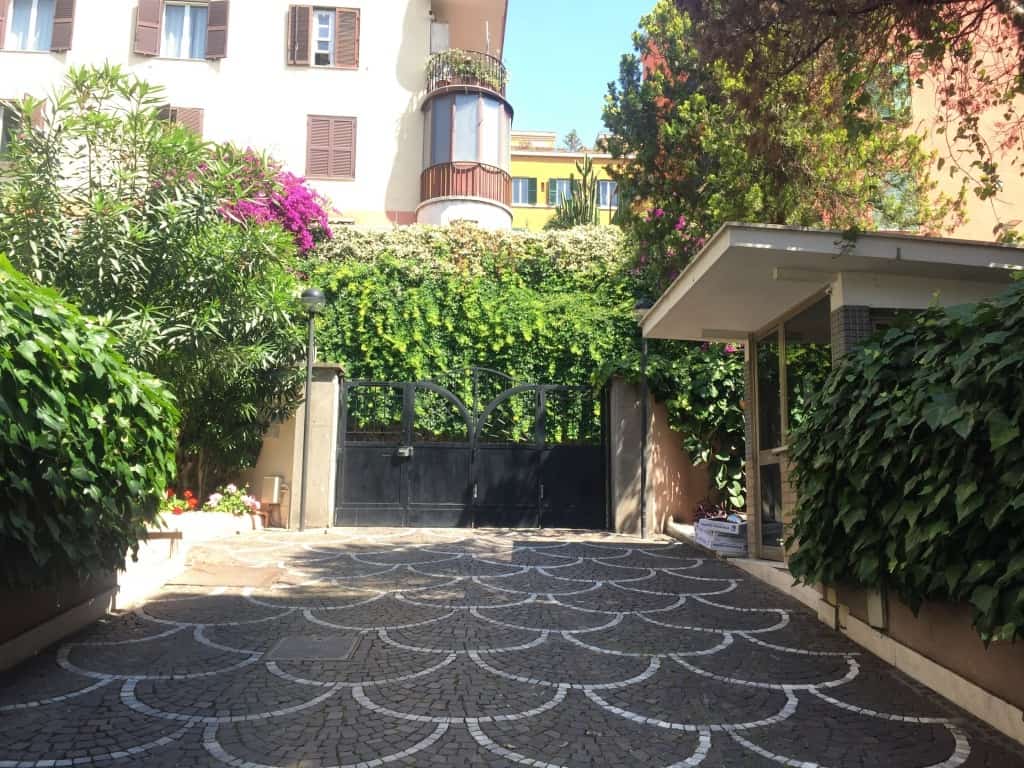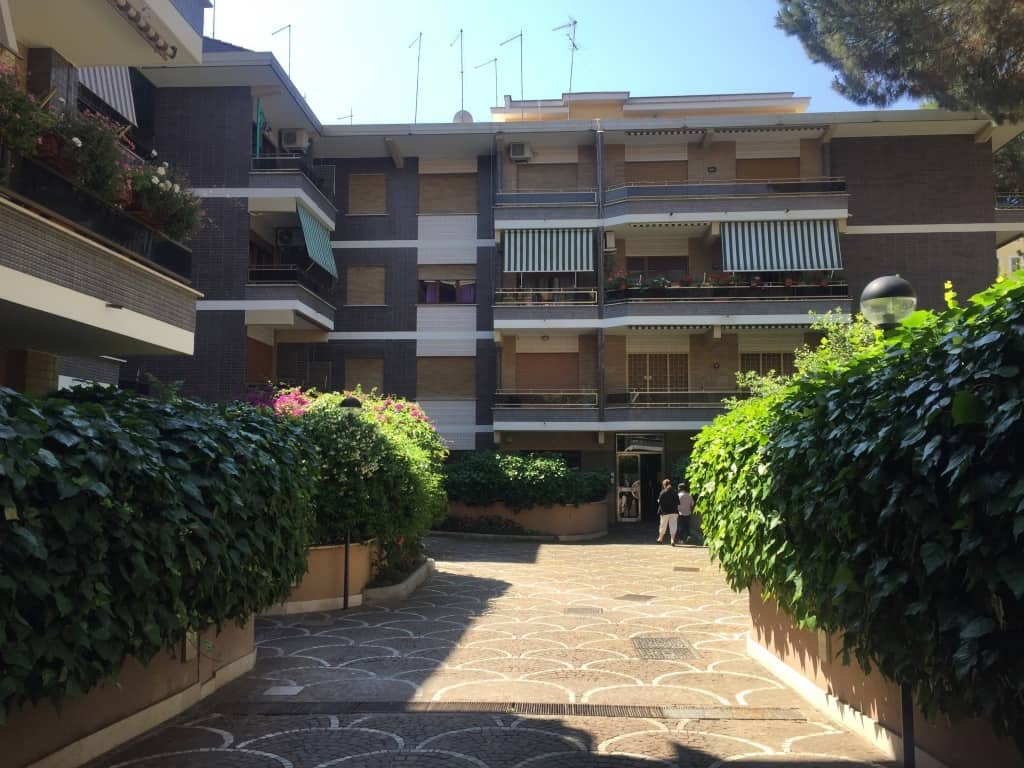 While most of the blocks onsite are for local residents, two of the blocks contain a number of large apartments which are rented out to couples and groups holidaying in Rome. It's not so much of a hotel but serviced, self-contained apartments that give a home-away-from-home feeling.
Cristiano the friendly receptionist checks me in and tells me about the different tours available that they can book and also recommends a couple of nearby restaurants. He then shows me to my double bedroom apartment, it's huge and can, if necessary, sleep up to 5 people. The larger apartments in the building can sleep up to 7 people and have two bathrooms.
He also gives me a short tour of the rooftop terrace where the breakfast is served each morning. From here you can see St Peter's Basilica peeping over the rooftops. The proximity of the Aurelia Residence to the Vatican is a definite plus for visitors.
Apartment
Back in the apartment I take some time to explore. There's a sizeable lounge area with tiled floors, a comfy sofa, table and chair, a TV, stereo and big French doors leading out to a balcony that overlooks the street I came in on. The proximity to the road means the balcony is not the quietest but still pleasant bathed in the warm afternoon sun. You could easily while away a few hours out here sipping a glass or two of wine.
Luckily there is wine to hand too, in the kitchen a bottle and glasses await. The proprietor also happens to own a vineyard of which you can also do a winery tour.
The apartment is self contained with a kitchen that has a stove, fridge, cutlery and everything you'd need to make your own meals. Families especially would appreciate this set-up as it gets expensive to eat out every night. There is also a laundry on the ground floor available for guest use. The master bedroom is well appointed with ample storage space, and has French doors lead out onto another smaller balcony that overlooks the courtyard.
The bathroom in my apartment is quite serviceable and the shower has a number of different settings. Cristiano makes sure that the nozzle is turned to rainforest shower head so I'm not accidentally drenched in the morning!
Restaurants
For dinner I head out to one of the recommended restaurants, Goose, but it's full up so I keep walking around the corner to another, Osteria dei Pontefici. The owner sees me checking out the menu and gives me a copy. Before I know it I'm being shown inside and seated by a waiter rather close to a couple of German ladies. The owner intervenes and gestures that I can sit anywhere I like, the waiter looks bemused and acquiesces.
The restaurant has a pope theme going on with portraits of various popes around the walls.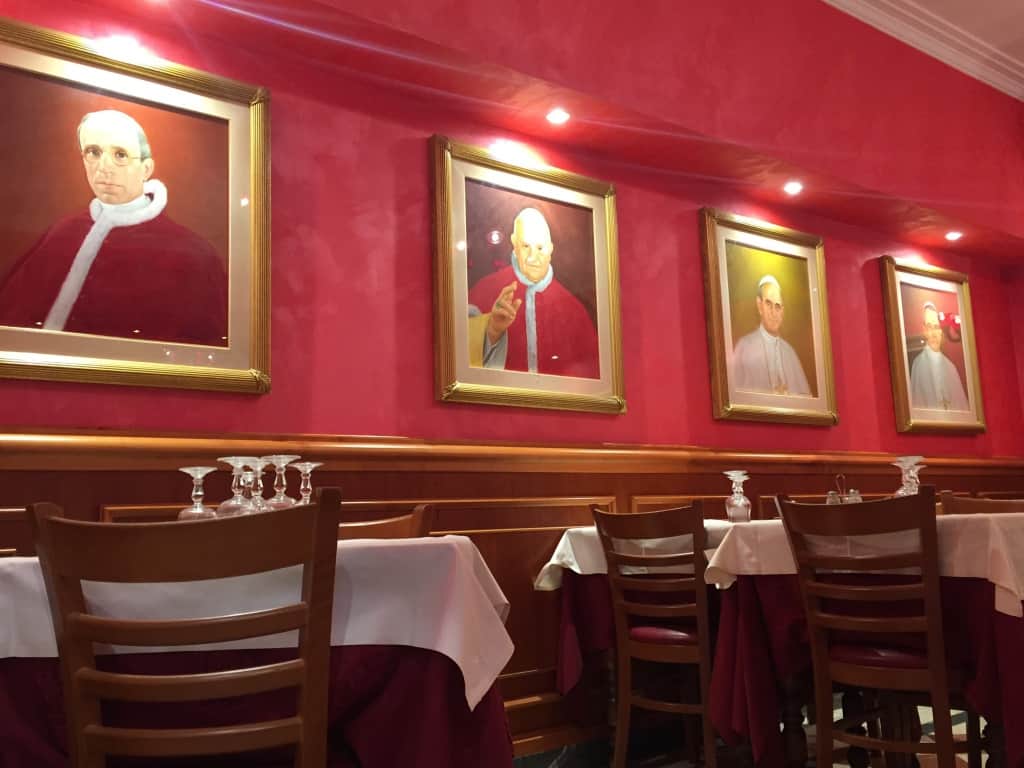 It's obviously popular with the locals, there are two big groups of Romans. Loud chatting is going on and the waiters who are in their sunset years seem to love the interaction, hovering near the tables waiting to be asked to serve or for their advice. My waiter is also looking for interaction, giving me crinkly-eyed winks and nods every time he puts down a dish. It's charming but also slightly disconcerting as my Italian isn't good enough to really do it justice.
The food is great though, I have the Tonnarelli Alici Pacino e Pechorino for main and the Torta Ricotta e Pere for dessert.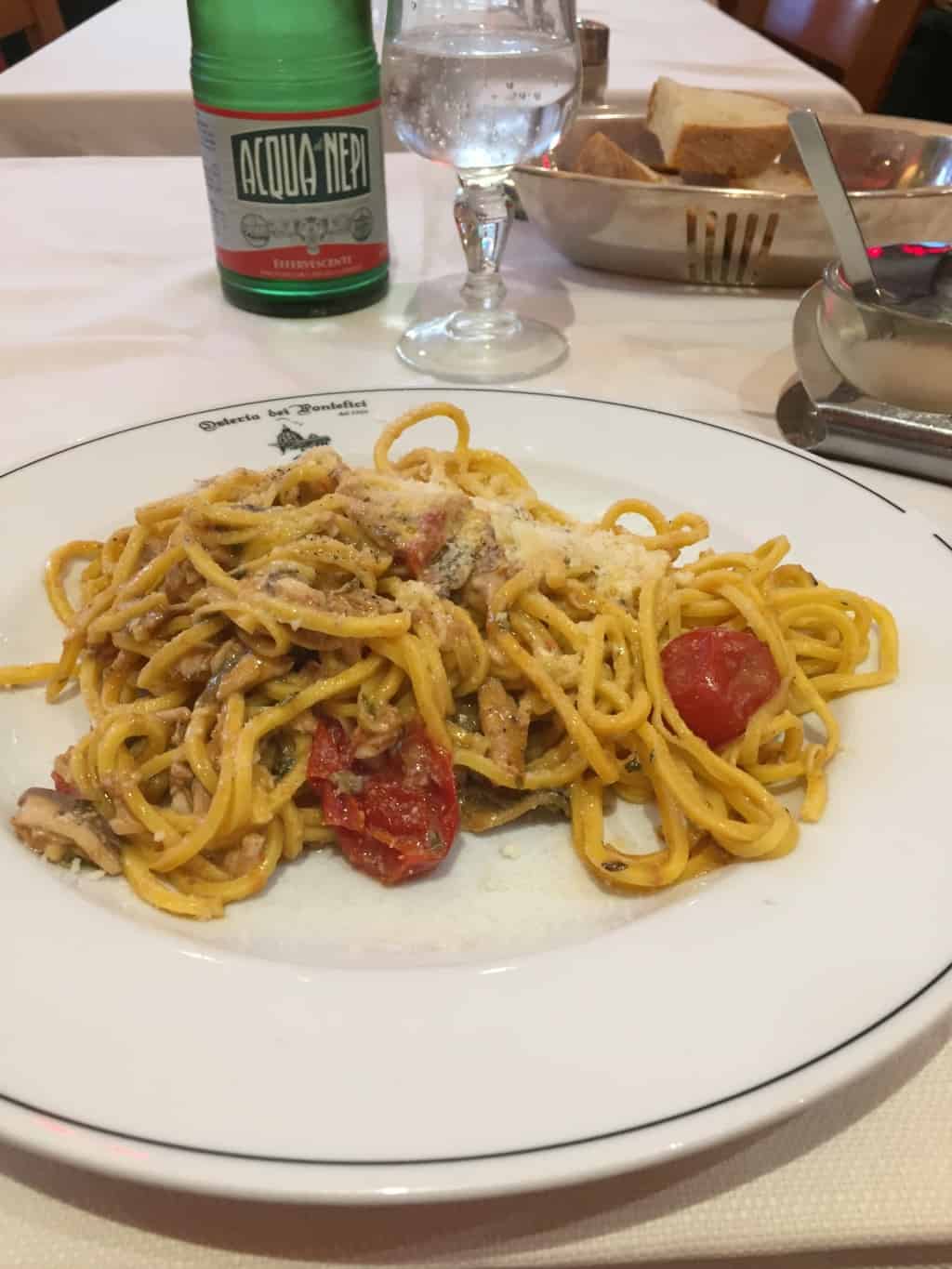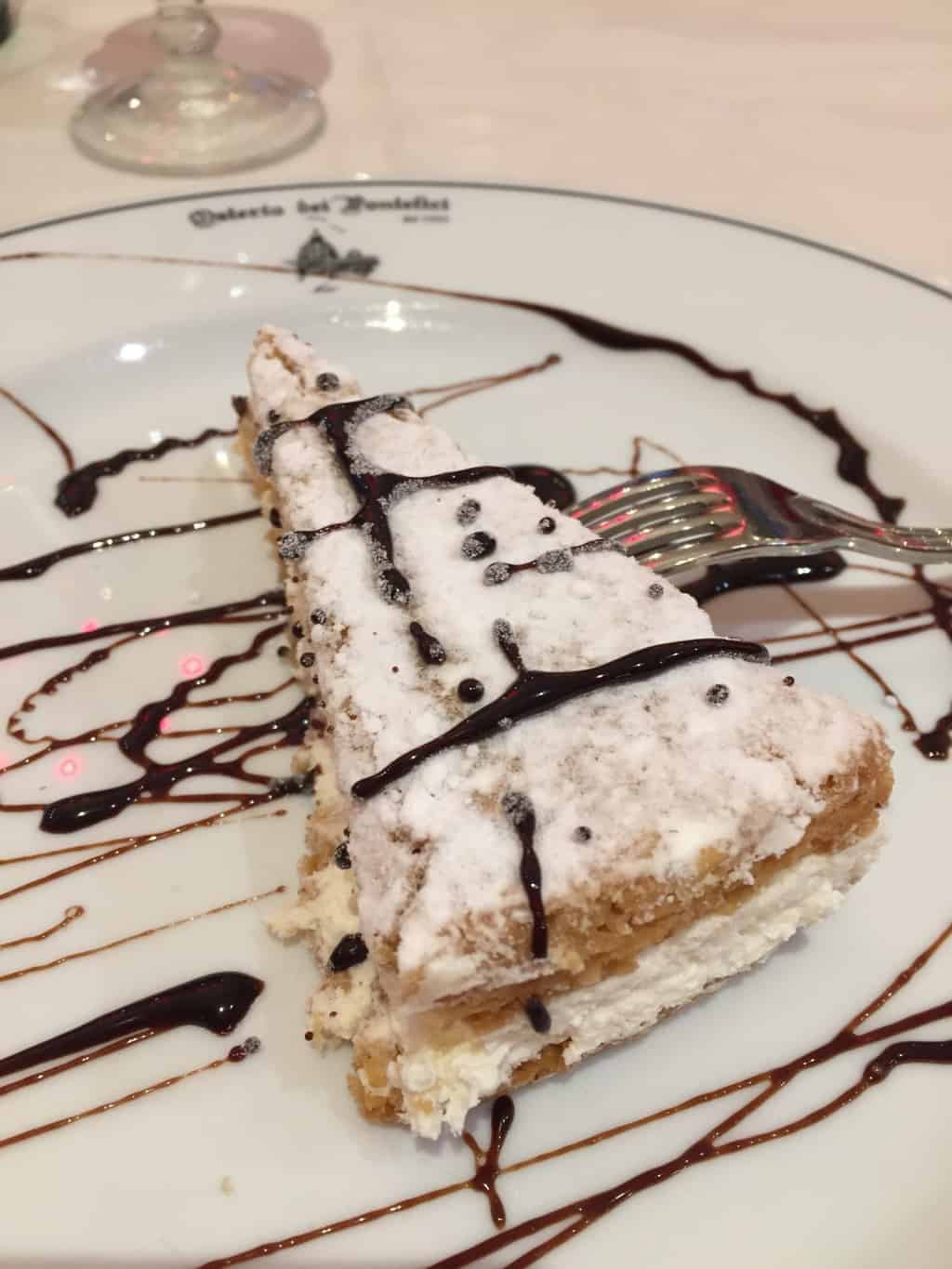 Breakfast
The next morning I head upstairs to the rooftop to the breakfast area which is an al fresco affair. There's a good selection of items to choose from with four kinds of cereal, yoghurts, croissants, bread, soft cheeses and eggs. I munch away happily with the tantalising view of St Peter's in the distance.
Pros and Cons
Pros

Location: Literally outside the Vatican's walls and handy to St Peters station

Sizeable self-contained apartments that can sleep couples and larger family sized groups

Staff friendly and efficient.

Cons

It's not the quietest of areas, on one side you have the street noise and on the other the train, but the bedrooms tend to face the courtyard.
Would I Go Back?
If I was visiting Rome in a larger group I'd definitely keep the Aurelia Residence on my radar. I loved the character of the apartment and the fact that it's a homely type set-up to use as a base. It's also in a great location and the apartments are roomy enough that people travelling in a group can relax in their own space without feeling cramped.
Aurelia Residence supported our Summer 2017: UNESCO tour by providing a complimentary stay. All opinions remain our own.