I'd previously visited the Israeli side of the Dead Sea as part of my trip to the Holy Land, so I was very interested in how the Jordanian side differed. My (admittedly limited) experience of that side was that the shoreline wasn't exactly well developed and so I was a little surprised to see such a cluster of high end hotels on the banks of the Dead Sea at Samarah.
The Mövenpick Resort and Spa Dead Sea is a sprawling luxury resort featuring nine restaurants and at least six pools, but the prime feature is the private beach on the Dead Sea.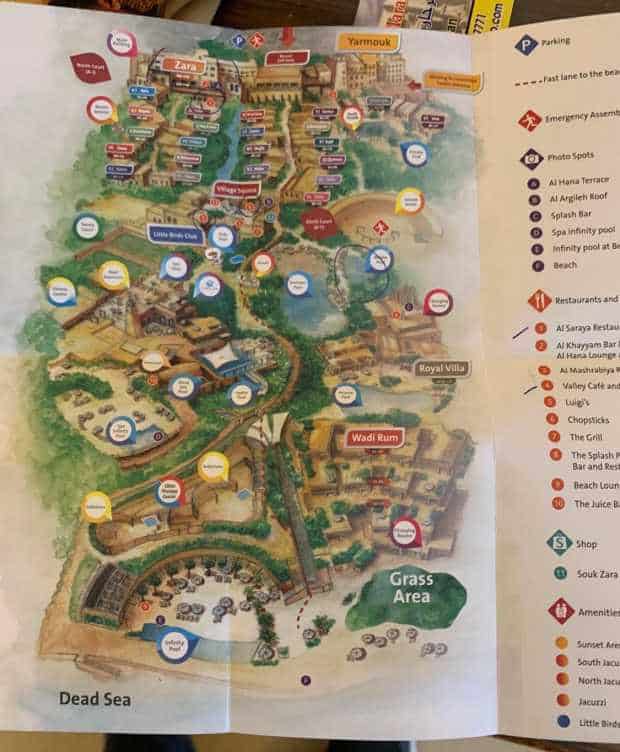 We'd been given a free upgrade in the Zara block of the resort, which had the benefit of being above the breakfast restaurant, and views out across the Dead Sea.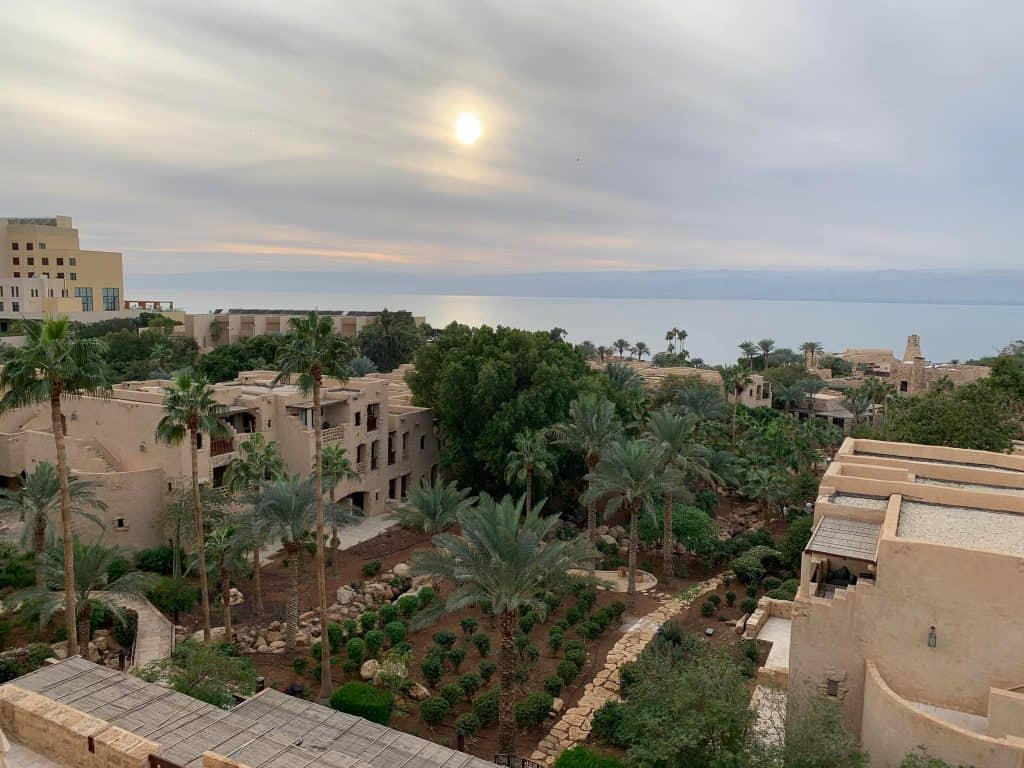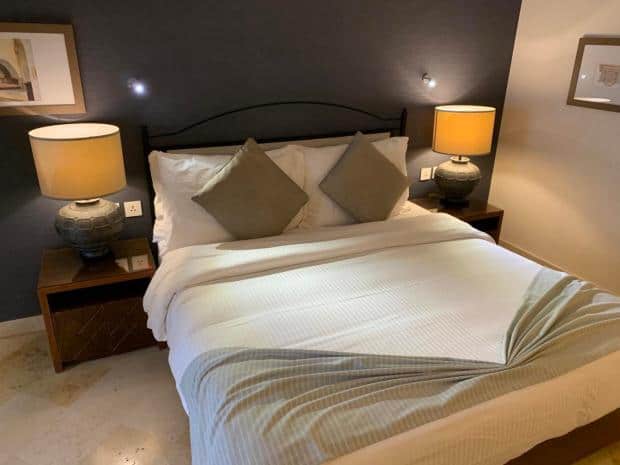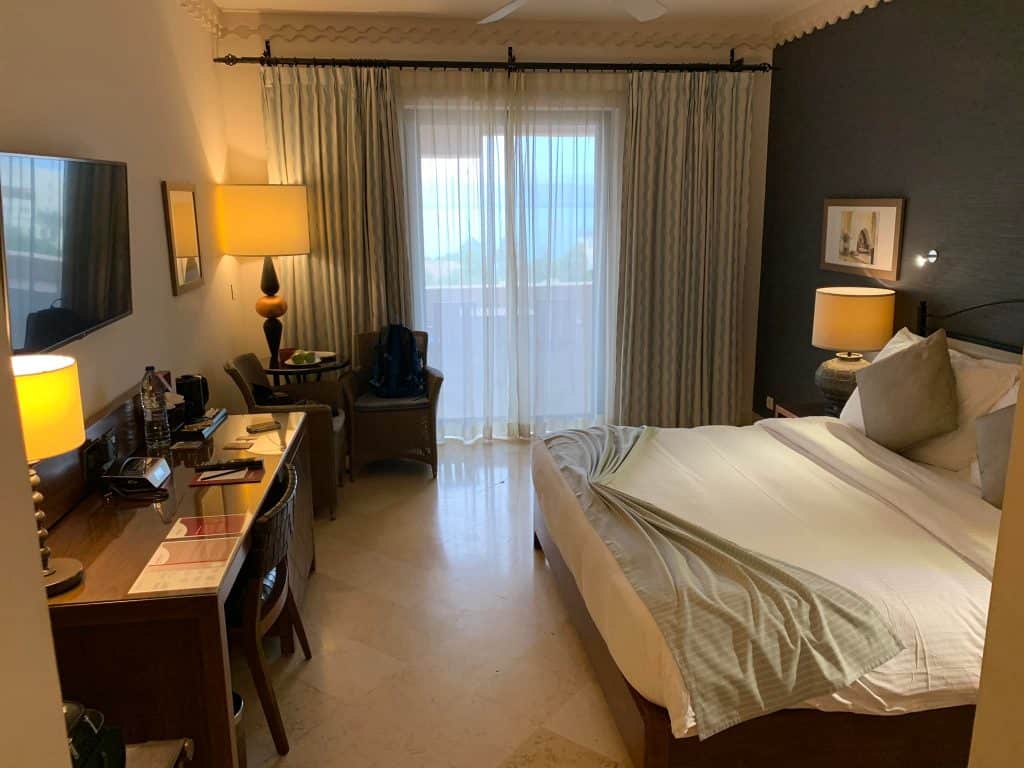 The bed was very comfortable and the room was spacious. I was more interested in the contents of the minibar though which became a bit of a running gag throughout our trip, seeing as we stayed at so many Mövenpick hotels (Petra & Aqaba in addition to the Dead Sea): which ones would have the most drinks?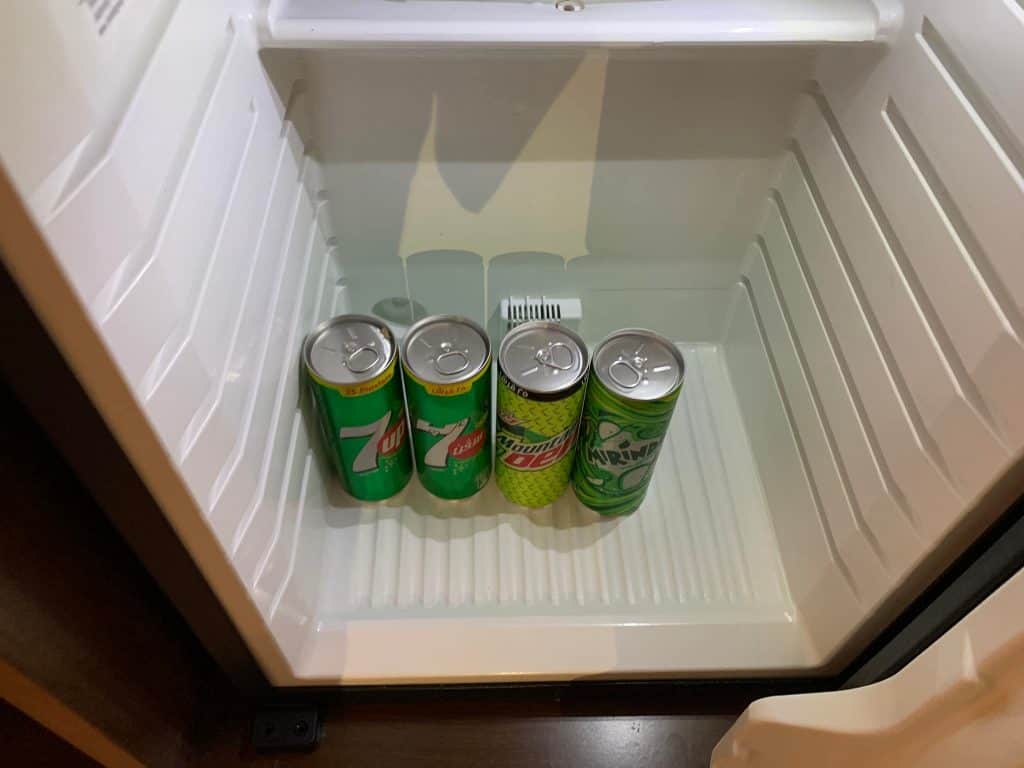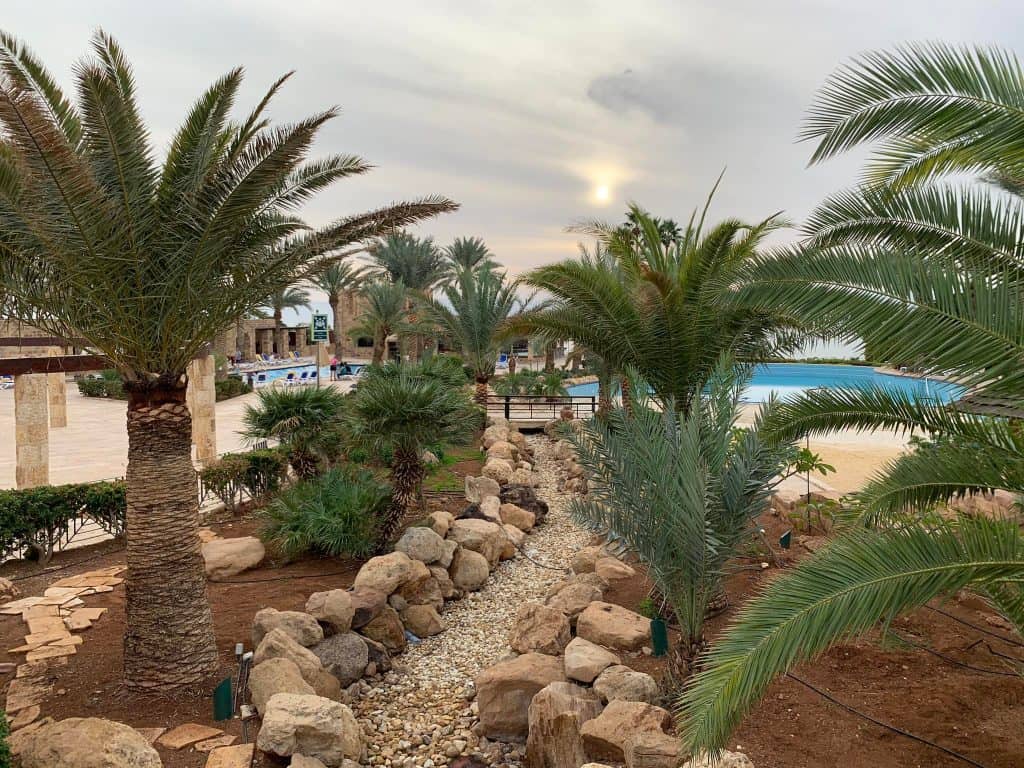 But we immediately went out exploring – straight down to the private beach. We were there in December, so the Summer Pool was empty, but the other pools promised to be reasonably warm.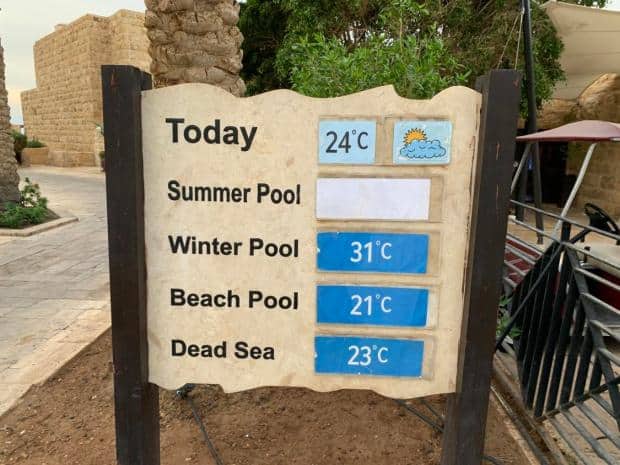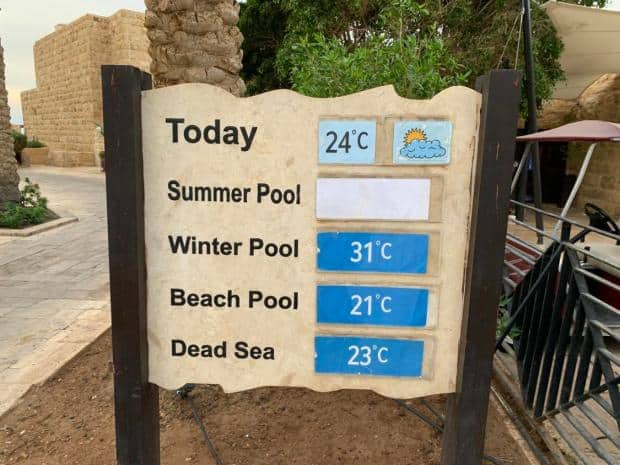 We investigated the Dead Sea and established that the water was in fact salty! The next day we went for a more substantial swim. They recommended only staying in for fifteen to twenty minutes, but we stayed bobbing around for nearly an hour.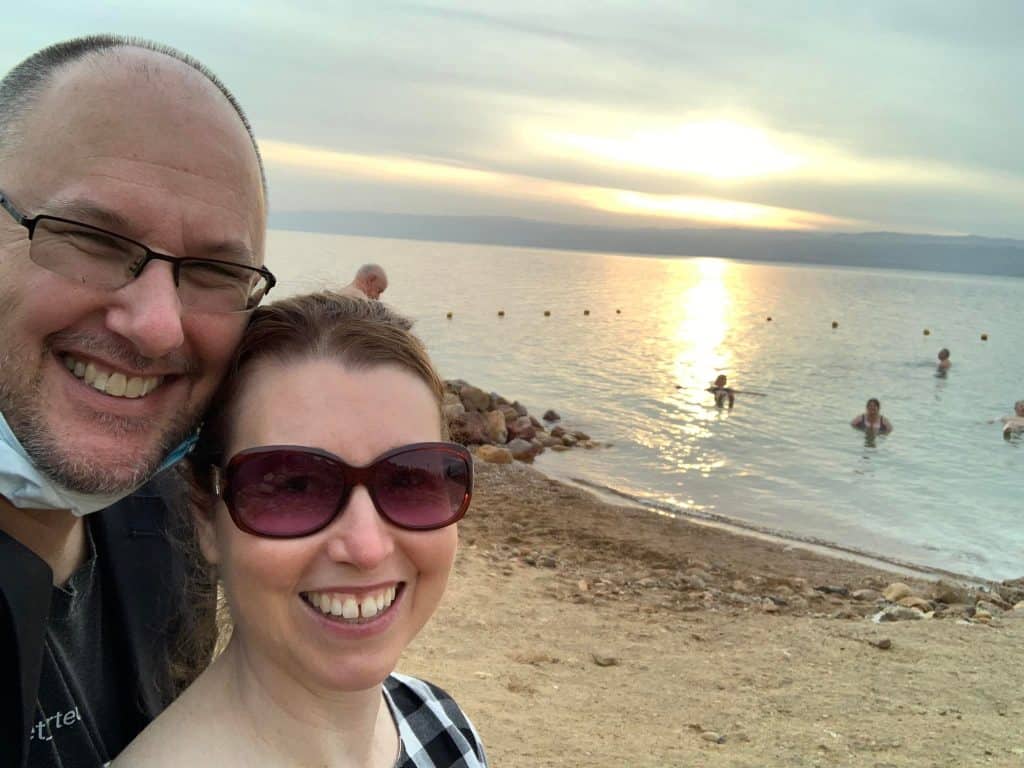 And also the second day, we checked out the Zara Spa. While we didn't have any treatments, we enjoyed the private pools including the water jets in the main infinity pool and the sunset that night was simply magical.
Inside there were some more pools, one of them only slightly less salty than the dead sea (27% salt in the pool vs 30% in the Dead Sea – normal sea water is 3% for context).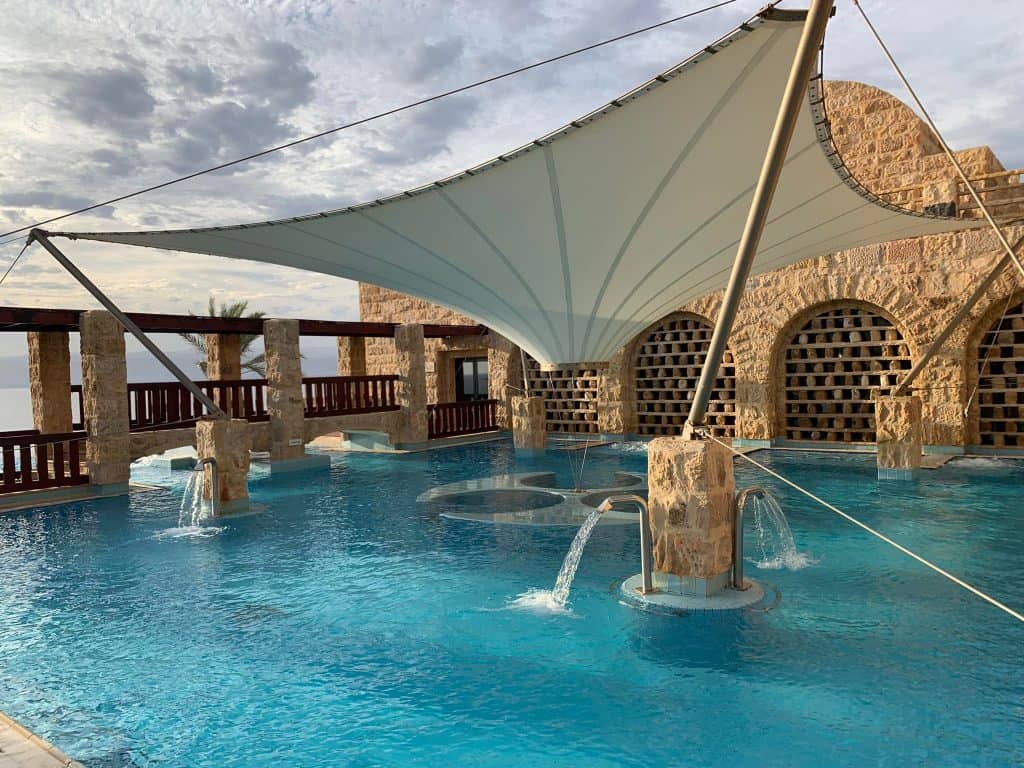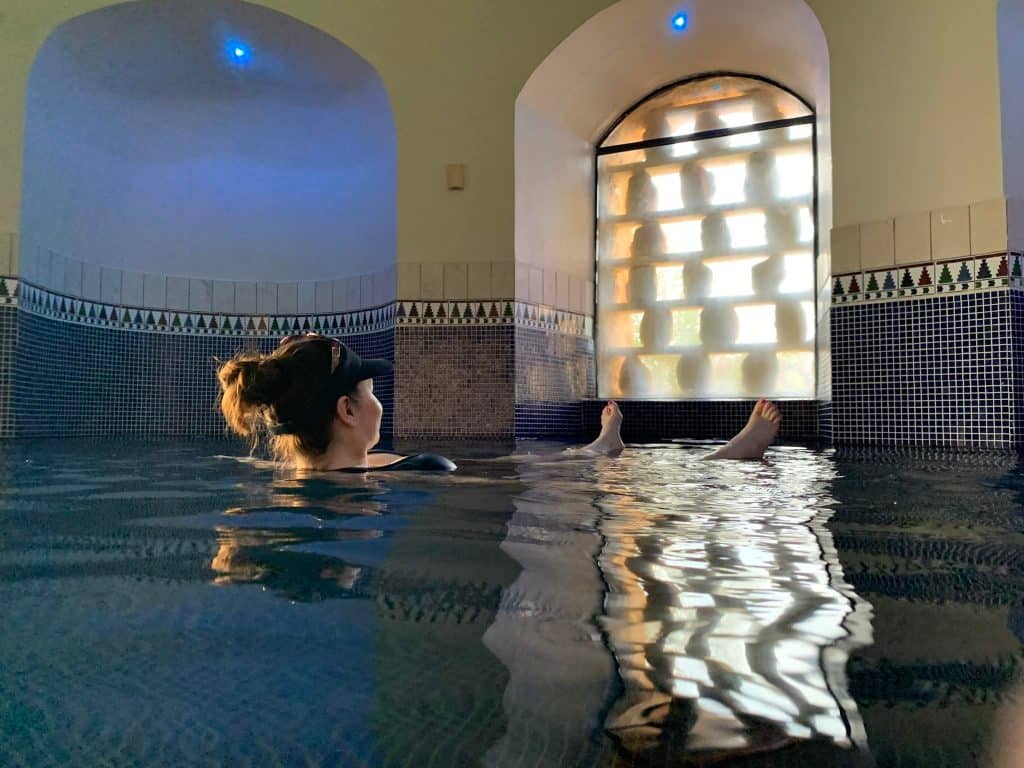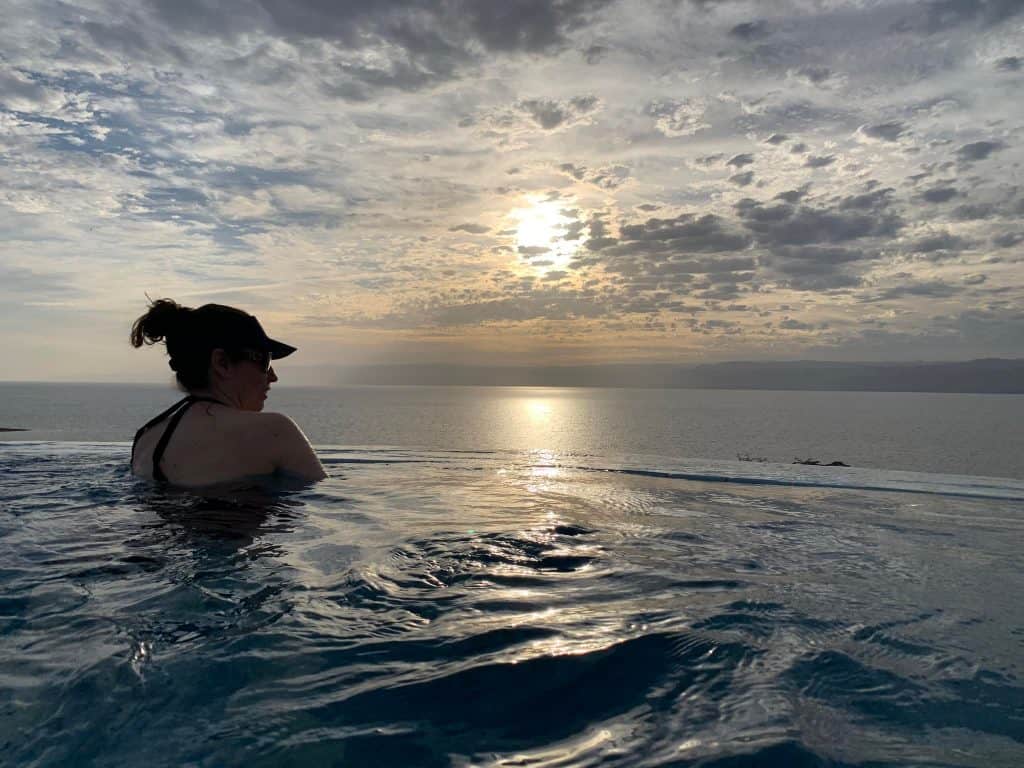 Ange wrote up her thoughts on the different experiences – the Zara Spa vs the Dead Sea.