Our last stop on our Summer UNESCO Tour was Paris, and for the last two nights we stayed at the Hotel Antin Saint Georges.
Location
Situated a short bus ride (two stops) or a choice of two metro lines from Gare du Nord, Hotel Antin doesn't have the price tag of a hotel right beside the international train station, but certainly has the convenience of one. The area surrounding the hotel is upmarket residential, and very well served with assorted restaurants.
We arrived too early for our room to be ready, so dropped off our bags and went out for some lunch. The heavens had opened so we dashed back up the hill to Place Gustave Toudouze where no fewer than five restaurants sit on a triangular town plaza.
Room
Upon our return we were able to check in and went up to our room. We had the choice of a tiny 3-4 person lift or the stairs. Since we were on the top floor, we opted for the lift.
Our room is under the eaves, meaning that we enjoy a slightly sloping wall with a low ceiling on that side of the room. Definitely Ange's side! Like all the rooms in cheaper French hotels, our room is on the small side.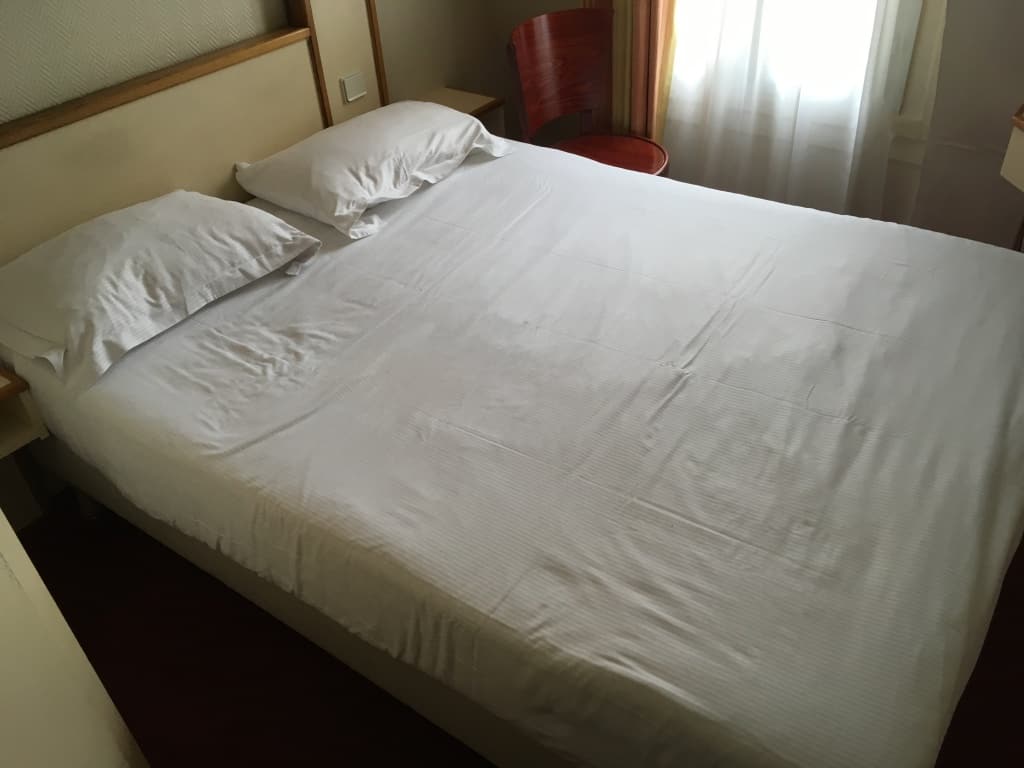 Just enough for a double bed and not much more, while the bathroom actually has a little more freedom of movement in it. The shower is a bit temperamental, but has reasonable pressure once you get the temperature you like.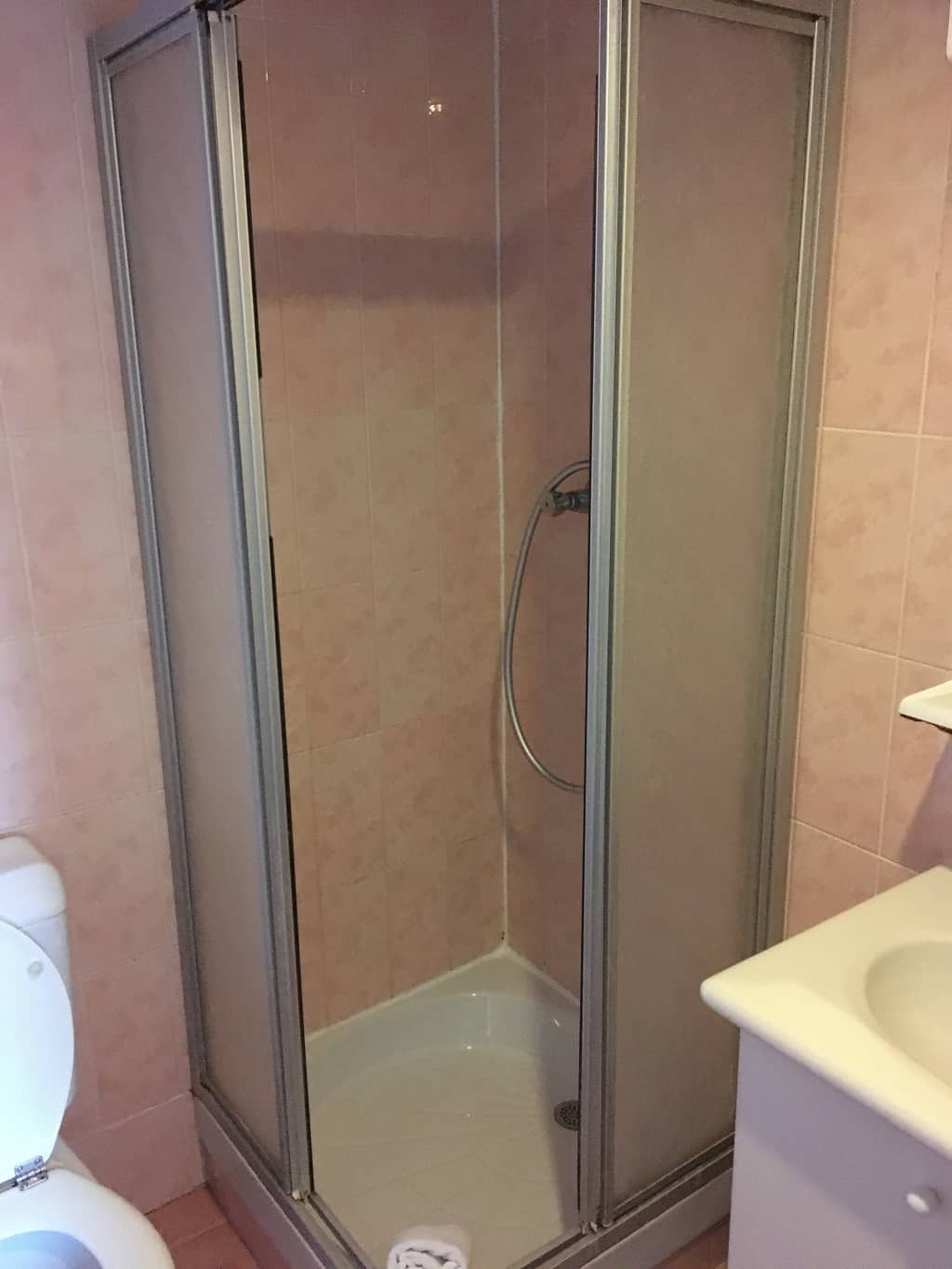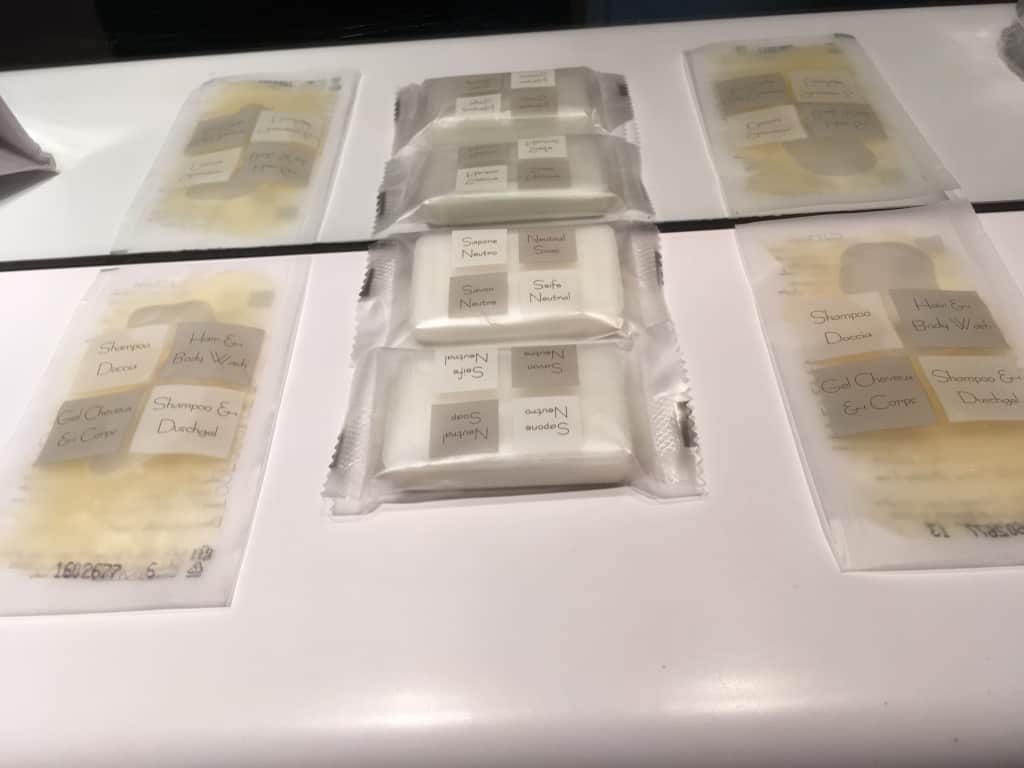 Breakfast
The breakfast is a surprisingly good effort – classic continental (breads, cold meat, cheese, fruit, cereals, juices and coffee) with the addition of the egg boiler which we're getting used to.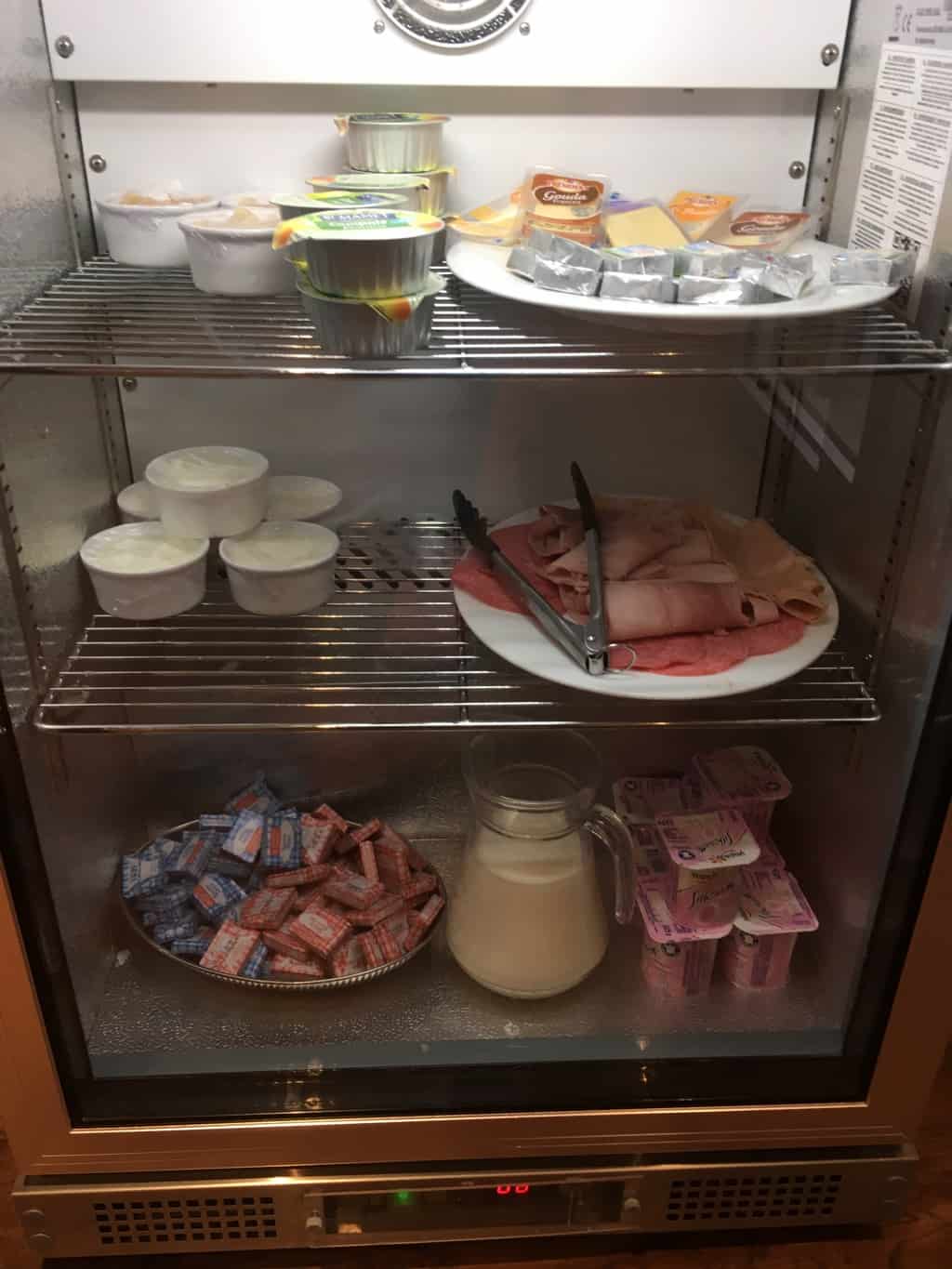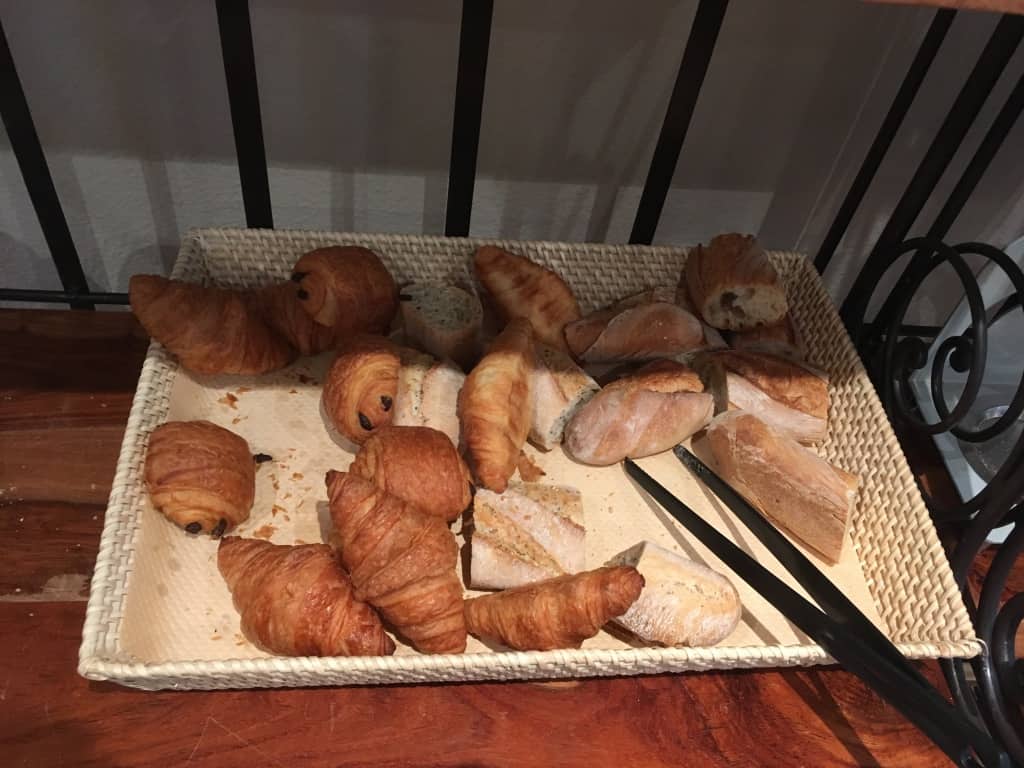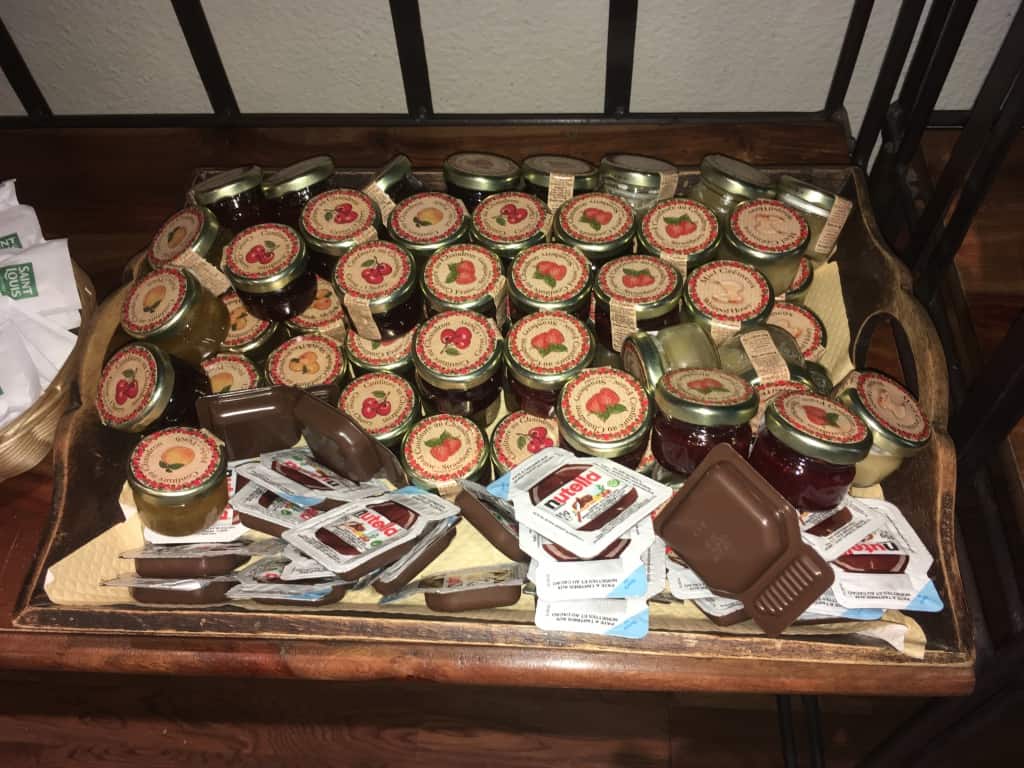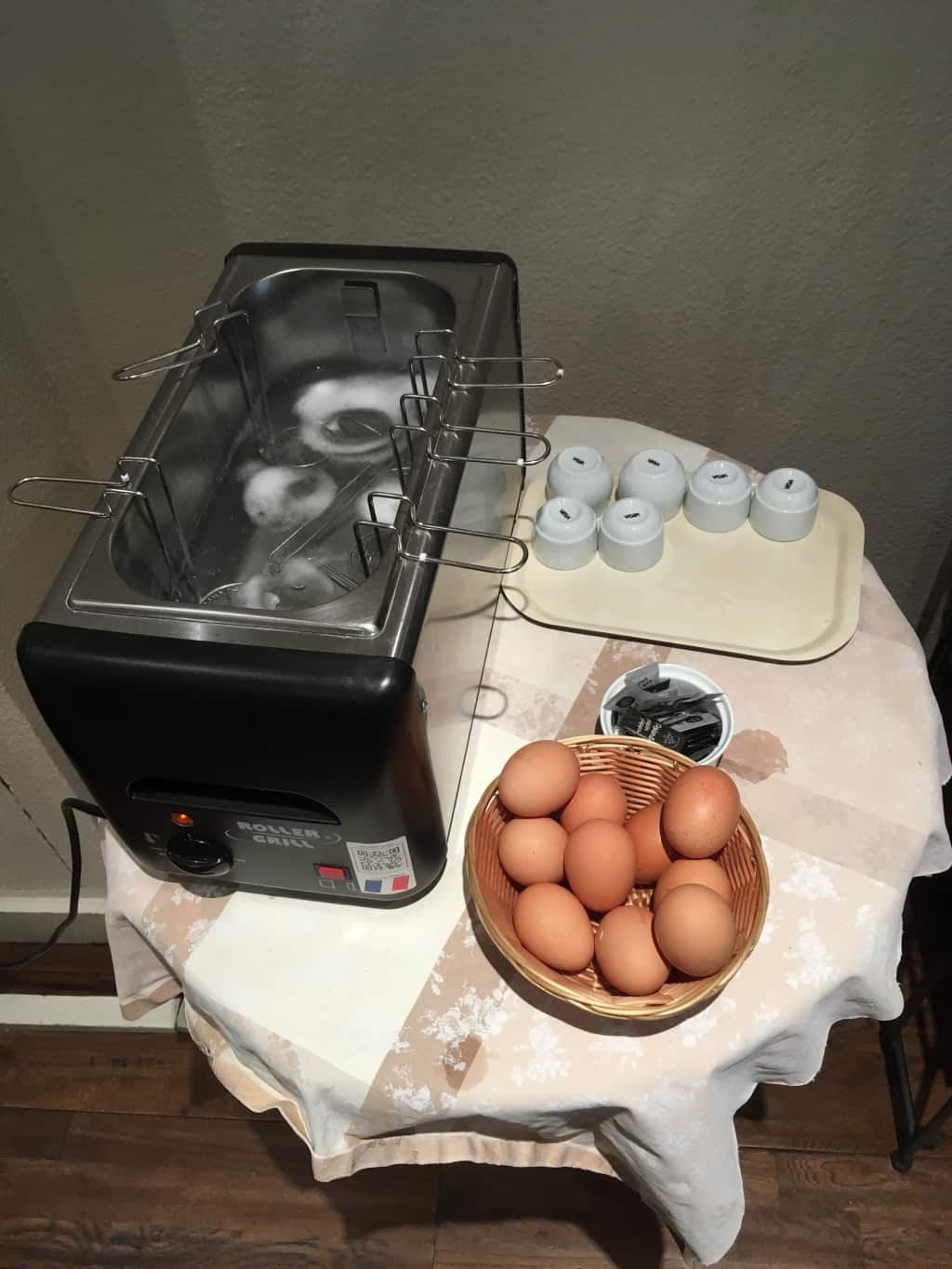 Facilities
I find it hard to get my head around the custom of surrendering your key when leaving the hotel. I guess it makes sense if people keep losing the keys, but it just seems to me to be a good way to keep tabs on guest movements. Surely better to have a penalty fee to replace the key should someone lose theirs? Anyway, one morning when we were leaving there was nobody around so we kept our key. The world didn't end.
Pros and Cons
Pros

Location – very centrally located with a lot of places to eat around
Breakfast was surprisingly good
Airport pickup for €18.

Cons
Would I Go Back?
Hmm… it's a self professed 2* hotel in Paris, so it's small, light on facilities (no sauna or pool) and is feeling its age. But it's clean. It's a good location, and breakfast was good. So while it would be tempting to try to find something cheaper or nearer to the station, you run the risk of getting something even smaller or worse – not as well cared for. Maybe a case for better the devil you know…