We arrived early from London and rather hopefully enquired as to whether we could check in. As we were three hours early, we weren't surprised when we were told that while we could drop off our bags, the room wouldn't be ready until 3. We nip downstairs to use the bathrooms before we head out for a walk and see that they have a ping pong table set up in the basement.
We came back from a leisurely stroll along the beach at half past two and we're lucky that housekeeping had finished with our room so it was ready.
The lift was an interesting specimen. If the receptionist hadn't warned us that it took a little while to arrive I would have been convinced it was broken. It fitted three people or 225kg (500lbs), and moved at a dignified if somewhat glacial pace.
While the hotel was created in 2006, the housing on Regency Square was built between 1818-1828. Prior to that it was a military camp that was mentioned in Pride and Prejudice. Just when I thought I had escaped Jane Austen!
Room
We're in room 12 on the top floor and while we'd have loved to have a sea view, we're facing the other way so we get to see a sea of roofs and the car park of the hotel next door. We don't care though because the room features a striking mural which is much more interesting.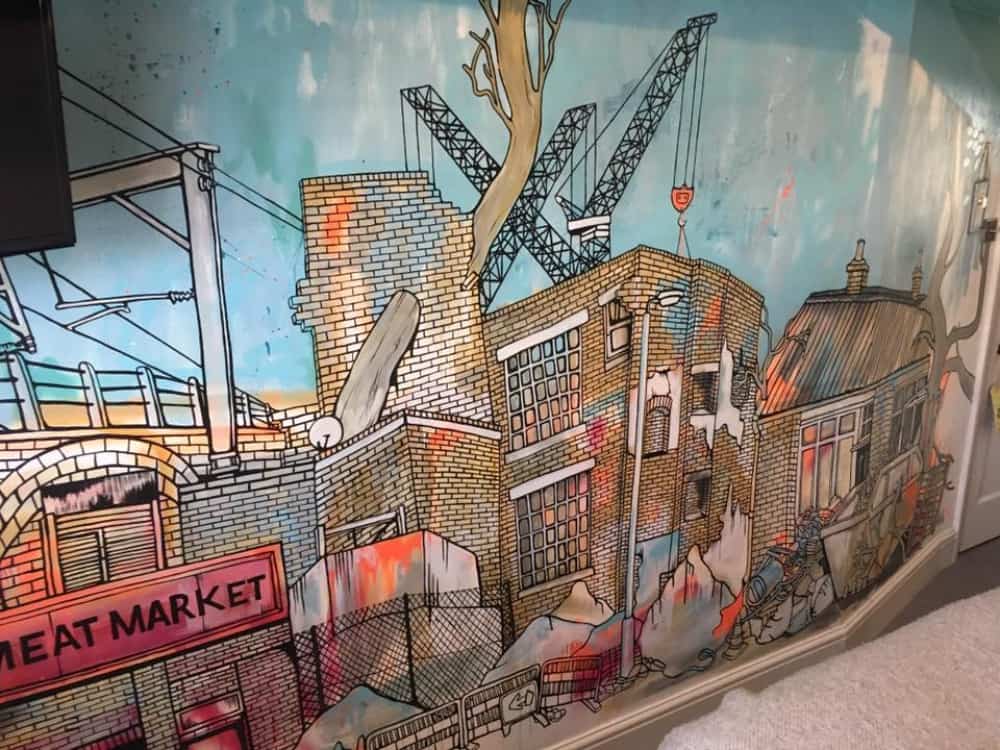 The owner of the hotel was inspired by the local art scene and so invited local artists to stay for free while completing a mural in their room. Ours is by Jo Peel, and so not only is the mural signed, but the door to the room proudly displays her name.
Ange describes the room decor as rustic chic, and it reminds me of the two 25 hours hotels we stayed in on the continent (Vienna and Berlin). It's meticulous in its execution, and we find out that they have created a business out of interior design called Salisbury & Co Interiors. I like it: it has way more character than the soulless chain hotels.
The hotel has a very local feel with the minibar featuring an array of products from local manufacturers: beer from a local brewer, Cornish chocolate and Brighton Gin.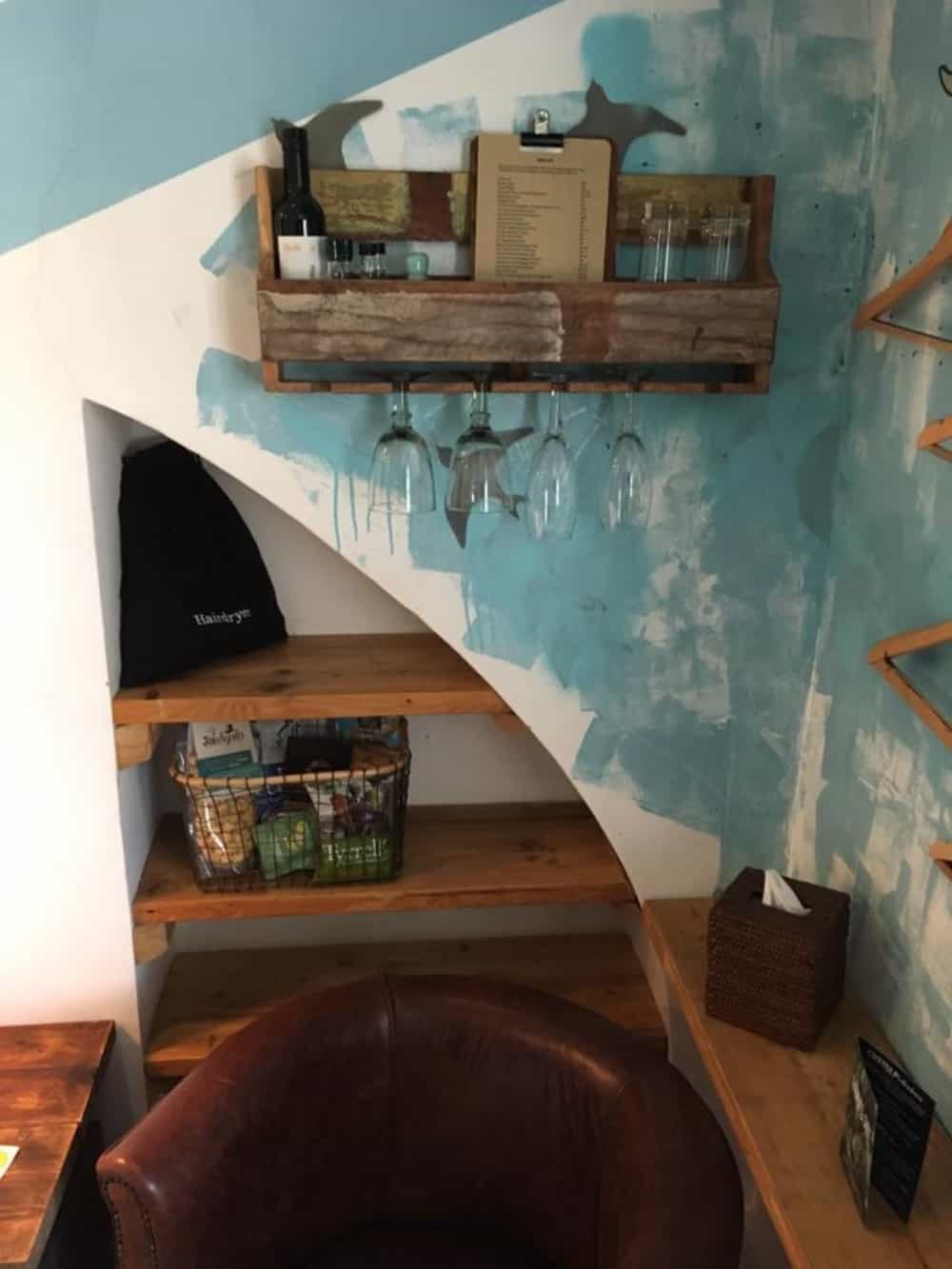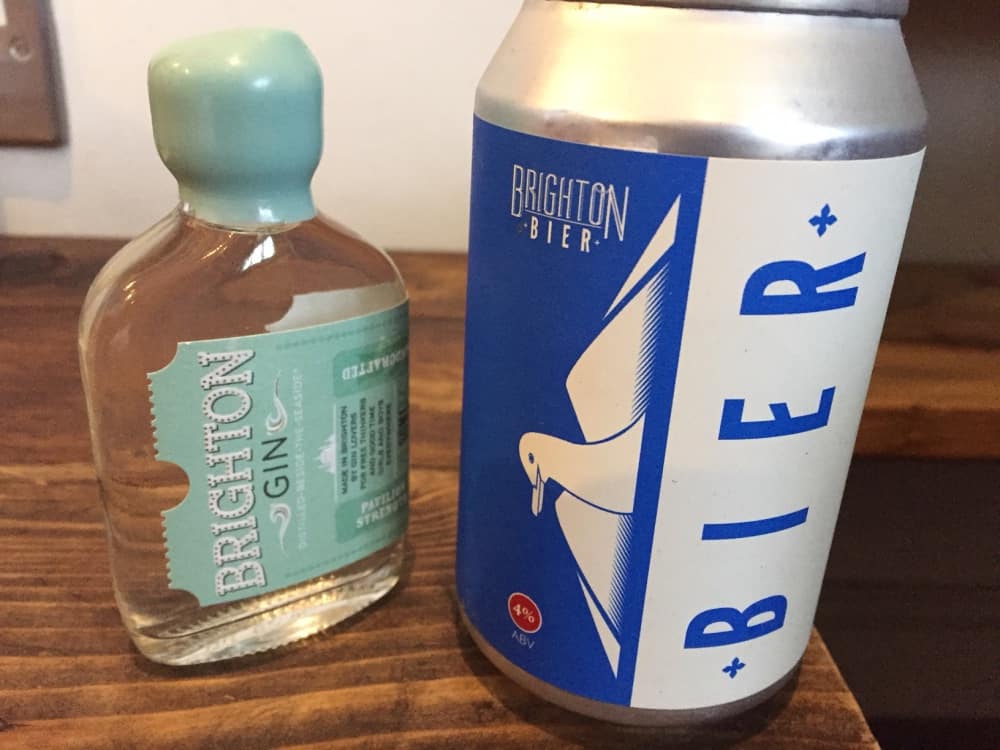 The funniest thing is the size of the bathroom. A very clever design packs in both a shower and toilet into a wardrobe sized space. I'm worried about the water pressure in the shower but have my fears allayed. While it is an antique looking tap to turn it on, it is fully modern in functionality and heat.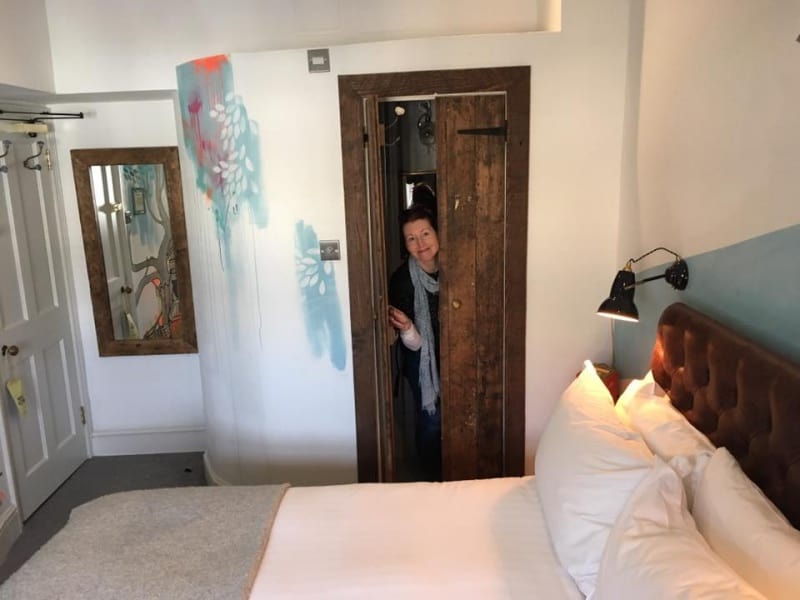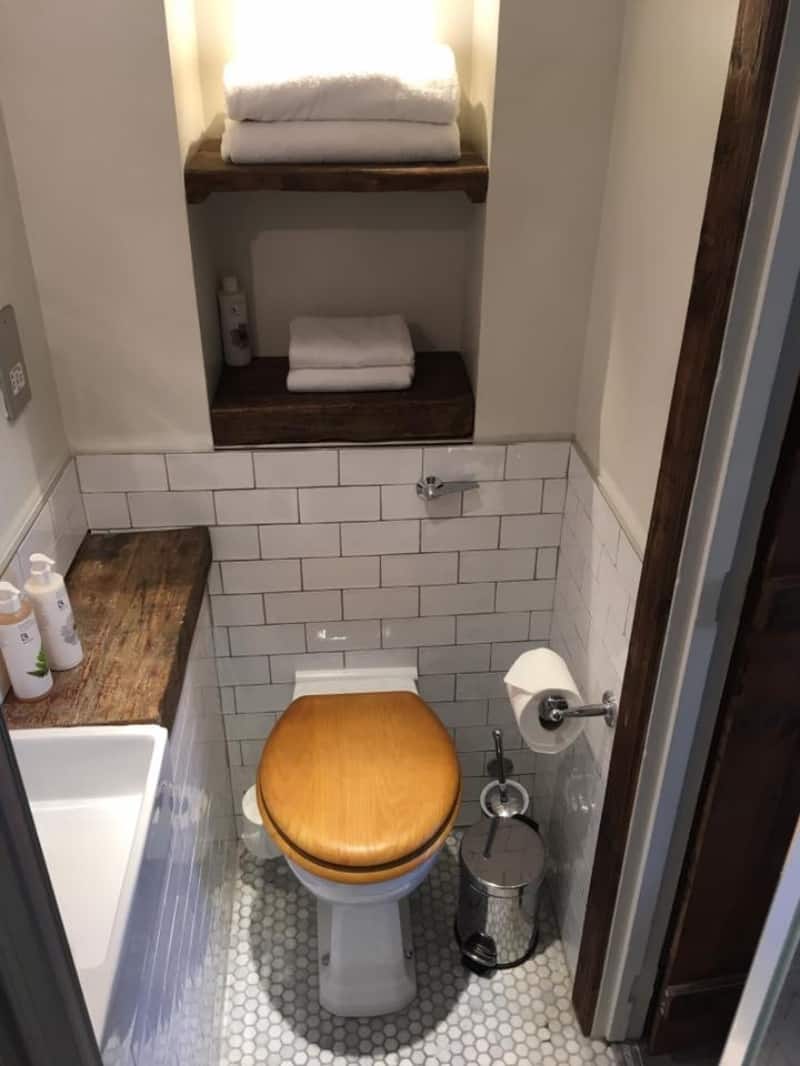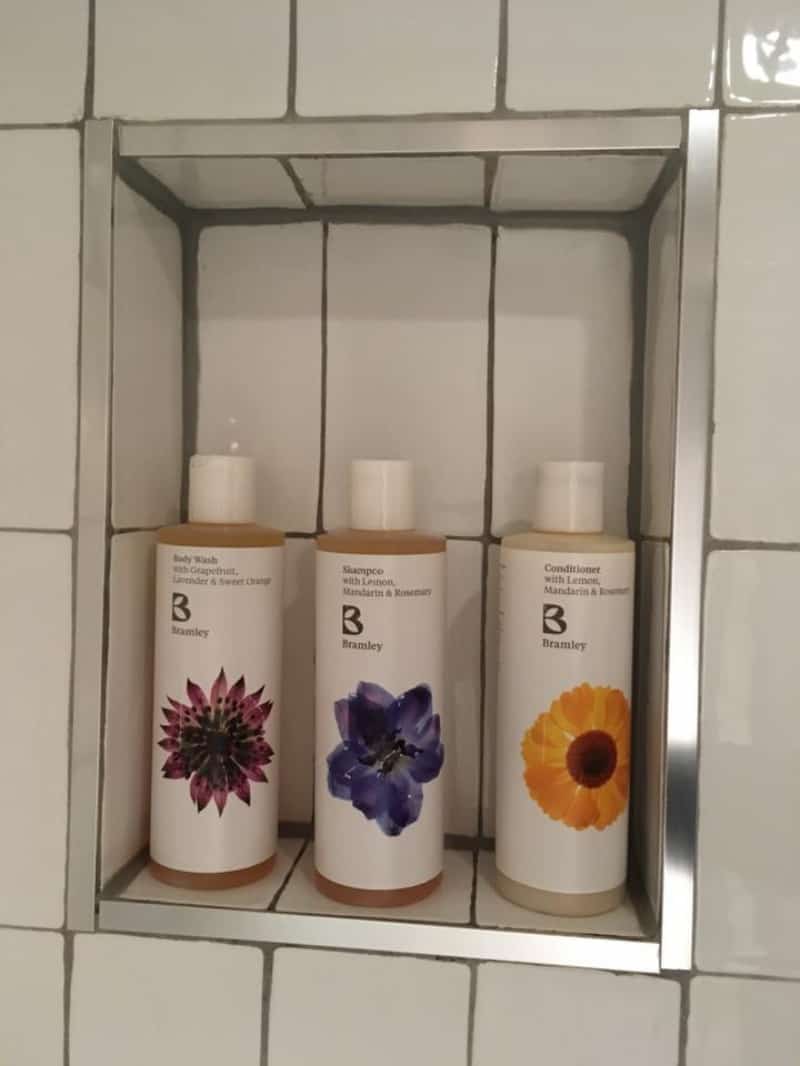 The toiletries are in large bottles which raises my eyebrow. If you take toiletries from a hotel and they are the single serving type then the hotel is not out of pocket, but these ones are about the same size as you'd buy in the chemist. I'm about to point this out to Ange when I see a sign indicating that the hotel will charge you for the bottle if you take it home, which is fair enough I suppose.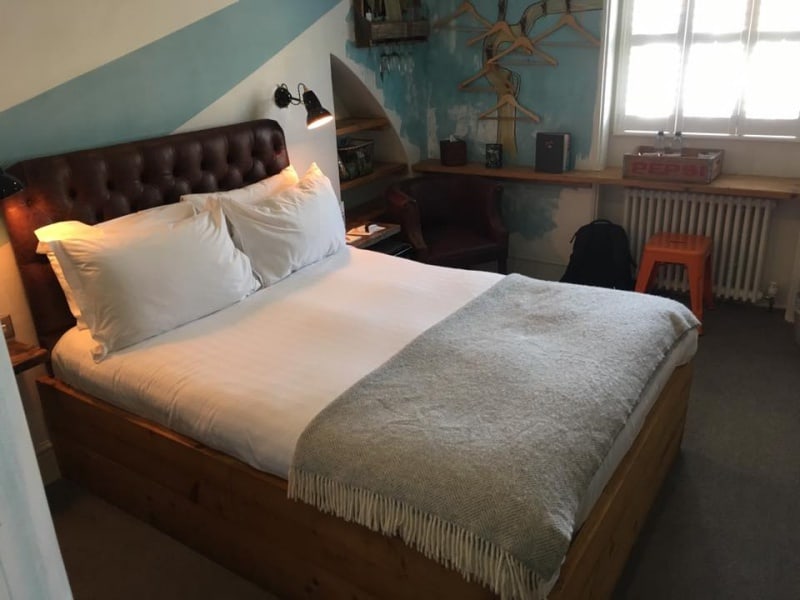 The bed isn't huge, but if it was any bigger it would dominate the room, so it's the right size. And so comfortable. It's got both a topper and a mattress protector, so you're well supported. Ange reckons the pillows have duck feathers in them, I have a feel and, to seem knowledgeable, adamantly insist that it's actually goose feathers, but in reality I have no idea. They do feel like they have some sort of down in them.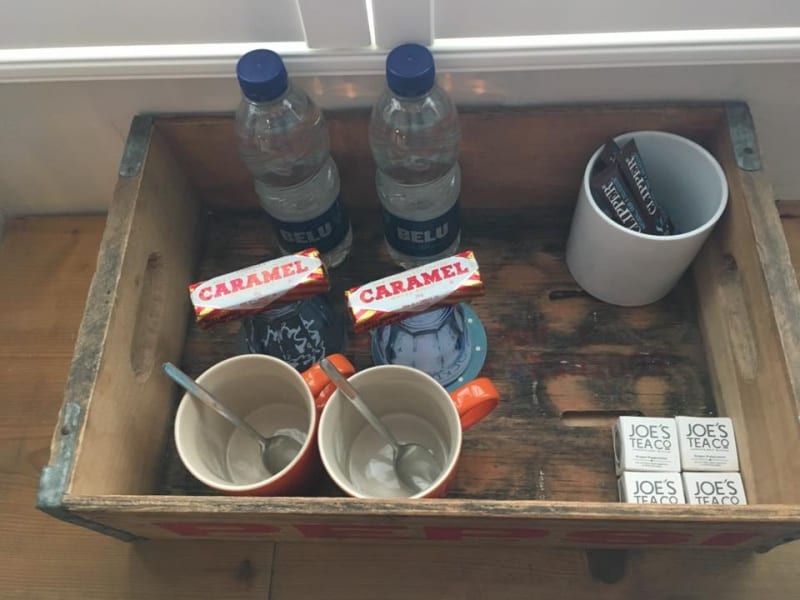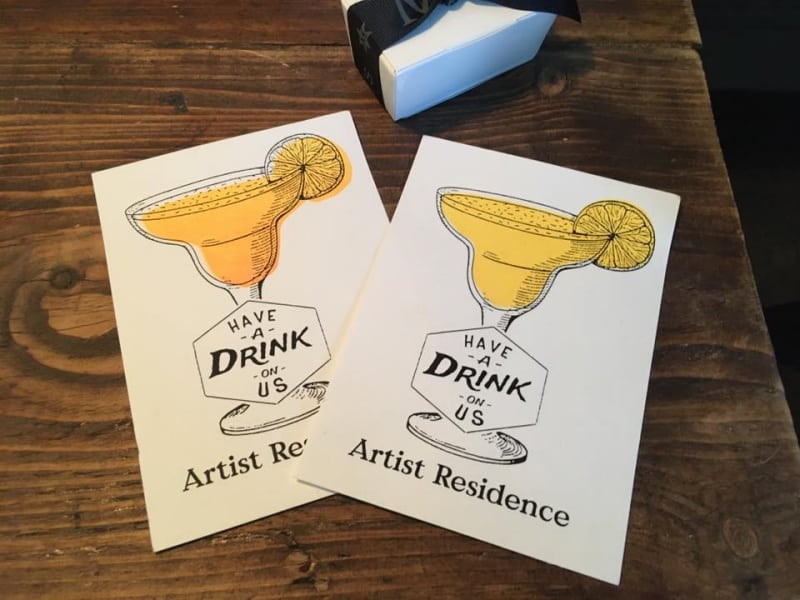 In amongst the booklet telling the story of the hotel and the minibar price list are a couple of welcome gifts: a pair of truffles and a couple of vouchers for free cocktails. We head down for the cocktails and find a two for one happy hour going on.
Unfortunately I can't persuade the barman that we should therefore get four free cocktails (2 for 1 for each voucher, surely?! Lol!) so we settle in with our choices. Each cocktail is a play on the name of a famous (or infamous) person: Ange has the Rye and Goslings, while I have the Donald Trumpkin. The roasted marshmallow on top of mine resembles The Donald's unique hairstyle.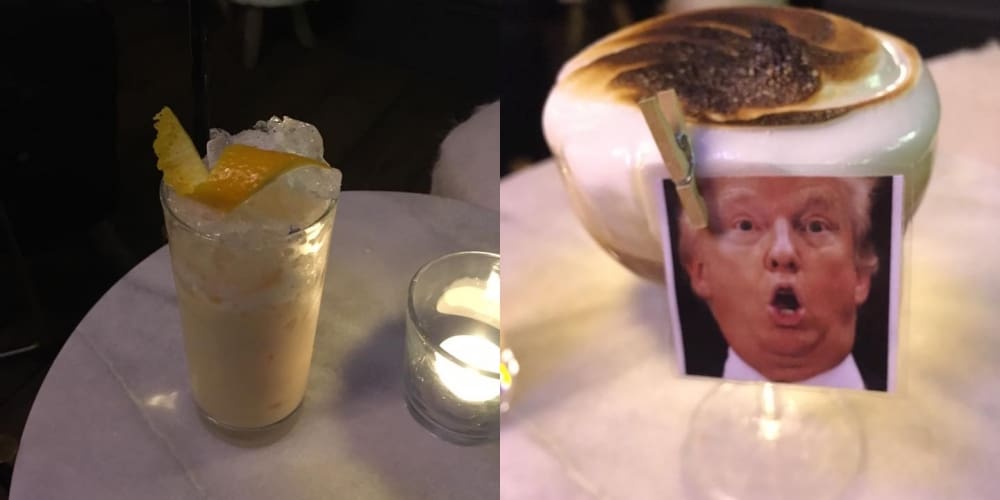 Location
The location is pretty special. Regency Square faces the water and is right beside the British Airways i360. This is apparently the world's highest moving observation tower: a glass donut which ascends and descends a giant pole allowing for unparalleled views (138m).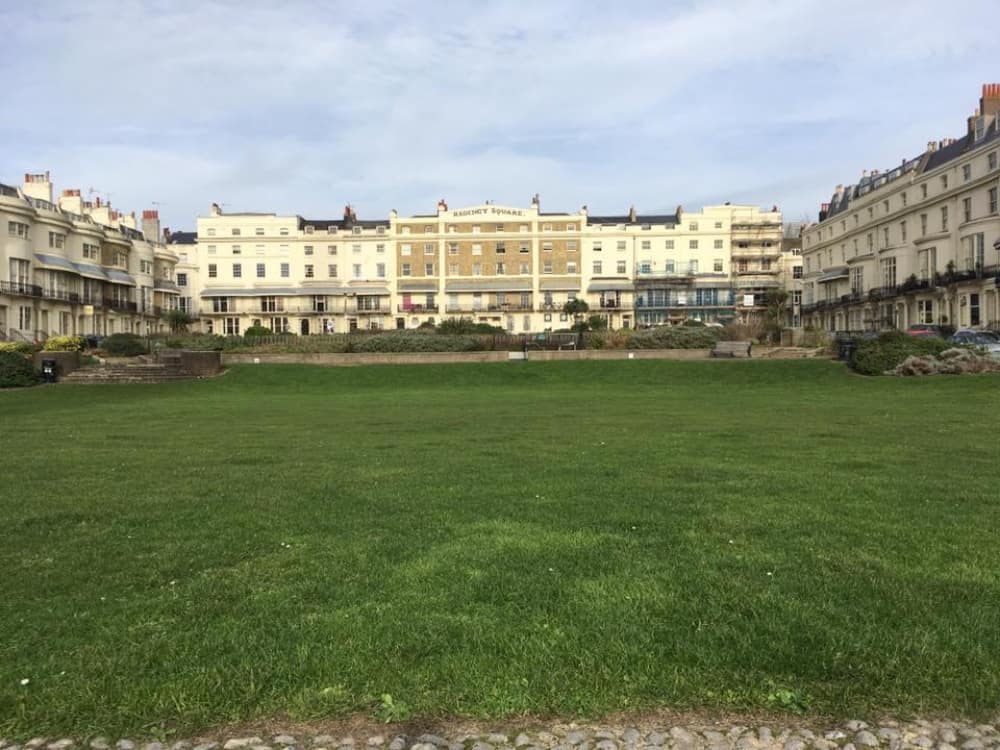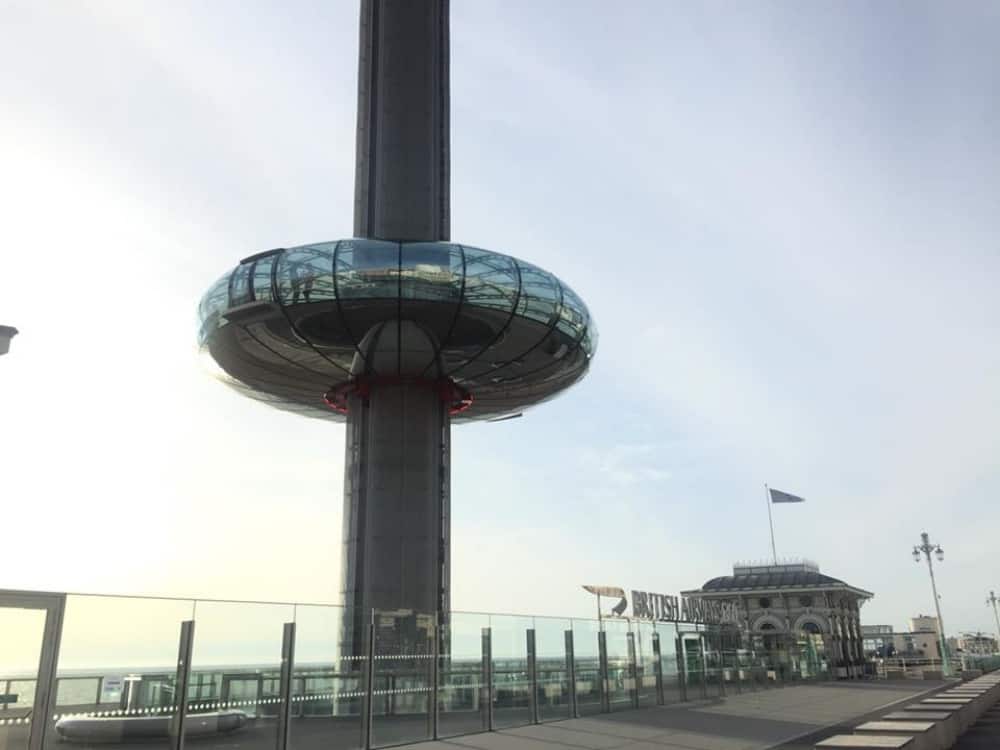 To me it looks like a carnival ride which should spin as it descends and I'm always disappointed when we see it descending slowly: in my minds eye I see it plummeting quicker, spinning as it does so and all the occupants plastered to the inside by the centrifugal force. We weigh up going on it but at £16pp we think it's too expensive.
A very short stroll away is Preston Street which has thirty eight places to eat on it. Definitely something for everybody!
Breakfast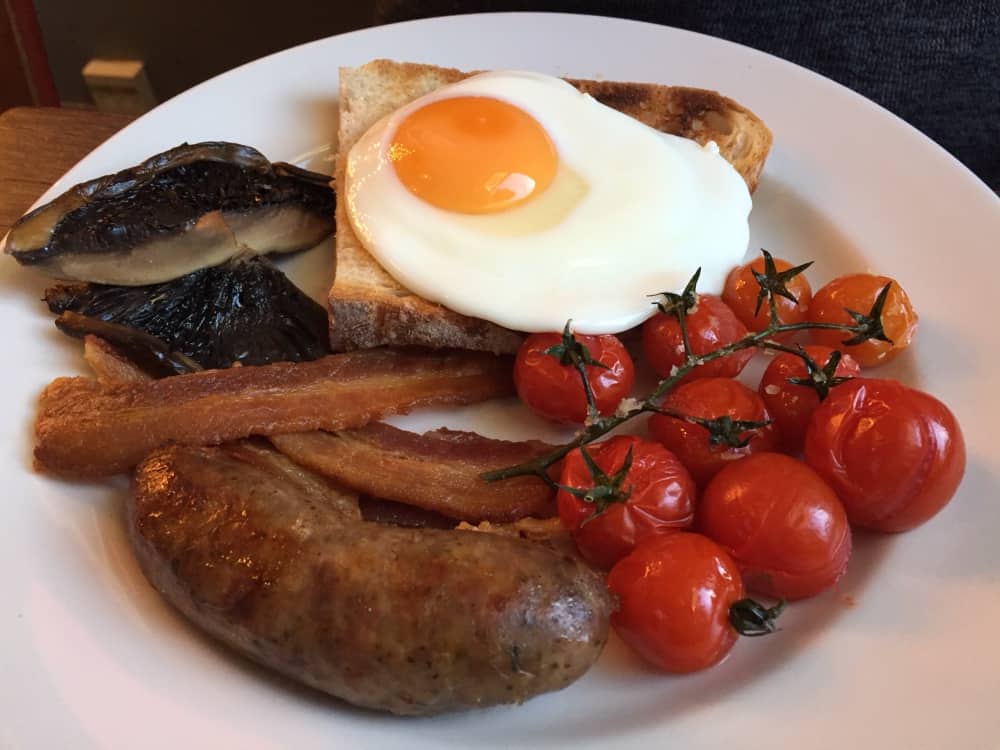 Speaking of food, our room included breakfast, so we both elected to have the mini full English. Don't let the name fool you, the full English still hits the spot. A fried egg sits on a piece of toast while mushrooms, bacon, sausage and fried cherry tomatoes are gathered around. The bacon is a little unusual: thicker than were used to, and crispy: still delicious though. In addition to the a la carte offerings, you can also get cereals, fruit and juice.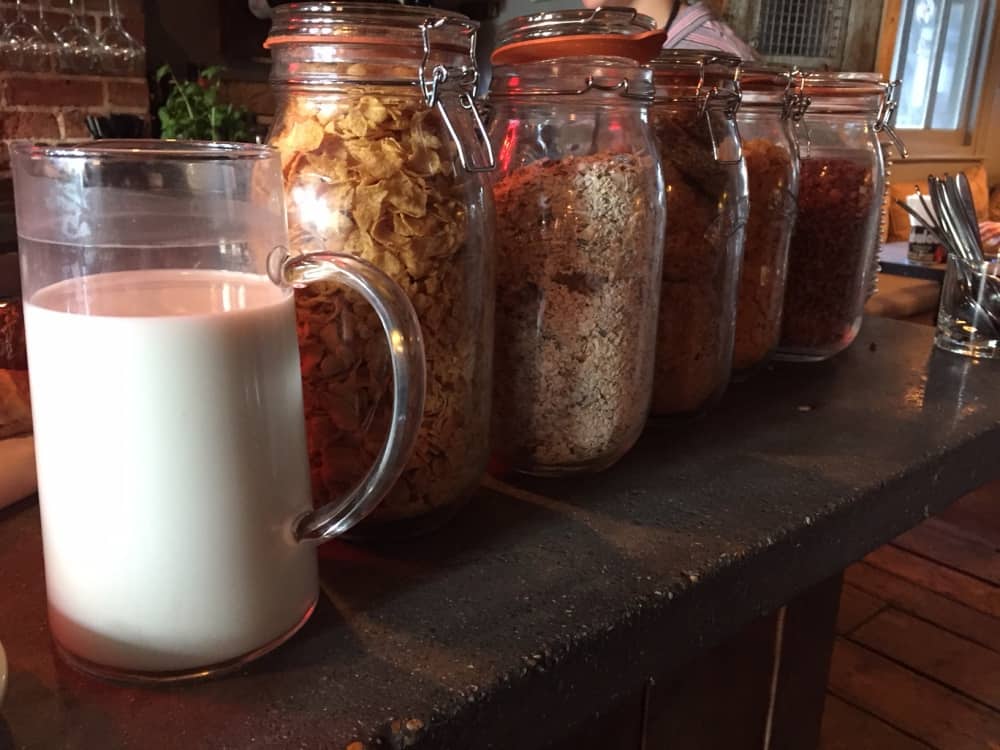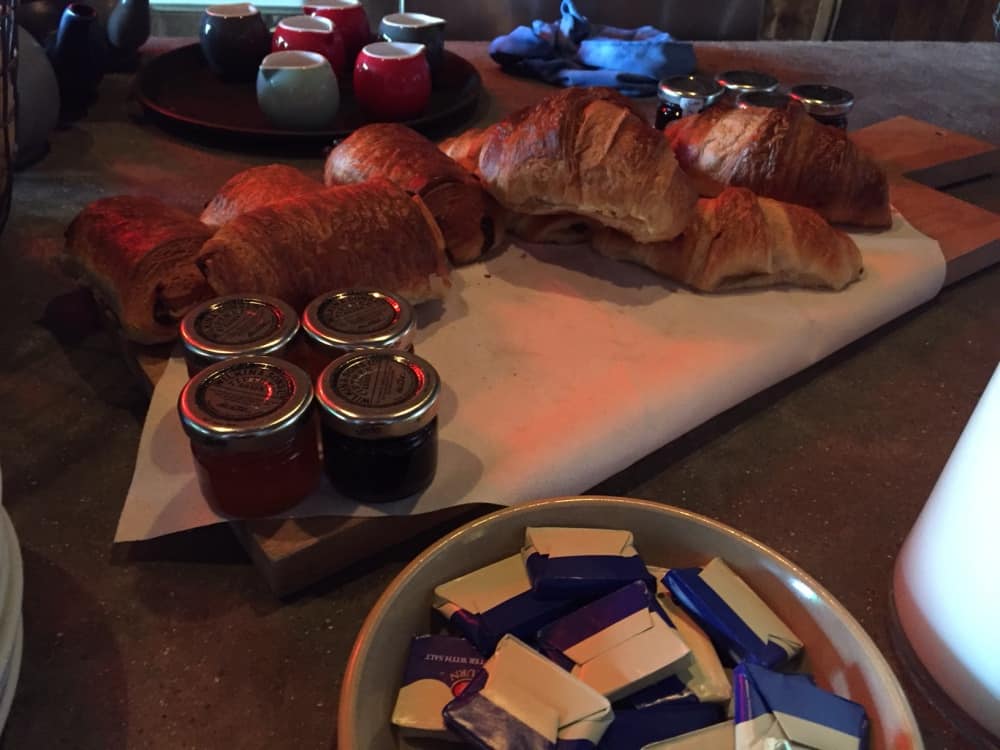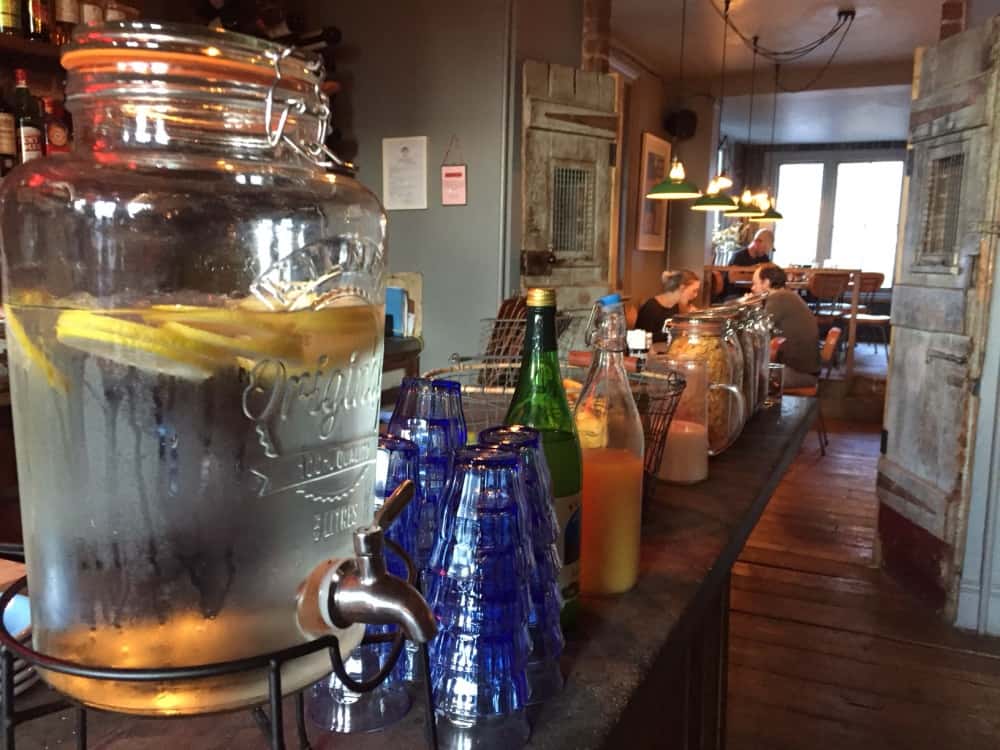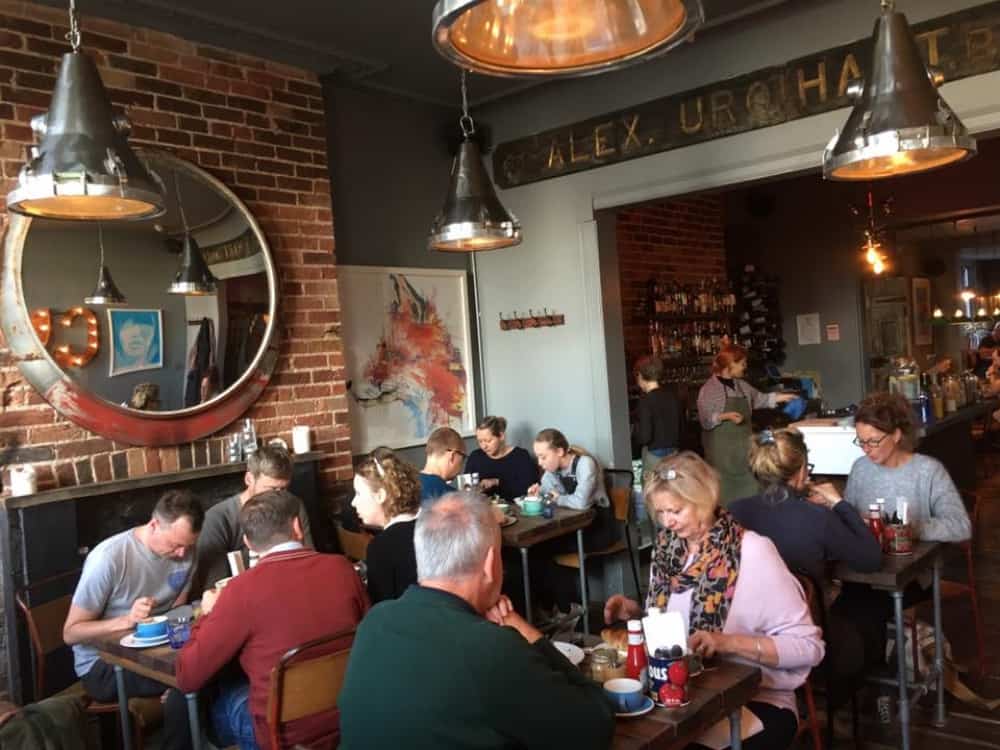 Pros and Cons
Pros

We loved the arty decor
Location is handy
Staff were very friendly
Free cocktails were a very nice touch
Breakfast was delicious.

Cons
Would I Go Back?
I think I would – the location is great, the staff were very friendly and they're exploring the funky cool niche that the 25hours hotel chain have carved out for themselves on the continent. The breakfast was just the right size and the bedroom cosy and comfortable – what's not to like?
The Artist Residence kindly provided us with a discounted stay. All opinions remain our own.