Location
After a slightly delayed train journey from Ypres, we're happy to alight and make the 20 minute trek on foot across town from Gare de Lille Flandres to the Clarance Hotel on rue de la Barre. Lille looks lively in the afternoon sunlight and the whole town seems to be out enjoying the fine weather.
The Clarance is set in a gorgeous renovated 18th century townhouse, it's a 5 star hotel (one of the few in Lille) and part of the Relais & Châteaux – an association of over 550 independent hotels, all at the upper end of the market. We've just left Brugge where we stayed in another Relais & Châteaux hotel so we're expecting a certain level of service and amenities. We're not disappointed.
We enter a designer reception area where we're greeted by a lovely receptionist who checks us in with ease and looks genuinely sympathetic to the story of my sprained ankle (or as Chris likes to call it 'Bent in Ghent'). She disappears to fetch some ice and leaves us in the hands of her young male colleague who gives us a run down about the hotel.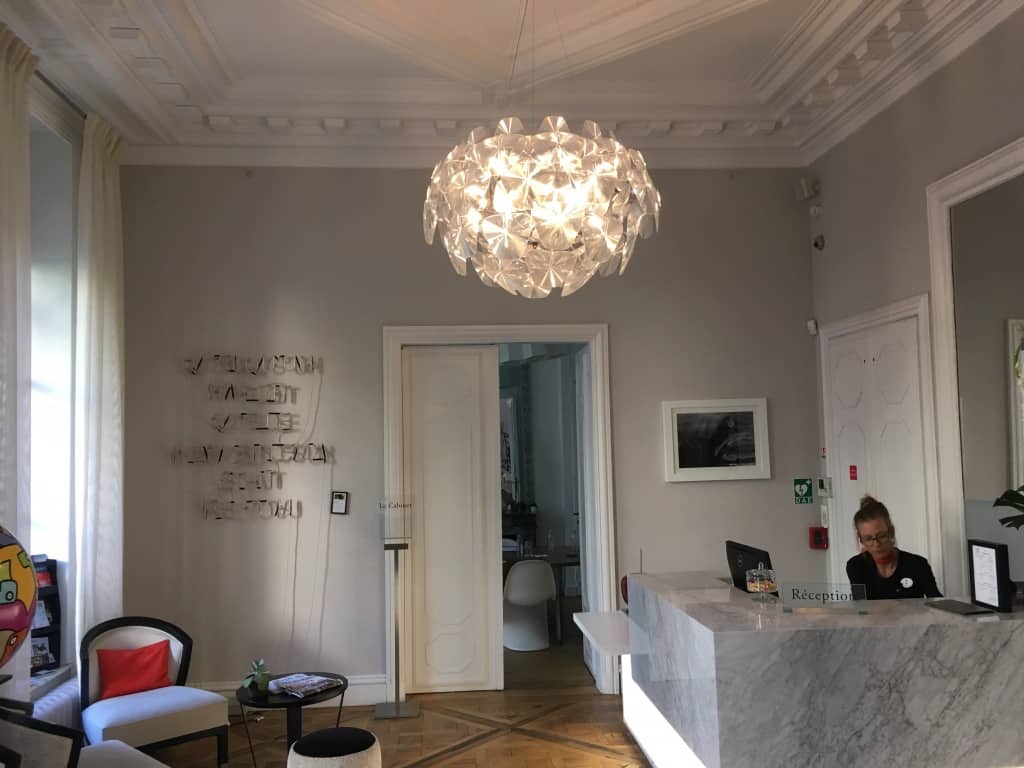 He tells us the owners have strived to retain many of the character features of the hotel; the floors, the ceilings and the woodwork. The high ceilings are decorated with intricate plasterwork and the carefully chosen artwork and impressive modern light fixtures accentuate the effect of grandeur. We're impressed, they've done a good job of blending contemporary and classic.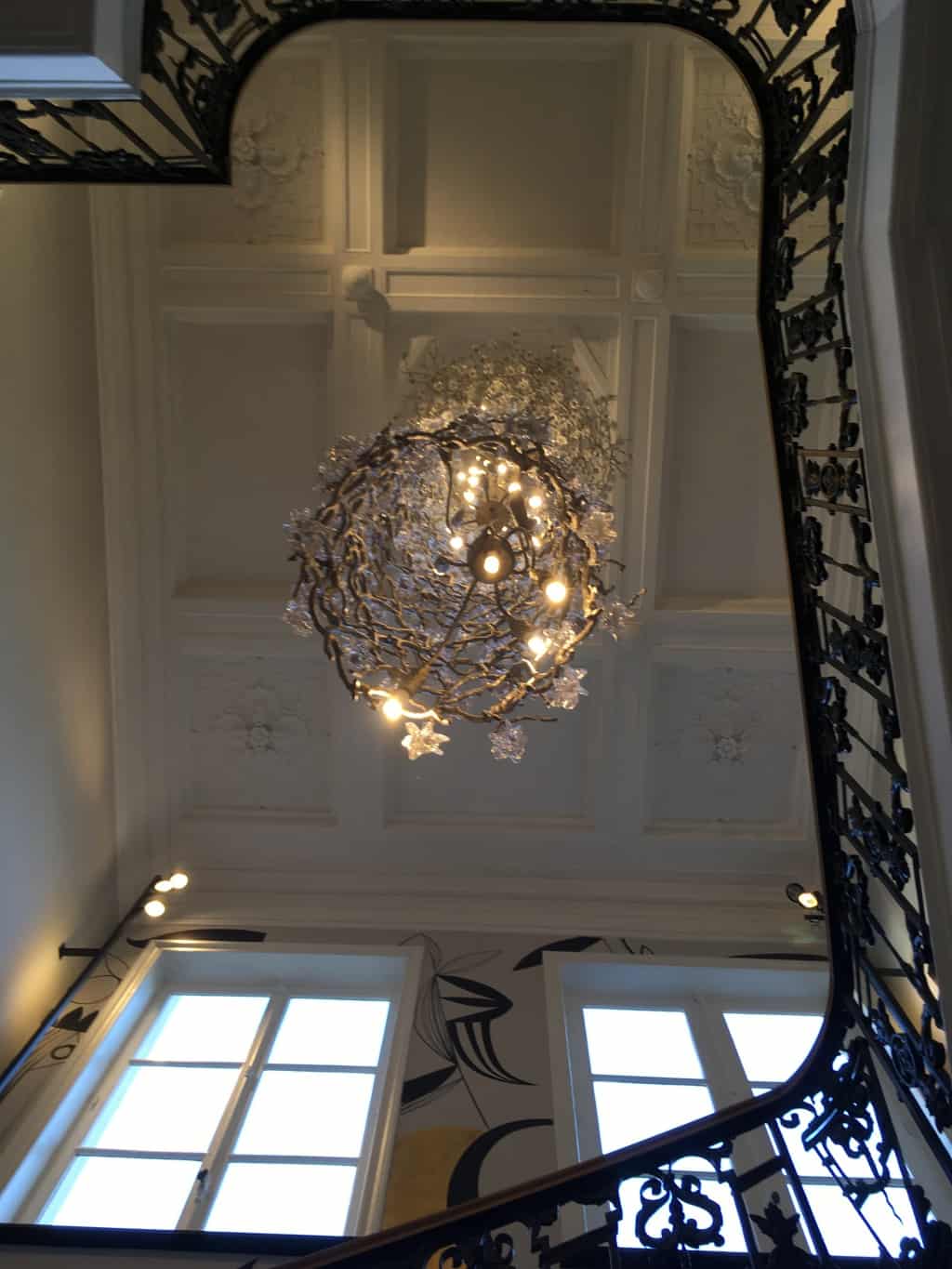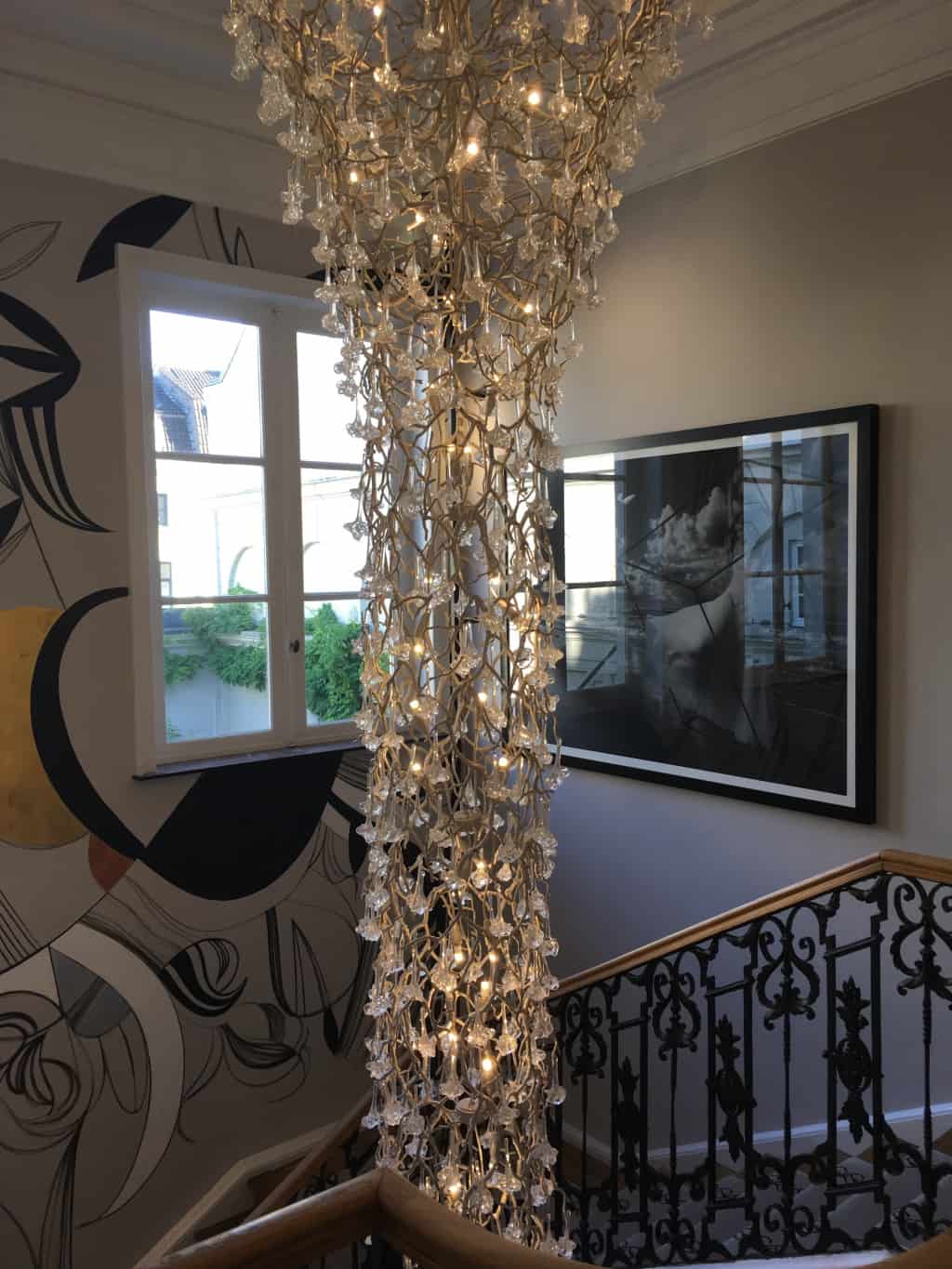 Ice in hand, we head up in the lift to the first floor and room 10, named the La Géante (The Giant) after a sonnet by Charles Baudelaire. There's some amusement by us, since Chris sports a height of 6ft 4 it's a fitting room to say the least. There are 19 rooms and suites in the Clarance and each is distinguished by a poem that appears in Les Fleurs du Mal (The Flowers of Evil).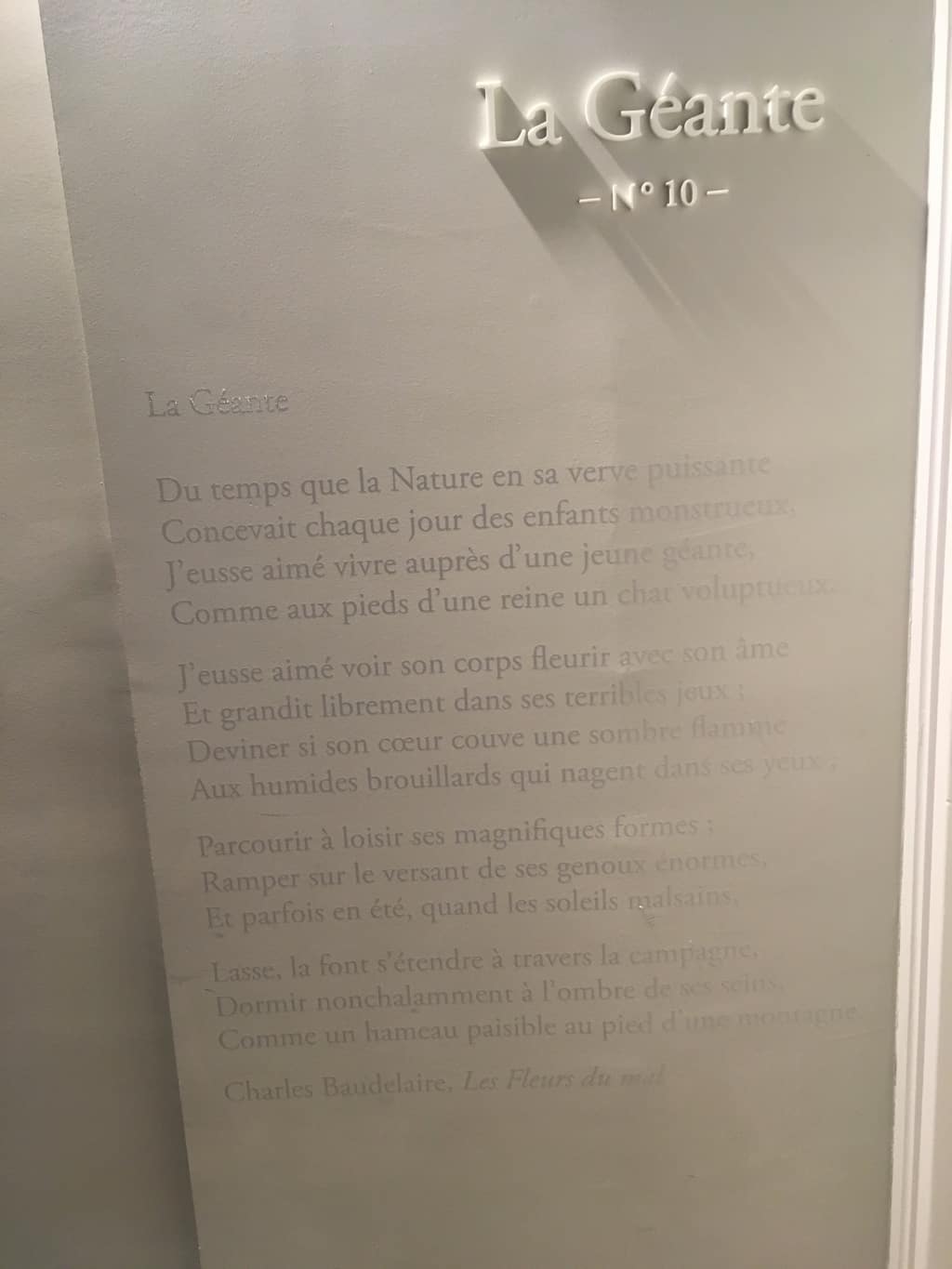 Room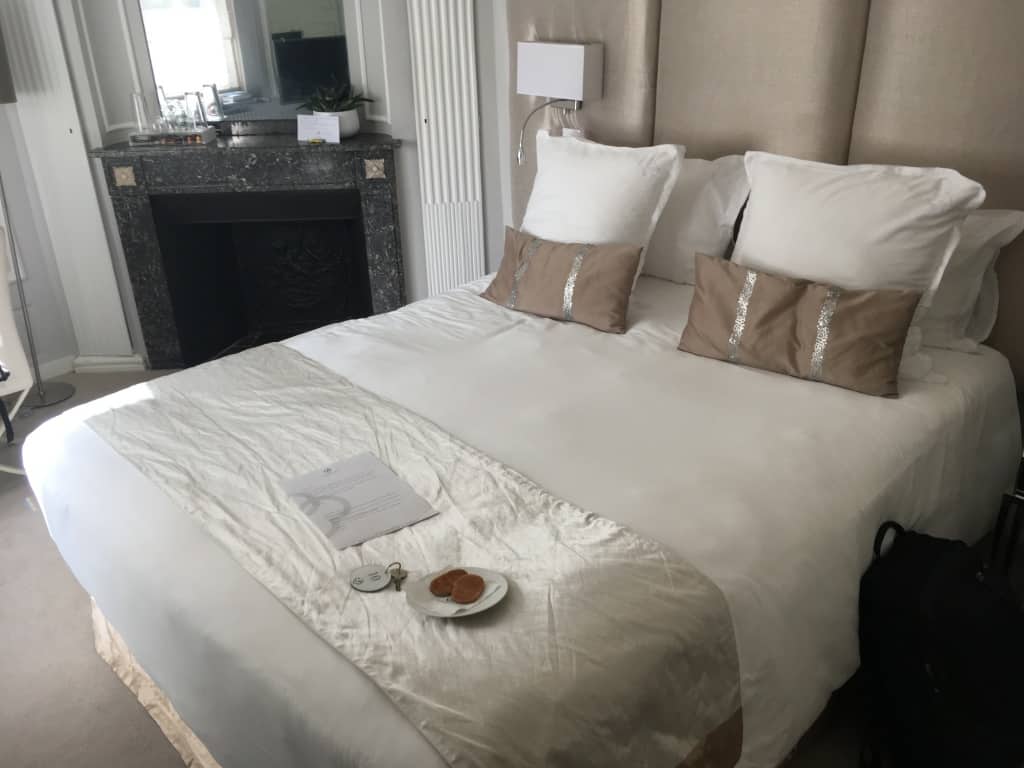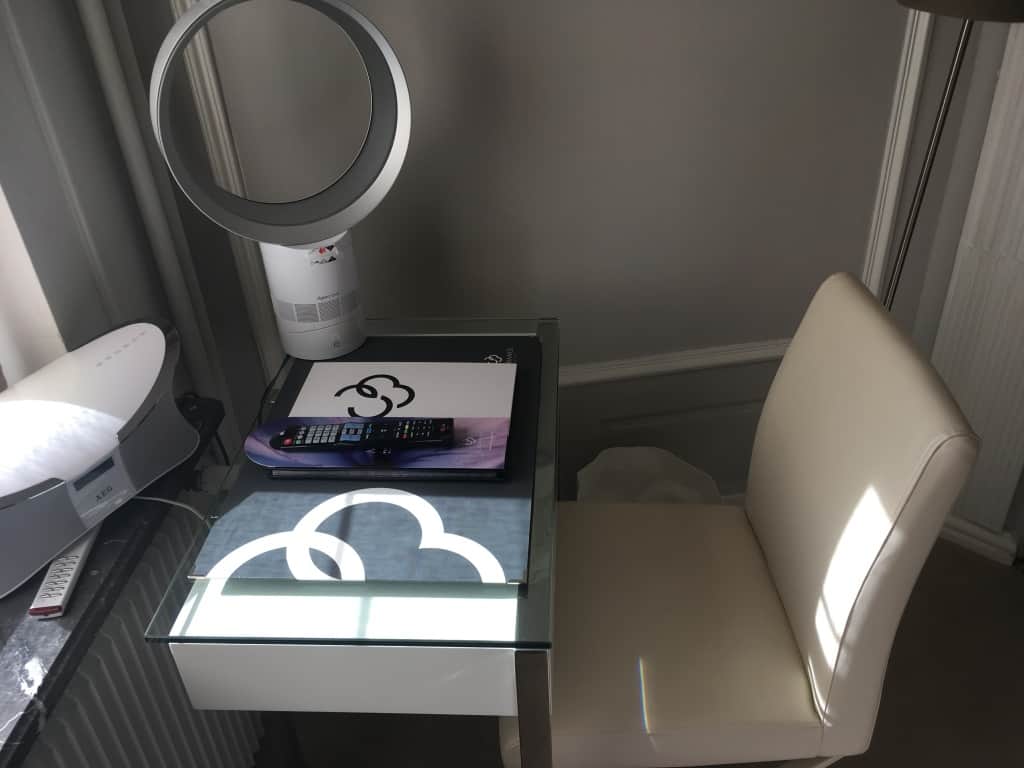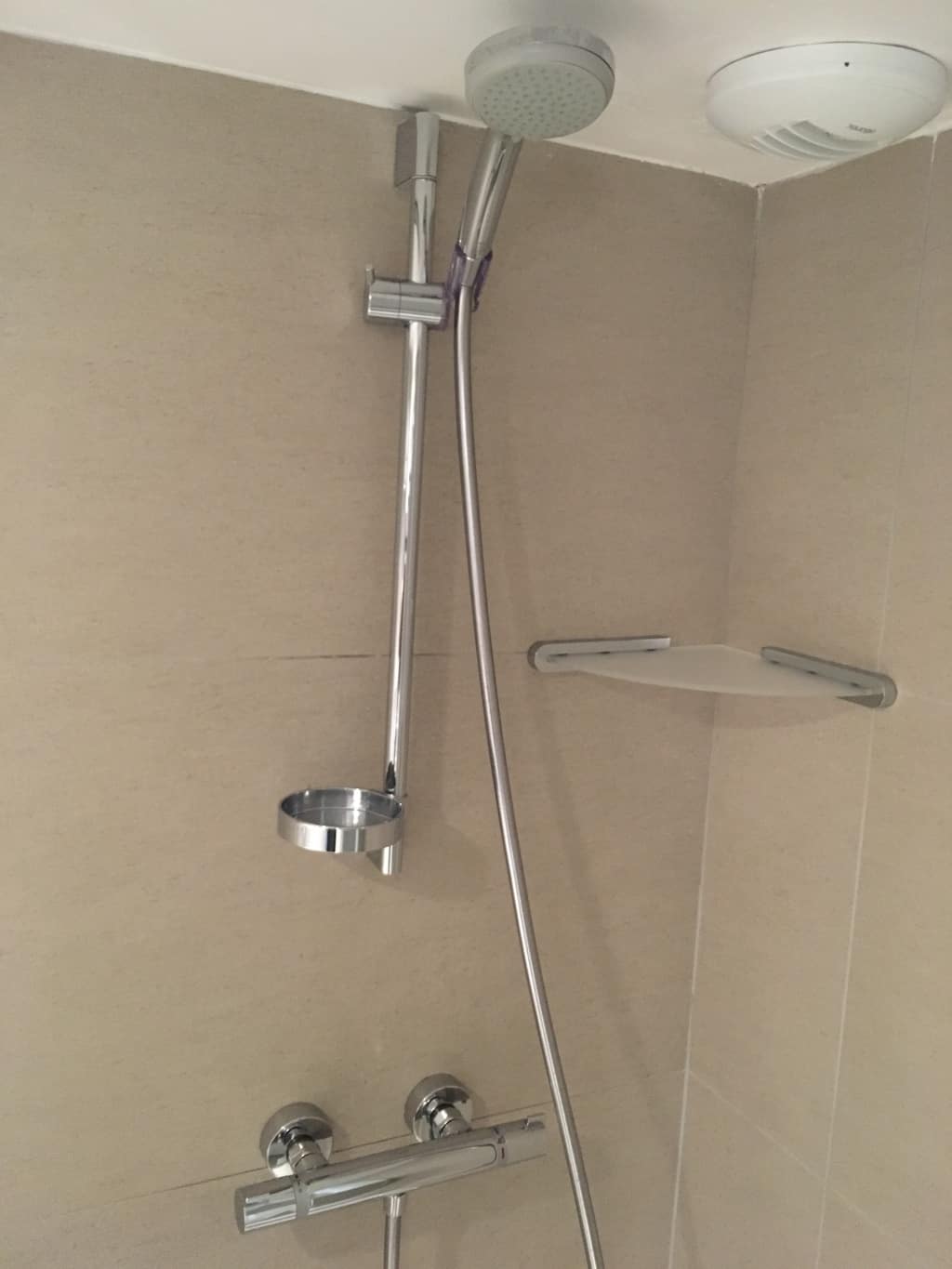 The room itself is lovely, a cool, calm, collection of white and neutral toned decor and furnishings, and big enough for me and my giant. Character features add a timeless appeal but there's also a trendy looking blade-less fan to take the edge off the heat, a bluetooth speaker system and flat screen TV. Enough modern gadgets to keep any technophile happy. A small cupboard hides a Nespresso machine should you need a caffeine fix.
We also like the fact that the room has a view of the garden where you can sit and have an aperitif or partake of breakfast if the weather's warm enough.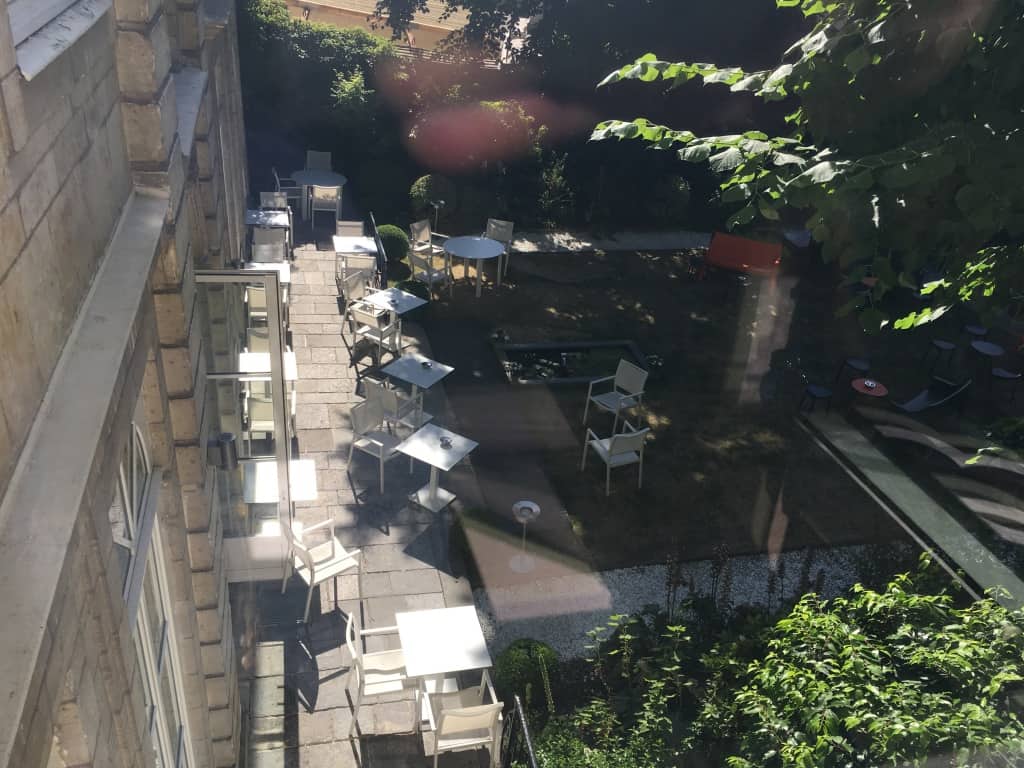 For me though the pièce de résistance is the collection of mini Clarins toiletries nestling on the bathroom shelf. It's hard to know what to use first.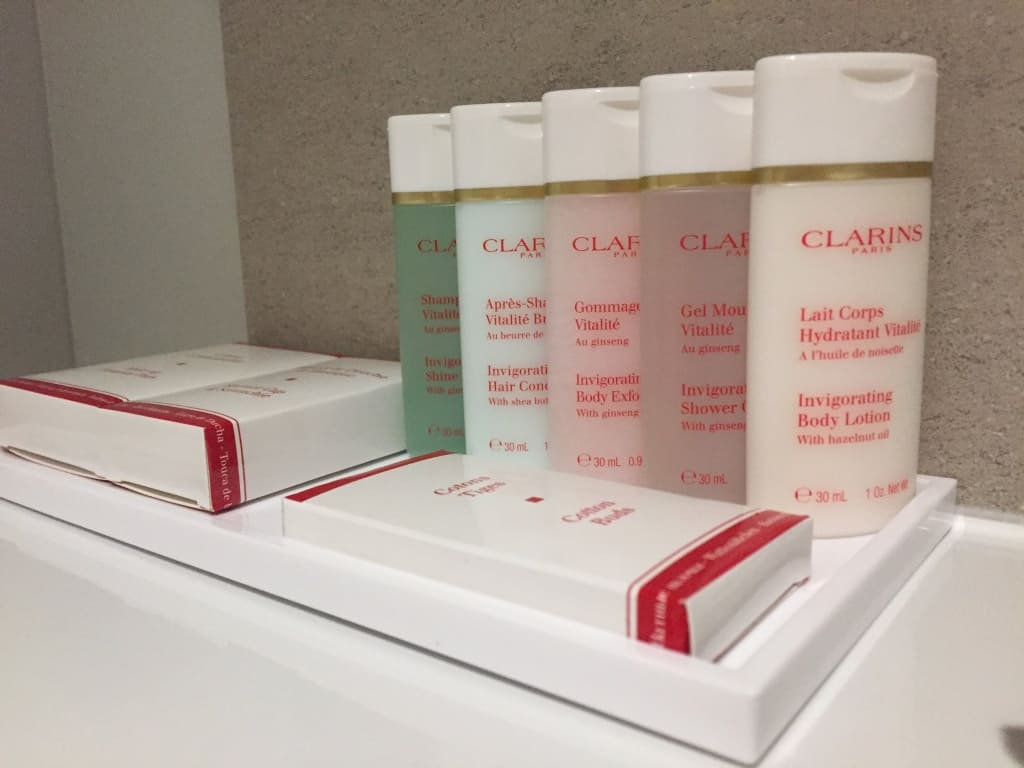 Facilities
Clarance has an onsite restaurant La Table but we've been informed that it's not open on the Monday night that we're there (open Tuesday to Sunday). It's no biggie as we wanted to go out for dinner anyway and the hotel is happy to recommend a couple of places within walking distance.
Before we head out to dinner we check out the bar/tearoom menu and the garden which looked so inviting from the window. The hotel grows its own vegetables and herbs in small plots on the back lawn, the produce features in the fine dining menu. There's also a hive which Chris has a closer look at but I keep my distance not wanting to add 'bee-sting' to my ailments.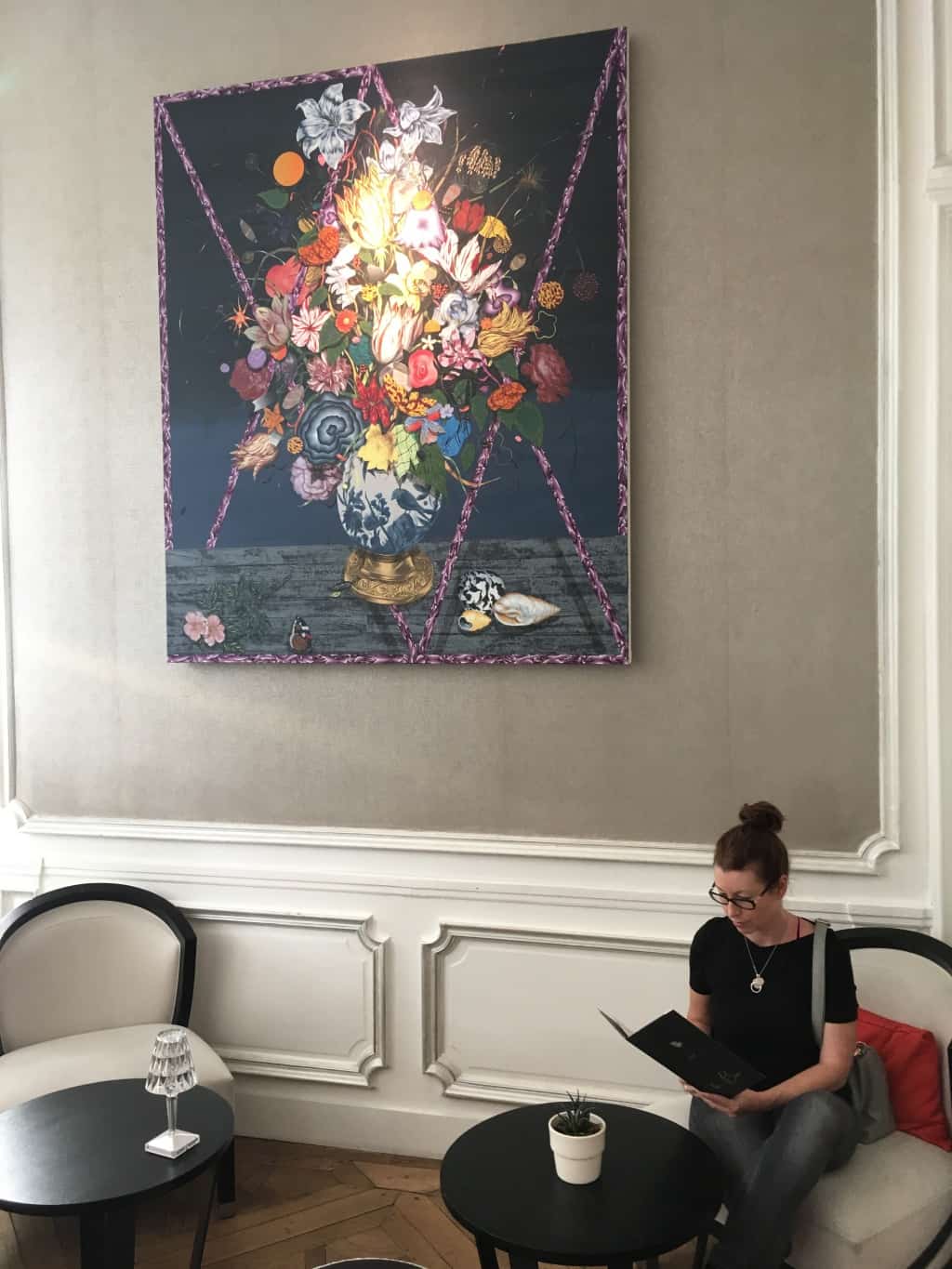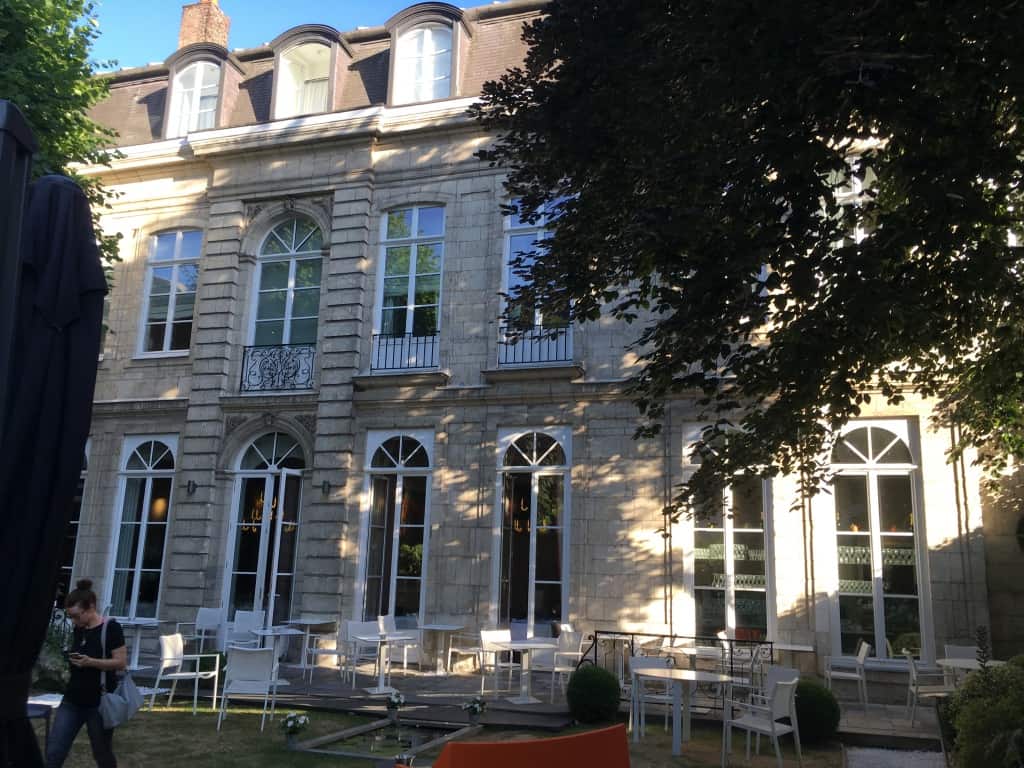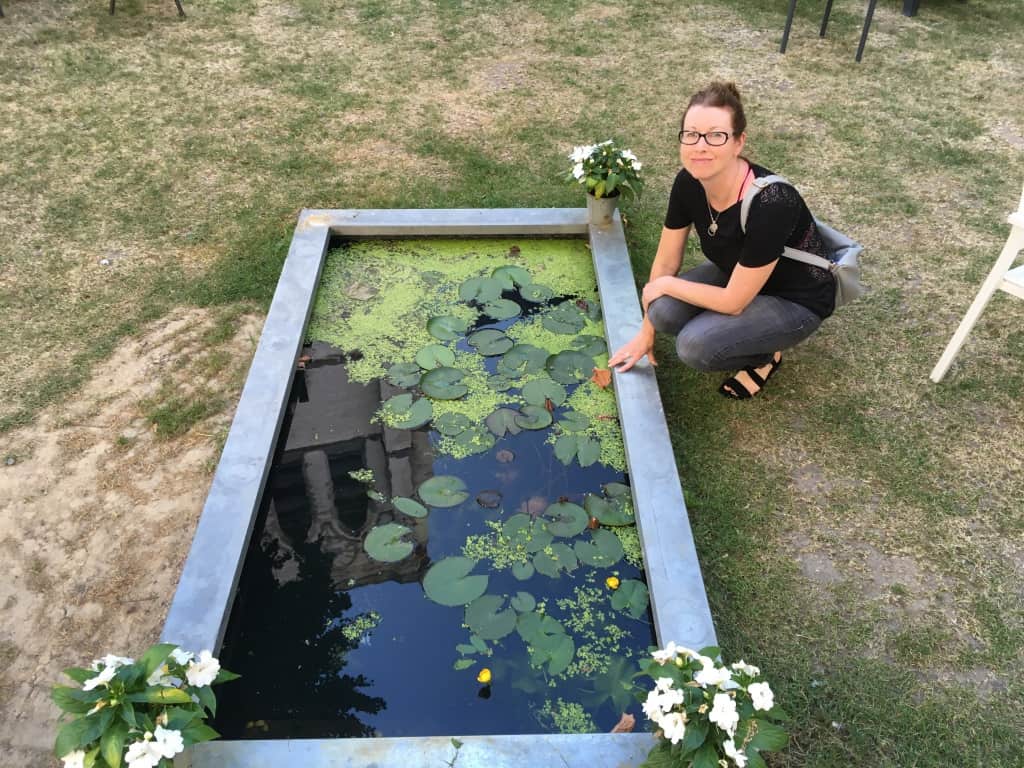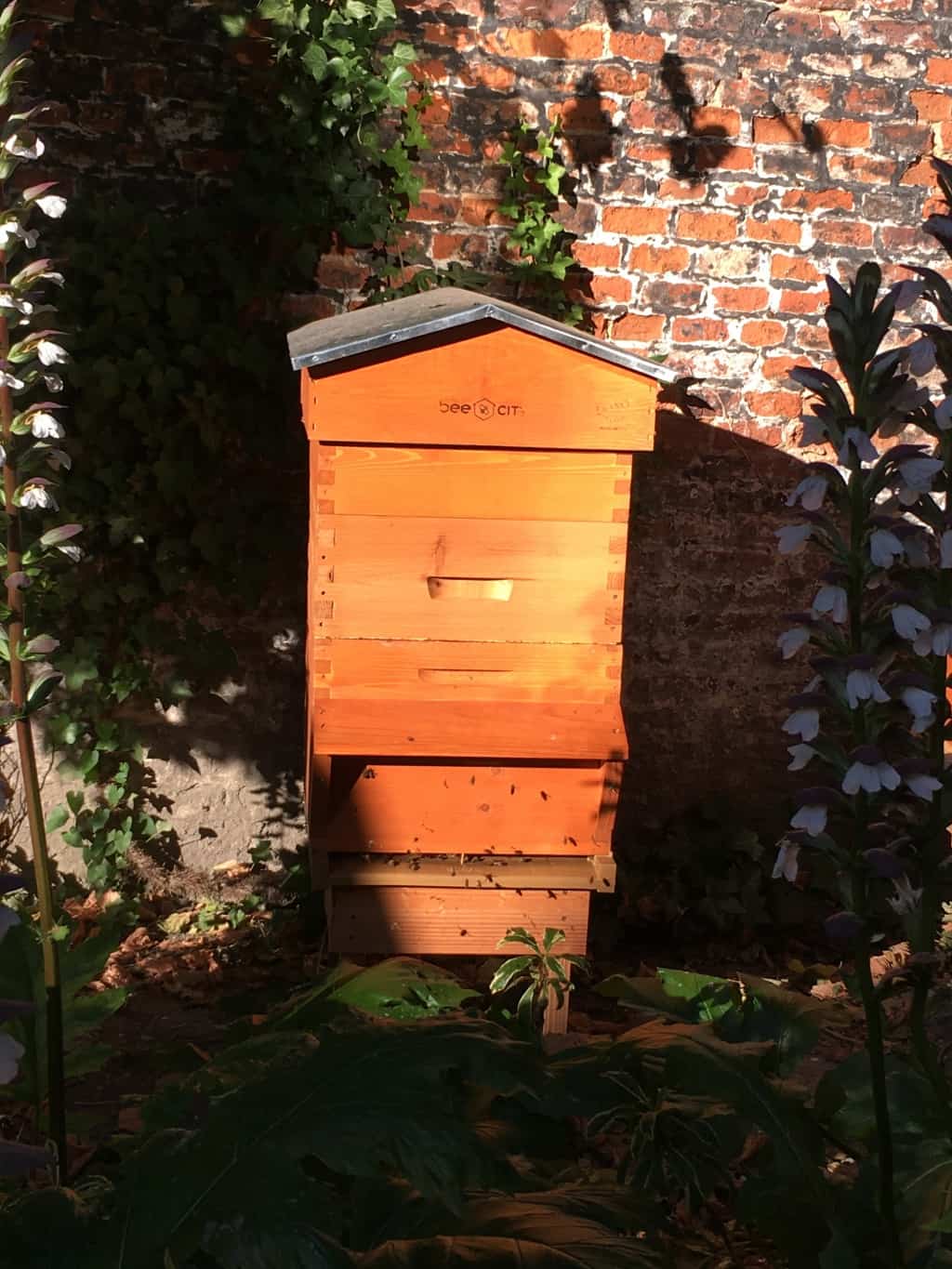 Breakfast
After a great night's sleep in the comfy bed we rouse ourselves at the crack of dawn. Breakfast is an early one as Chris has to leave to catch the Eurostar back to London. The hotel is happy to accommodate this, however. There's already another gentleman in the breakfast room when we arrive downstairs just after 6.30am.
Chris orders the Continental for two, and eventually a staff member pours us some orange juice and coffee, give us a basket of croissants/bread, cheese, jam and a dish of strawberries. We wait a bit more to see if anything else appears. Nothing. Ah well, breakfast needed to be quick anyway!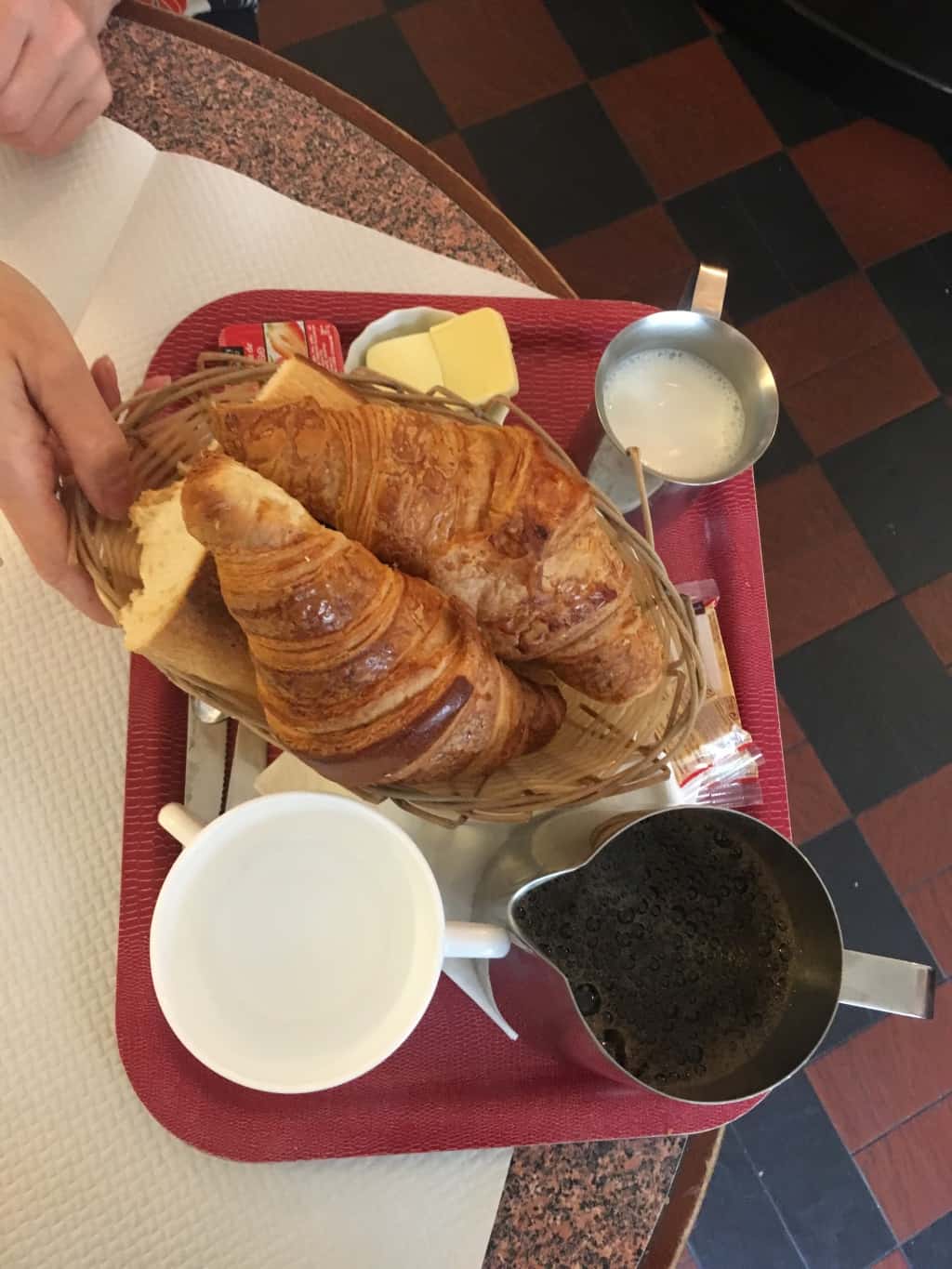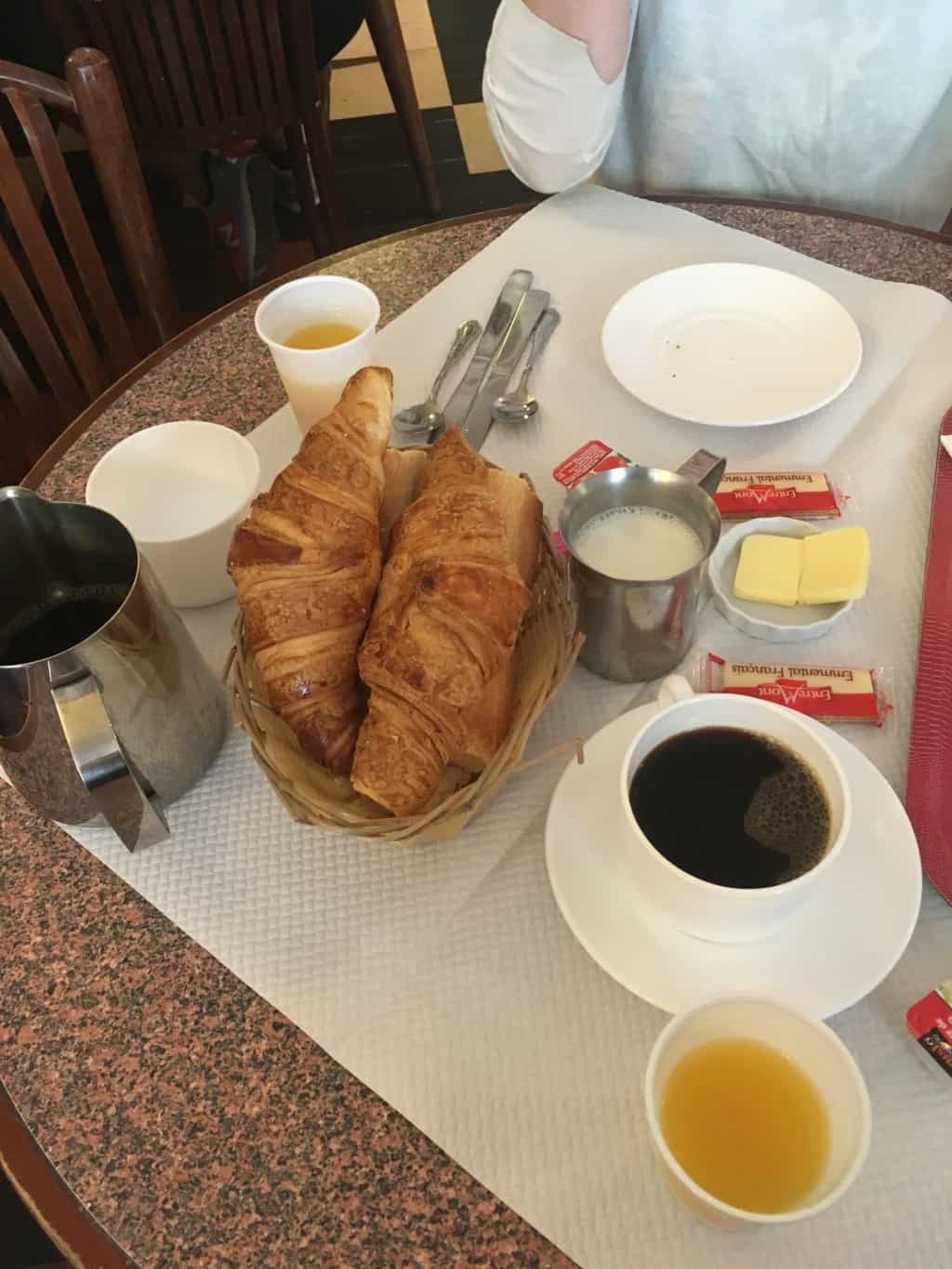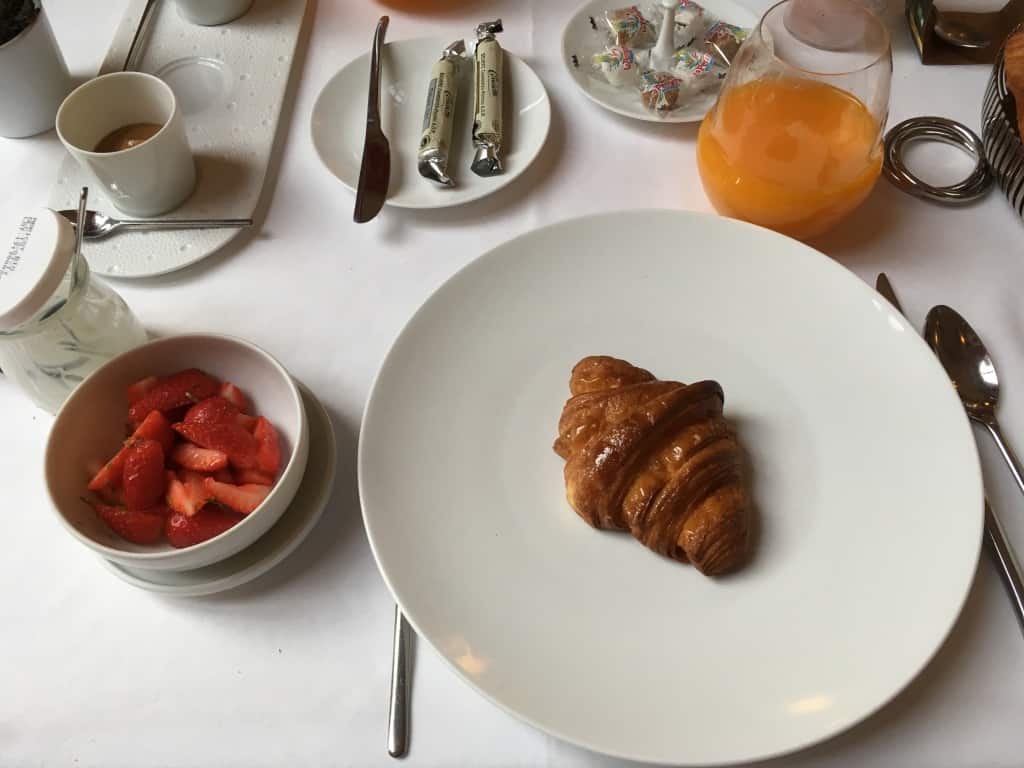 After Chris leaves I hang out in the room for a while, working until it's time to check out at 12. We're hoping to use the Amex card he proffered at check-in as proof of payment to get the points but because he's not there he can't sign for it. Luckily I have a couple of credit cards of my own, otherwise I'd be weeding the vegetable plots to pay for our stay.
Pros and Cons
Pros

Lovely characterful hotel with manicured grounds, the private garden is charming
Very quiet we weren't disturbed by an influx of other guests and it was high season
Staff were friendly and accommodating
Slightly off the beaten track for Lille-Europe but completely walkable, a taxi ride is 10 minutes.

Cons

Breakfast a bit on the skimpy side for the Continental option
No pool or onsite spa facilities.
Would I Go Back?
Yes, I personally wouldn't hesitate to book a room at Clarance Hotel again, it's comfortable and sophisticated yet personable. Totally recommend for a luxury stay in Lille whether it's a business trip or a weekend break.
Clarance Hotel supported our Summer 2017: UNESCO tour by providing a discounted stay. All opinions remain our own.