Arrival
Alice Guest House is around a 20 minute walk from Cheltenham Spa train station. It's not ideal but I don't want to fork out for a cab, and the host couldn't tell me what bus to catch when I rang earlier, so walking it is.
The area that the guest house is located looks a bit rough and ready and it's a bit hard to cross the road to get to the gate. The place itself though is a wee oasis, you walk down a garden path to a wrought iron gate, beyond is a view to a garden out the back.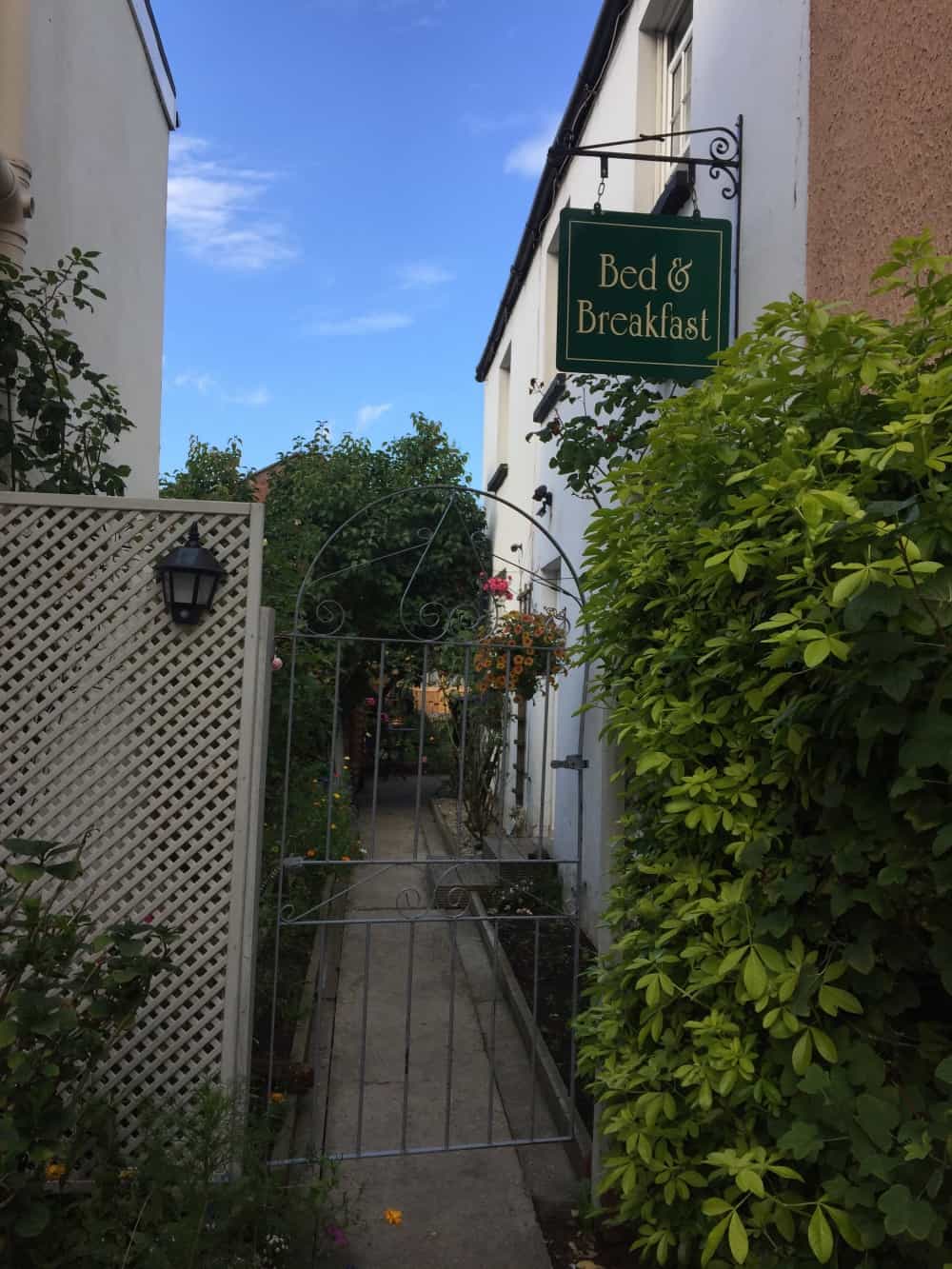 The host, Jean, checks me in and we engage in pleasant chat about New Zealand where it turns out she lived for a year in Wellington.
Room
Jean shows me upstairs to the room situated in the main house, it's advertised as a single but has a double bed.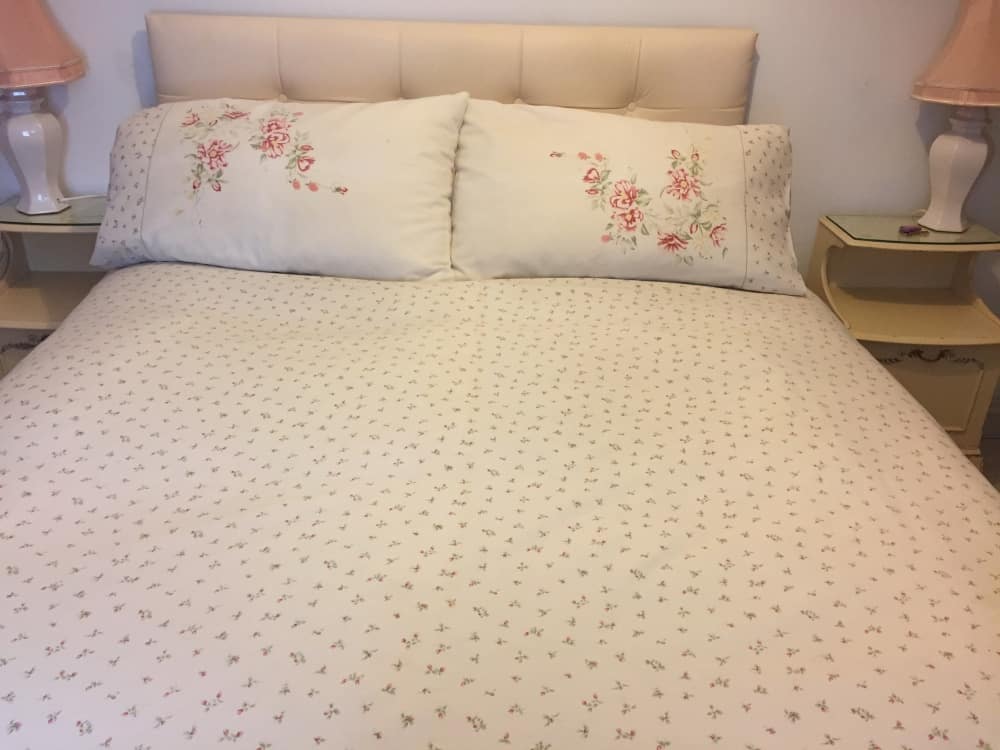 It's a bit of a tight squeeze because of this but I find the room quaint and I love the roses-on-roses theme with the decor. This even includes a rose kettle in the shape of a tea pot to accompany the tea/coffee facilities.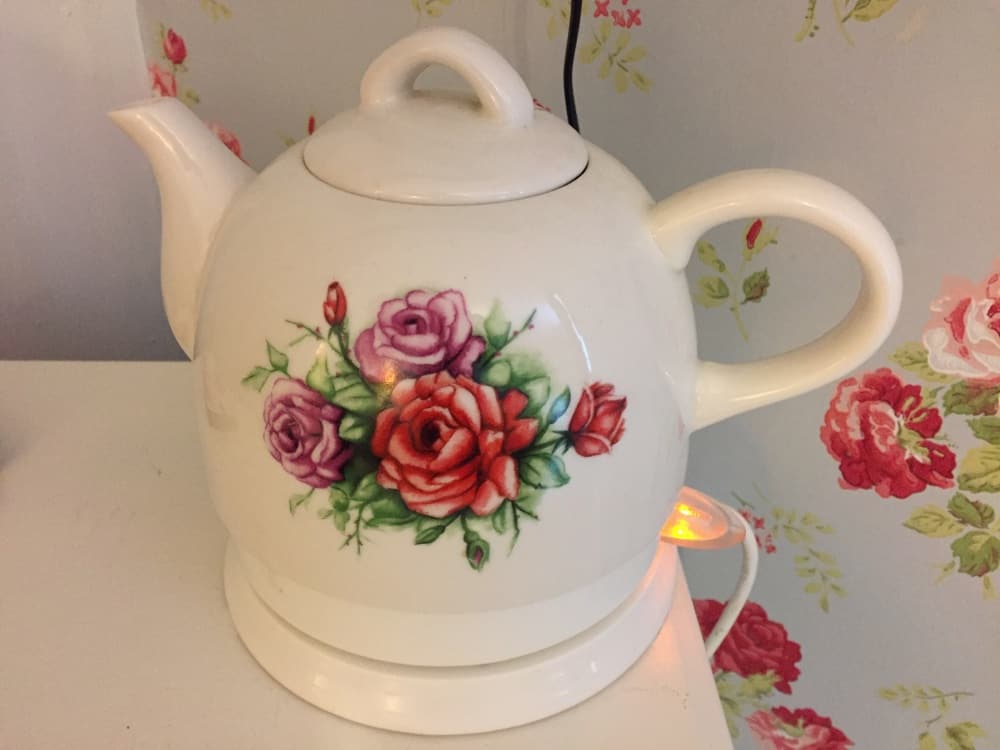 It's obvious that a lot of thought has gone into the decoration. I find out later it's Jean's French-Moroccan husband John who decorated the room, and that he's skilled at practically every DIY job you can think of, including interior decorating.
Thanks to John's handyman skills the couple have a couple of wooden chalets in the back garden that they also rent out to guests. I don't get to see inside but judging from the photos on the booking.com website the same care and attention to detail has been applied to the decor.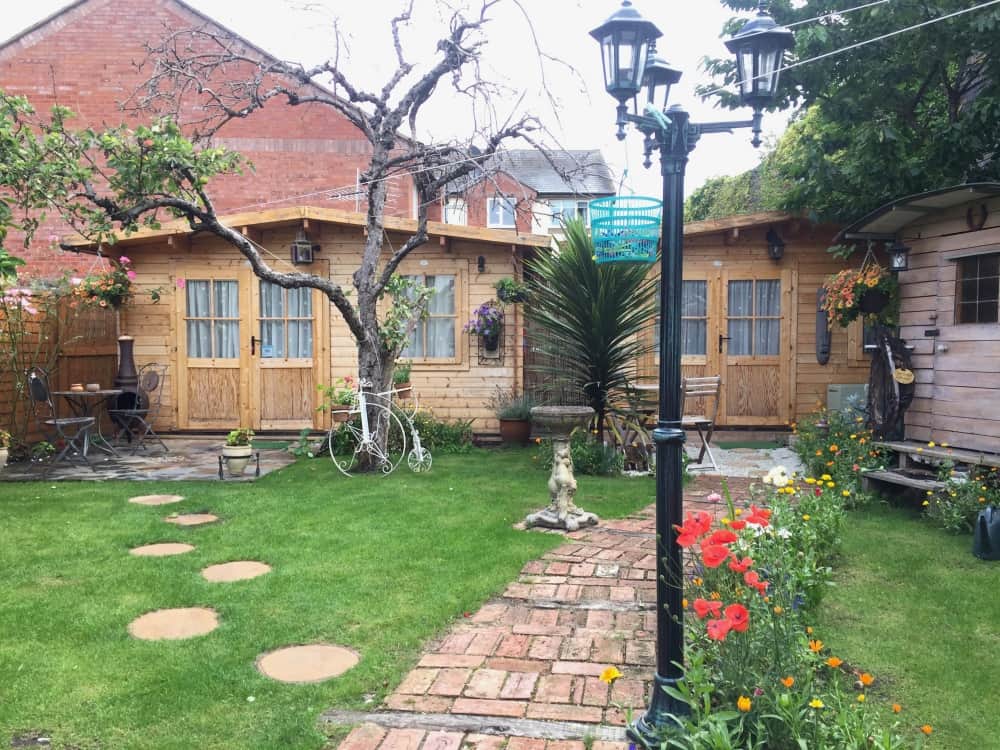 Jean tells me that one is Moroccan themed and one is Kenyan themed and that they're insulated and each has their own en-suite bathroom.
The chalets look cute and private but I'm happy with my room inside the house because the weather is slightly inclement and I'm glad of the extra blankets that have been provided. There's also a wardrobe so I'm able to unpack a little.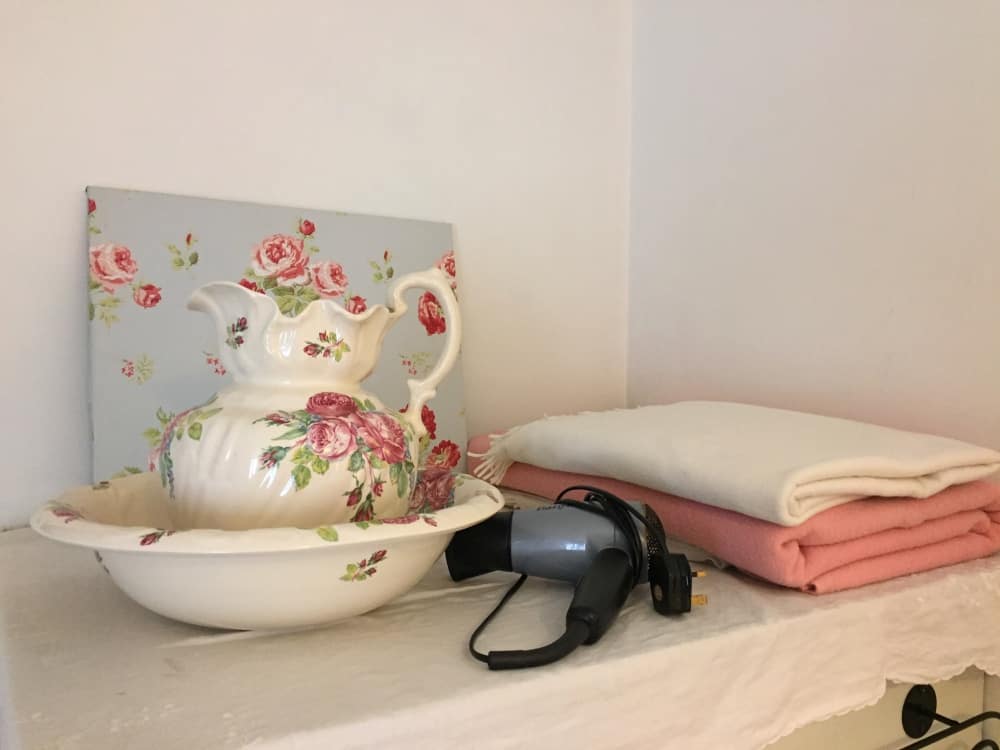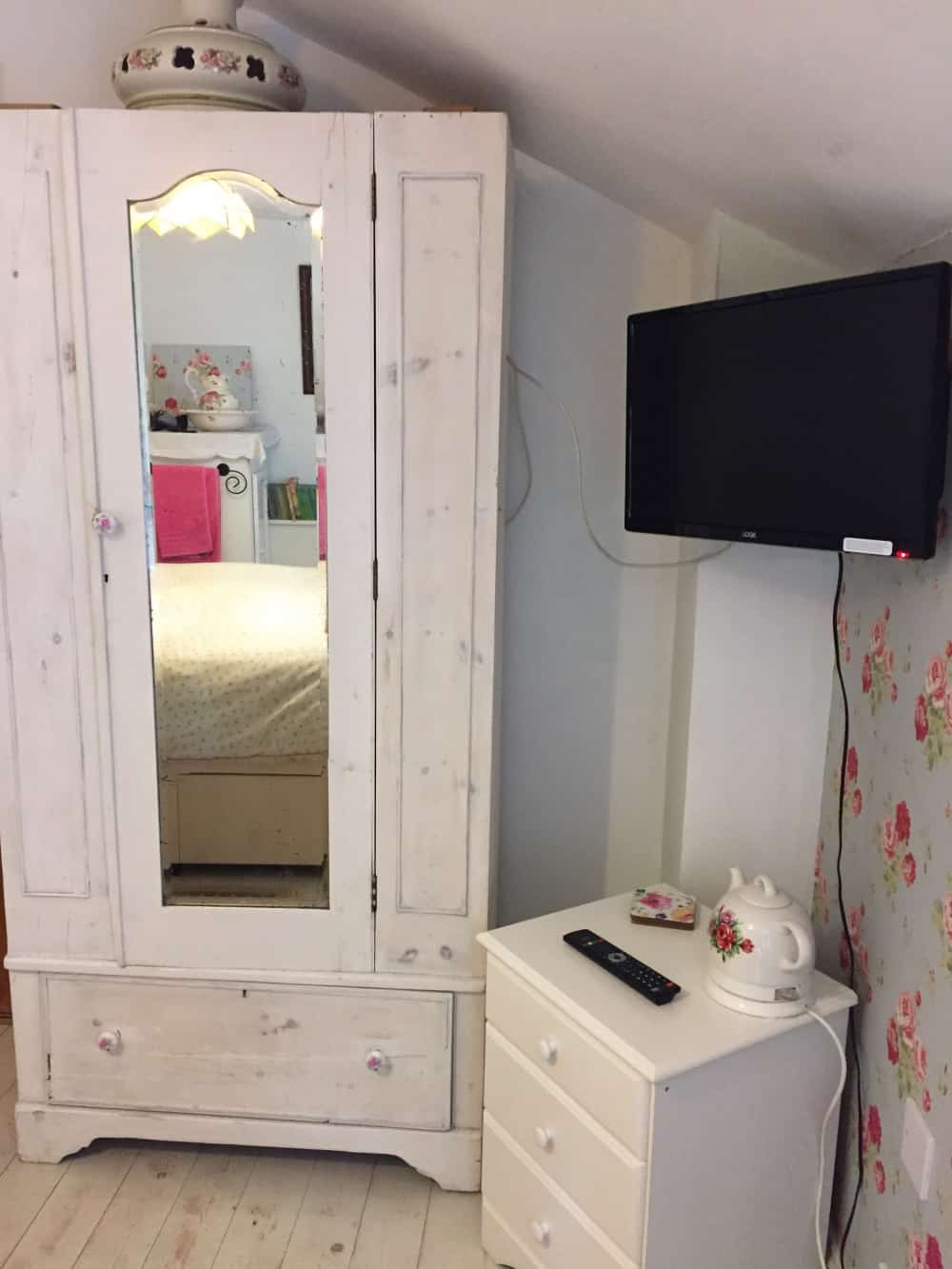 Apart from my room there are two more upstairs bedrooms and one on the ground floor. We all share the two bathrooms upstairs, one larger and one smaller. I never actually discover where the hosts sleep.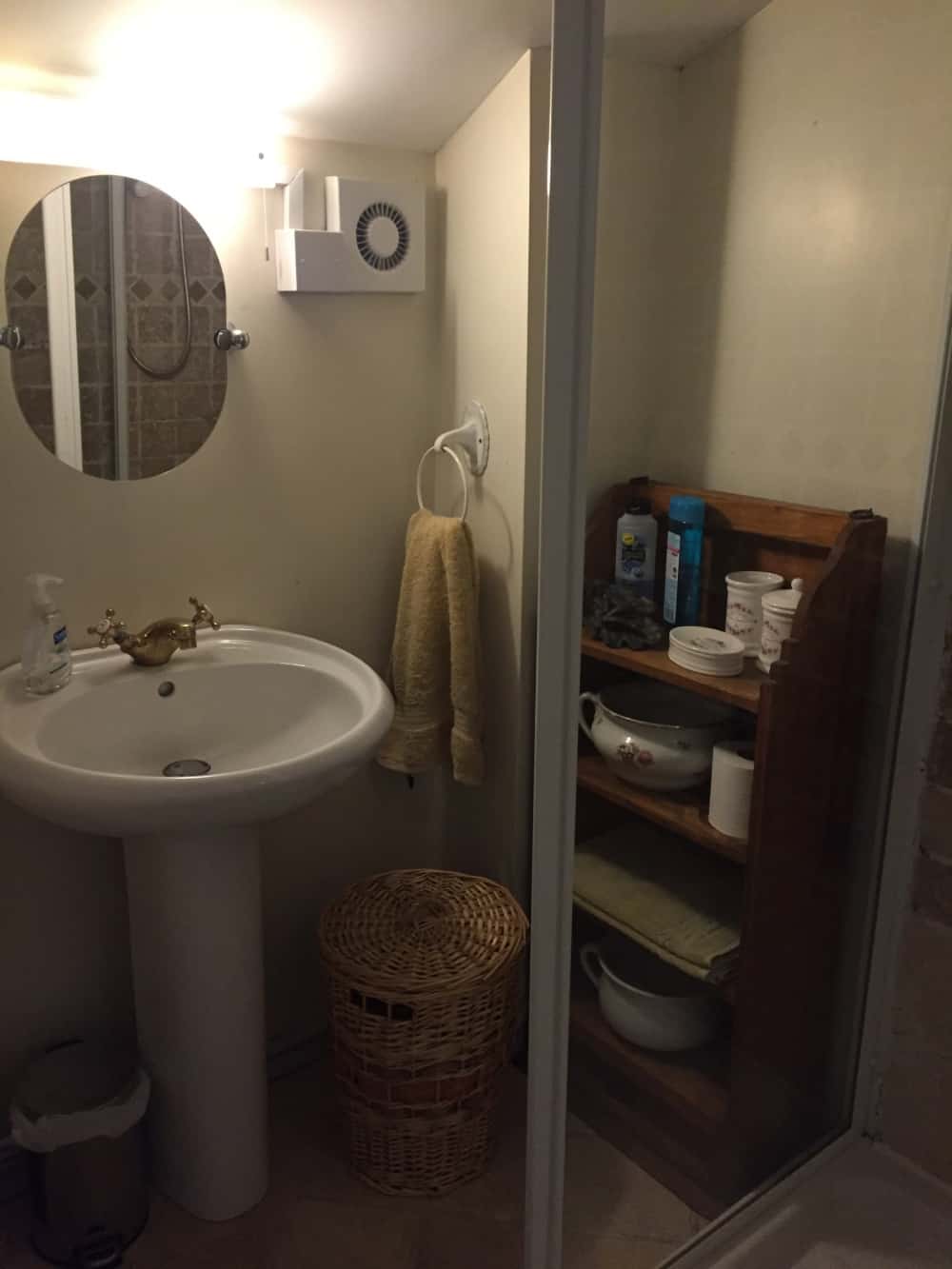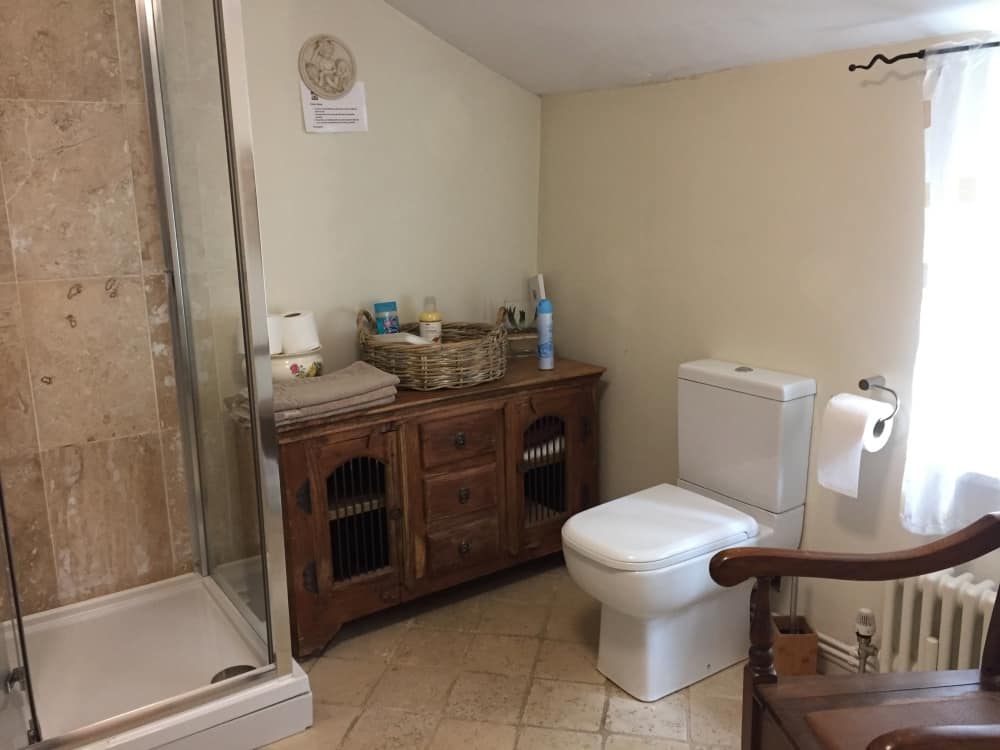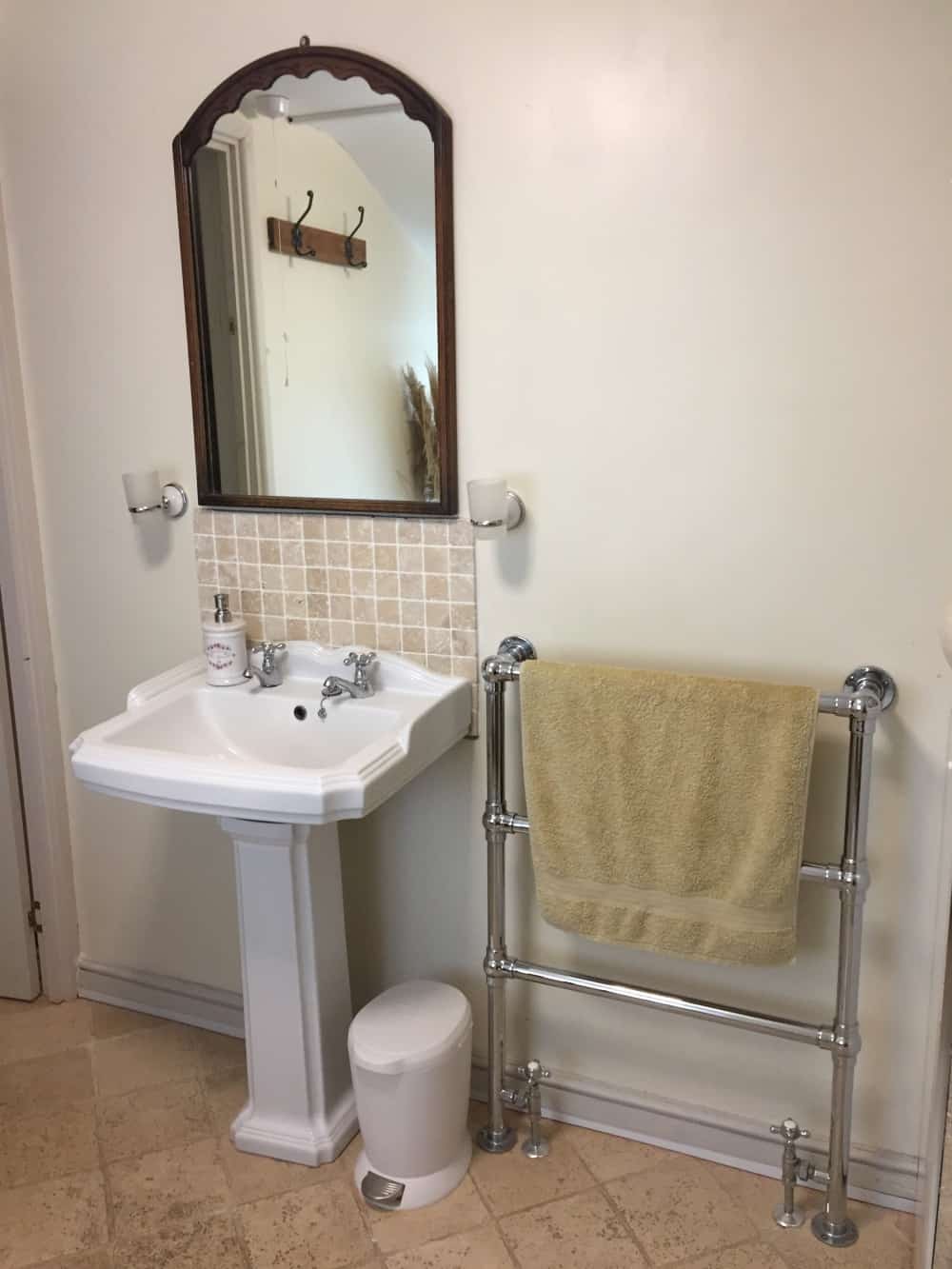 I find out early on into my four night stay that one issue with having a shared bathroom is that if the other rooms are fully occupied and everyone decides to have showers at night the hot water is depleted.
It means washing my face in cold water but it only happens on the first night.
Breakfast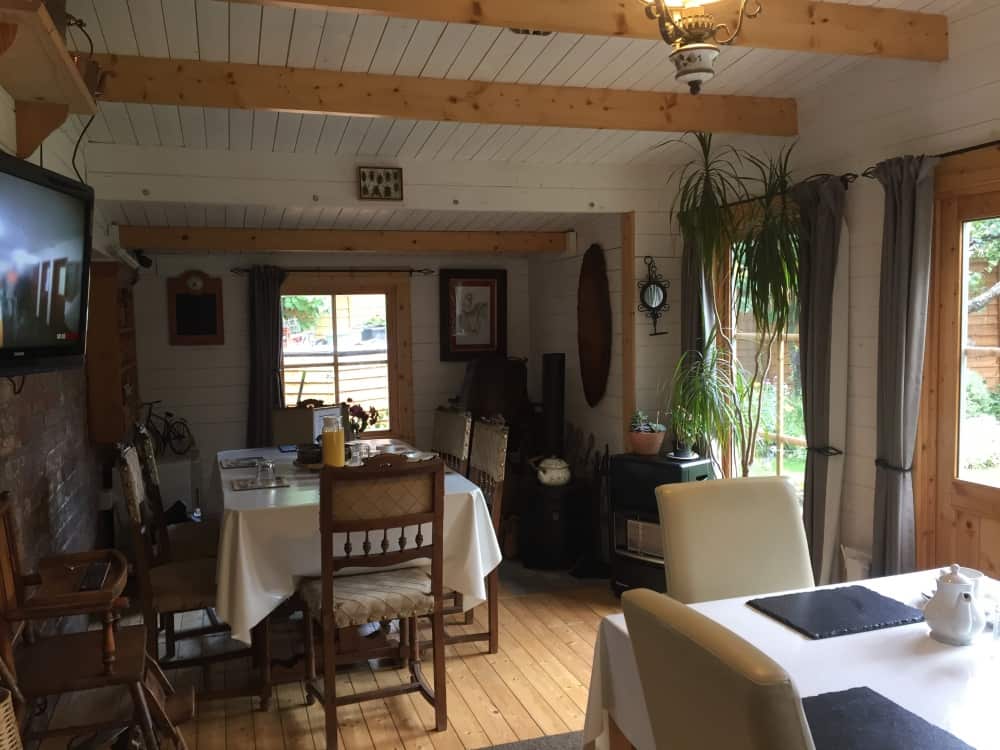 The breakfast room downstairs is an extension of the house also built by John, really the guy's DIY skills know no bounds. Jean admits that he can also run up curtains and can pretty much do anything involving soft furnishings. He also cooks, gardens and has a Moroccan oil business and you can buy products at the guest house. The only thing he's not keen on is technology so he doesn't get involved in the website, SEO or booking side of the business which is Jean's domain.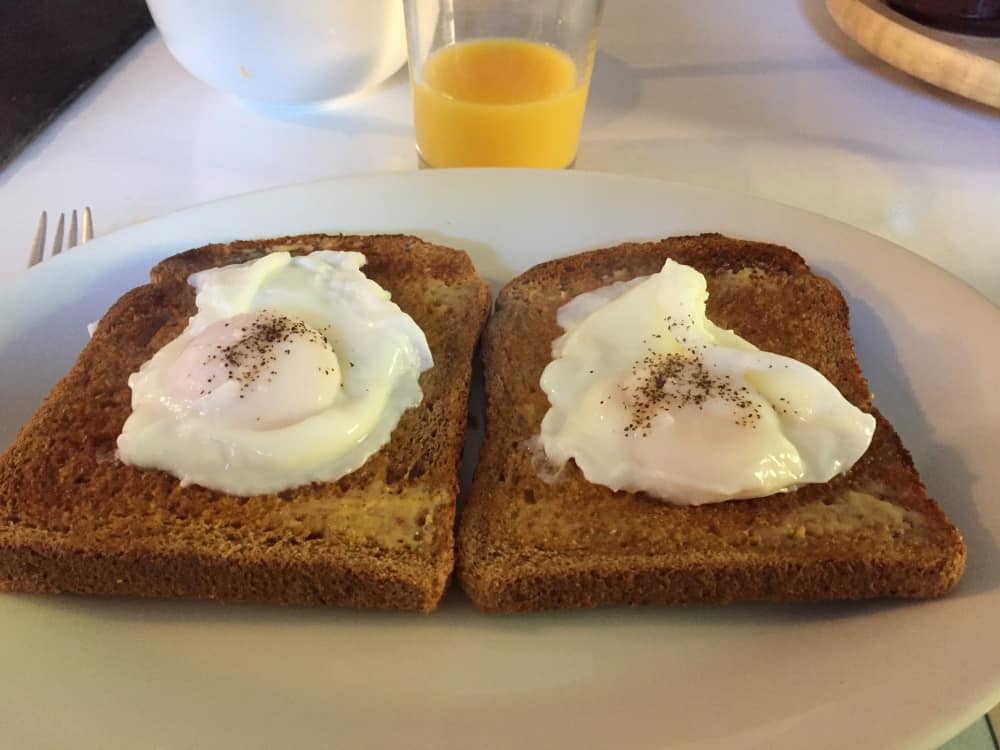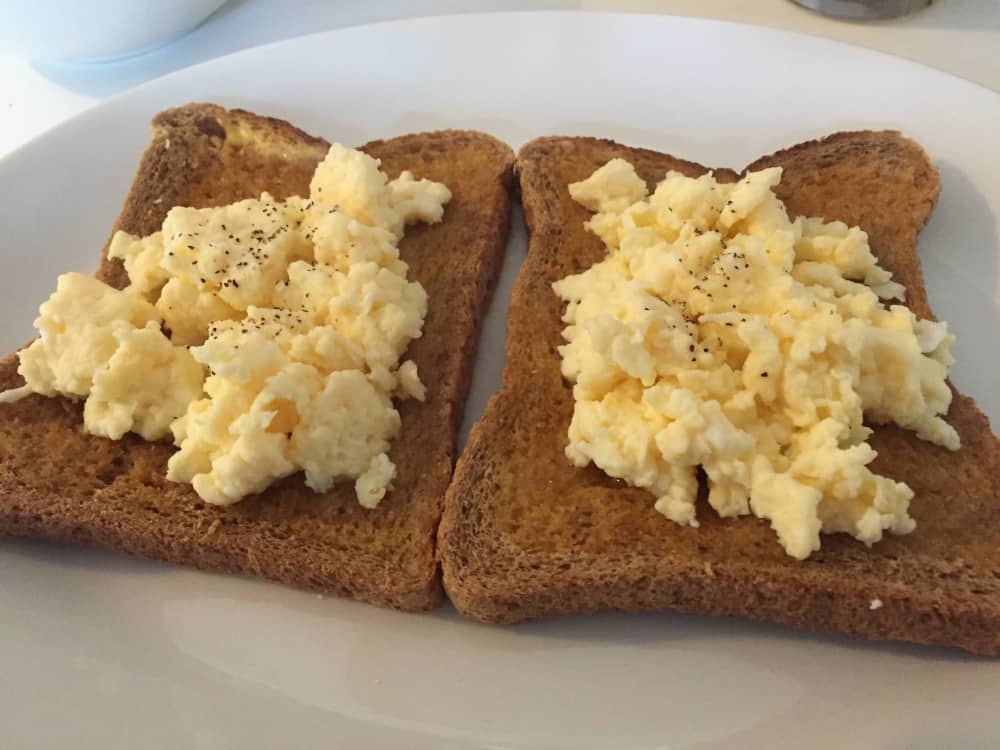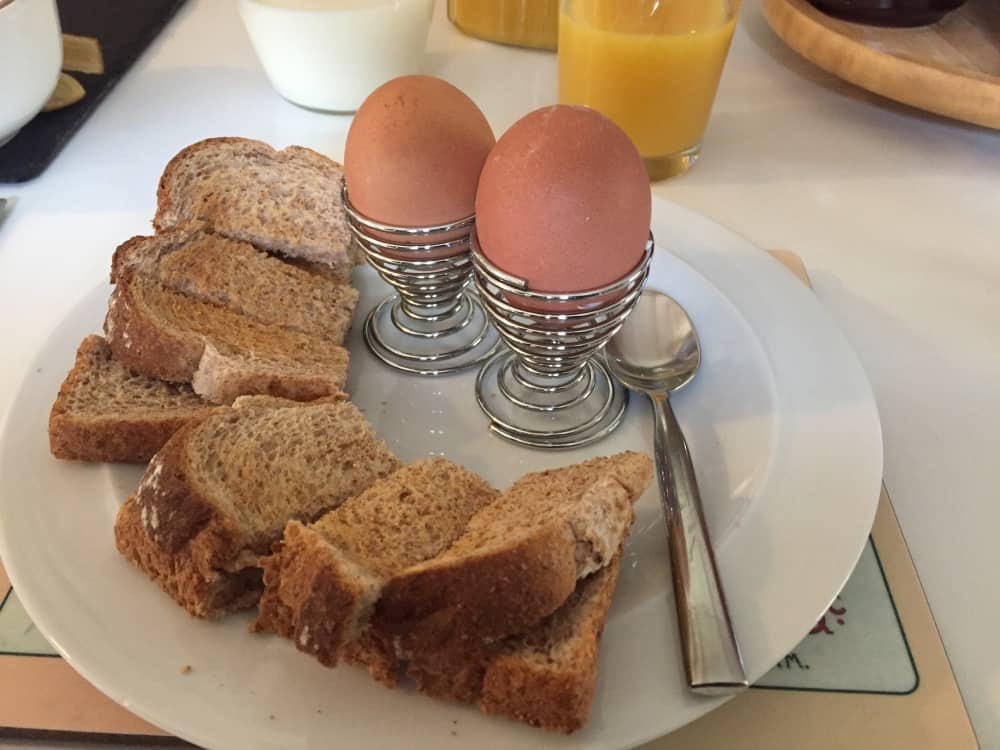 The breakfast offered includes a selection of cereals, fruit, yoghurt, toast, preserves and eggs cooked in a variety of ways. I try them all over my four day stay: poached, scrambled, soft boiled with soldiers and I can't fault them. They're perfectly cooked the way I like them, though there isn't any consultation about the way guests do want them, so if you don't like your poached eggs runny then it's best to say.
Facilities
I ask if I can get a load of washing done and this is fine, it costs £5. Jean offers to hang it out but I don't mind and I hang it out on line in the garden, while her husband busily does maintenance work on the chalets. There's another caravan-looking building in the garden but Jean says it's just a garden shed, not another accommodation.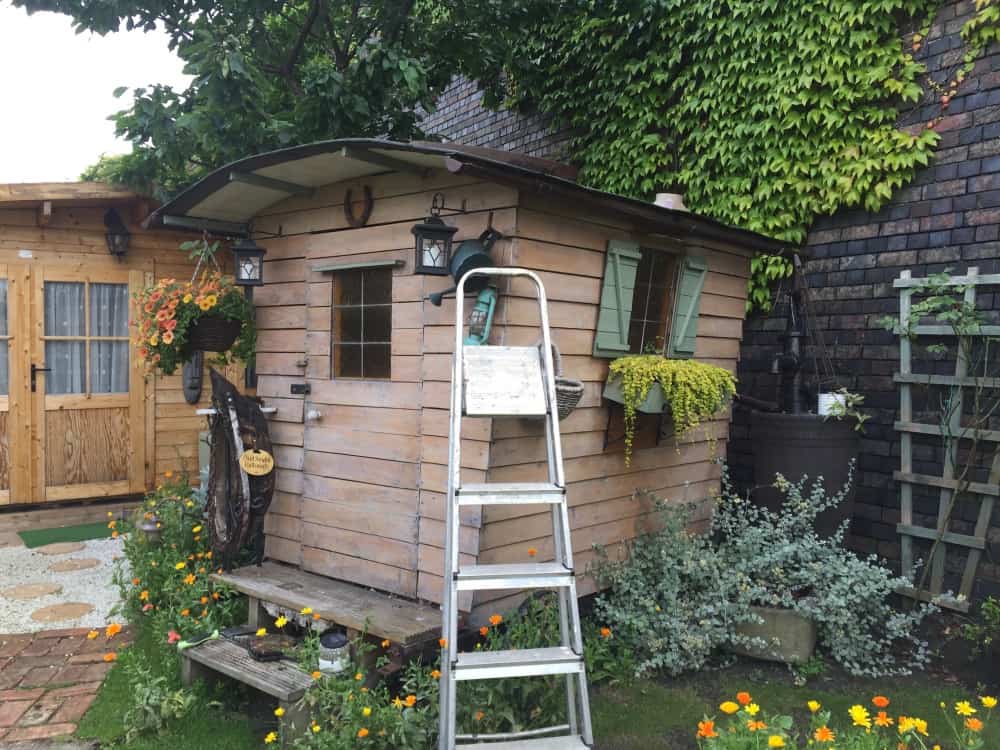 But she says there is also another single room that's built into the side of the house which is small and has its own bathroom, but it doesn't have a decor theme as such.
I read some reviews online to see what people think of the chalets, and the opinions are mixed, some love the quaintness and others aren't sure about staying in a glamped-up garden shed. Again I feel glad to be in the house as it feels a bit more solid, though I do enjoy alternative accommodation and the couple have really thought outside the square with the chalets to maximise their B&B business.
The garden setting the chalets are in is also lovely, so on a hot summer day this accommodation would be very appealing. Of course this is the UK so you can't always bank on good weather.
Location
From the guest house it's a 15 minute walk into Cheltenham town and there's a big Tesco nearby which I use a lot for ready meals. I don't mind walking so it's not really an issue for me, but many guests arrive by car and the guest house advertises 'free parking' outside. While this is true, the streets around the guest house are free, there isn't a dedicated parking space as it seems to imply. So you do have to take your chances for parking when you turn up.
Pros and Cons
Pros

Lovely room inside house, didn't see inside the chalets outside but look nice in the photos

Incredibly comfy bed, extra blankets
Tea/coffee facilities
Good Wifi
Washing service for a £5 fee (cheaper than hotels)
Friendly hosts.

Cons

Right next to a shared bathroom so can hear comings and goings

Lack of plentiful hot water

No full English which could be an issue for some

Bit of a hike from train station, so information on bus could be handy.
Would I Go Back?
I'd have no problem staying at Alice Guest House again. I enjoyed my stay and it ticked a lot of my boxes including price point. You'd be hard pressed to find a better Cheltenham B&B offering the services, care and attention that you get with this accommodation.