Location
We had a little trouble finding the Savoy Crest Hotel Apartments merely because they had moved buildings and Google Maps had both old and new locations. Our taxi driver was very helpful and drove us around the block looking for the right one even after we'd paid. Savoy have four hotels in the area and I hopped out at one to ask the receptionist which one was ours, only to be told it was next door.
The hotel itself is conveniently located within walking distance of the Burjurman Shopping Mall, which is well serviced by both hop-on hop-off buses, regional buses and the metro. Across the road from the hotel is a convenience store and the Al Fahidi metro station is a short stroll in the other direction.
Room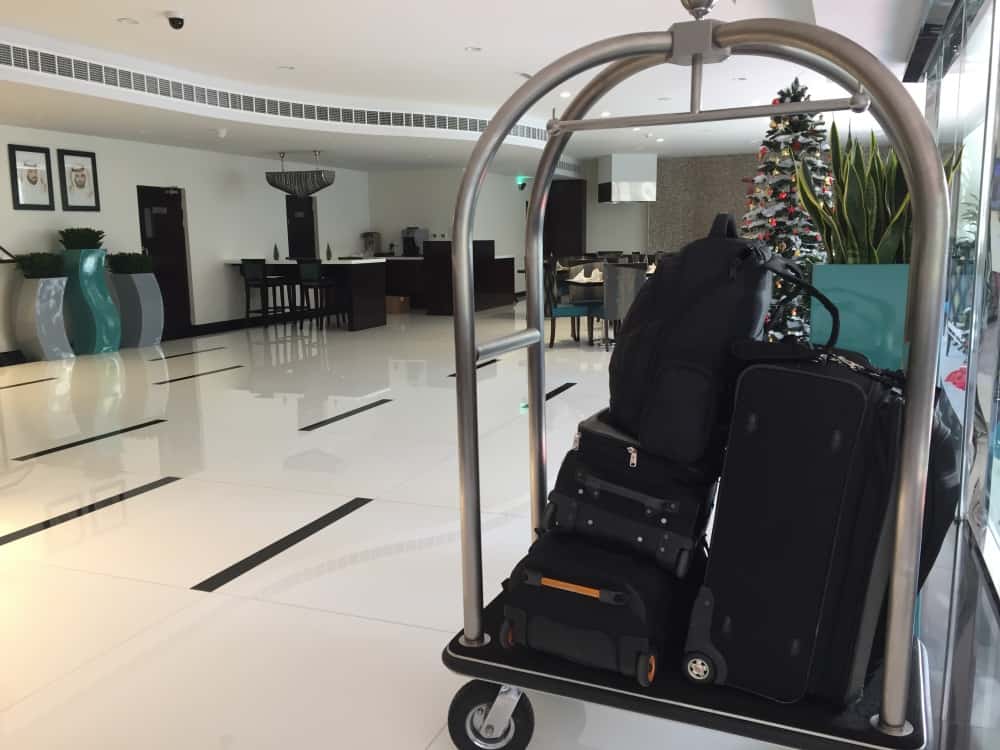 We were greeted with a glass of juice and a warm welcome and check-in took no time at all. A porter dealt with our hefty luggage so we only had to ride the elevator to the third floor. Our room was a good size and had a view overlooking the street. It featured a balcony, a kitchenette (with microwave, toaster, kettle, fridge) a lounge area with a couch and whisper-quiet air conditioning.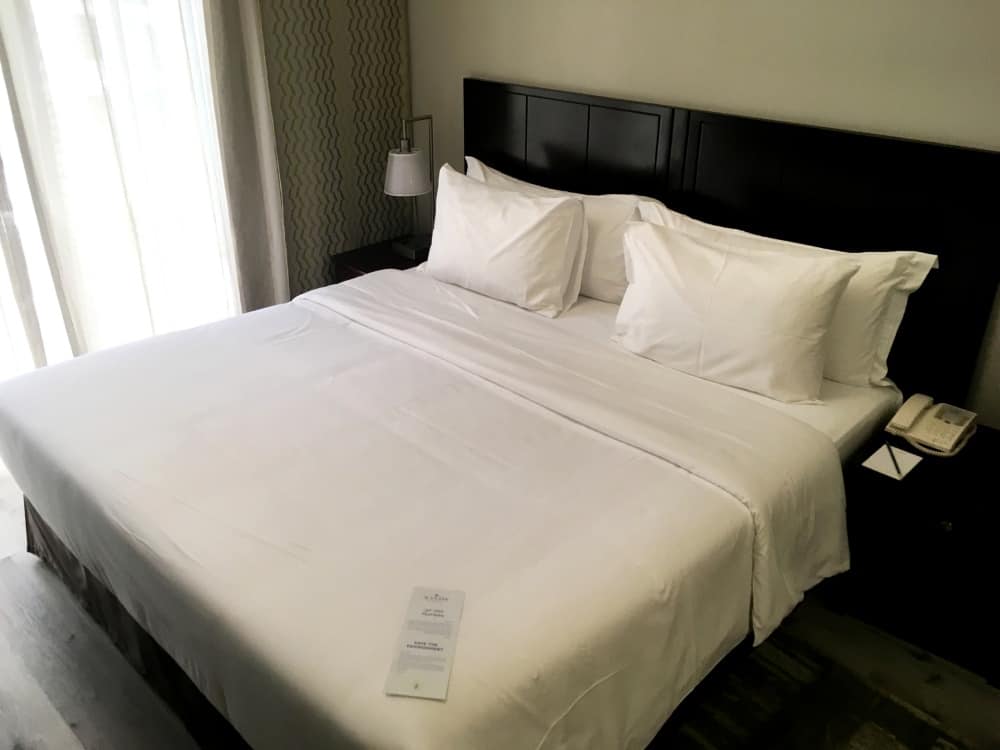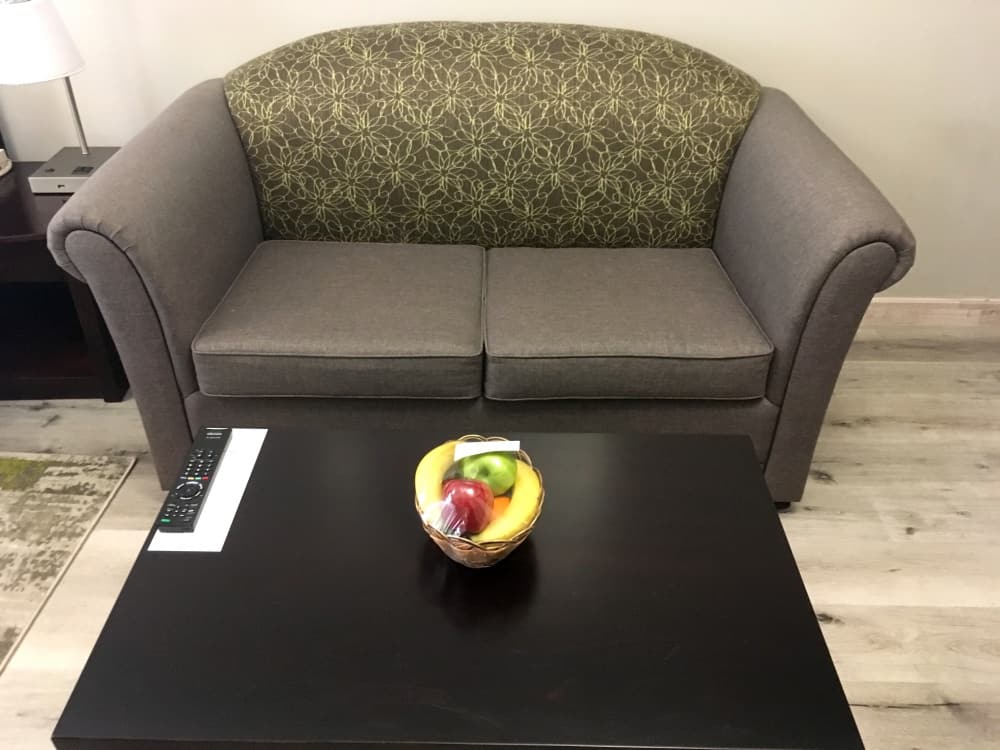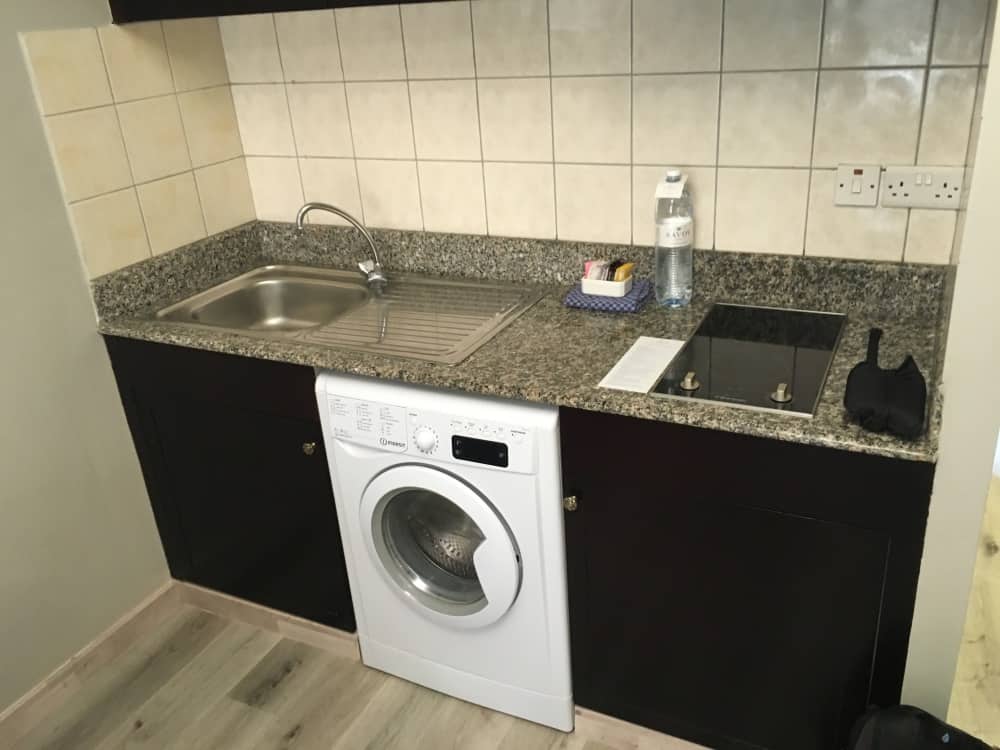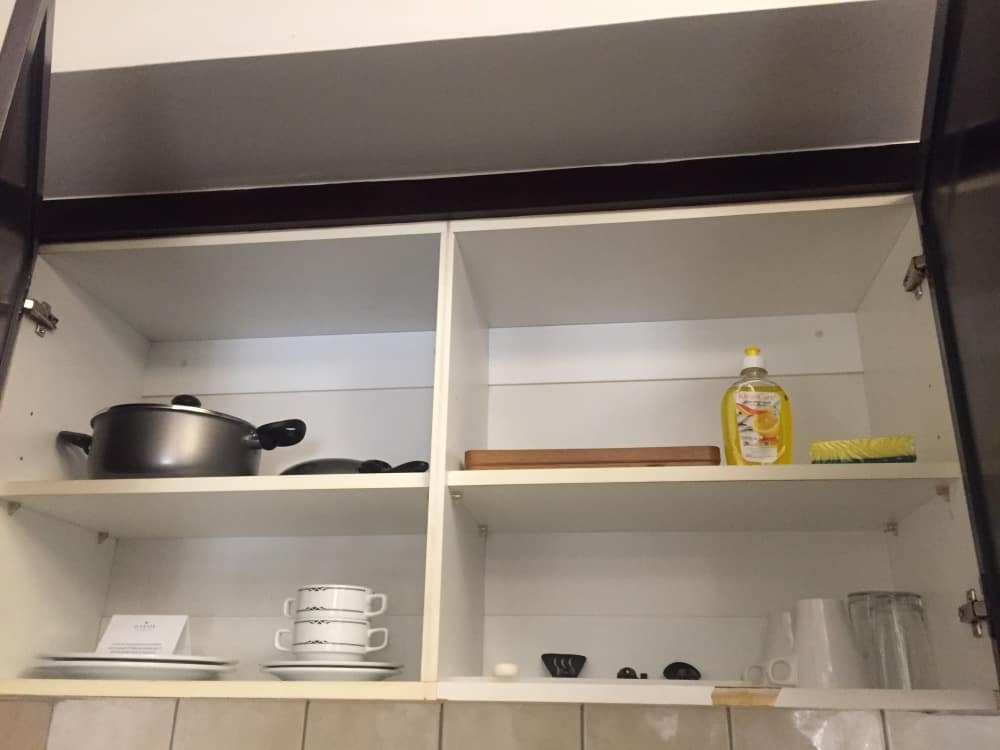 The bathroom had a full size tub with complimentary toiletries – my only concern in here was the toilet was a little low for a grown adult to sit on, even for Ange at 5ft 2, but good if you had kids.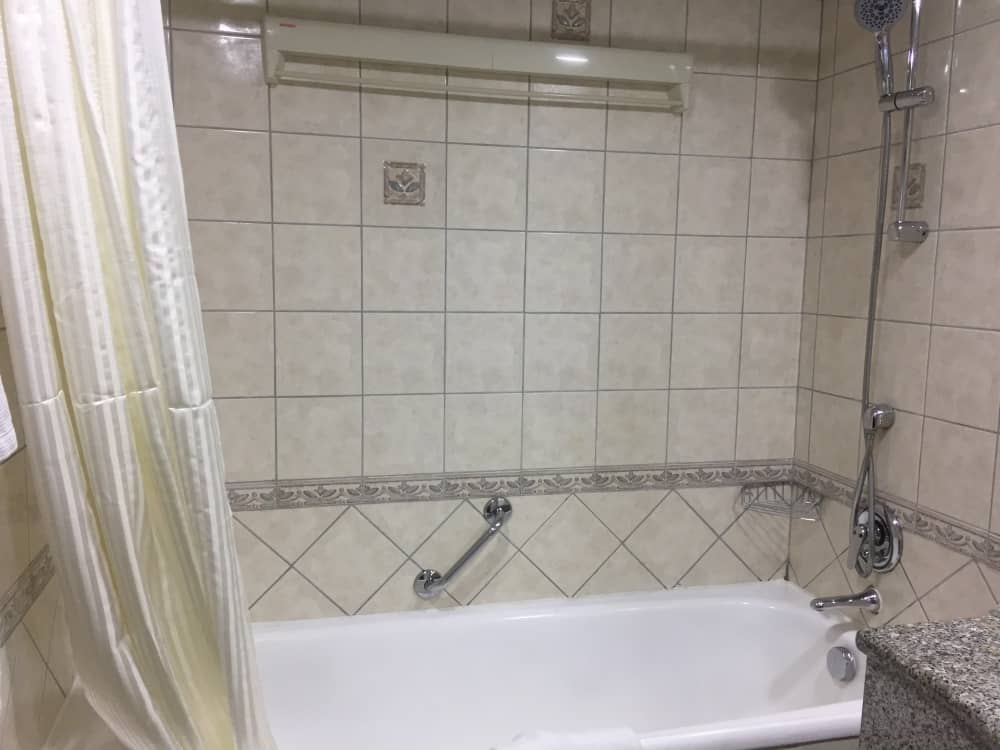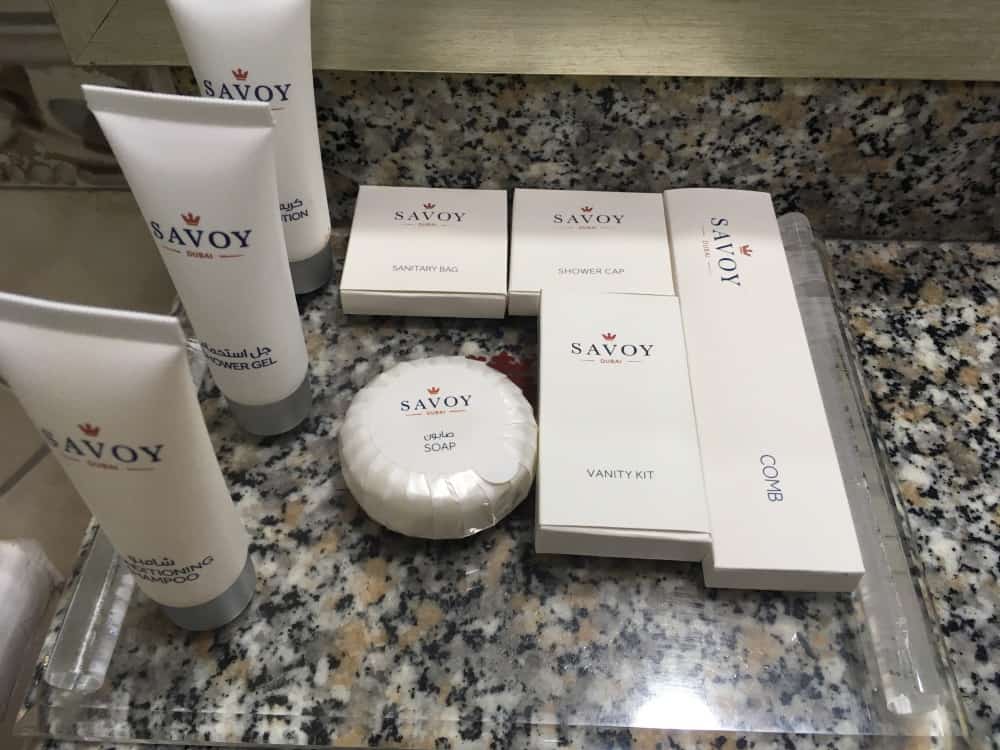 Savoy's motto is "a heartfelt welcome" and they go out of their way to make you feel at home. They also have very strong green initiatives: in the booklet they identified twenty initiatives, ranging from customer controlled hot water system which takes twenty minutes to warm up but obviously doesn't heat the water when unneeded, to energy saving LED lights in all the rooms. They also have a 24/7 Green Educational in-house movie channel.
Facilities
After settling in, we headed up to the rooftop to check out the 24 hour gym, spa facilities and pool. The gym is enormous and they have spared no expense in fitting it out with all kinds of fitness machines. A friendly staff member shows us around and into the saunas.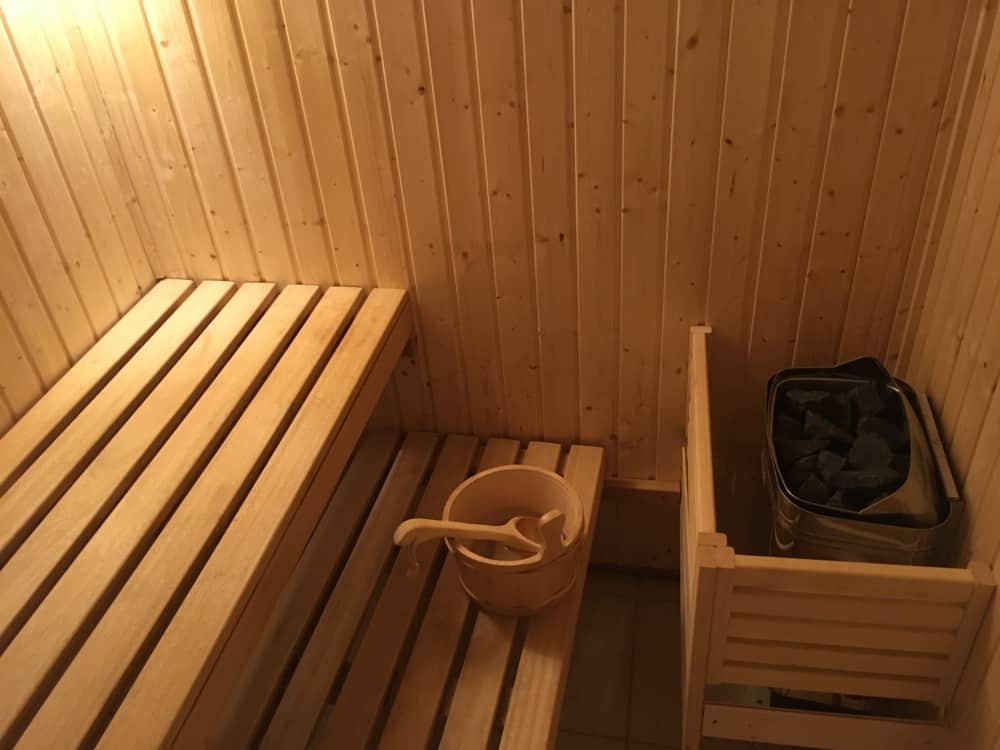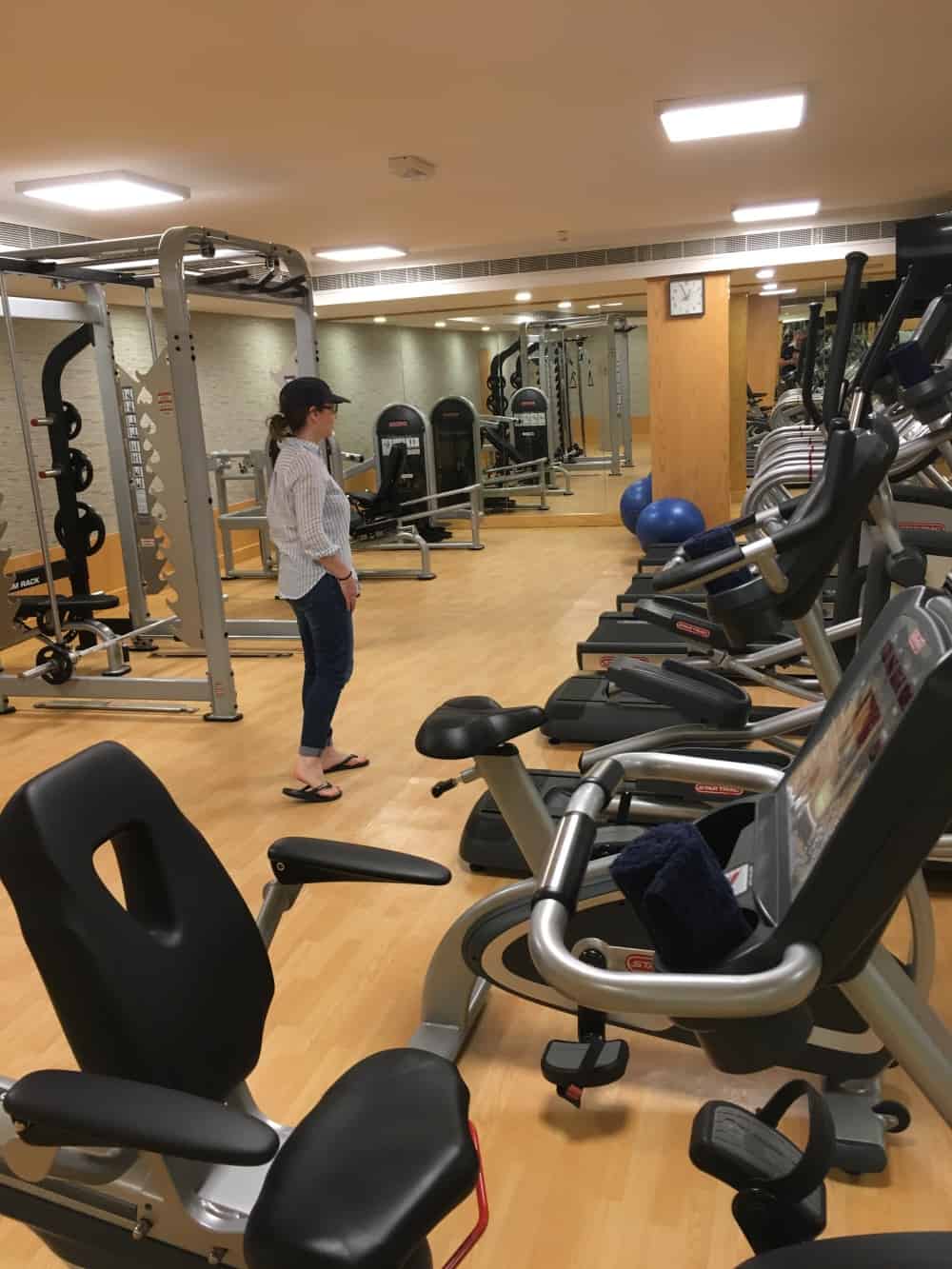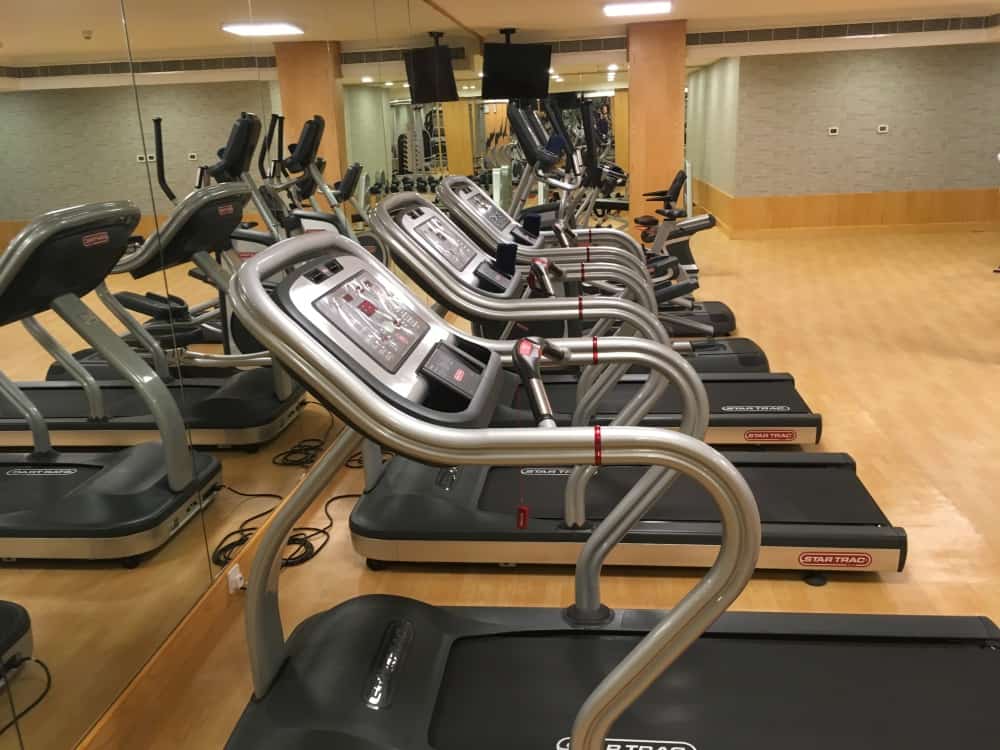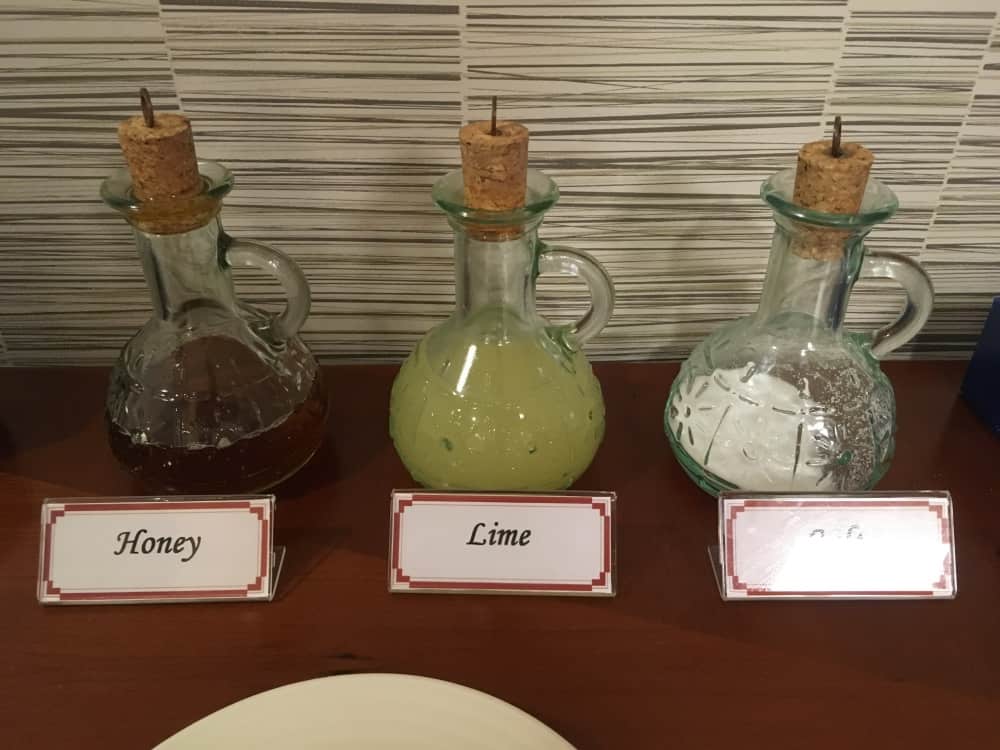 The rooftop pool is incredibly inviting so we immediately went for a dip. A jacuzzi proper was situated at the far end with a sign saying 34C but we figured it wasn't switched on as it felt a bit colder than that. We couldn't find any buttons for bubbles either but we could have asked the pool assistant if we really wanted to get it going.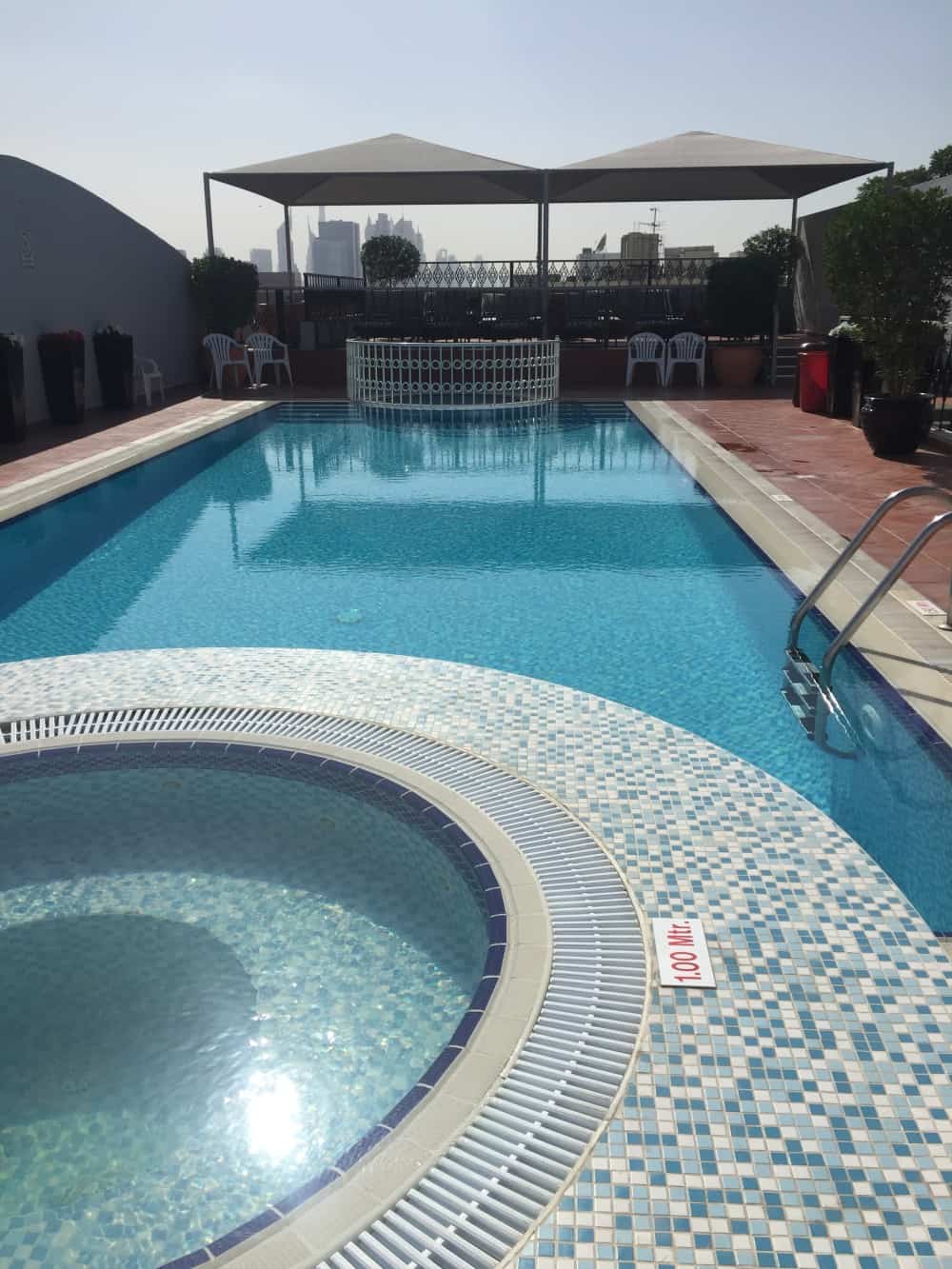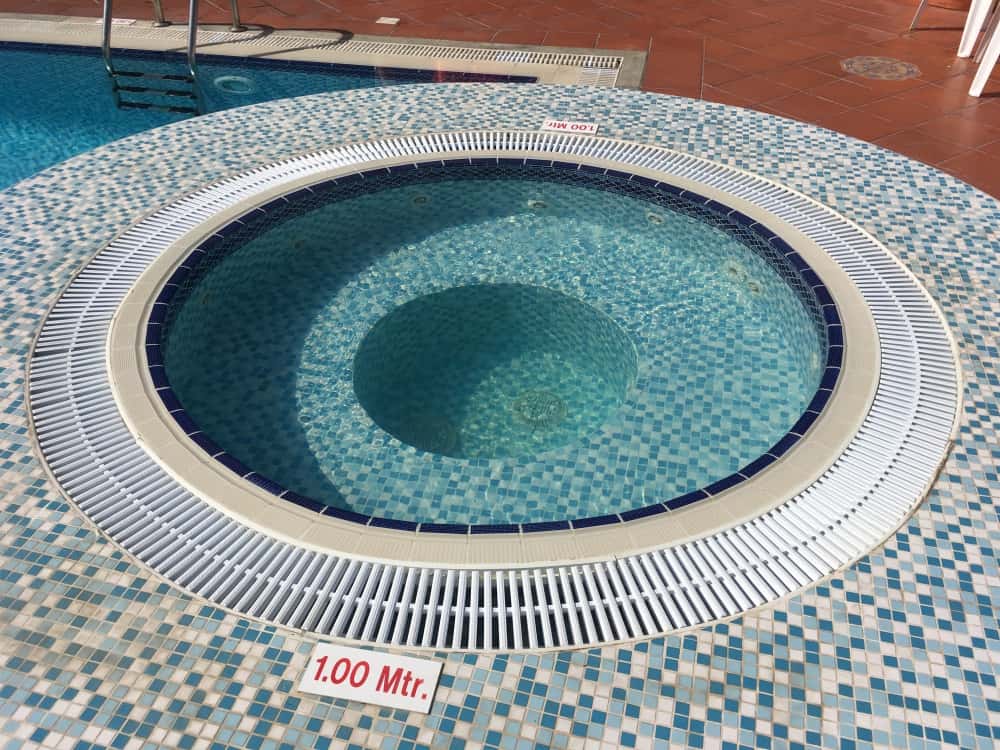 A canopied area with sun loungers complete with towels provided shade from the sun – not a problem in December but I'm picking in July or August it would be much appreciated by guests when temperatures soar. We settle in and order food from the restaurant and Ange does a bit of work while we wait for our meal. It's an amazing spot of serenity in the bustling city, and a much appreciated respite from the traffic noise and chaos.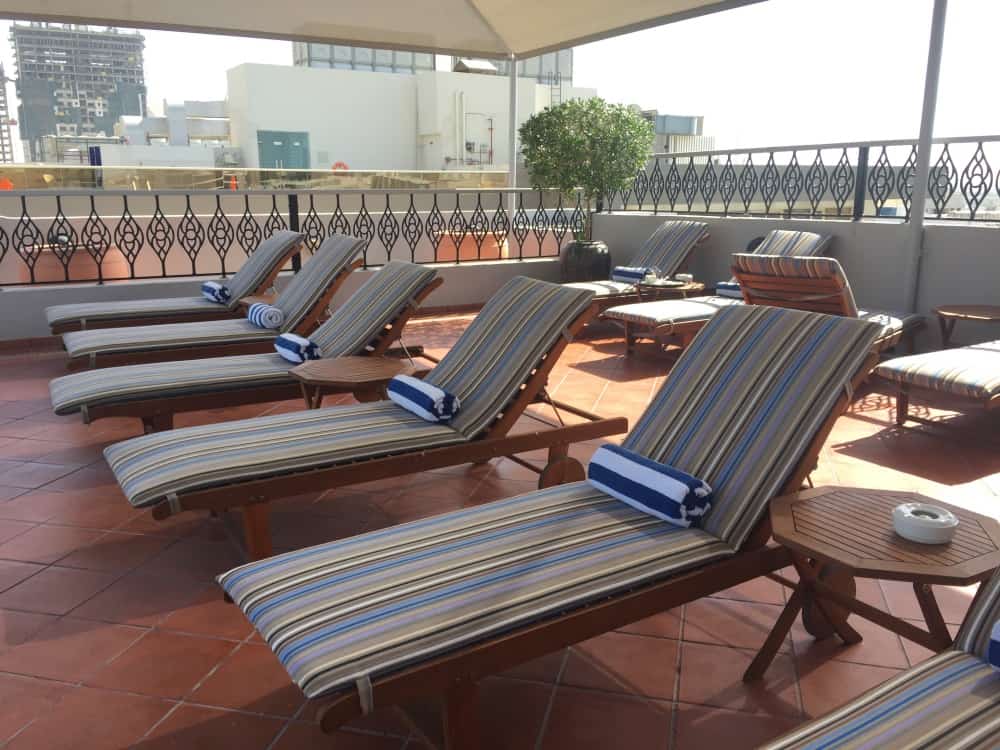 It's not too long before the food arrives, Ange gets the chef's salad – veggies cut up chunky style for dipping into the accompanying thousand island dressing mayo – and I get the club sandwich with fries. It really hits the spot. The mocktails especially are primo – in a country which doesn't generally do alcohol, they are very creative with the alternatives. My Virgin Mojito manages to capture the refreshing essence of the mint while Ange's Strawbery Milkshake was very satisfying.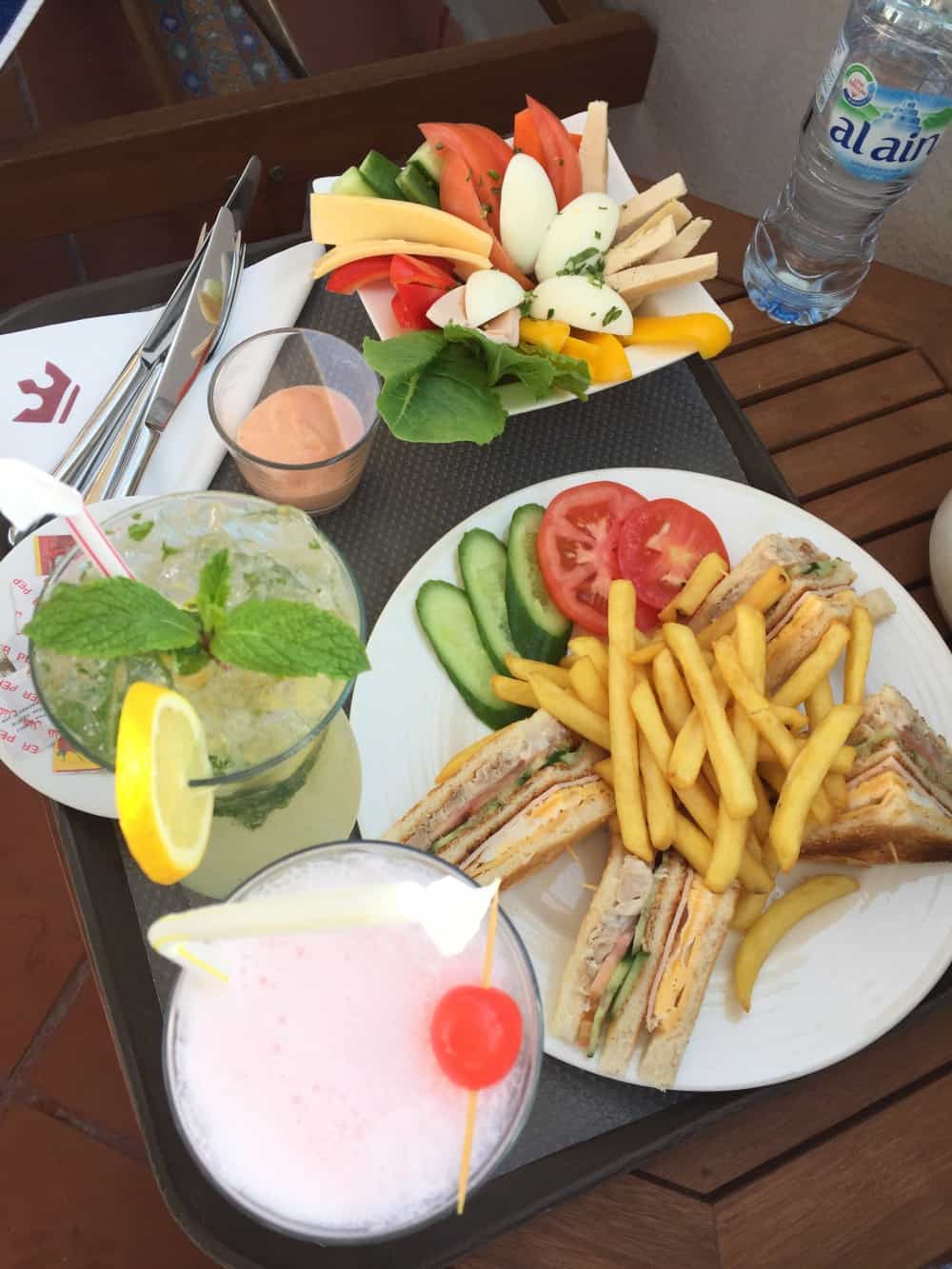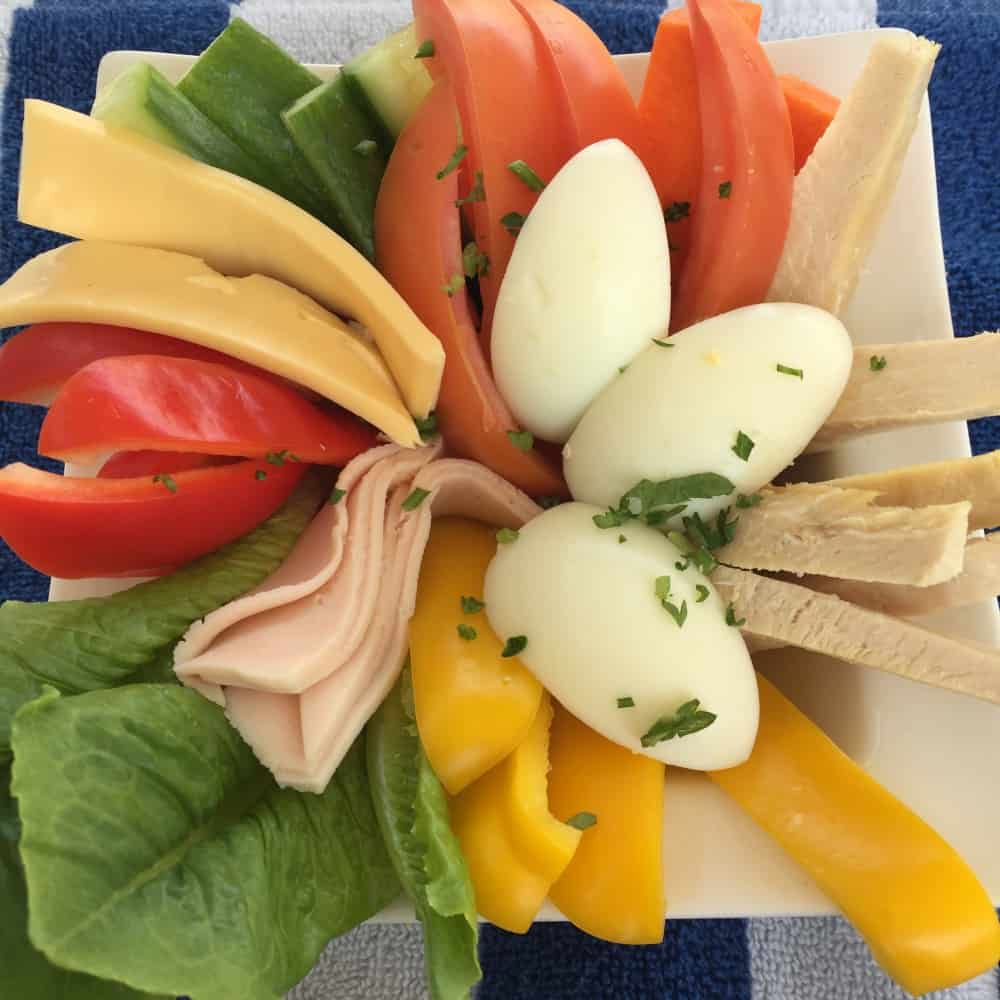 I'm glad that I agreed to compromise on pace for Dubai: sleep on arrival, first day laze by the pool. We have the place to ourselves, apart from a mother and child who use the pool – the lifeguard happily throws an inflatable ball backwards and forwards to the kid causing much merriment.
Restaurant
We head back down to the room and then have an early dinner at the restaurant on the ground floor. No need to worry about booking, we pretty much have the place to ourselves again which prompts attentive service from the waiters. The menu is quite extensive, with a lot of Indian and Asian options.
We both go for Asian noodle dishes – prawn and fish – and follow it up with a chocolate brownie for me and Umm Ali, a traditional Middle Eastern dessert, for Ange – she says it's a bit like a cold bread and butter pudding and delicious.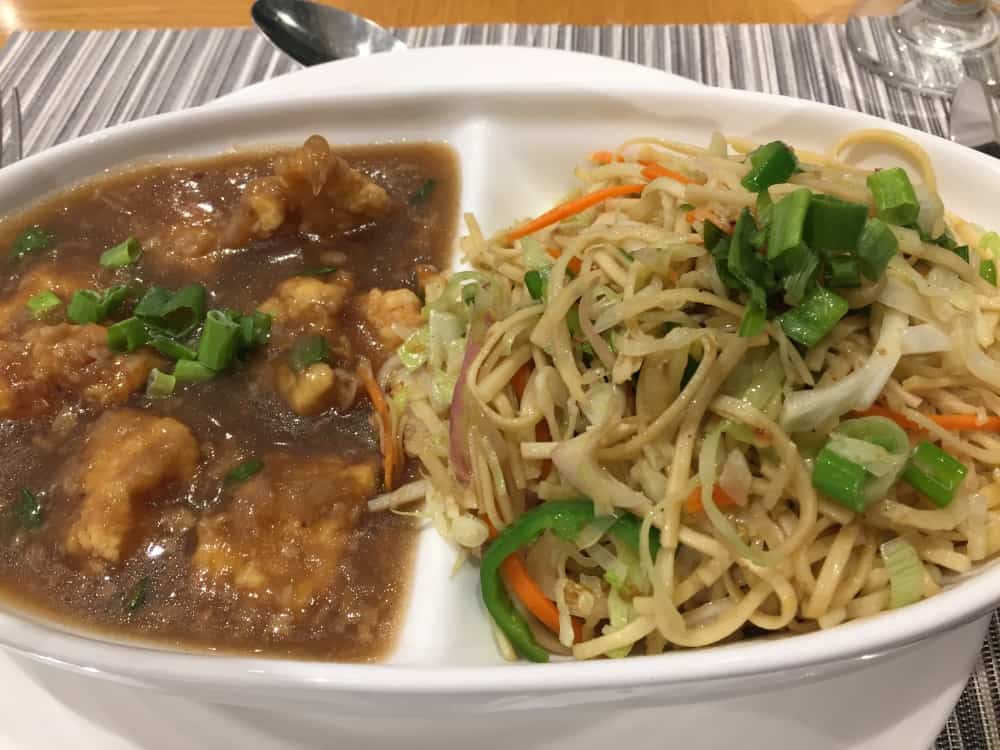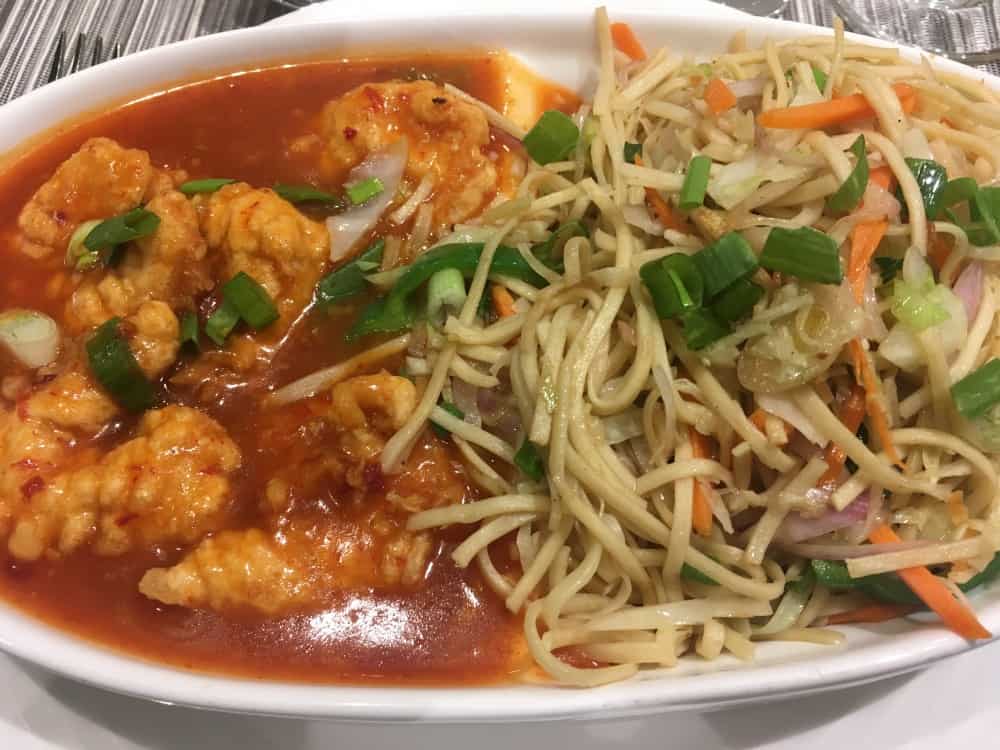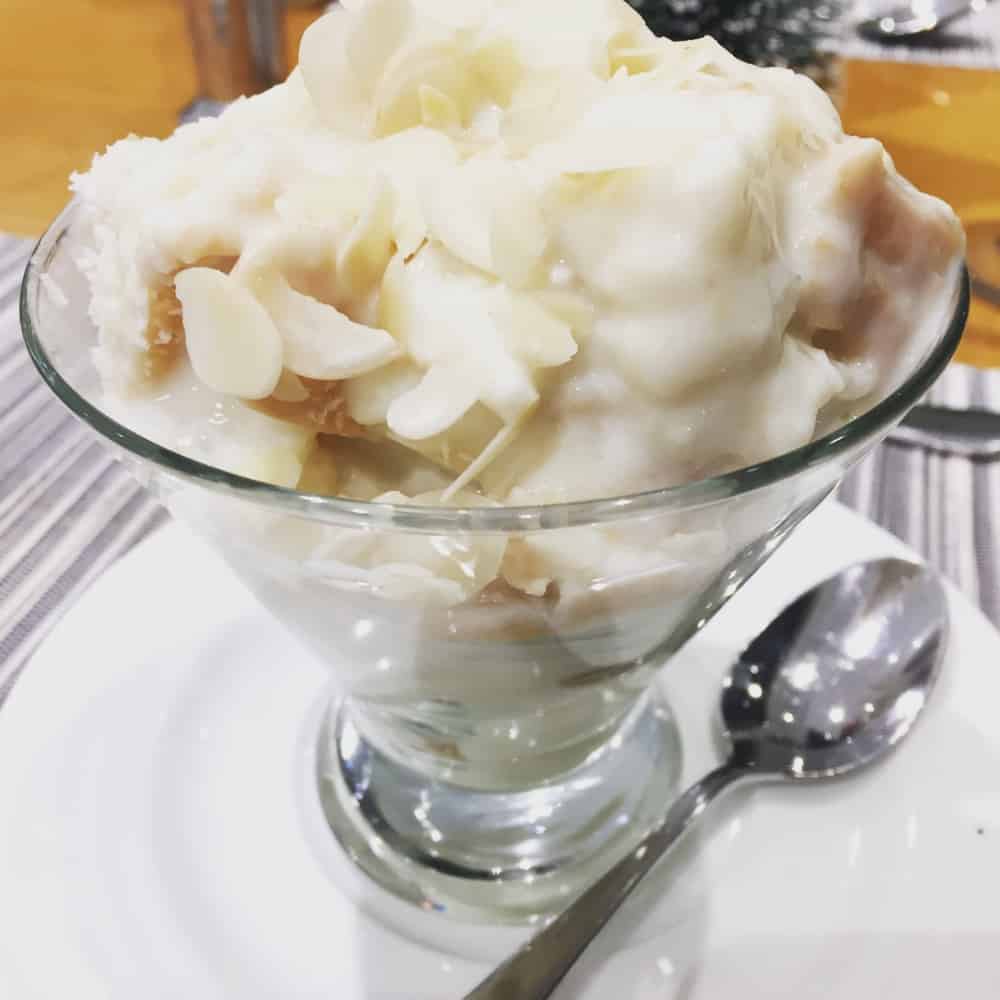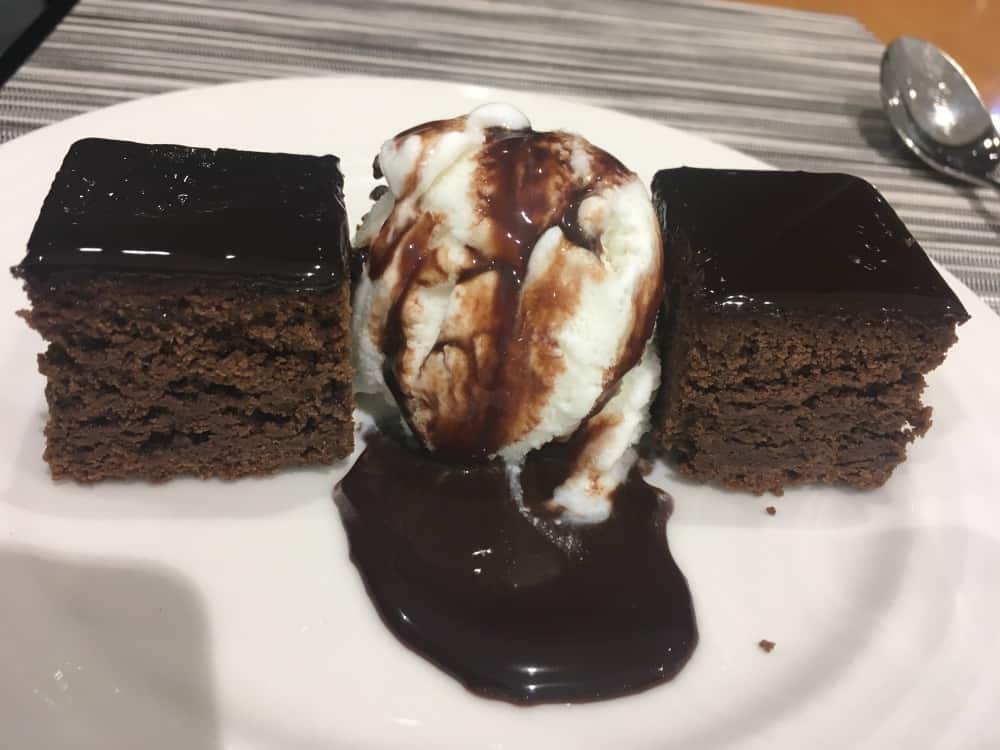 Breakfast
Attempting to conquer jetlag we hit the bed early and sleep soundly. Breakfast next morning is included with our room, which is a buffet style affair in the ground floor restaurant and includes an extensive range of Western and Middle Eastern eating options.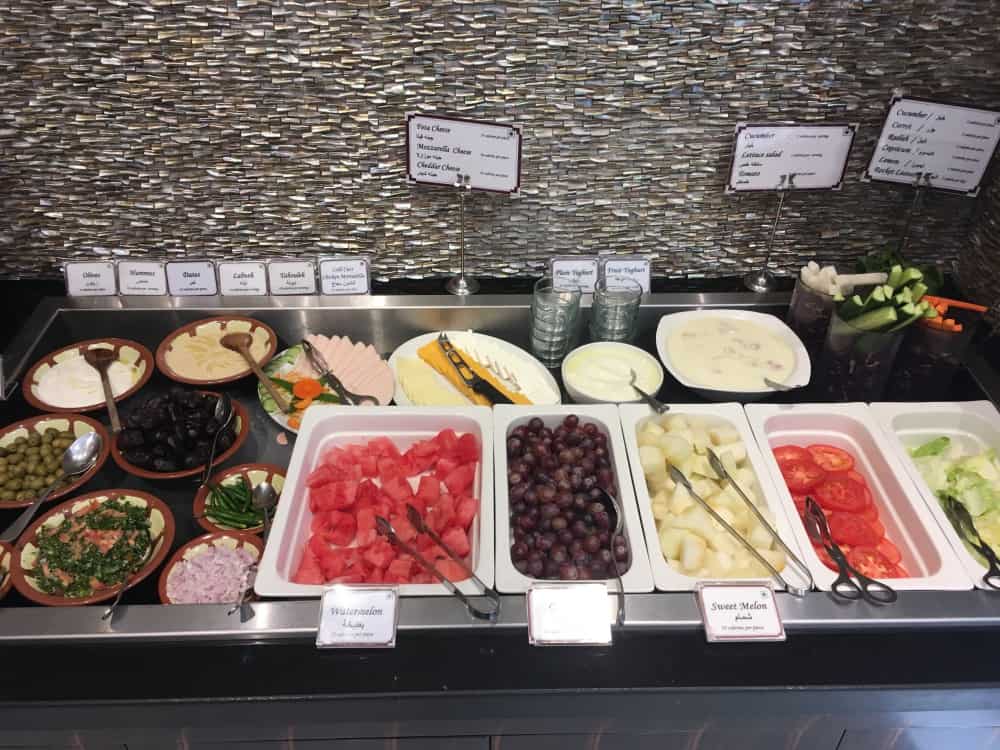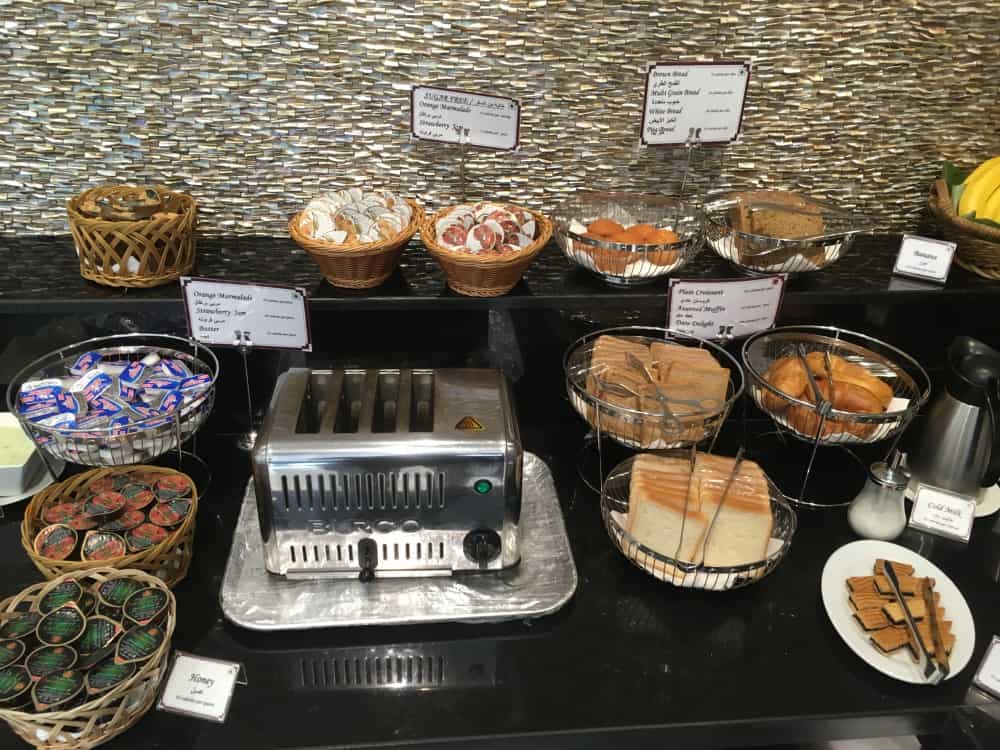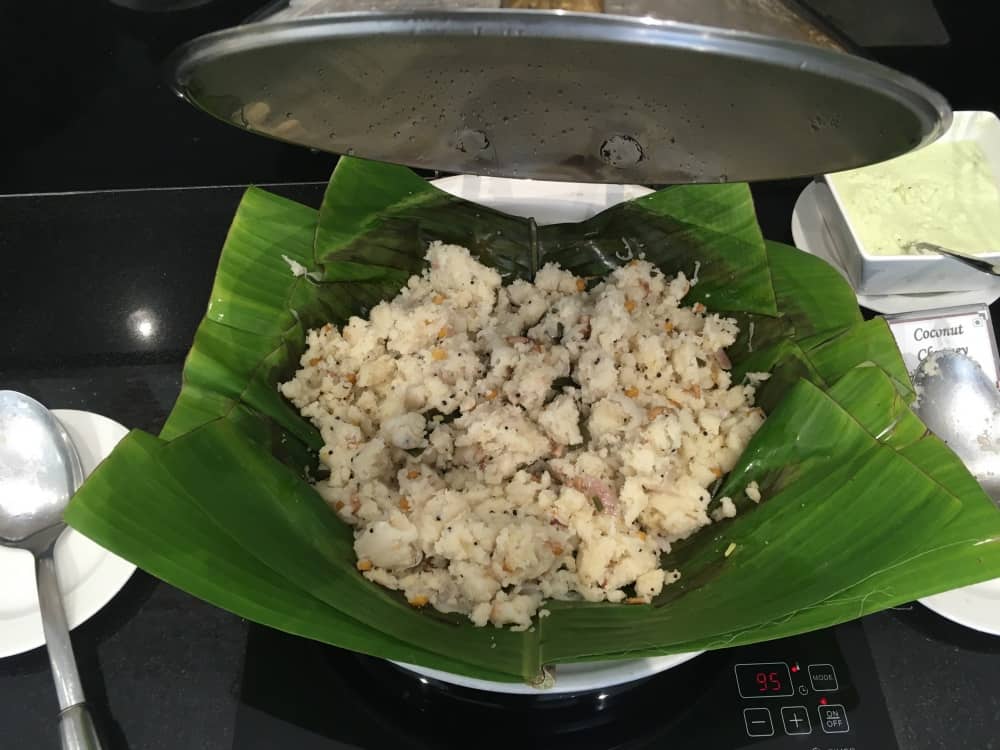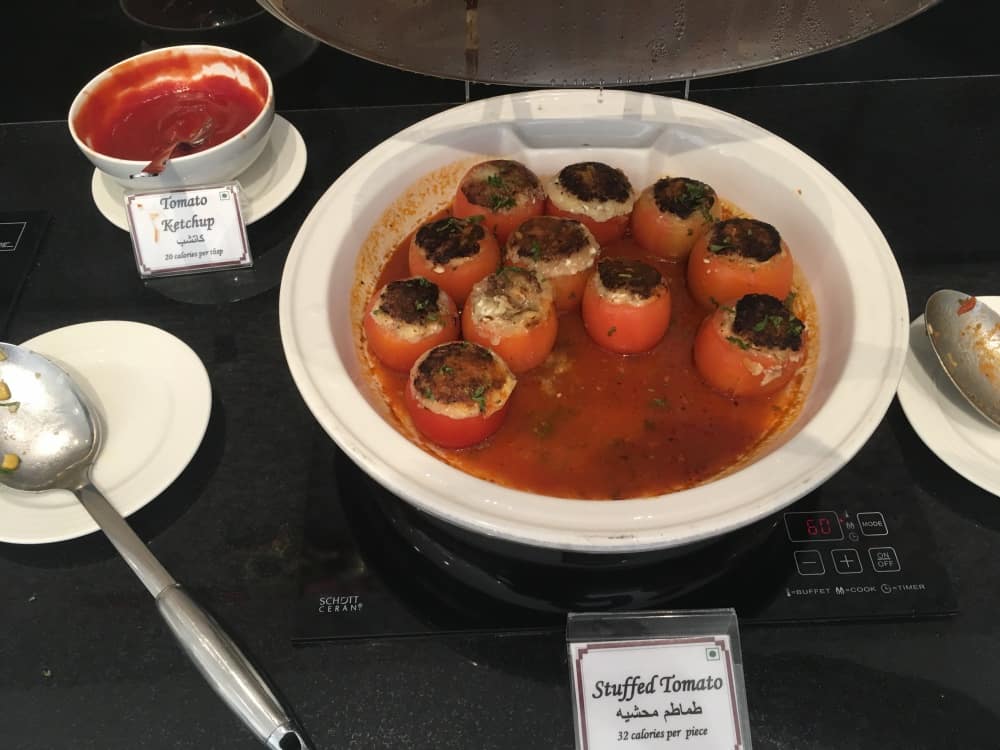 In keeping with its 4-star facilities, the Savoy offers an omelette station which I took advantage of.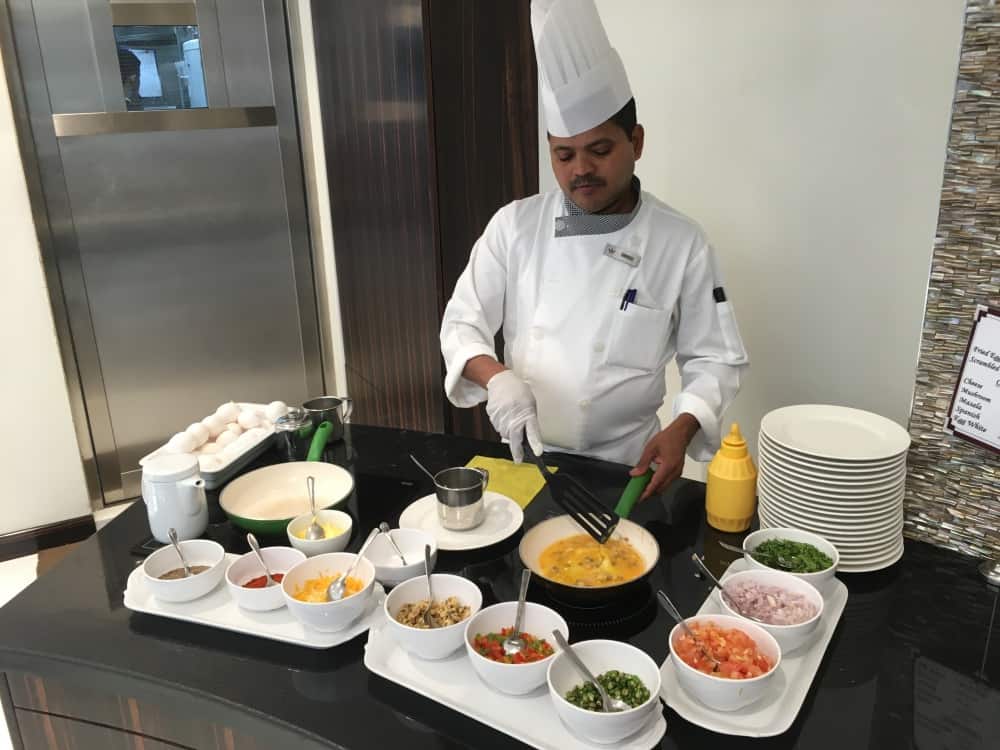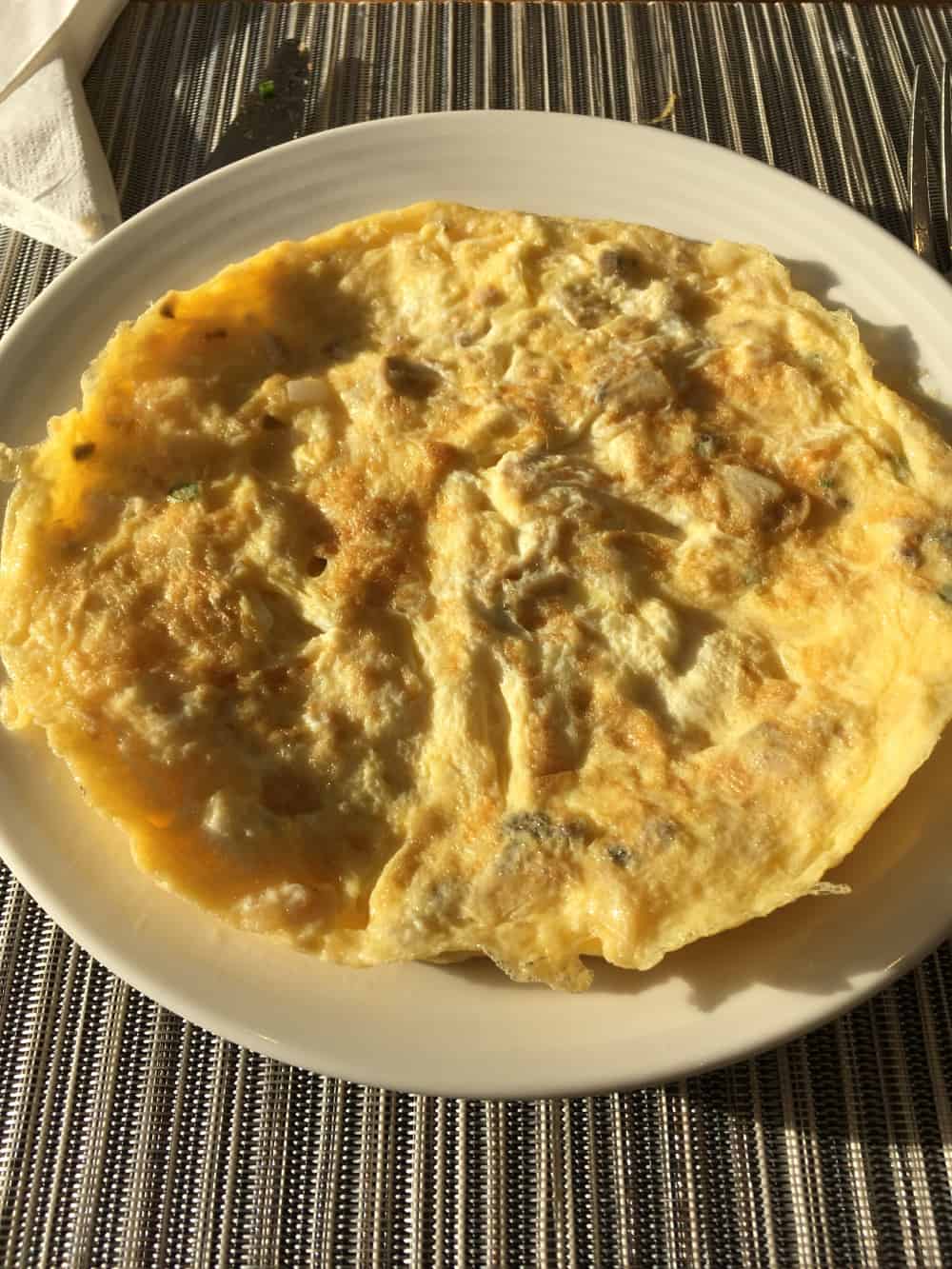 Ange sampled the toast and jam and was delighted to find a stock of Anchor New Zealand butter – very timely since we were on our way home.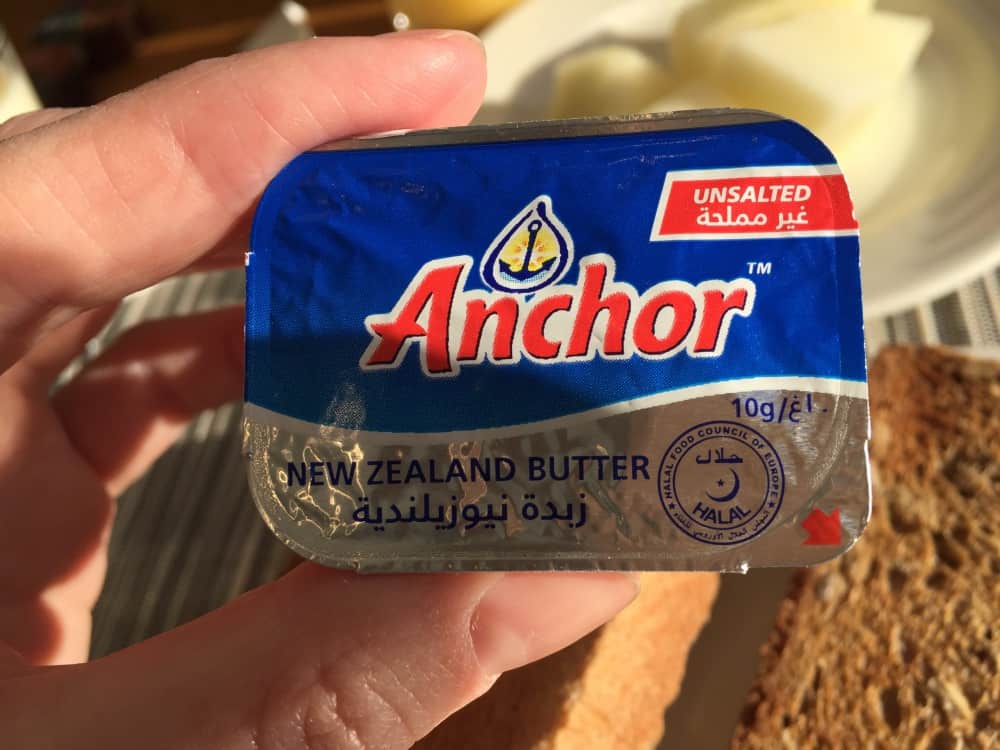 Pros and Cons
Pros

Staff were very friendly and provided great service
Very green with great eco-friendly initiatives
The facilities were top notch:

The rooftop pool was the perfect mix of sun and shade
The inclusion of a sauna was a pleasant surprise
The gym was huge and well stocked.

Cons

Once the old location has been removed from Google Maps it will be easier to find.
Would I Go Back?
Definitely, especially for a lengthy time or if I had business in that area. It had a real apartment feel, especially with the convenience store across the road and I think you could set up a comfortable base here. The recreational facilities are certainly in line with what you'd expect from a 4 star hotel.
The Savoy Crest Hotel Apartments supported our Dubai trip by providing a complimentary stay. All opinions remain our own.