Overlooking Weighbridge Square, adjacent to Liberation Square, the Royal Yacht is a hotel/restaurant in downtown St Helier on Jersey.
The original building on the corner has been added to, with restaurants on the ground and first floors – super popular from lunch all the way through to the small hours – and brand new apartment-type hotel rooms above large balconies looking out over the sea.
The newer apartments are more expensive though, so we settled for a standard double room in the older building.
The Room
The bed was large enough and if you like pillows, you're in the right place!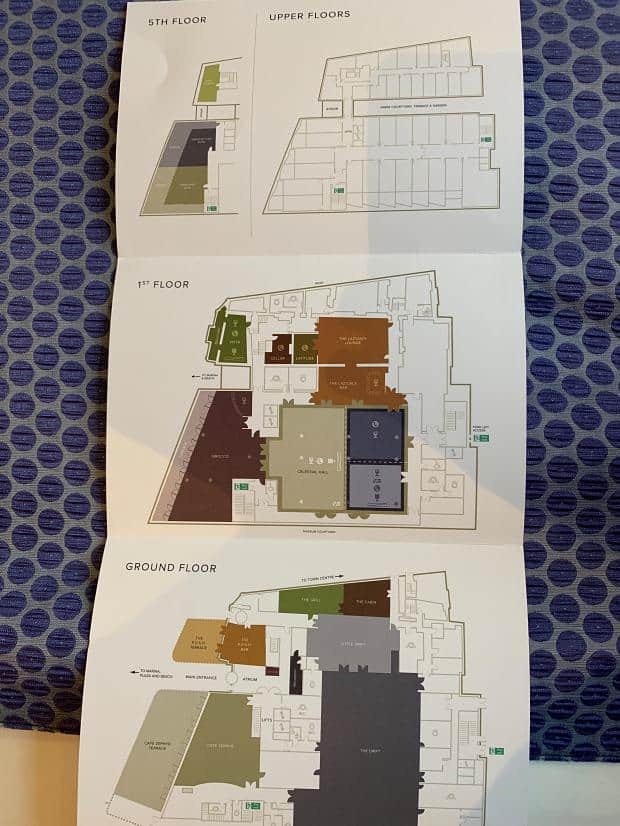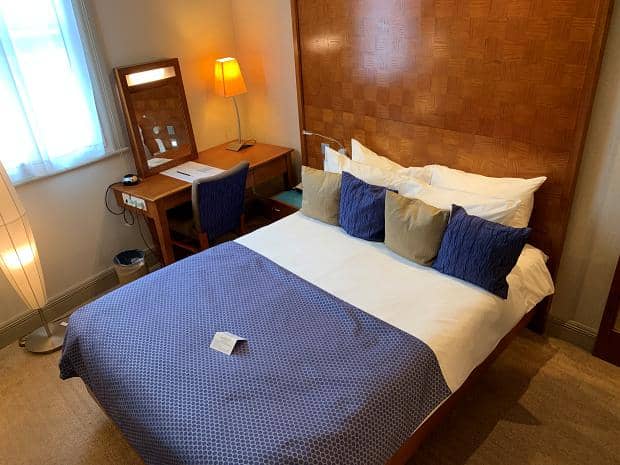 The bathroom features toiletries in the Essentiel Elements Bathe range, made by Gilchrist & Soames, and even though we are in the original wing, the bathroom is still modern with a great shower.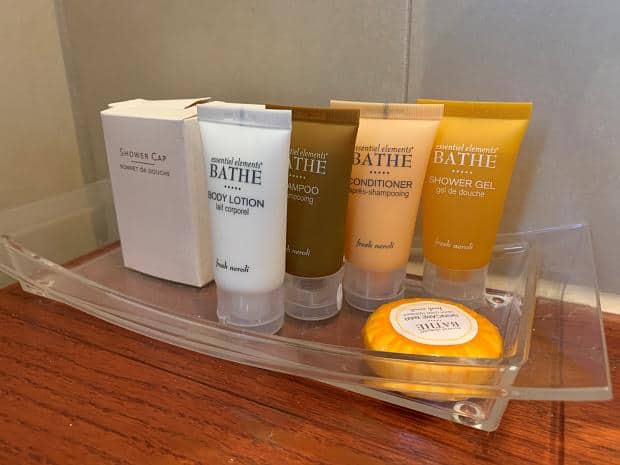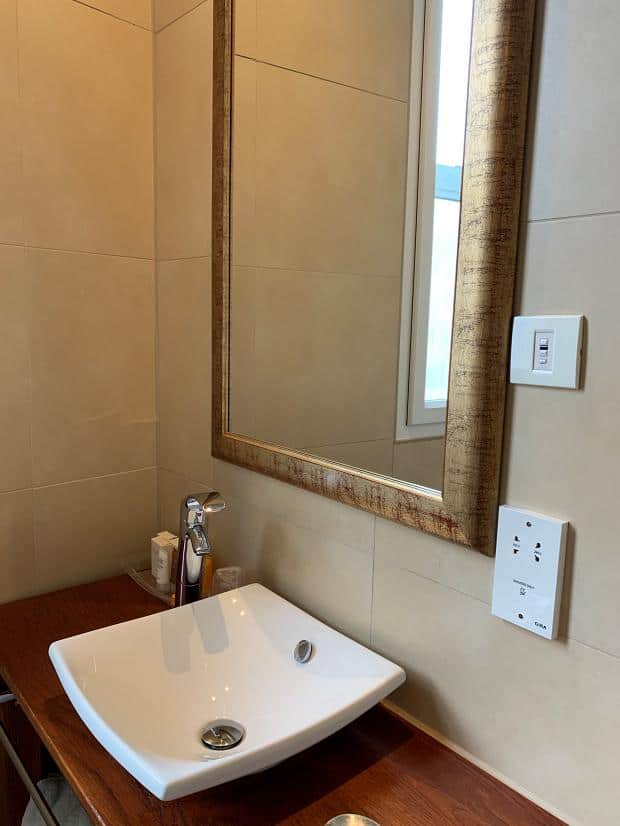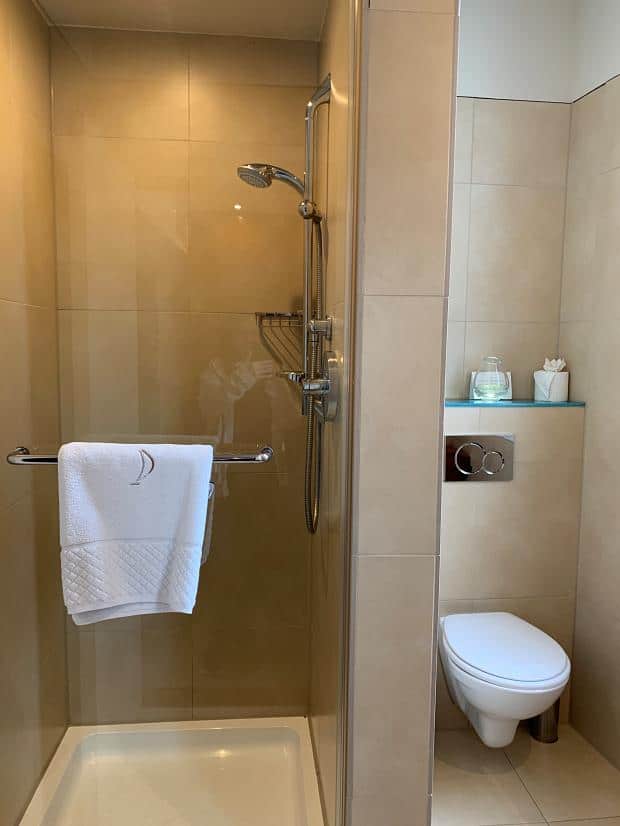 The spa is operating at reduced capacity because of Covid, but the robes look comfortable and the room comes with additional blankets and pillows should you decide the eight on the bed aren't enough!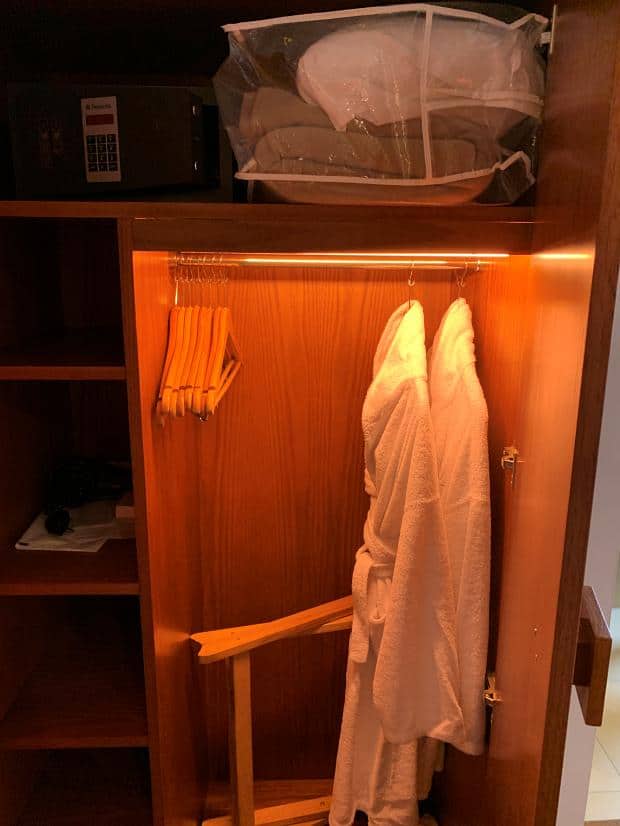 The furnishings don't feel dated: there are enough easily accessible power points to charge or power what need recharging or powering and the wood finish feels more classic than old.
The only complaint was that the internal walls are paper thin. We could clearly hear the conversations going on in the room beside ours at night, as well as the sounds of the programs that they were watching on TV. I imagine the more expensive rooms have more insulation.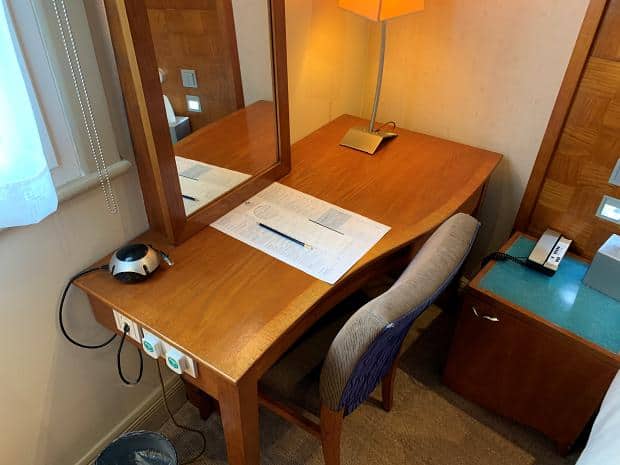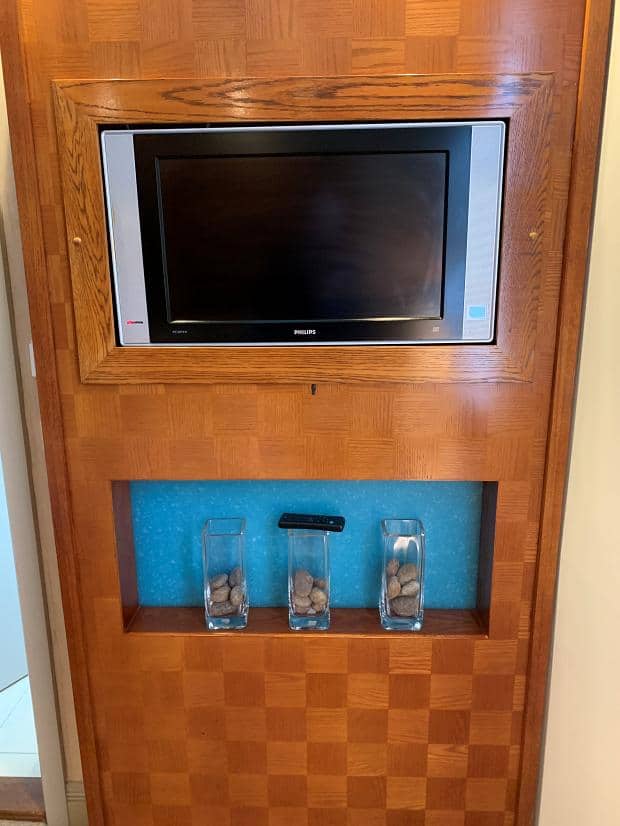 Breakfast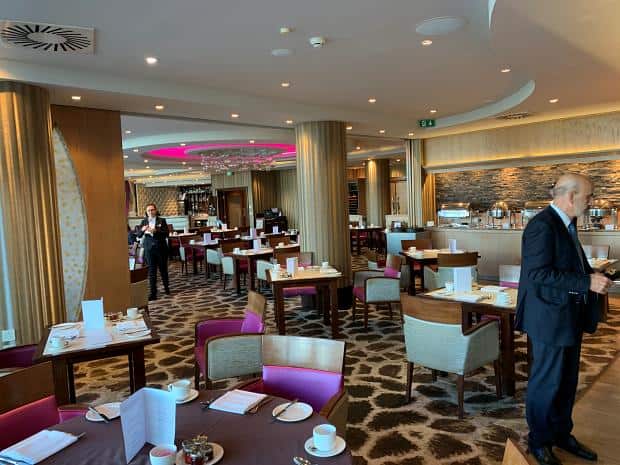 Breakfast under Covid was a challenge. There was no signage, so I approached the breakfast buffet, as one would normally do, to discover that you were supposed to ask the non-existent wait staff to load your plate for you.
The staff member came bustling up after I'd started self serving to let me know in no uncertain terms that she was supposed to serve me. I bit my tongue – while I could see that the chef was making eggs to order, there was no other indication of how things work. The muddling through continued when I somehow got our neighbour's espresso instead of the coffee I ordered. More of an issue for him I guess – hope he enjoyed my flat white.
The same entrance served both the nearby (very popular) restaurant as well as the hotel, which was annoying as we always had to explain to the maître d' that we were guests of the hotel as we passed the velvet rope. But the real reason I wouldn't return to the Royal Yacht is the lack of sound insulation in the original building.