Arrival
I arrive into Nice on an EasyJet flight from Barcelona at Terminal 2, and then catch the free shuttle to Terminal 1, then the 99 bus into Gare de Nice Ville. It's a bit of a roundabout way of doing it. I could've caught the 99 at the Terminal 2 bus stop. Luckily the walk from the station to Antares Hostel is straightforward. It's just across the road.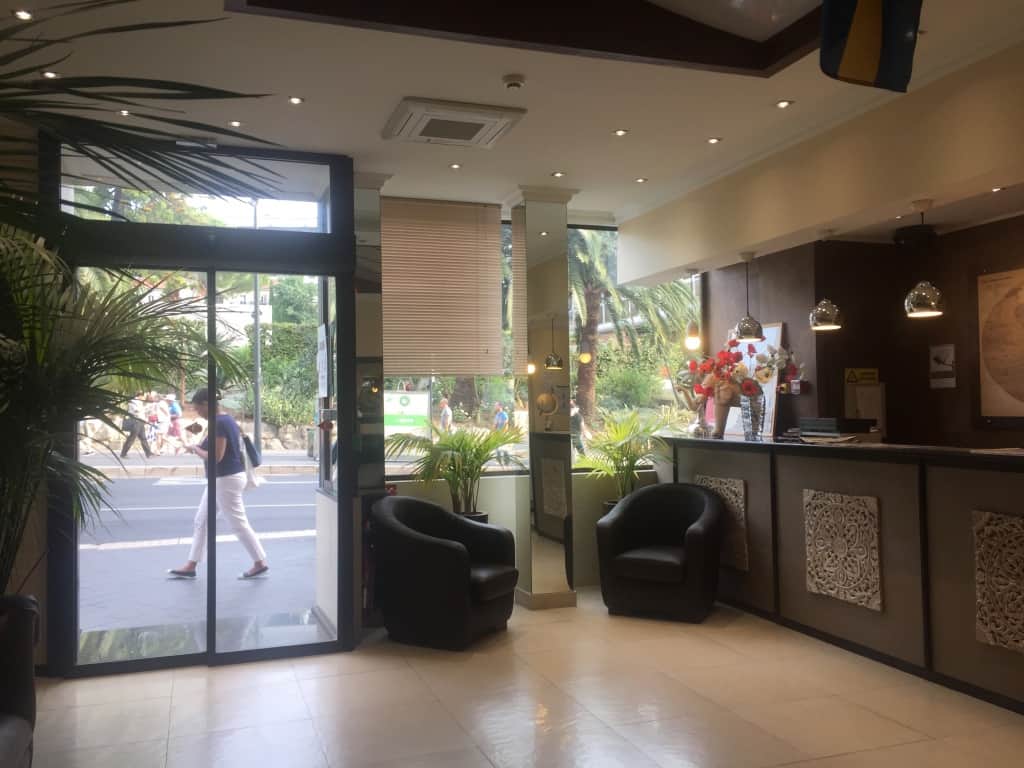 I'm slightly confused by the signage of the hostel as it says Hotel Antares but it's the right place, a hotel moonlighting as a hostel. The lobby even looks like a hotel with a proper reception desk, sofa and chairs. Check-in goes without any hassles and soon I'm in the lift heading up to the third floor to a female dorm room which sleeps four.
Room
The room is empty of occupants when I arrive so I take a look around. It's quite old fashioned and not much room to move around. We get sheets, a duvet and a towel for free which is good, there's no hidden costs or added extras unlike some of the hostels I've stayed in. The bathroom is serviceable with a shower, sink and toilet and a number of standard white soaps such as you'd find in a 1 or 2 star hotel.
The strangest thing though are the wire cage 'lockers' that we each get that roll under the bottom bunks. These can be locked with a padlock if you have one, but as one girl says later "I don't have anything to steal so I'm not fussed". I have a length of wire that attaches together with a padlock that Chris bought me from Katmandu so I'm glad to put it to use.
Even though people appear friendly you can never be too careful in hostels; I have a computer, an iPhone, a passport and credit cards that I want to keep safe. One of the girls later says that she once stayed in a hostel and everyone seemed nice but she had some toiletries stolen.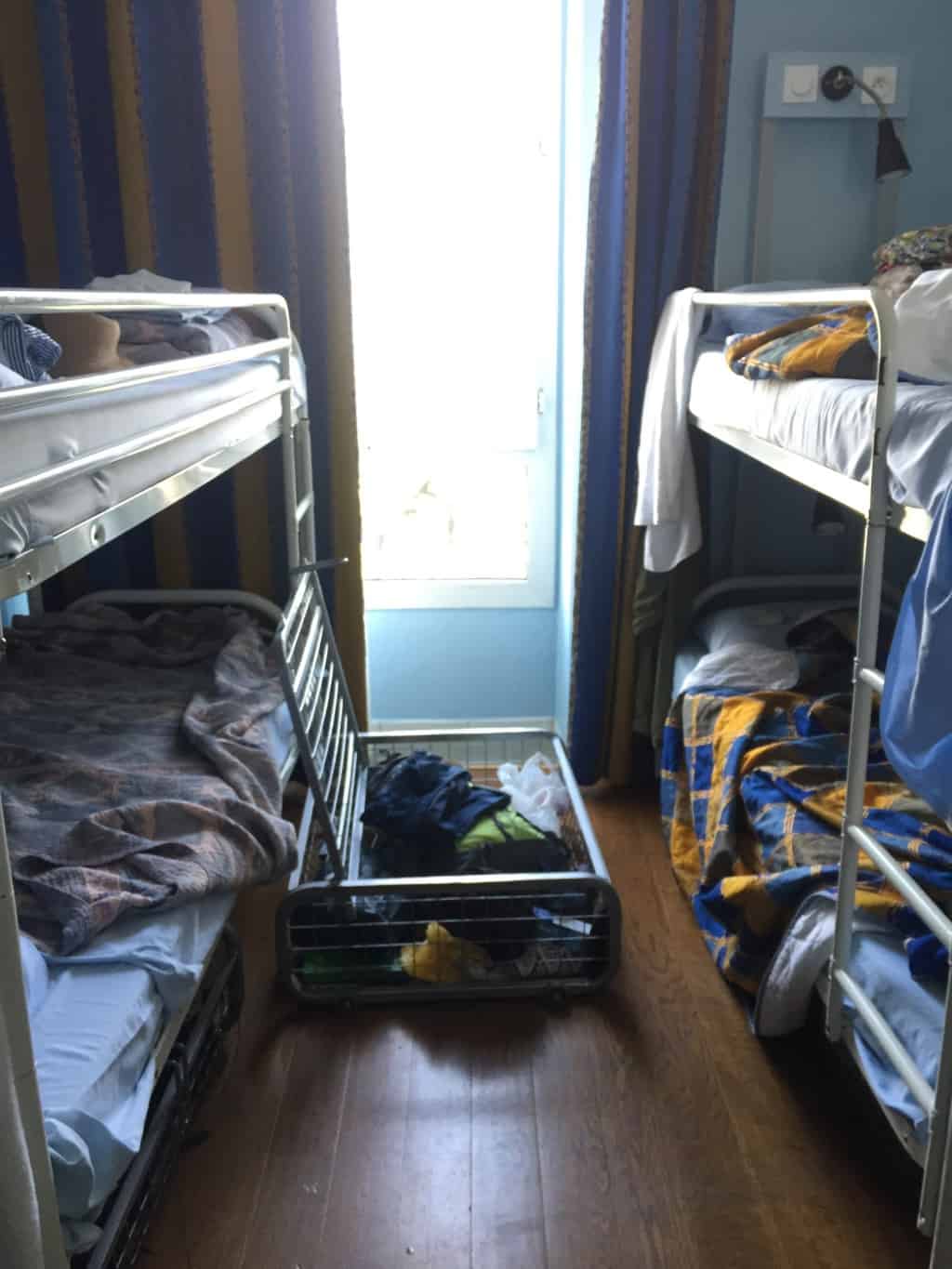 I meet the other occupants of the rooms eventually who all appear at different times, a girl from Canada who's been studying politics in the Basque country, a girl from Argentina and a girl from India. With me from New Zealand, it's a very multi-cultural room!
Breakfast
Breakfast is included in the room price and is a choice of two types of cereal, milk, coffee, bread and jam. It's simple but still good to be able to have something on hand without needing to go to a supermarket or cafe.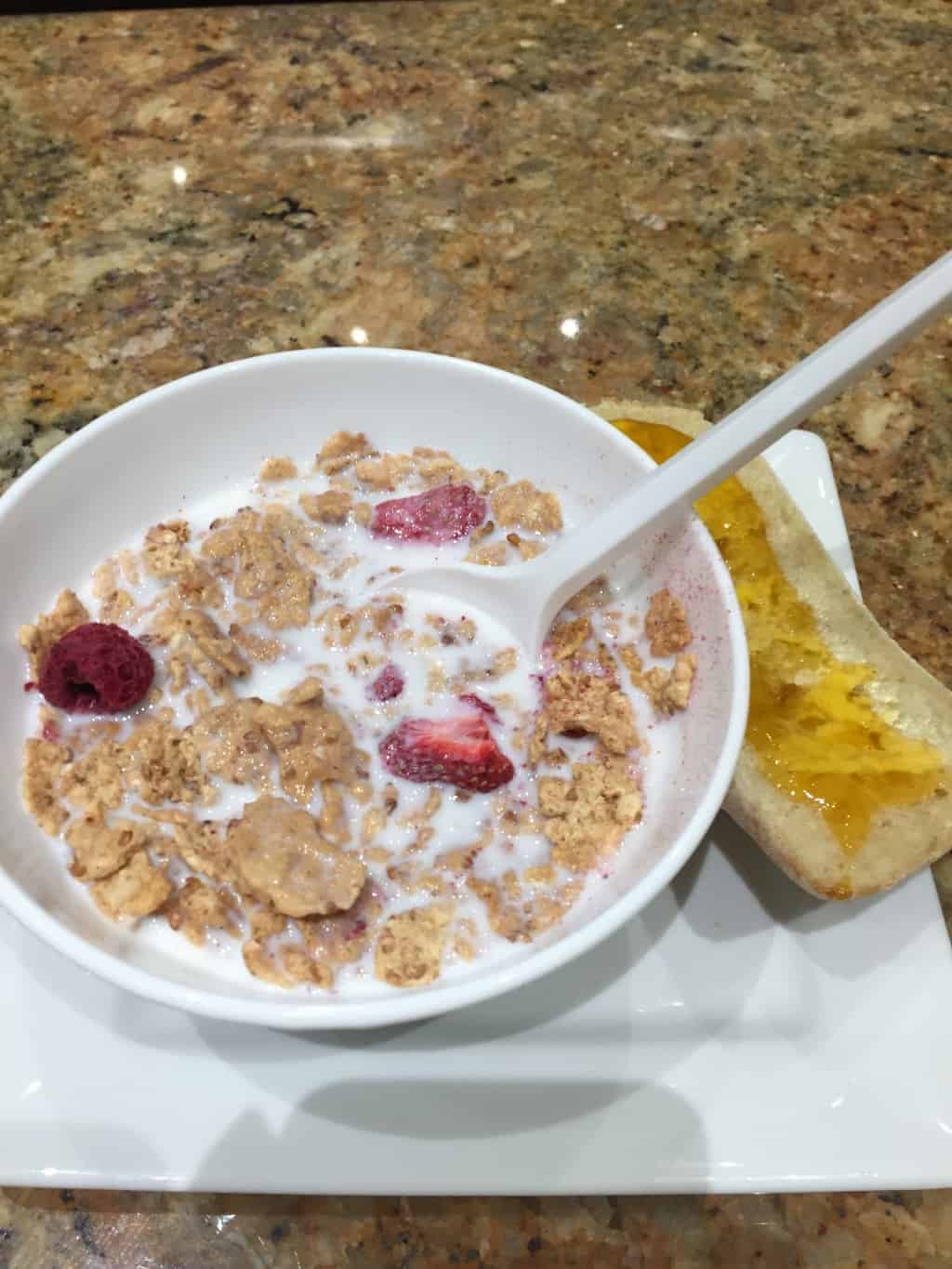 Location
As mentioned, the hostel is right across the road from the Gare Nice Ville station which prompts day trips to Cannes and Monaco from the girls in the room, both are under an hour by train in either direction from Nice. I go to Cannes and do a Petite train tour for €10 which was fun, but Chris and I are heading to Monaco in the weekend so I hold off on that one.
The No. 1 tram is also just a few minutes walk from the hostel making it easy to head down to the Place Messina and Promenade des Anglais for €1.50 each way.
Nice has balmy light-filled evenings in summer so you can just stroll around and soak up the sights; there are plenty of well-heeled in their finery for people watching. The sweeping Bay of Angels with its colour changing sea is beautiful and you can spend an enjoyable evening just watching the kids play in the water fountains at Promenade du Paillon.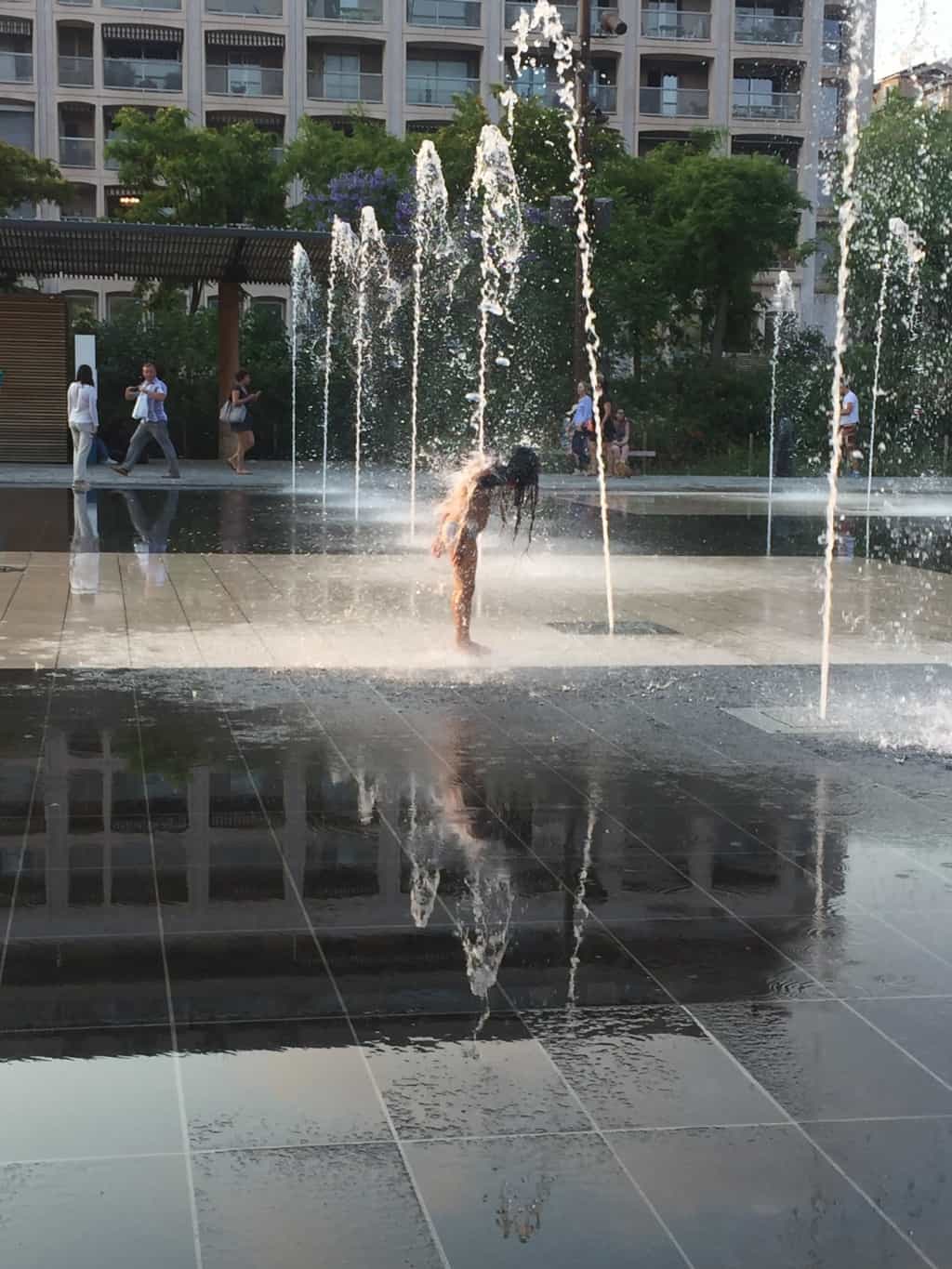 The hostel doesn't run walking tours but the receptionist puts me onto a local company who run two and half hour free walking tours leaving from the Apollo Fountain from Tuesday to Saturday. The highlight of this for me are the views from the Parc de la Colline du Chateaux which we walk up to (there is a lift but you miss out on the views from each level if you catch it – I did take it down though).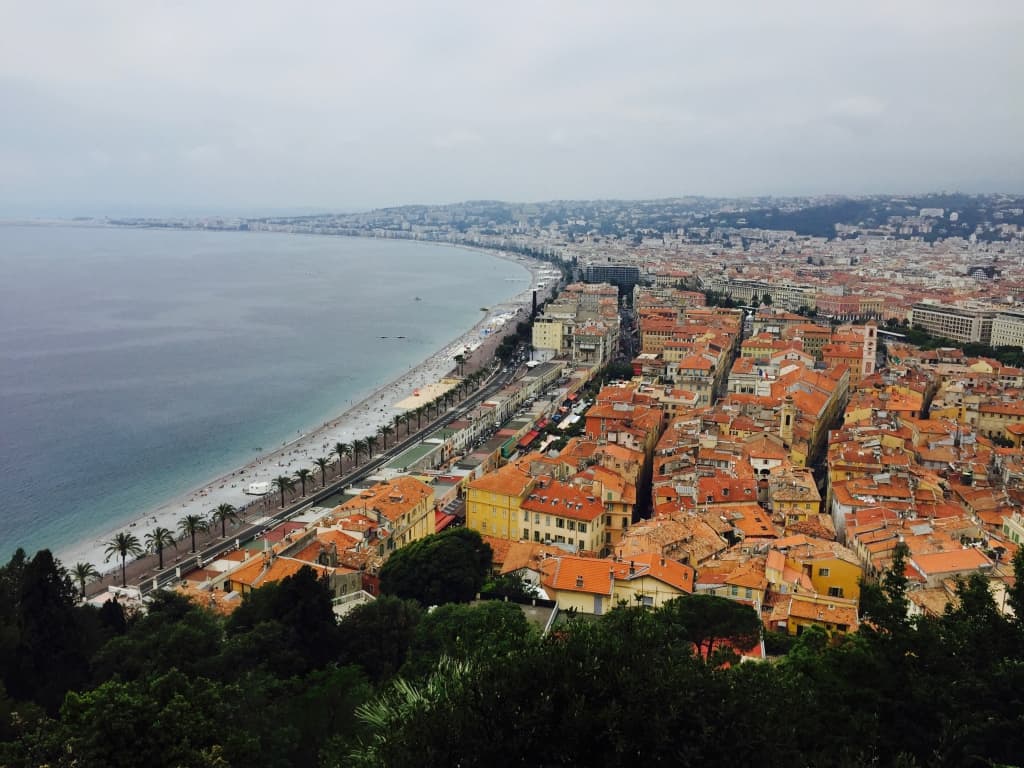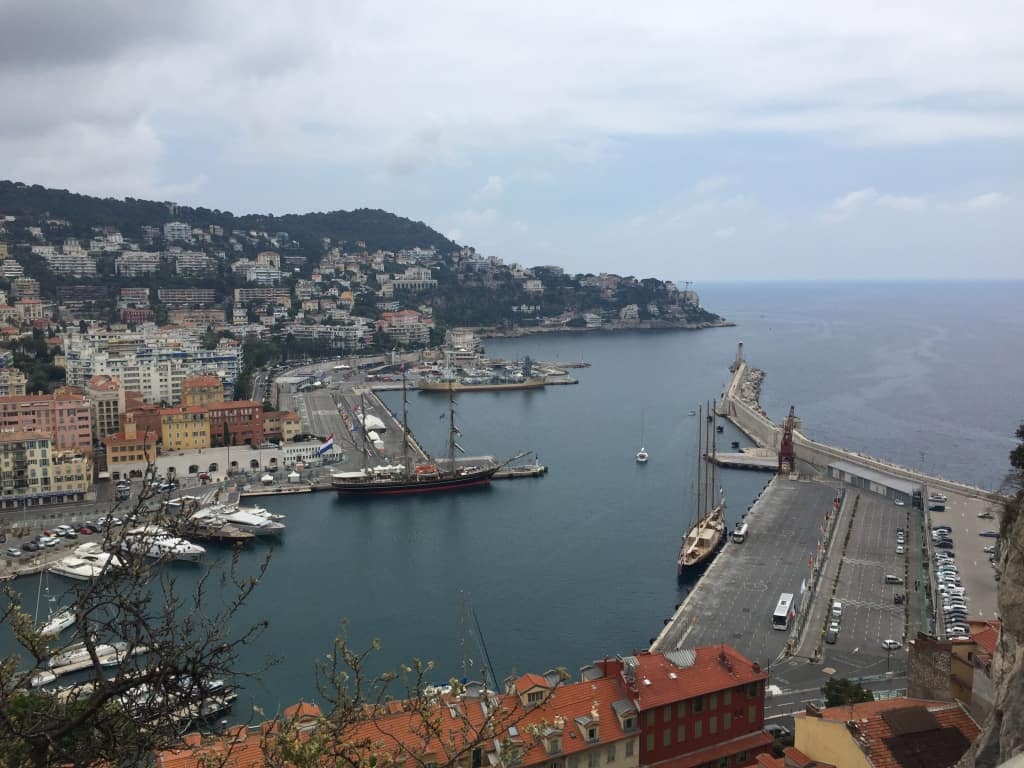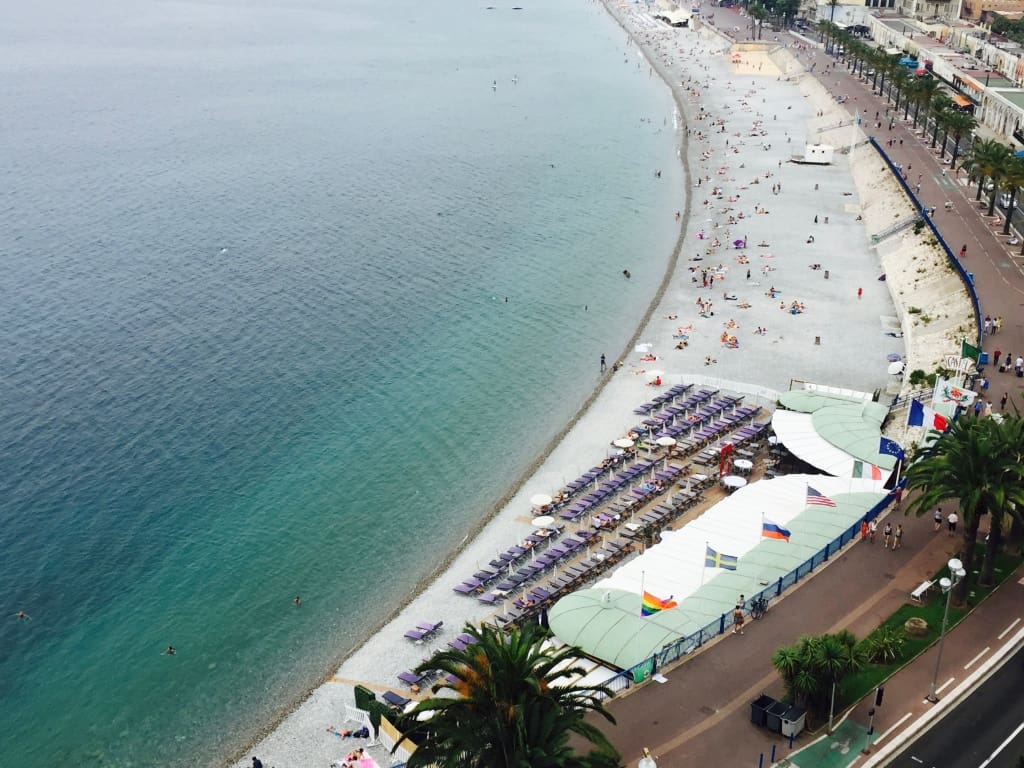 Pros & Cons
Pros

Location: well situated right next to train station
Basic set-up but bathroom cleaned daily and fresh towels provided
Free things: WiFi, breakfast, wine and snacks each night at 7pm
Friendly staff.

Cons

Dorm rooms are quite small and if everyone's 'at home' and wants to unpack their 'lockers' it can get cramped
The usual personal space issues of people coming in late and leaving early.
Would I Go Back?
I think three nights in the dorm room were a little too much for me, but if I was travelling as a couple I'd take advantage of the hotel side of things and stay in one of the standard double rooms.