Arrival
My train journey from Cheltenham to Weymouth turns out to be a long, tiring one underlined by service delays. At one point I'm not sure if I will get there at all but after 7 1/2 hours I make it and head off in the direction of the waterfront.
After being on various trains all day the sea breeze is refreshing and uplifting, so my mood has improved by the time I reach the Arcadia Guest House. I'm amused to see it's one of a long line of guest houses along The Esplanade, all exactly the same. Arcadia has a yellow awning though which makes it easy to single out.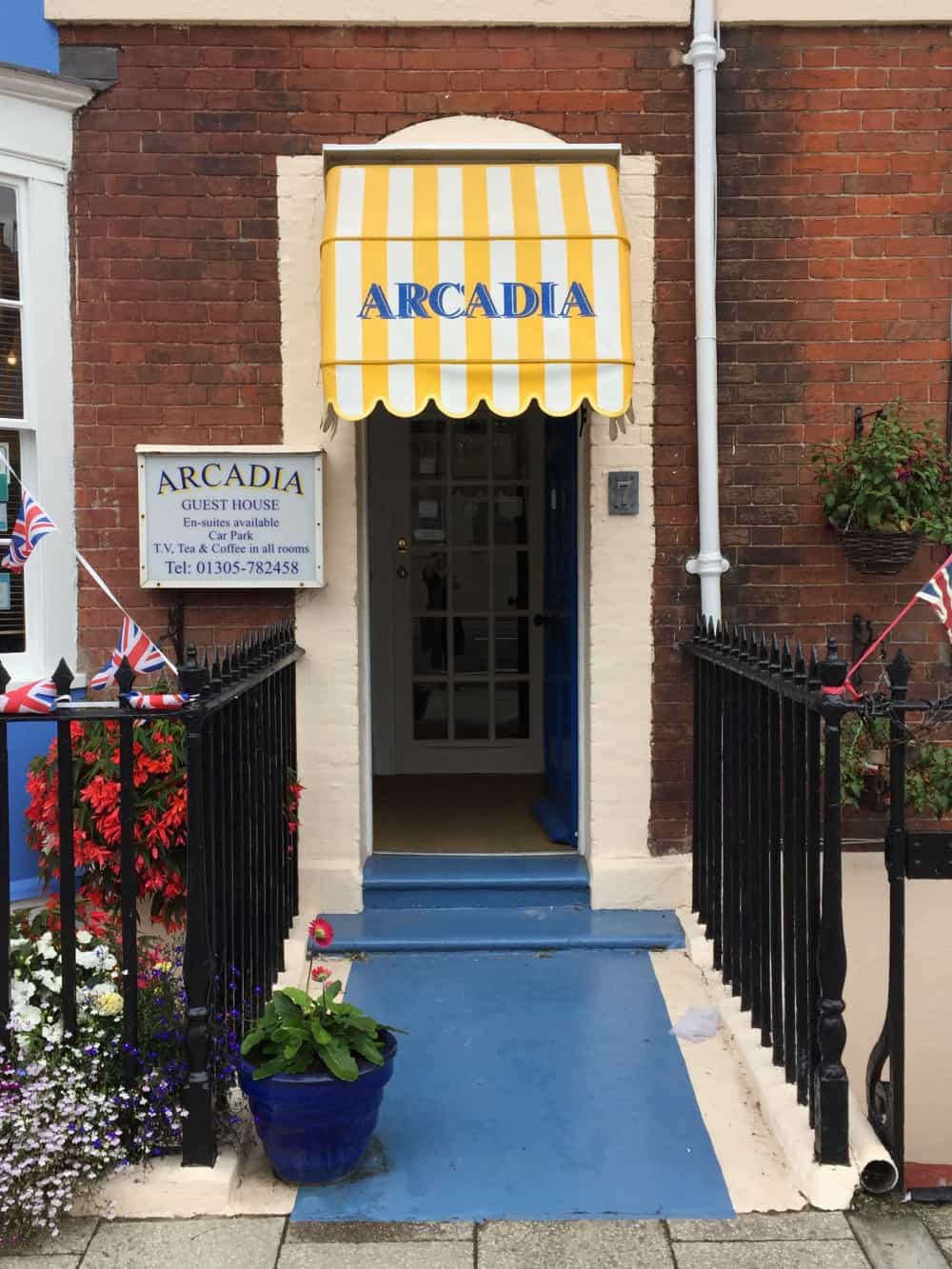 The host answers the door bell and I'm ushered into the breakfast room to be checked-in. After confirming details he grabs my suitcase and we head upstairs. I'm in a single right at the top of the B&B which involves at least four flights of stairs. I'm not sure who's puffing more when we reach the top.
Room
The single room I've booked for four nights is small and tucked into the eaves but has quite a lot of furnishings for the size: a single bed, a bedside table, a wardrobe, a dresser, a heater, a TV and a sink with complimentary hand wash. I always appreciate a sink in a room with a shared bathroom as at least you can wash your face and clean your teeth in your own room.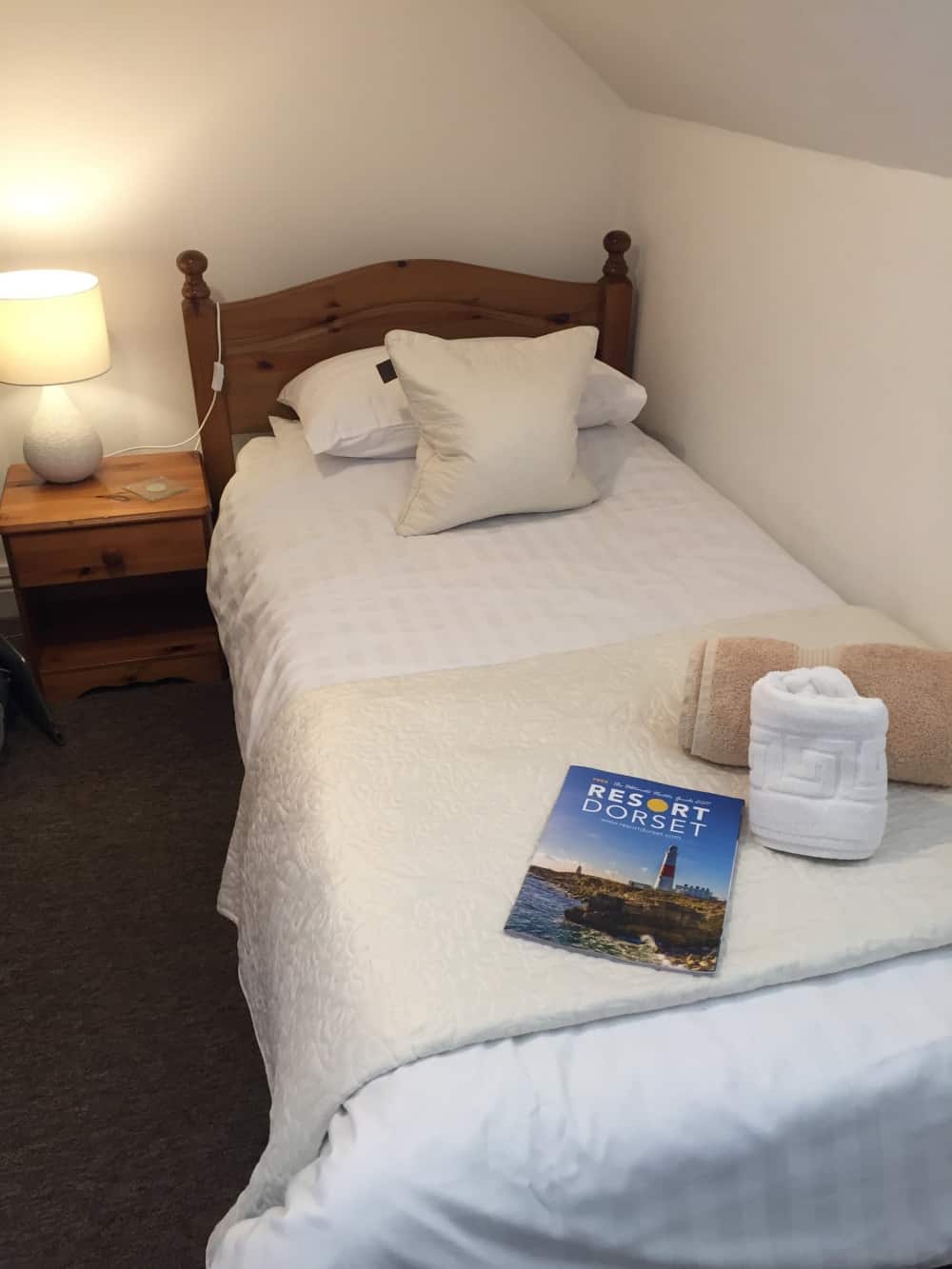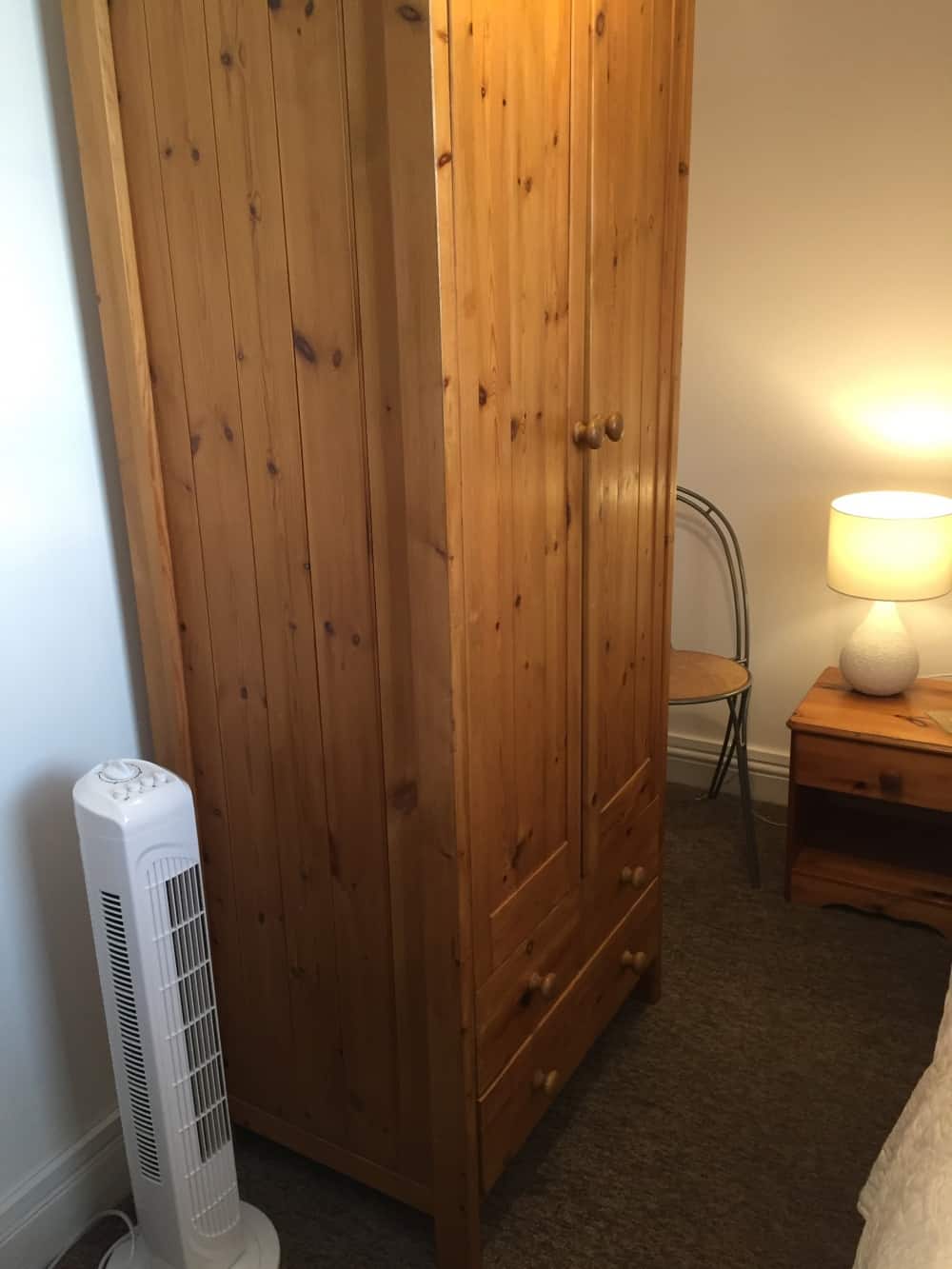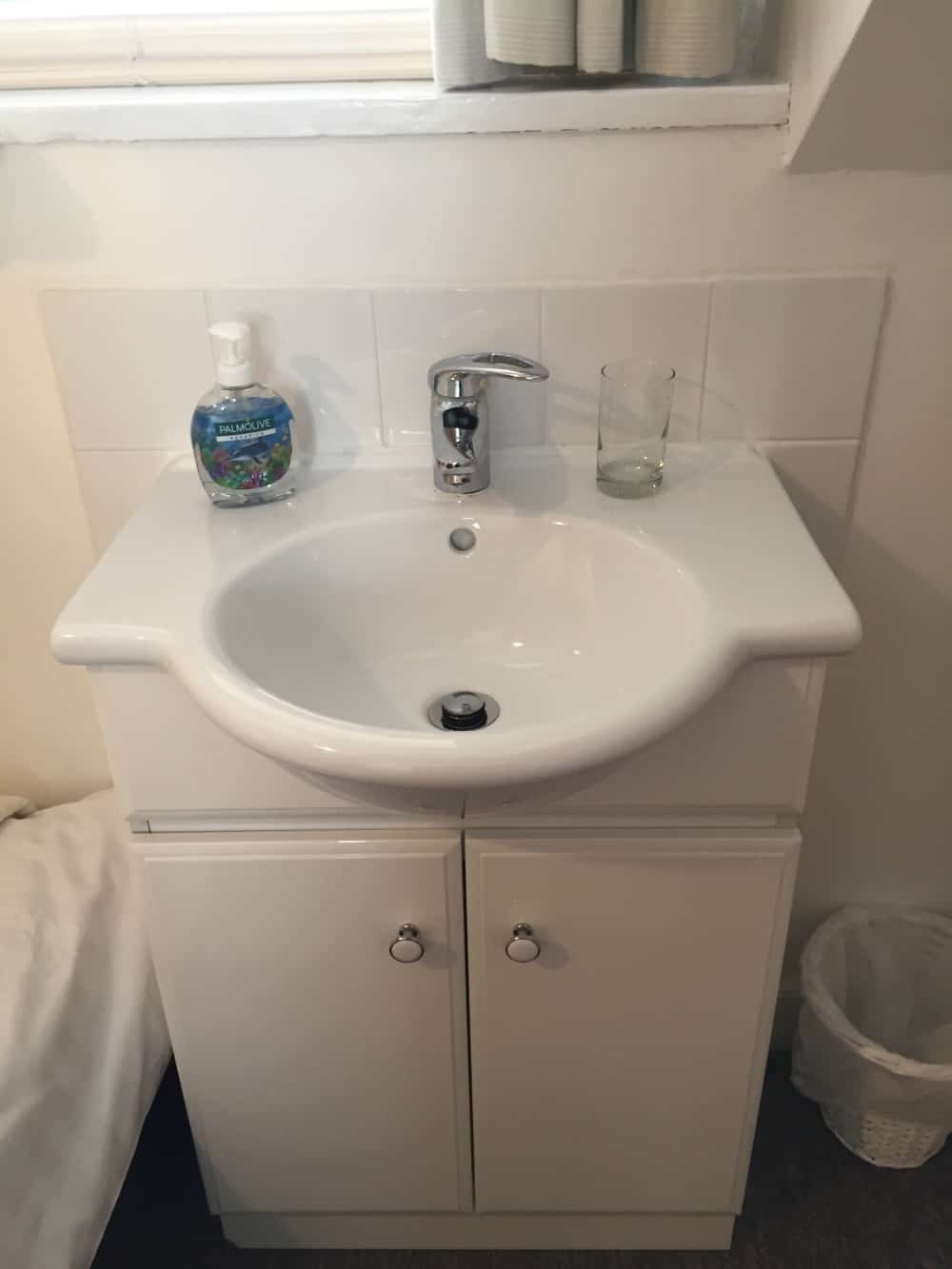 There's a shared bathroom across the hall for me and the occupants in the adjoining room, which is a twin. This is also tiny, so I'm glad I'm on the smaller size as if I were taller I'd be struggling. A sign on the beam above the stairwell reminds those who are taller to watch their heads.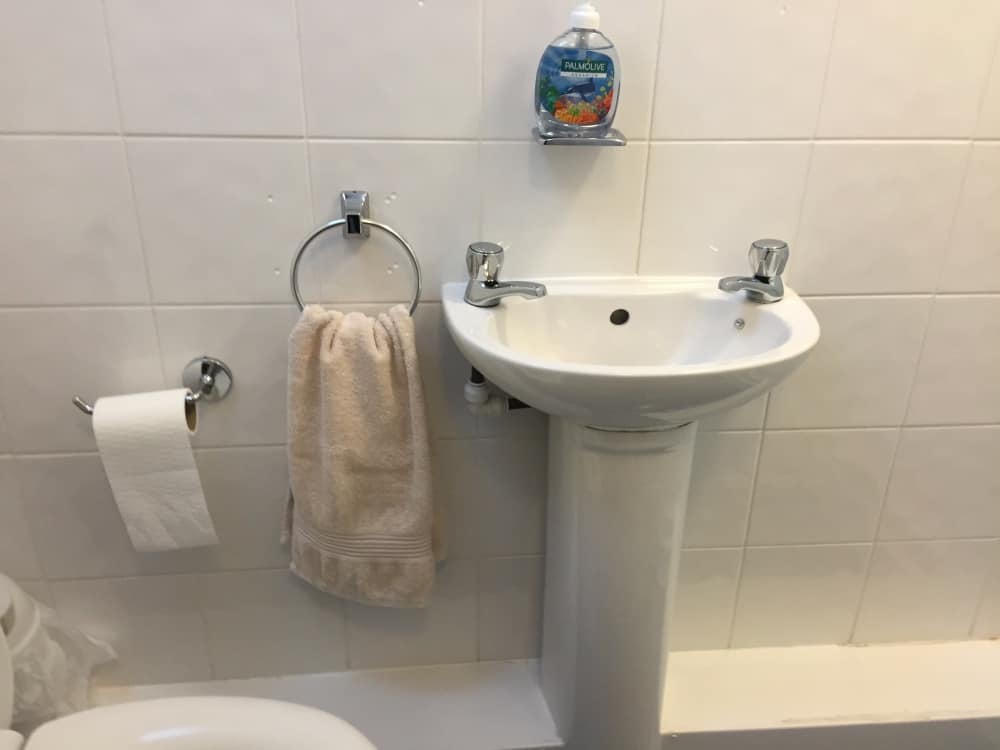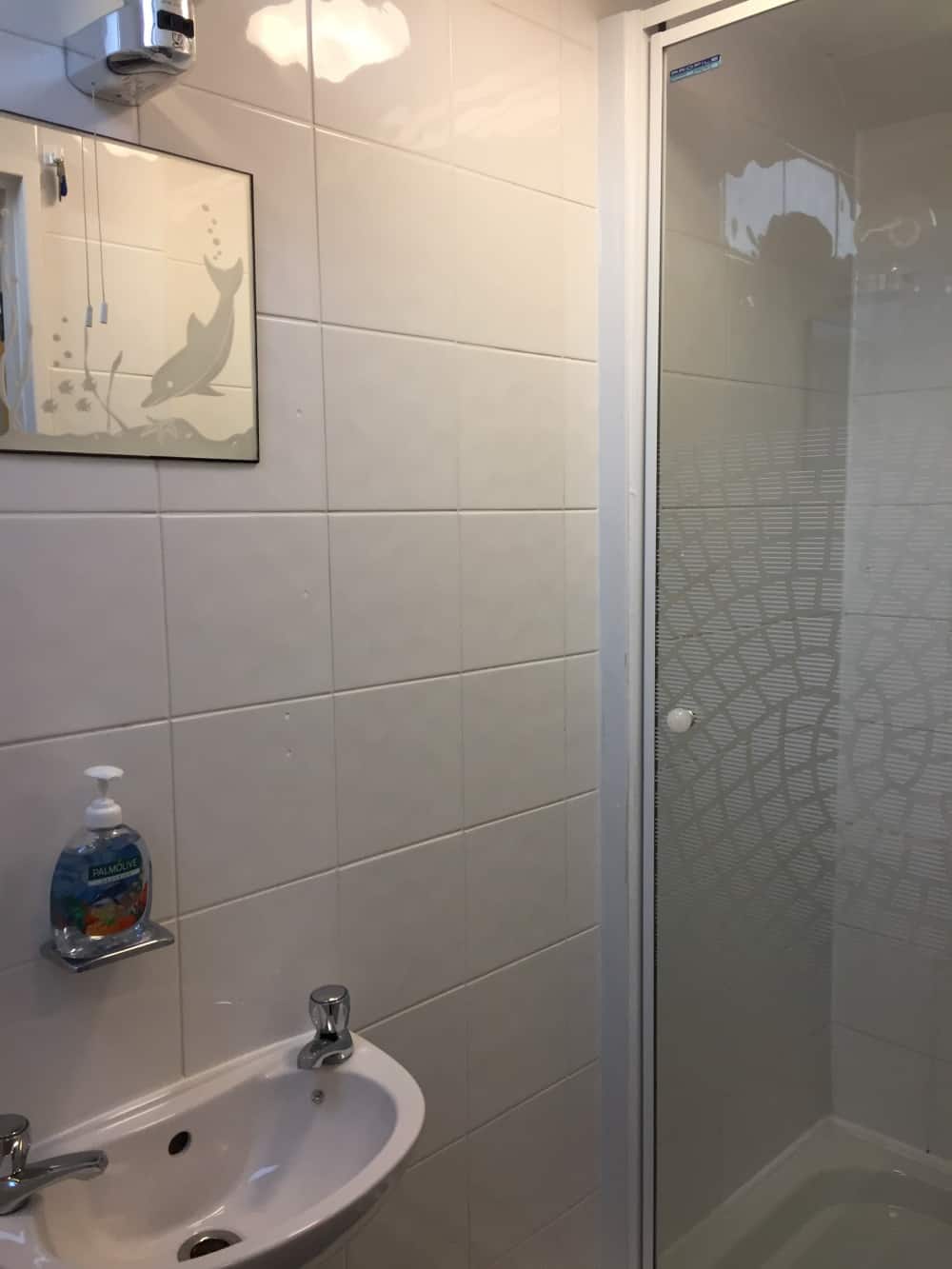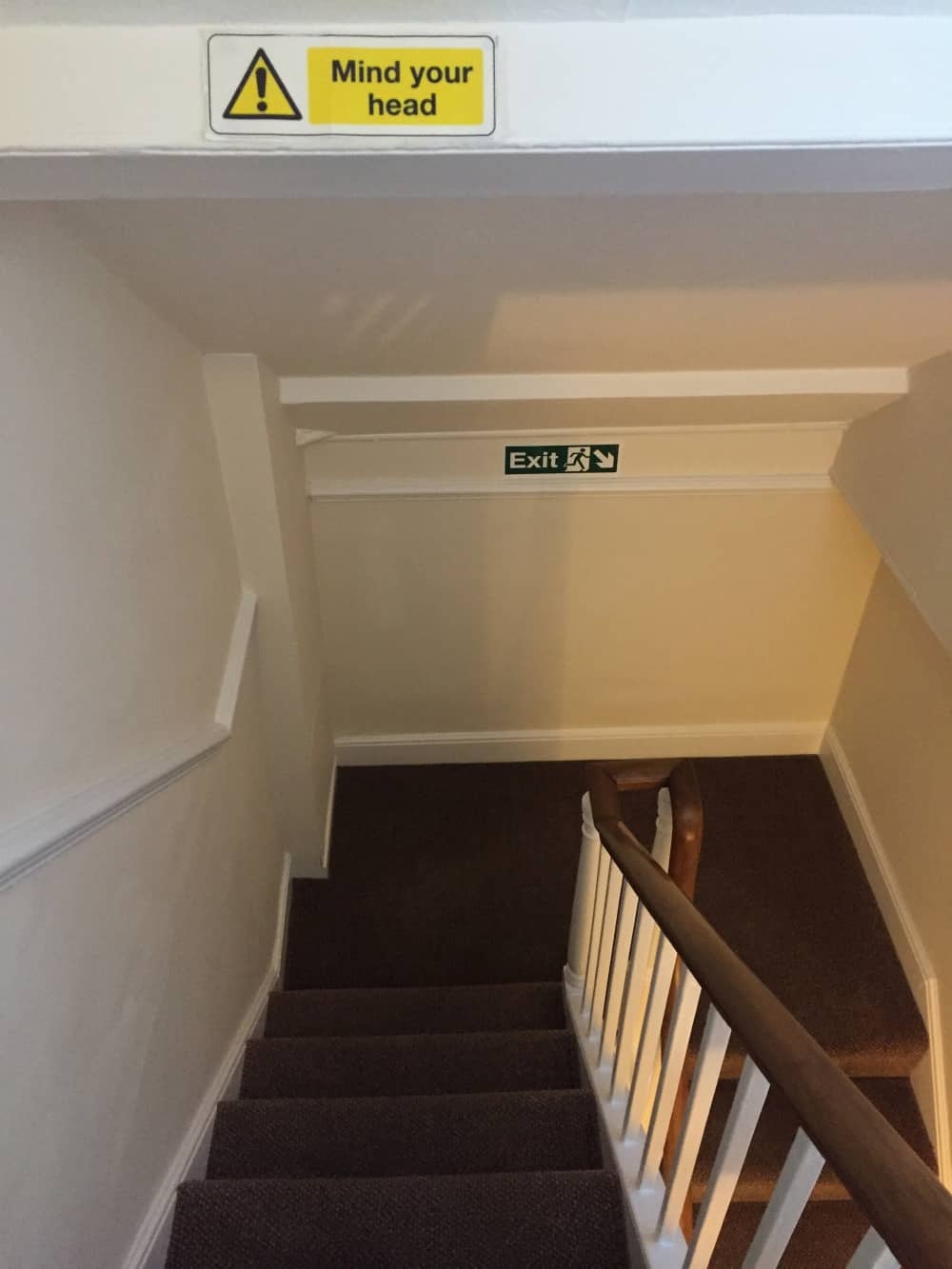 Facilities
Complimentary tea / coffee facilities are provided along with a free bottle of water and biscuits replenished daily. Housekeeping is, shall we say, 'vigilant' she's often in the room starting to clean just after breakfast as she thinks I've gone out, though I've just gone for a run.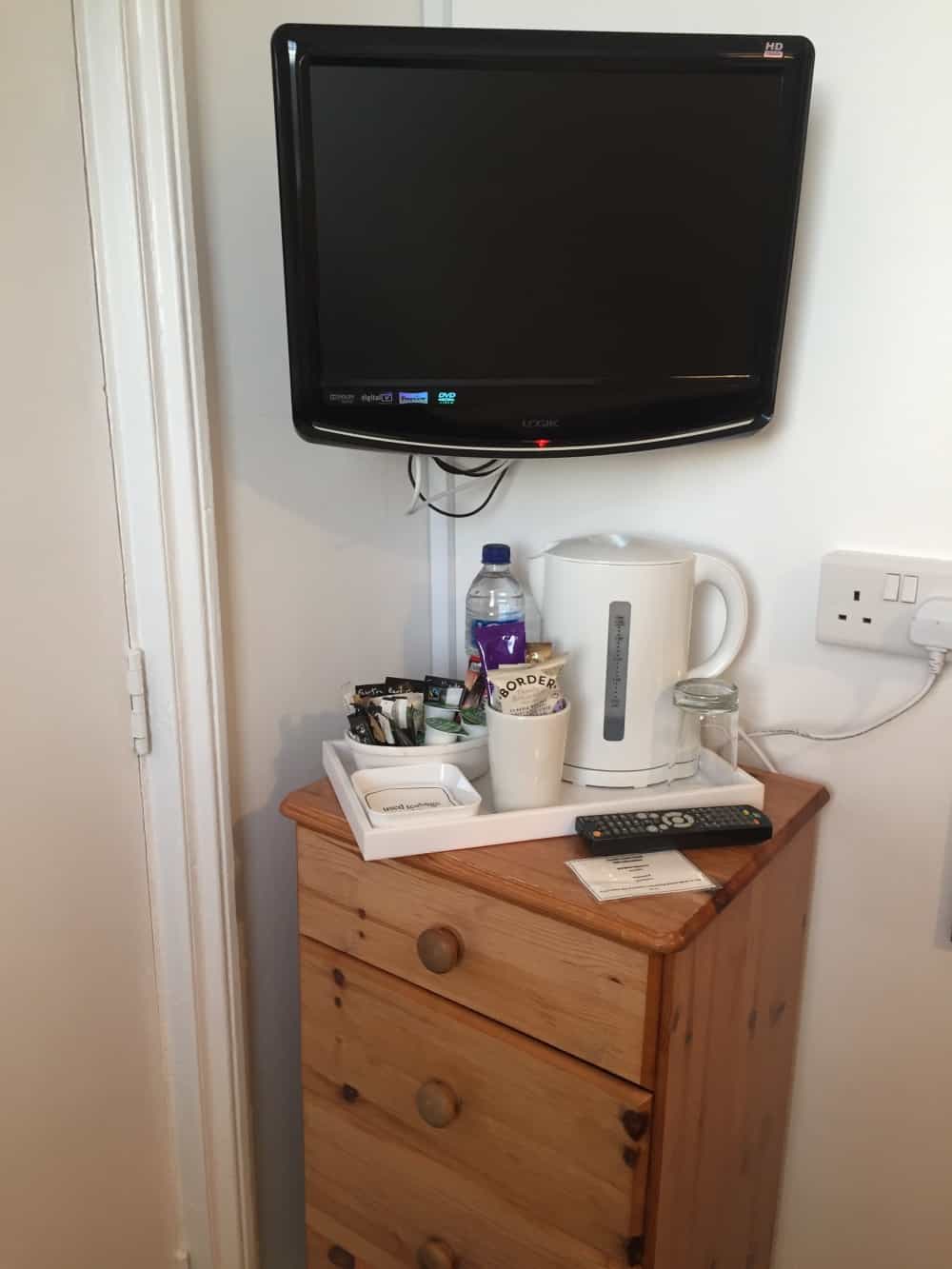 Once she comes in without knocking and says "Oh sorry I thought you were out" which is a little disconcerting but I wasn't caught in my underwear and she's friendly so I don't mind too much! The room is always meticulous, bed made to hotel standards, and towels folded and replaced. Even half drunk bottles of water are taken away, so I end up hiding mine in the wardrobe.
Breakfast
The guesthouse serves a complimentary breakfast downstairs which consists of the usual cereals, fruit and yoghurt.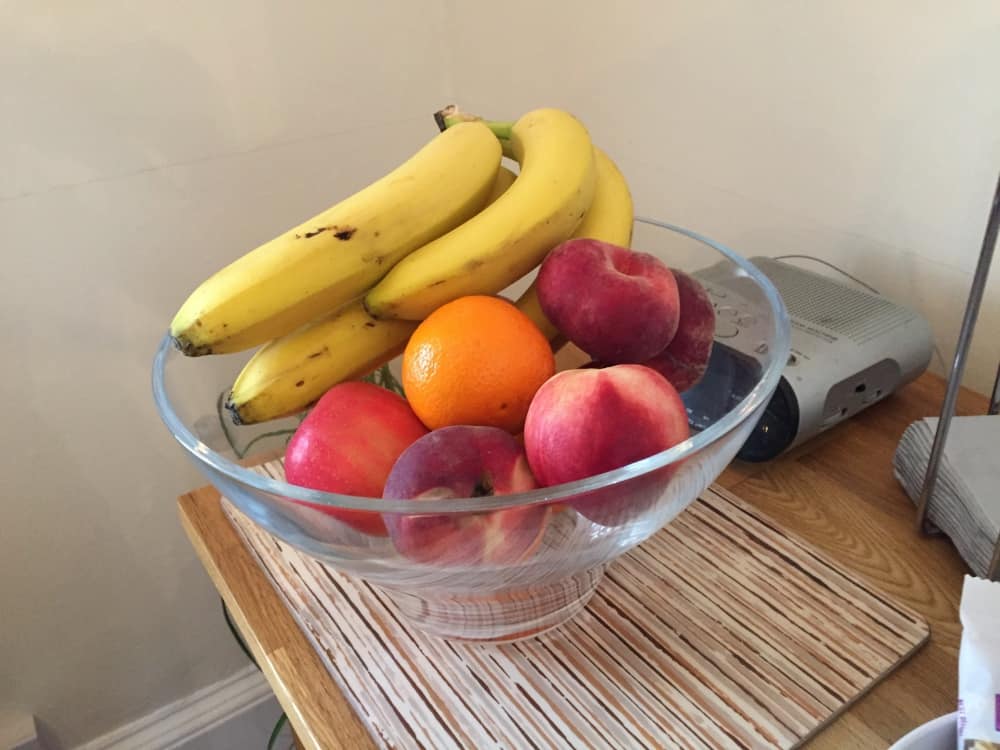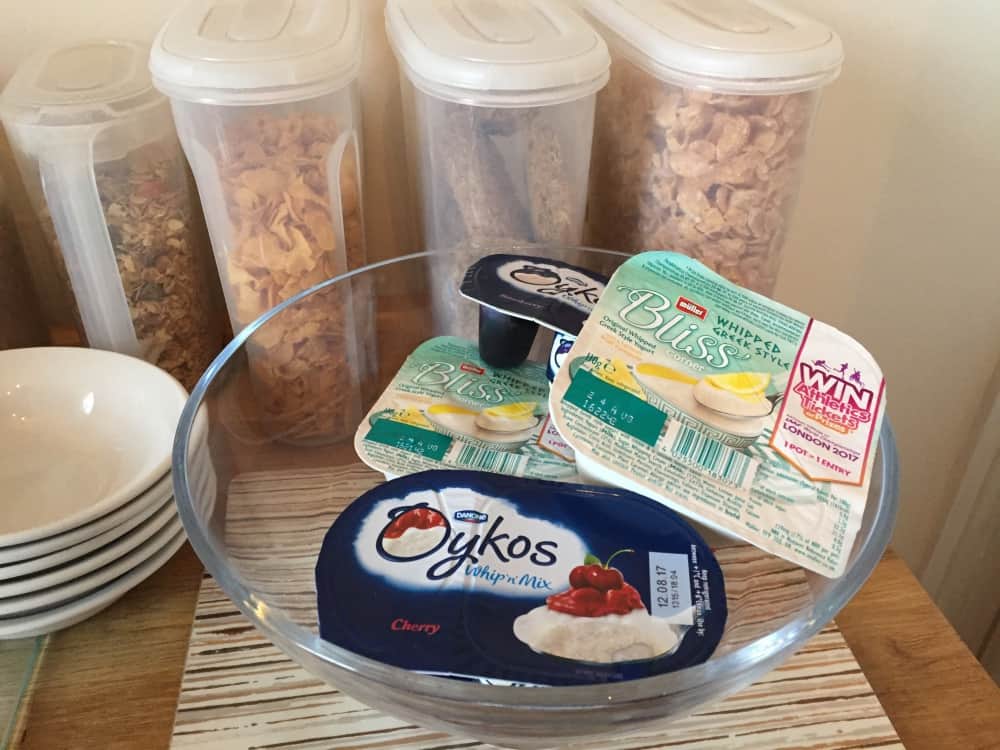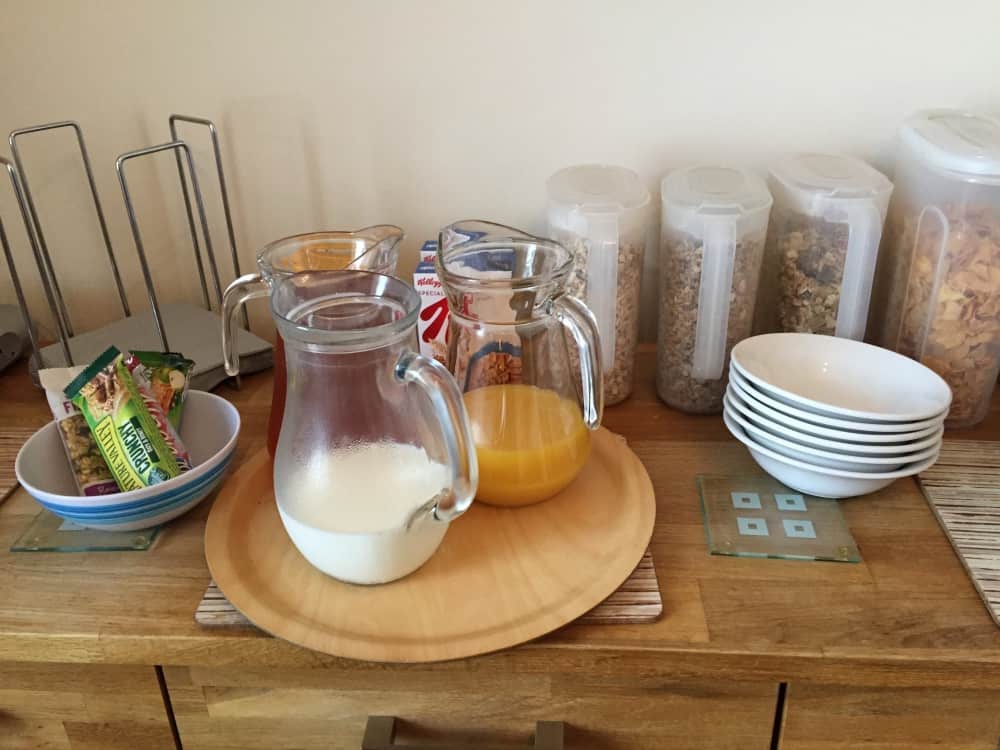 But also a full English with variations available such as, just eggs, bacon and toast, or hot smoked salmon. I get cereal and egg on toast mostly but on the last morning I get the full English and it's delicious.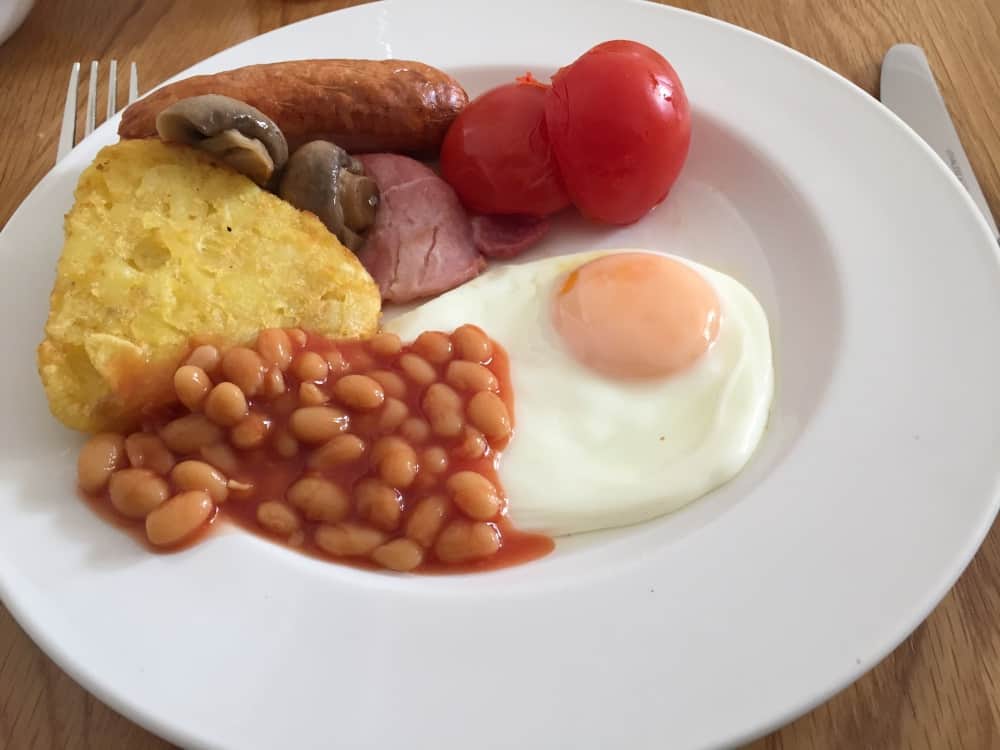 Everyone is assigned their own table with the number of their room on a place tag. Which is fine but it means one couple always gets to sit at the window.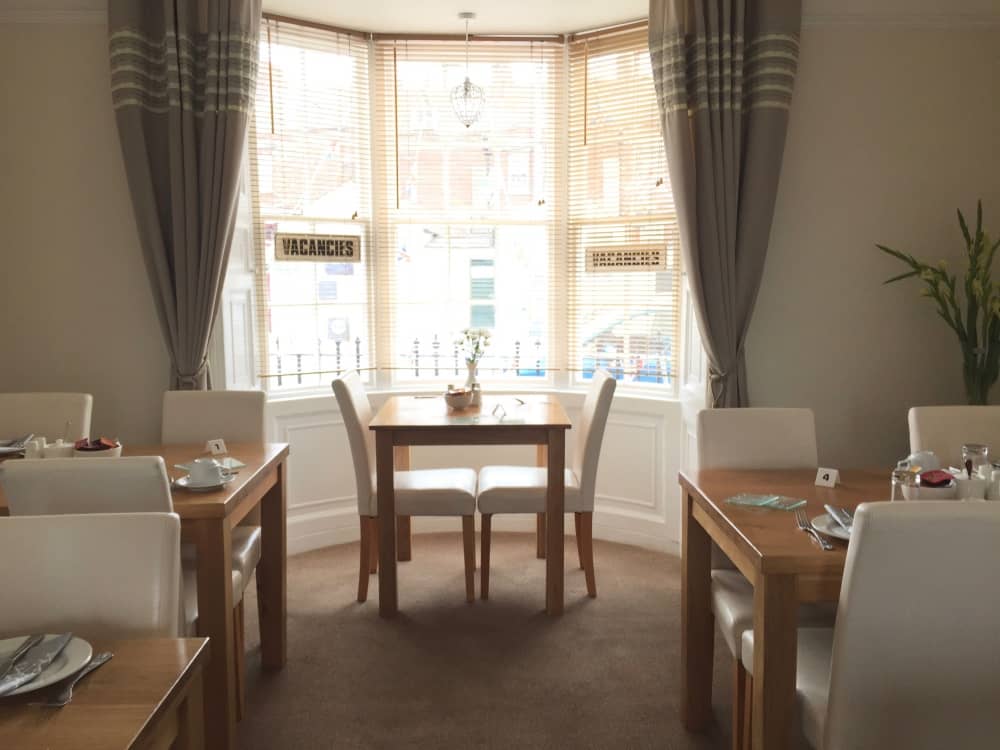 Location
The location of Arcadia is pleasant, set just back from the beachfront which I enjoy for my morning runs.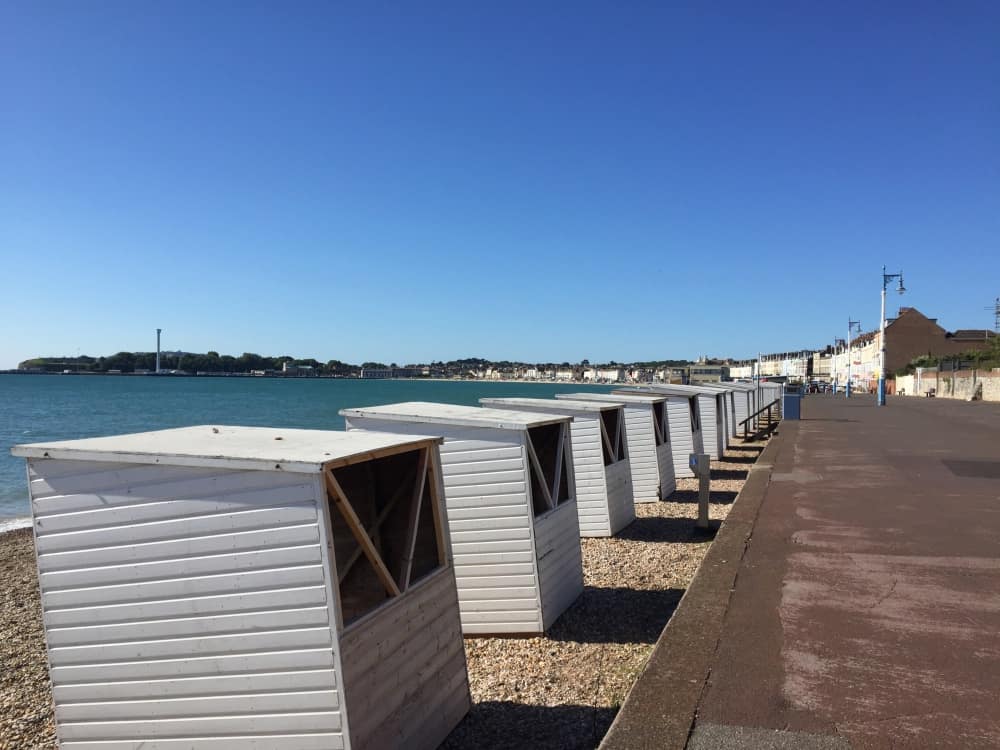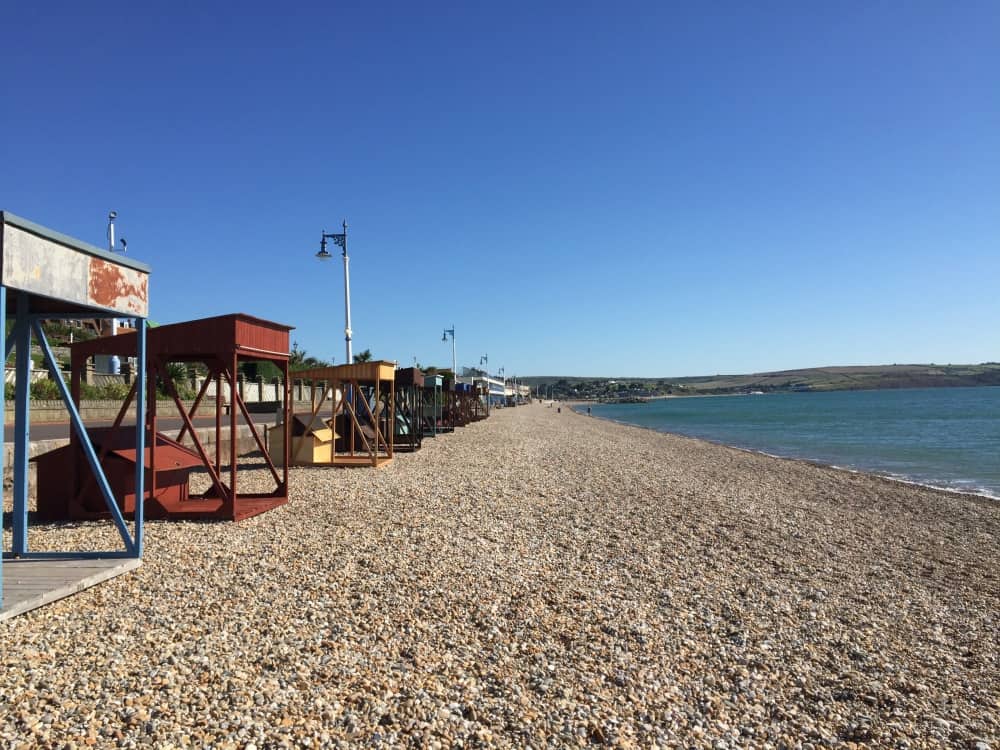 For food I concentrate on the local Tescos in Dorchester Street, a 1o minute walk, and the local restaurants that do take-aways. I get various meals from King Edwards including: Thai fish cakes, a chicken pie and a vegetarian burger. The pie wins hands down.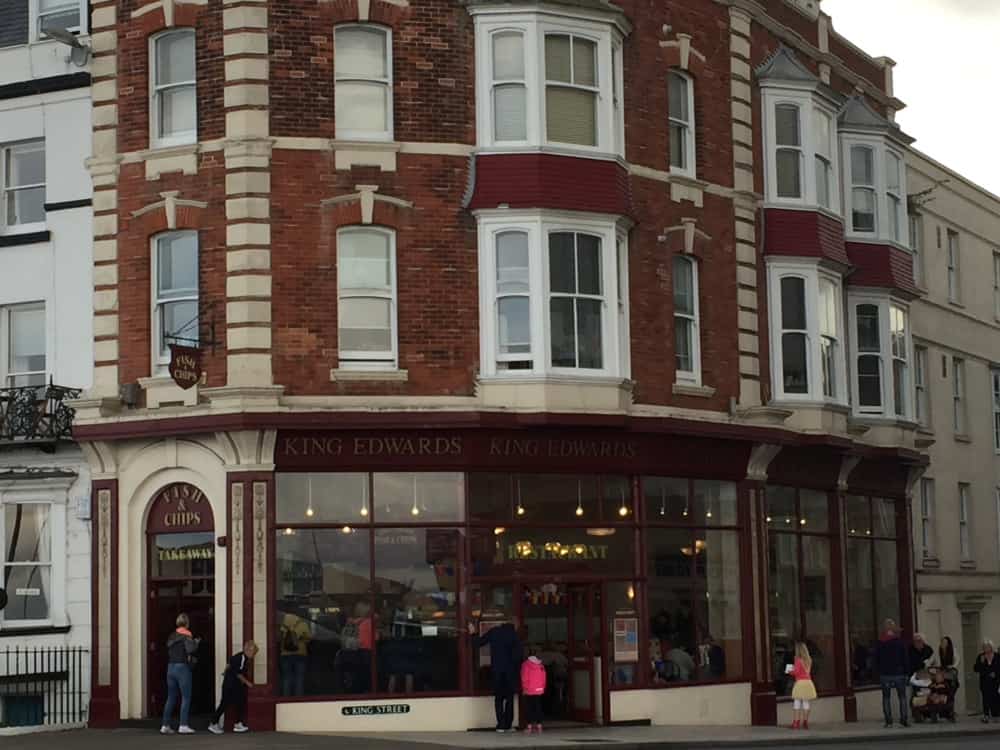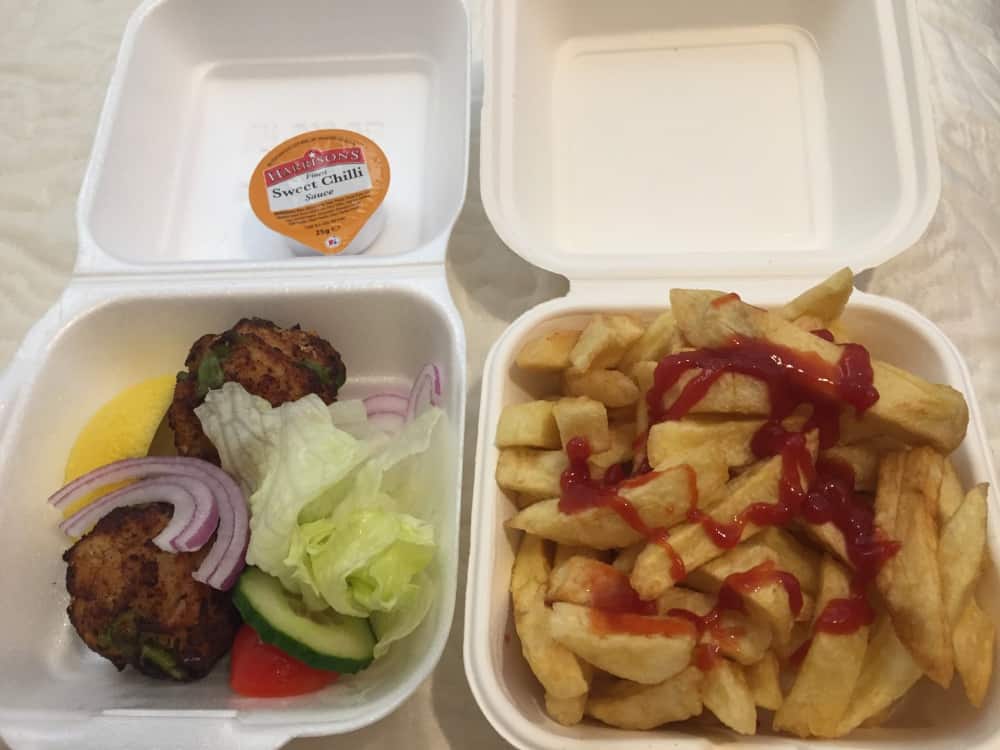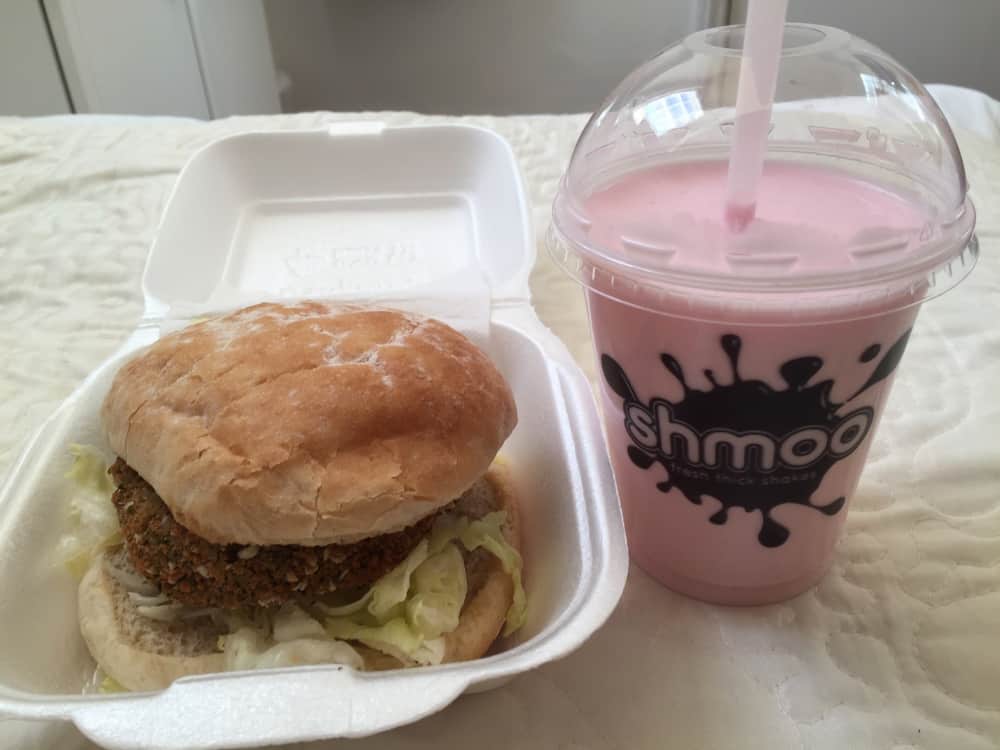 The main shopping streets are good for buying lunches, I try out the subway, then a family-run cafe for a cheese and ham toastie and the local Boots for a sushi style salad.
A visit to Nothe Fort is highly recommended if you're after an educational experience. Weymouth was heavily involved in the billeting of soldiers (including ANZACS) in WWI and also the D-Day landings and the fort has exhibitions on both, as well as great views of the harbour from the gun battlements.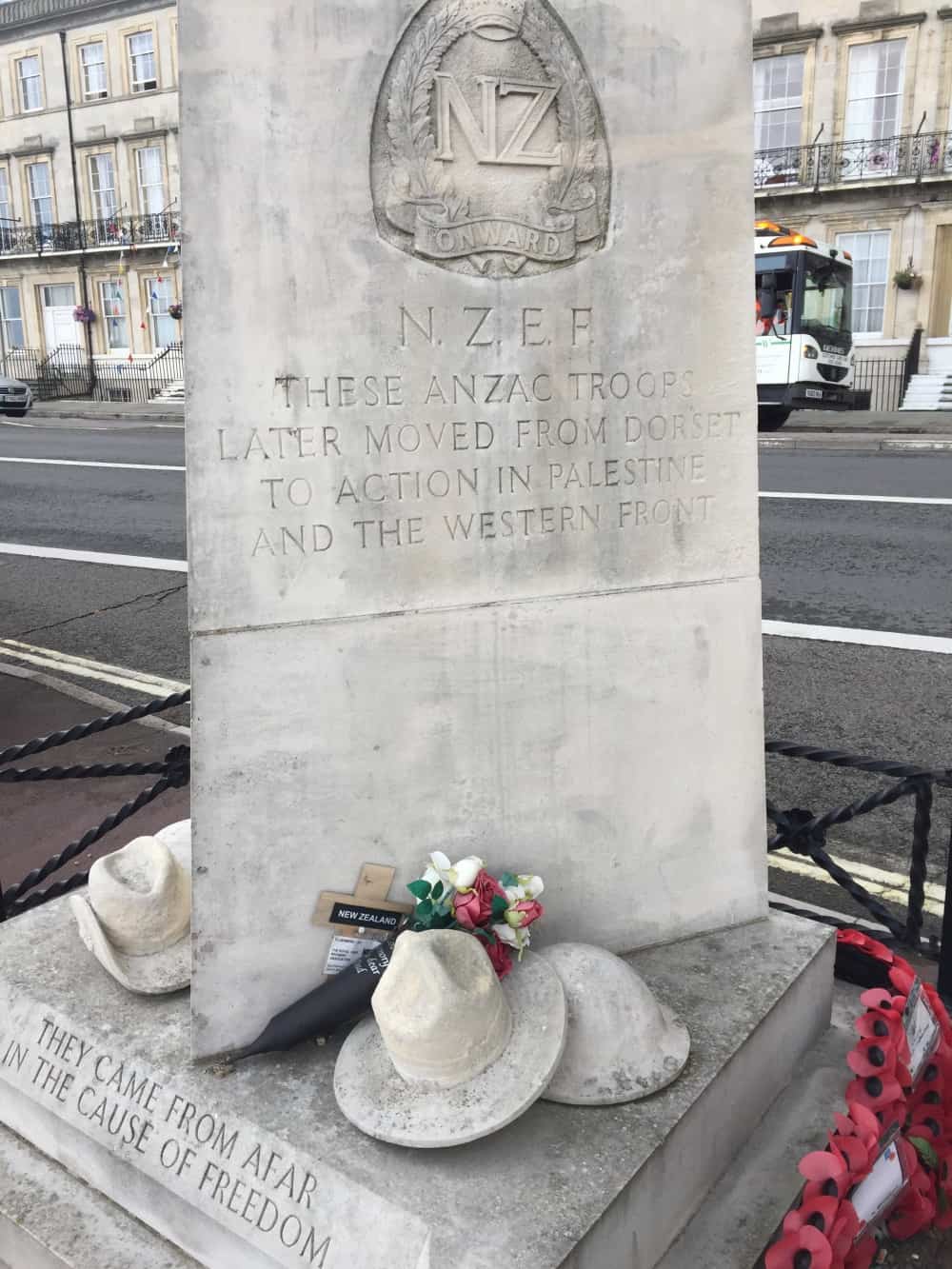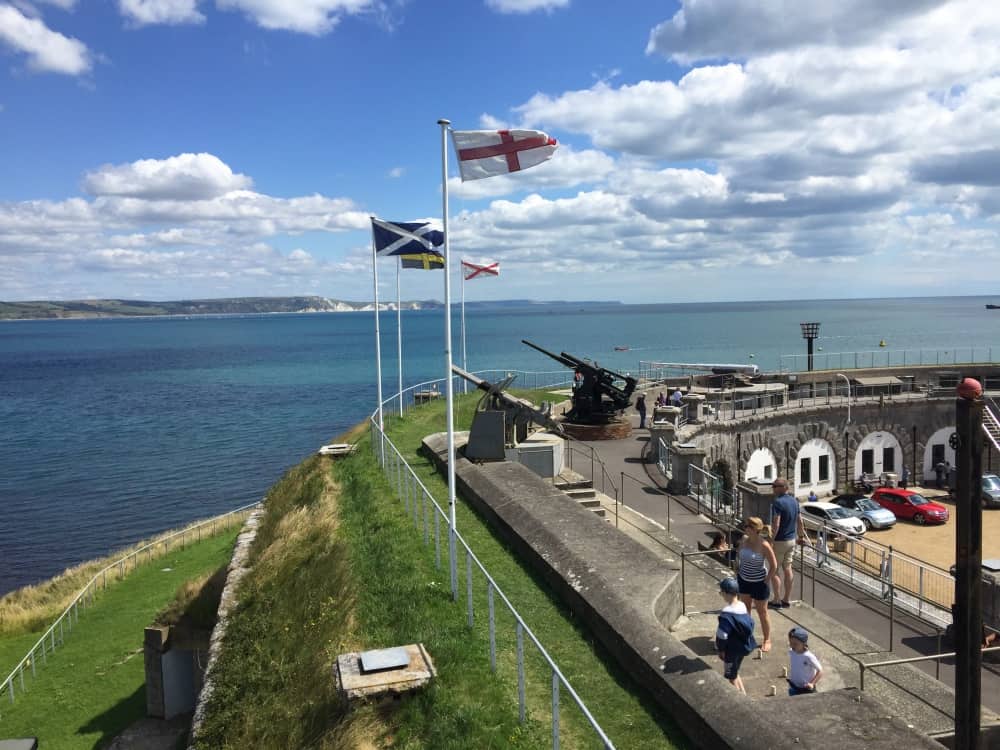 Pros and Cons
Pros

Loved the location of the guest house right by the water
Quiet, secure and comfortable room
Excellent breakfasts
Staff were friendly

Cons

Top floor position not suitable for those with accessibility issues
WiFi was an issue, but you can just tell them and they reset the router
In summer the room gets q

uite hot but you can always lower the blinds

One pillow was too flat, one too hard

Housekeeping services could be too intrusive for some.
Would I Go Back?
I enjoyed my stay at Arcadia and there was nothing in particular that would make me not want to go back. In fact, I'd go back for the breakfasts alone. Overall, an enjoyable stay!