A pair of parks in Washington DC form a triangle, just north of the National Mall. They're called the Lower and Upper Senate Parks and are bound by Union Station in the north-east, the Capitol Building to the south and the Hyatt Regency Washington on Capital Hill to the north-west.
The Hyatt Regency's proximity to the building housing both the Senate and Congress means that there should never be any shortage of shady dealings featuring politicians. I unfortunately never saw any in my stay there – choosing this location more because of its proximity to the train station.
Check in went without a hitch and we found ourselves heading past conference attendees to the lifts and onto our room. The room was a very comfortable size with an enormous king-sized bed. The bedside table had a docking station for iPhones, complete with additional USB ports. Very handy for night time recharging.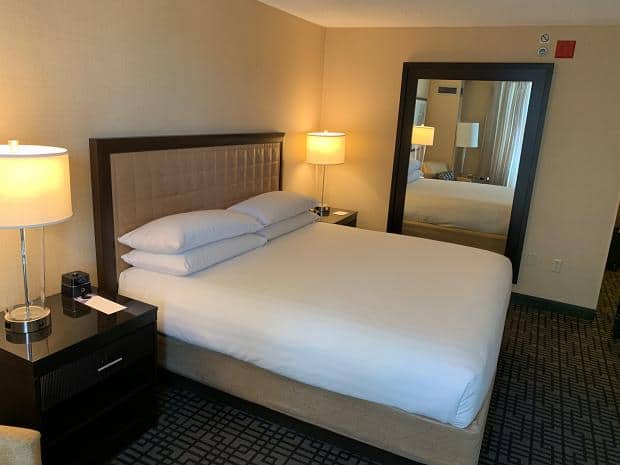 The bed was large, the room was large, but OMG the TV was huge! A desk allowed some work to be done and hidden beside it was a little fridge which was a nice touch.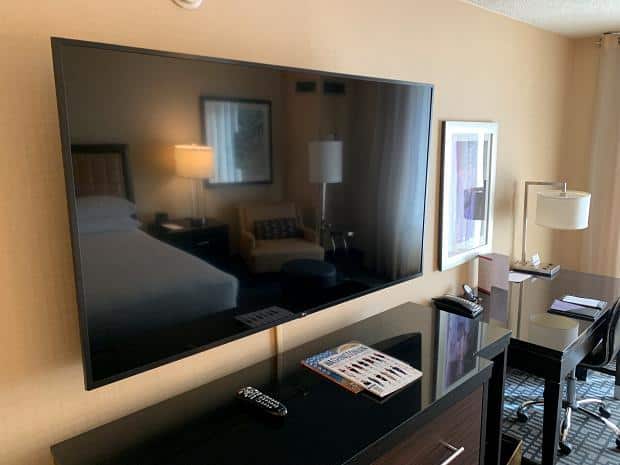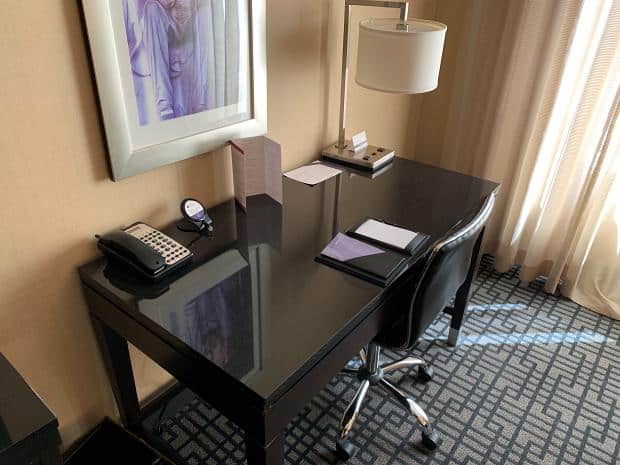 Tucked into the corner was a comfy chair and ottoman (also called a footstool, tuffet, hassock, or pouffe). Allowing you to relax in comfort by the window. The view wasn't much – dominated by the pyramid windows which covered the entrance foyer. But this is Washington – nobody comes here to stare out the windows…
The bathroom continued the ample sizing with a full sized bath and Pharmacopia toiletries.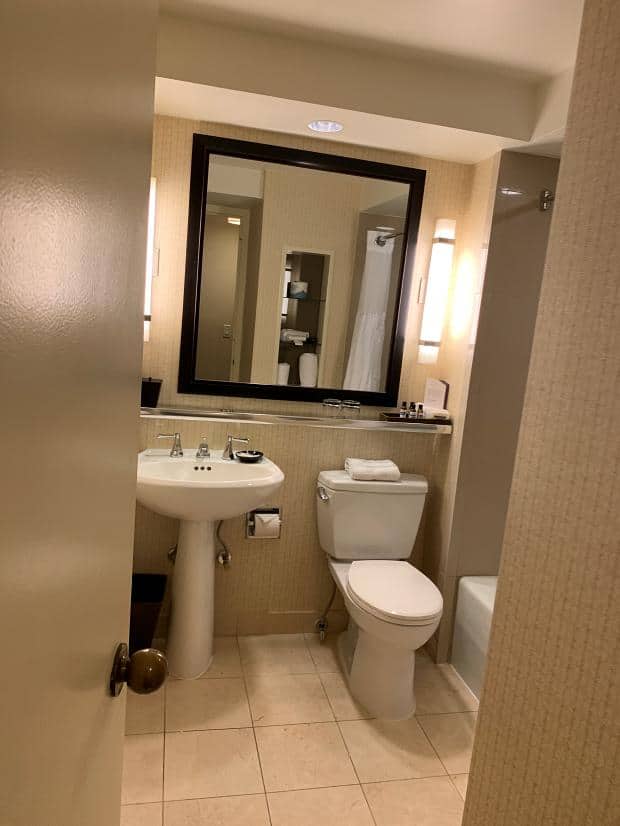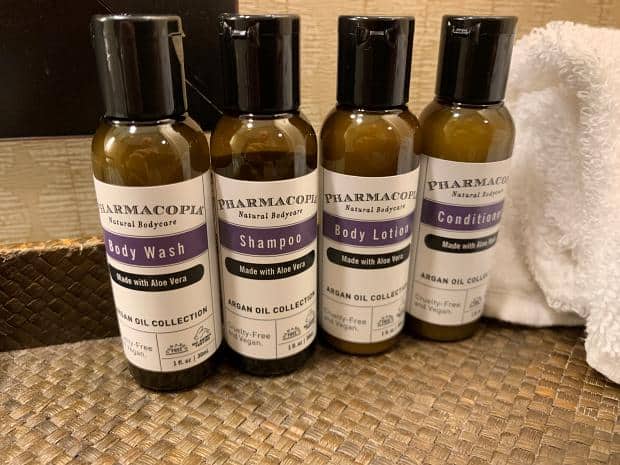 We explored the amenities a little and discovered that they had a pool in the gym area. We were more interested in exploring the Mall, so didn't partake.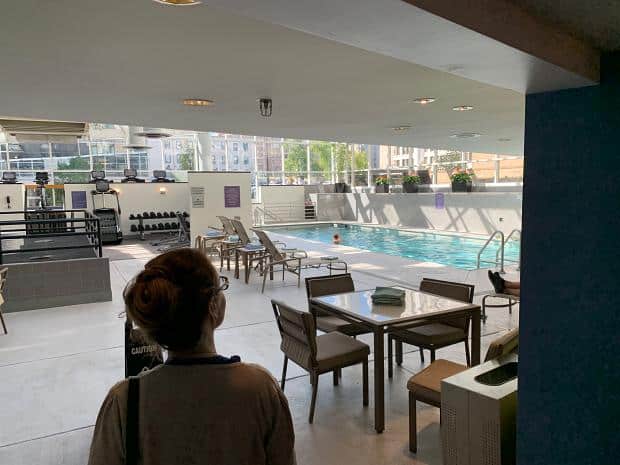 When I had checked in we had been given an envelope with vouchers for breakfast – two of us for three nights, so six vouchers in total. They must have really wanted to ensure we had breakfast though, because in the first morning I discovered another envelope with six vouchers had been slipped under the door.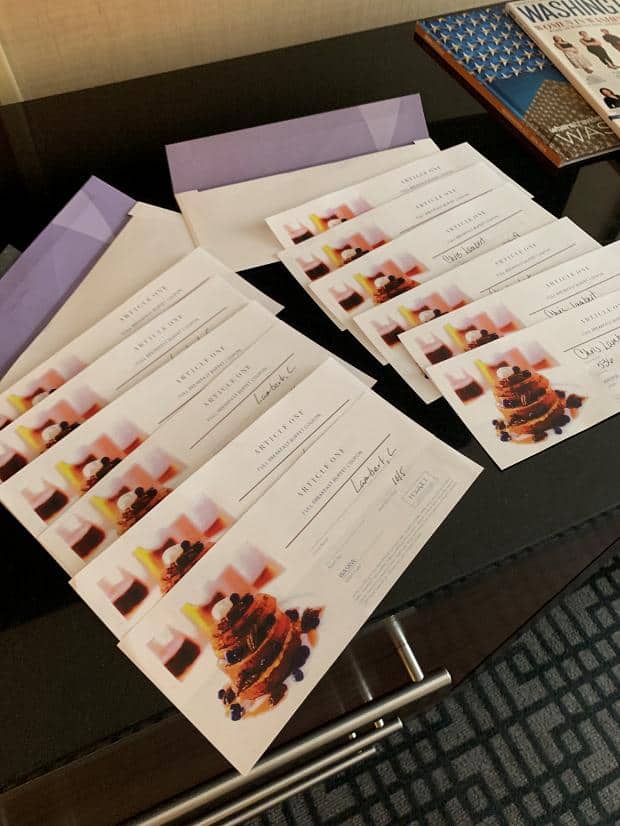 And it would have been worth having two breakfasts – there was such a wide range of choices. A comprehensive range of hot dishes, pastries, fruit – even an omelette station! Too much choice maybe – if it wasn't for the sights and sounds of Washington DC beckoning, we may still be there trying to decide what to have.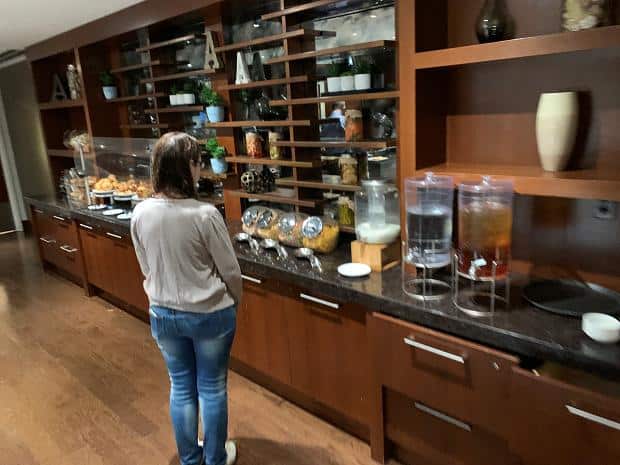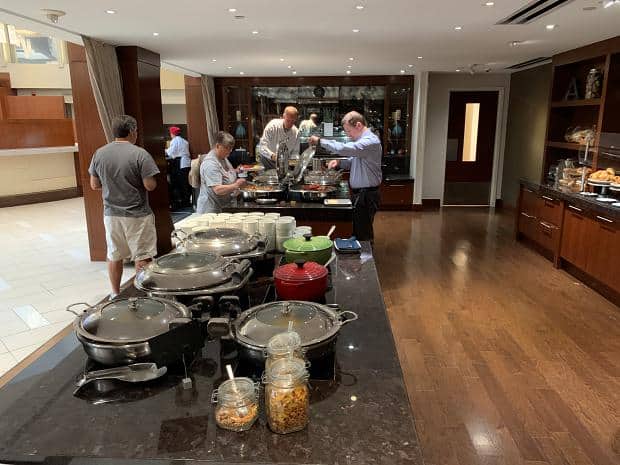 Service was great with wait staff keeping coffee and juice topped up, and by the last day I had narrowed my routine to a single plate of pancakes, scrambled eggs, breakfast potatoes, and banana. Oh, and bacon. Gotta have the bacon!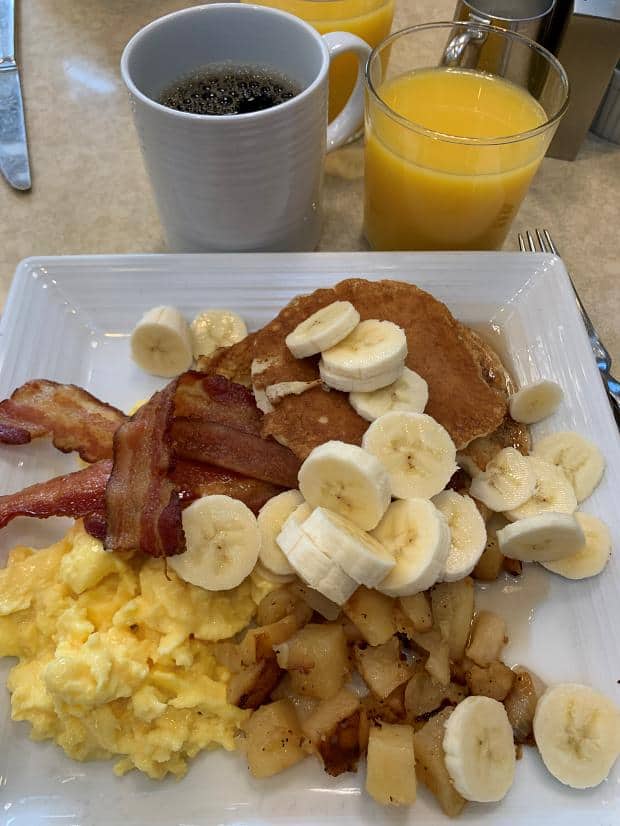 Would I Go Back?
Hell yes! The hotel is in a great location, handy to both the Mall and Union Station. It has great amenities and a brilliant buffet breakfast – very hard to fault!