The Howard Johnson in Midtown Albuquerque is a slightly more value-conscious Wyndham offering than we typically cover at Etrip.tips. But since the Balloon Festival in Albuquerque was on, all the more luxurious hotels had been booked solid for some time, so it was a matter of finding the best of the rest.
We arrived late in the night – time zone changes and a connecting flight in Chicago combining to ensure our 6pm departure from Washington DC turned into a 10:30pm arrival into the ABQ.
By 11pm we were piling out of the taxi in front of the hotel. The night shift manager was outside having a cigarette so we had a bit of a chat with her. It reminded me of small town New Zealand where the honesty prevailed over any sense of corporate messaging. We completed the necessary paperwork at check in and then headed to bed.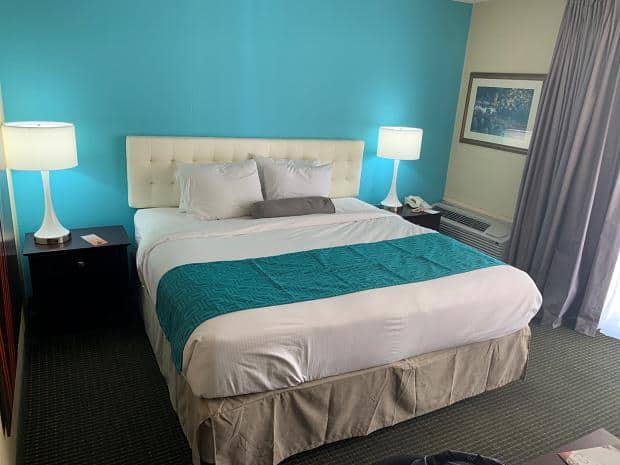 The room was spacious, if maybe needing a lick of paint, and the bed was comfortable, so hard to fault that. Aircon would prove to be indispensable here in the desert and there was even a fridge.
The bathroom had a huge, well lit mirror and a full sized bath. The toiletries were Matrix and the taps were a curious joystick affair which took a bit of adjusting to.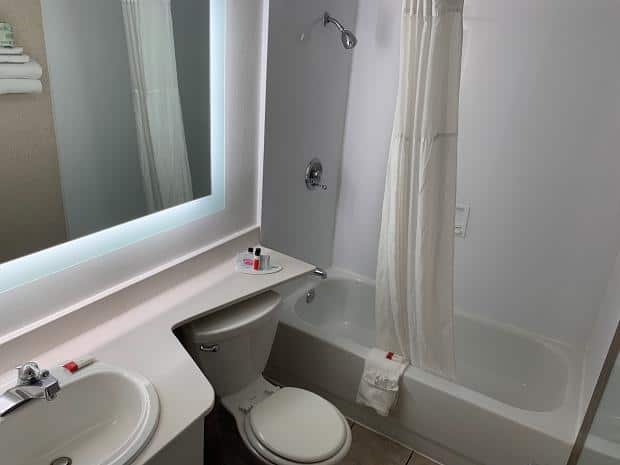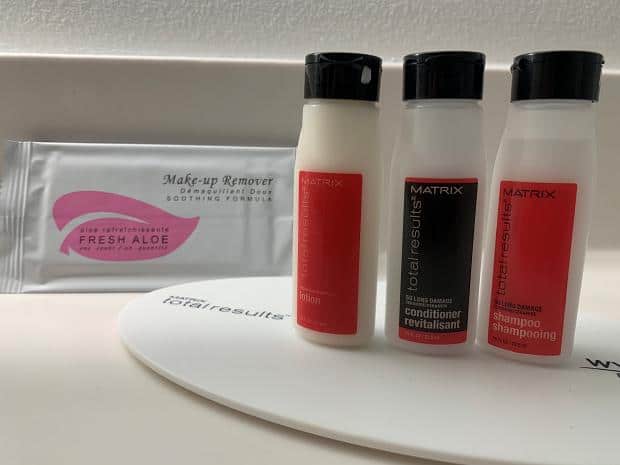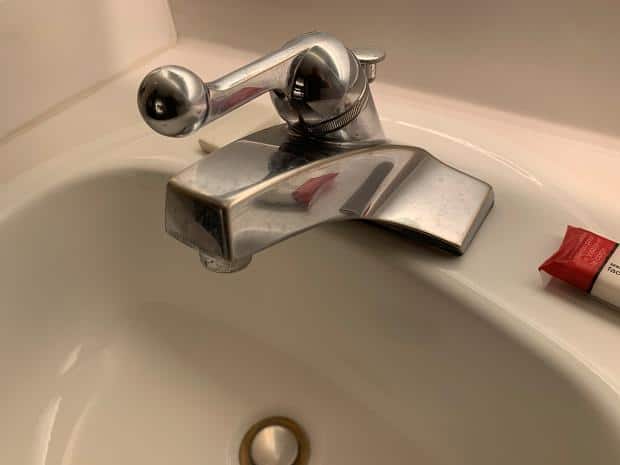 Breakfast was complimentary: best described as "continental + eggs". Paper plates and plastic knives and forks reminded us we were in a budget hotel, but the eggs were good and a bustling staff member kept everything topped up, so no complaints.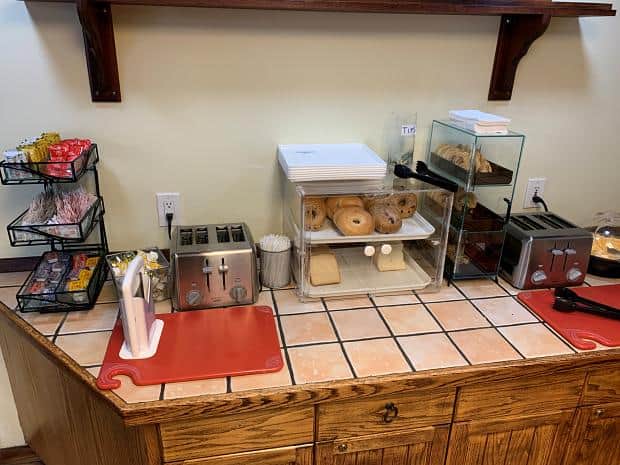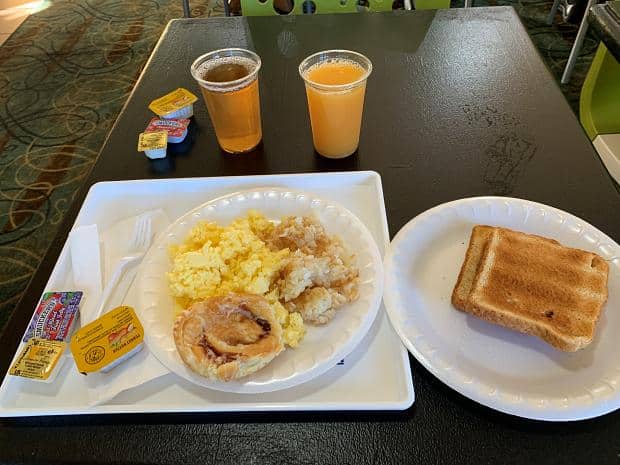 Amenities
Pool
I was surprised the "budget" hotel had a pool and a jacuzzi. We took our swim a little late in the evening so the pool water seemed a little chilly but I'd imagine if we'd swum earlier with the heat of the desert still fresh in your body it'd be much more refreshing. The jacuzzi was just right: funnily enough the button for the bubbles was all the way on the far side of the room.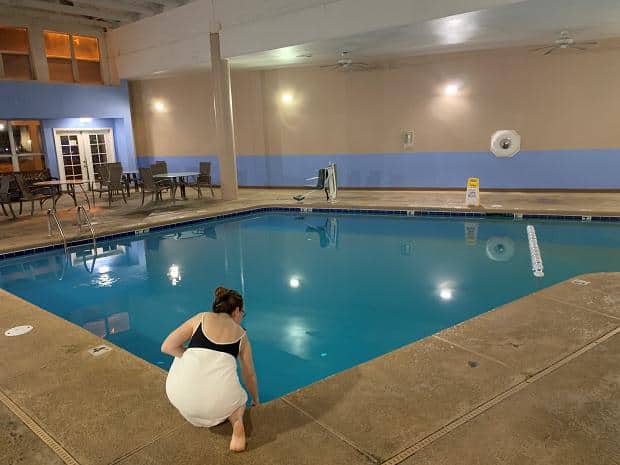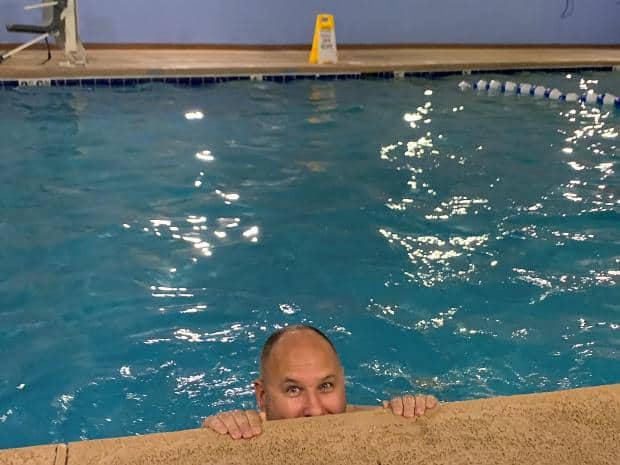 Laundry & Vending
Ice machines had become a bit of a joke to us on the trip: it seemed we were beside an ice machine in every hotel room we'd been in, and the Howard Johnson was no different. This time hidden away in a small room adjacent to ours was an ice machine, vending machine and a pair of washer dryers. We never heard any of them operating from our room though, so the walls were thick enough.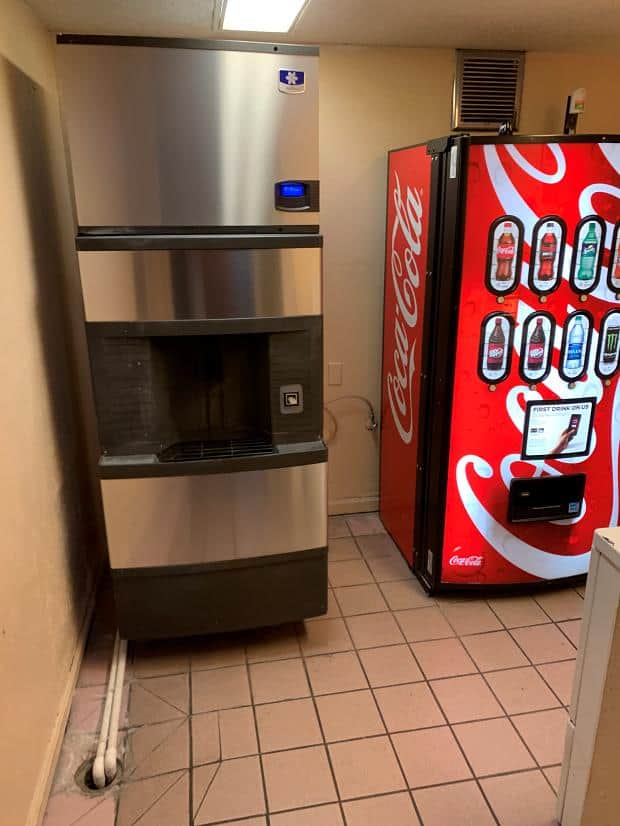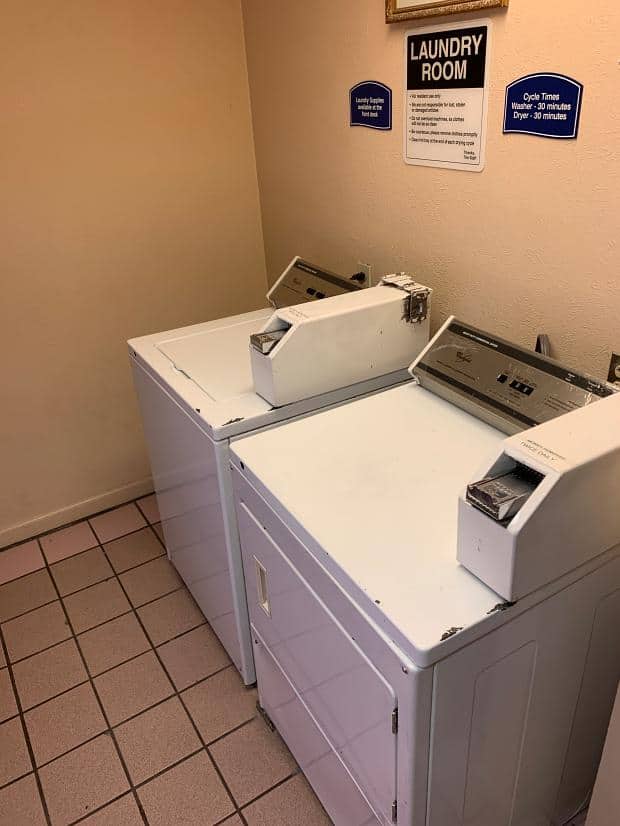 The Shuttle
My favourite amenity of the HJ was the shuttle bus. Between the hours of 10am and 5pm you could ring the hotel and they'd dispatch the shuttle out to pick you up. Or you could be at reception on the half hour and they'd take you where you needed to be.
There was obvious limits to how far they'd go, and they wouldn't take forward bookings, but it alleviated the need for a car in an otherwise car orientated culture, so it was a much appreciated feature. If we'd arrived at the airport at a more reasonable hour (between 11am and 7pm), we could even have saved on the taxi ride.
One slight hiccup occurred when we were in town, and had just finished our trolley tour. We'd borrowed the phone from a hotel lobby (ours didn't work in the US) where the trolley had dropped us off to ring for our pick up and were assured it would take 20 minutes for the driver to come out. We waited and waited and waited. Eventually we called back and were told that there had been a miscommunication but that the driver was on his way. After an hour from the original call we were finally on our way back to the hotel. So just FYI, mistakes can happen!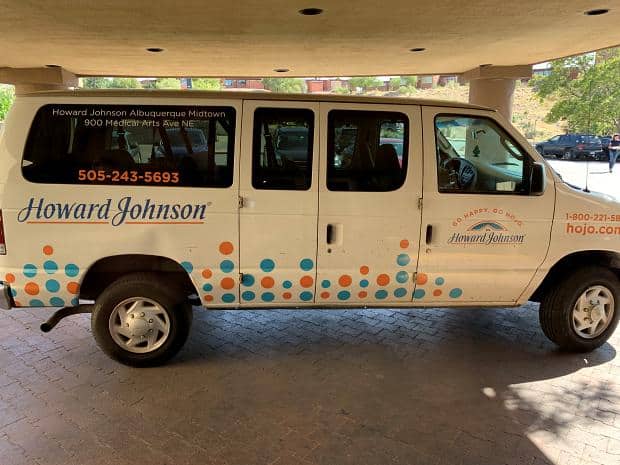 Who was Howard Johnson, anyway?
Howard Deering Johnson started off in ice cream in 1924, expanded into restaurants and then further into motor lodges in 1954. A little after his death in 1972 there were 500 motor lodges across the US and Canada. Since then his brand has expanded across four continents and now consists of 333 motor lodges. The hotels have featured in quite a few historic moments.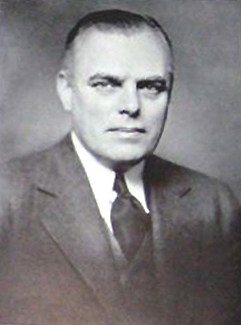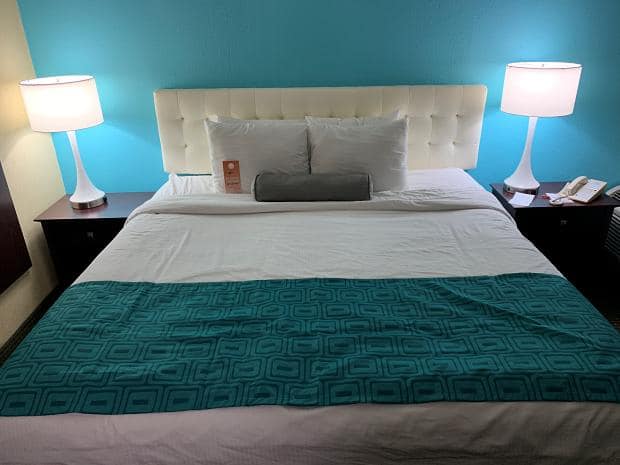 Would I Return?
We were in Albuquerque for the Balloon Festival, so if I had the choice I would have found a hotel closer to the Balloon Park. And given the chance I probably would have stayed a little closer to the centre of town. But there was nothing wrong with the HJ, so we certainly didn't regret our decision. And given the same set of circumstances, I think we would probably go back.