I must admit I really liked the Air France – KLM Airport Lounge San Francisco located at the International Terminal. We had a few issues getting in – they accepted my Dragon Pass but had to do it manually which flustered the check-in staff member a little, but with a smile and a wave we were in.
This San Francisco airport lounge has two sections – a purely seated area with a coffee and snack station and a main area with tables and chairs where the food buffet is.
It's not huge by any stretch of the imagination, but when we were there (around lunchtime) there was more than enough seating for everybody that was there.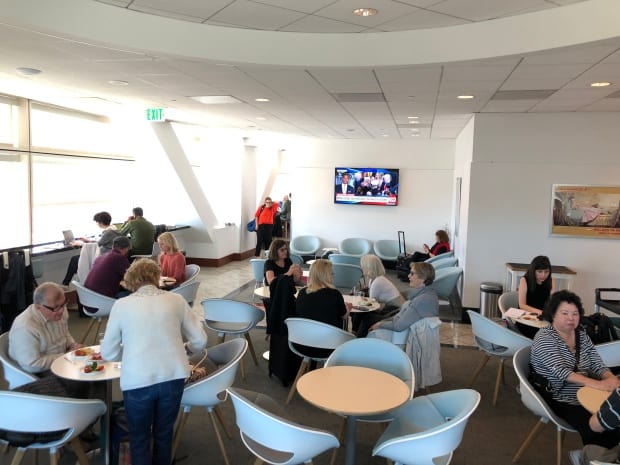 The buffet food and drink deserves a mention. While the buffet didn't have a huge selection, there was enough variety so that all dietary requirements were met. And what there was, was really good.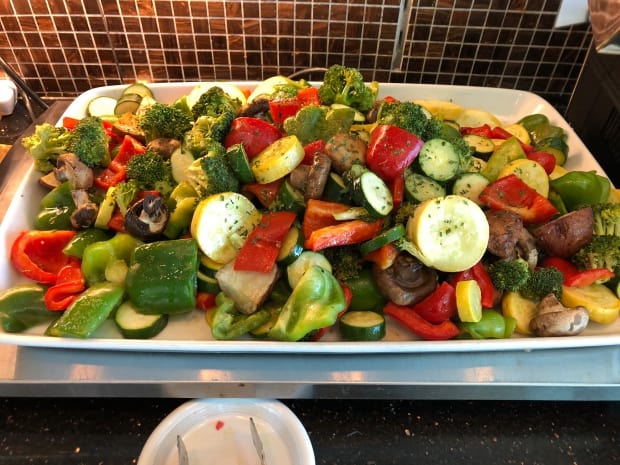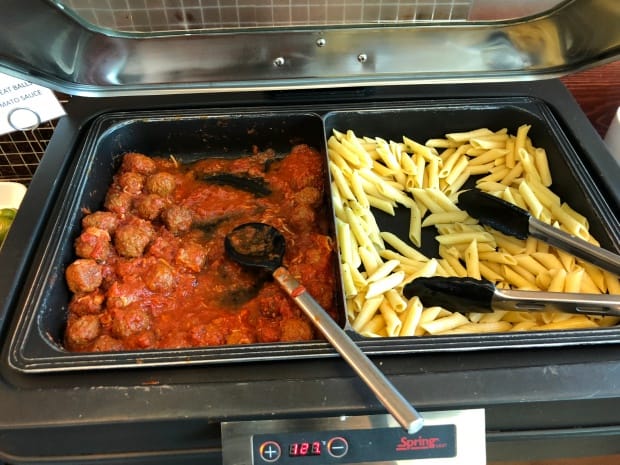 Freshly prepared roast vegetables, meatballs with penne pasta, a salad bar, fruit platter, little sandwiches, cold cuts and cheese. Very French, and refreshed quickly.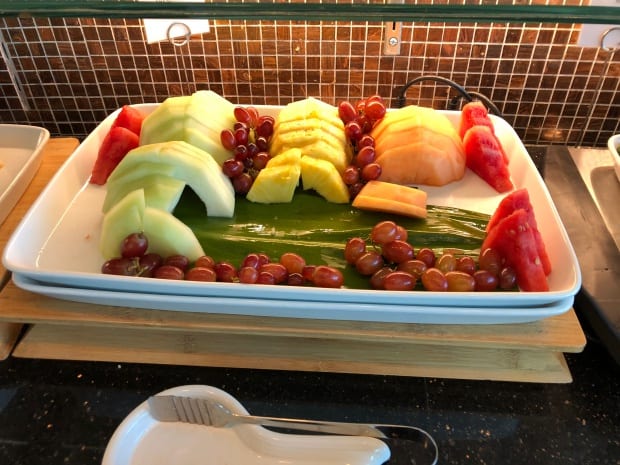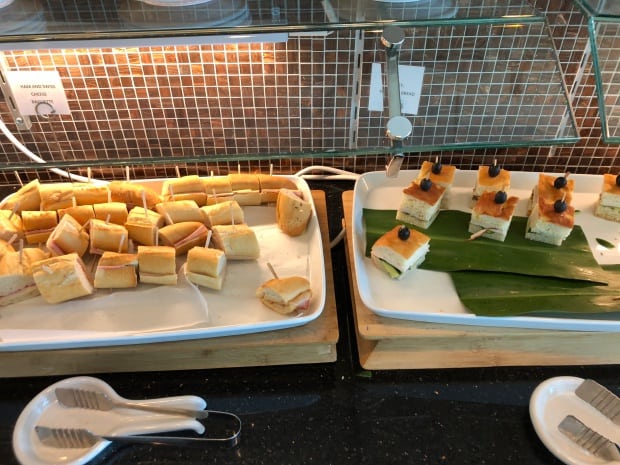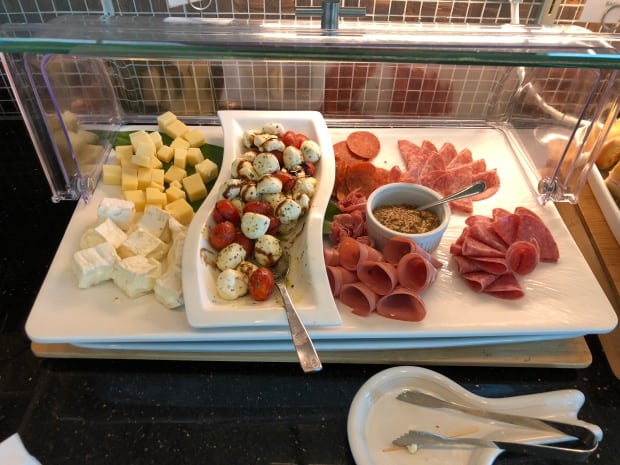 More importantly were the drinks: the usual soft drinks and juice etc, but also top shelf spirits and an impressive selection of French wines.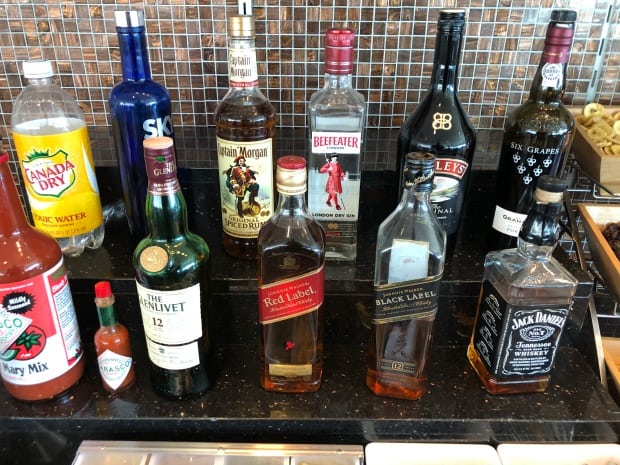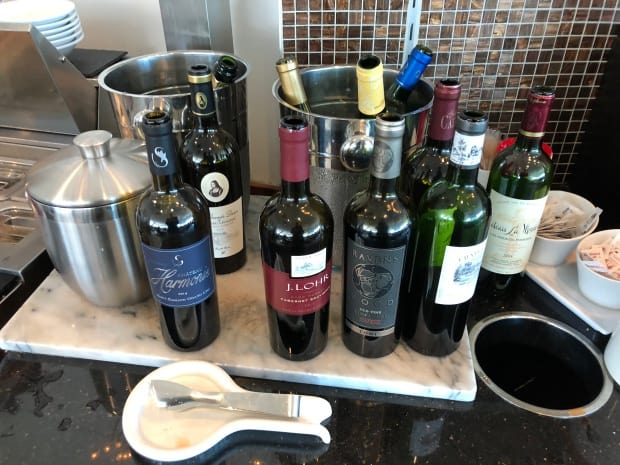 Wasted on us with the midday hour, but that didn't stop some of our fellow passengers – they were discussing whether they should leave the airport lounge to get ice to go with their Bloody Marys until one of them got the idea to ask one of the staff to refresh the ice bucket.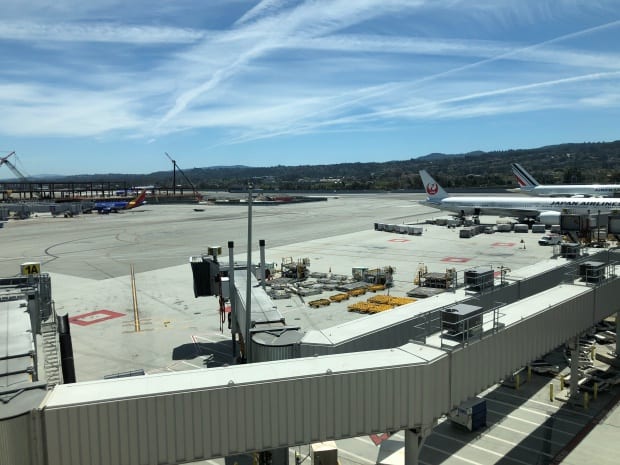 The views out one set of windows was of a construction site as they extend the terminal further, but out the other you could watch the planes coming into the gates. They had told us that they didn't make gate announcements but a few times the staff went through the Lounge announcing one or other of the flights was boarding.
Luckily for us our gate was really close, just out the door and down the escalator, so we could maximise our time in the Lounge working (and enjoying some freshly baked chocolate chip cookies from the snack station – divine!).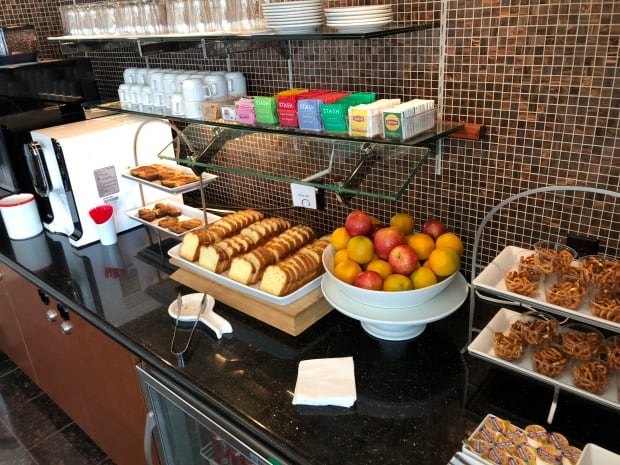 For me the Air France – KLM airport lounge San Francisco proves that you can have a great lounge experience even if the lounge isn't huge and the food area is smallish. Maybe we just got lucky with the number of passengers using it, but it was a really chilled out experience with great food and plenty of power points. I wouldn't hesitate to go back.
Air France – KLM airport lounge San Francisco details
Terminal: International Terminal
Location: Boarding Area A, Level 3
Hours: Daily 6.45am – 12.15am
Read about our other lounge experiences here.
For more San Francisco experiences read: