Brisbane International Airport is well served by airline lounges, but only has one pay-per-visit lounge, the Plaza Premium near Gate 81 on level 4 of the International Terminal. How well does it stack up? Is it worth the cash?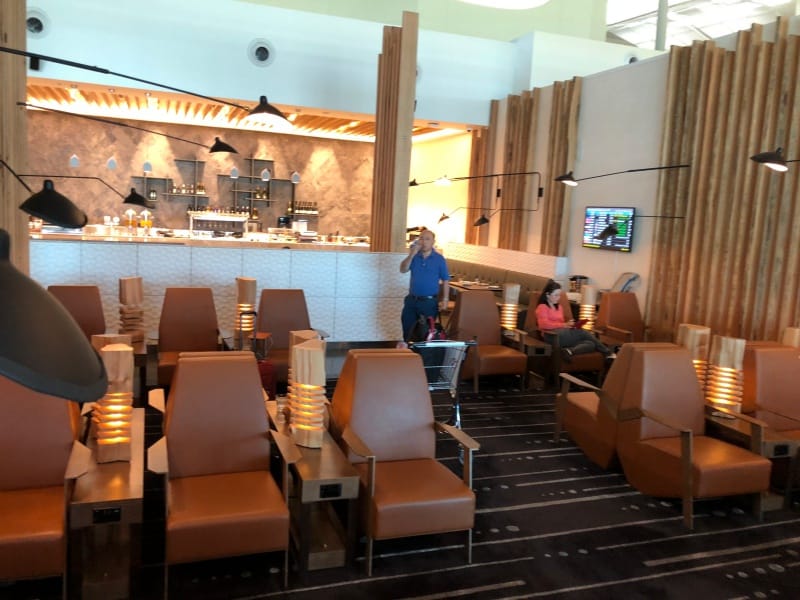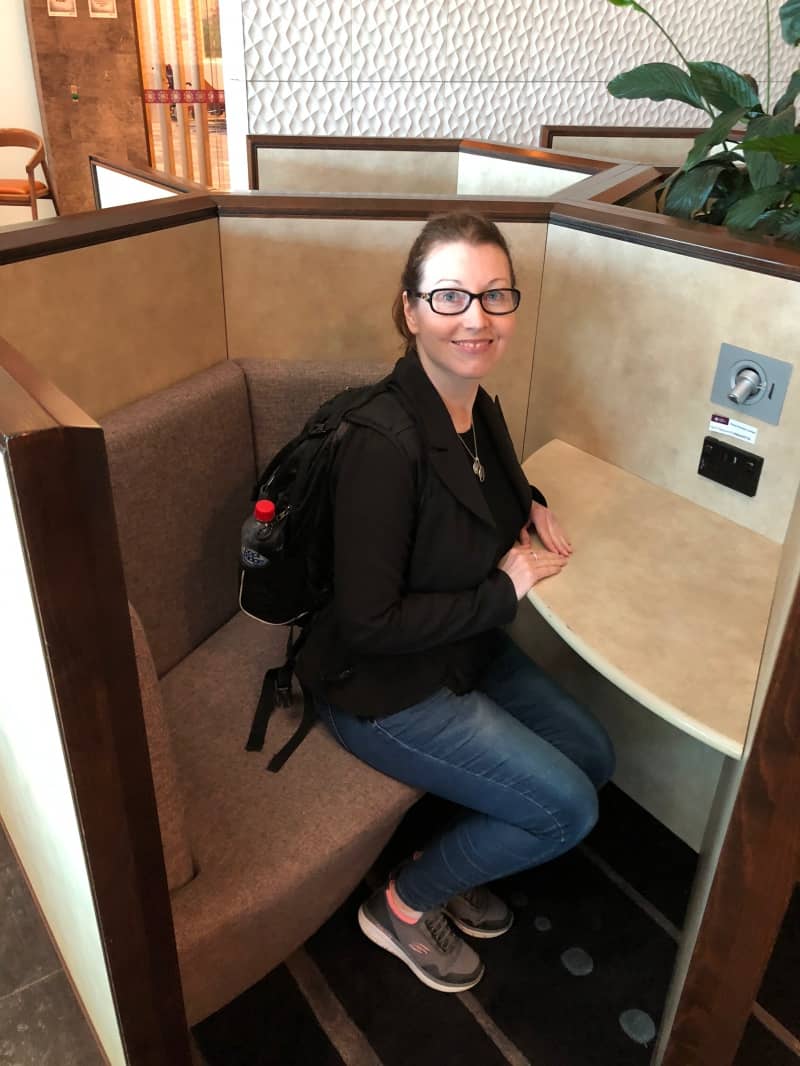 When we arrived the place was almost empty – maybe three or four other people. The lounge isn't huge:  a curtain wall of bamboo separates an eating area from a collection of hexagonal work stations, while the floor to ceiling windows allow those in the three or four hanging chairs near the entrance to look out over the concourse.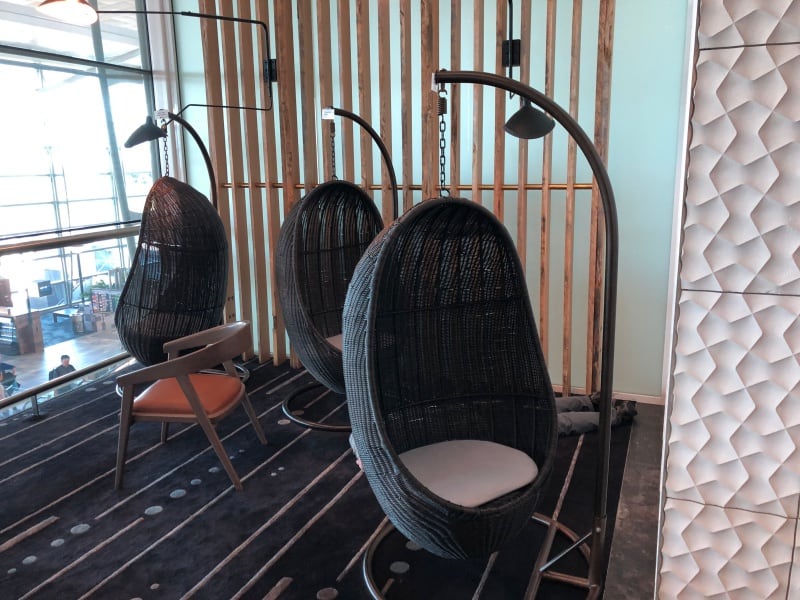 There's a surprisingly wide array of food and drink available, including hot options. For a compact lounge I think it punches above its weight for selection. There's butter chicken and roast lamb along with either boiled or vegetable fried rice, plus a pretty good salad selection and cold cuts so that you can make your own sandwiches.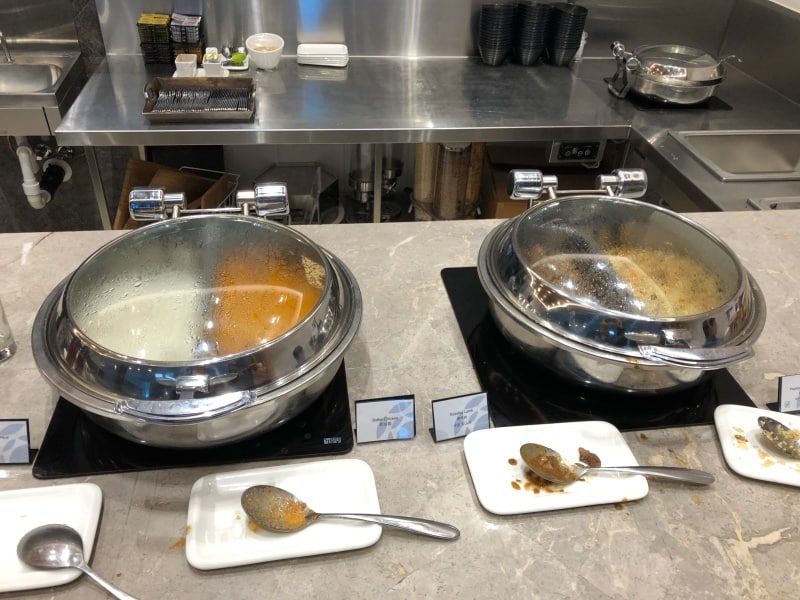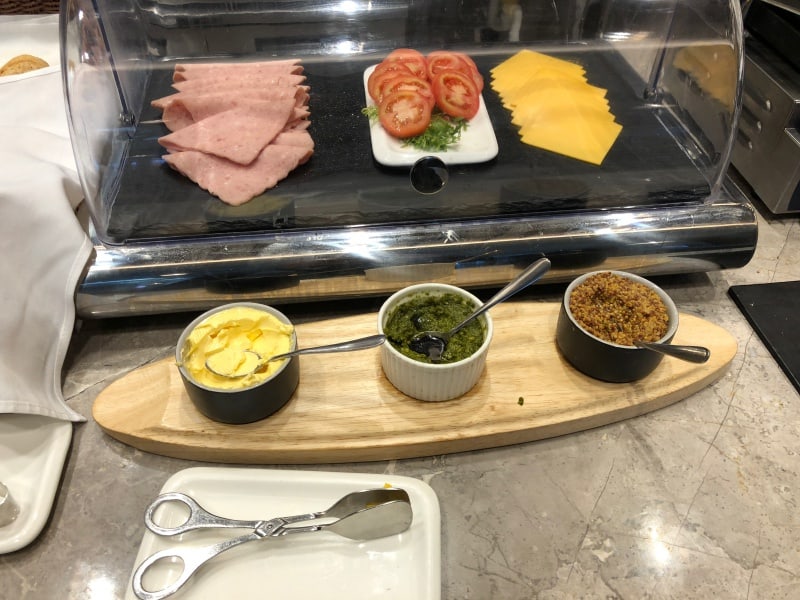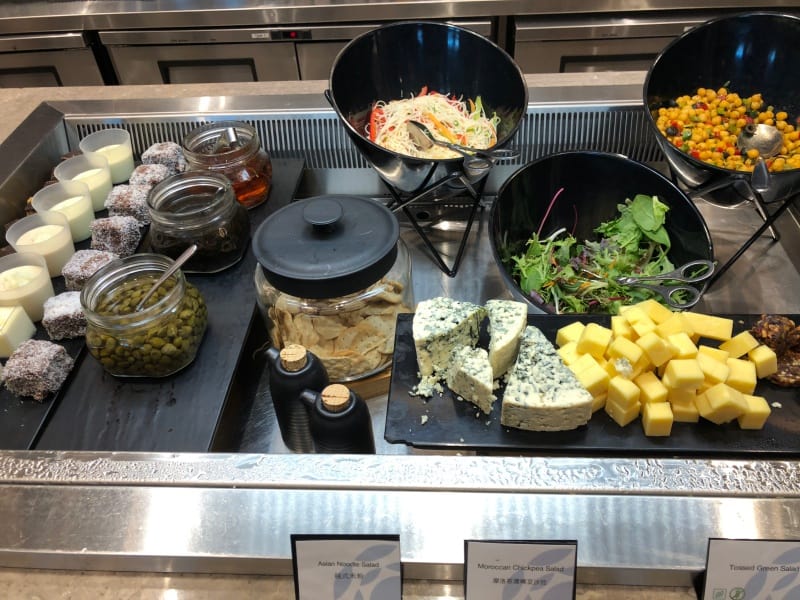 Hidden away beside the salad are the dessert items: lamingtons and white mousse. We were lucky enough to arrive as they were putting out fresh scones with jam and cream – a nice touch when the scones are still warm from the oven!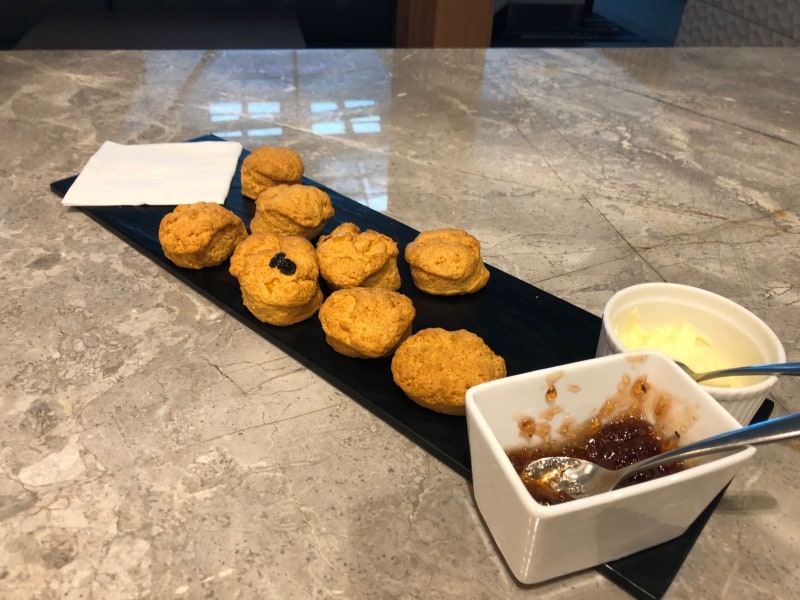 Self service juice tureens alongside a soda bar were other nice touches, and there were a couple of different beers on tap while behind the bar were top shelf spirits.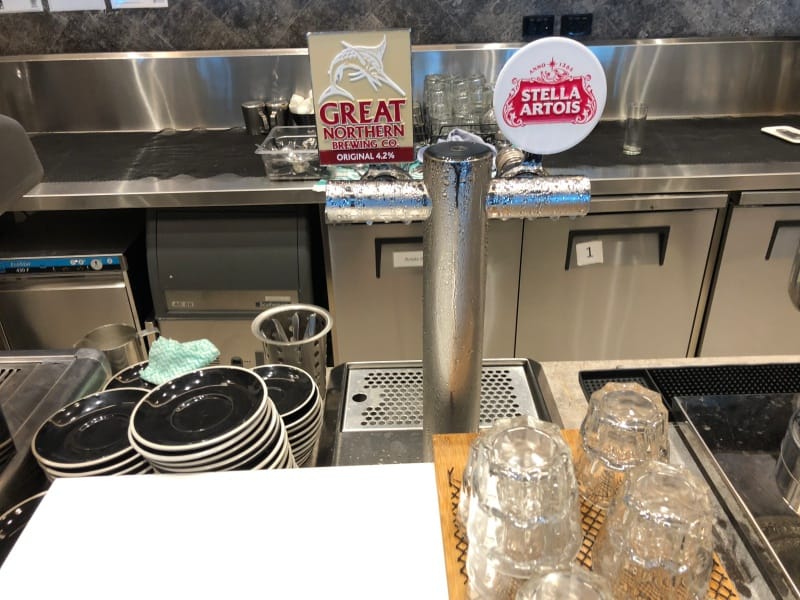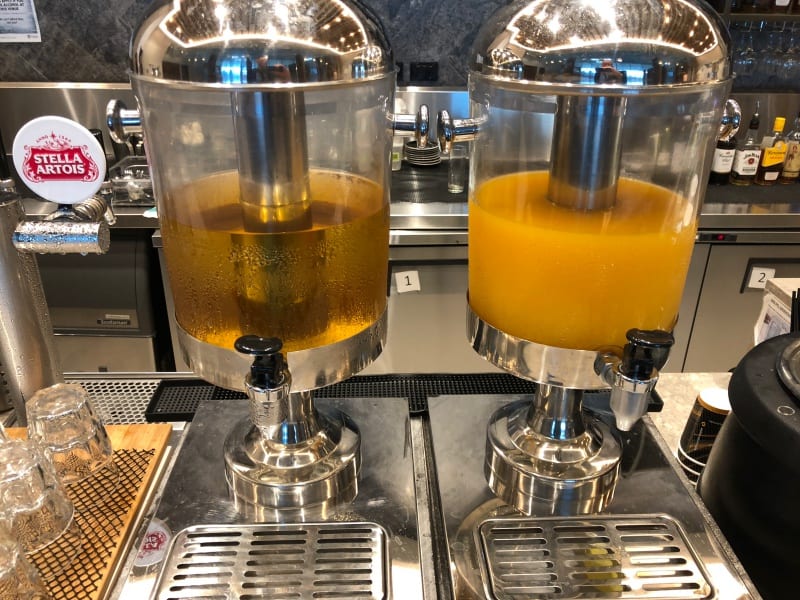 But the piece de resistance for me was the automatic pancake making machine. Once I got it going (the lid on top needed clicking down firmly), it was cool watching the splosh of batter make its way along the conveyor belt getting cooked and then plop onto the plate at the end.
I'd still be there today making pancake after pancake with a push of a button if we hadn't had to leave to make our flight. Speaking of which, keep an eye on the time. The lounge is at one end of the concourse and we left from the gate at the other end which took a good twenty minutes of walking to reach. Just an FYI.