I want to like the Plaza Premium Lounge in the US departures wing of Vancouver airport. It's small and cosy and has a great view over the customs arrivals area. There's a waterfall alongside the escalator greeting visitors to the airport as they get off their planes.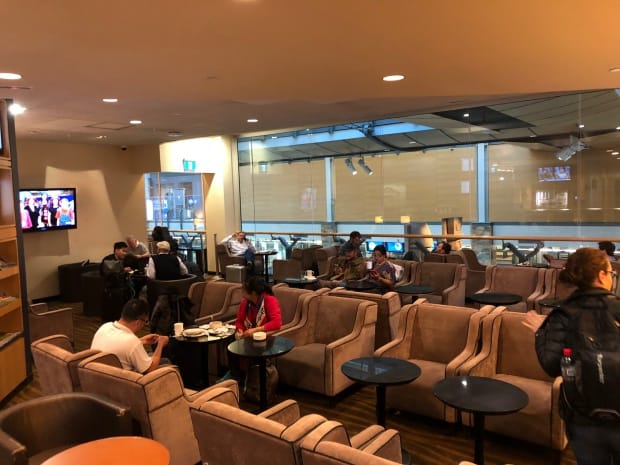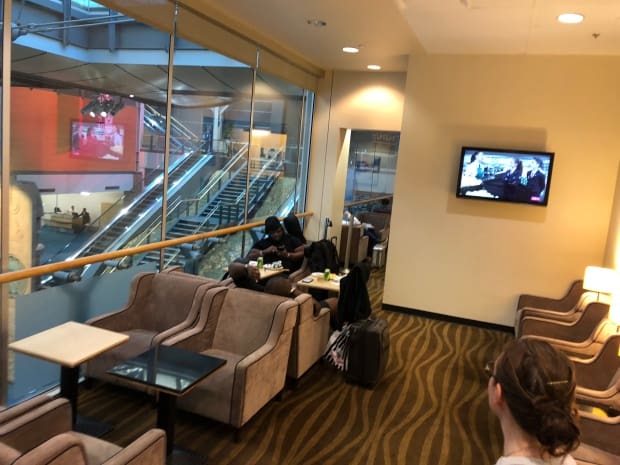 But I must admit it's hard. The reviews of this Vancouver airport lounge on LoungeBuddy rave about its newer, larger, better sister airport lounge in the non-US bound wing, but the same reviews justly ping the US Departures lounge for having few hot selections and having few toilets.
Both criticisms are justified, but the digs at the lounge for having tired decor or being dirty aren't, at least when I was there. Staff were scurrying around, ensuring the food was re-supplied and clearing away plates from tables. Admittedly this was just after they had opened, but the attitude struck me as friendly efficiency.
So what have they got? Scrambled eggs and sausages were the only hot food in the morning, but there were plenty of options for those preferring a continental breakfast with cereals, toast, muffins and fruit. Surprises included: French toast and the fridge with salad items.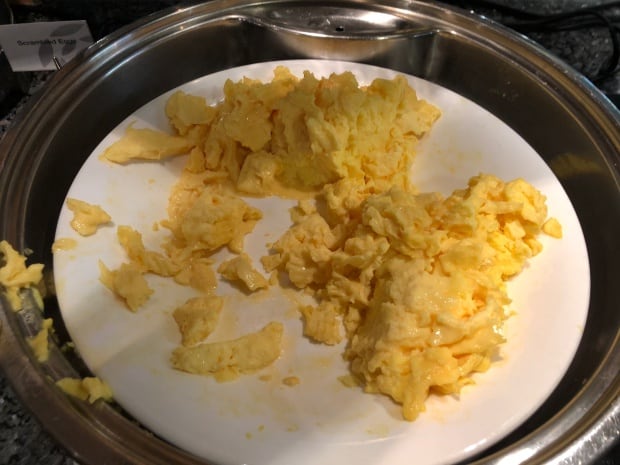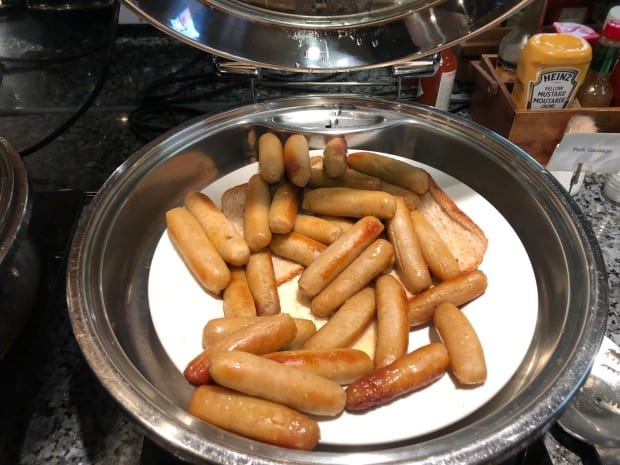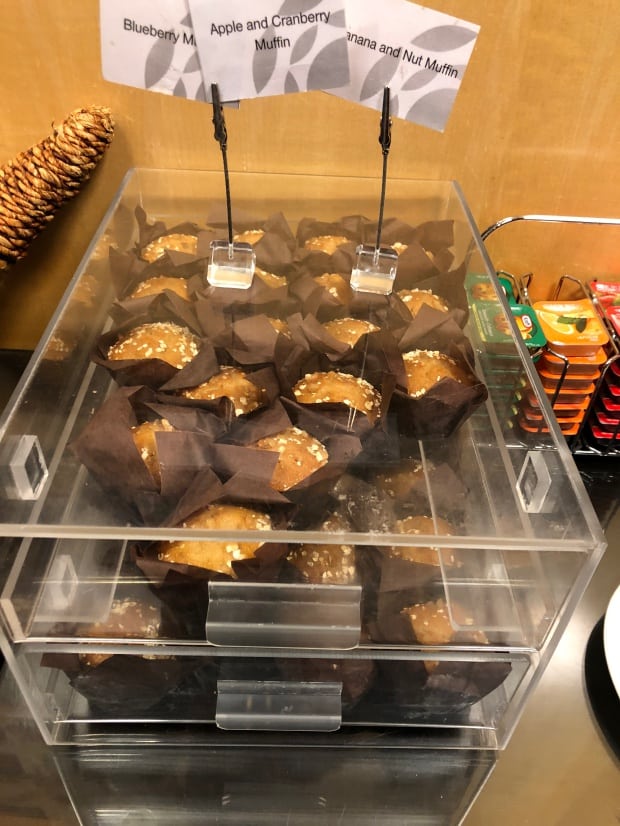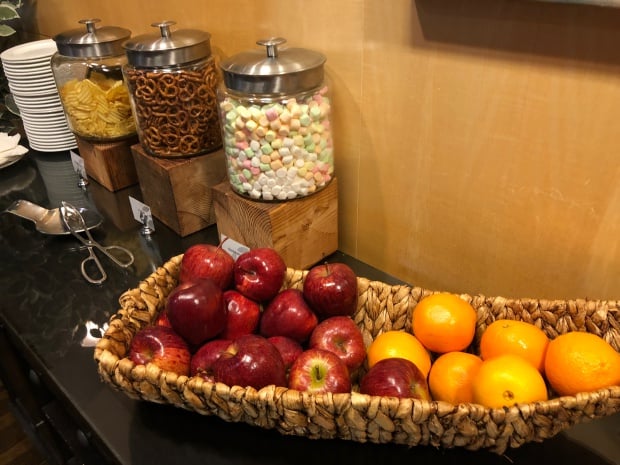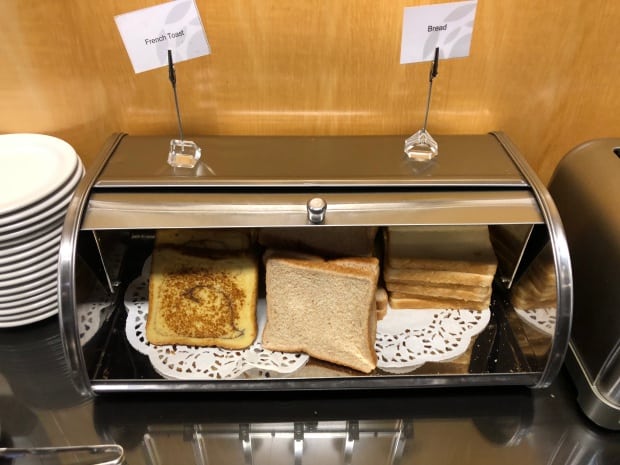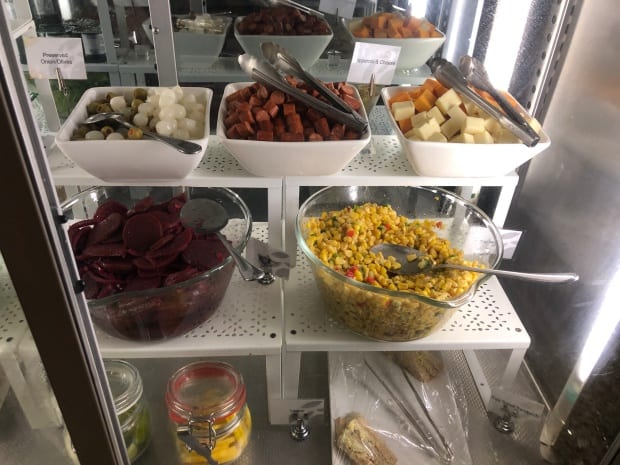 But the shortcomings make the Plaza Premium Lounge a 50/50 for me. Sure it's a quiet comfortable seat, and nice view with a relaxed vibe, but the lack of working internet and a single male toilet didn't make doing any sort of business easy!
Plaza Premium Lounge Vancouver details
Terminal: Vancouver International Airport (near Gate E87)
Location: US Transborder Departures (Pier E),
Hours: 05:00 – 19:00 Sun – Fri; 05:00 – 18:00 Sat
Standard Prices: 2 hours CAD$50; 3 hours CAD$60; 6 hours CAD$80
Read about our other lounge experiences here.
For more Vancouver experiences read: