I had a WestJet flight business class flight from Calgary to London booked in and while they were a low cost carrier, it still got me access to the Aspire. There are two Aspires at Calgary, this is the one in the International Departures (not the US Departures).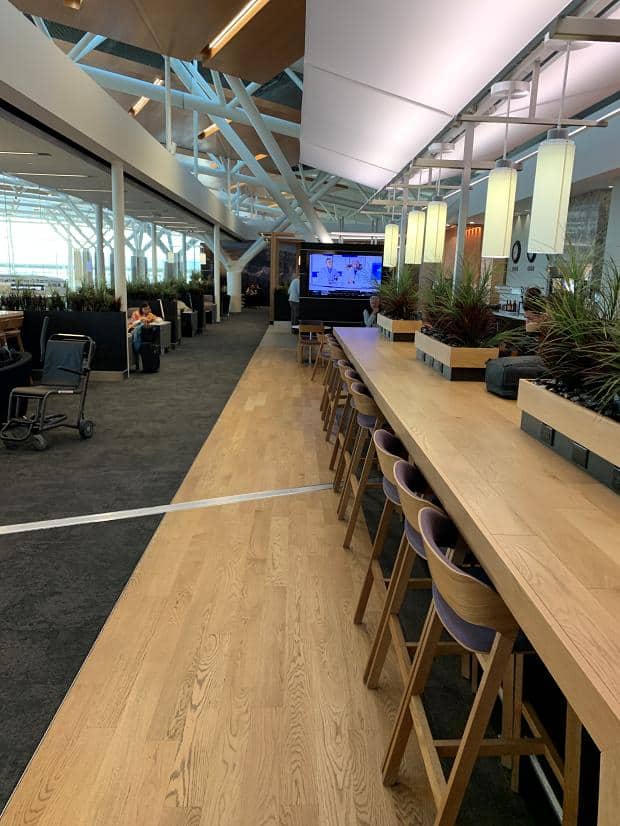 The entrance opened up into a long hall with seating overlooking the concourse below. At the far end were various seating arrangements, some with views of the big screen TVs. The food area was tucked between the lounge areas and although there wasn't a huge selection, there was plenty of healthy stuff with fresh vegetables and salad.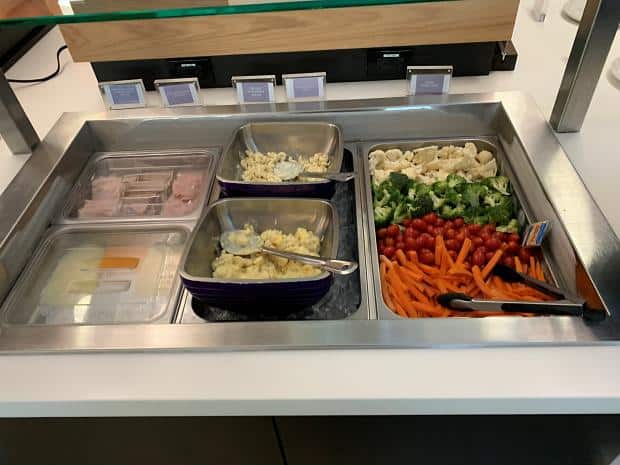 And after you'd eaten your fill of healthy, there were plenty of less healthy snacks including crisps and my favourites; the pastry and cupcakes selection.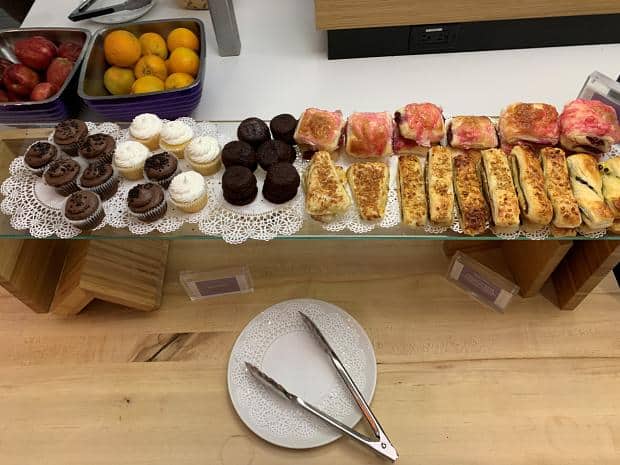 If you were interested in a few drinks before your flight, there was a self serve bar with top shelf spirits and mixers, plus softdrinks as well.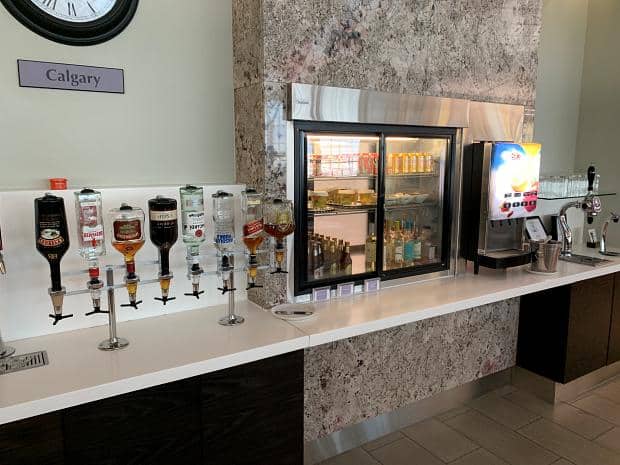 All the food selections were kept topped up while I was there and the lounge never got too full – maybe 40% at the most which made for a very relaxing stay. Just what you need.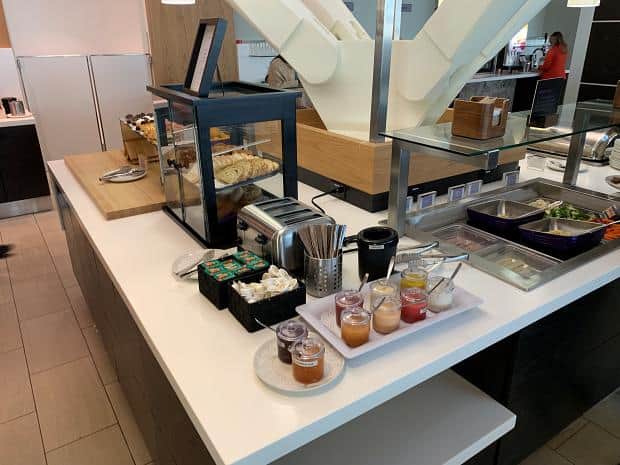 So I can definitely recommend the Aspire at Calgary – lovely spot. And very handy to the gate I was leaving from.