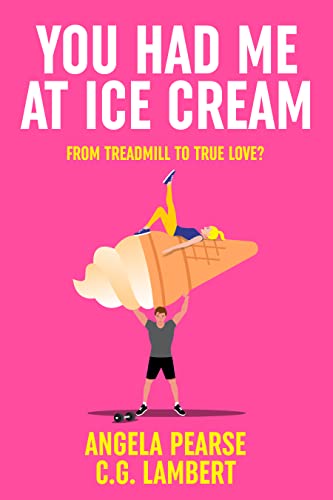 From treadmill to true love?
Zara isn't what Oliver expects when he enlists a personal trainer named "Zee" to shed his Covid kilos. She's blonde, brainy, and never says no to a Magnum – something Oliver can get on board with being an ice cream lover himself.

Suddenly, exercising is less excruciating with Zara slogging it out next to him on the treadmill – even if he is paying her for his pain.

Zara isn't oblivious to Oliver's charms and, as they become closer, considers breaking her "never date a client" rule for him. But she could be too late to the party. Other women are noticing his newly toned physique and aren't being shy about it.

With Oliver's ego swelling along with his muscles, and their friendship hanging in the balance, can they even remain gym buddies, let alone grow into something more?

A sweet/clean, dual POV, friends-to-lovers romantic comedy for fans of Portia MacIntosh and Beth O'Leary.
Click to buy or read for free on Kindle Unlimited:
Click for reviews:
Other paperbacks: