I arrived at the Radisson Blu Plaza Hotel well into the night after a flight from Auckland and found that I had been upgraded to a corner room. The room itself was circular and felt quite luxurious – in one corner (corner? in a circular room?) was a work desk beside which sat a cabinet with a coffee machine on top.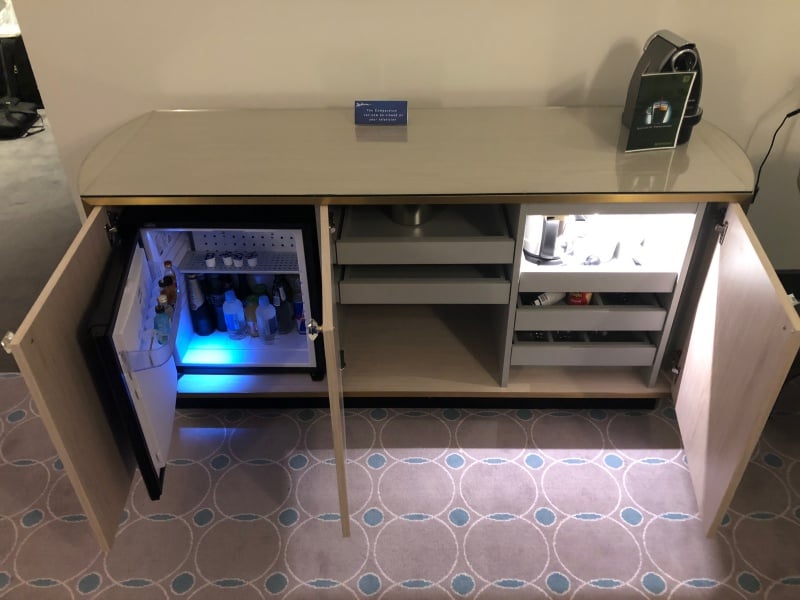 Inside the cabinet were the coffee cups and assorted coffees, hot chocolates and teas. The other end of the cabinet held the fridge with the mini-bar. Directly opposite the entrance was a lovely couch and a couple of chairs and a table, but my attention was captured by the bed.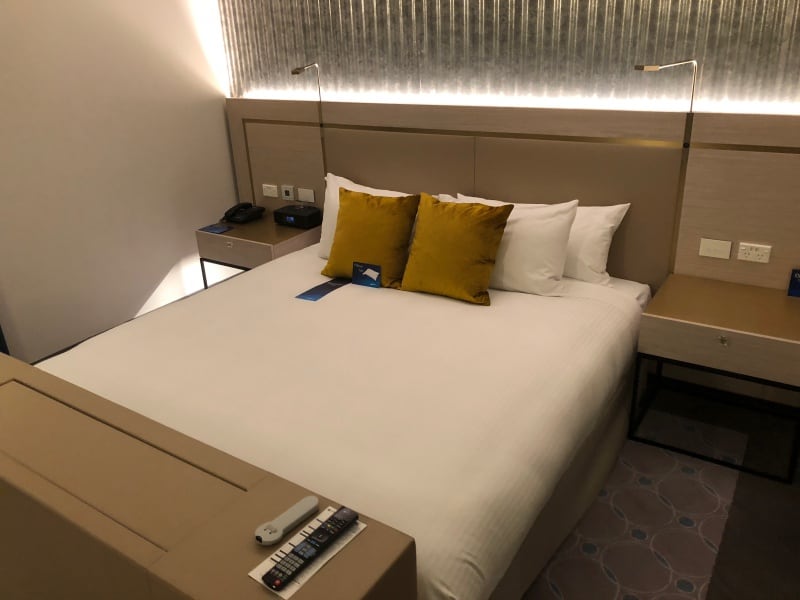 It was huge, and resting on top of it was a menu of what pillows were available. I was perusing the menu when I noticed that there were two remotes beside the bed. One was obviously for a TV, and the other had just two buttons on it (up and down arrows).
A quick glance around the room failed to unearth the TV, but the clues were enough to figure it out. Lo, when I clicked the up arrow on the second remote, the TV emerged from its home in the footboard of the bed.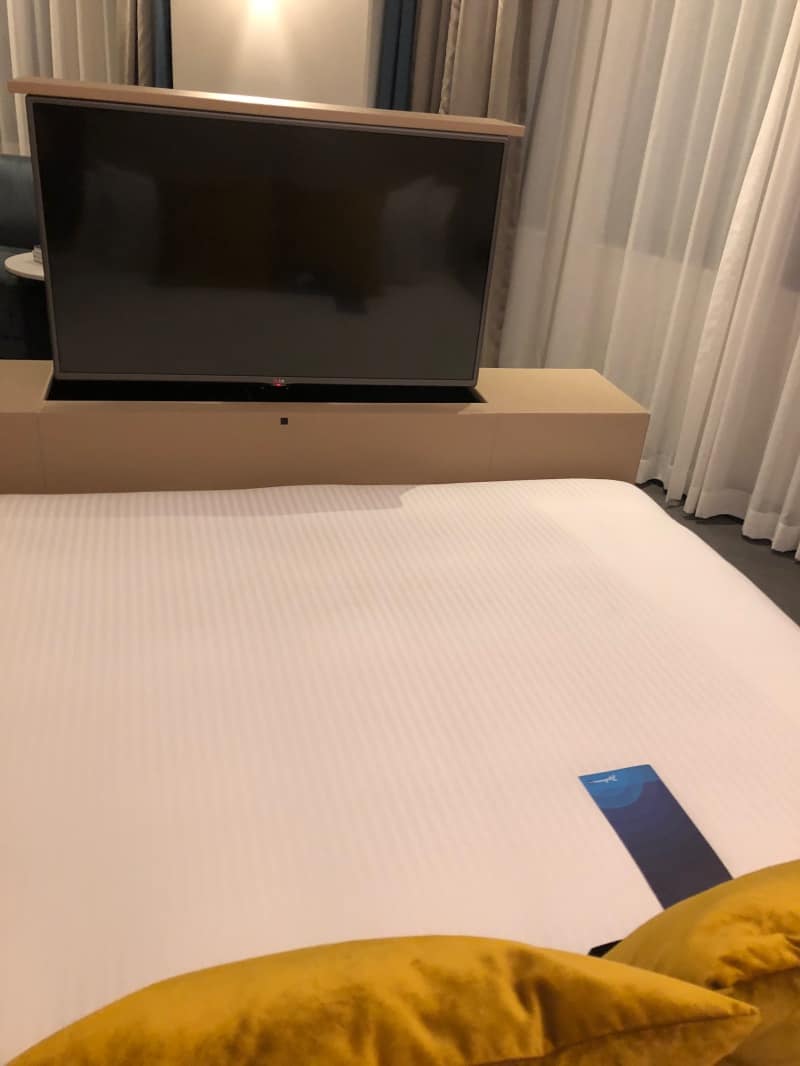 I must admit to being a little too taken with the novelty of the TV, but after I had gotten over it, I went down the hall to the bathroom. That's right: a hotel room with a hall. After passing a separate toilet, at the end of the hall was the bathroom which had both a shower and a bath with Jacuzzi jets.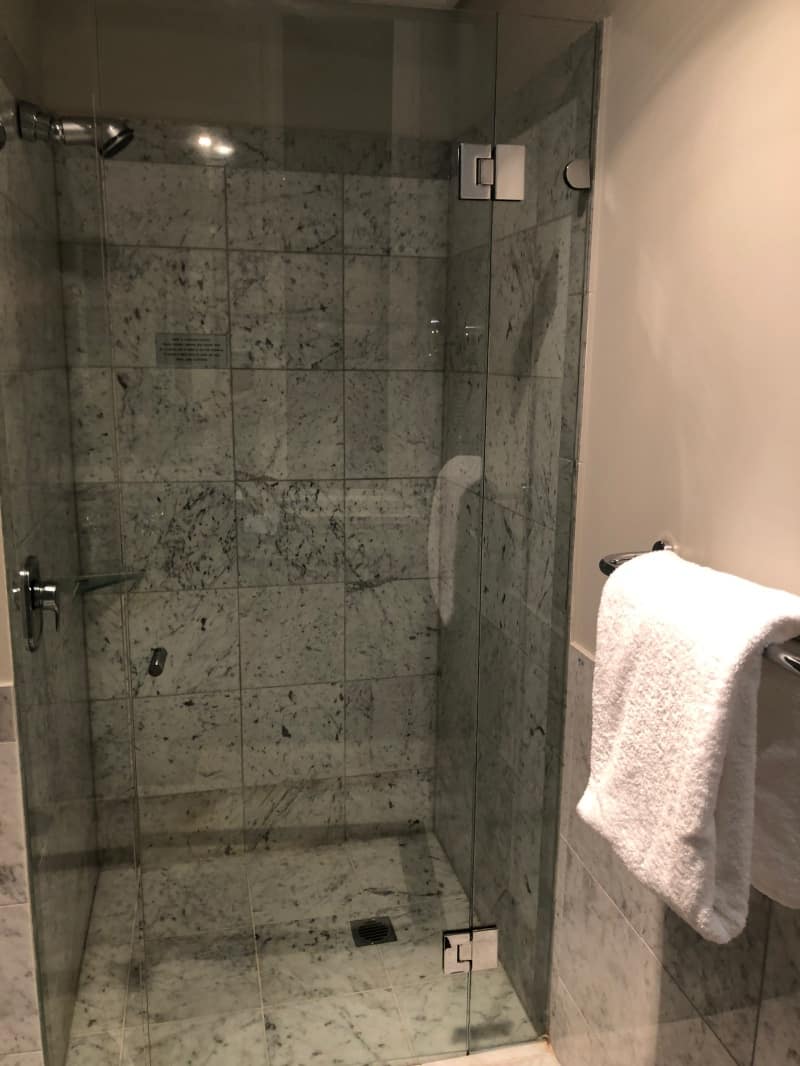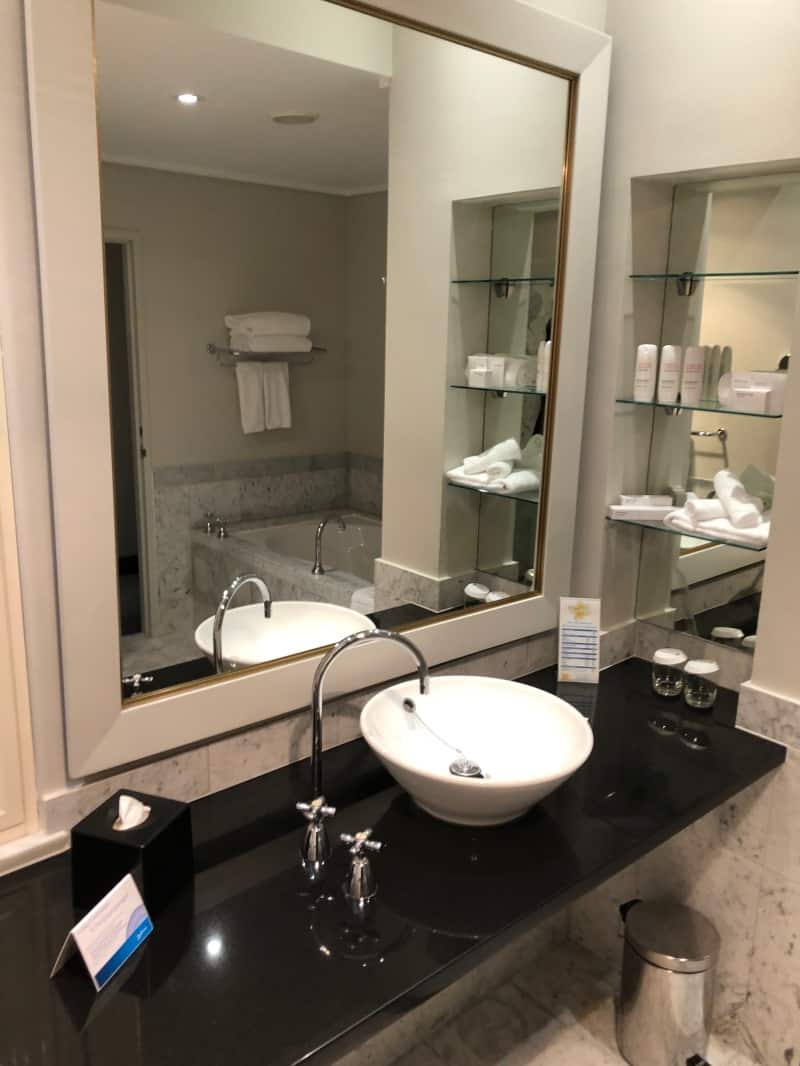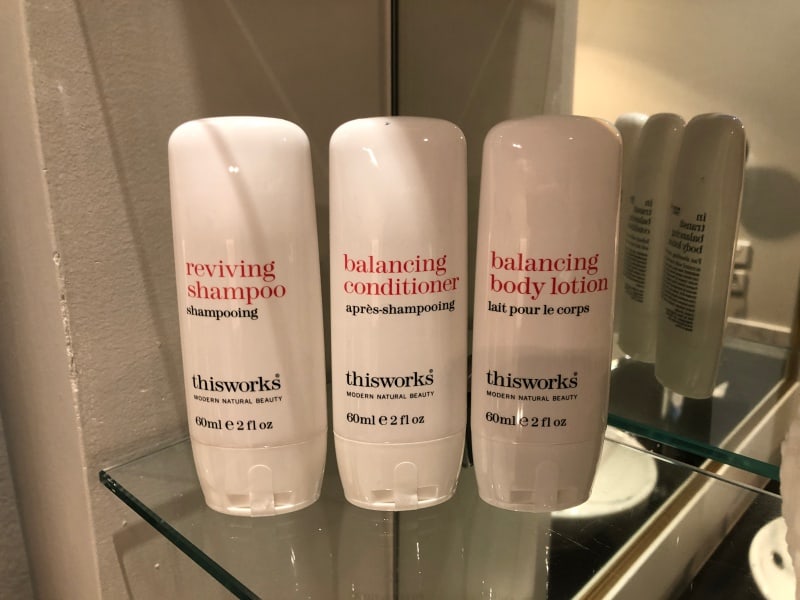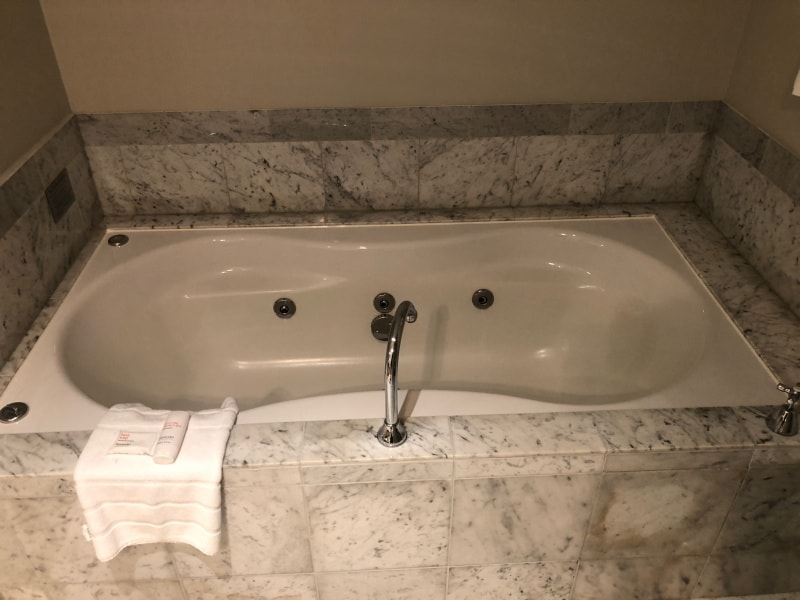 I've had fun with foam in other Jacuzzi baths, but decided to be a little more restrained this time and only put a little of the bath gel in. Still, there is something very relaxing about the hot water being jetted over sore muscles.
I decided to forego breakfast in the hotel – I couldn't justify paying $35 for breakfast, but the Radisson is right in the middle of town, so a five minute walk got me to four or five coffee places, one of which did a great bacon/2 egg/hash brown roll for less than $10.
The centrality of the location can't be overstated – the Radisson is handily located near the civic buildings while still being a very short walk to Circular Quay and the restaurants near the Opera House with their views across the harbour to the Bridge and beyond.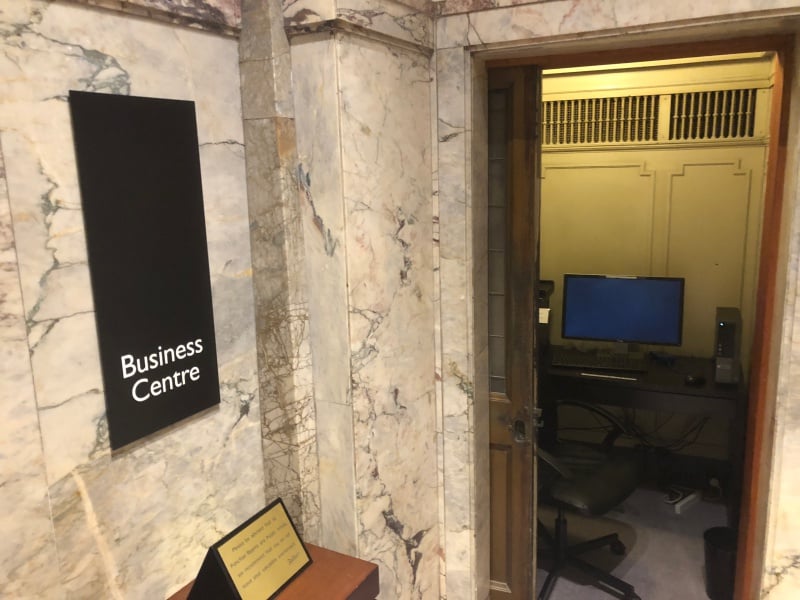 Pros and Cons
Pros

Location: smack bang in the middle of the Sydney CBD
Staff friendly and accommodating
Room was huge, as was the bed
Cool TV
Cool Jaccuzzi

Cons

Great views of the nearby office buildings and streets if you're into that
Would I Go Back?
Definitely – while there is no view from the hotel itself, it's so close to the iconic views that it doesnt matter.