Sharm El-Sheikh is an Egyptian resort town on the Sinai Peninsular, facing the Red Sea. I had stayed at one of the cheaper resorts on the south side of the city previously, so I decide this time to go a little more upscale and find somewhere on the north side.
I eventually decide on the Rixos which is on Nabq Bay, just to the North of the airport. I'd be staying for 6 nights on their Ultra All Inclusive meal plan for £610 – a super bargain considering I just priced the same stay and it came up with £1,452 or £1,233 with an early-booker discount. I did a lot of research for the trip and managed to catch a "low season" bargain.
Getting There
In countries with a strong "harassment" culture, I prefer to pre-arrange transfers. I did quite a bit of research for my Sharm el-Sheikh trip and kept coming back to Sinai Excursions website. I was convinced something was wrong, the price was significantly less than all the others that I was being quoted. Right! Must be a scam, let's check them out on TripAdvisor.
Nope – spectacular reviews apart from the usual erroneously posted and grumpy-ax-to-grind types that you always get. Well, maybe their customer service will be no good? I emailed the company and Nicole came back straight away with everything I needed. Maybe they won't be responsive to changes to my flight details? Nope, as soon as I let them know that the airline had changed the flight details, they confirmed the changes.
On each of the days of the transfers the driver was there waiting as requested and the trip was quick and I felt safe throughout. I really can't rave about Sinai Excursions enough – great service and great value!
Rixos Hotel
The room was considerably bigger than my apartment in London! The shower had a rainshower head, and the minibar was free. I slipped the room guy a couple of dollars to get some additional drinks which he was only too delighted to do.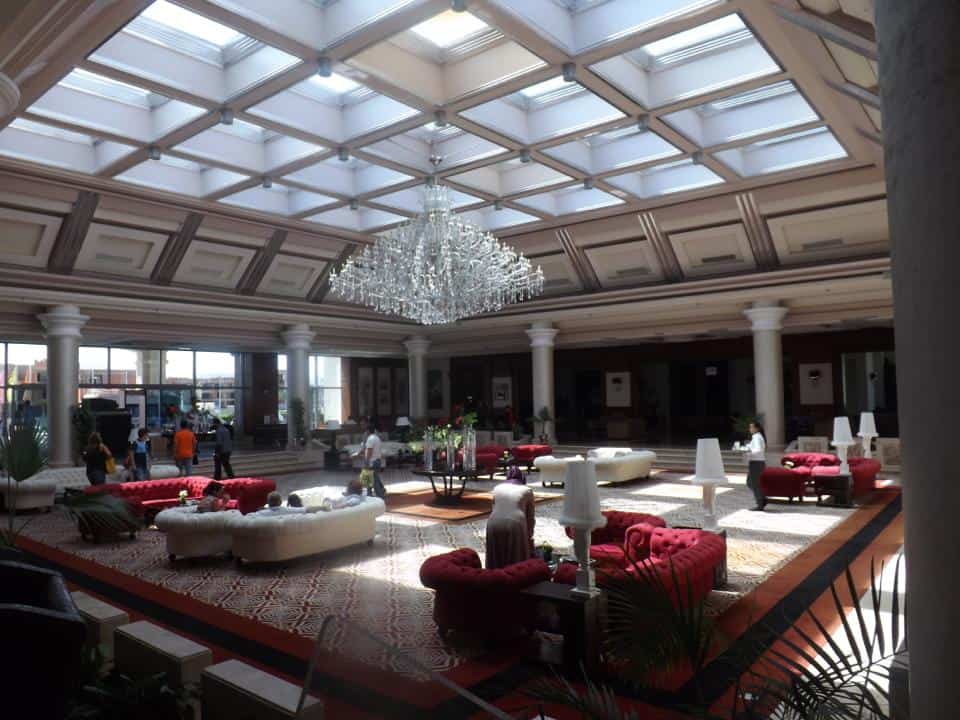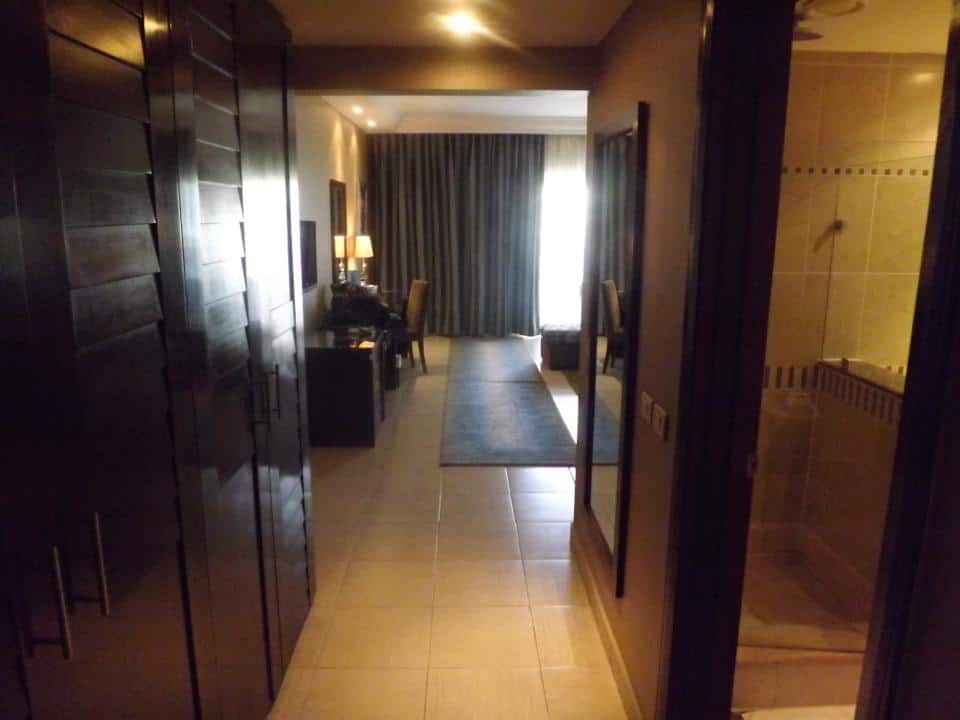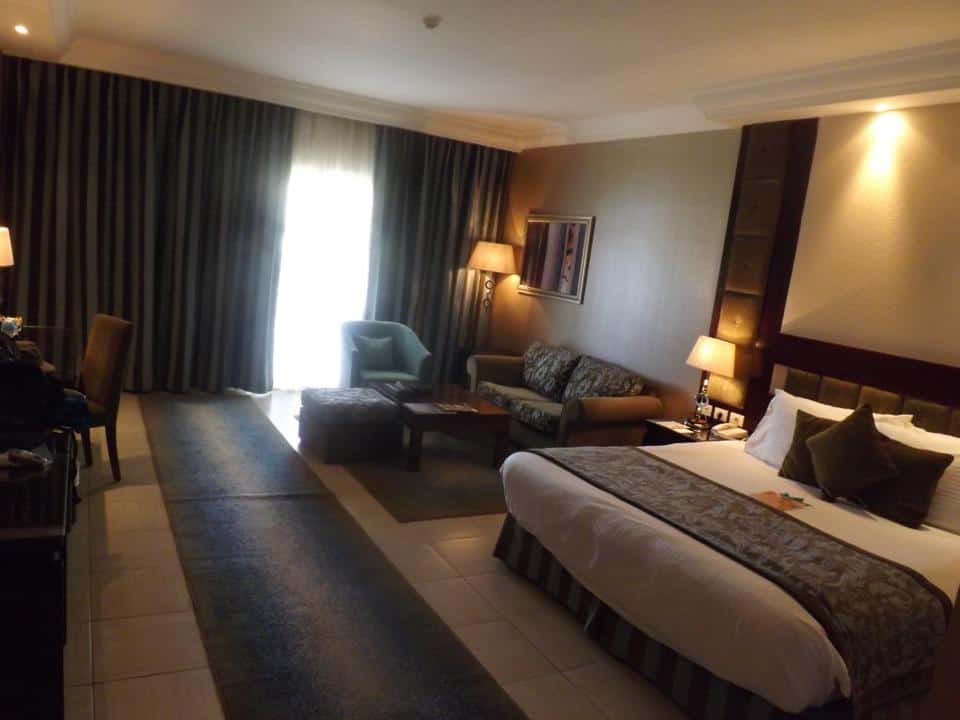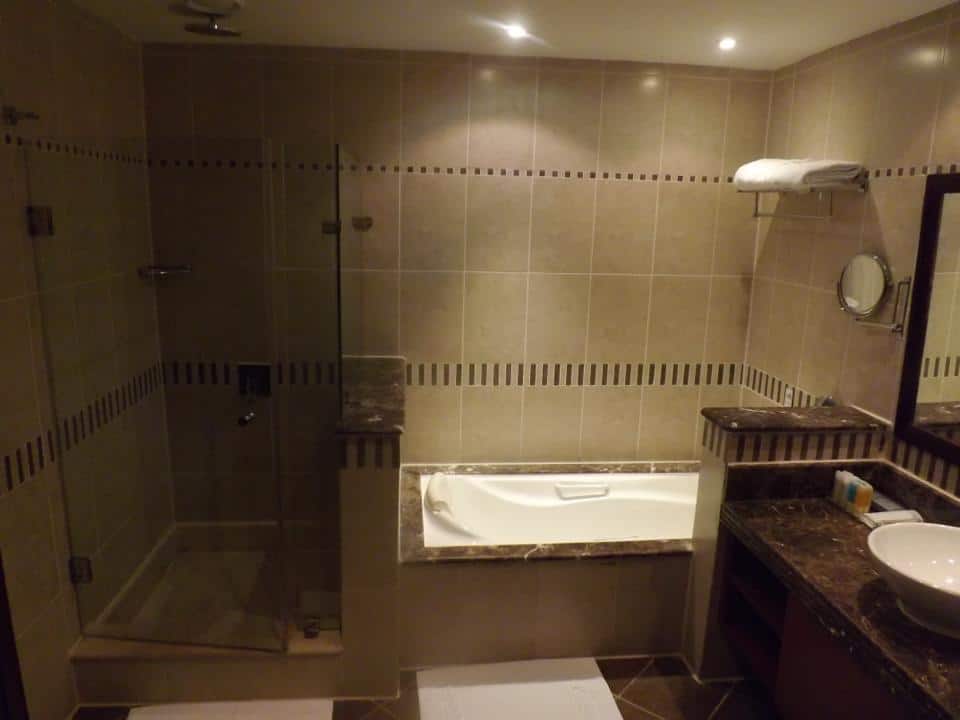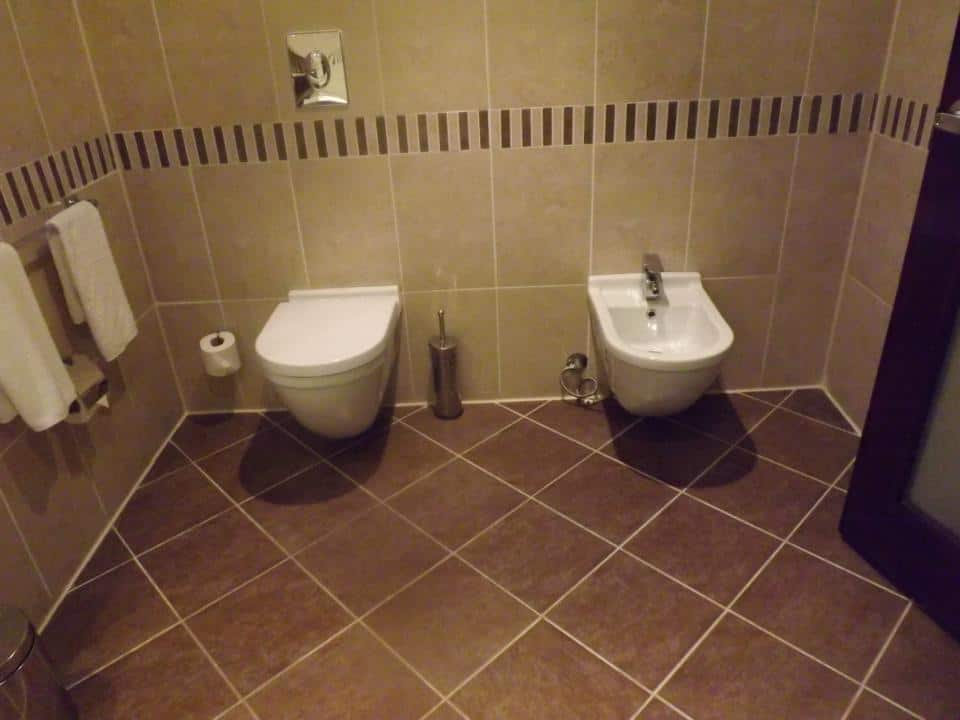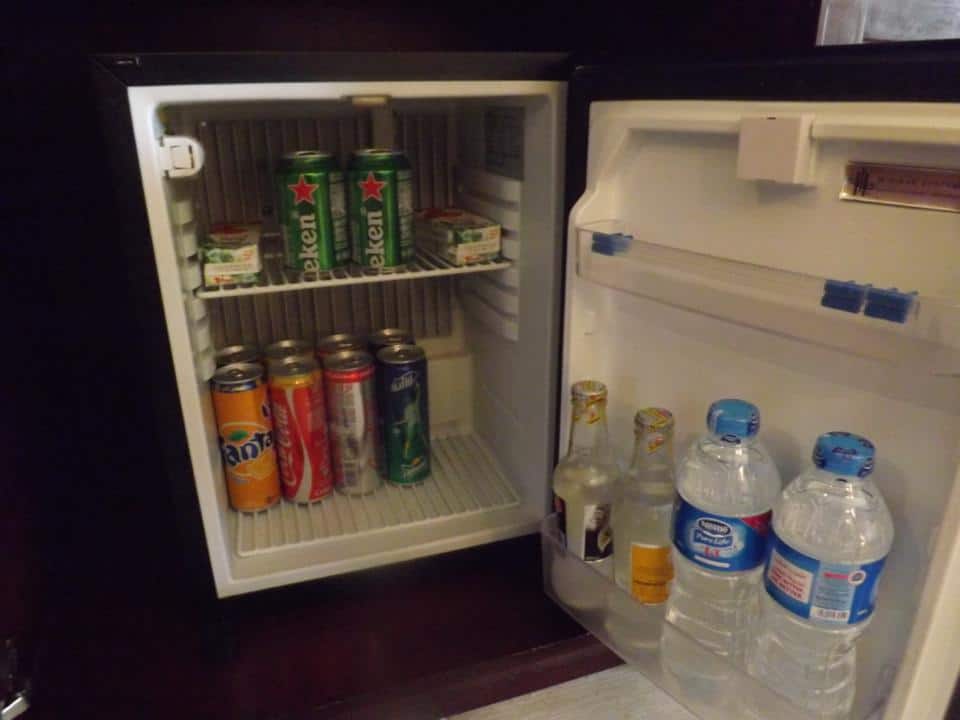 With the all-inclusive meals you could either eat at the buffet restaurant or book for free at one of the themed restaurants at one of the electronic booking stations. So very much spoiled for choice! I got to most of the restaurants there during my stay – all very good.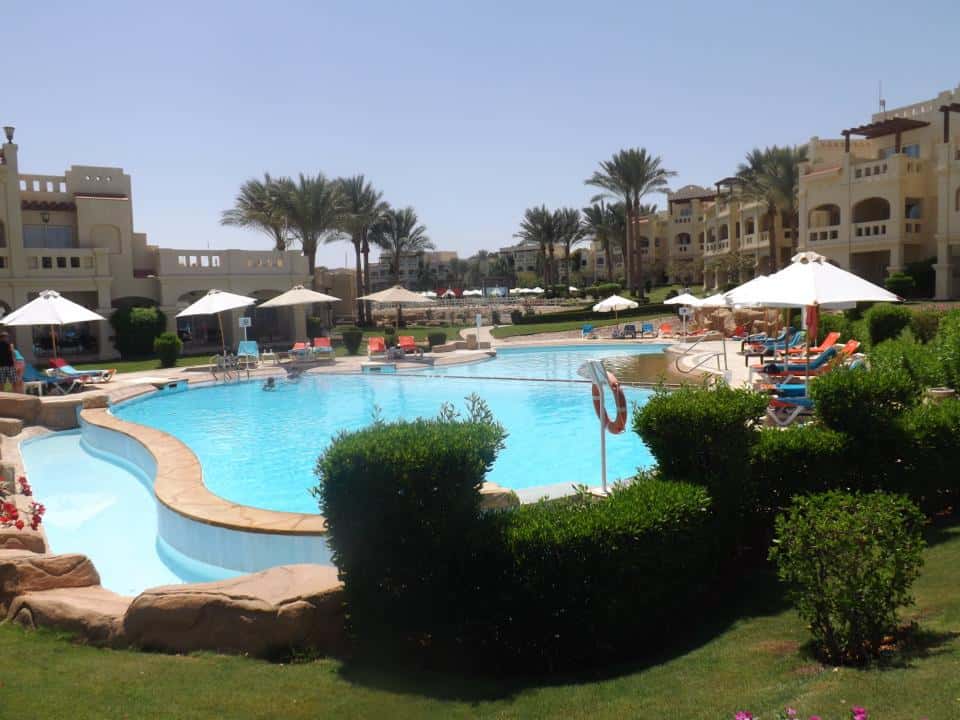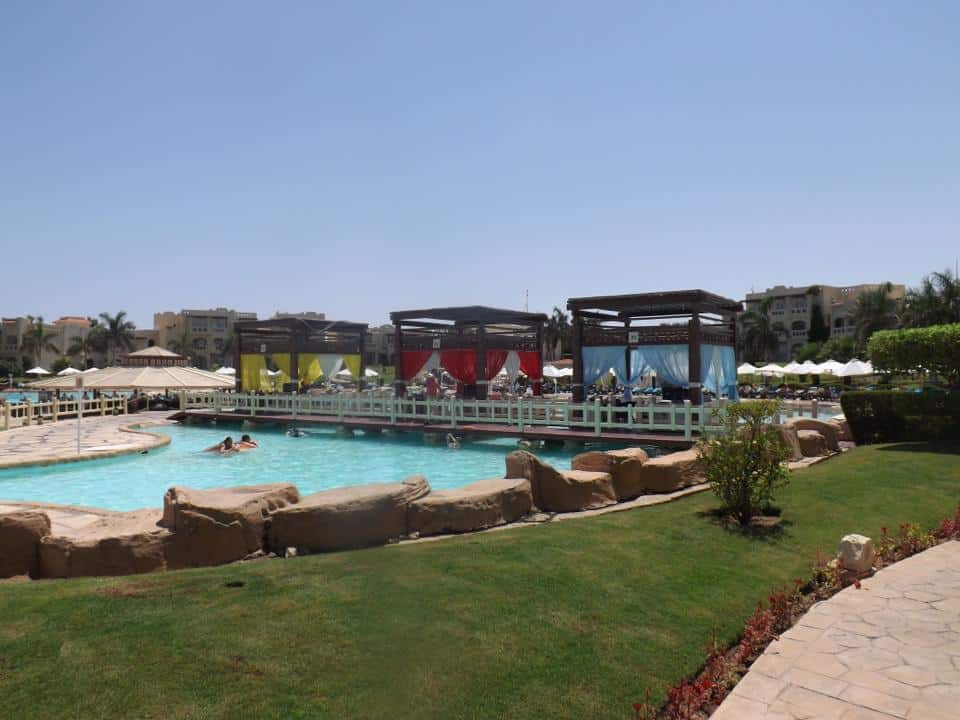 Most of life at the Rixos revolves around the pools – some of the rooms had their own private pools, and some of the pools had private cabanas perched above the pool where you could get a private chef, private drinks, sound system, TV etc – supreme luxury starting at USD$200 a day. There was also an adults only pool where I spent most of my pool-side time.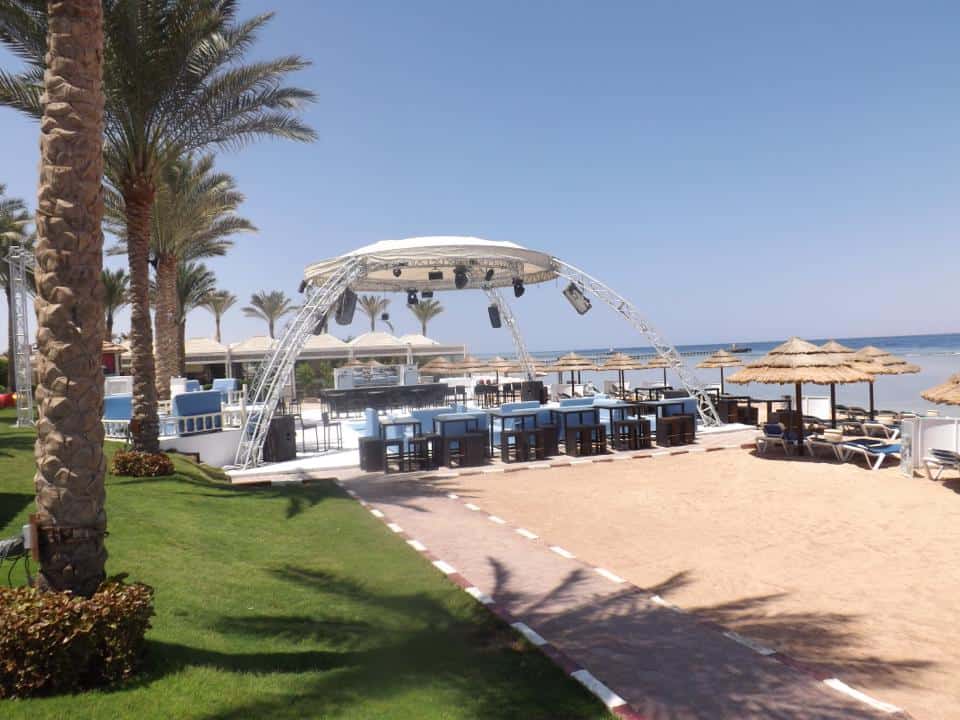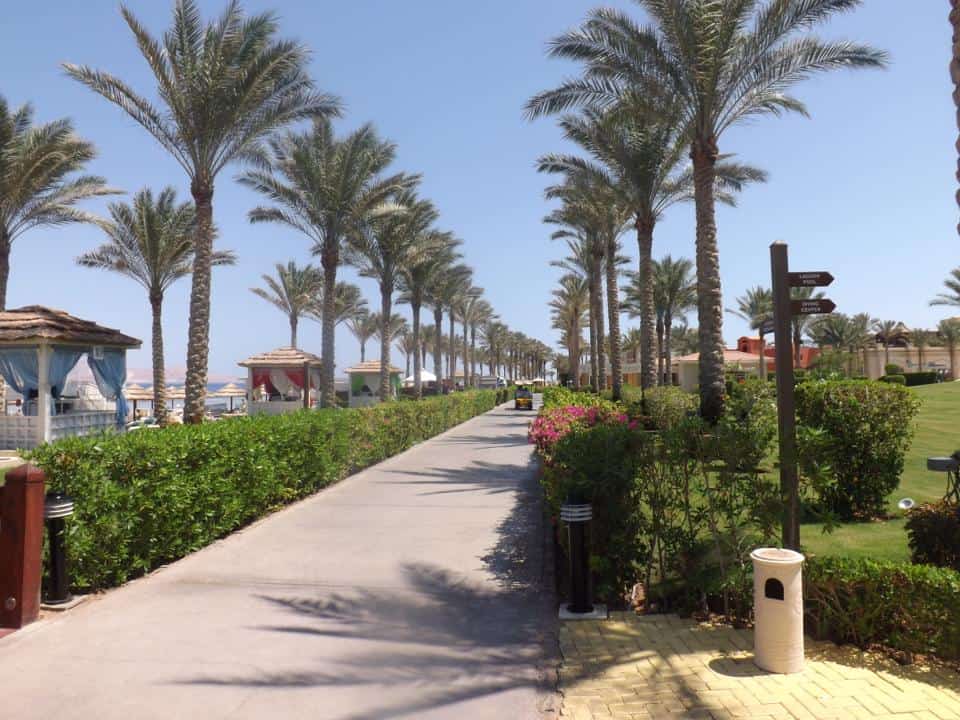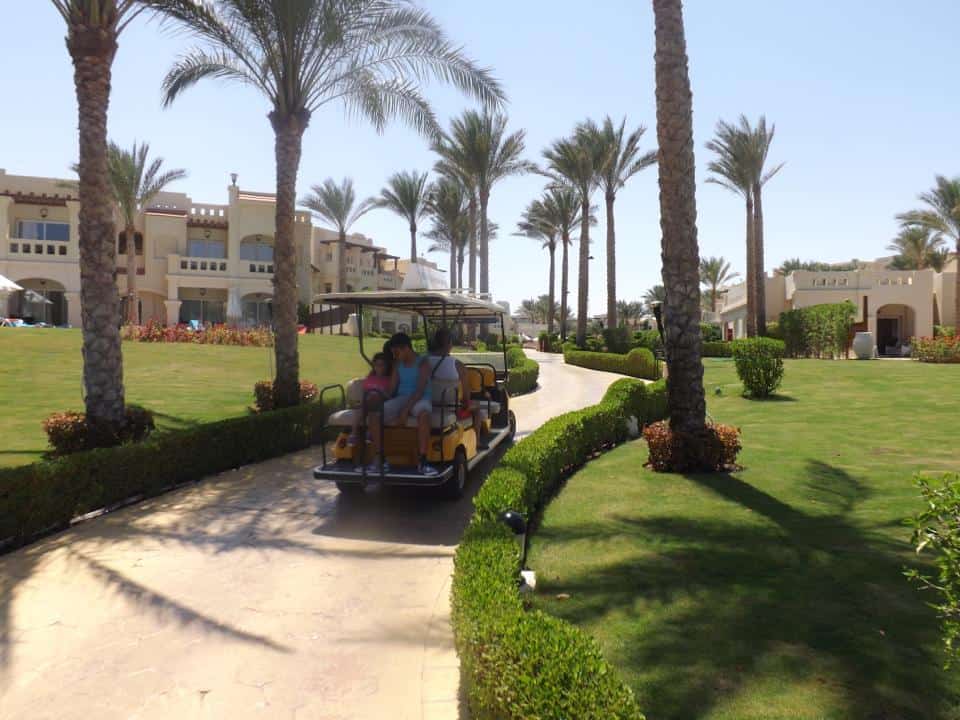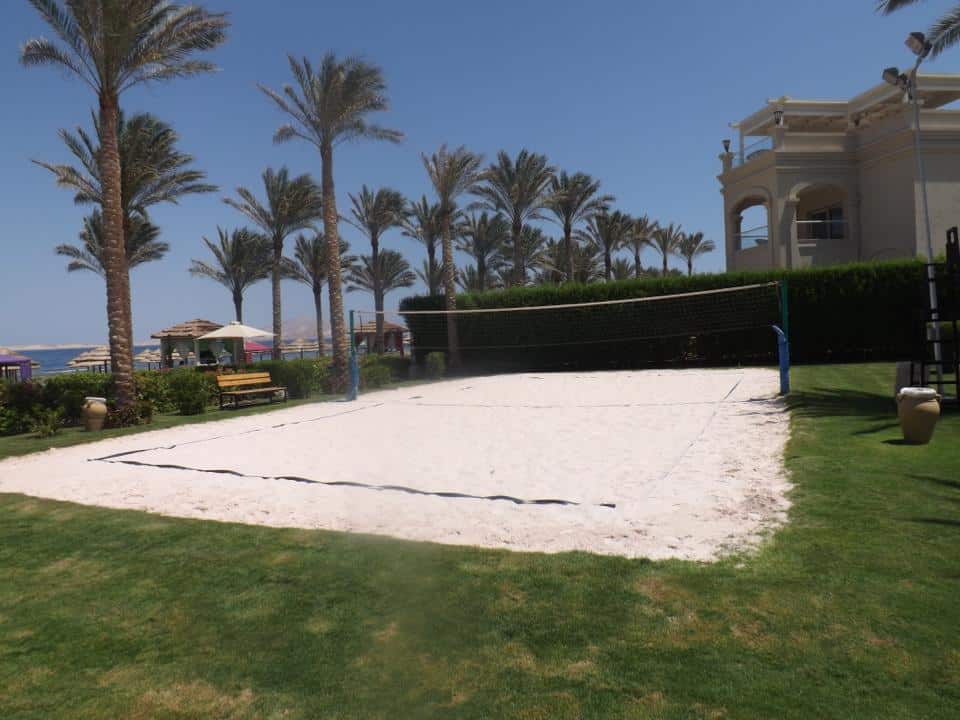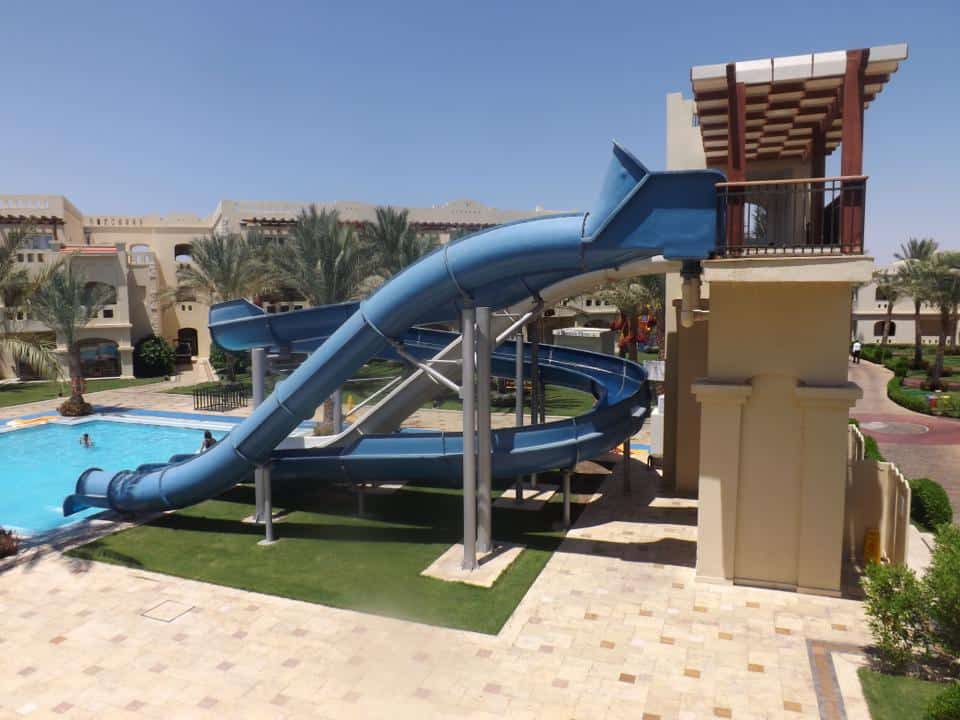 They go out of their way to provide things for you to do at the Rixos mainly because there aren't very many museums or other things to go to. I could have done the dawn climb of Mt Sinai, but after spending the money on the room I wanted to maximise my use of it and doing the climb would mean leaving at 9pm.
I could also have gone into the shopping centre of Sharm – but there was a shop onsite to get snorkel and mask, and I don't tend to do knick-knacks, so there wasn't any real need. There was entertainment every night and a couple of nightclubs with dancing and live bands etc. I preferred to start early and get to bed early, so enjoyed the quieter times before other people got up.
I made sure to get on the volley ball court a couple of times though, where the team I was on dominated. Being tall makes up for lack of athleticism! And in case you didn't feel like walking there were golf carts buzzing around taking people to and fro – the complex is rather large:
Rixos Sharm el Sheikh offers 695 luxurious and elegantly decorated rooms, conference facilities, seven swimming pools, two main restaurants (1 Adult Only), seven a la carte restaurants, five bars, and Spa & Wellness facilities. This is an Ultra All Inclusive Resort.
One of my favourite past times was to go to the end of the pier and dive amongst the fishes – I took a video with the GoPro but its not very exciting so I haven't uploaded it here.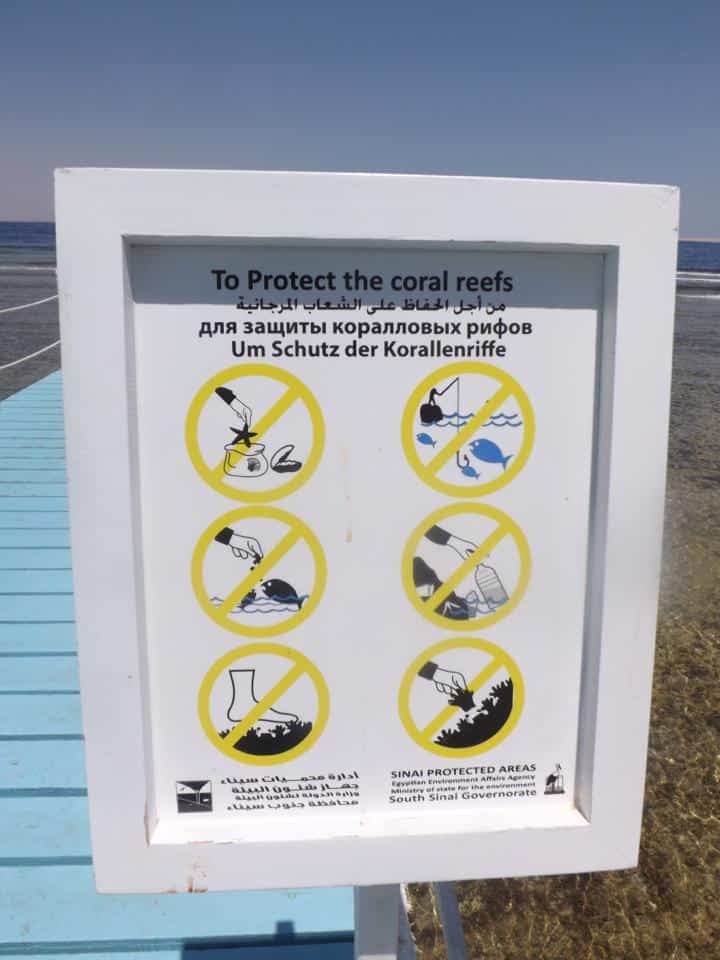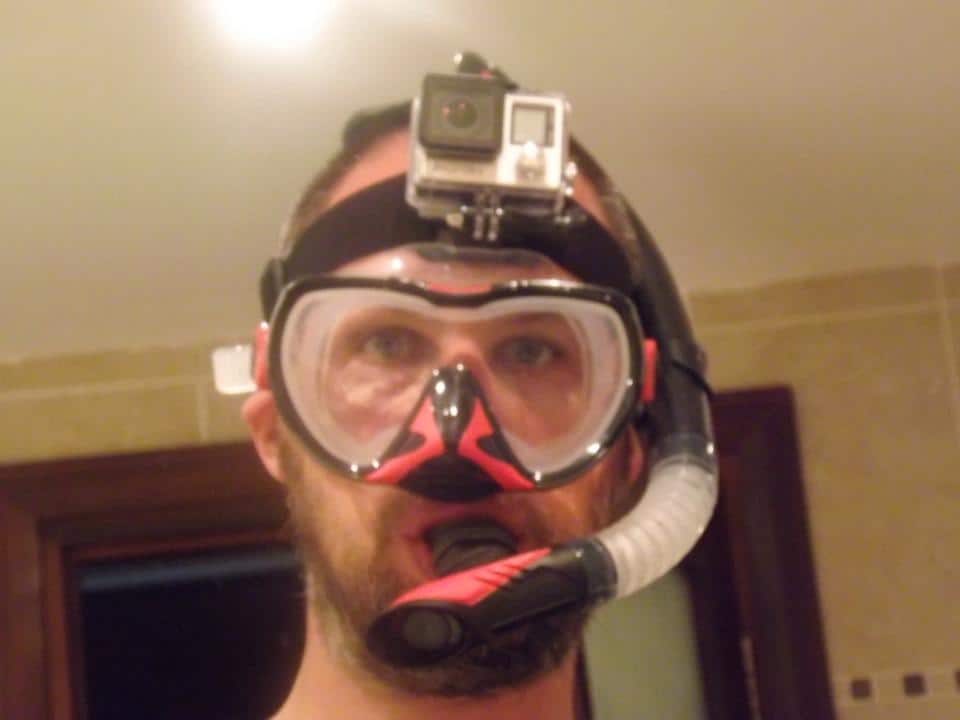 So! The summary!
Pros
It's so easy to relax at Rixos – the only stress is choosing which restaurant to eat at or which night club to go to or which pool to lay beside.
As much food and drinks as you want, and a good variation.
The weather is gorgeous – 40 degrees and sunny all the time in July, and even in winter a consistent 15-25 degrees Centigrade (105°F, 60-75°F).
They do try to take care of you with activities.
It's big enough to have variety in most things – pool away from kids? No problem! Kids water slide, no problem!
Cons
It's pricey – you're paying for the very best, unless you find a bargain.
The spa treatments and massages are a little on the steep side too.
As much food and drink as you want – it would be sooo easy to put on weight here!
Security – OK not Rixos-specific…
Would I Go Back?
Absolutely! I'd probably try to incorporate the climb up Mt Sinai next time, but if you can get a good deal the the all inclusive is great value for money.
Previous: Jerash | Part of Trip: The Holy Land | Last Post in this trip