A sign of a good hotel is what they do when things go wrong.
When we arrived in London after our flight from Iceland, we caught the free bus that let us off at the Ibis Styles Heathrow Airport Hotel, however, they had trouble finding our reservation. After a few phone calls the laid-back coolness of the receptionist was replaced with increasing concern and he offered us a glass of wine while we waited.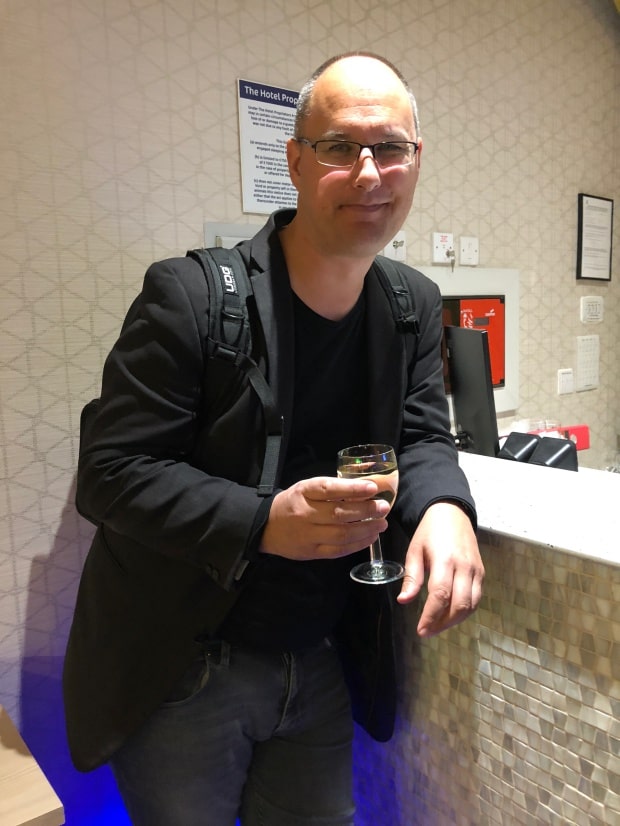 A few phone calls later he said that our room was being readied and that they were very sorry for the delay. We sat on the couch in reception while we waited and the duty manager made a point to come out and he apologised also. Before we knew it the receptionist was presenting us our key cards with a beaming smile and letting us know that he'd upgraded us to one of their family rooms on the top floor.
Ibis Styles Heathrow Room
It was a bit of a trek from the lifts, but upon arrival we discovered that the family room the Ibis Styles had given us had quite a bit of character. First of all it was a good size, having both a fold out couch made up as a double bed, plus the main queen-sized bed and a small table in the corner.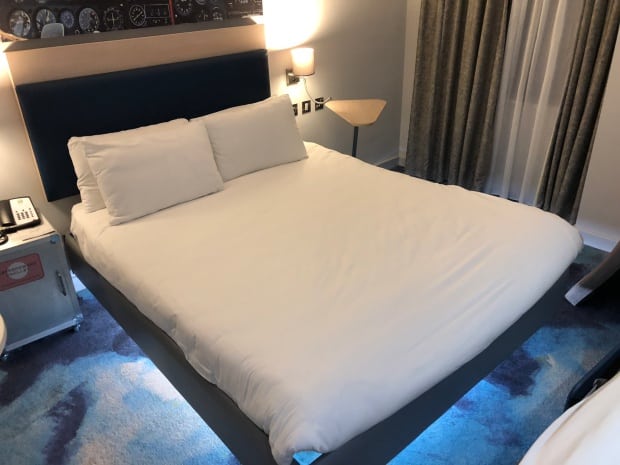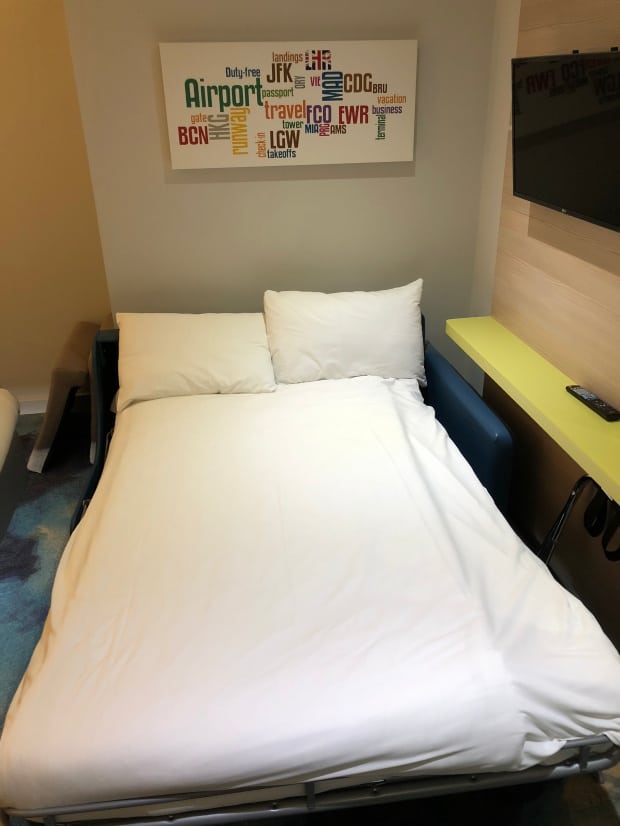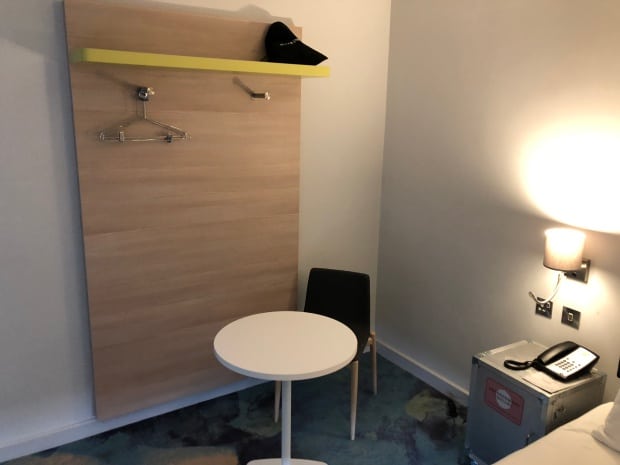 The character manifested itself in the decor – a mural over the bed featuring a humourish take on pilots getting lost, a couple of word clouds on the wall and a picture of a monkey peering in through an airplane window, mirrored nicely by the lights on the mirror in the bathroom.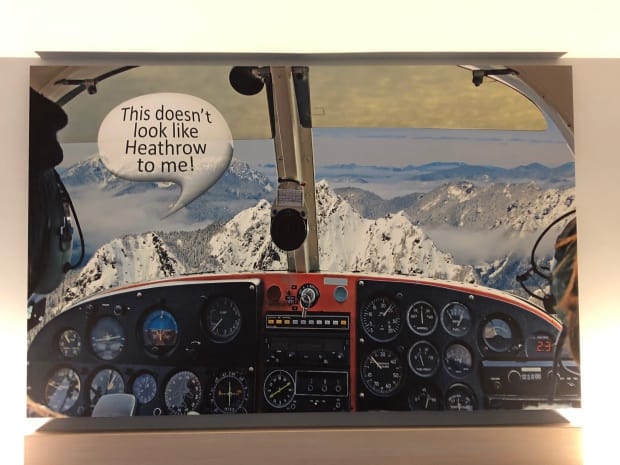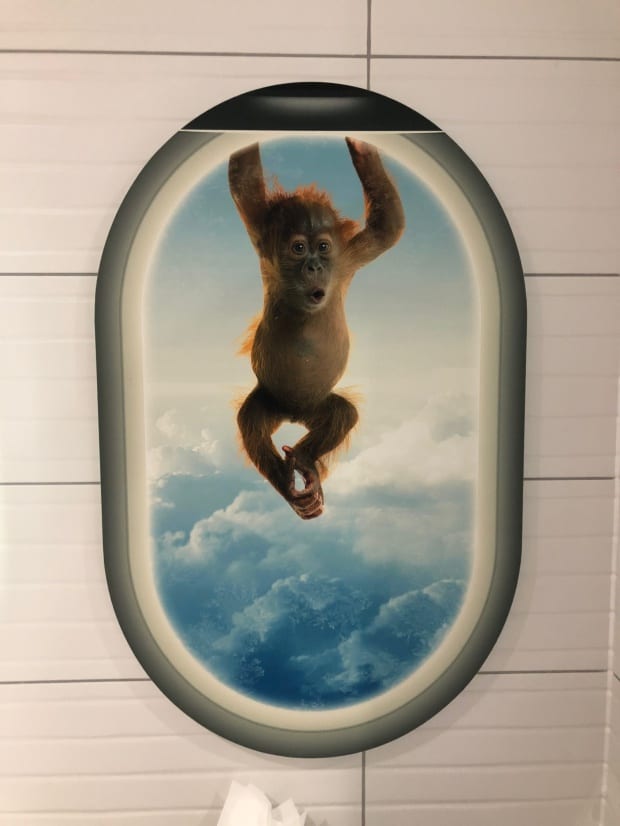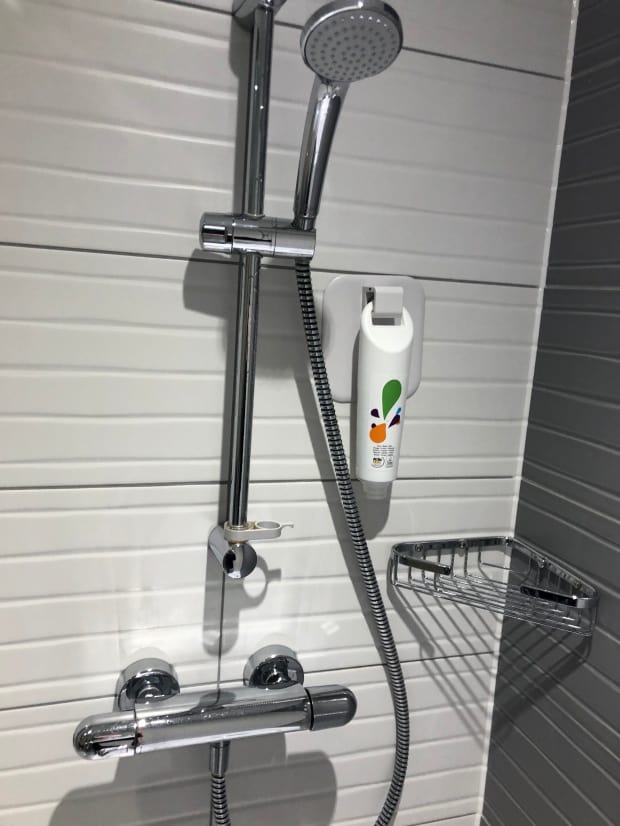 Furthering the airplane theme – the bedside table was an airline refreshment trolley.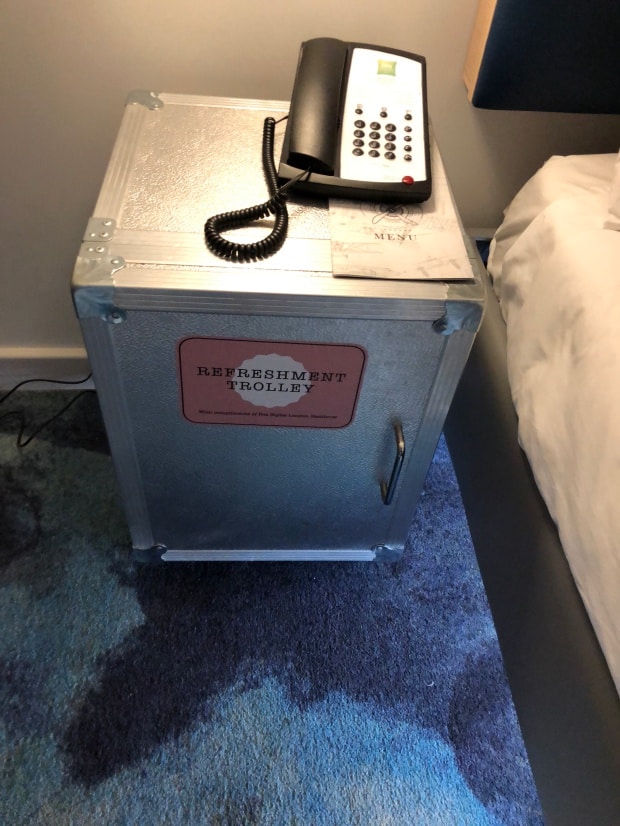 I thought I'd see if we could see the airport from the room, but all we could see was scaffolding from the building site next door. It was about then that I noticed a rather curious feature of the room – the floorboards creaked.
I'm not sure if they were in the process of renovation connected to the scaffolding out the window but any trips across the room floor, whether to the bathroom or to let the guy delivering room service in, involved a chorus of creaks.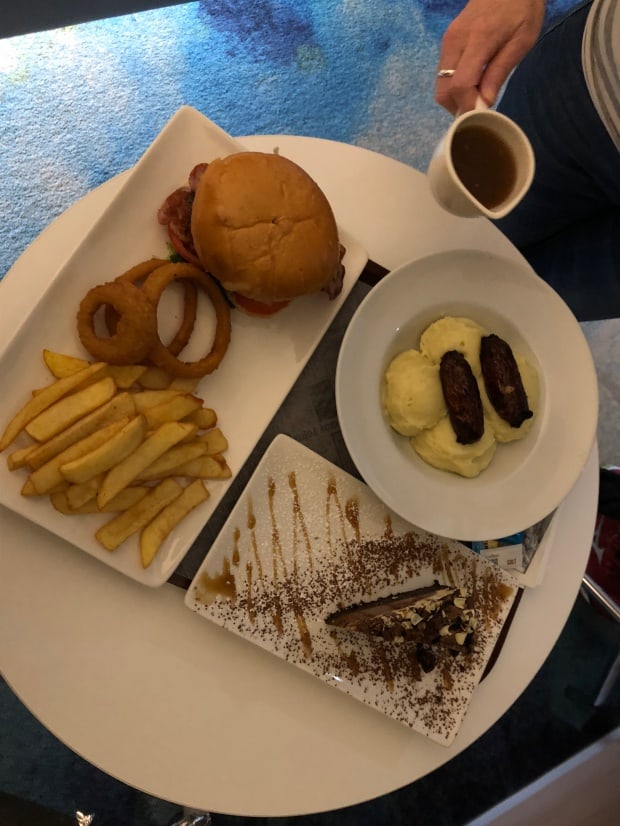 Despite the late hour, we decided to try out the room service. I had the burger with onion rings and Ange had bangers and mash with gravy, and we finished with a slice of the cheesecake. Divine!
Ibis Styles Heathrow Breakfast
There was no hot food option for breakfast at the Ibis Heathrow, but there was pretty much everything else and it was complimentary. They also quite impressively managed to pack a lot of different foods into quite a small breakfast room.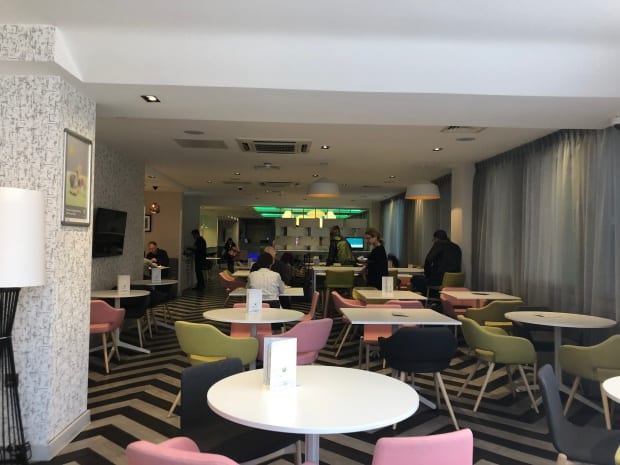 Cereals and pastries competed with cold cuts and yogurt for my attention, and there were a good range of drinks to choose from both hot and cold.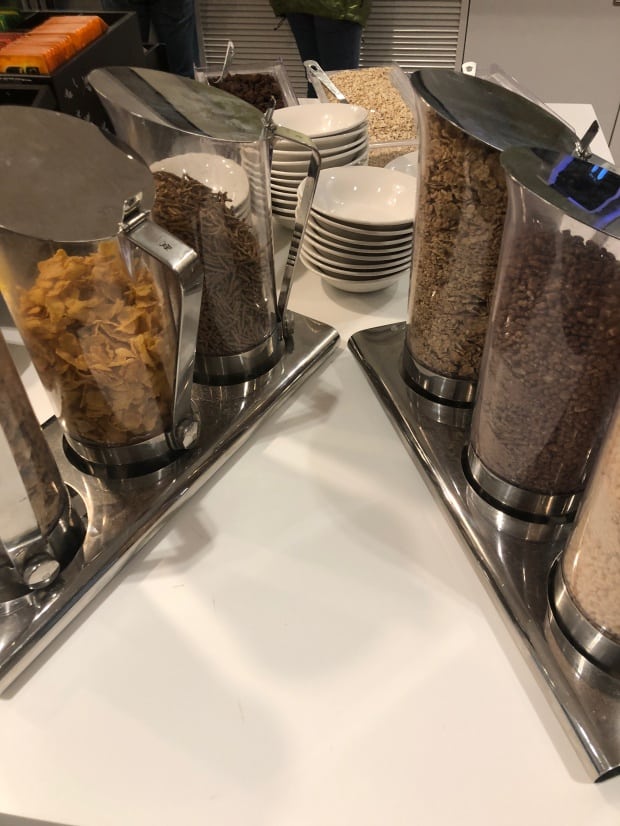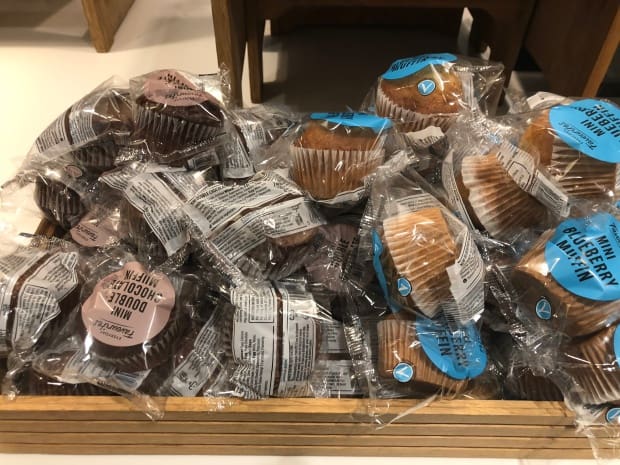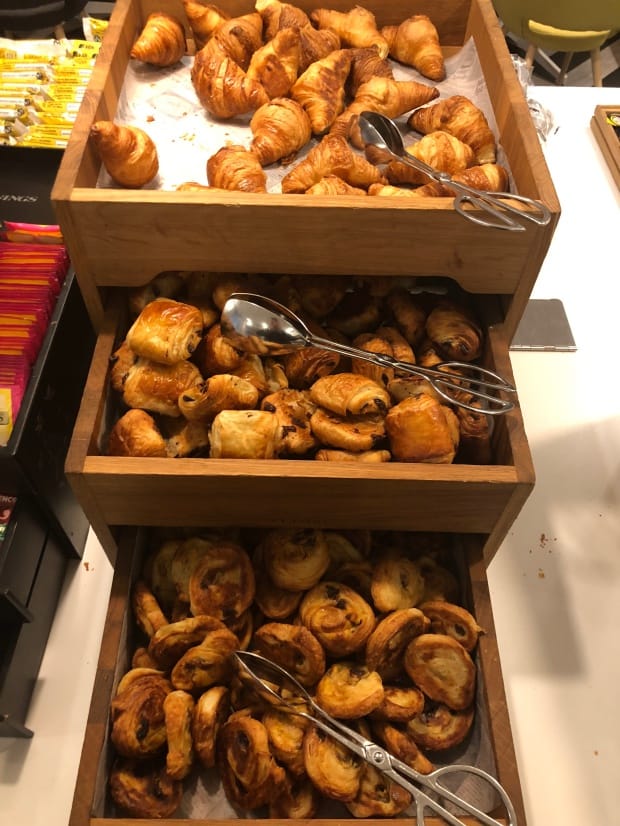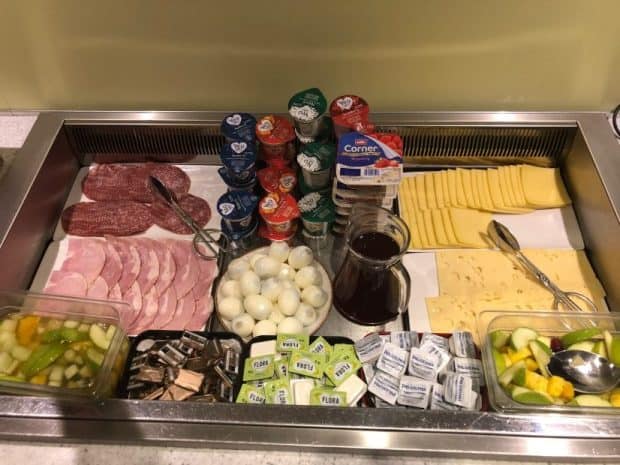 The air travel theme continued here too with a large mural showing a machine from mankind's early attempts at flight – I couldn't figure out whether that was a homage or a warning of the perils of early air travel. I decided it was neither and finished my coffee.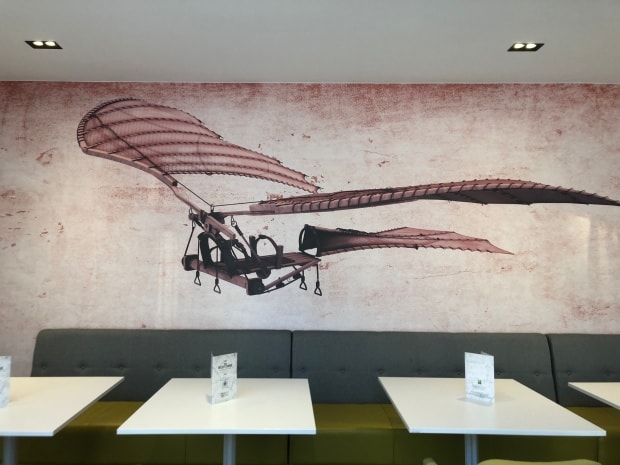 Pros and Cons
Pros

The location is perfect for travellers wanting to rest after a flight or reduce the impact of an early morning departure
The onsite restaurant does good standard food
The staff are very responsive and are focused on delivering great service.

Cons

Creaking floorboards made nighttime bathroom trips a nightmare
Not being able to find our booking was a temporary hitch which they recovered from admirably.
Would I Return?
We've stayed in a few Ibis Styles hotels now, one in Brisbane and Dubai, and find them good value for money. With the Ibis Styles Heathrow, apart from the creaking floorboards, there would be no problem returning should I have an early morning flight, or if I get into the UK late at night and need Heathrow accommodation.
Ibis Styles Heathrow supported our Return to Europe trip by providing a complimentary stay. They also decided to comp our meal as well. All opinions remain our own.