Kyle of Lochalsh is the last town on the mainland before you reach the Skye Bridge which provides access to the Isle of Skye. It's the end of the rail line from Inverness and, before the bridge was built in 1995, it was where the ferry would take you to Kyleleakin on the other side of Kyle Akin. To call it a cross roads is an understatement, and the Kyle Hotel is one of the hotels built to service the traveller who arrives after the last onward travel option has left.
We arrived on the last train from Inverness at 8:30pm and the receptionist from the hotel rang at 8pm to ensure that we were still coming. The hotel was only a five minute walk from the station, but Kyle is so small you pretty much see the all the sights on the way.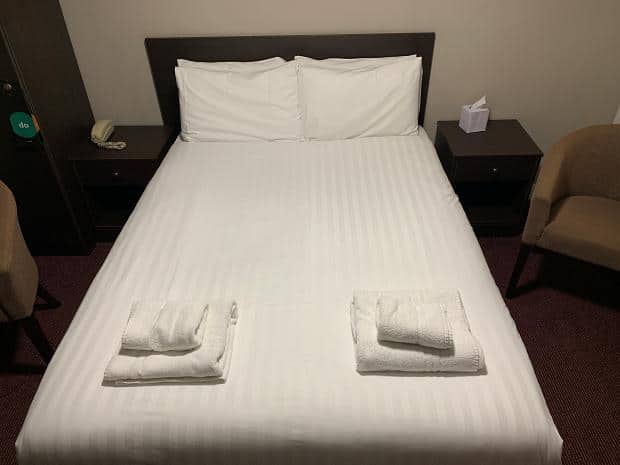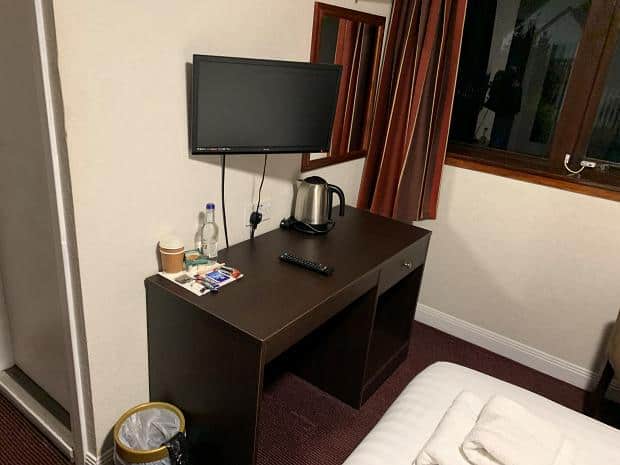 When we arrived, check in proceeded smoothly and we headed upstairs to our room. We weren't expecting luxury and the room was perfectly serviceable – if we had one complaint it would have been that everything was maybe a little small, probably due to the size of humans when the hotel was built (pre 1897 by all accounts). So while the room was clean and the bed comfortable, the TV was tiny and I only just fitted into the shower!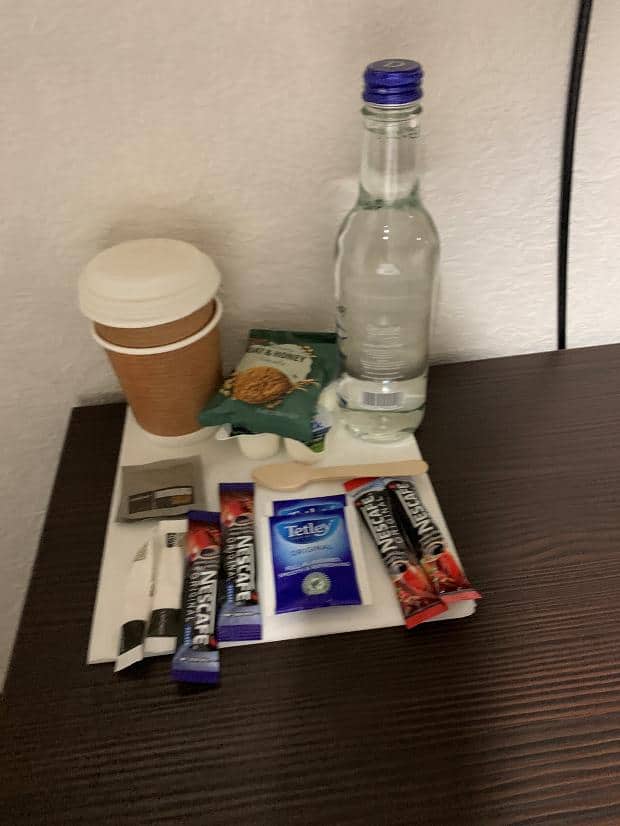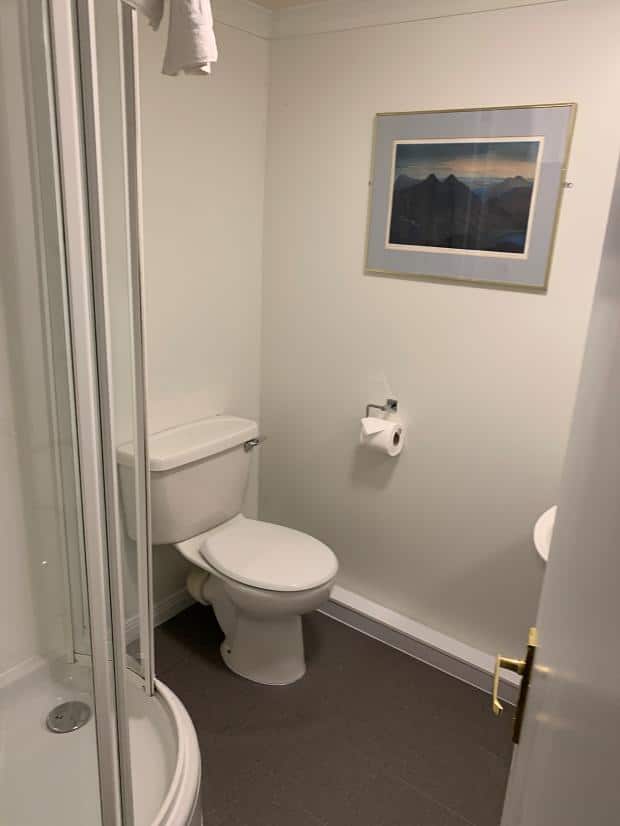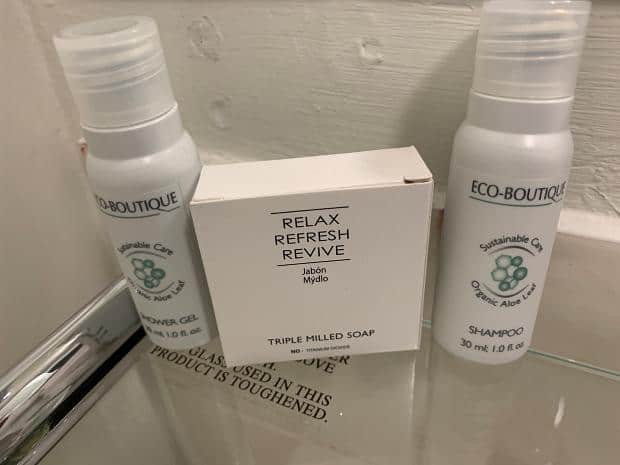 We were spoiled for breakfast the next day, though. Angela had the porridge and they had oat milk for her as a dairy alternative, while I enjoyed my pancakes which came with sausage, bacon and scrambled eggs. All washed down with coffee and orange juice.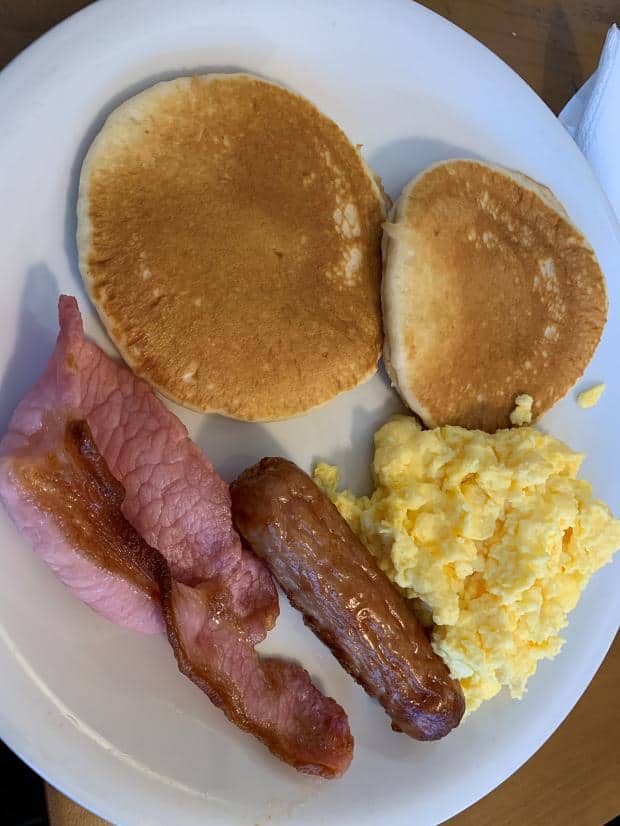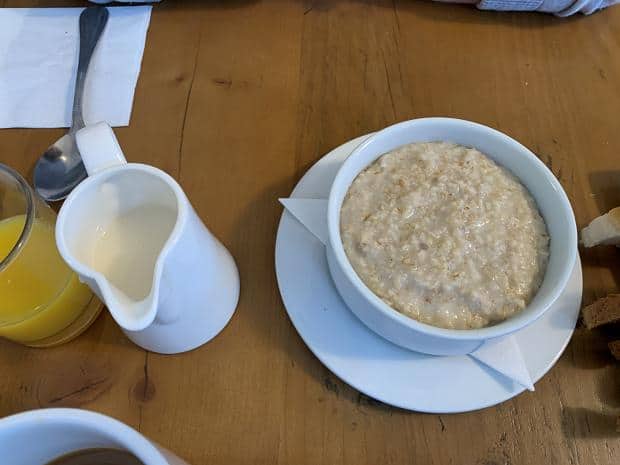 The Kyle is such a convenient location – I actually had stayed there almost ten years before when I'd travelled to Skye with my mother and although my memory isn't perfect, I'd hazard a guess that the hotel hadn't changed a jot since then. If you're looking for somewhere to lay your head overnight between trains or buses, it's definitely convenient!