Arrival
Reims isn't the easiest of cities to get to, all trains seem to go via Paris, where there's a lengthy connection at Gare du Est. The Hotel Kyriad also seems to have an odd setup, even though it's advertised on booking.com as the Hotel Kyriad and Spa, the two are mutually exclusive.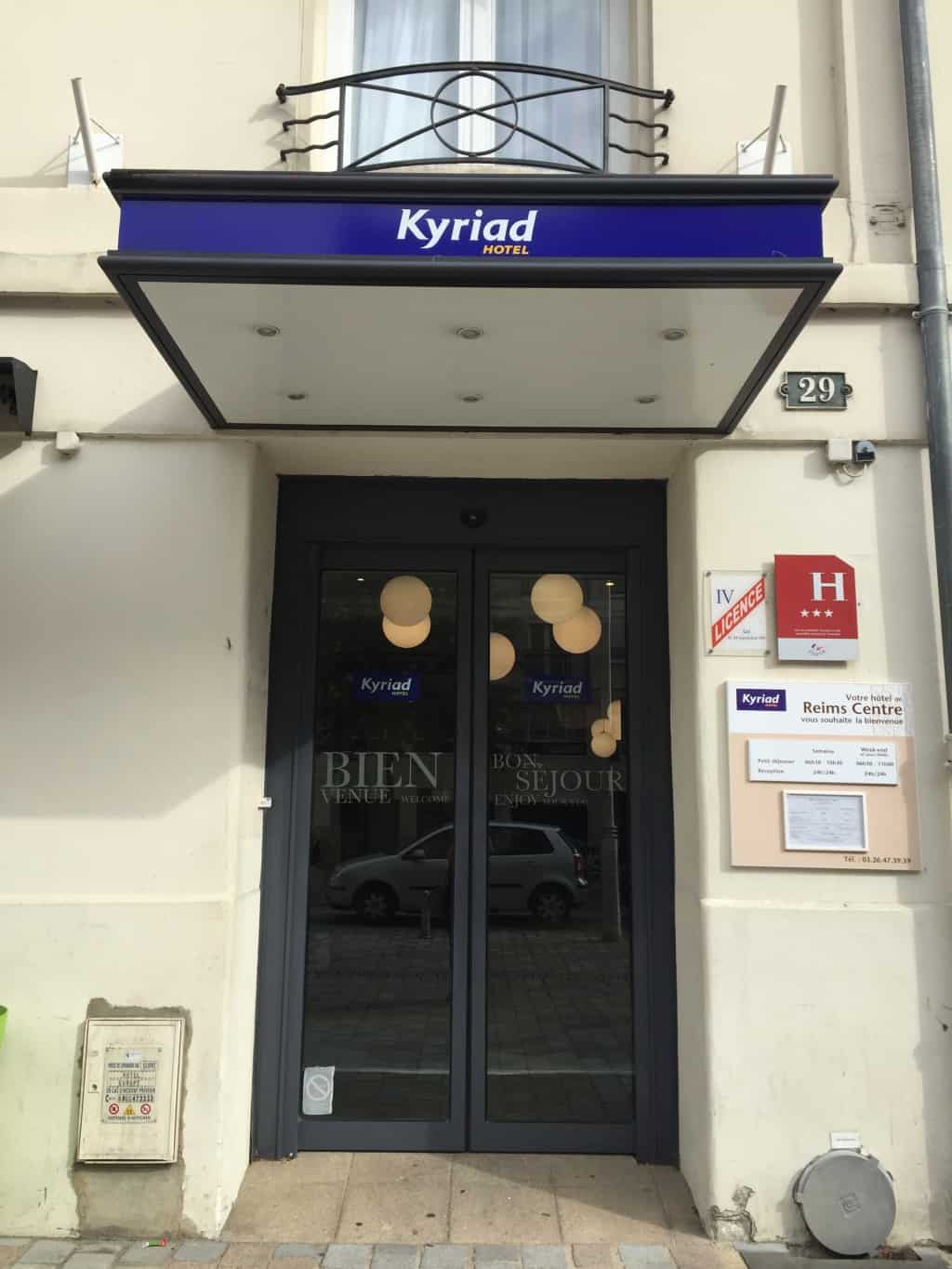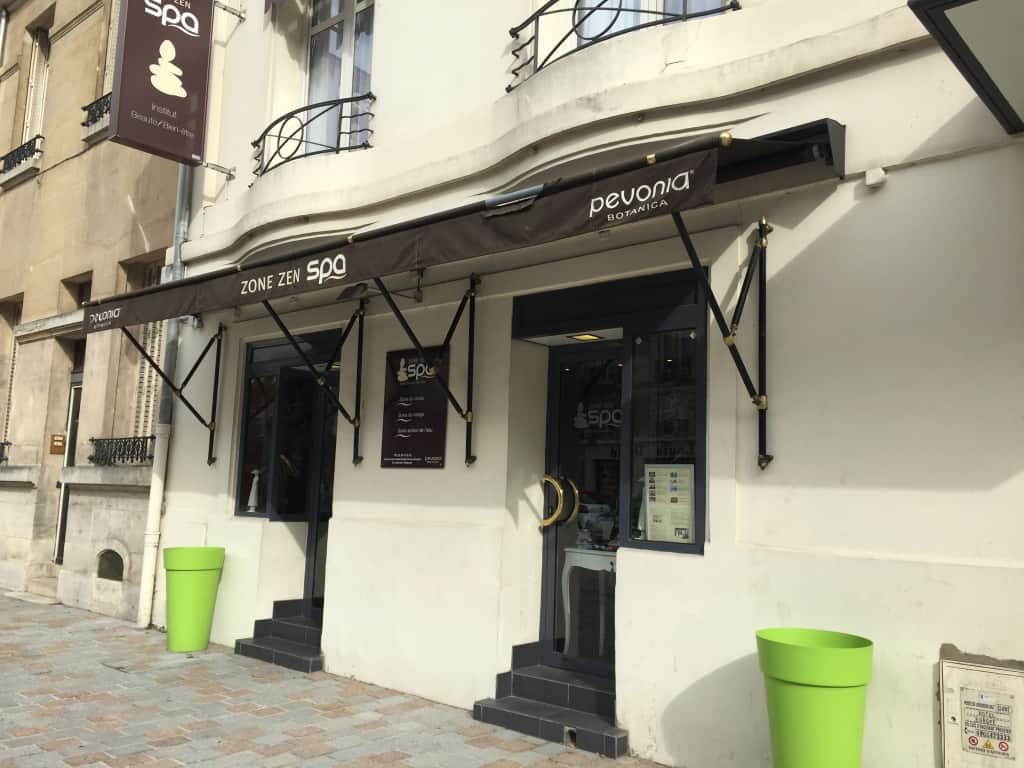 There's also one reception desk looking after two hotels. I find this out the hard way when I go up in the wrong lift and there's no room 210. The receptionist briskly points me in the right direction when I emerge.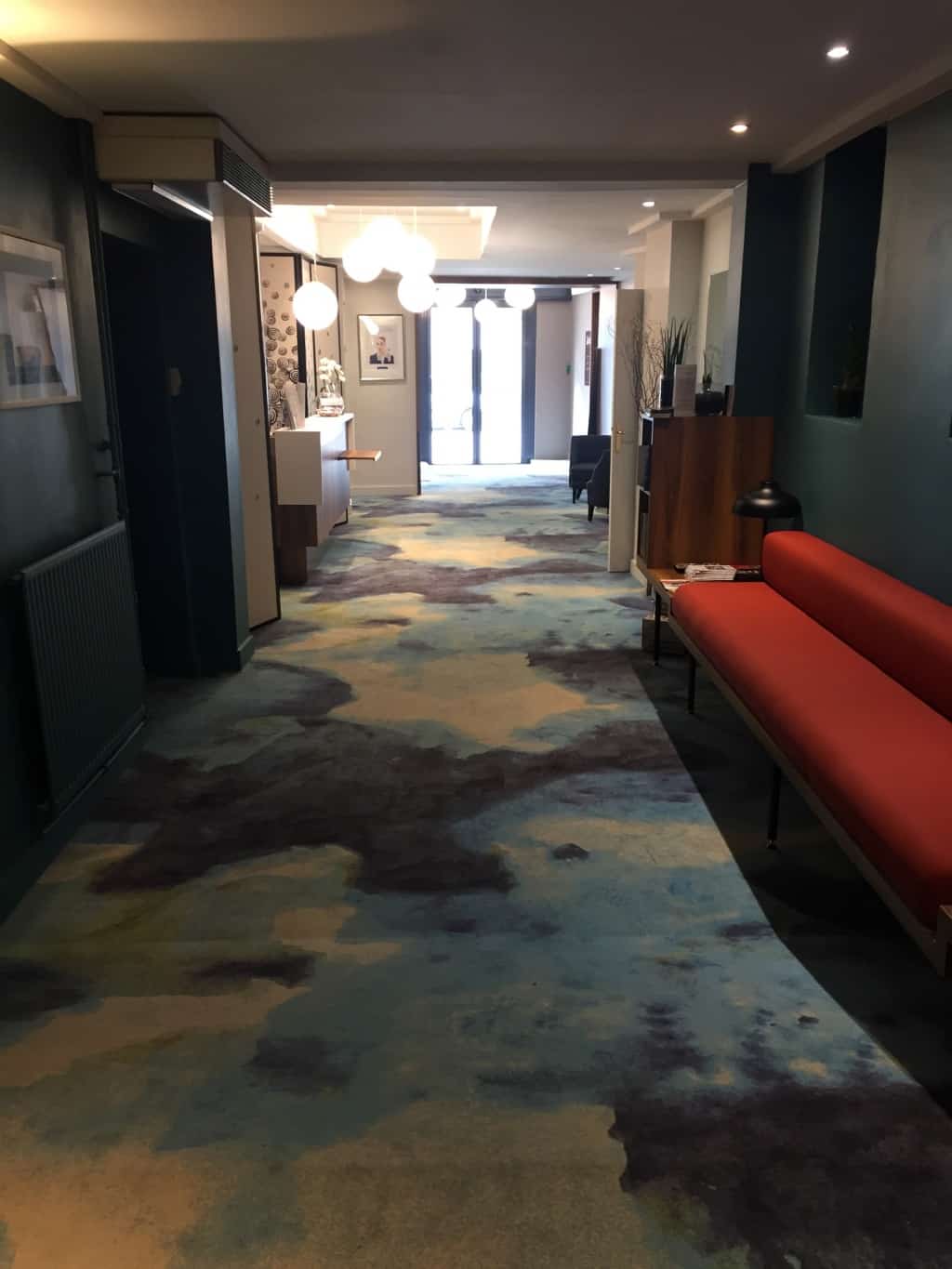 Room
I find the right room eventually, feeling slightly embarrassed. It's spacious, more than I expected, though for a 3 star I did expect a little more personality in the decor and a bit more for the money. The ensuite bathroom has a full sized bath so I'm slightly appeased.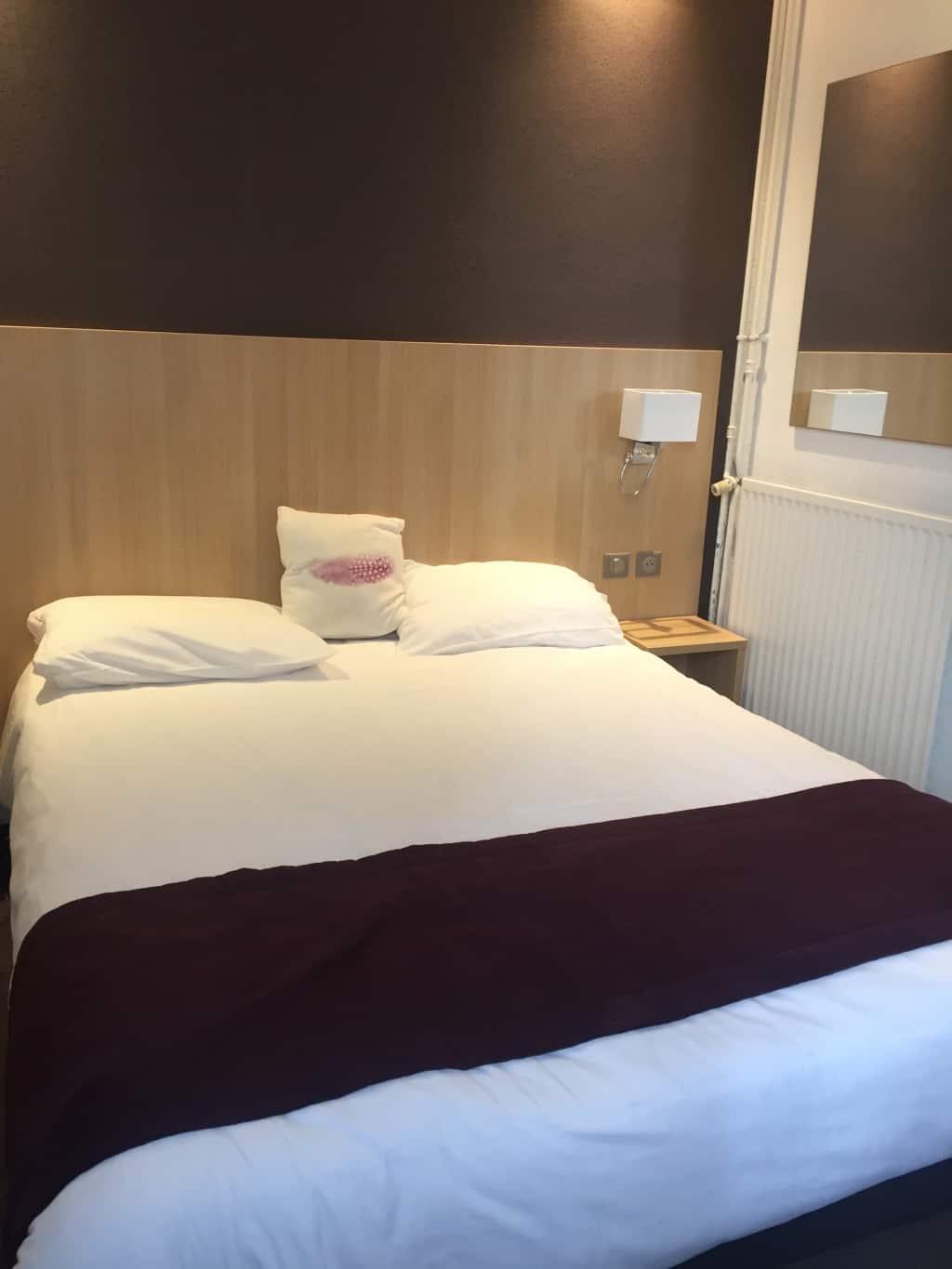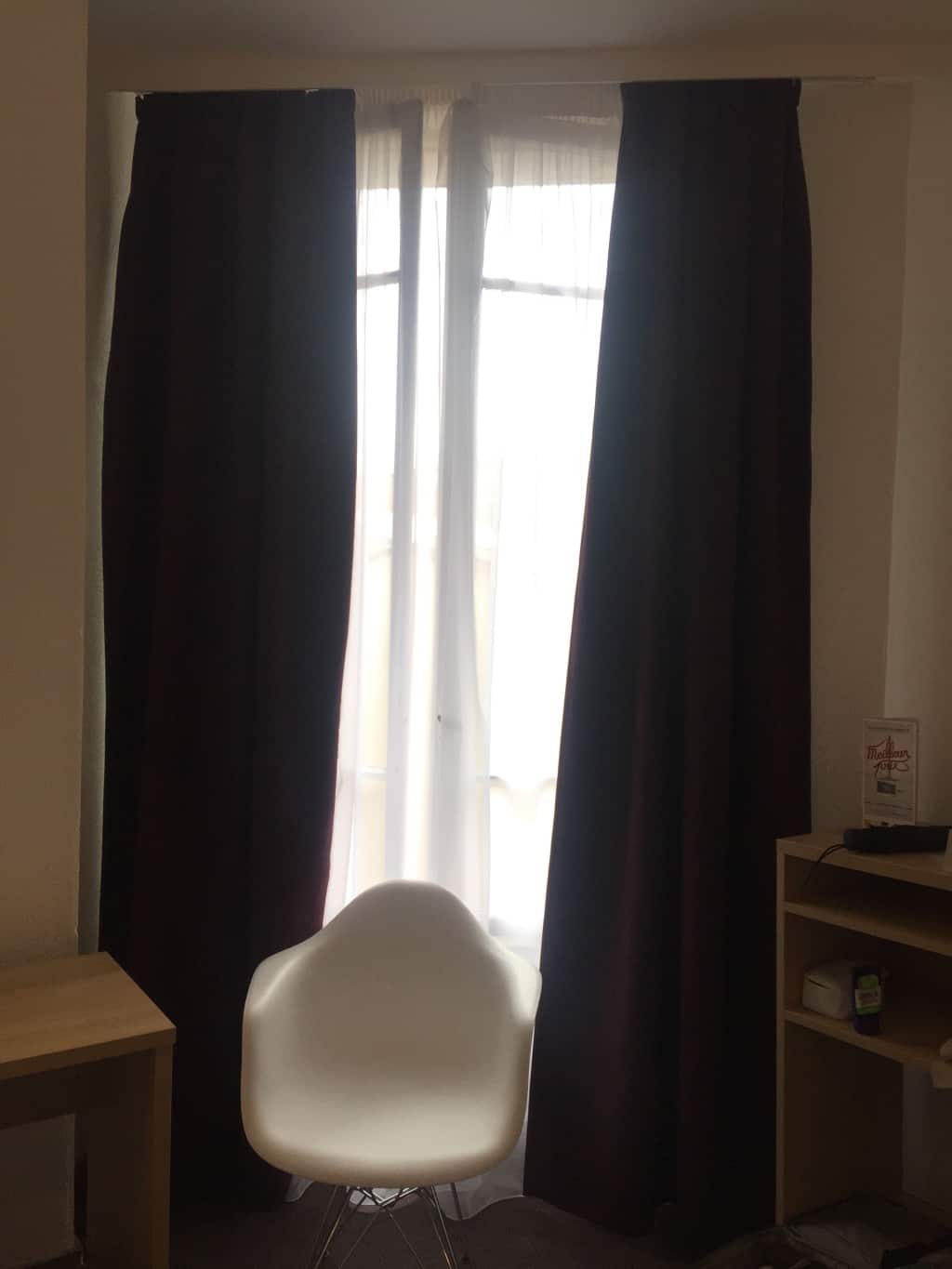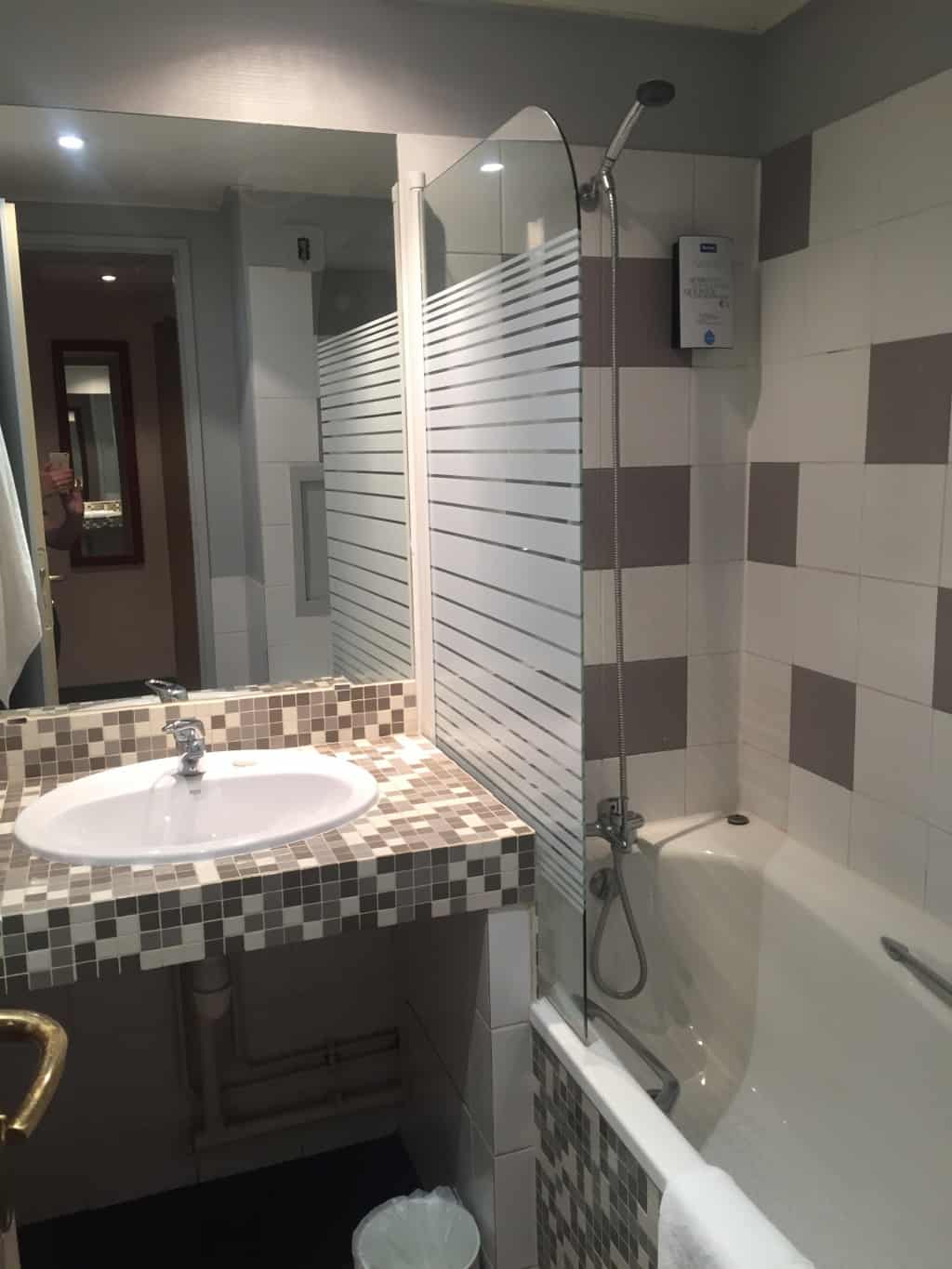 There's no toilet in the bathroom so I go looking. Again I meet oddness with the toilet situated in a kind of closet off to the side. It smells like it hasn't been cleaned in a while. Thinking I've booked a semi-luxury spa hotel I have to say I'm a bit disappointed.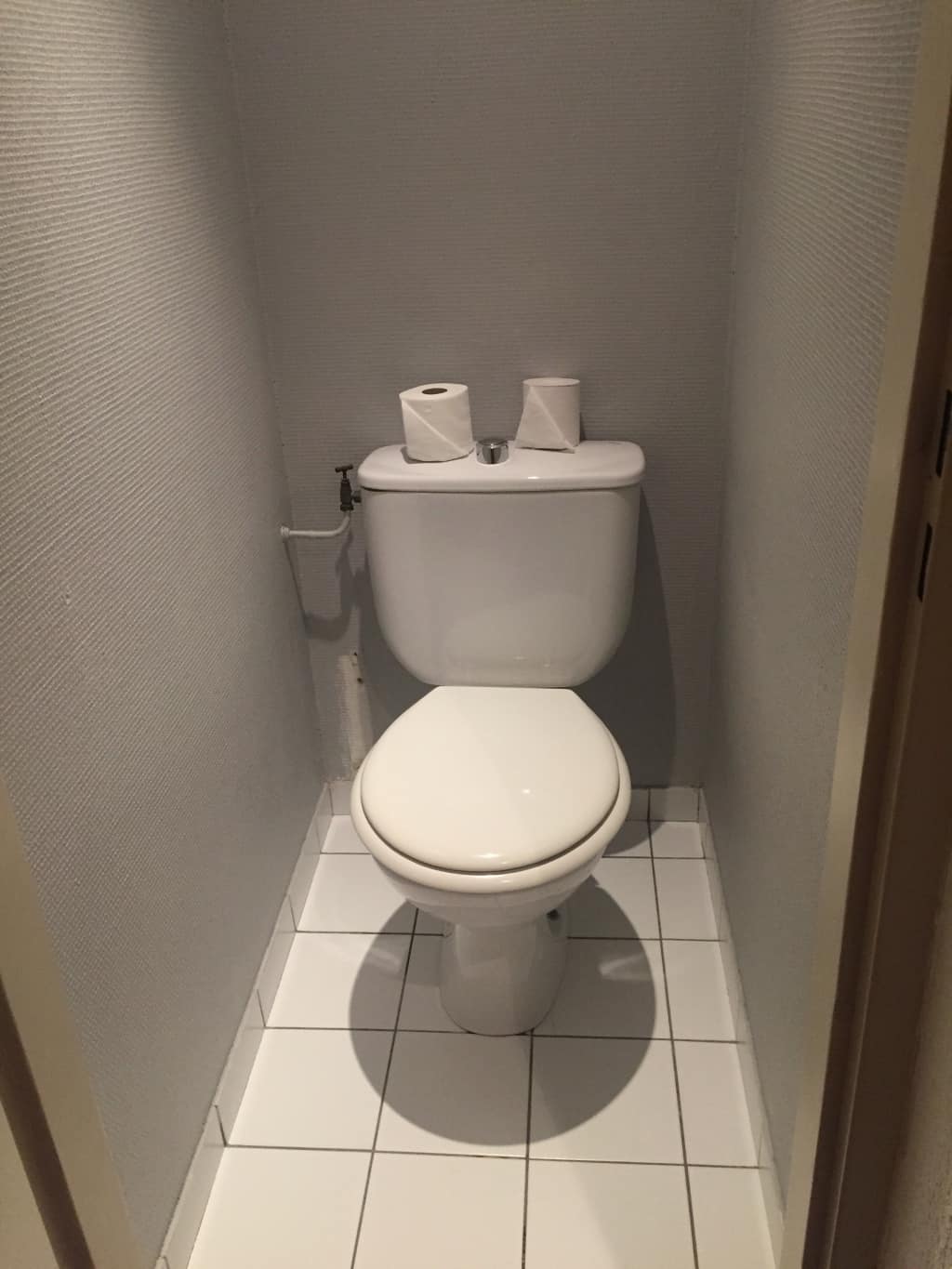 Facilities
Apart from the tacked on spa which seems quite expensive the hotel is lacking in facilities. Unless you count the goldfish swimming forlornly in his pool or the vending machine of toiletries and medical supplies.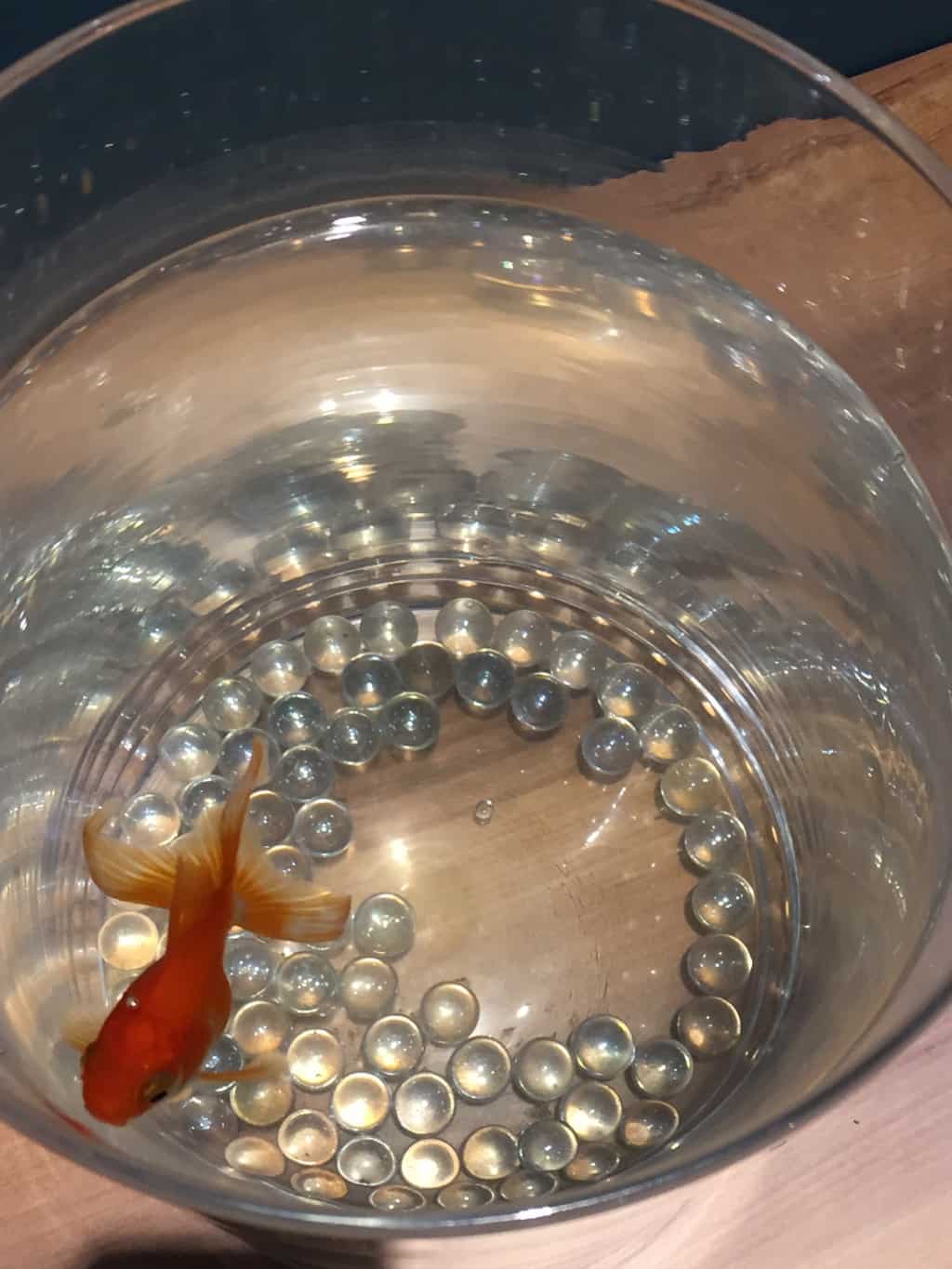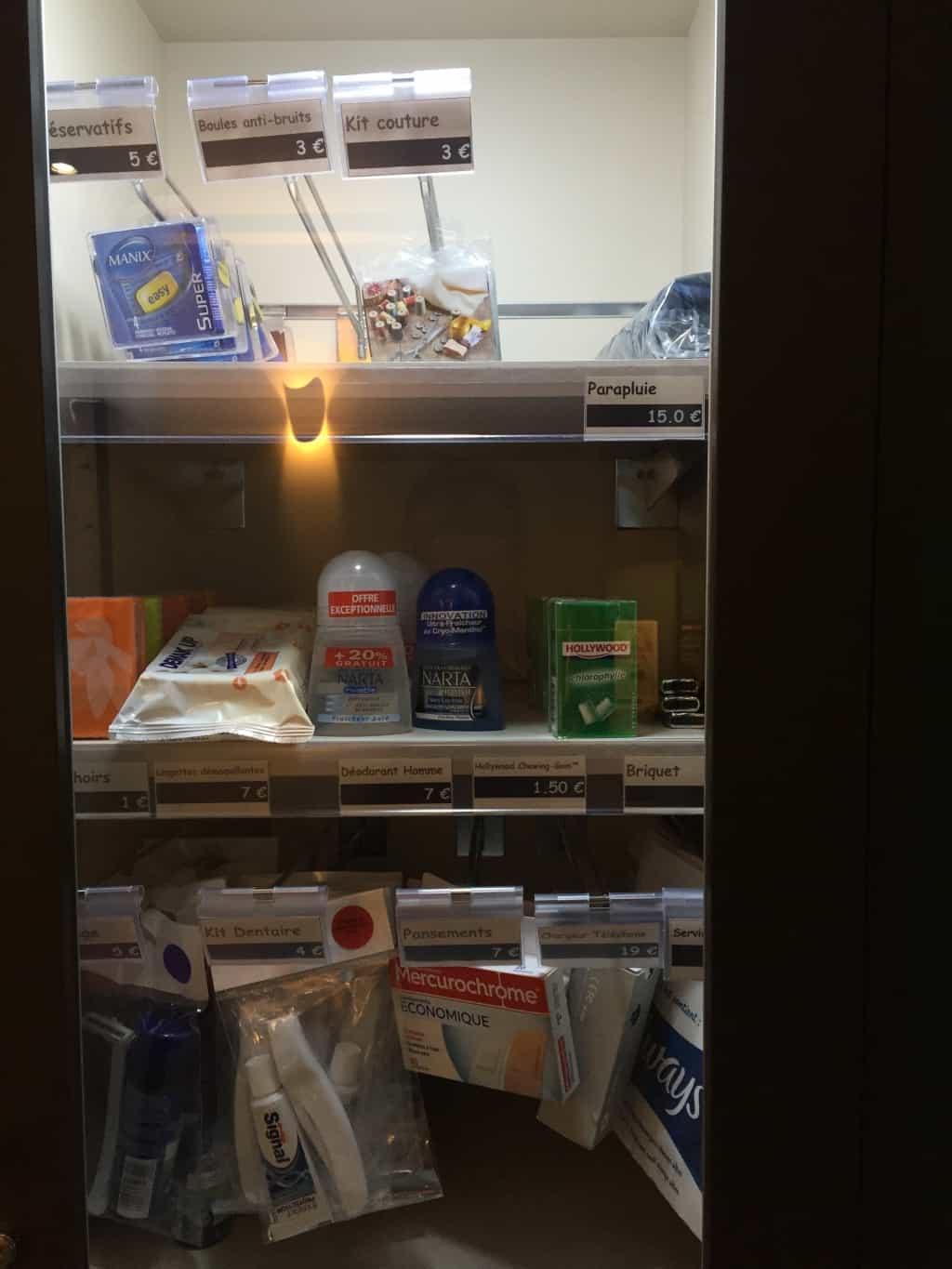 Breakfast
Breakfast is an extra cost and seems a bit exorbitant so I just grab a smoothie from the cafe next door.
Champagne tour
The highlight of my two day stay in Reims is the tour of the Taittinger champagne caves where I and two others are taken below into the depths to learn the process of making bubbles from Chardonnay grapes. It's a comprehensive tour and our guide is clearly passionate about her job. We get to see the bottles turned and learn interesting facts about exploding bottles (they had one the night before) and how they're tipped to collect the sediment. When ready the neck of bottle is frozen to -25C and pulled out as ice.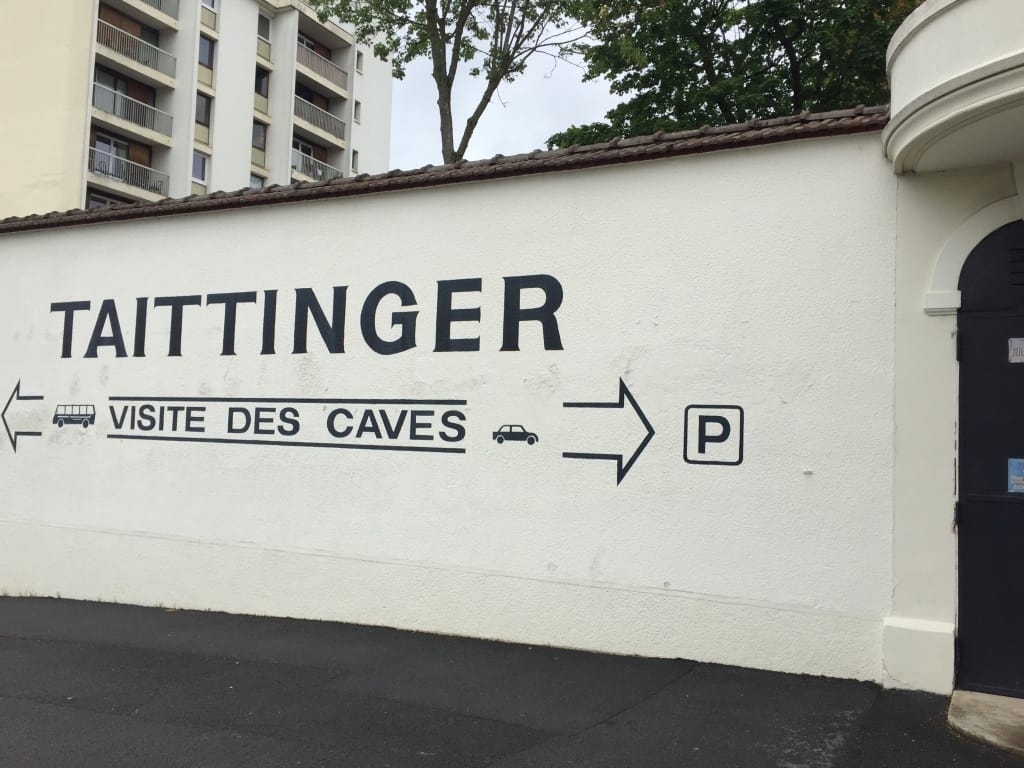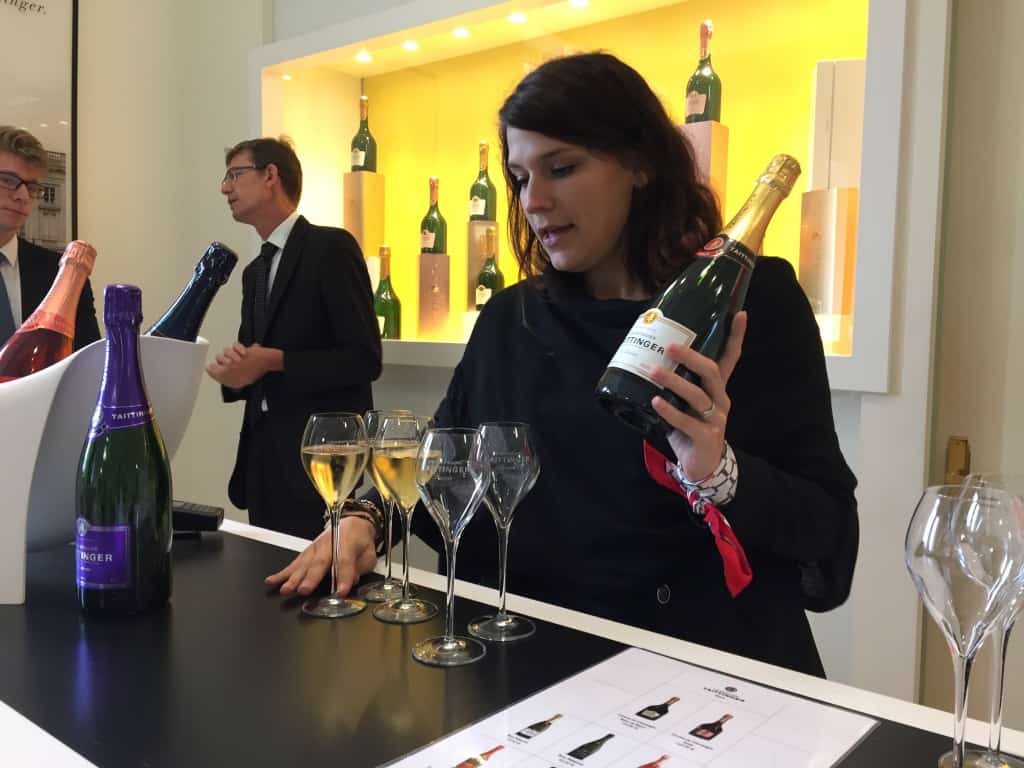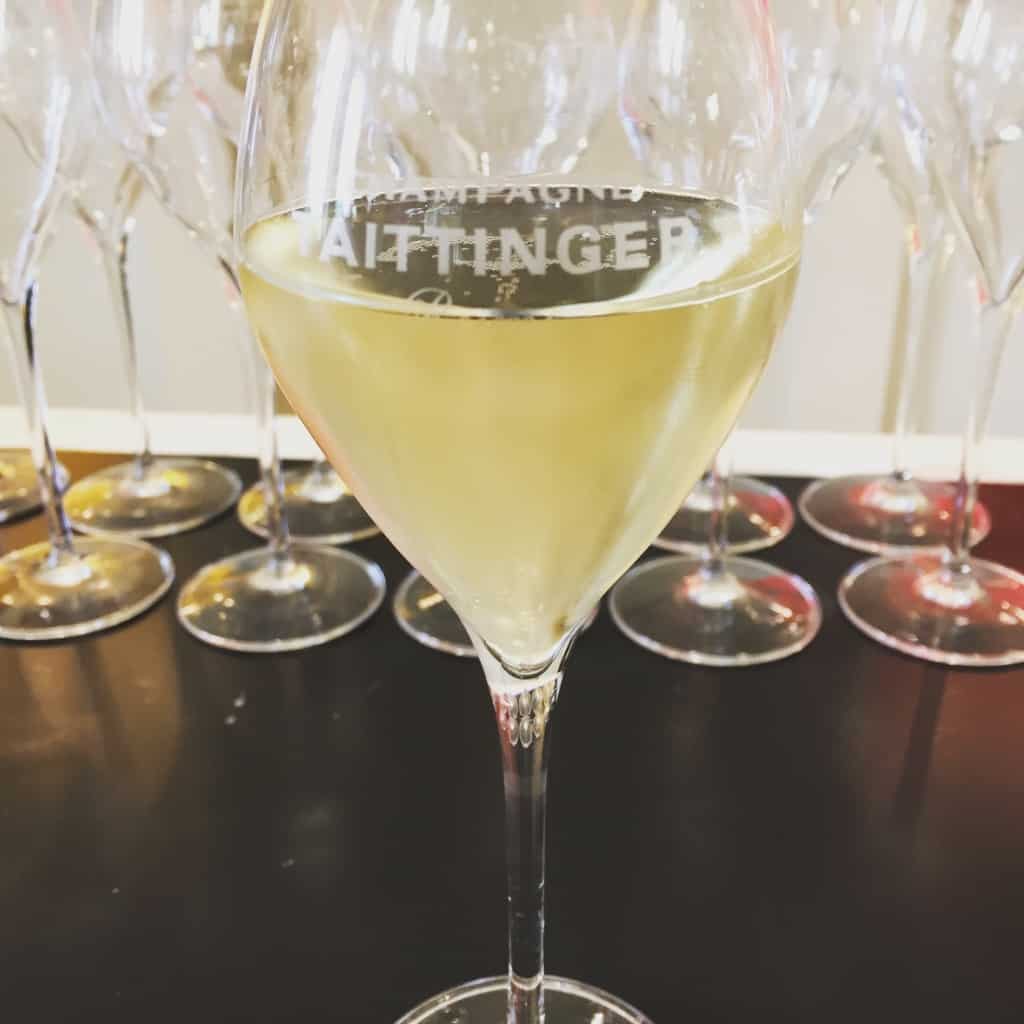 At the end of the tour we're able to taste the finished product, it's the cheapest bottle but still a nice way to end the tour. I chat with the mother and daughter from Texas on the tour and they say it's the best one they've done (and they've done a few) as it was quite hands on "we got to see people doing things".
The OUIBUS
Mention must be made of the OUIBUS which I booked to travel to Paris. The ticket cost me €7 so it was a good price. Unfortunately it didn't actually leave from Reims. It left from Champagne-Ardennes, a TGV hub some 8km out of Reims, luckily I thought to ask on arrival at the station. The lady at the information desk informed me it was a short train ride from Reims so not a biggie, I bought my train ticket in advance to save time.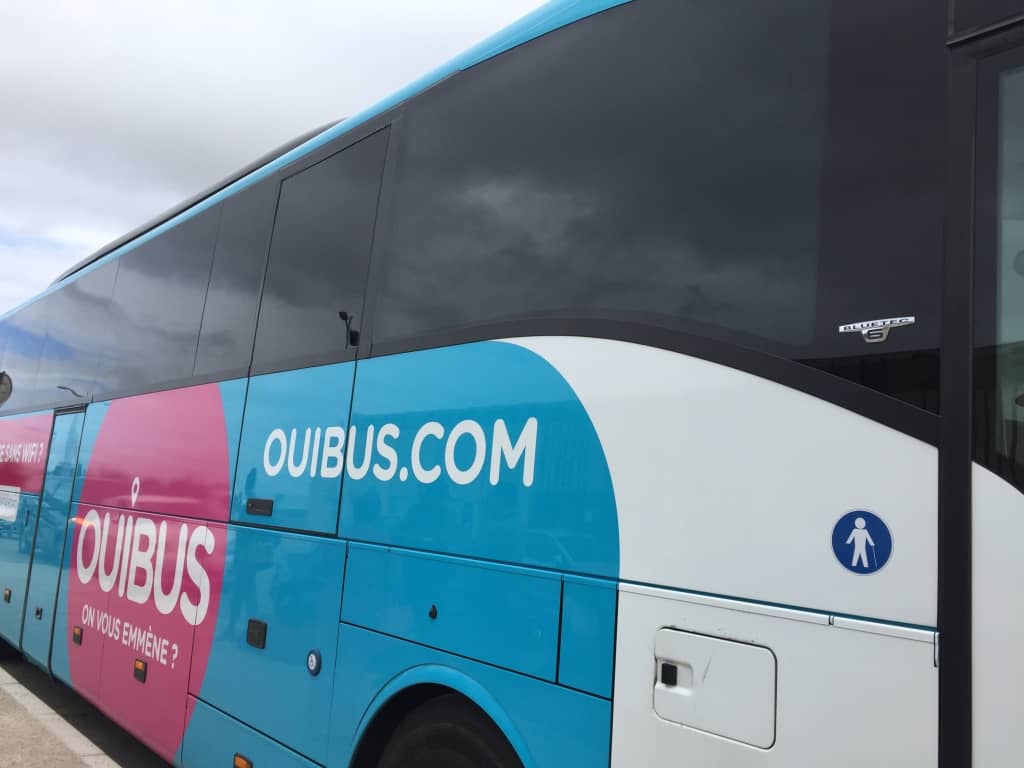 You can expect to get to Paris in one piece with the OUIBUS but don't expect to get good service. We were left outside in the rain until the driver decided to let us on, we had to bung our suitcases in the hold and then wait for ages while he tried to find people's names on his phone list. One woman was refused entry and he tried the same tactic with me until I spotted my name and pointed it out, I quickly got on the bus before he changed his mind!
Pros and Cons
Pros

Location is a short hop from the train station
Lots of eateries within a short walk.

Cons

Rooms basic and decor tired
Door didn't seem to lock too well
Spa expensive for what it is
Breakfast extra.
Would I Go Back?
Probably not, it just didn't feel like good value for money. Though Reims is a lovely city so I wouldn't hesitate to return.