Starting our trip in Jordan, the last thing I wanted was the hassle of negotiating a taxi ride at 10pm after five hours in the air. So I booked a transfer through the Marriott Amman and they had one of their staff come and meet us at the airport.
Convenient for us, less so for the driver who had to wait an hour when our plane was delayed leaving London due to one of the aircrew's Covid19 test results being delayed. I hope he had his phone so he wasn't bored. It's always a relief when you see your name on a board in the Arrivals area.
We arrived at the hotel in early December and they were putting the finishing touches on their Christmas decorations, going over and above what I would have expected a Moslem country to have done. The piece de resistance was a huge Christmas tree in the atrium.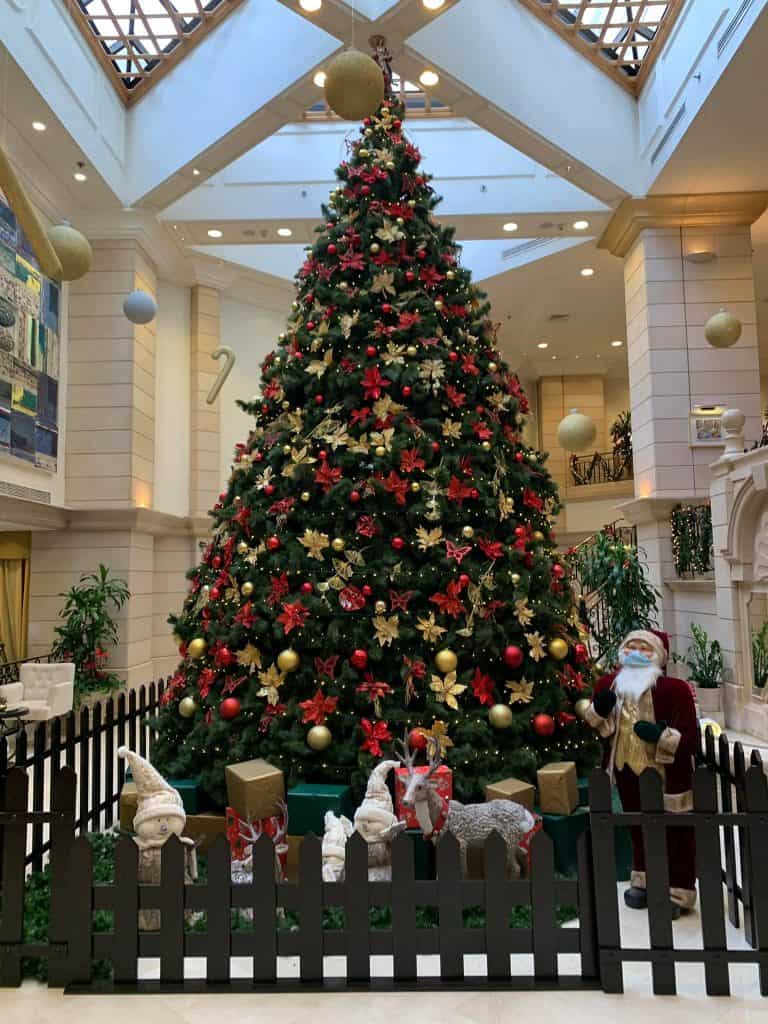 The hotel is in the middle of Amman, the capital of Jordan. We used it as a base for the first leg of our Jordan trip.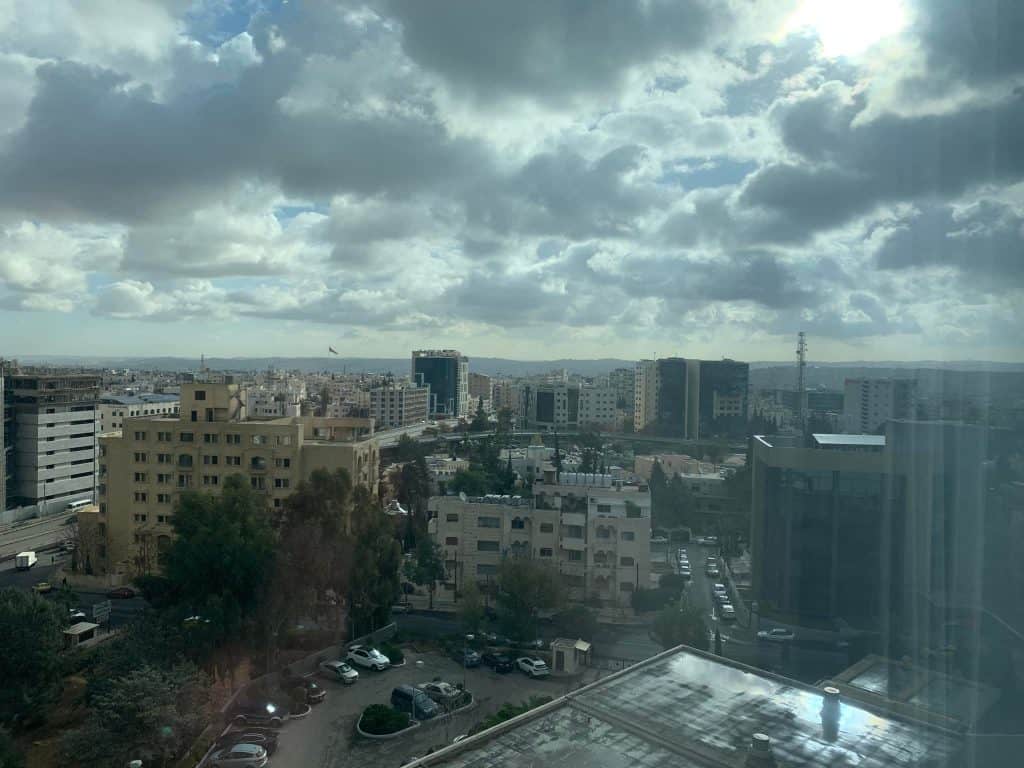 We had gone up to our room in the same lift as some guests who had obviously been visiting one of the local bars, which made for some amusing banter on the way.
The room was on a high floor at the far end of the corridor and was very spacious. The view out the window was just a nondescript city-scape, but we could now see what the weather forecasts meant when they mentioned "haze". Fine sand sediment on the wind making it difficult seeing the horizon some days. The bed was king-sized.
The second best part of the hotel stay was the pool and Jacuzzi area. The hot pools had multiple jets and bubble areas, including a treadmill and exercycle which were submerged underwater allowing you to have a resistance training session.
Continuing this trend, the main swimming pool had vents on the side which allowed a steady stream of water to be pumped through the pool, giving you additional resistance for your swim.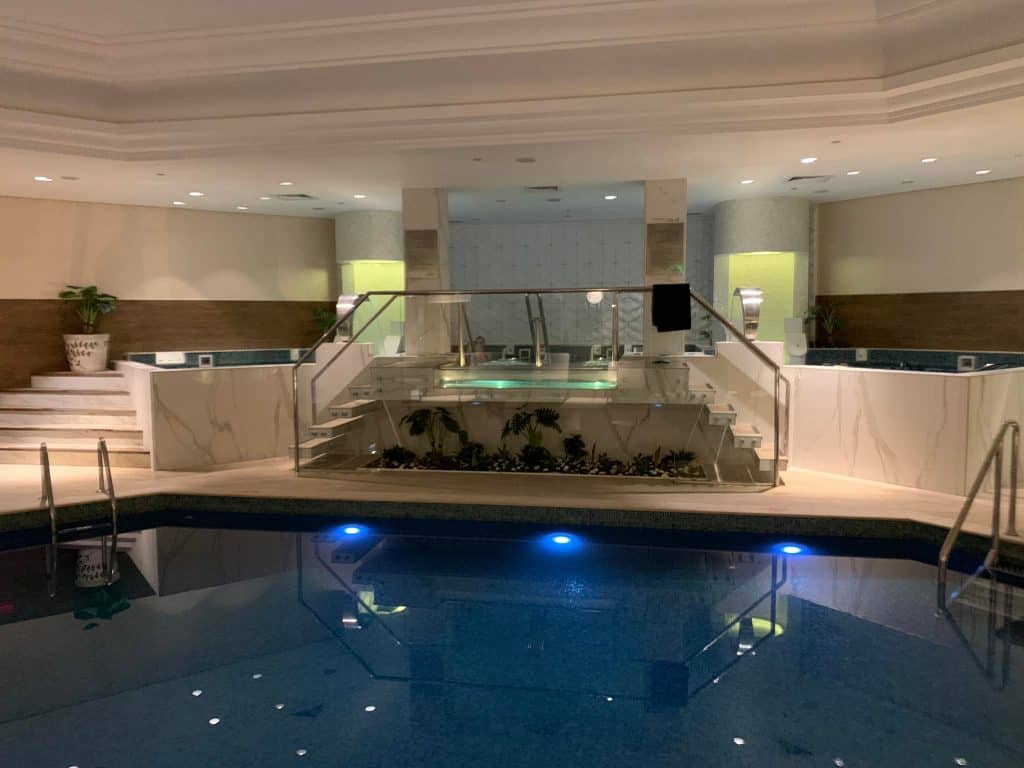 They also had a hamman and a very well stocked gym. The cardio gear had a built in video screen allowing you to run through the woods of Germany or even through some of the National Parks of our native New Zealand.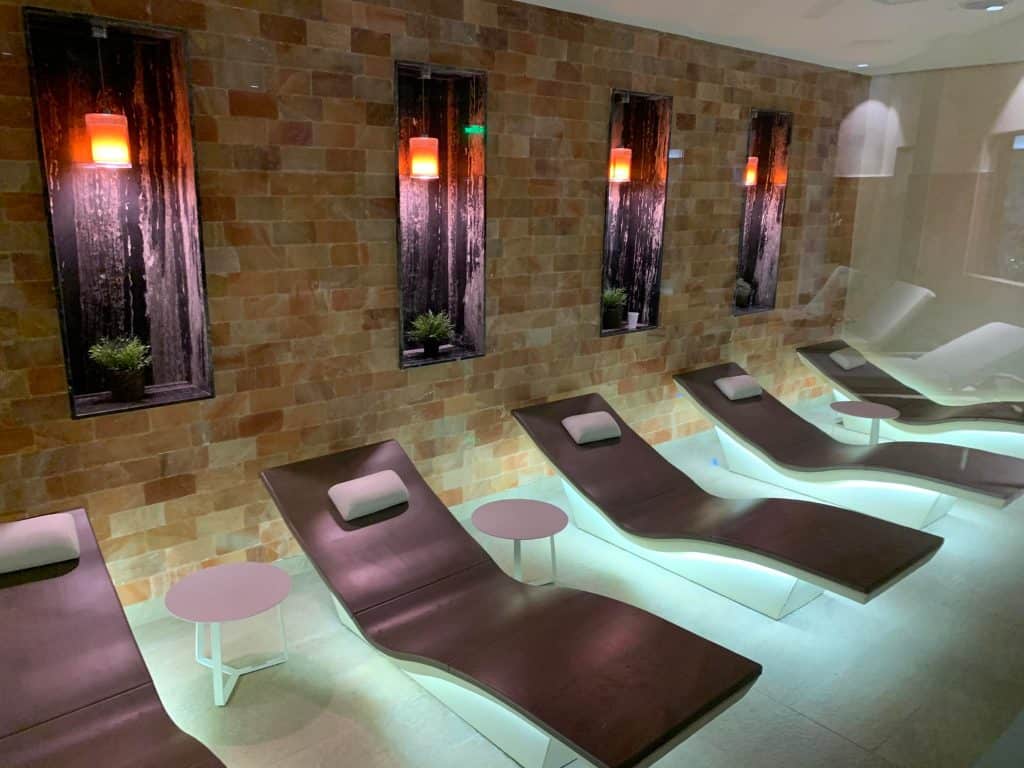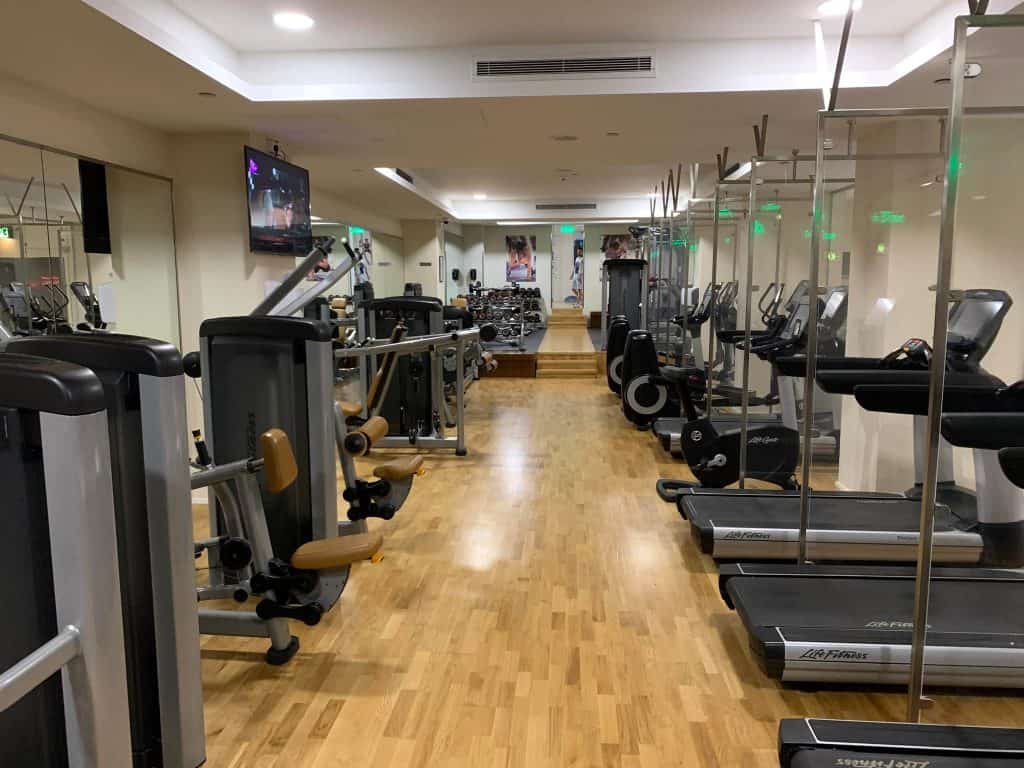 But for me the best part of the stay were the breakfasts – they had almost everything that you could think of as a breakfast food. Gluten free options galore, fruit, vegetables, cold cuts, extensive bread section and all manner of eggs and traditional hot dishes.
And while they didn't have pork bacon, they had some beef bacon which wasn't too far off in terms of texture if not taste. Very impressive.