A fifteen minute drive from the Petra Visitor Centre and a four minute drive from Little Petra (or a 30min walk if you're keen!), Seven Wonders Luxury Camp is a collection of tented accommodation nestled beside a butte in the desert.
They have a sister camp next door the Seven Wonders Bedouin Camp, the chief difference being that in the luxury camp you have your own bathroom but in the standard camp you have a block of shared amenities.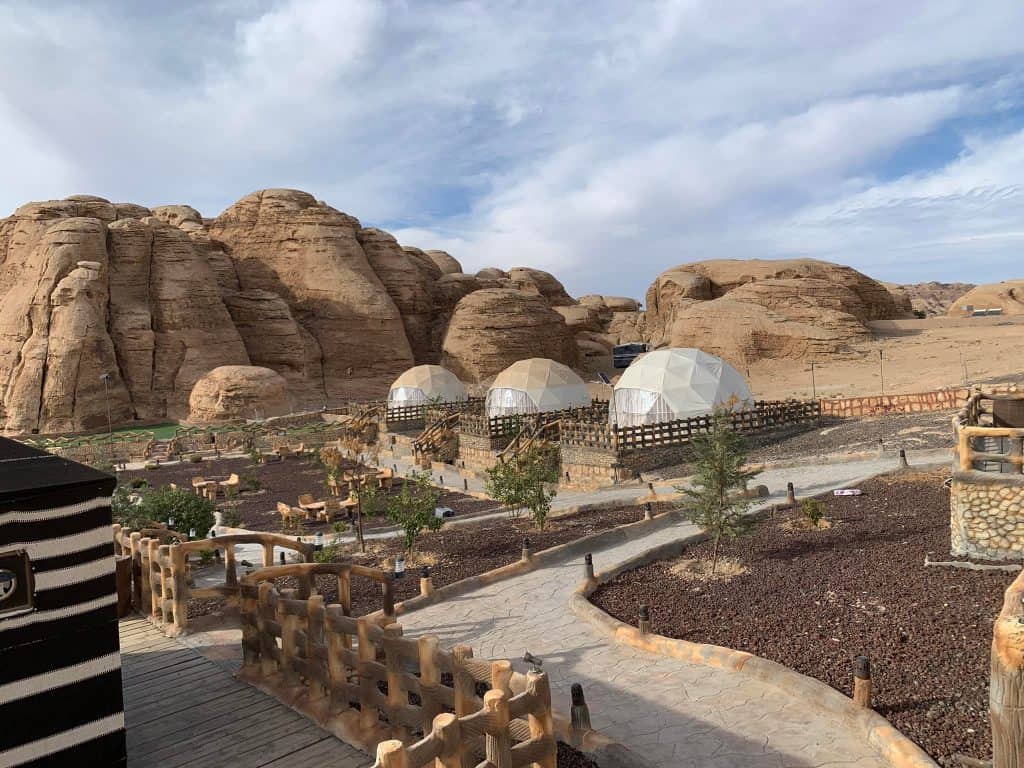 While I looked wistfully at the domed tents, we would be staying at two different domes in Wadi Rum, so I focussed on our tent instead.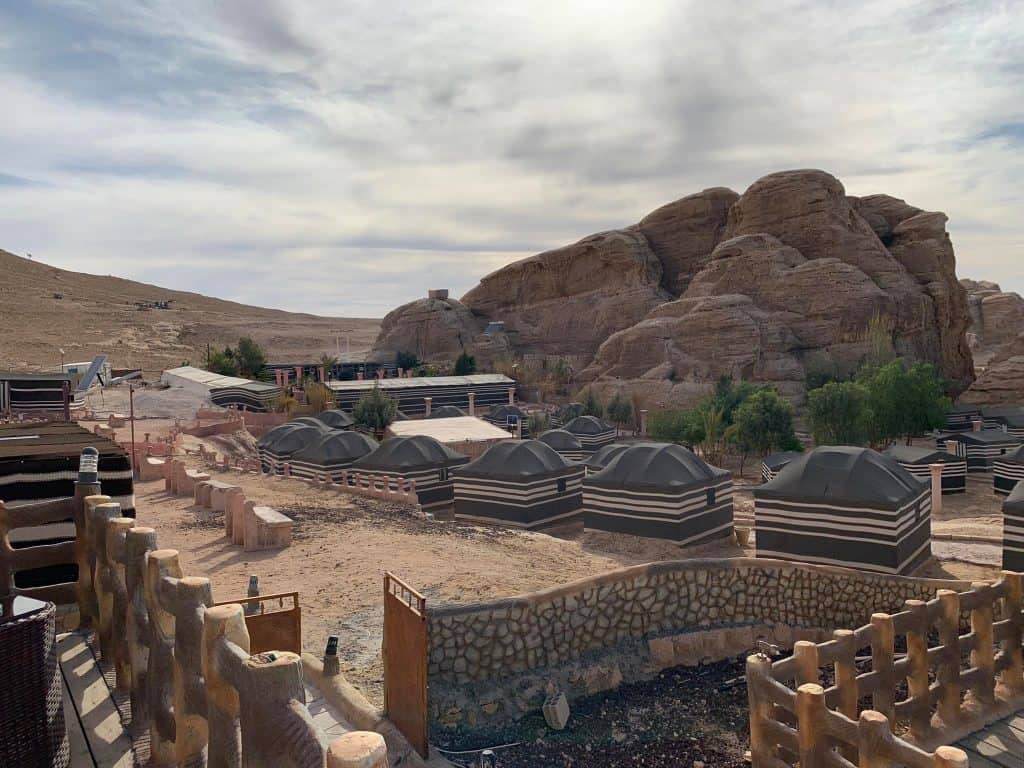 The camps share a restaurant for breakfast (included in the room rate) and dinner (JOD10pp), both buffet styles and reasonably priced for what they offer.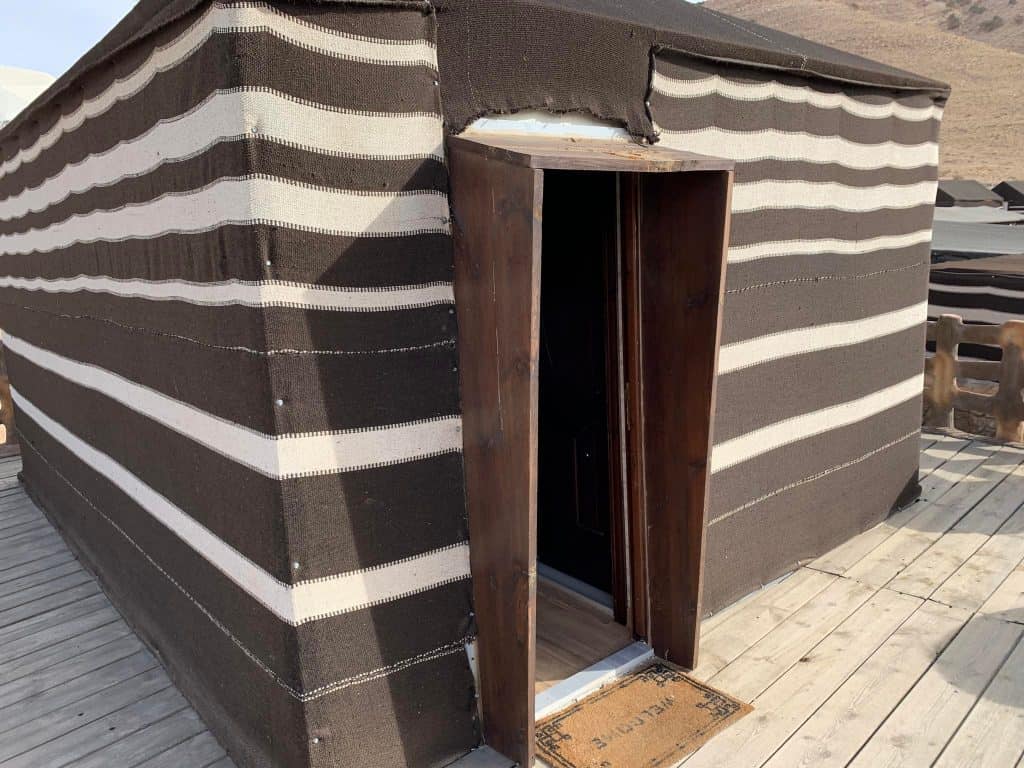 The bed was a serviceable queen sized and comfortable. The coffee station had some nice chocolates plus a couple of bottles of water which were always welcome in the desert.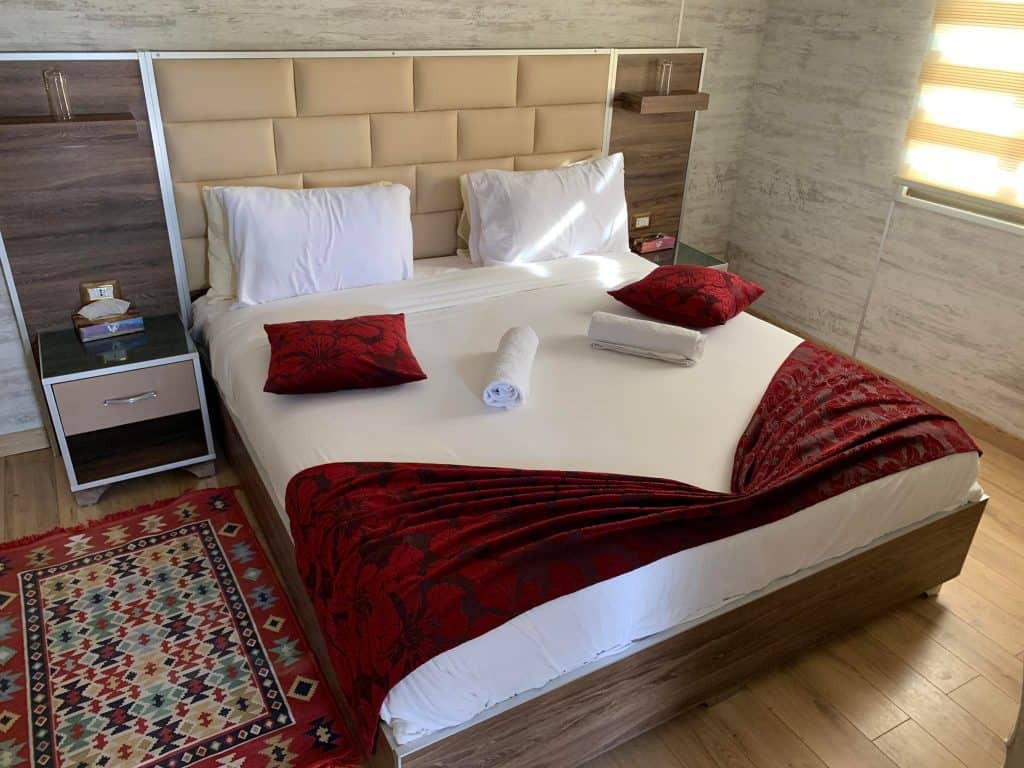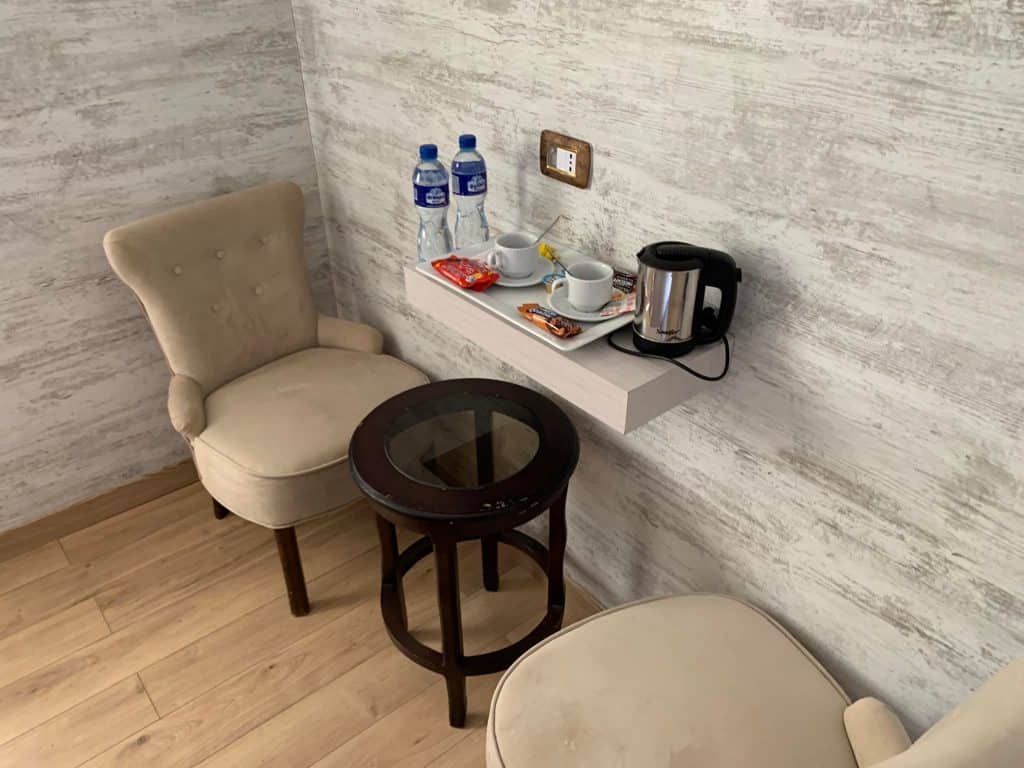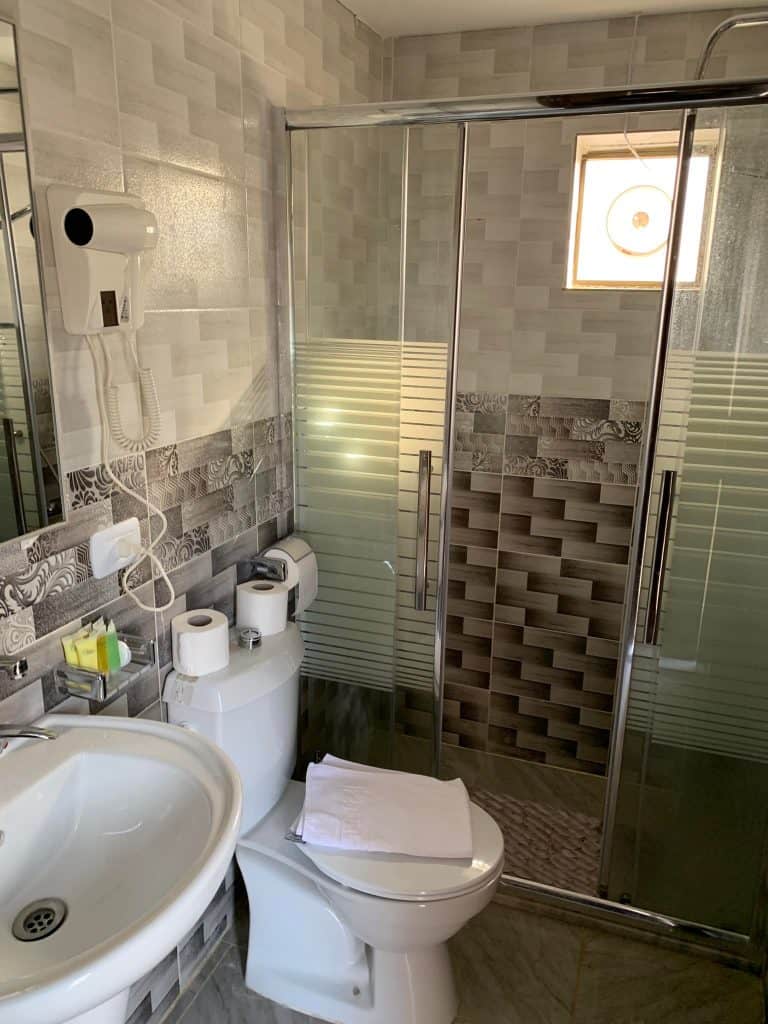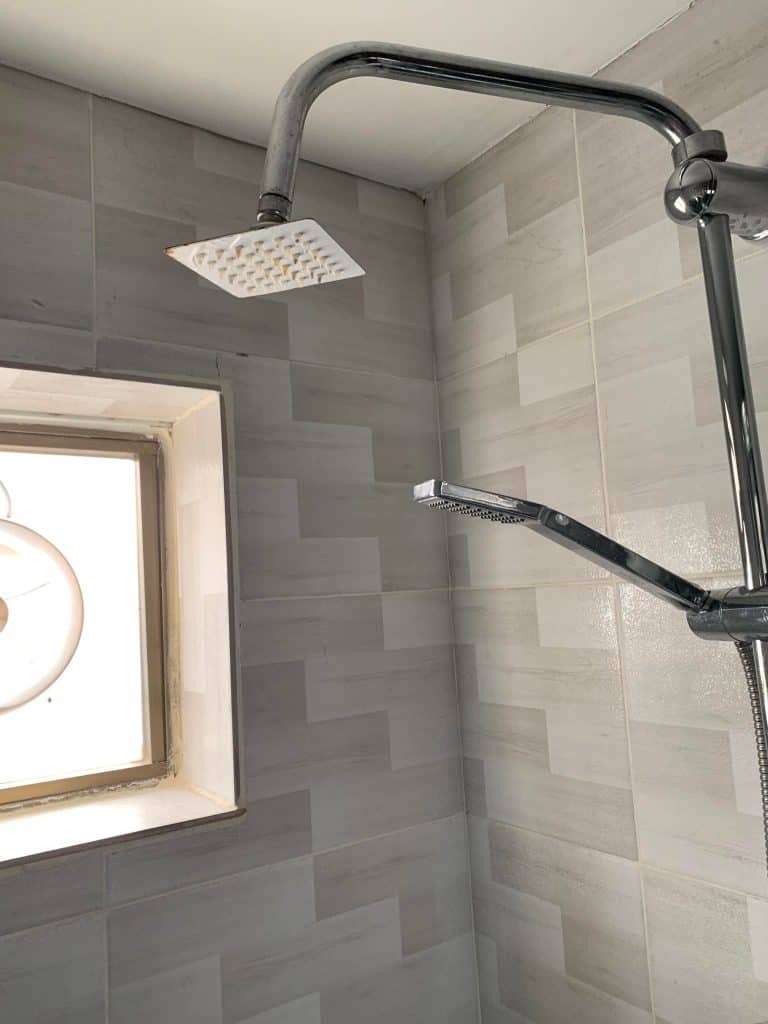 The bathroom had everything you would need including a lovely rainforest head in the shower.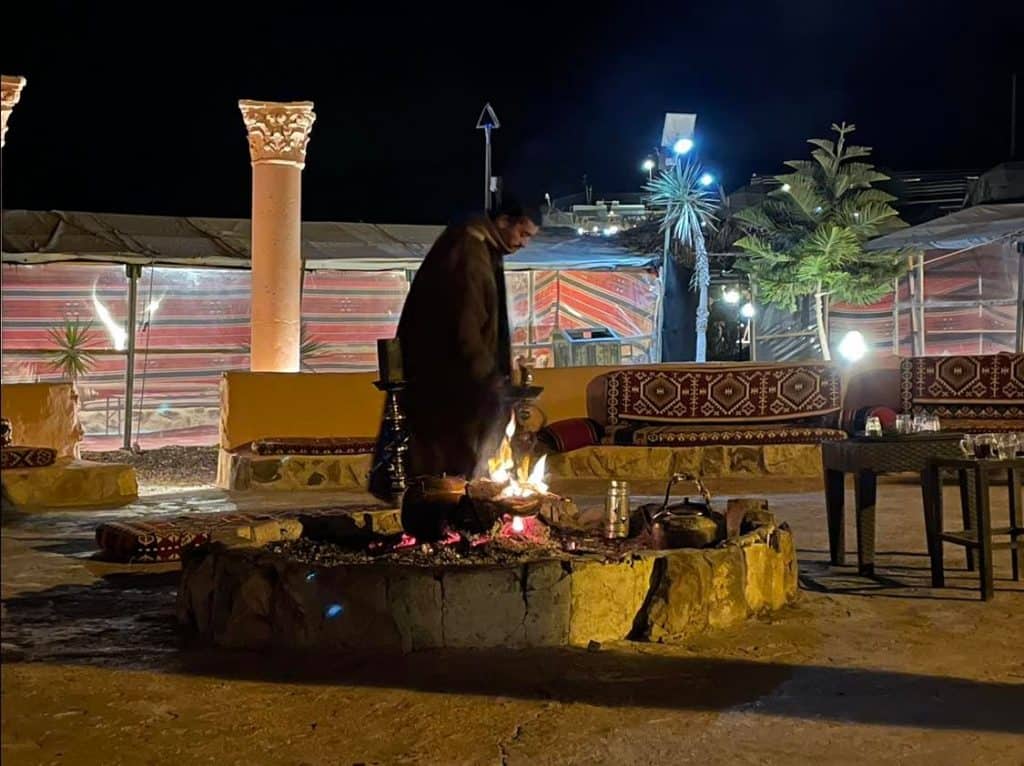 Being stuck out in the middle of the desert, they know that entertainment may be lacking, so they have a communal fire pit and nearby tent where local musicians play traditional instruments. We got chatting to a couple from England and even though we were the only guests, it felt very convivial.
The location is a great spot for hiking, with options for guides on any number of treks: the back way to the Monastery in Petra and the Tomb of Aaron being two that we shall have to return to do! They also offer a trip to Wadi Rum and back, with three hours in the Protected Area visiting the sights.