We had been staying just up the road from the Aparthotel Silver and so were interested in how this hotel would compare. Its location is pretty convenient: first it's right between Gracia and Fontana stations allowing great access to the metro network, second it's surrounded by restaurants and cinemas, and lastly it's not only walkable to Park Güell, but also just a single block from Casa Vicens, one of Gaudi's houses.
Checking-in wasn't an issue but they did make us surrender the keycard whenever we left the hotel – something which I'm still getting my head around. The lobby is a nice space, narrow with a lounge area with an honesty bar complete with fruit, scotch and other spirits. Theres also a piano(!), newspaper area and internet terminal.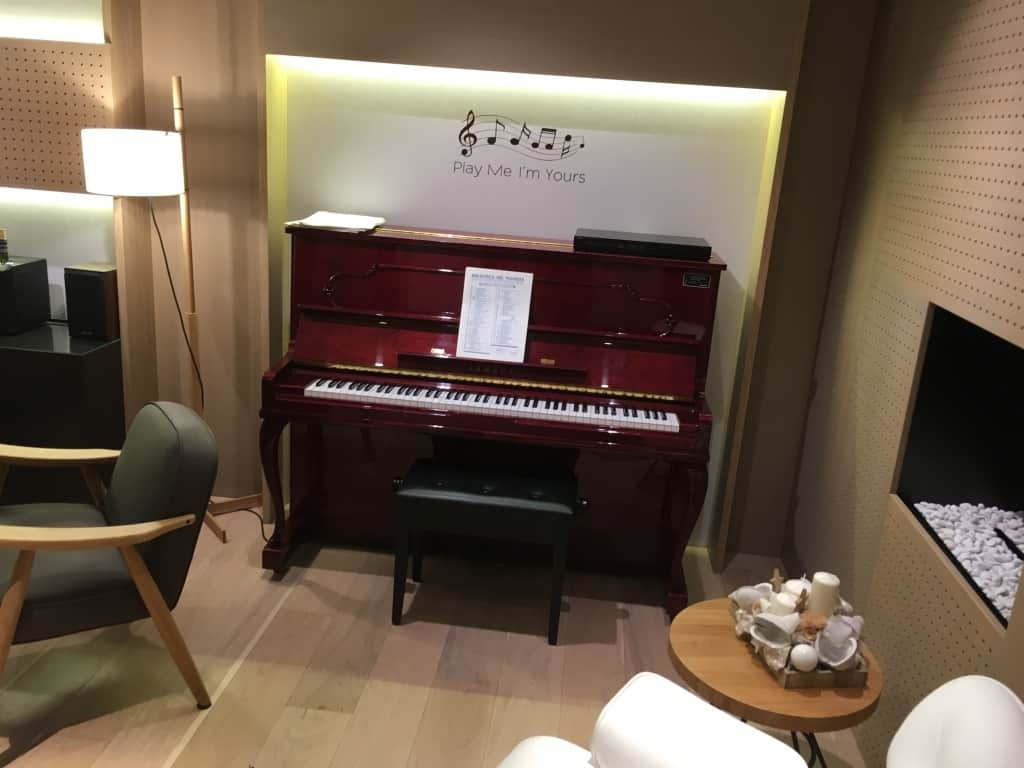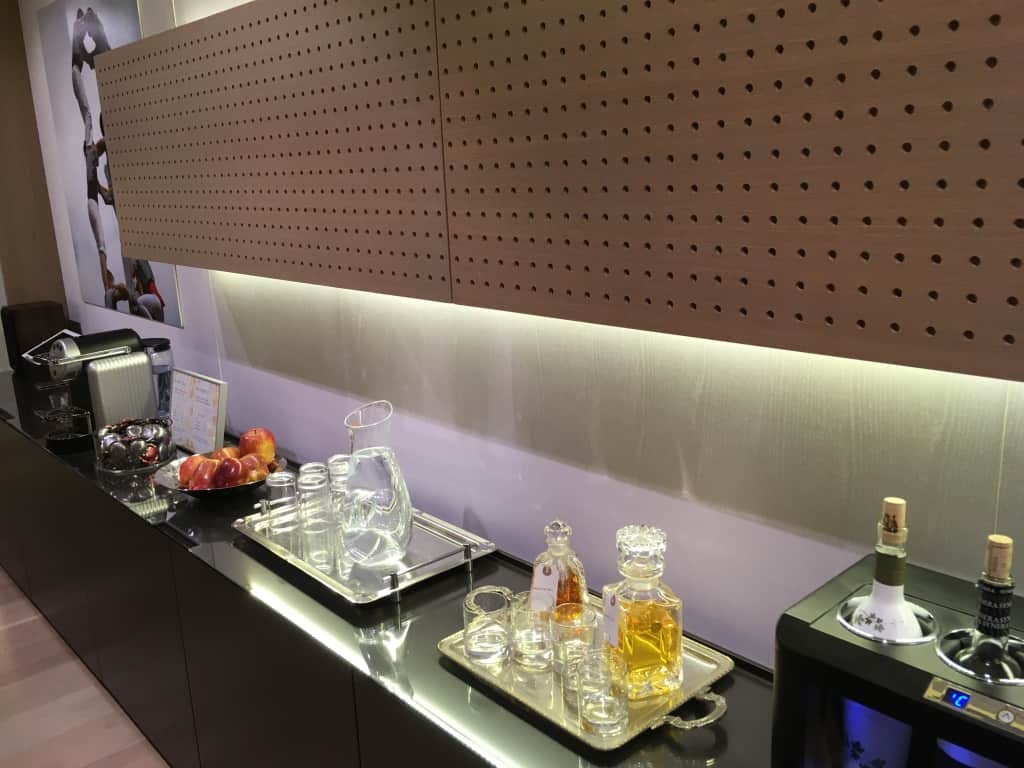 We took the lift up to our room and when we got out the corridors had a 1970s feel to them. Ange and I looked at each other (we do that a lot), dreading what the room would look like. We needn't have worried though, once we opened the door to our room we could see that the owners had significantly renovated the rooms, turning them into true modern aparthotels.
Room
At first glance I wondered what made this room an aparthotel – you had all the basics of a hotel: large room, bathroom, bedside tables and a desk. But the sliding doors along one wall slid apart to reveal a fully stocked kitchenette – very much like the aparthotels we'd stayed at in Budapest (St George & Milford Suites). There was also a locked door behind the sliding panel, just the right size for a washing machine and dryer, but we weren't able to confirm that's what was inside.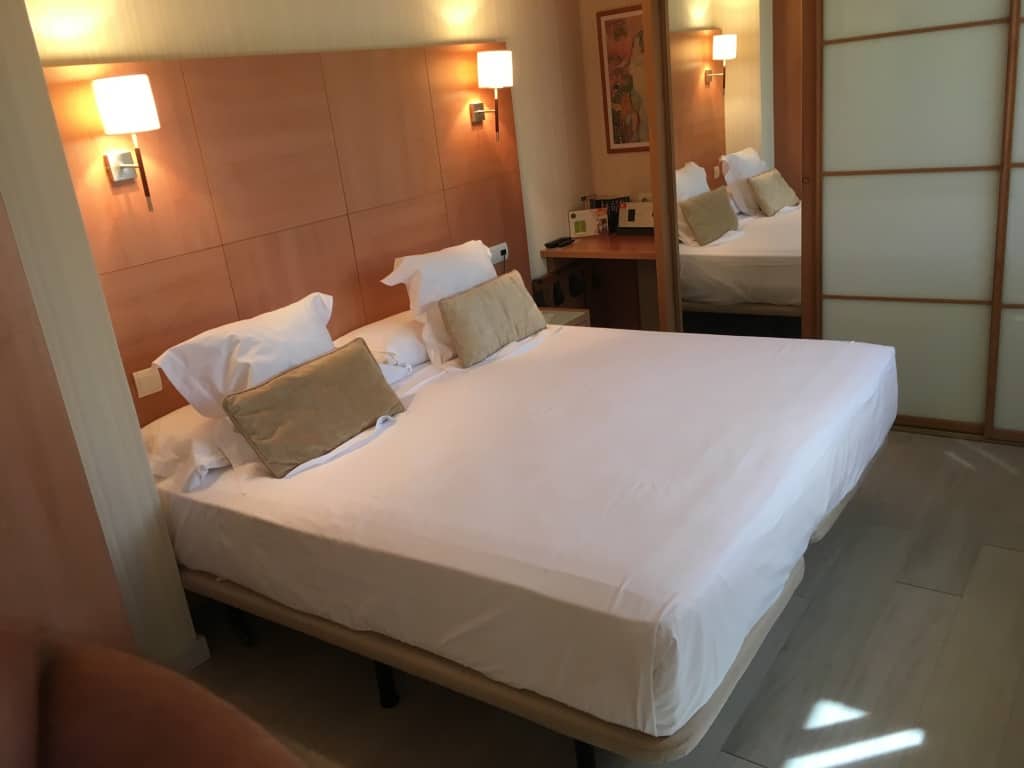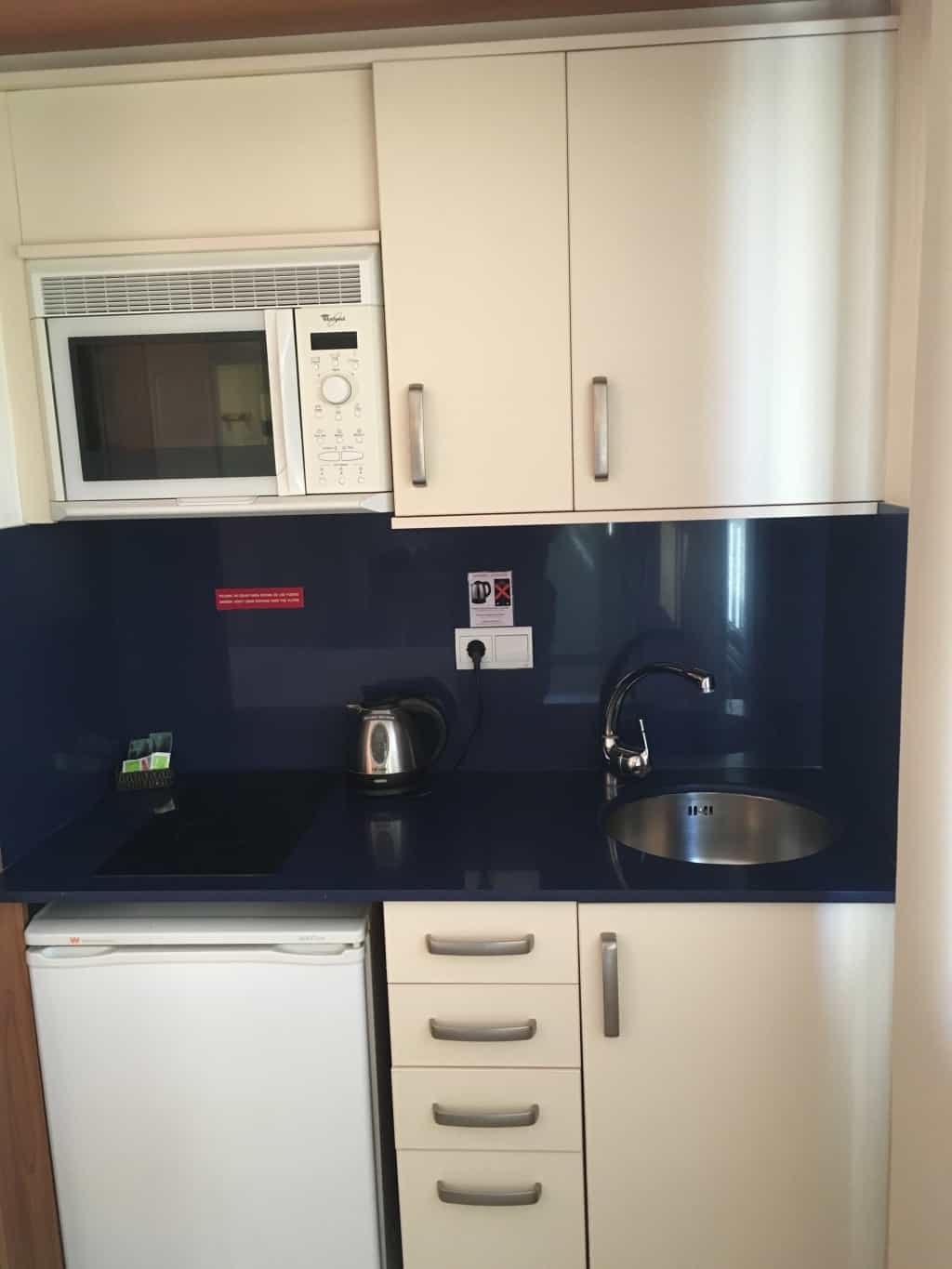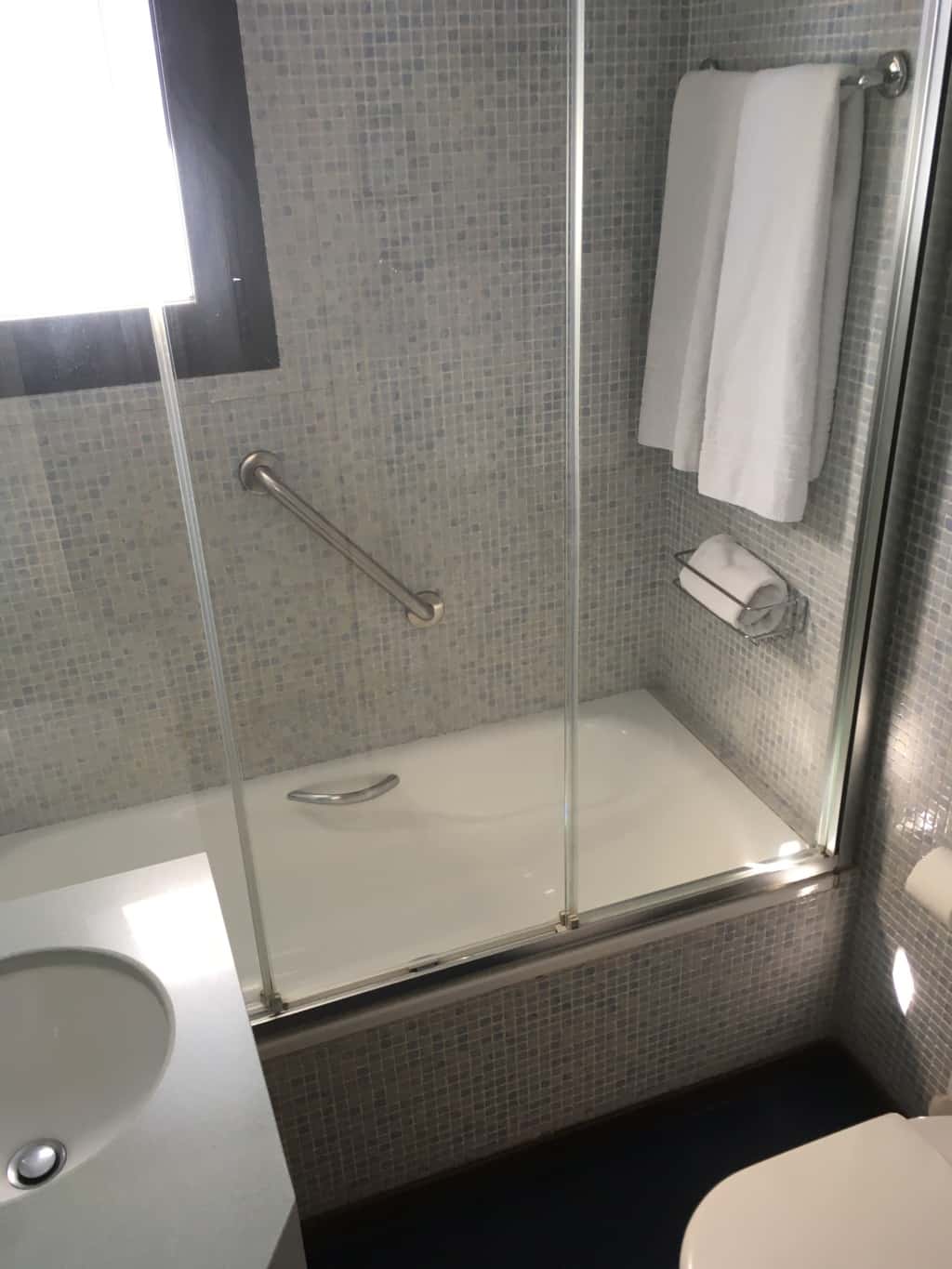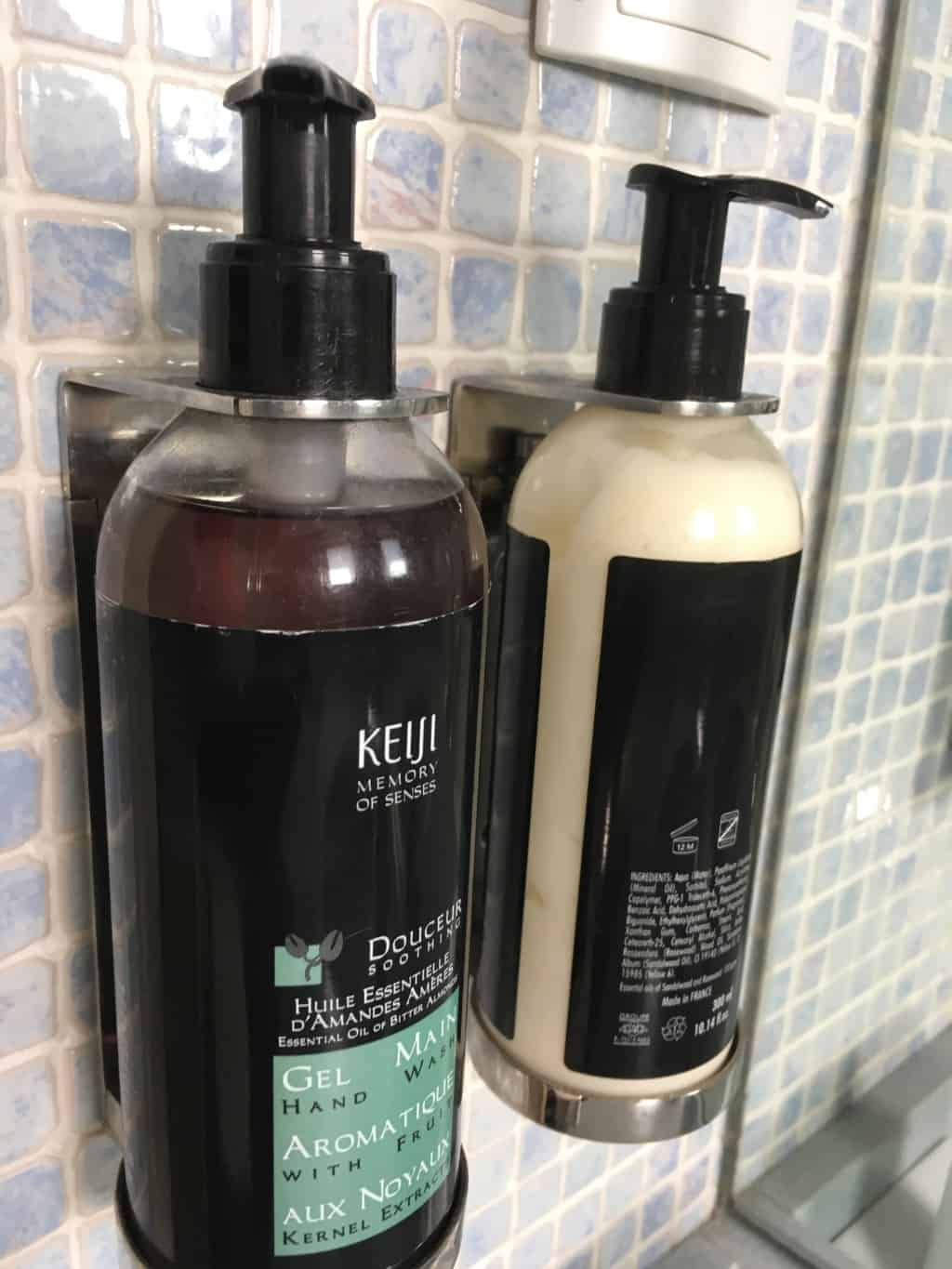 We weren't interested in cooking though, so went out to grab some sushi from one of the local restaurants. Just on the corner was a little supermarket, so there's certainly ample opportunity to keep the costs down and cook for yourself.
The sushi bar we went to didn't have a sitting area so we dodged the delivery drivers and headed back with our loot. We decided to be civilised and sit out on the astroturfed deck and dine al fresco. We even decided to use the plates and cutlery in the kitchenette.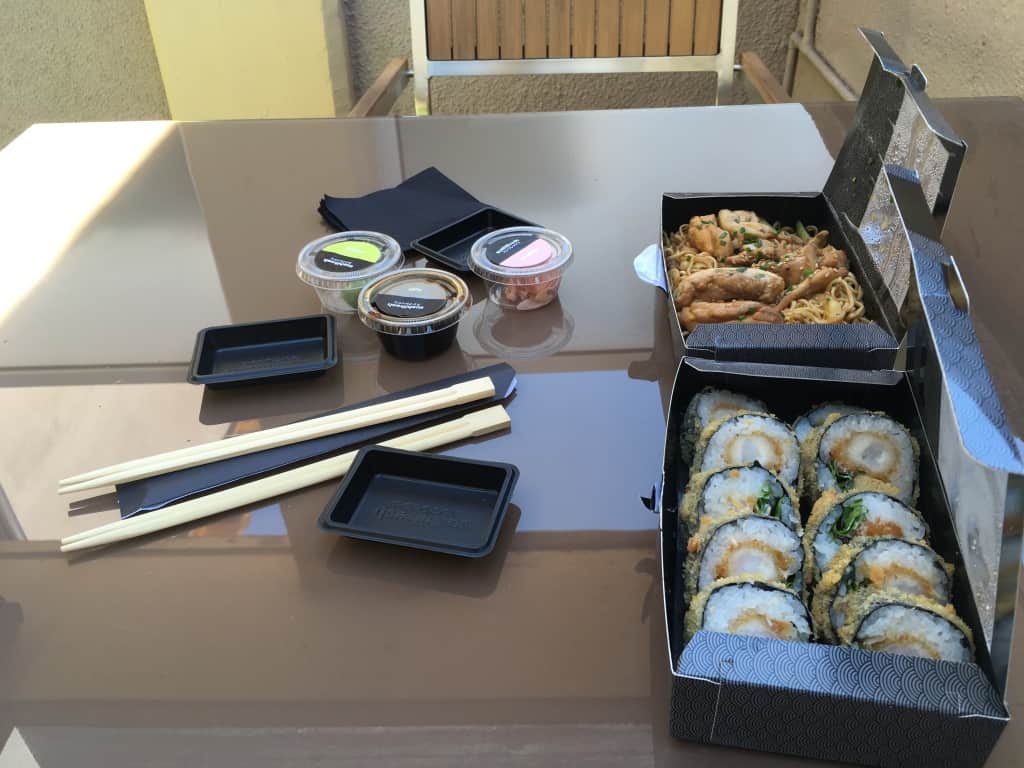 The deck was neat: large enough for the table and chairs plus a pair of sun loungers, and even had a clothes line and some pegs – further proof in my eyes that there was a washing machine lurking behind the locked door.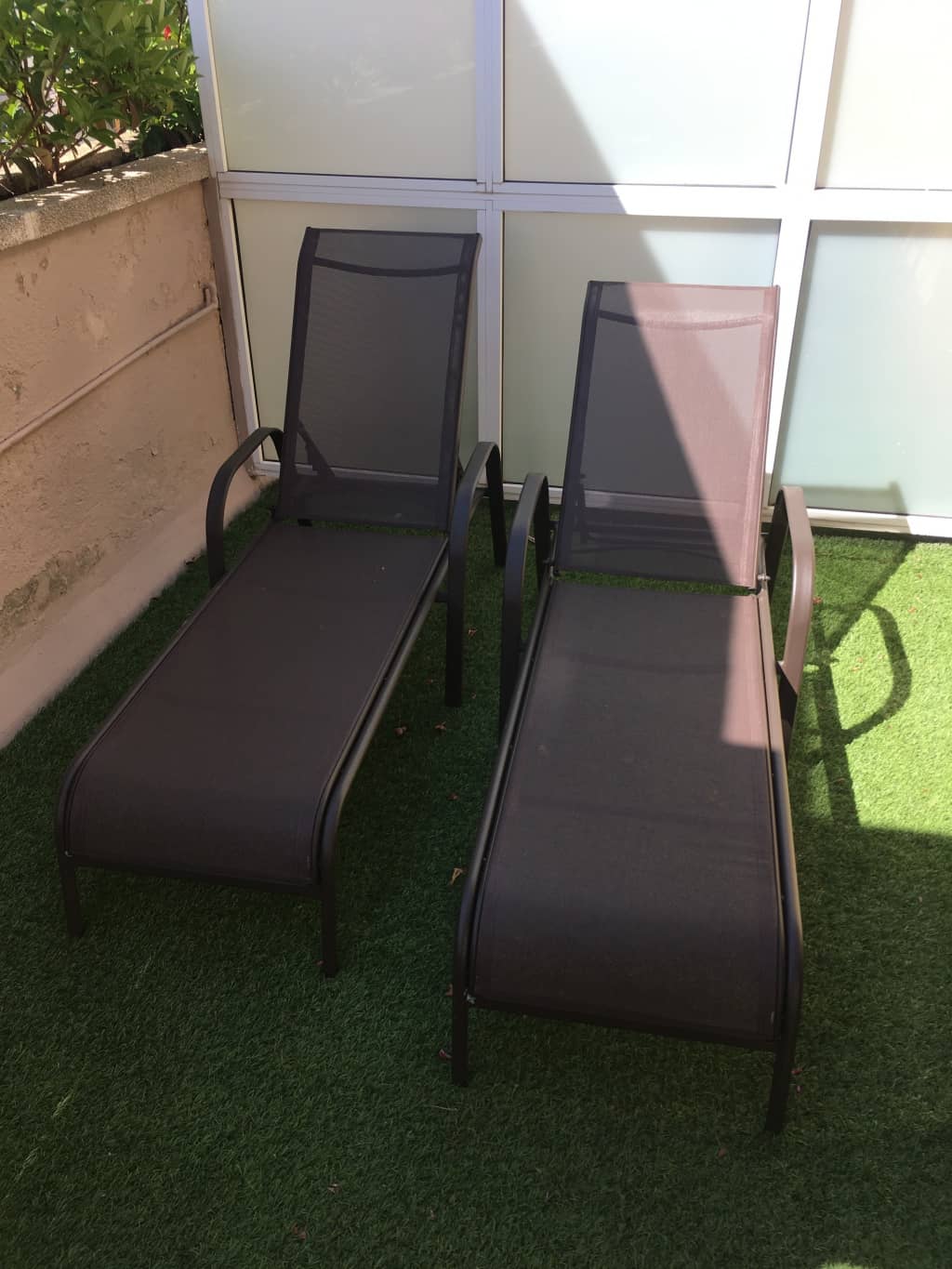 We looked at the dirty plates we'd made and were wondering if would be worth the trip to the supermarket for cleaning supplies when I noticed in one of the cupboards a bag with washing up equipment complete with single serve dish-washing liquid! I also found a large black and white device, about the same proportions as bathroom scales. It required plugging in so I put it to one side but squirrelled away that information.
After lunch we went out and hit the sights. This involved a lot of walking and we arrived back exhausted. After showering I recalled the little machine and pulled it out and plugged it in. There were two positions on the switch and so I tried the first one. The black footprints on the device glowed blue and marbles inside it started moving. It was a foot massager! The second position made the lights go red and the marbles heated up also. Eyes agleam I positioned myself on the device and massaged away the memory of all the steps from my feet.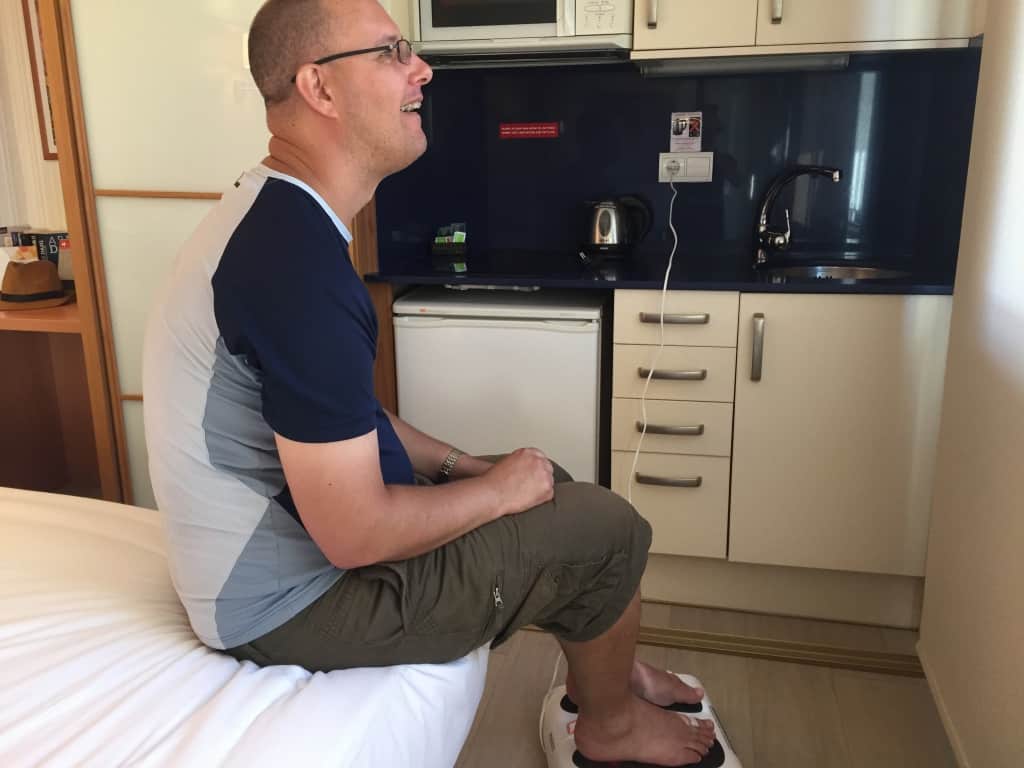 Breakfast
The next morning we had to head off early for our onwards flights, but luckily the breakfast started at 6am. There were some surprising additions to the standard continental offerings that we'd become used to: slices of potato frittata and some sort of green powder. While it looked like some sort of fine copper oxide fillings, I think it was more likely some sort of seaweed?
In addition was an outdoor eating area, also covered in astroturf. I guess the relentless Barcelona sun would fry anything else or maybe require too much watering.
Anyway, the breakfast was great and it set us up very nicely for the day.
Pros and Cons
Pros

Facilities – everything you need to stay longterm, and nice furnishings too

Location – handy to everything without being overly touristy

Staff friendly and efficient

Breakfast was good.

Cons

The rooms and lobby have been upgraded really nicely. The hallways still retain their original style.
I'm not a fan of having to surrender the key whenever I leave.
Would I Go Back?
Absolutely: I think it was a great set up for a long term stay in Barcelona – it's far enough away from the centre to get a more community feel, so you really do feel like you're living like a local. And with the facilities you can live as cheaply or as touristy as you want.
Aparthotel Silver supported our Summer 2017: UNESCO tour by providing a complimentary stay. All opinions remain our own.