Memories Aicha Luxury Camp is an accommodation provider within the Wadi Rum Protected Area. They provide a free pickup service from the Wadi Rum Village, and breakfast and dinner are included.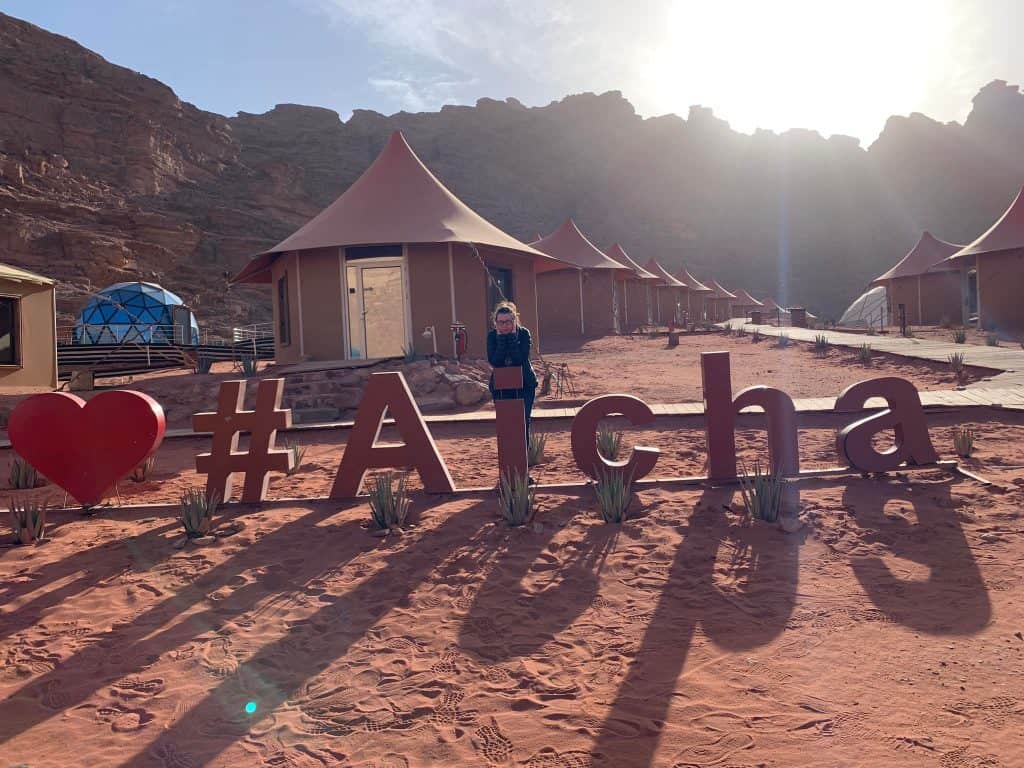 We stayed in one of the Luxury Tents – a geodesic dome on the edge of the complex meaning that it was very private with only one neighbour, even though that did mean a slightly longer walk to the restaurant!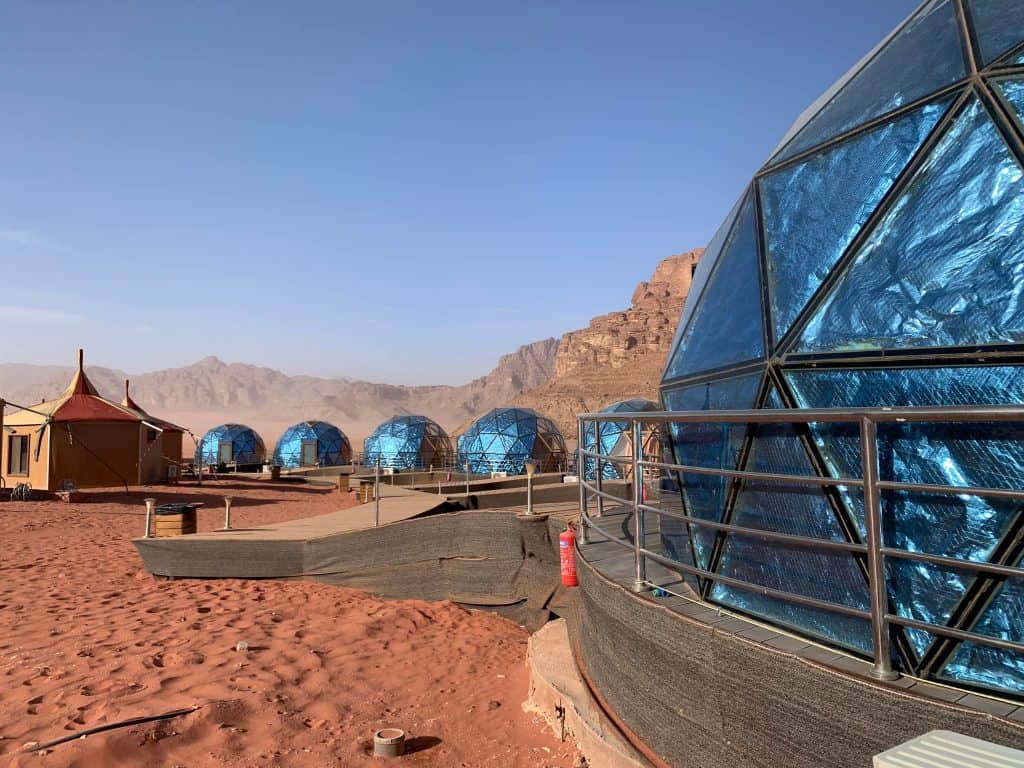 Inside, the king-sized bed had independent duvets, and an air-con unit directly overhead.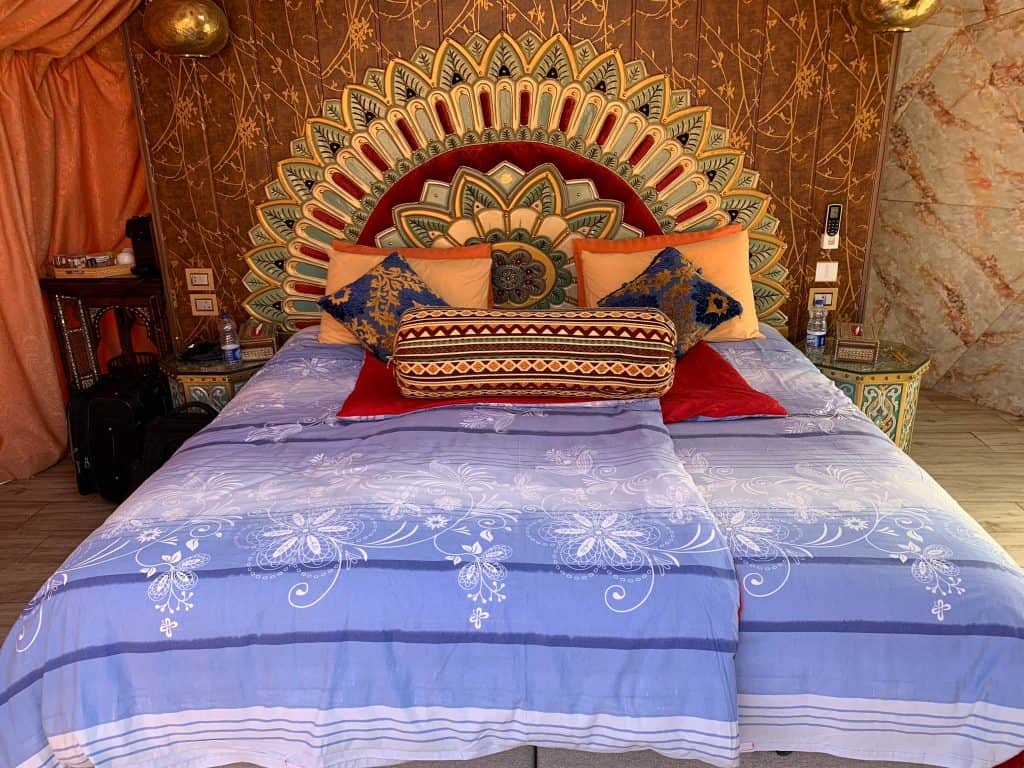 There were also a couple of bedouin coats for our use to ward off the chill when venturing outside at night to the restaurant tent or for stargazing.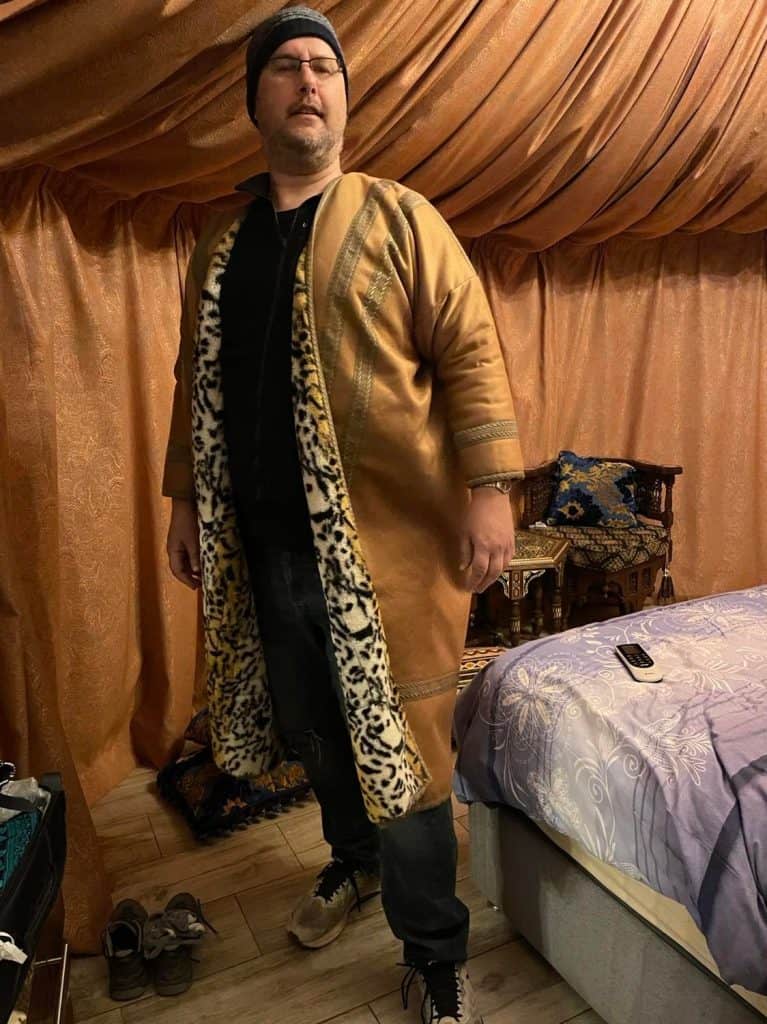 Most importantly, was the view out of the windows. Drapes allowed you to block that off, but by night you could stare out at the cliffs and watch the lights of the odd SUV drive by in the pitch darkness.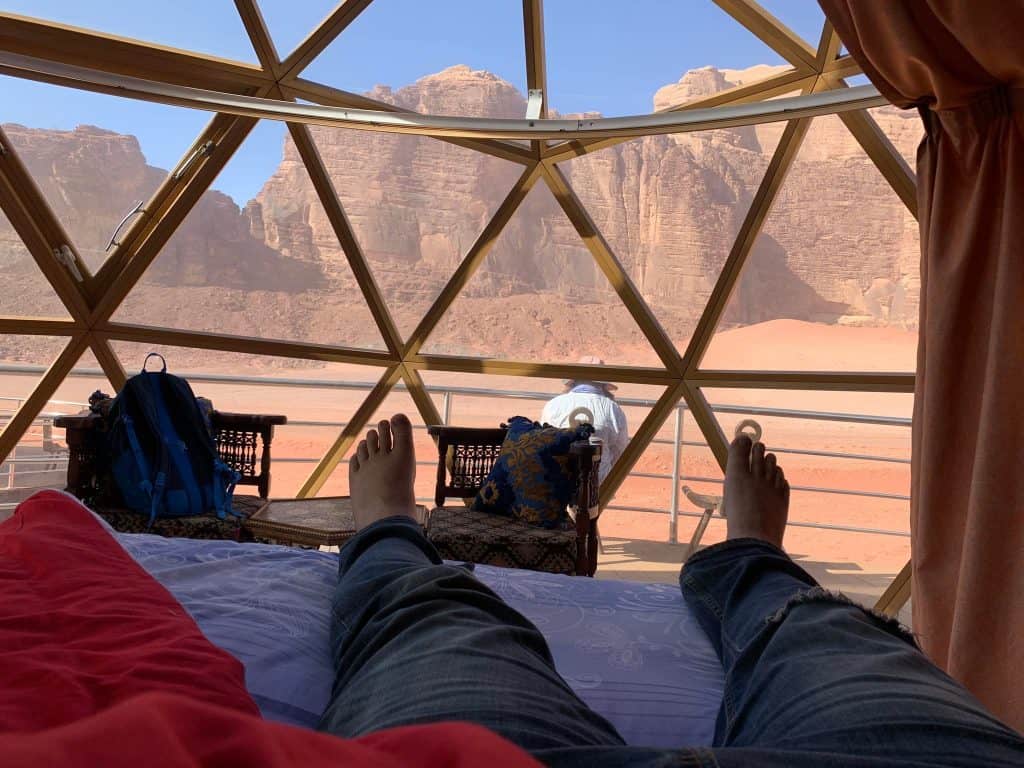 The toiletries were ones we were familiar with, being locally sourced from the Dead Sea.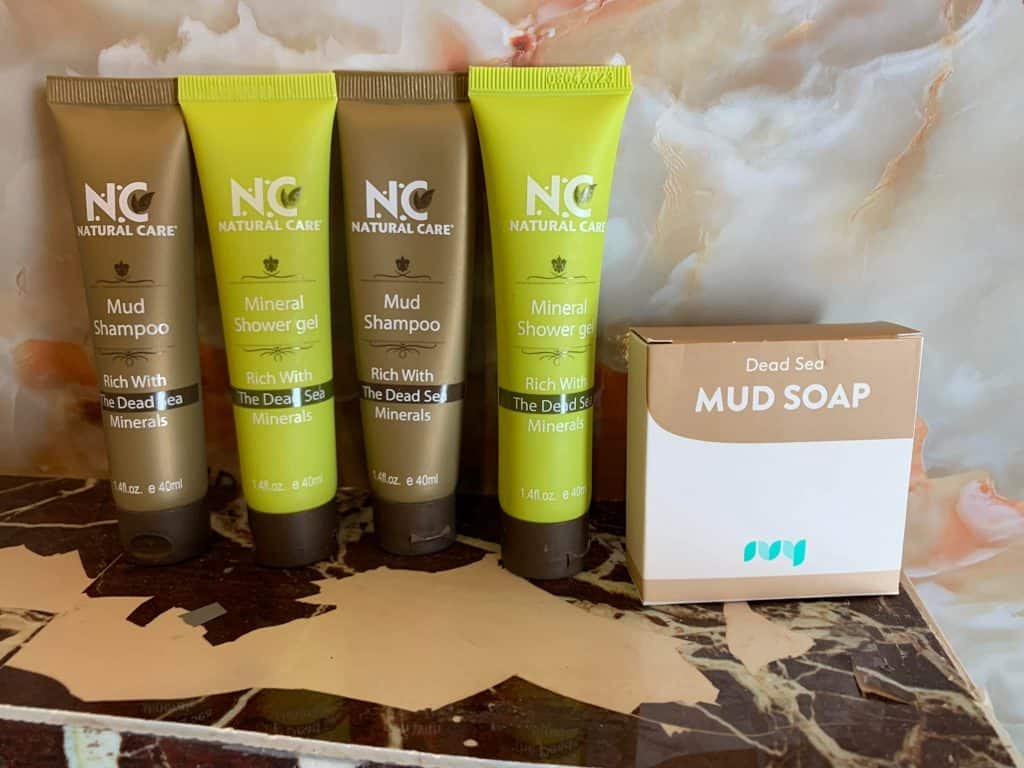 The breakfast and dinner were buffet styles with an impressive array to select from, all served in a huge white dome nestled at the base of the cliffs. There was another restaurant actually built into the cliffs behind the white dome, which was where you could buy lunch or enjoy shisha after dinner.
I'm only including one photo, but the buffet selection was actually pretty awesome for both dinner and breakfast – definitely something for everyone.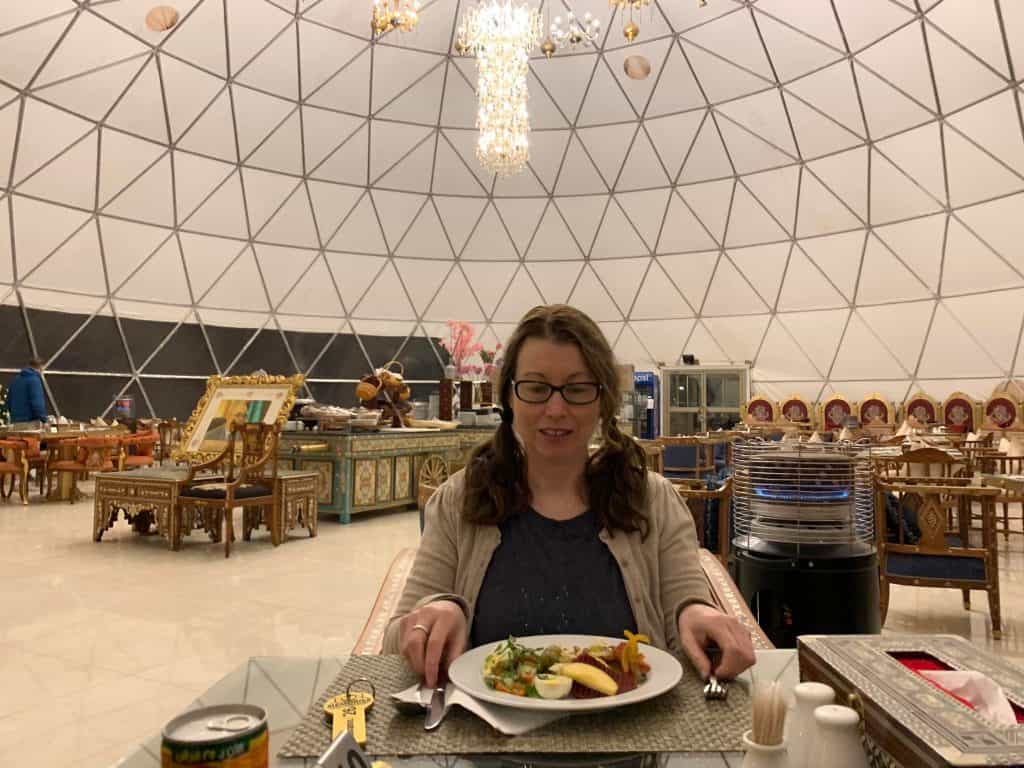 We took advantage of the free stargazing in the evening, which involved walking out into the desert and having a few of the constellations pointed out to us.
More impressive were the photos that our guide took. He'd get each group or couple to pose, set up his camera with an extremely long exposure and then shine a torch across the subjects mid shot (each took about 10 seconds).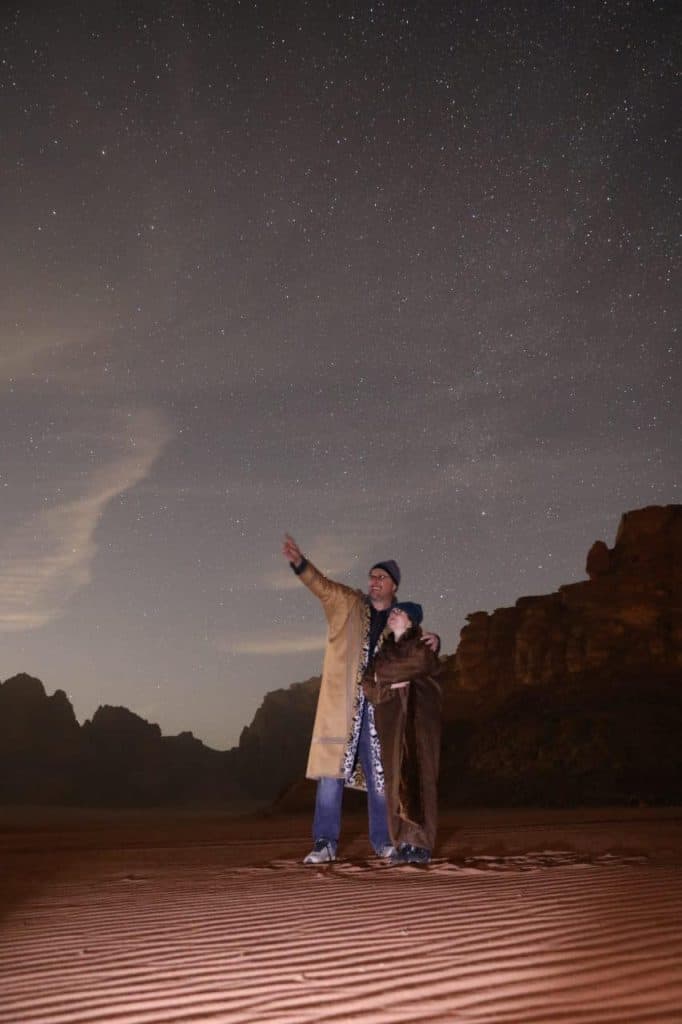 The result was that the subjects were lit well enough to show up with the stars behind perfectly visible. The following morning the guide was at reception showing us the photos. We could give him our details and he would WhatsApp the photos. For free.
That's right, while they did offer the standard excursions like the jeep ride and the camel ride (with or without sunset) all naturally with a cost, the stargazing and the photos were free. Nice!