Arrival
After exiting from the Märkisches Museum U-Bahn stop I walk a couple of steps and go into what I think is Derag Livinghotel Berlin-Mitte but which turns out to be the Derag Livinghotel Großer Kurfürst. Doh. Strangely enough they have my name in the system because they are both of the same brand. I am gently directed 10 metres across the road to the right hotel.
I am instantly struck by the olde worlde charm of the formal lobby of the Derag Livinghotel Berlin-Mitte with its dark wood reception desk and smartly uniformed receptionist.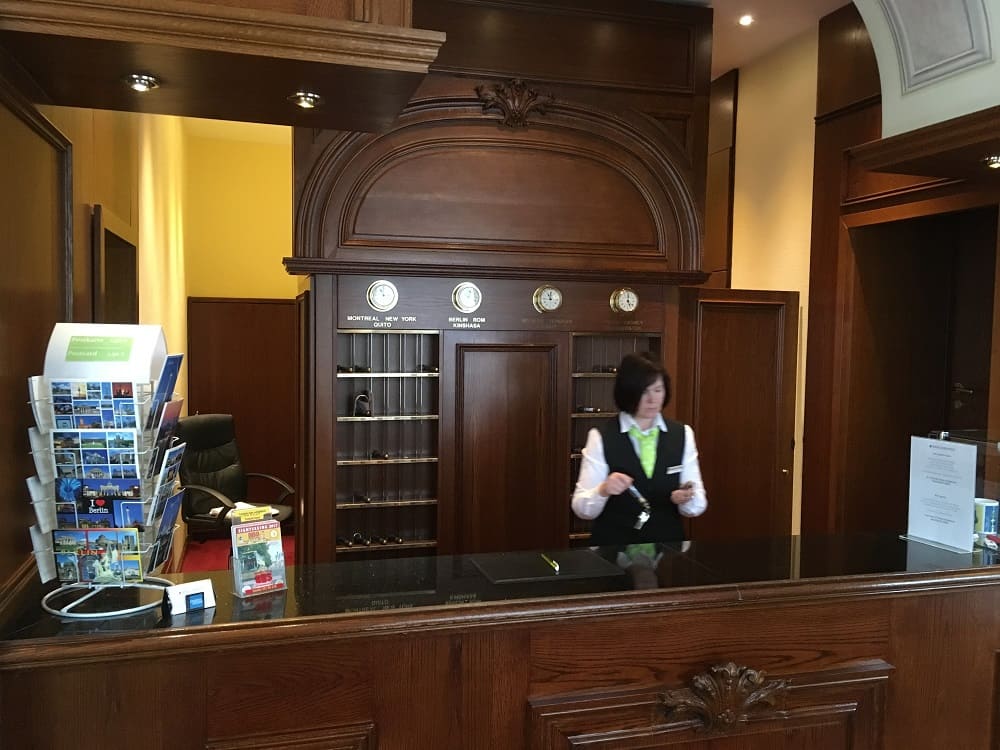 There are cute letterboxes holding solid looking metal keys. After we confirm Chris is arriving later that evening and needs to fill in his details, I head upstairs to Room 462 to unpack a little and chill out.
Upon entering the hallway of the 4th floor I'm overwhelmed by classical musical coming out of the Bose ceiling speaker. It's…er…slightly loud but maybe because I'm jet lagged everything's seeming slightly loud. The hallway is hung with large portraits of official looking people and olde worlde sketches of towns.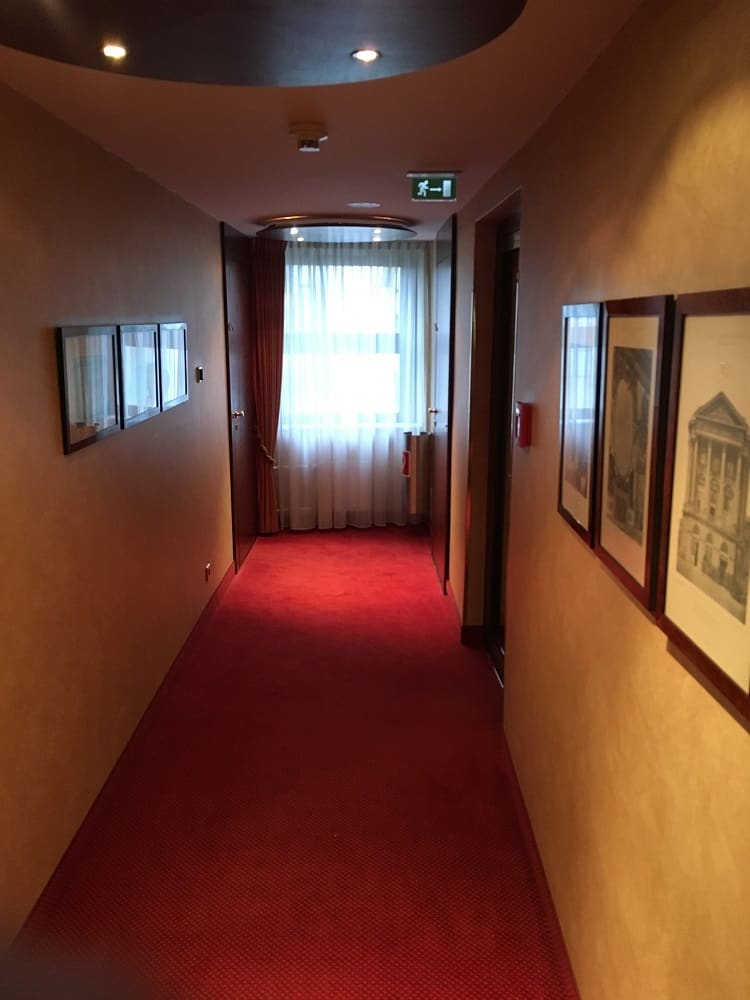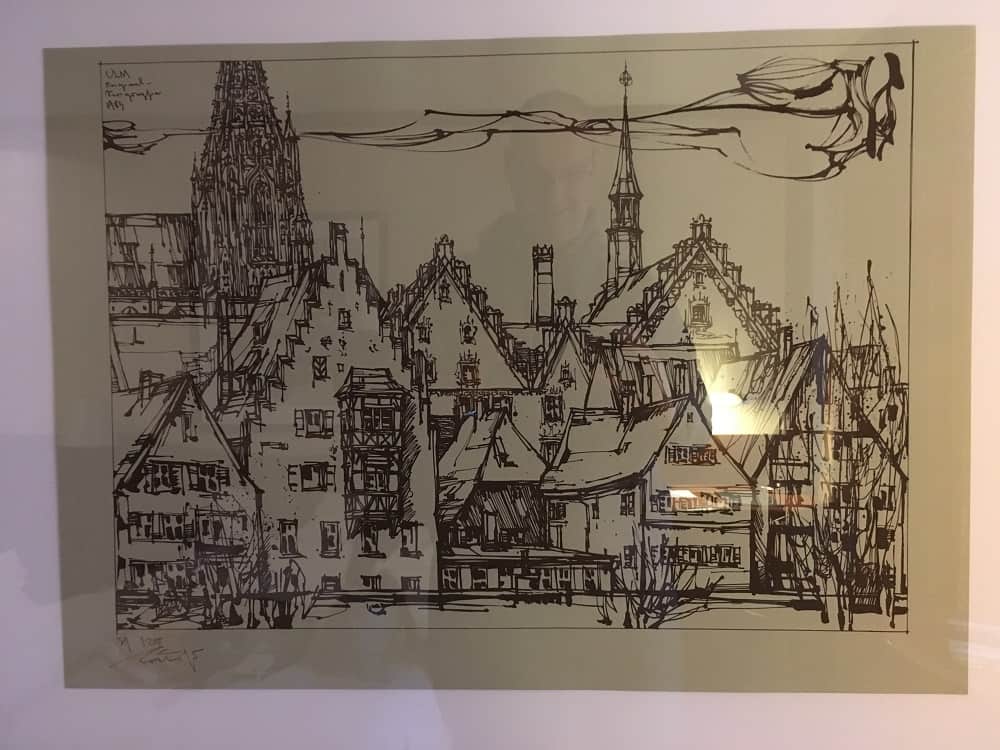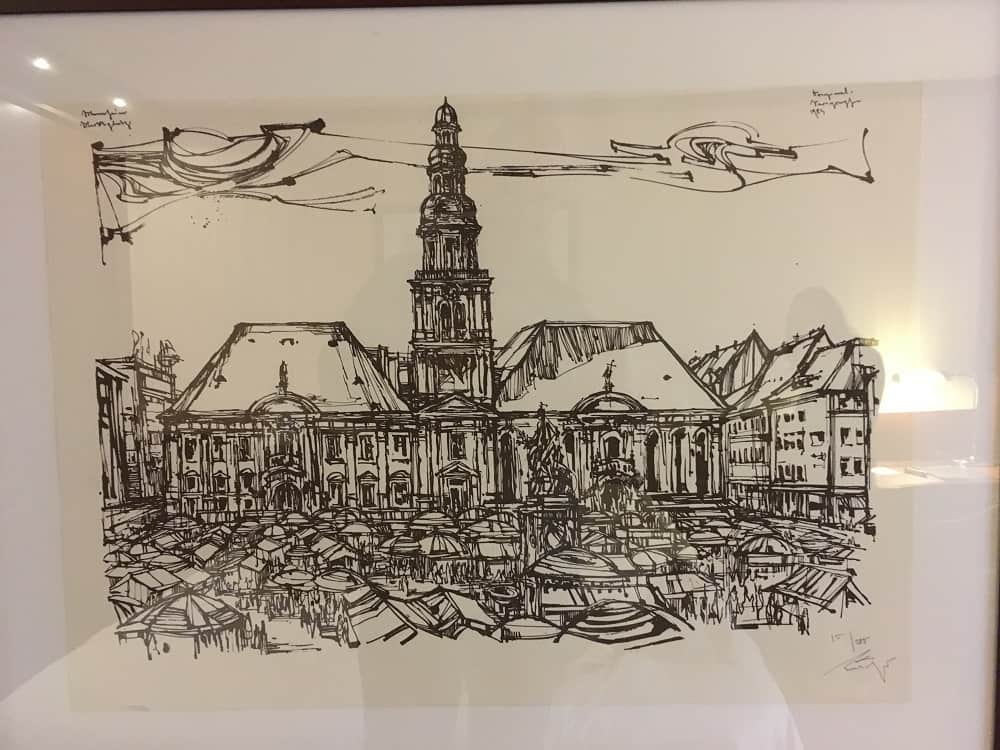 Room
The room itself was probably top notch in the 80s and is still perfectly fine, clean tidy well presented. The bathroom has a bath tub which is a nice touch.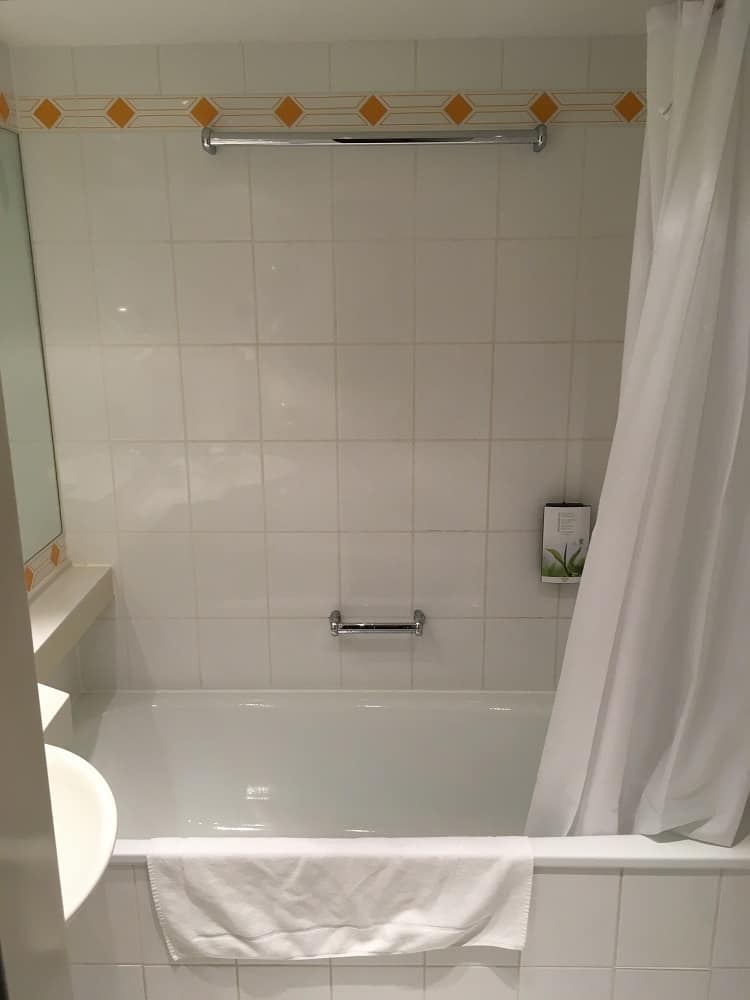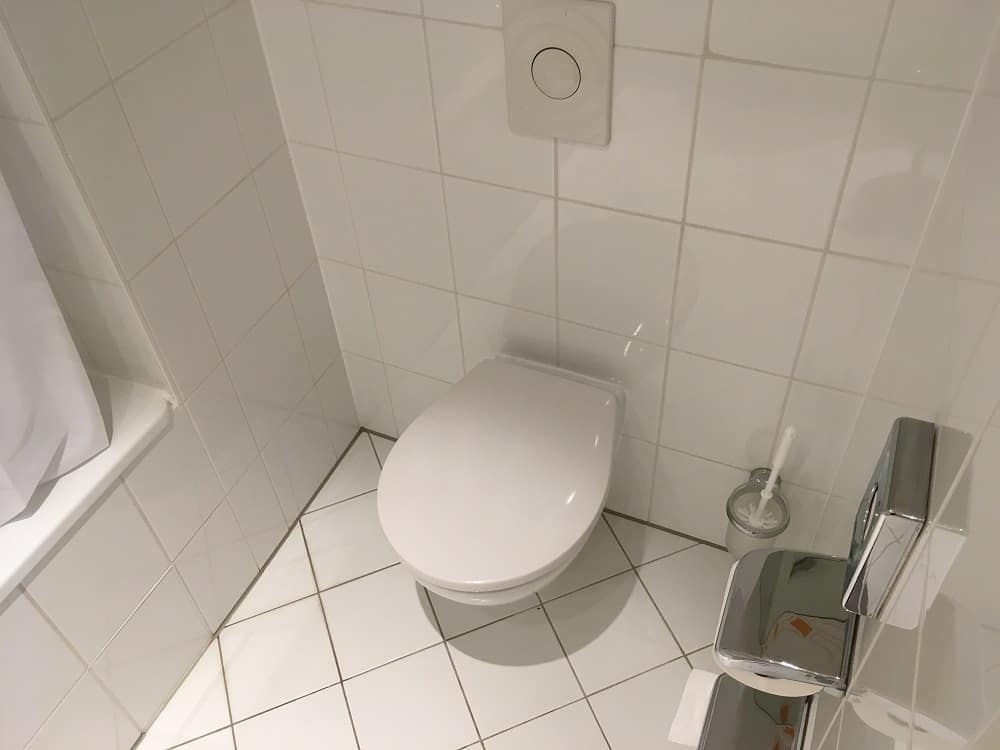 Most importantly is what makes it a Livinghotel – a kitchenette with a stove top, microwave, kettle, fridge. Very compact but very serviceable. There is also a minibar with two free beers and two glass bottles of water.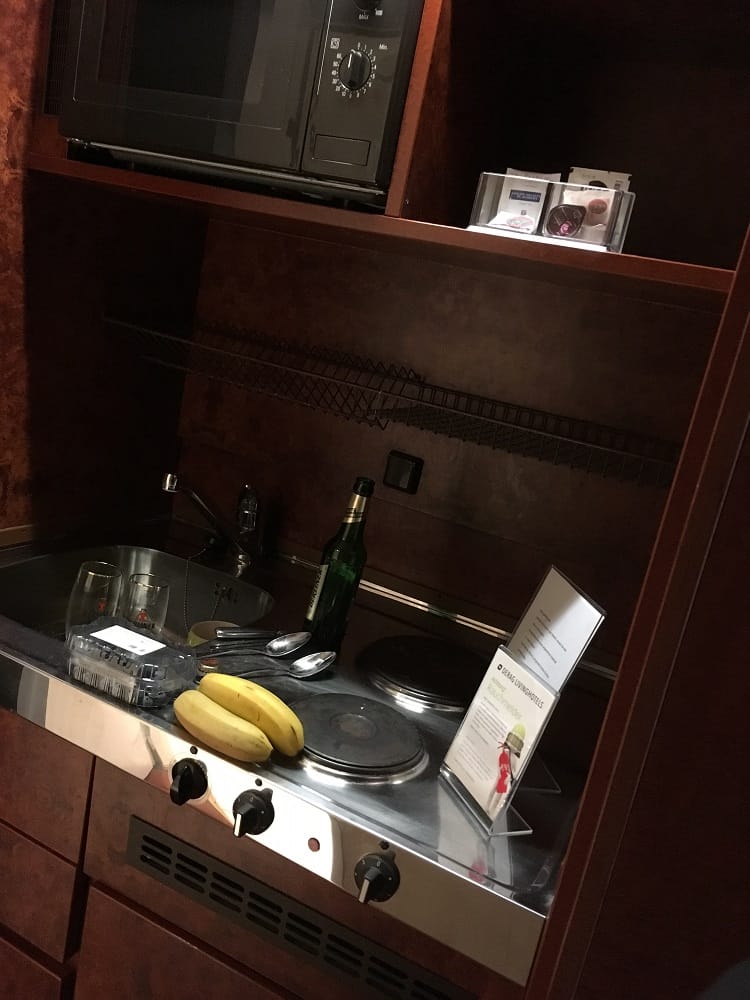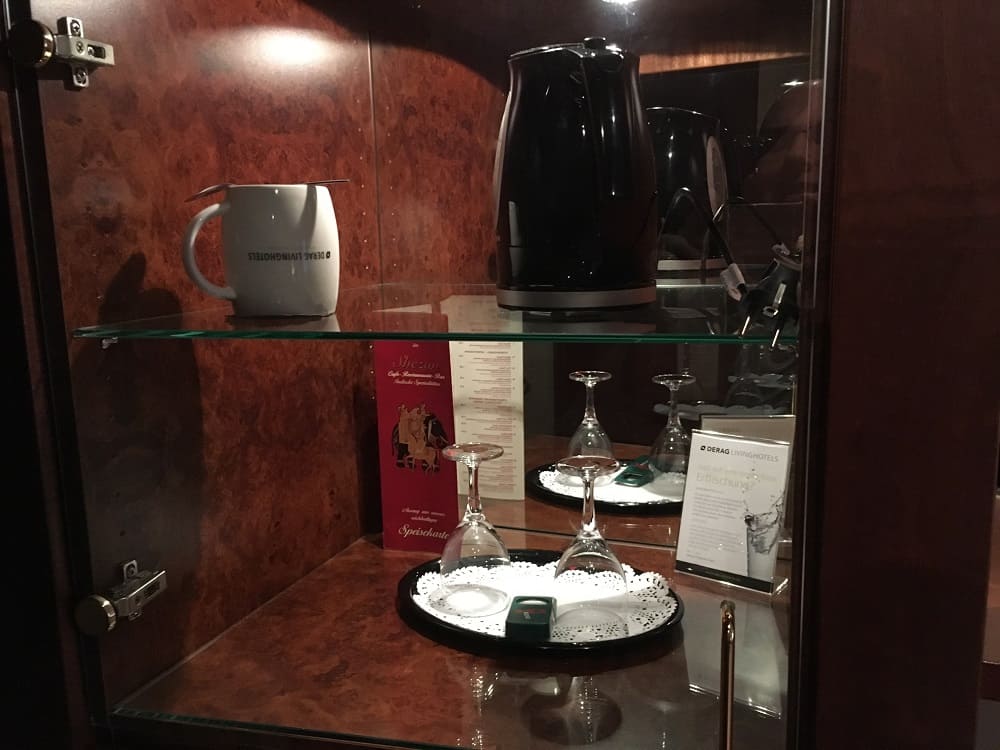 The bed is the continental double of two singles pushed together with two duvets. The pillows each have a small packet of Haribo gummy bears instead of the traditional chocolates.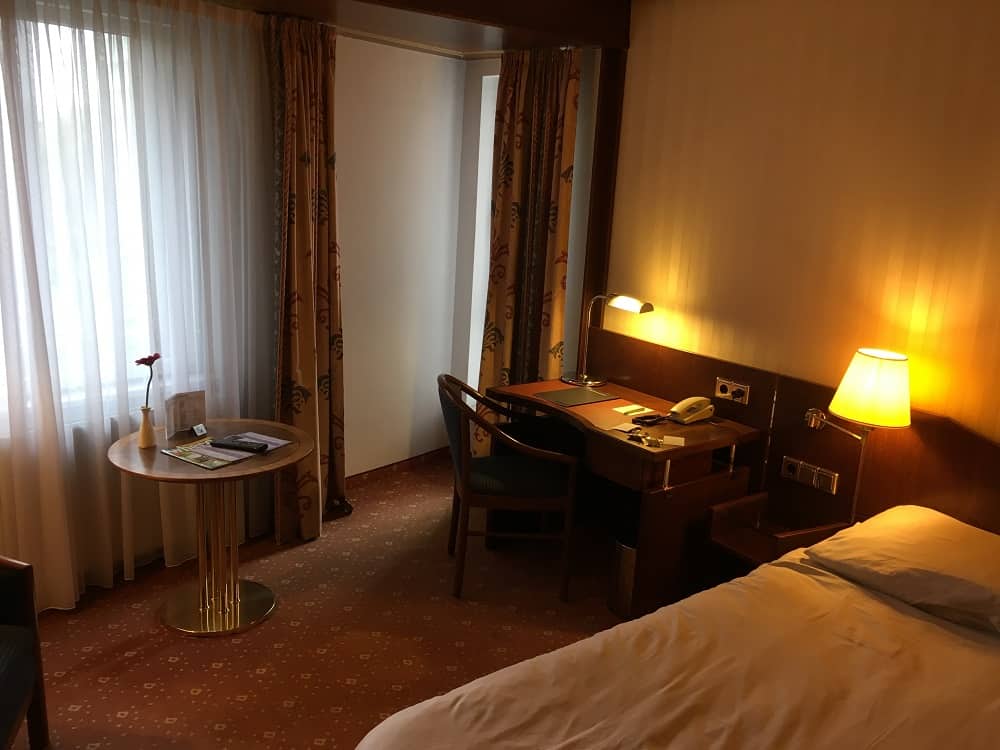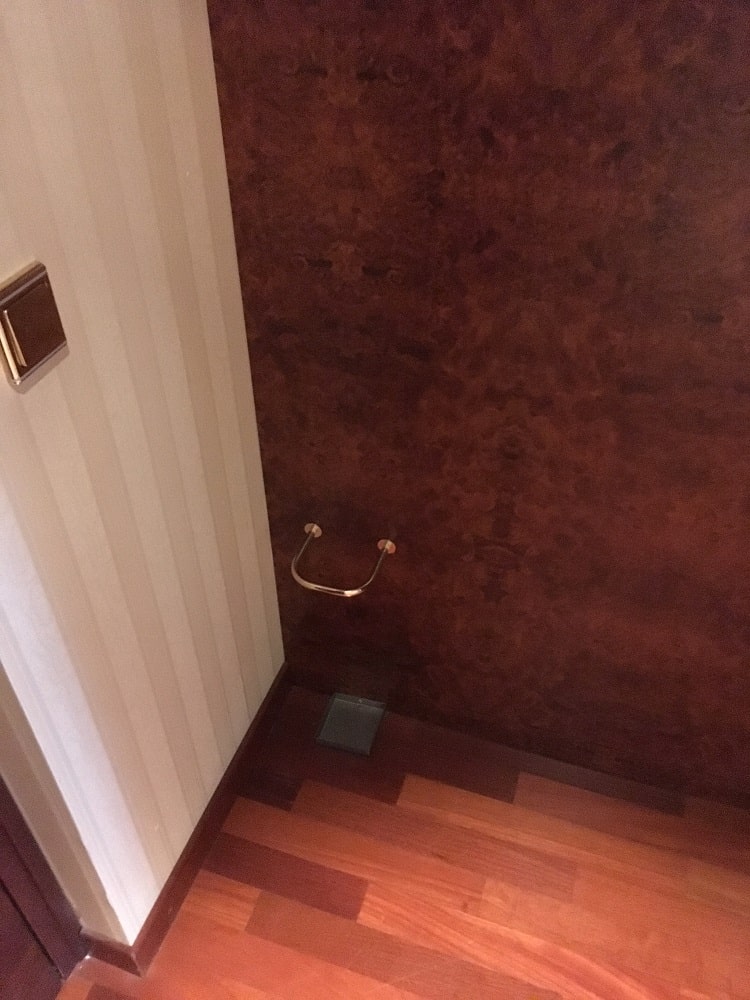 Food
I decide to go to the Alnatura Super Natur Markt round the corner from the hotel in Alte Jakobstrasse to grab some snacks and something for dinner. It looks very healthy from the Google map description and, sure enough, it has a wide selection of fruits, veggies, grains, dairy products, meats and organic products to satisfy my inner health nut which is crying out for sustenance after 54 hours of airport and airplane food.
I stock up on healthy fare (which is carted back to the hotel in sustainable paper sacks). Before heading up to the room I ask if the music can be turned down a little (I've decided it's not just my jet lag it is really quite loud!). I also ask if I can borrow some cutlery for my food since there was a placard in the kitchenette that says to ask at reception if you need some. I'm directed next door to the restaurant for it but the waiters look blank when I ask for a knife, a fork and two spoons.
No, no, they say, they cannot, it is against restaurant policy. But I've just been told to ask you for it I say. Who by? they enquire. Reception, I reply. They tell me the restaurant is not actually linked to the hotel even though there is a door leading to it from the lobby. It's all a bit confusing. I'm accompanied back to reception by a waiter who has a discussion with the receptionist in German. She dismisses him abruptly and tells me to wait there. She disappears out the back and returns with the required cutlery.
I thank her and head back to the room none the wiser about the restaurant. During the time I've been away it's become a lot colder so I turn up the heating on the radiator. The room isn't chilly but it could do with a boost. When Chris arrives several hours later it's still pretty much the same temperature. At the beginning of Spring it's adequate but I think the single radiator would struggle in the dead of winter.
But we have a decent enough sleep, eat our healthy yoghurts forgoing the extra charge for the breakfast buffet and check out easily enough with no dramas.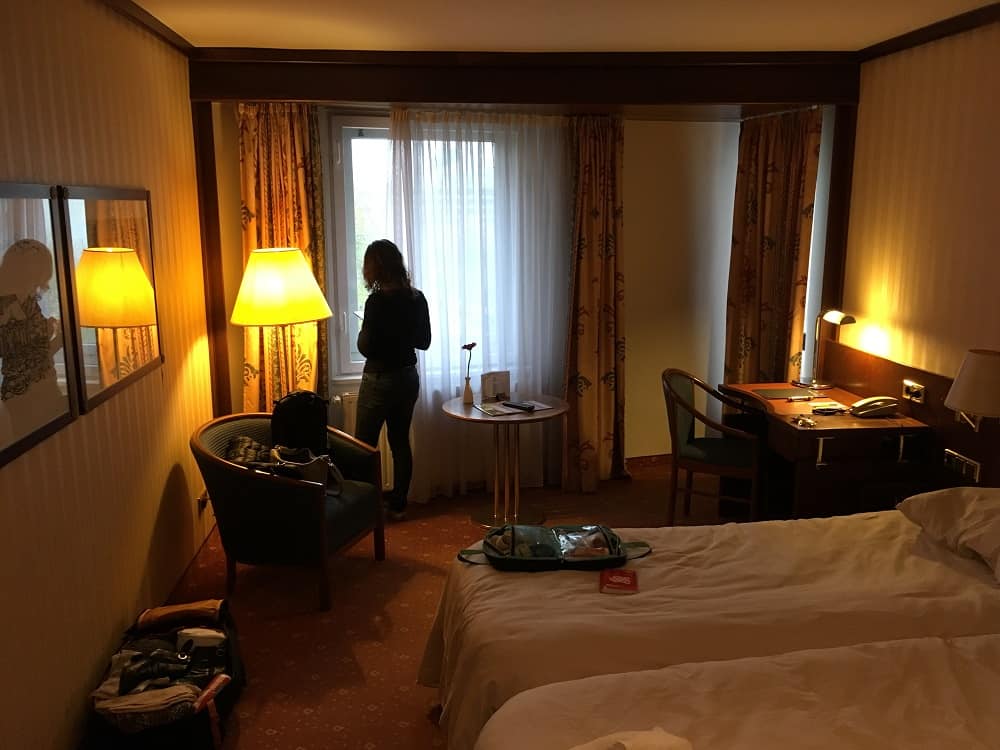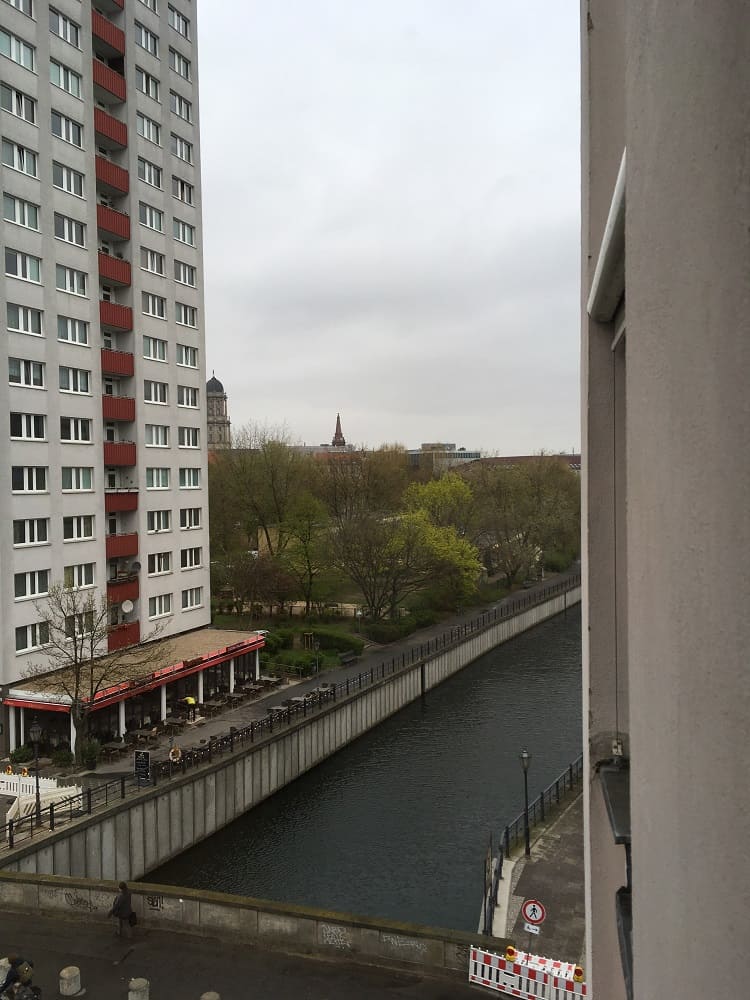 Pros and Cons
Pros

Location: It's close to the U-Bahn and within walking distance of Museum Island.
Older style character hotel with quirky features like a fixed umbrella stand
Rate: the room rate is quite reasonable for Berlin
Kitchenette if you want to cook or heat food
Staff generally friendly
Free Wi-Fi
Free use of spa facilities in the sister hotel across the street.

Cons

Breakfast (NZD$15) isn't included in the rate
Drainage of water in bathroom takes a while
Heating a bit underwhelming
Would I Go Back?
I'm not sure I would go back, there were a few kerfuffles which slightly marred a perfect experience for me like the loud music and the cutlery confusion. But overall it was pleasant for a one night stay.