Potts Point is separated from the centre of Sydney by a 20 minute walk through the Botanic Gardens and separated from Kings Cross by a 5 minute stroll. It's an historical suburb – it used to be the home to Sydney's wealthy with their Georgian and Victorian mansions, some of which still remain. One of these is Simpsons of Potts Point, an imposing red brick mansion built in the English Queen Anne style in 1892. It has gone through a few changes over time, but the most recent renovations have returned the majestic building closer to its original layout and character.
The Room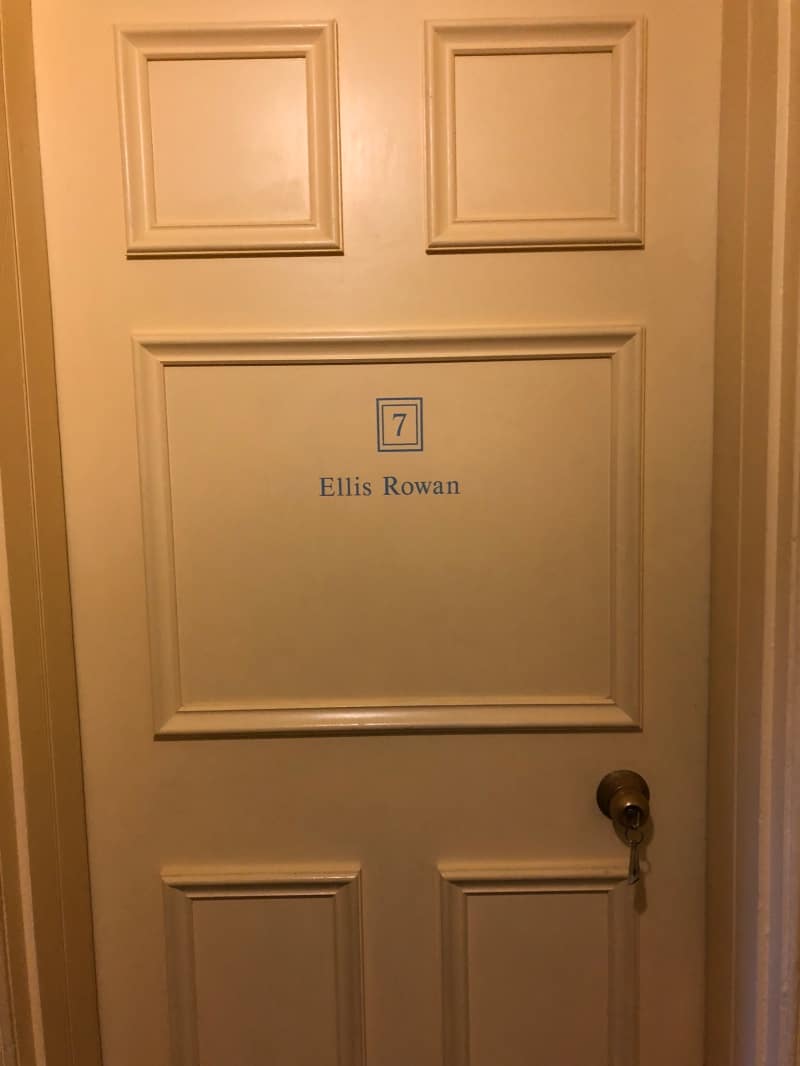 We are lucky enough to have the Ellis Rowan room on the first floor. This room is enormous. It contains a king-sized bed, a couch with table and chair along with a sideboard which contains the minibar, storage and coffee making facilities.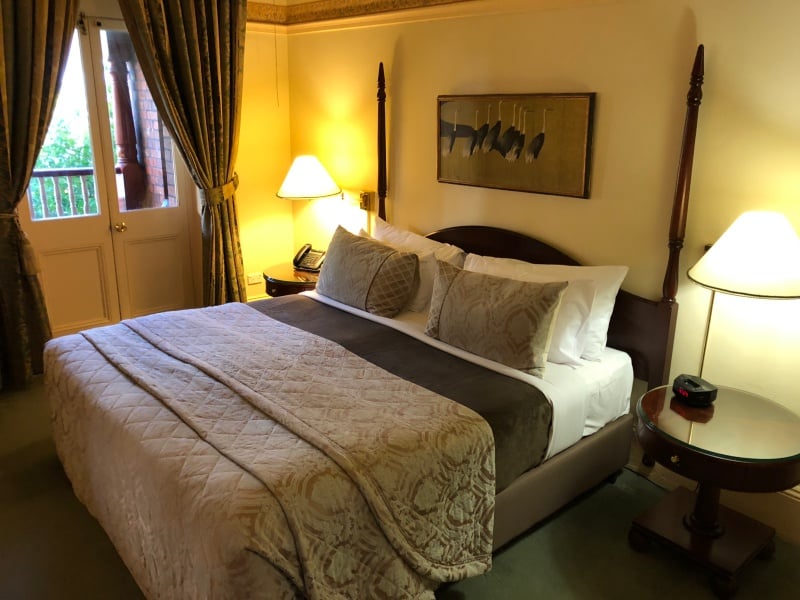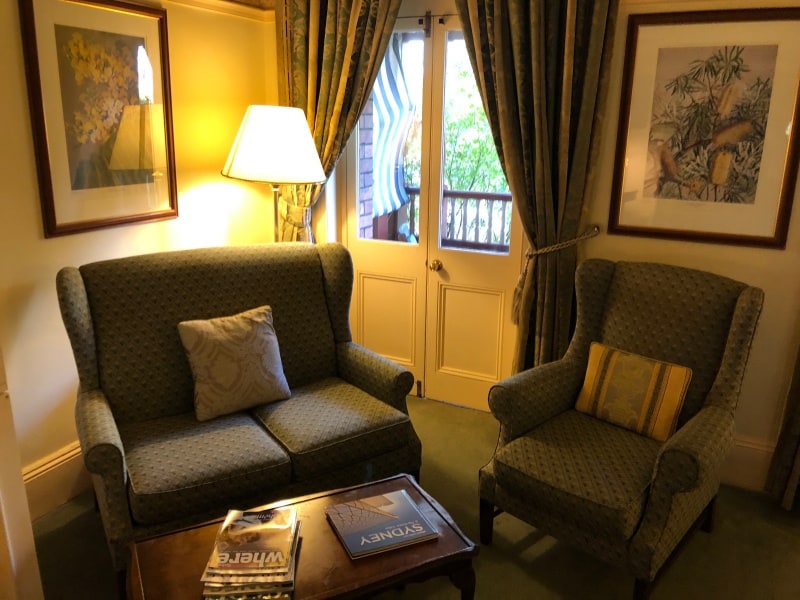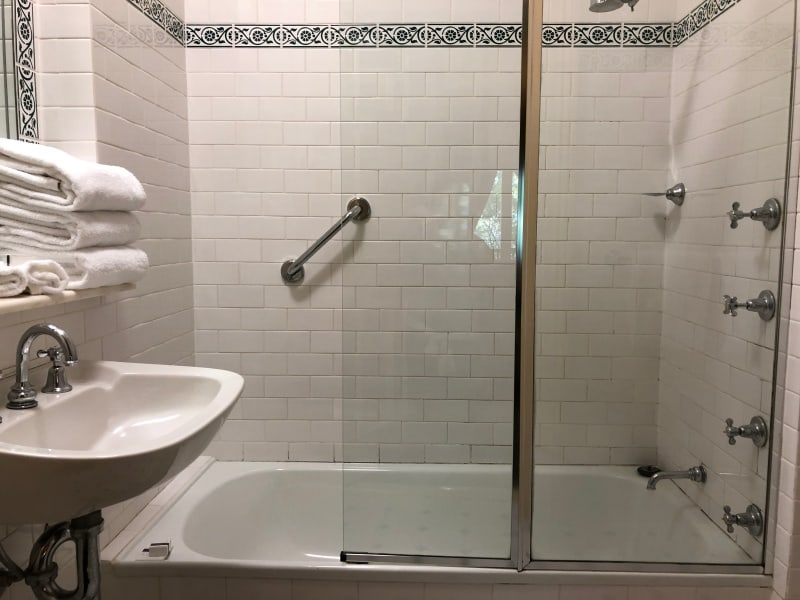 The decor is incredibly tasteful – muted tones and artwork depicting native flora and fauna accompany furnishings which speak to the history of the building. The shared spaces of the staircases and front lounge also reflect this history so staying at Simpson's is very much like being part of history – a world away from the chain hotels! Speaking of which the minibar is only stocked with soft drinks and are very reasonably priced ($2/can) especially compared to the $4 per can we were charged at the previous hotel.
The bathroom is tastefully decorated in white tiles with dark trim and the shower has great pressure. The bath too gets a bit of a work out – the hot water melting away the aches of our extensive walks around Sydney.
The Lounge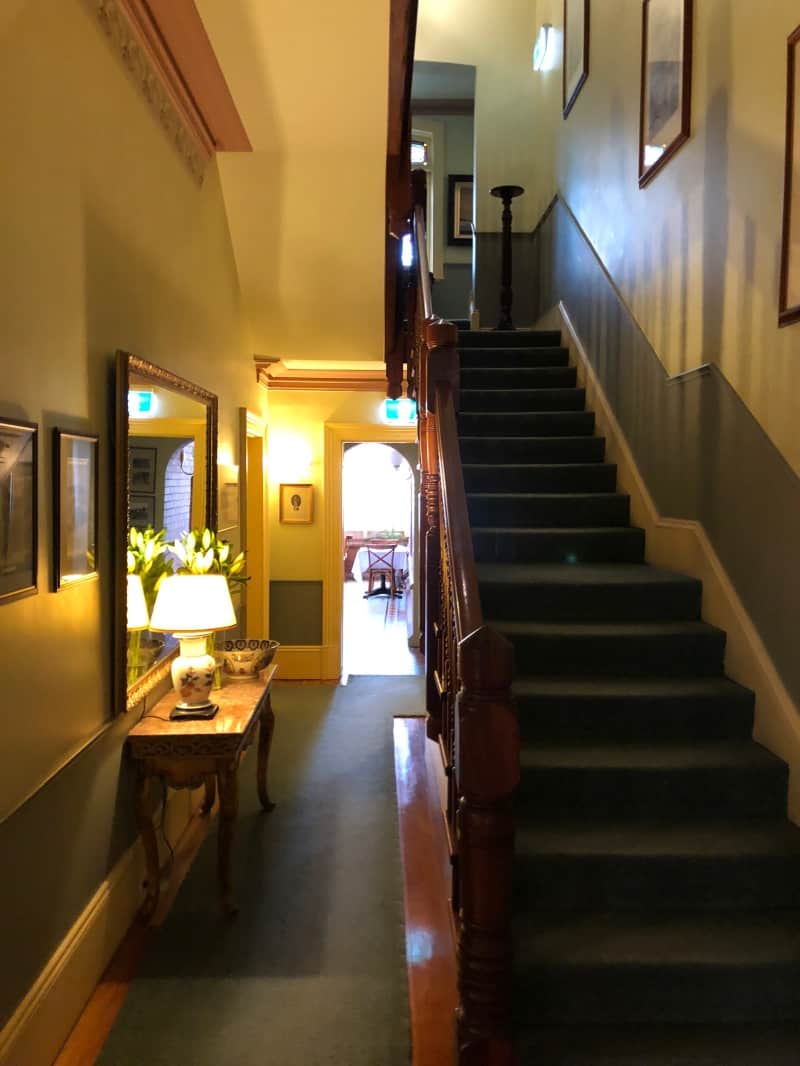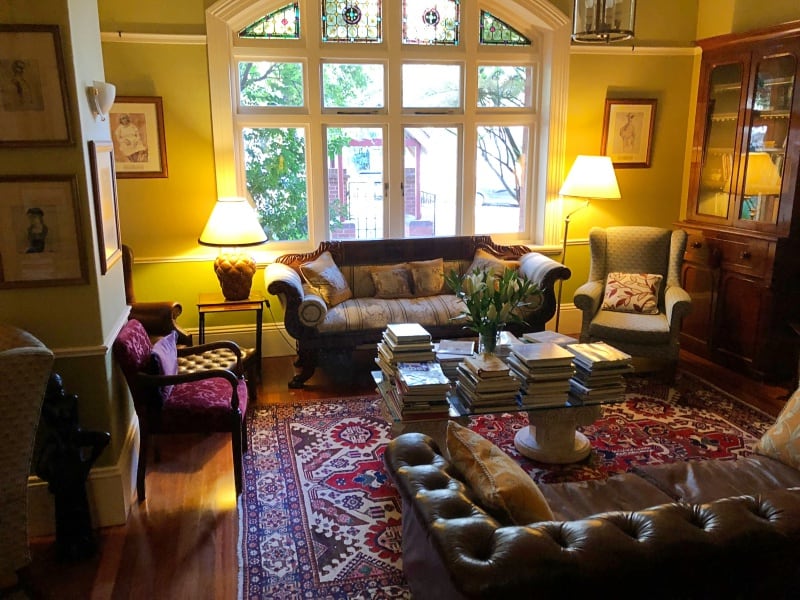 Downstairs there's a common room for relaxing in which is awash with books. The coffee table is (neatly) covered in books – several deep! The book shelves are full and there are plenty of other distractions should you want to relax – a glass chess set and a decanter with sherry on the sideboard. We helped ourselves to a drop after dinner, toasting the hotel and its owners.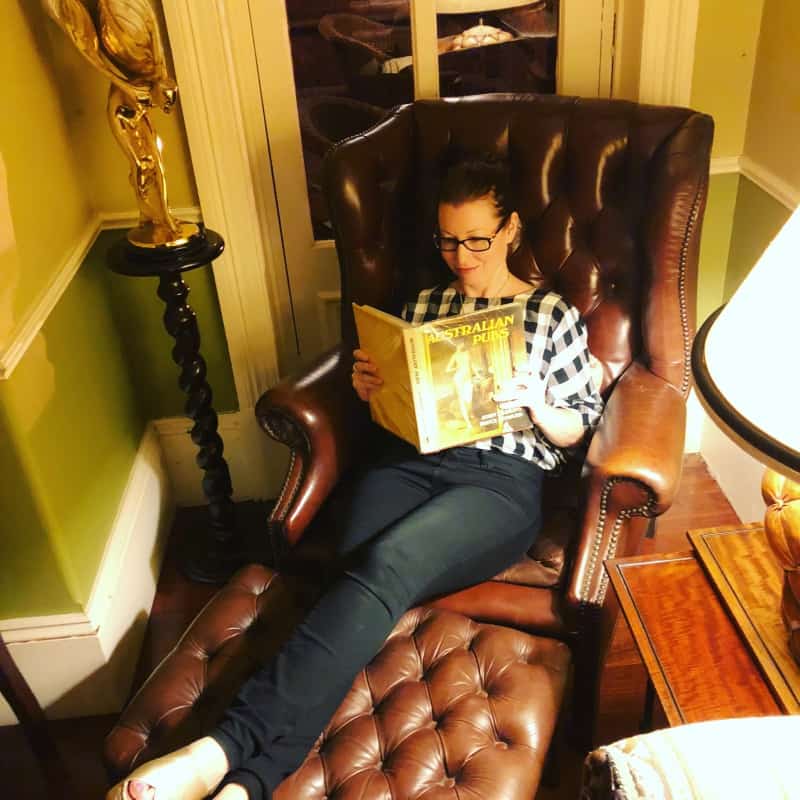 Breakfast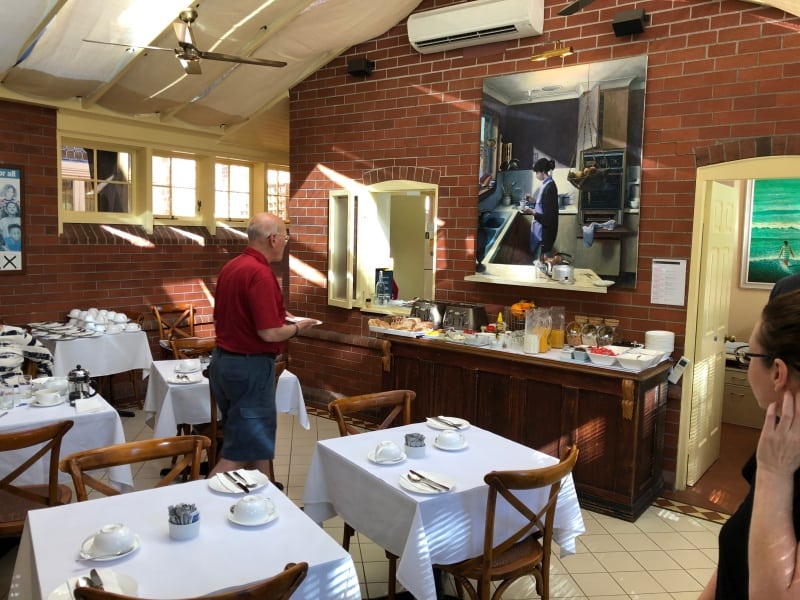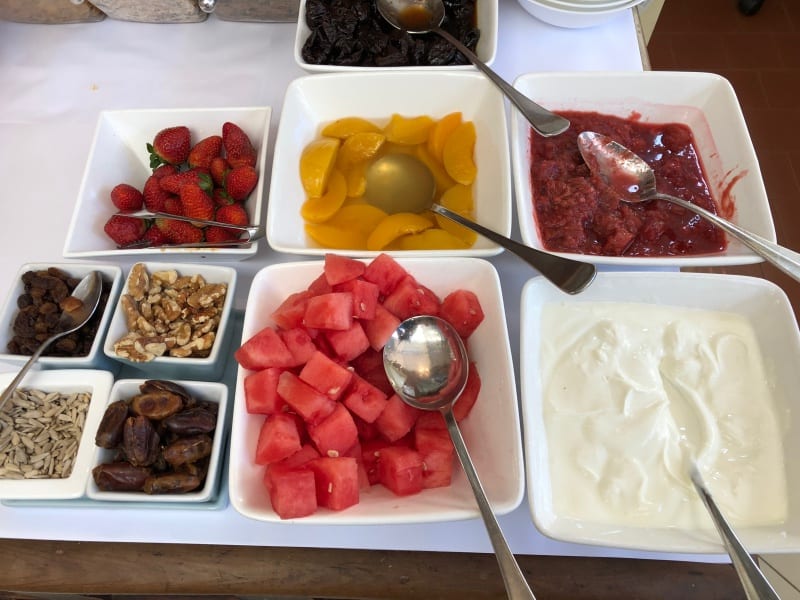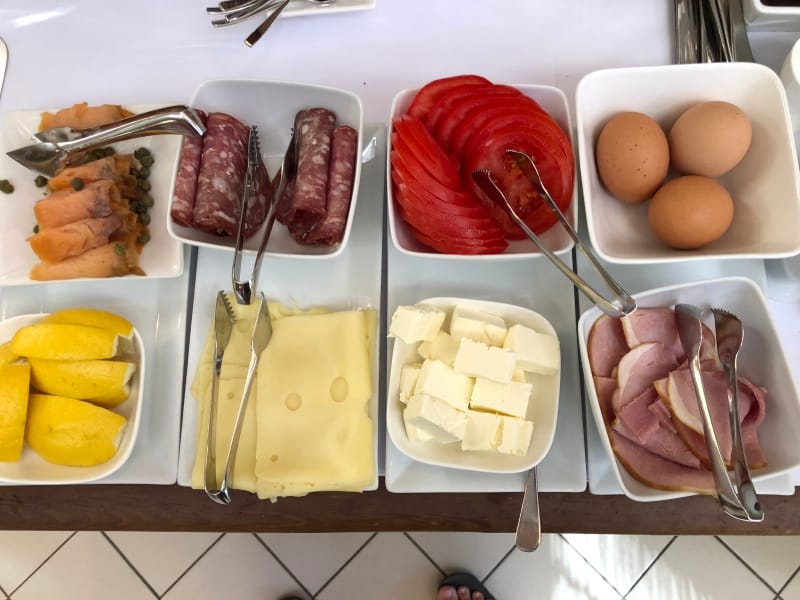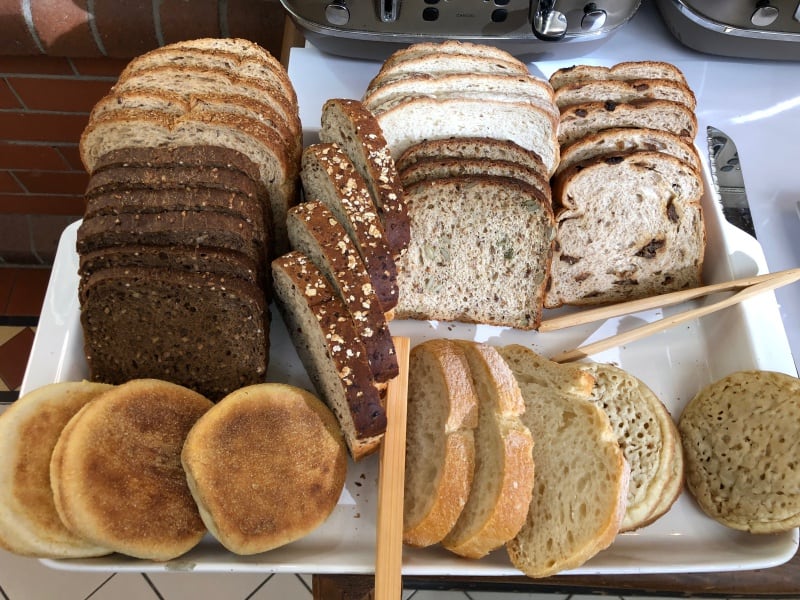 Our room included a free continental breakfast and we were certainly spoiled for choice. Raisin bread and crumpets were the unusual bread items which joined the usual suspects of cereals and fruit. The continental also included the European favourites of salmon and cheese (feta and gouda I think) and there was even hard boiled eggs as well. Add in various fruit juices and coffee, fruit yoghurt and nuts and it was really hard to fault the breakfast at all. The hosts' office was right beside the breakfast conservatory, and so they could pop out and have a chat or provide advice should you need a hand planning your day. And if you just wanted to catch up on the rest of the world's current events there were newspapers for you to do so.
Location
You really are spoiled for choice for food – we ended up at The Roosevelt which is an Art Deco cocktail bar + restaurant for dinner. I chortled a little reading the menu – one page of food items, fifteen of drinks including about five alone on Scotches. But there is ample choice at all price points from upmarket Italian, all the way down to cheap and cheerful holes in the wall selling Thai.
It's amazing being so close to the centre of town and yet to be in such a peaceful suburb: we could have walked to the Opera House in 30 minutes, or just to the point overlooking the harbour with views to the Bridge and Opera House in 5 minutes. Public baths were also walkable, and the ferry to Watson's Bay stops just past the Naval yards.
Pros and Cons
Pros

Location – quiet suburb but still close to everything
Huge Room, comfortable bed
Really good breakfast
Heritage hotel – it's like being part of history

Cons

Don't expect a gym or pool – though public baths are nearby, and there are gyms a short jog away in Kings Cross
Would I Return?
Definitely! Simpson's is a calm oasis handily located near the CBD. It manages to offer modern conveniences as well as reflect the historical character of a Sydney of times gone by.
Simpsons of Potts Point supported our Sydney trip by providing a complimentary stay. All opinions remain our own.