The weather doesn't look too promising with spits of rain threatening to turn into something heavier, so I'm glad the Central Hotel is perfectly placed for a short trundle down from the Norwich train station with my luggage.
The check-in process is easy and the friendly receptionist shows me to room no.7 on the 2nd floor. The building is deceptively small, there are around 20 or so rooms up stairs and down various hallways and across landings.
The room is pretty small but has a sink and a view of river, and tea/coffee facilities. I have a railing to hang clothes, so manage to unpack a little.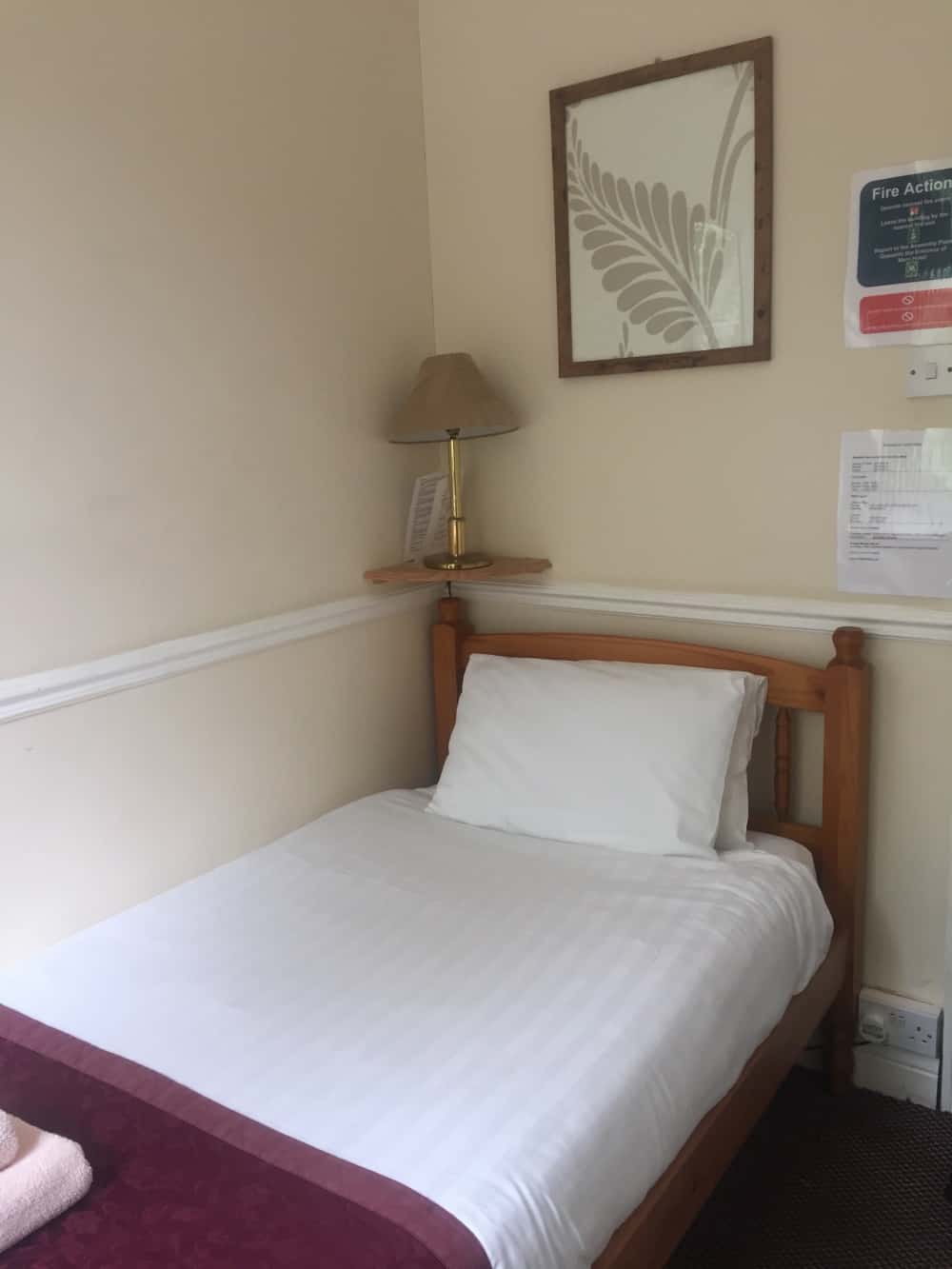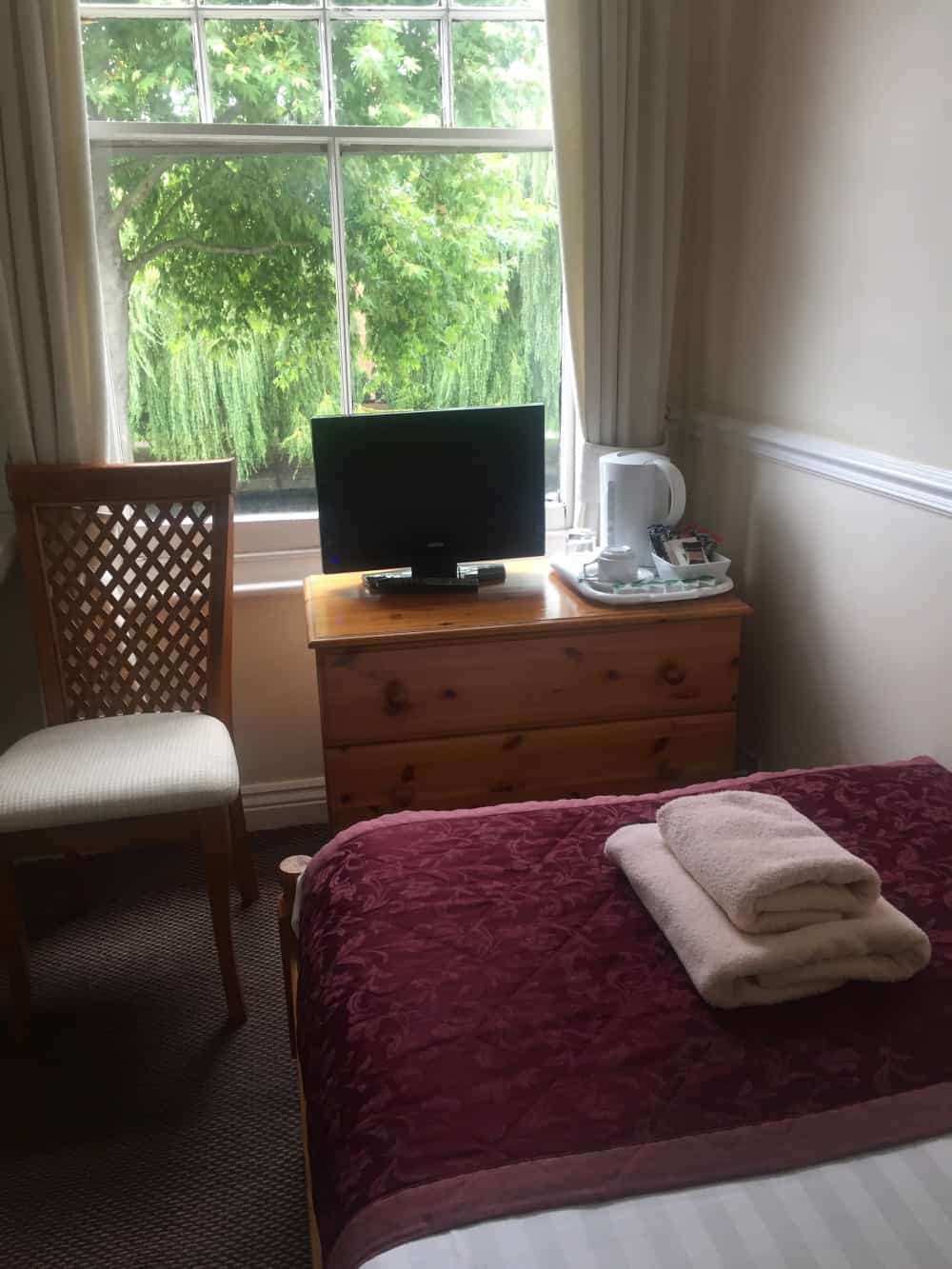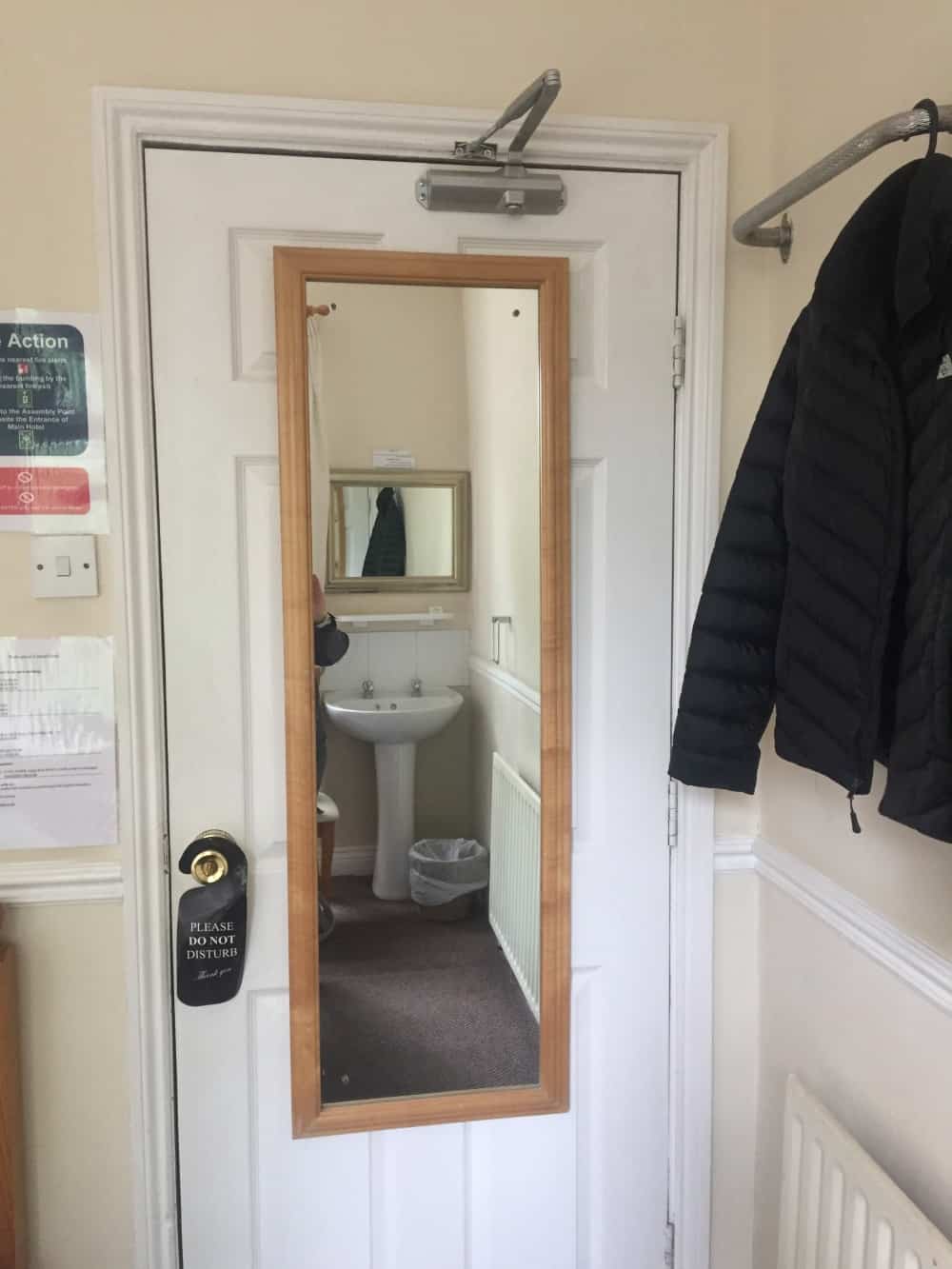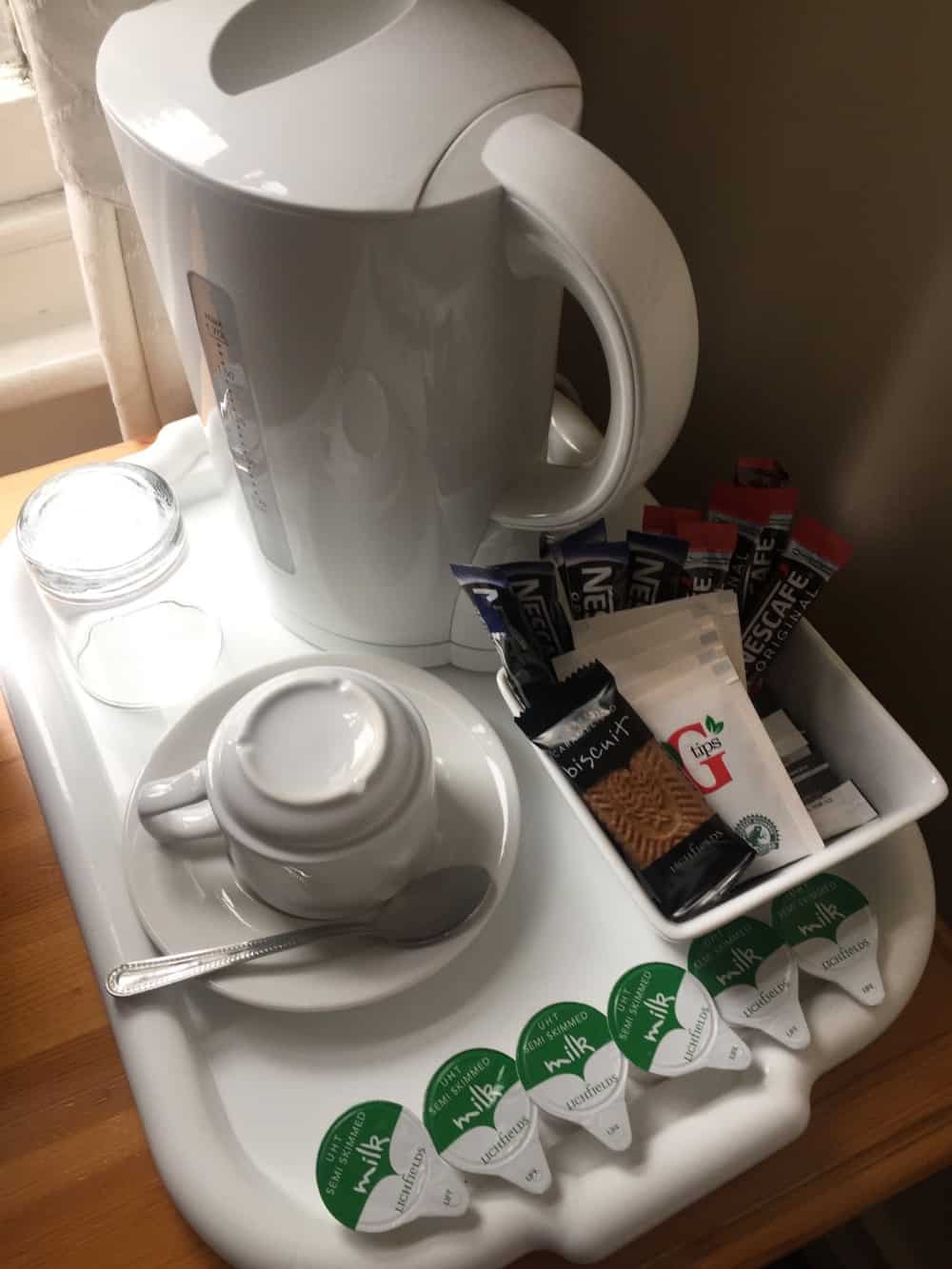 The shared bathroom is just down the hallway and is a good size with a toilet, sink and shower.
Later I spot a moth by the bedside lamp and think it's dead but it turns out to be alive and flies onto the bed. I let out a blood curdling shriek (I hate moths) but no one comes to investigate. After much tentative prodding it flies onto the window and I manage to catch it with a cup and brochure and leave it on the dresser to put outside next morning.
I get an ok night's sleep thankful that I'm not sharing the bed with the moth, though the curtains are quite thin and there's a street light shining in.
Breakfast
The continental breakfast is costs a small fee, I think it was £2.50, and includes three kinds of cereal, yoghurts, packaged weetabix & waffles, toast, preserves and coffee/tea, juice. The full English you have to pay more for but it looks good – I just get the continental, it's enough for me.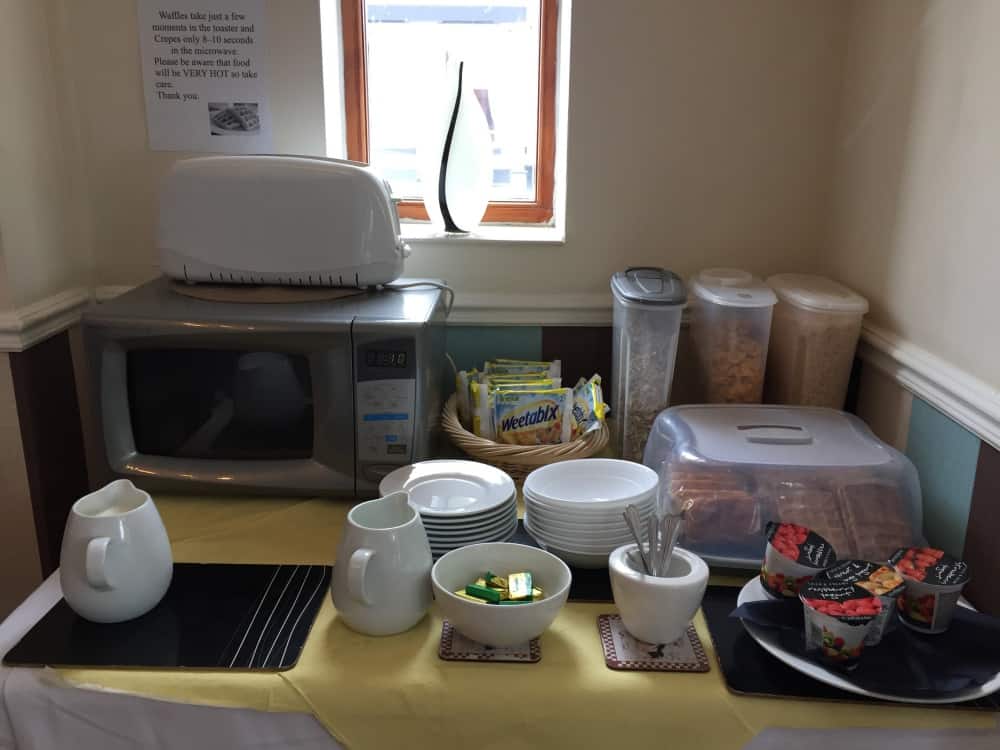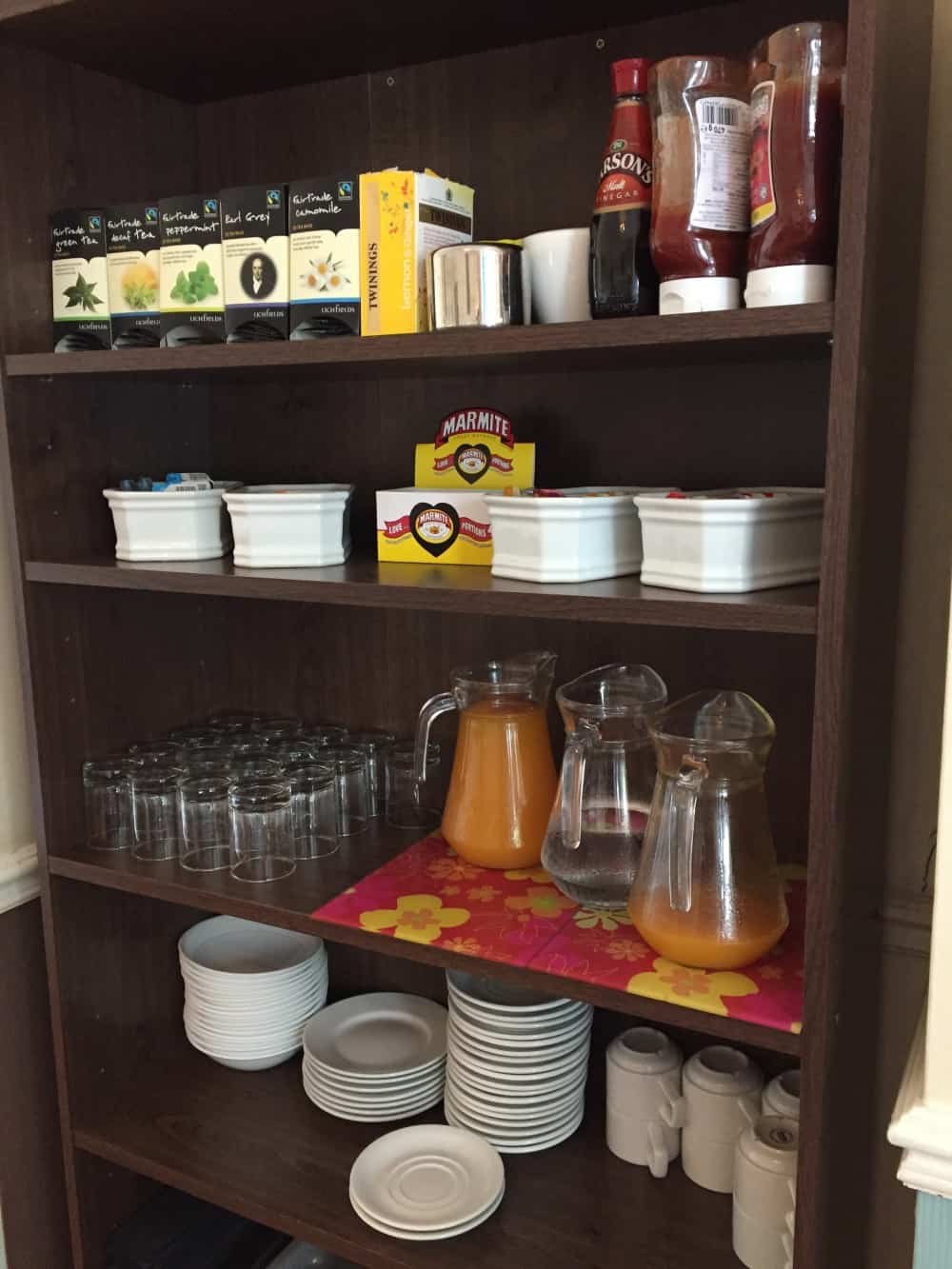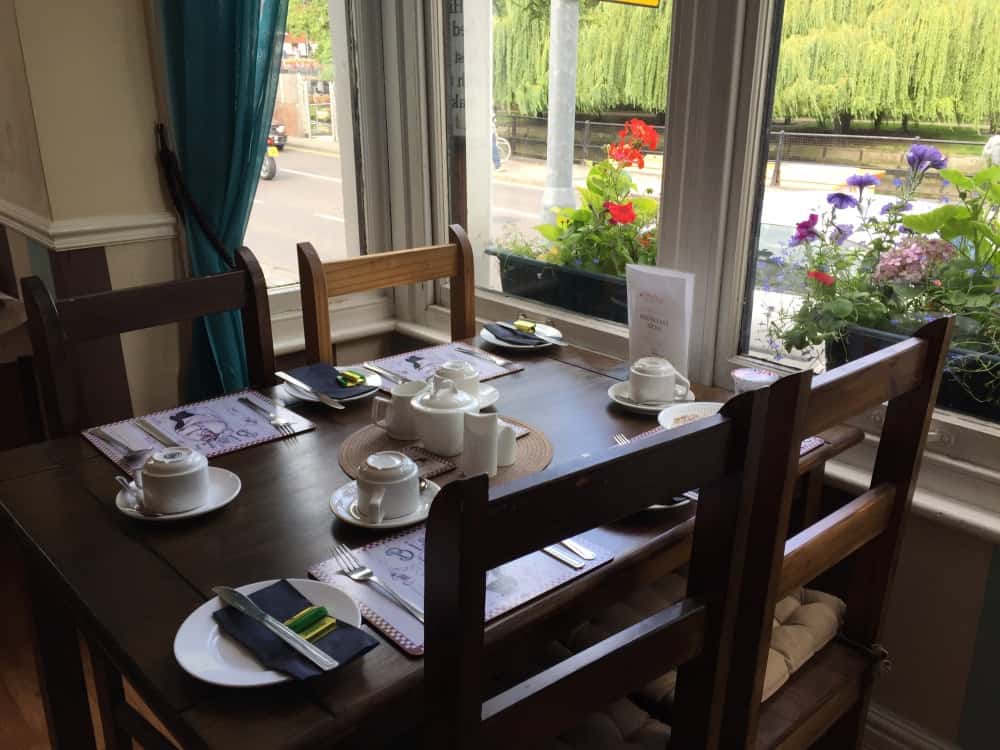 The serving staff are friendly, though a guest complains to one that the radio is off the station and the staff member just listens and says "so it is" and walks away. I fix it on my way to get some jam as it's annoying me too.
I've booked to stay 4 nights and there are a range of clientele each morning in the breakfast room including: single travellers, holidaying couples and builders here on contract work.
Facilities
The hotel is at the lower end of price scale but there are still housekeeping services. When I come back each afternoon the bed is made and the rubbish bin emptied, so I can't fault them on cleanliness.
Location
The hotel's location a short walk from the train station makes it convenient for day trips from Norwich. One day I catch the train to Cromer to check out the pavillion on the pier and end up at an interesting lifeboat museum at the end of it. From this I pick up a brochure advertising another nearby which is dedicated to the local hero Henry Blogg who saved numerous people from shipwrecks.
Both museums were free and well worth a visit.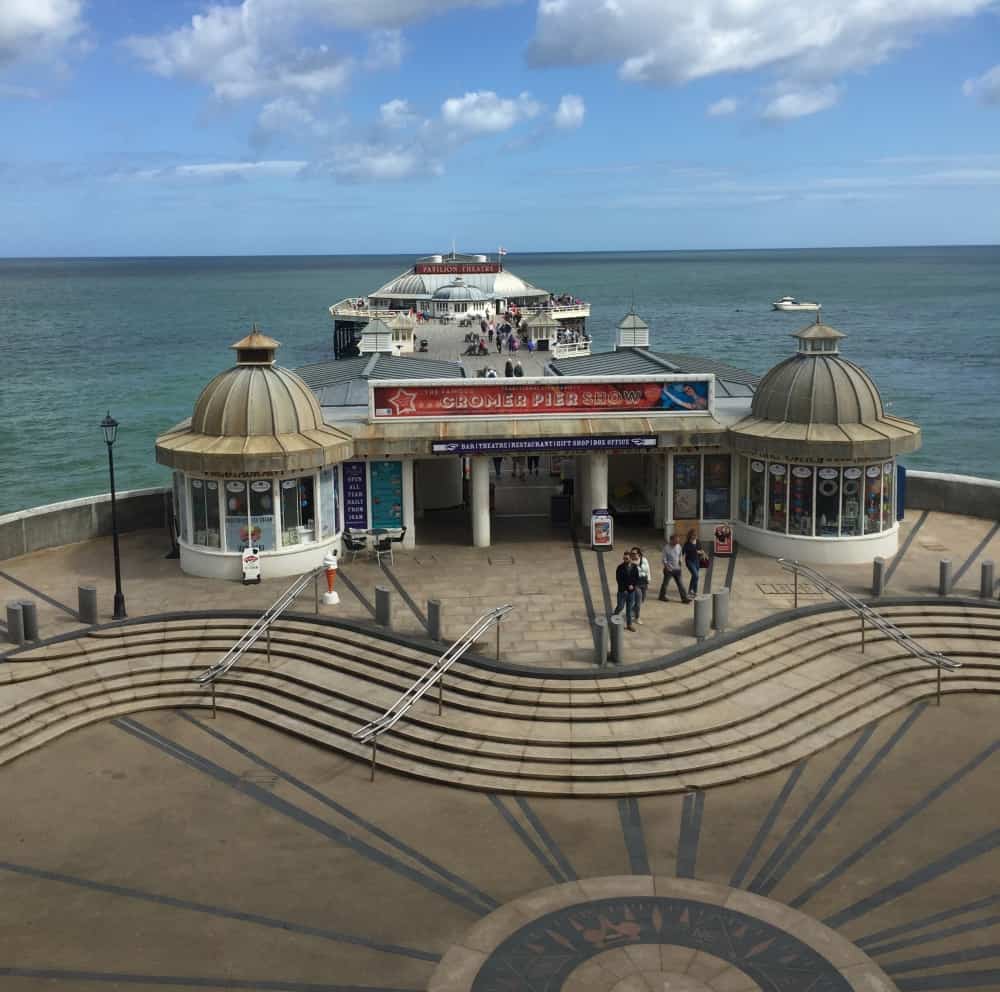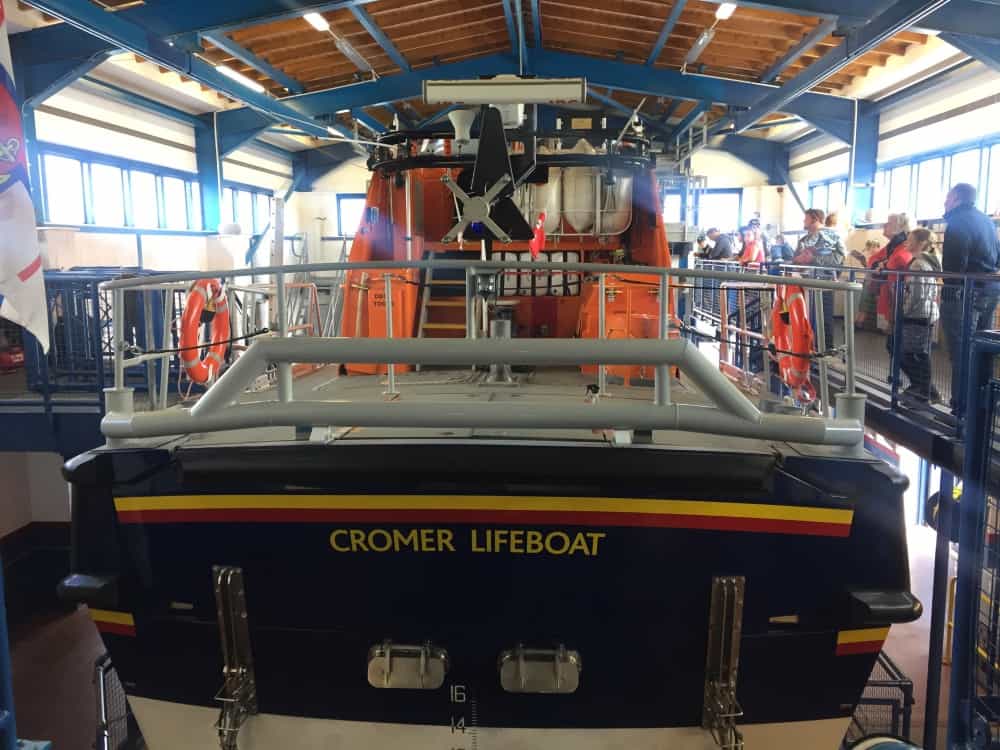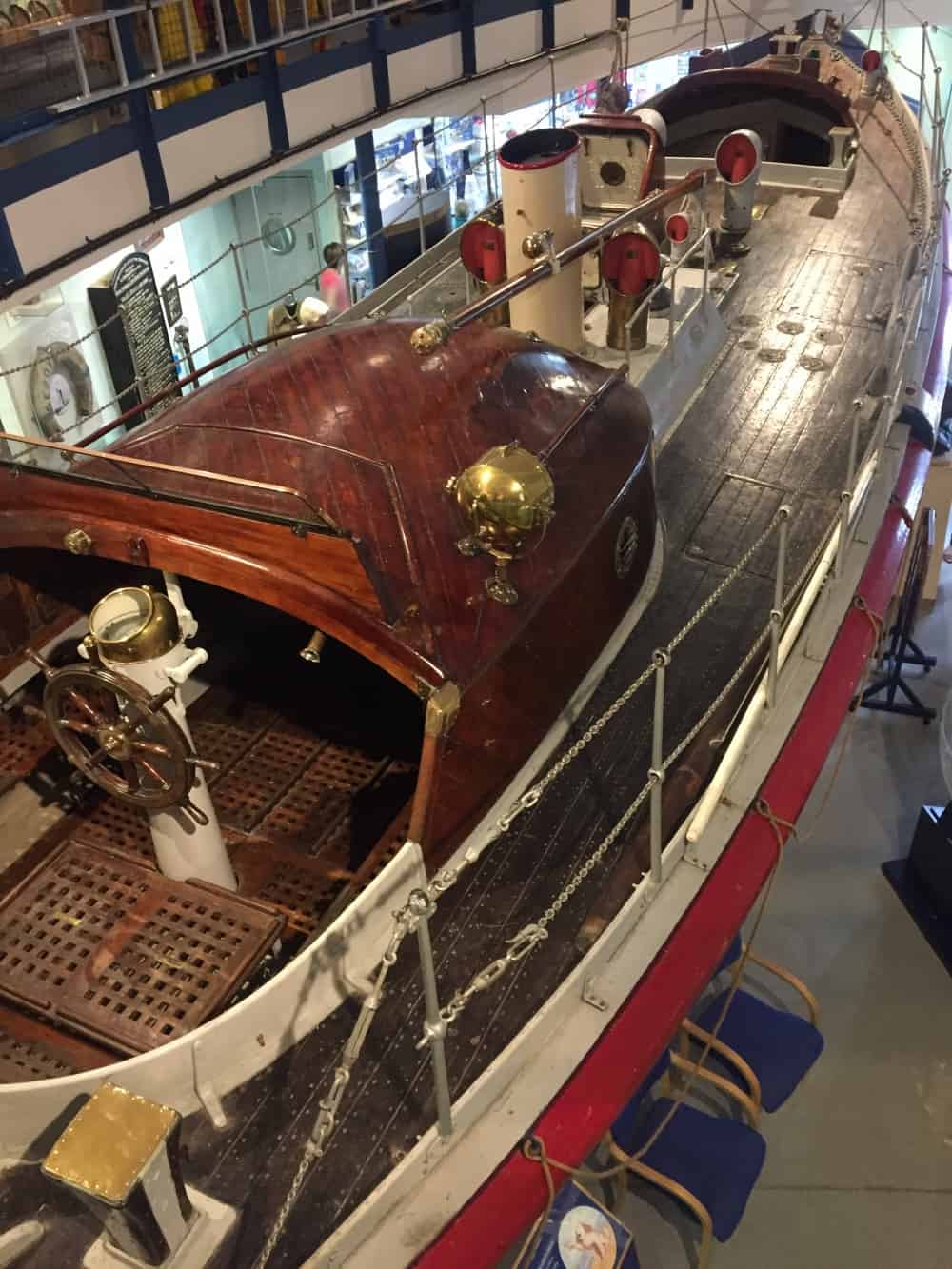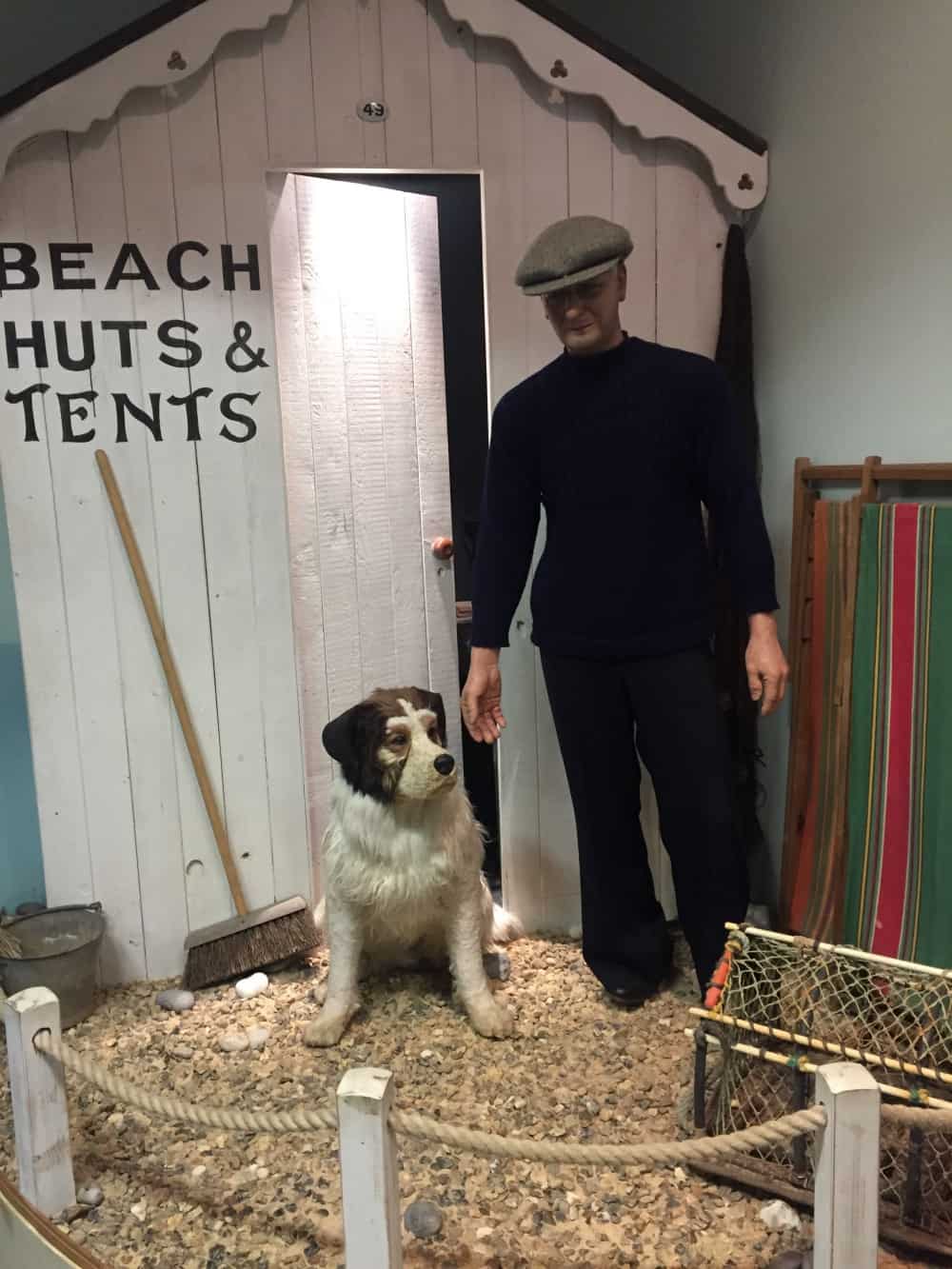 The bus stop in Thorpe road has frequent buses that go into town, but if you want to go to Great Yarmouth, you have to catch it from a different bus stop.
The riverside walk that runs alongside River Wensum and up past the cathedral is a pretty stroll and accessible through the courtyard of the pub opposite the hotel. There's another pub called Adam & Eve that makes a good stop half way along.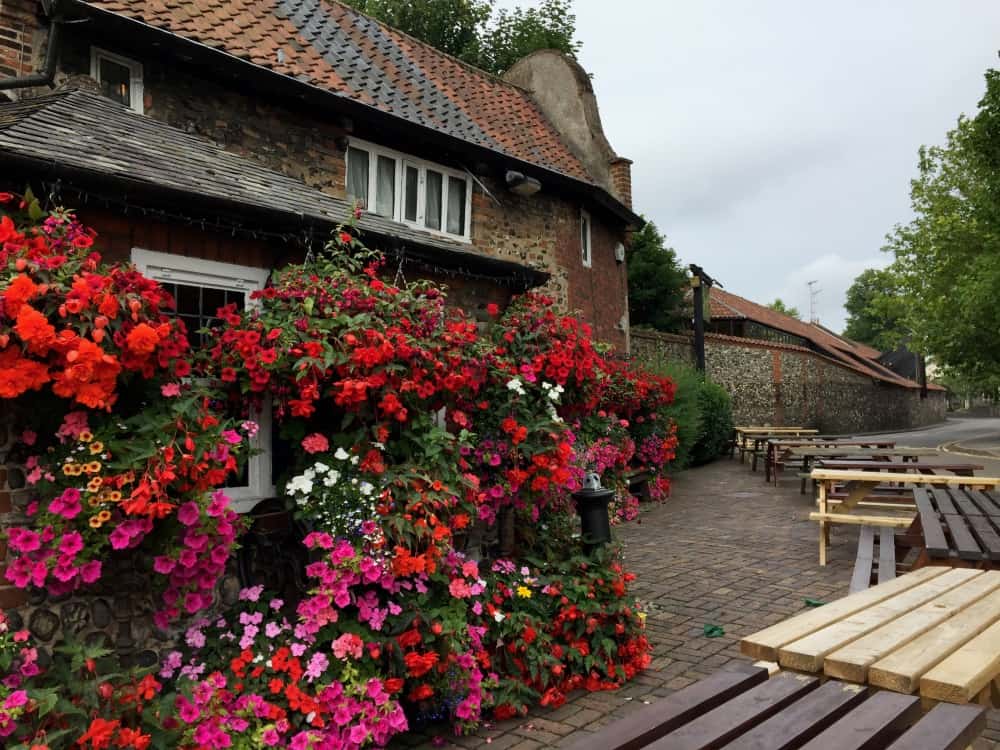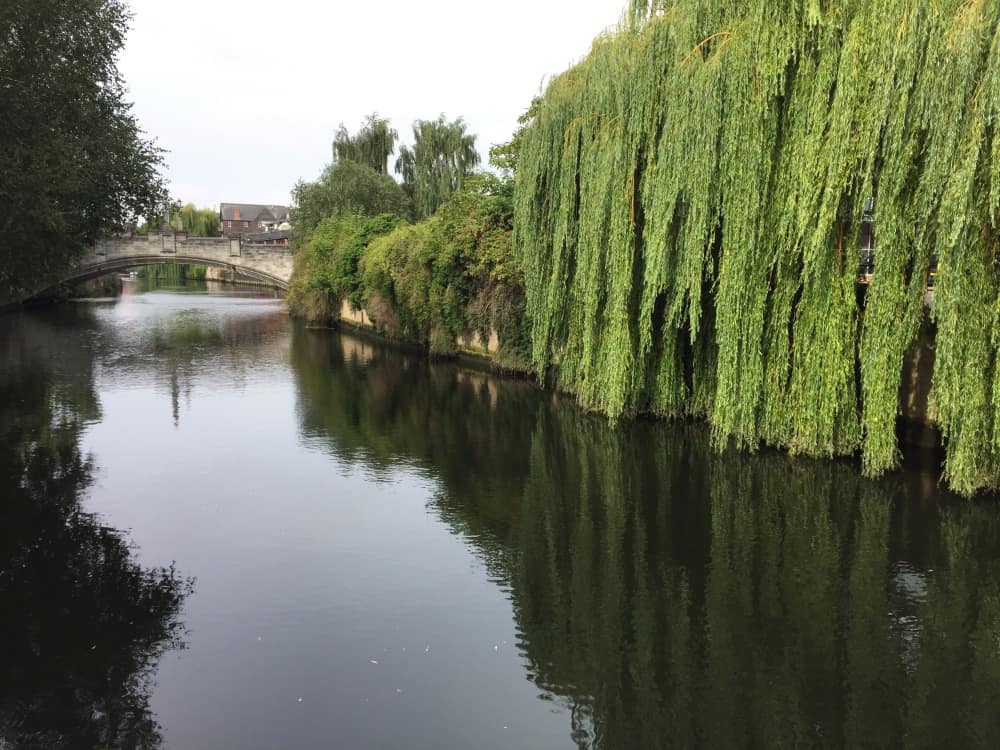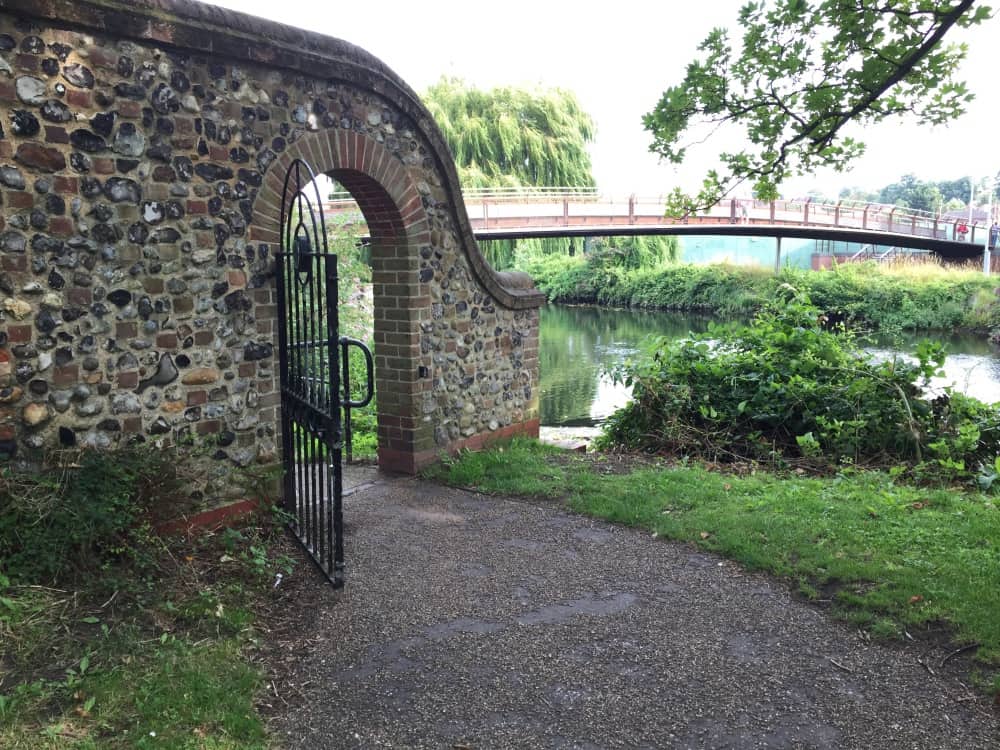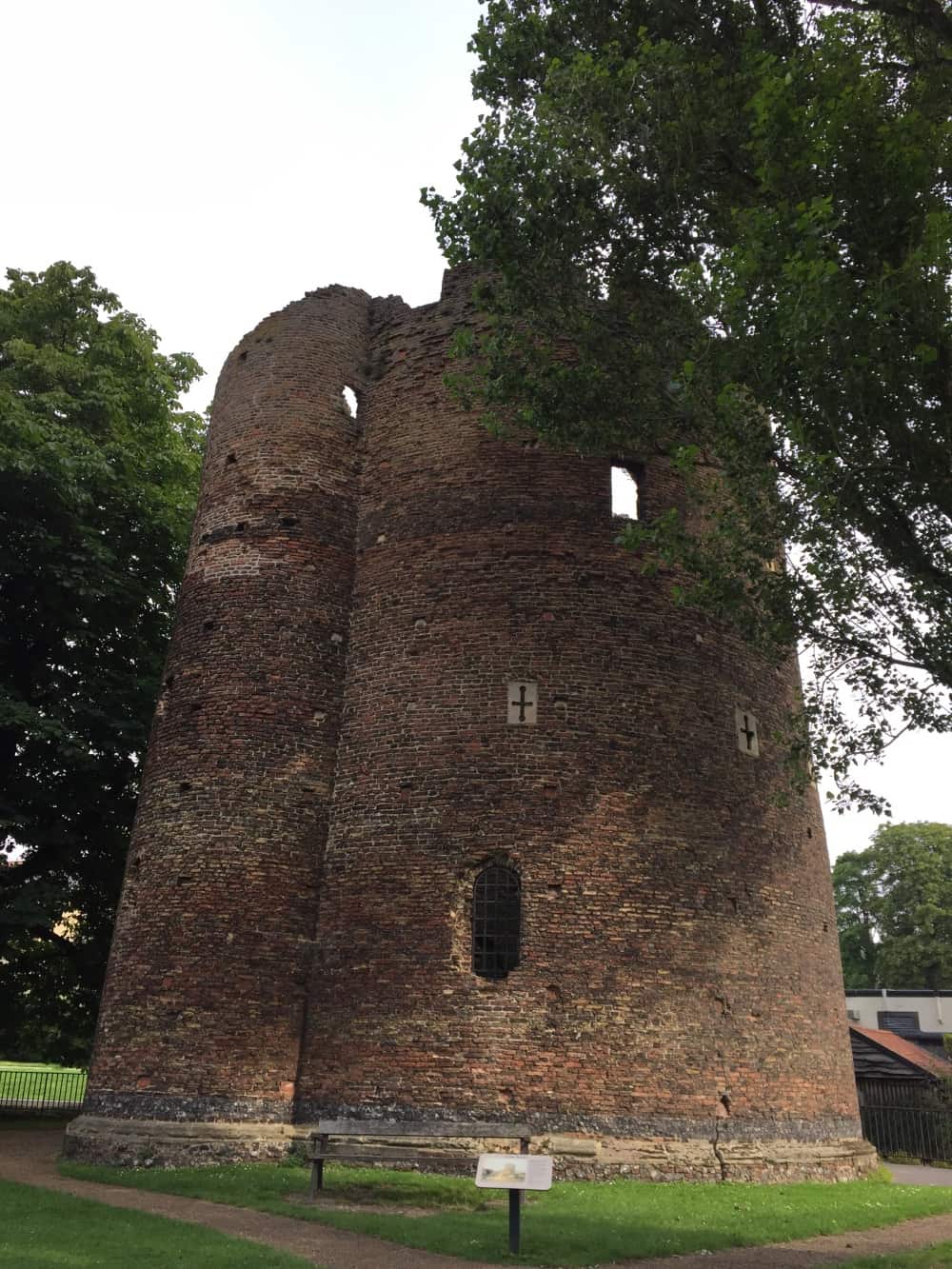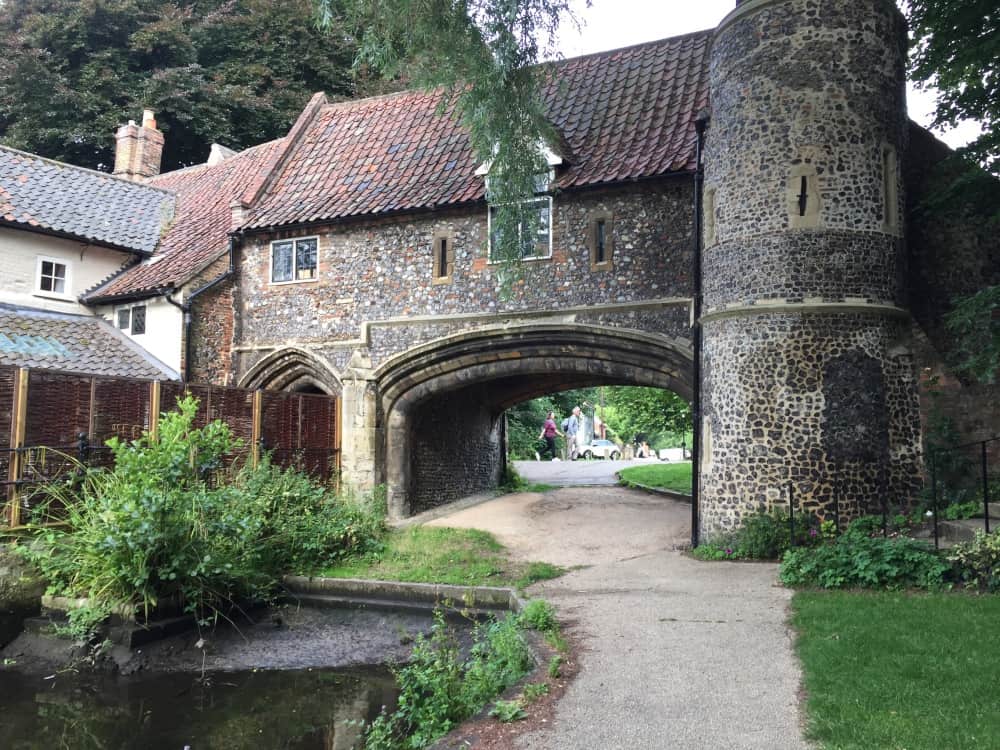 To get into town it's just a 15 minute walk into the centre of town and Norwich Castle, which we visit when Chris arrives on the Friday.
There are plenty of cheap eateries in Prince of Wales Road, including a one stop shop for groceries, a meatball place and a fried chicken place. I tried the Olive Tree on my first night and ordered a takeaway vegetarian lasagne. I was part way through it back at the hotel when I realised it was actually a meat lasagne which made me laugh.
Pros and Cons
Pros

Location: very accessible for train & bus
Cheap and cheerful
Shared bathroom always available except once, good shower & free soap
Luggage storage
Secure, has CCTV cameras.

Cons

Room a bit on the small side
Couldn't open the window
Bit of road noise, no double glazing
A bit of a walk into town but nothing too arduous if it's a fine day
Breakfast isn't included.
Would I Go Back?
Yes, I found this to be a perfectly solid budget hotel with friendly staff and a great location. I loved the riverside walk!