£ = £10-15
££ = £15-20
£££ = £20+
Voodoo Rooms £
Ascending the stairs from street level brings you out into a grand bar/restaurant very well decorated in what I have seen variously described as a gothic, baroque and neo-baroque style. Lots of gold and black what ever it is!
The menu promises adventurous combinations that I wouldn't have expected and it somehow all works. We both went for the pork and finished by sharing the Kahlua ganache. Mains £11-16.
Voodoo Rooms
19a West Register Street
New Town
EH2 2AA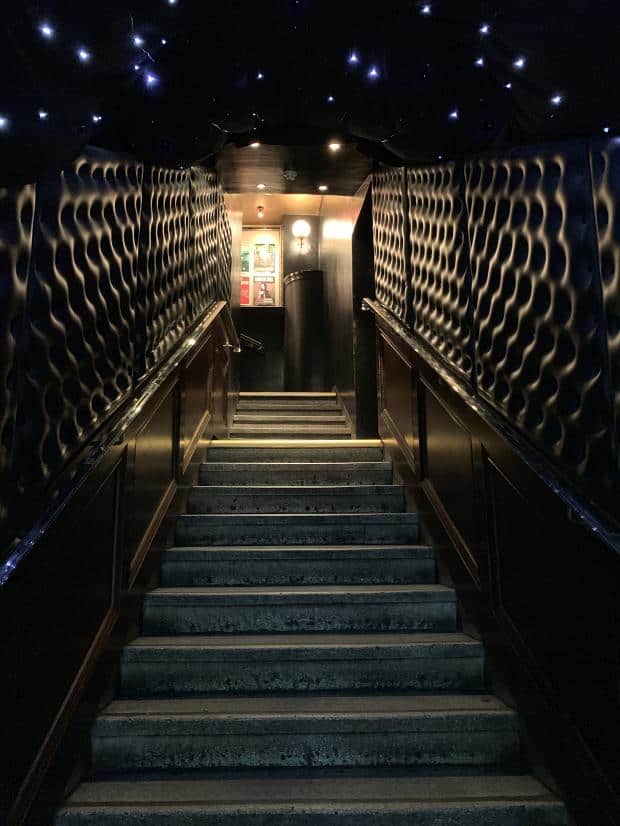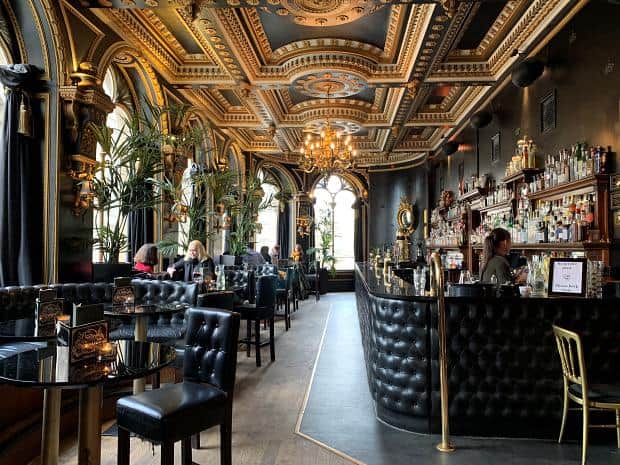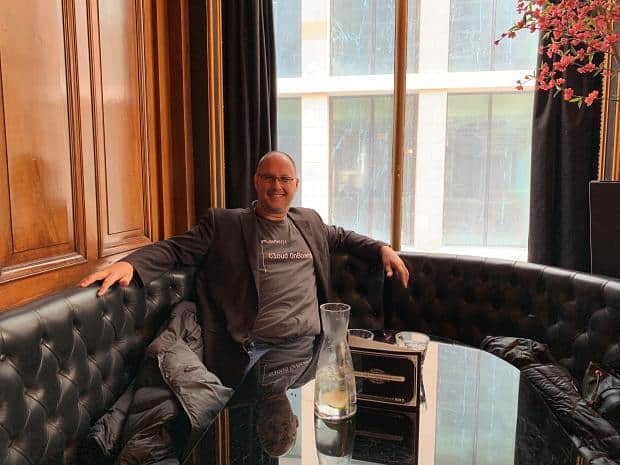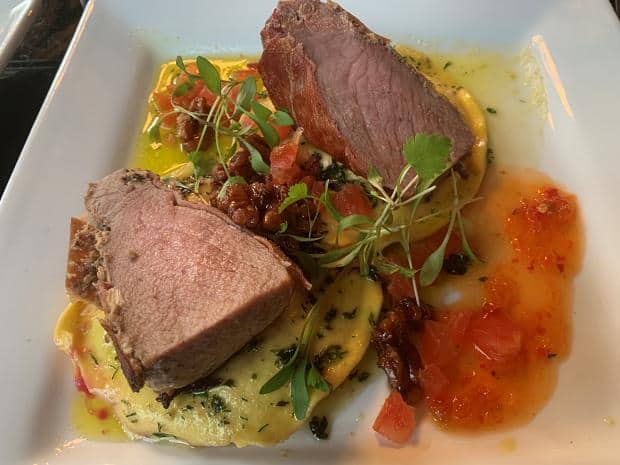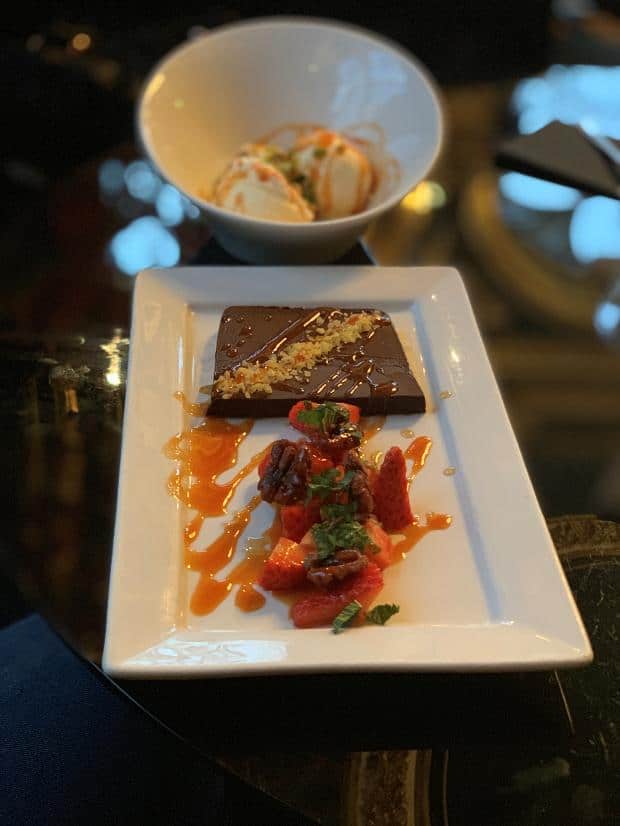 Brasserie Prince by Alain Roux £££
We had an afternoon to kill and a bunch of work to do after checking out of the Balmoral, so we hung out at the hotel's brasserie using their internet. Periodically we would order a bite, getting through croque mesdames, fries, macarons and hot chocolates. Friendly staff. Mains £16.50-26.
Brasserie Prince
1 Princes Street
New Town EH2 2EQ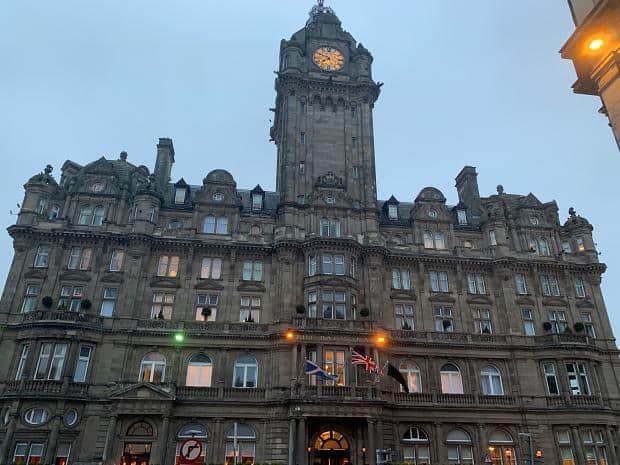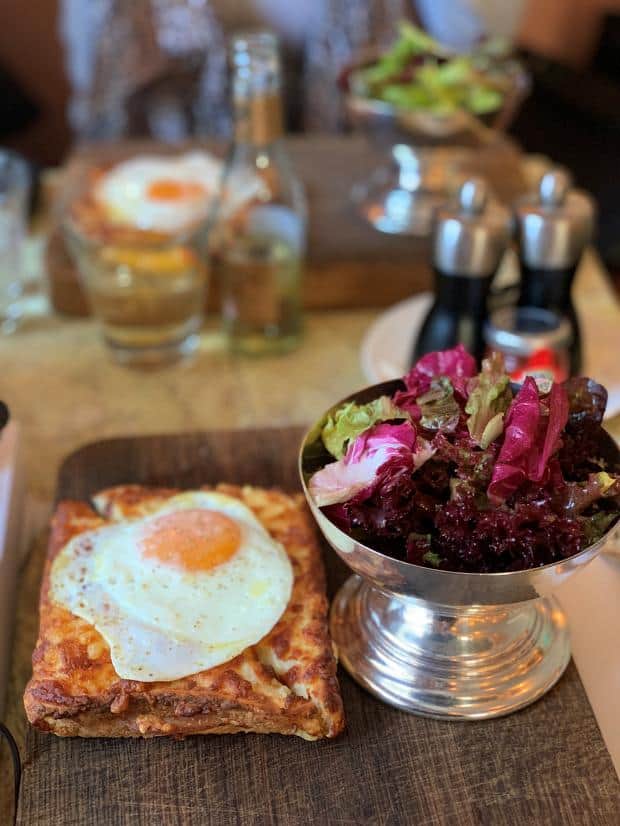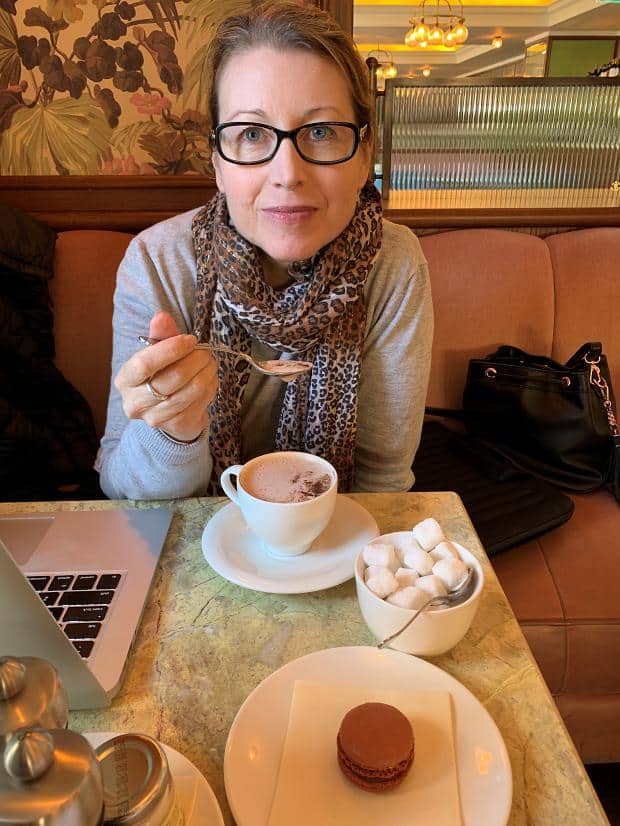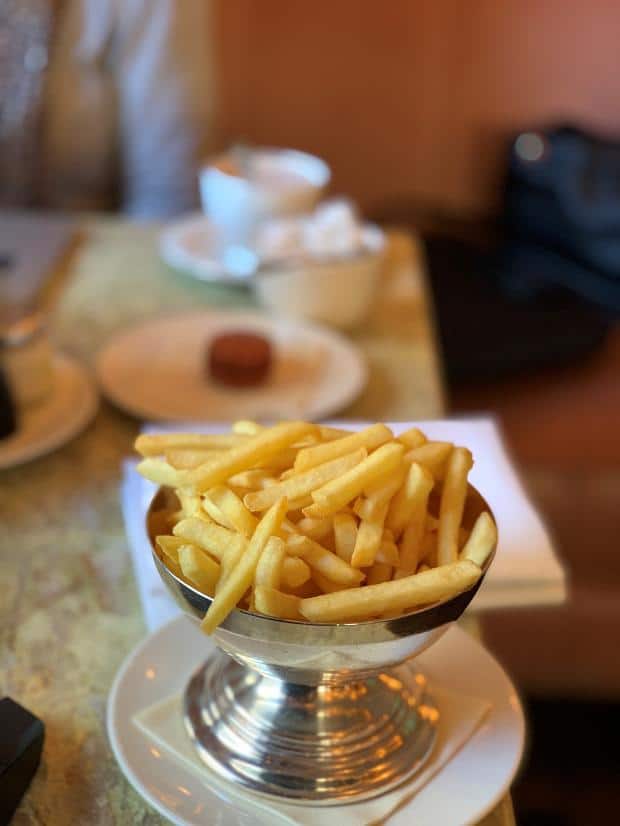 First Coast ££
Unpretentious dining in Haymarket. Loved the freshness of the salads. Mains £14-22.
First Coast
97-101 Dalry Rd
Haymarket EH11 2AB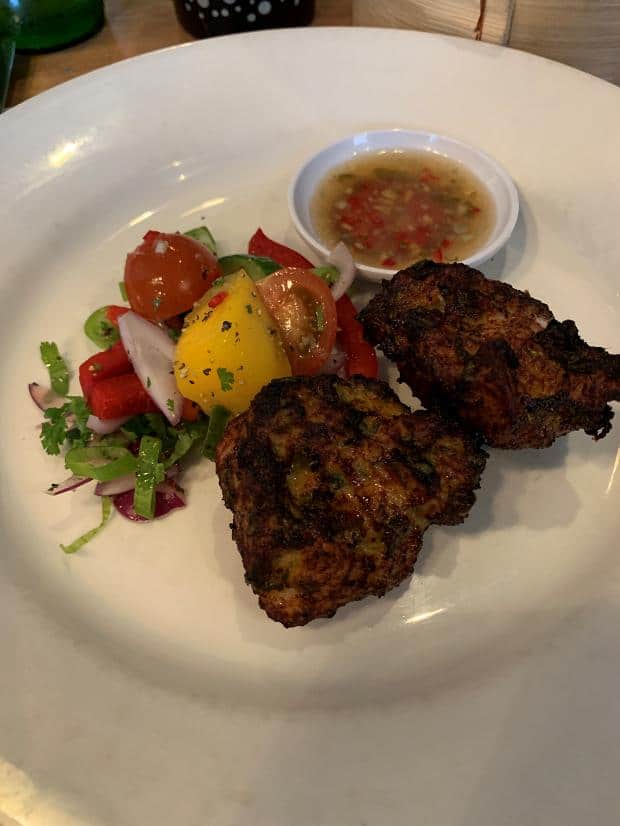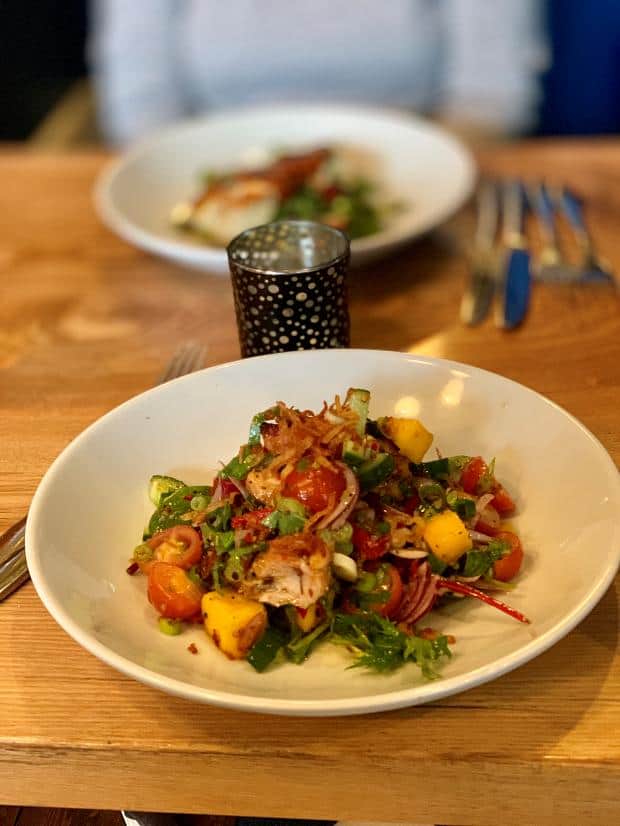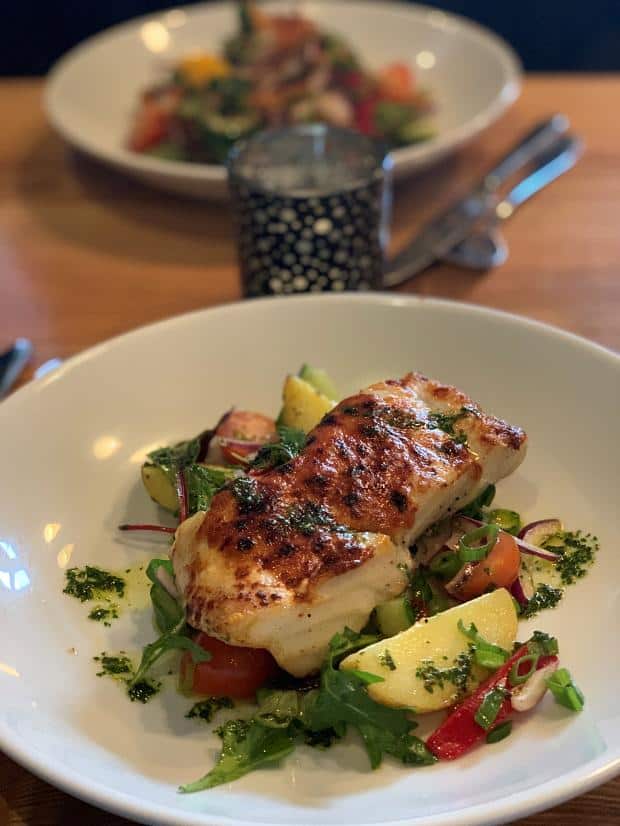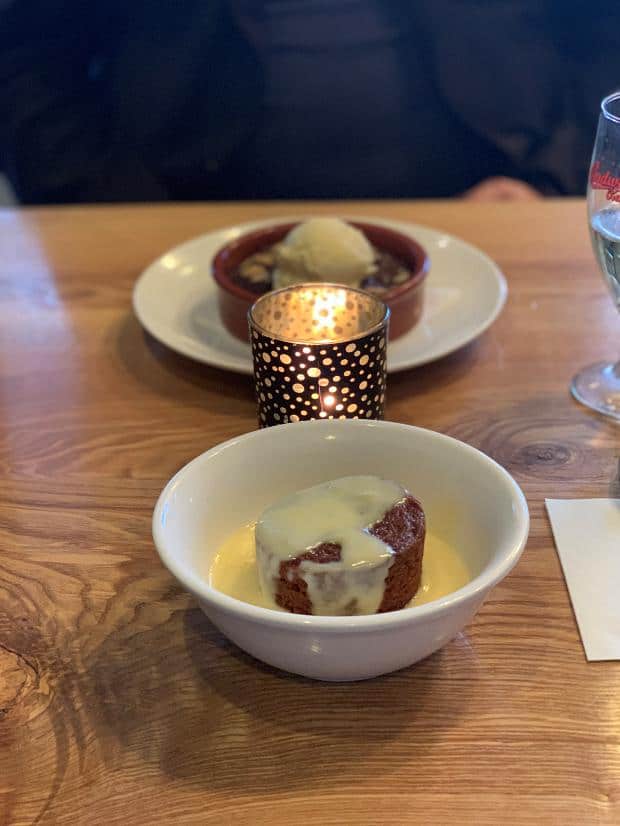 Here Internet Cafe £
An internet cafe was exactly what we needed one day when the heavens opened – we weren't expecting such good food – simple fare like nachos and a slice of cake with a hot cuppa. Just what the doctor ordered!
Here Internet
23 Leven St
Bruntsfield EH3 9LH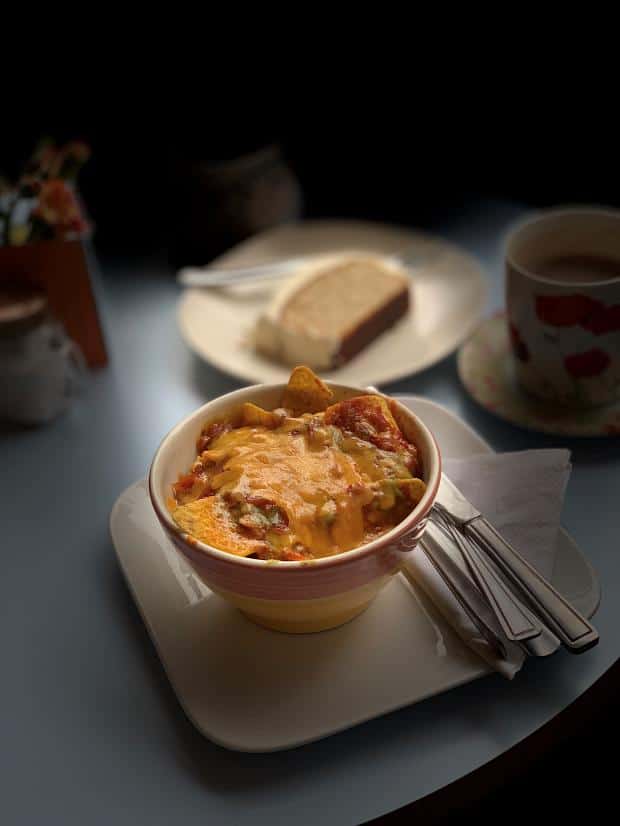 Nang Yang £
NangYang offers a welcome relief from the surrounding sterile glass skyscrapers and serves up delicious Malaysian and Chinese food. My favourite is the Malaysian street food flat noodles: Char Kway Teow, and gotta love banana fritters. Mains £9.50-16.
NangYang
6 – 7 Lister Square
Quartermile EH3 9GL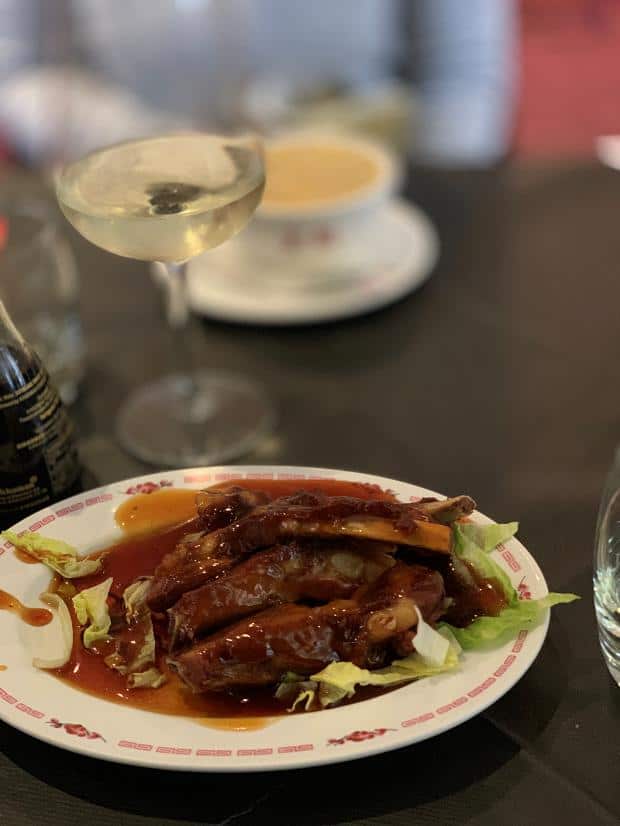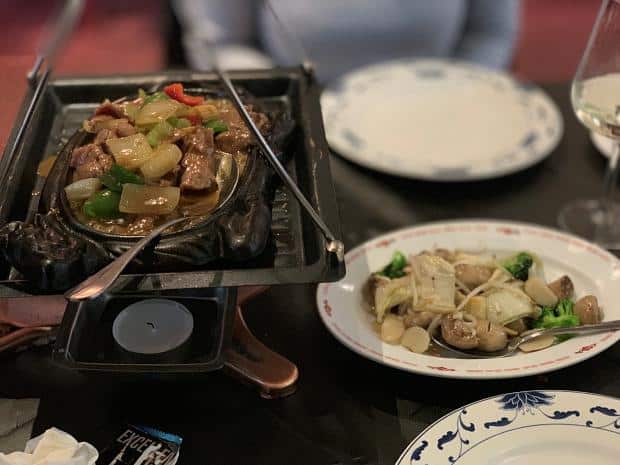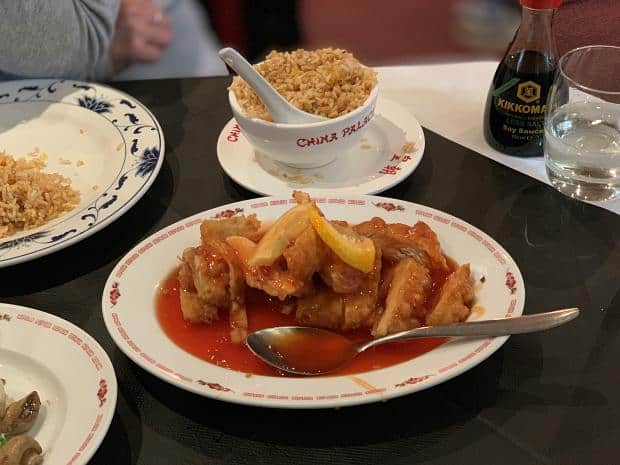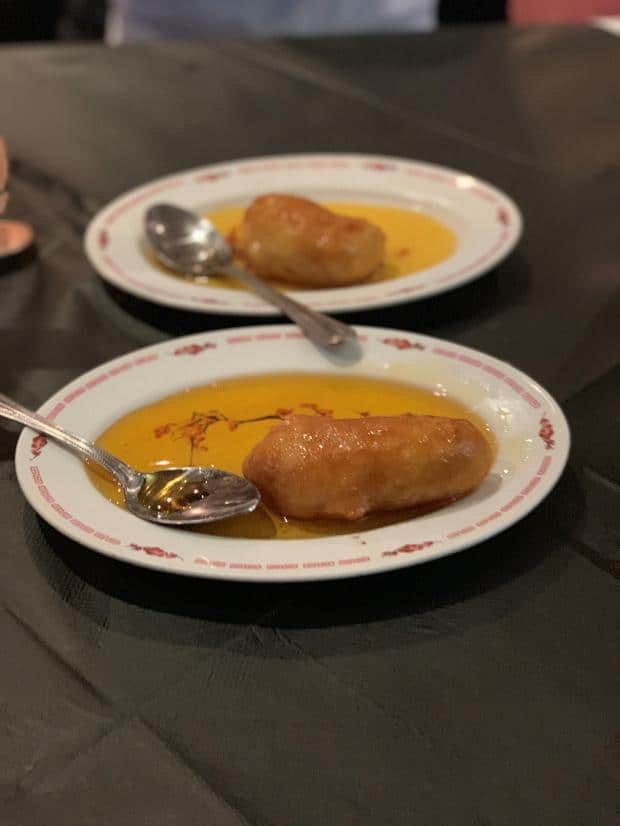 The Shore ££½
The Shore is a medium posh restaurant in the port of Leith overlooking the water. I decided to start with the fish and move on to the steak, much to our fellow diner's mirth. Who goes to a fish restaurant and has steak? Mains £15-27.
The Shore
3 Shore
Leith EH6 6QW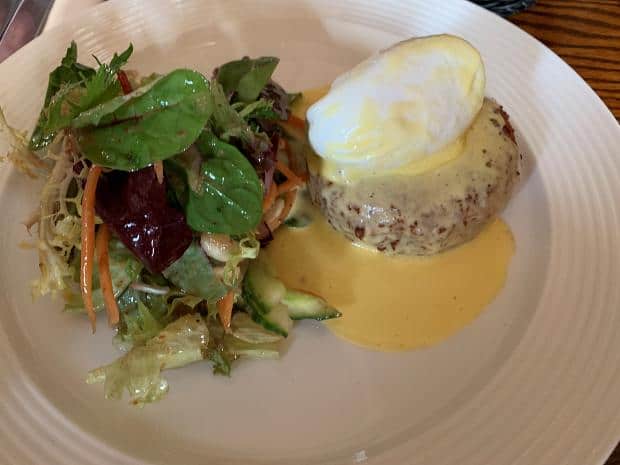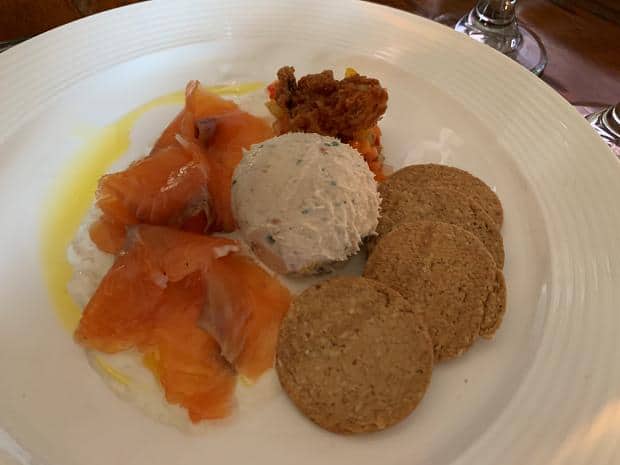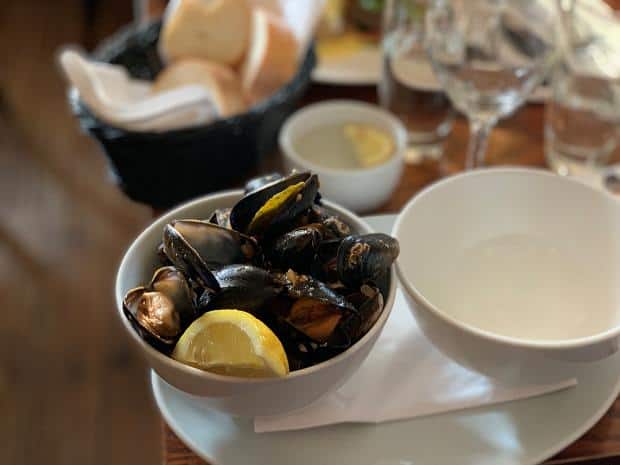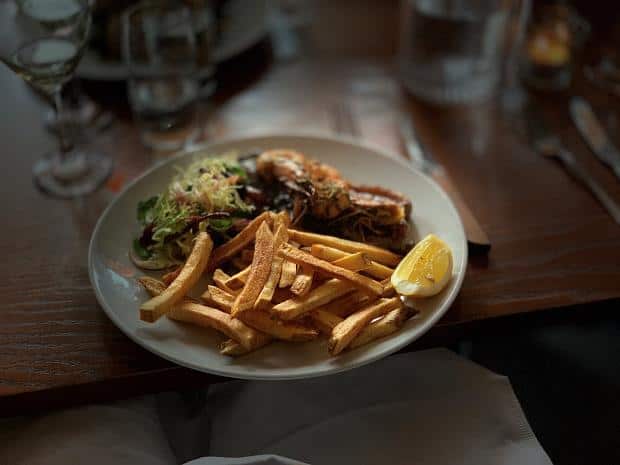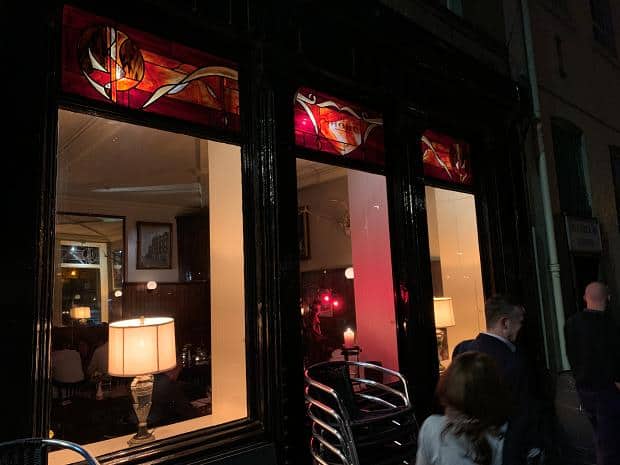 Frankie and Benny's £½
Frankie and Bennys is a chain restaurant; we grabbed a meal from the one in the OceanView terminal overlooking the Britannia, after not being able to served in the cafe onboard but that's another story.
No such bad service at Frankie and Benny's and we get our choice of seats and shoot the breeze with the waitress. I tried the ribs and followed up with a crushed meringue on a waffle, while Ange went healthy with a chicken salad followed by her favourite – New York cheesecake. Mains £10-20
Frankie and Bennys
Ocean Terminal Shopping Centre
Leith EH6 6JJ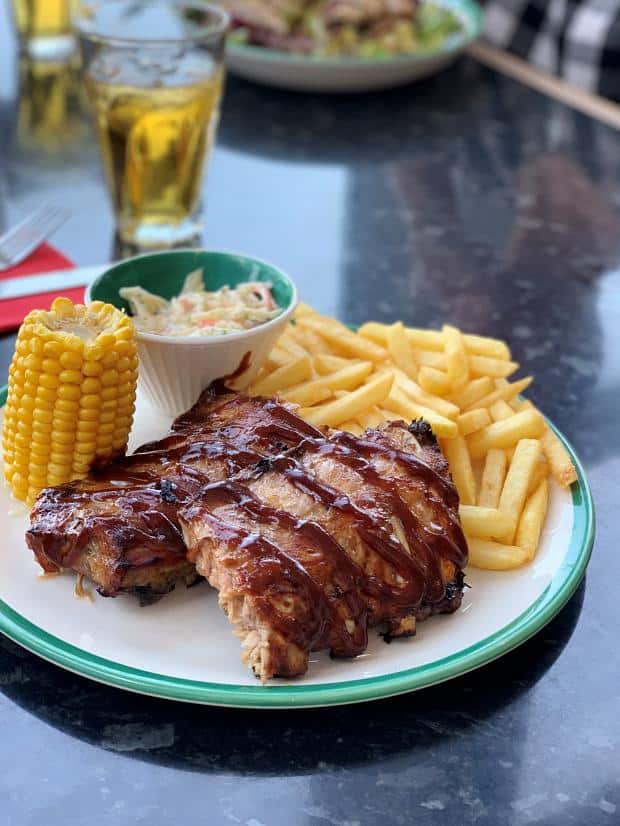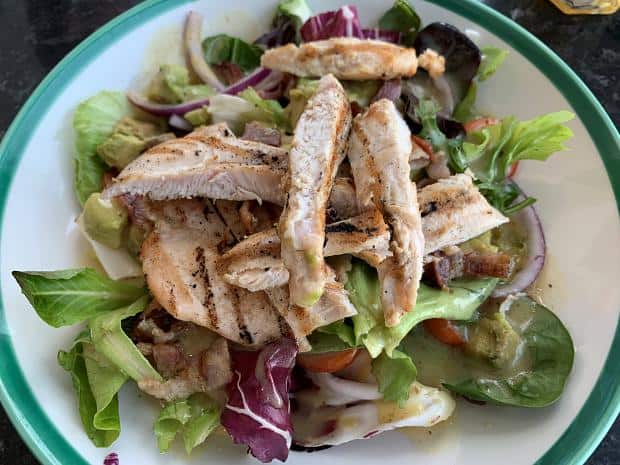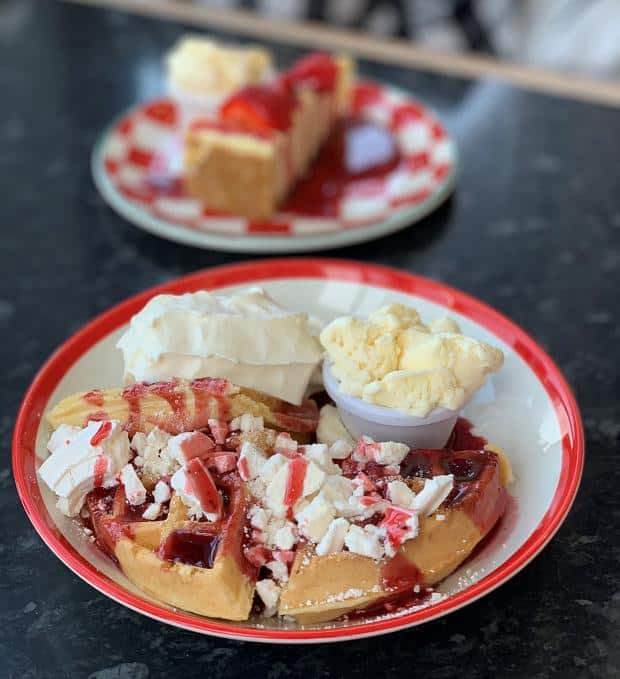 Roseleaf Bar and Cafe £
We'd passed the Roseleaf a few times in Leith and were intrigued by its funky good vibes emanating from within. When we finally got time to go inside we weren't disappointed. Local artists' art featured on the wall, and the burger was a work of art, somehow adorned with a giant pickle.
Roseleaf
23-24 Sandport Place
Leith EH6 6EW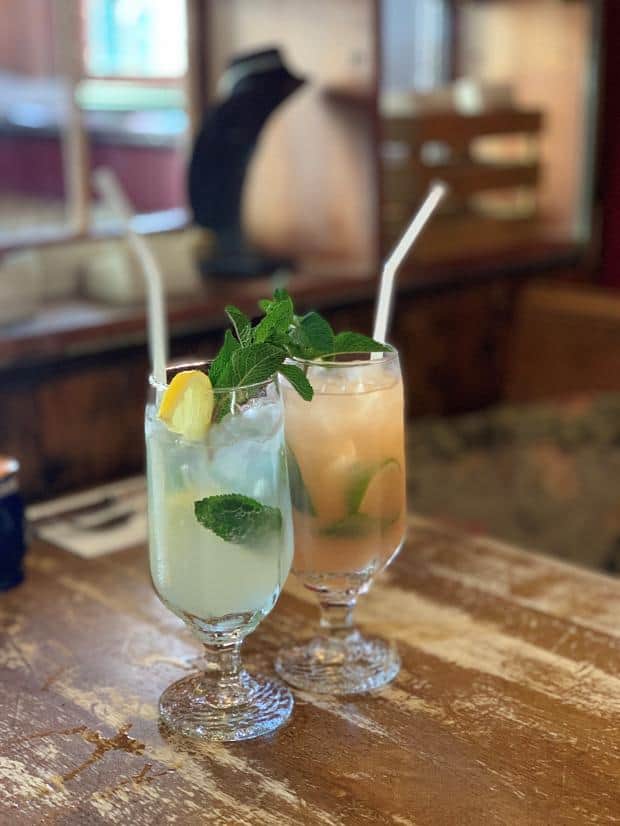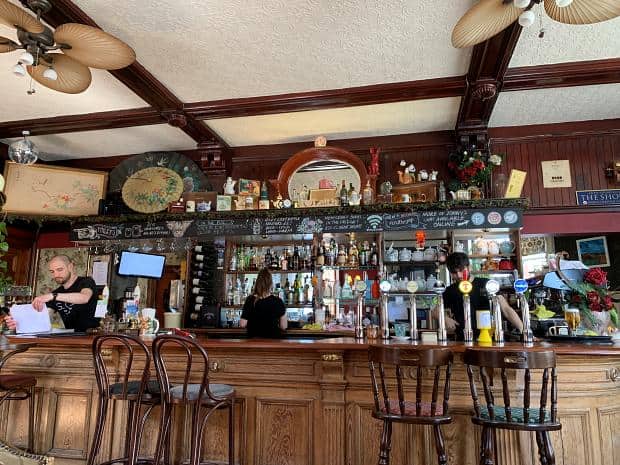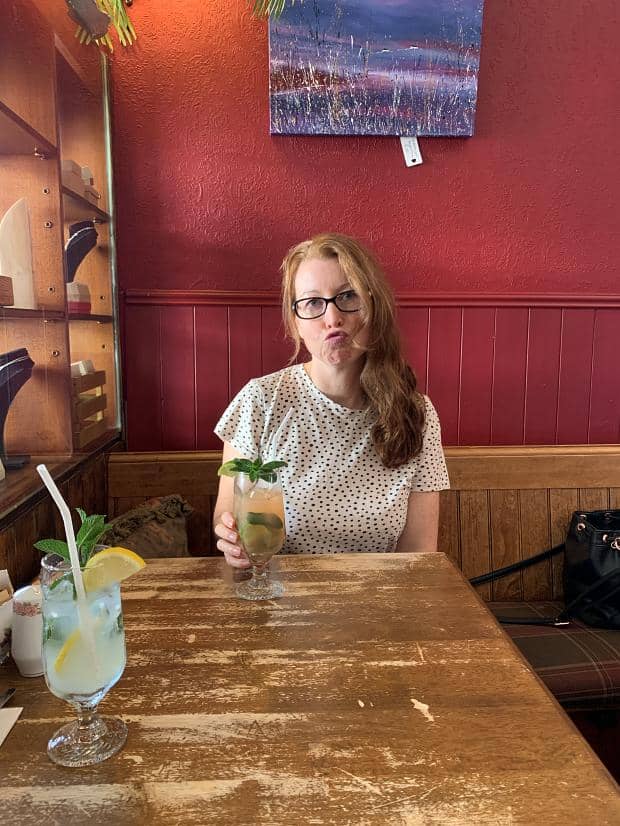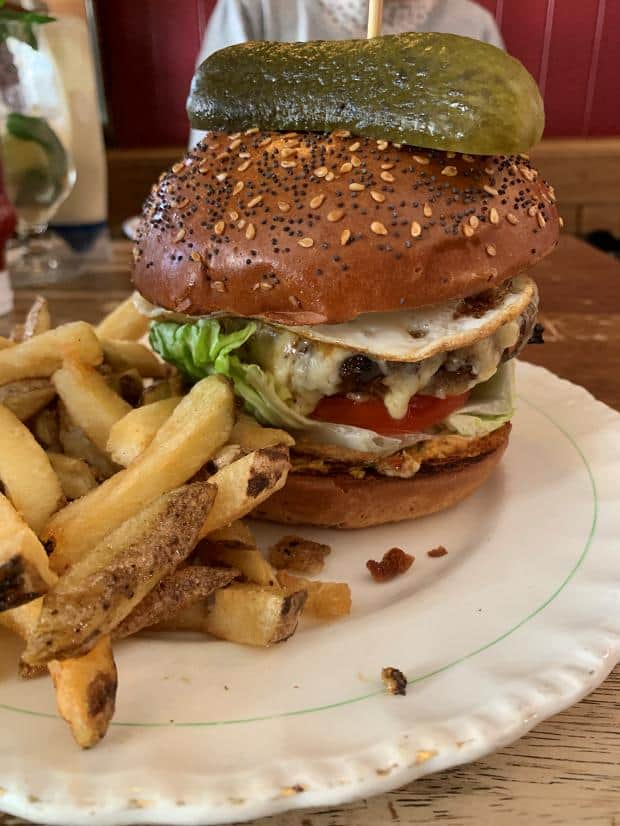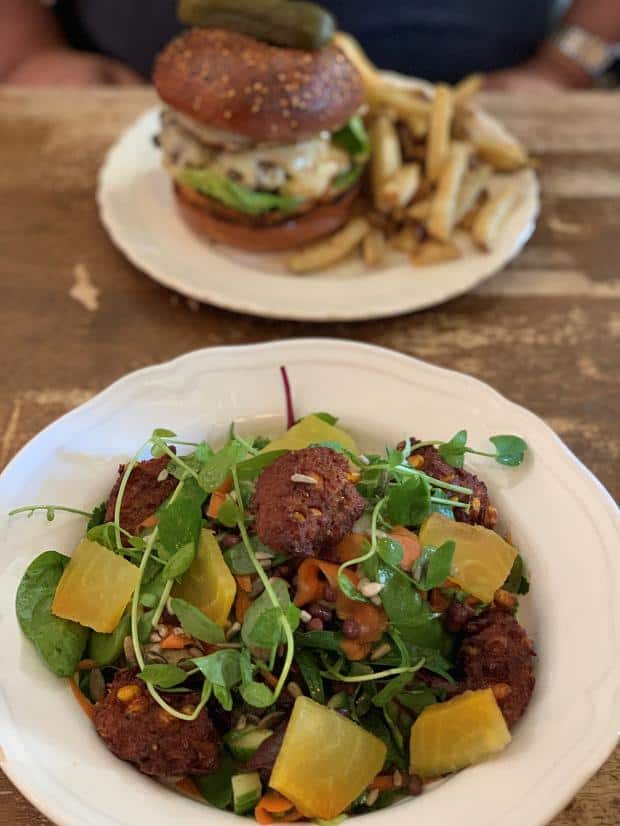 Apothecary ££
The Apothecary, like its neighbour NangYang, sits in modern Simpson Loan surrounded by a mix of old hospital buildings and brand new glass apartment blocks. We first went before a change of ownership and so enjoyed lunchtime pizzas on wooden server boards.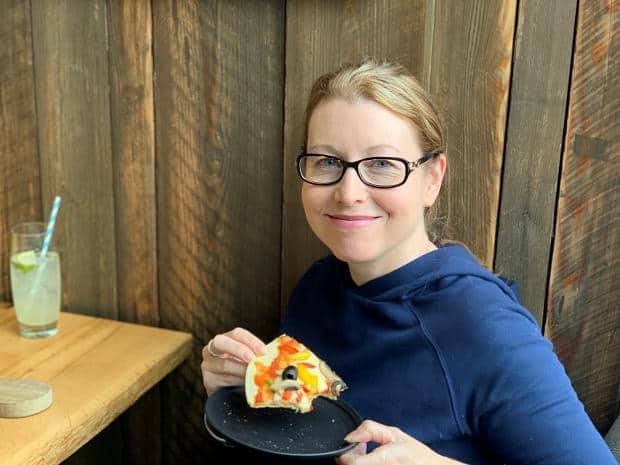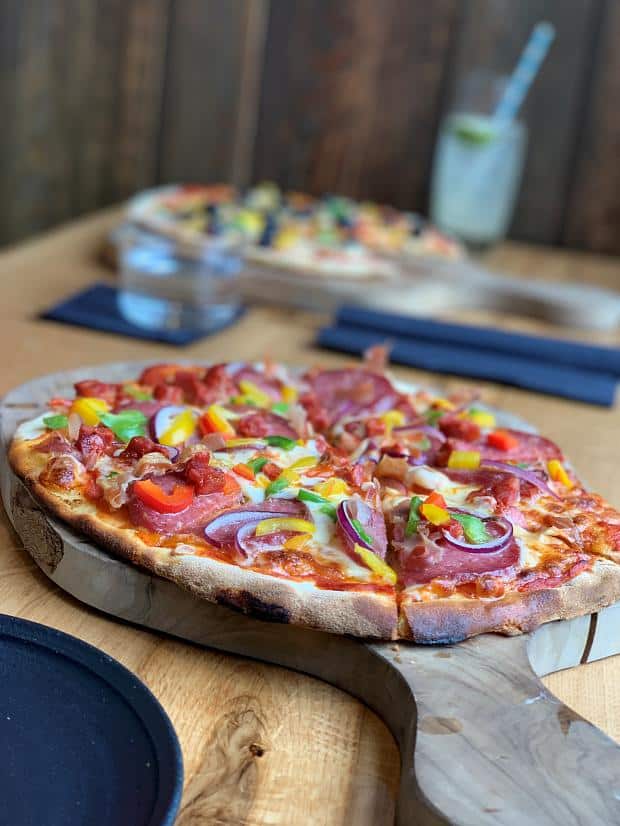 We went back after they had changed owners and had a lovely lunch, enjoying a starter of mussels before launching onto mussels (me) and salmon and mushroom salad (Ange), fish and chips (both) topped off with the sticky toffee pudding. Mains £12-28.
Apothecary
No.8 Lister Square,
Quartermile EH3 9GL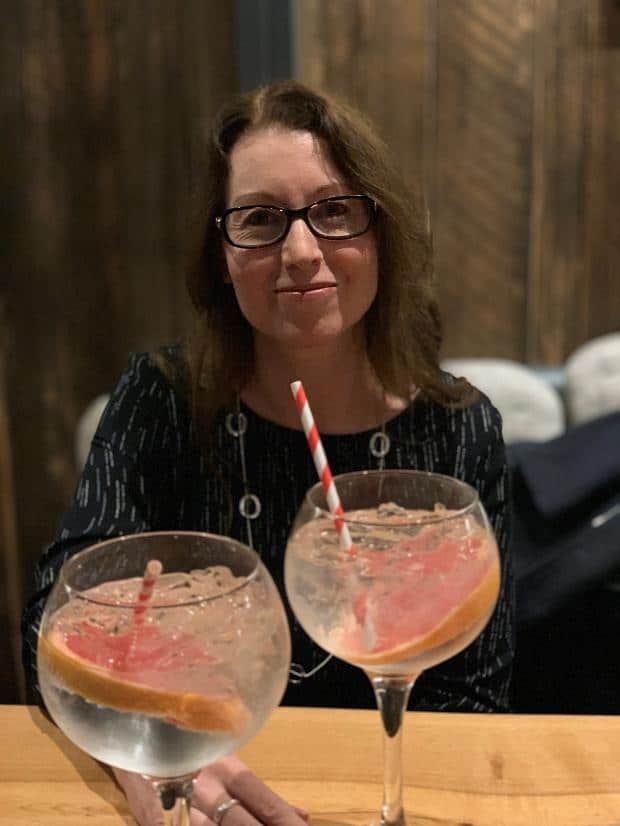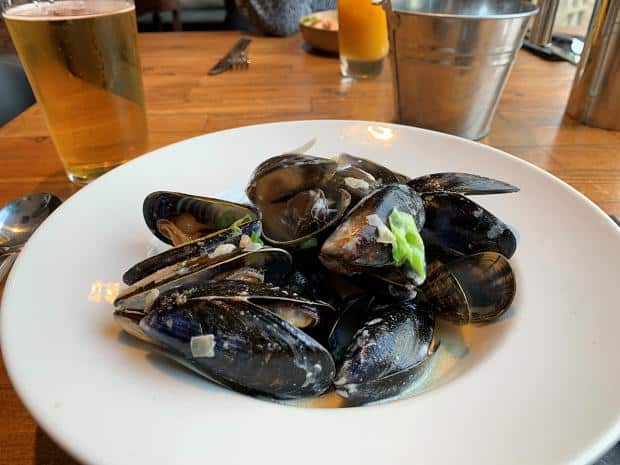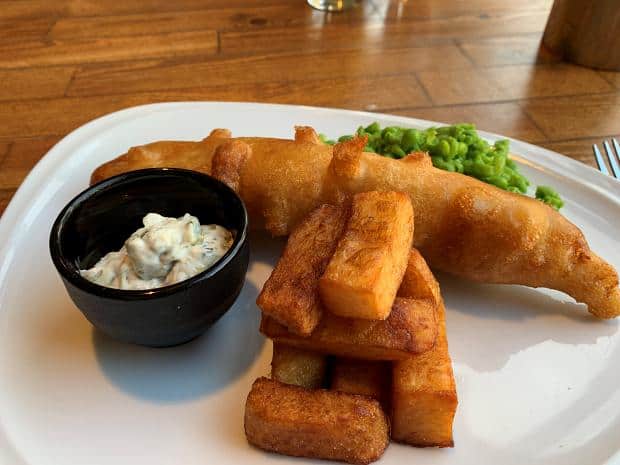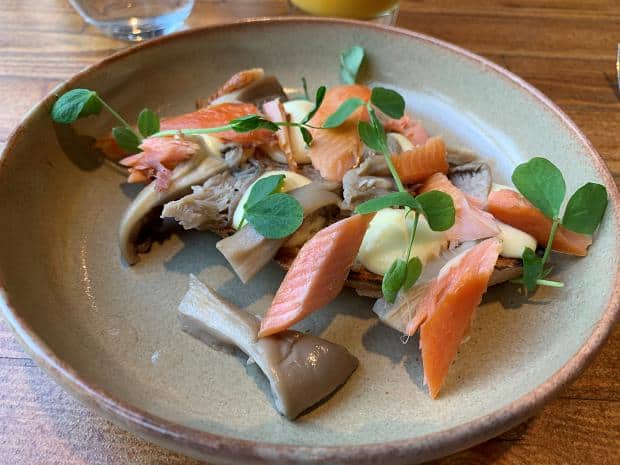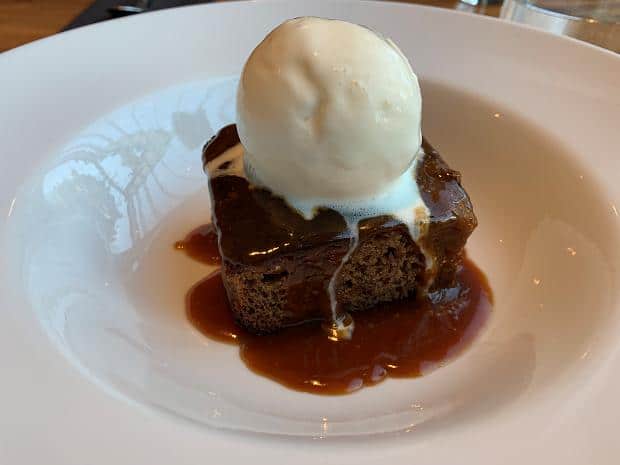 Platform 5 £
The Belhaven pubs are the Scottish answer to Wetherspoons: cheap food and drinks – frequented by students, the retired and groups of sports fans on the way to or from some sports event.
Platform 5 was next door to the Haymarket Hub so naturally we stopped in and tried the local fare. It was definitely what you'd expect – deep fried everything with anything green in short supply. Mains £7.80-14.30.
Platform 5
8 Clifton Terrace
Haymarket EH12 5DR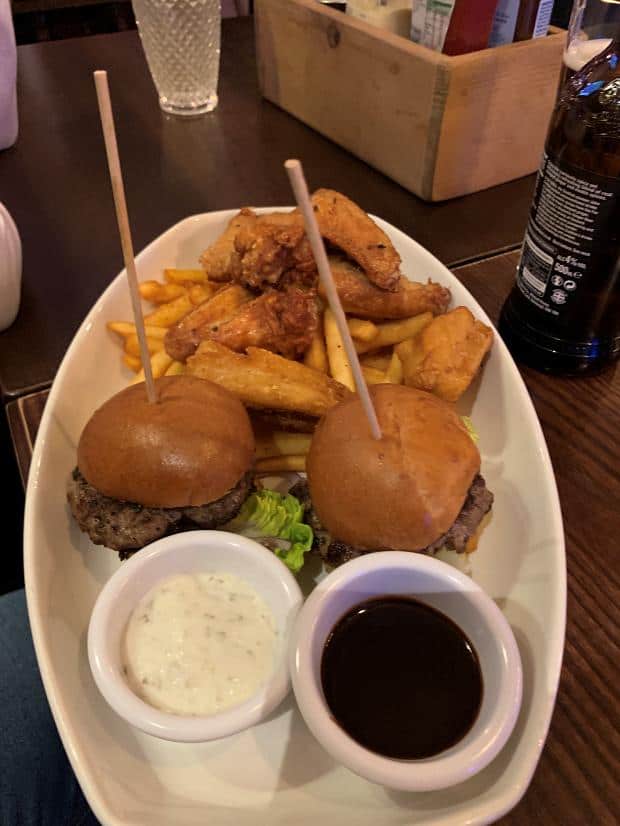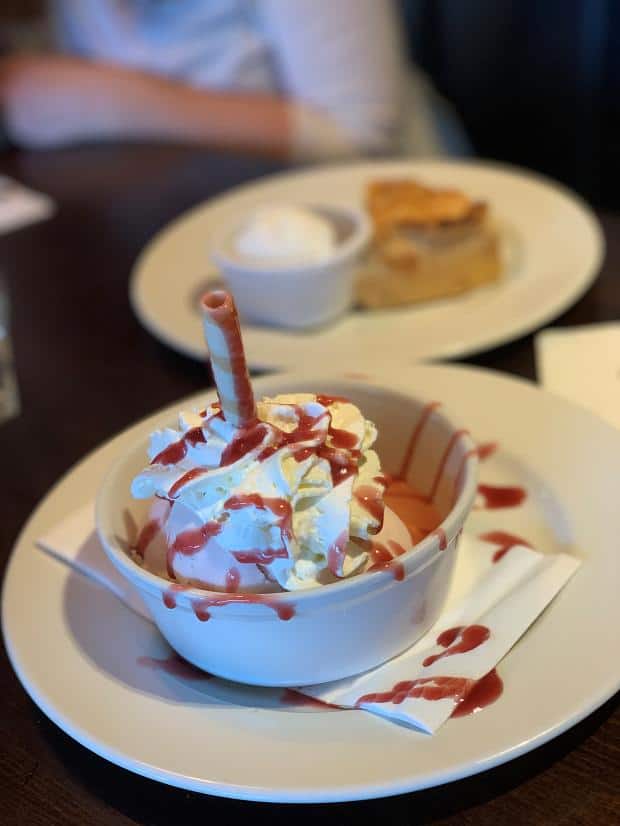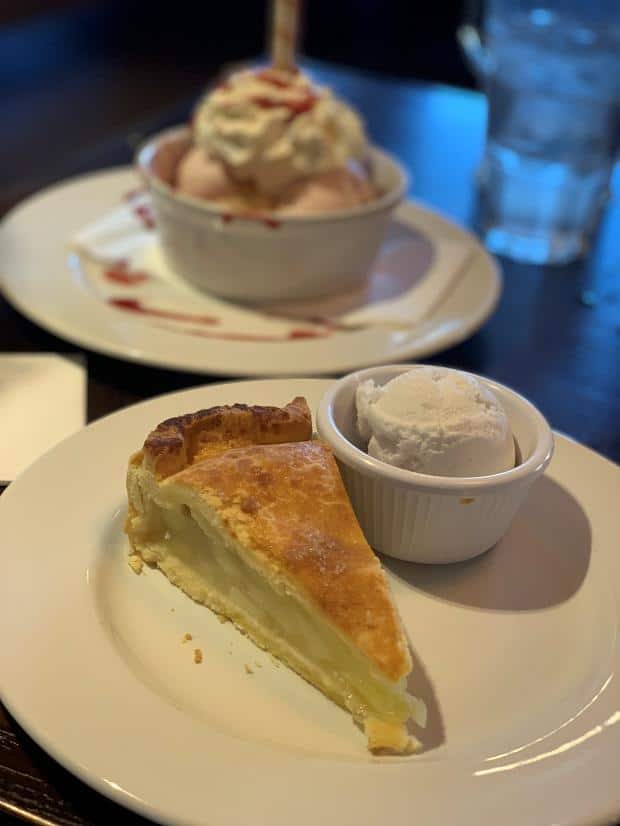 Milk Cafe £
Healthy breakfasts from £6-9: double poached eggs on sourdough with some greens on the side? don't mind if I do!
Milk Cafe
232 Morrison Street
Haymarket EH3 8EA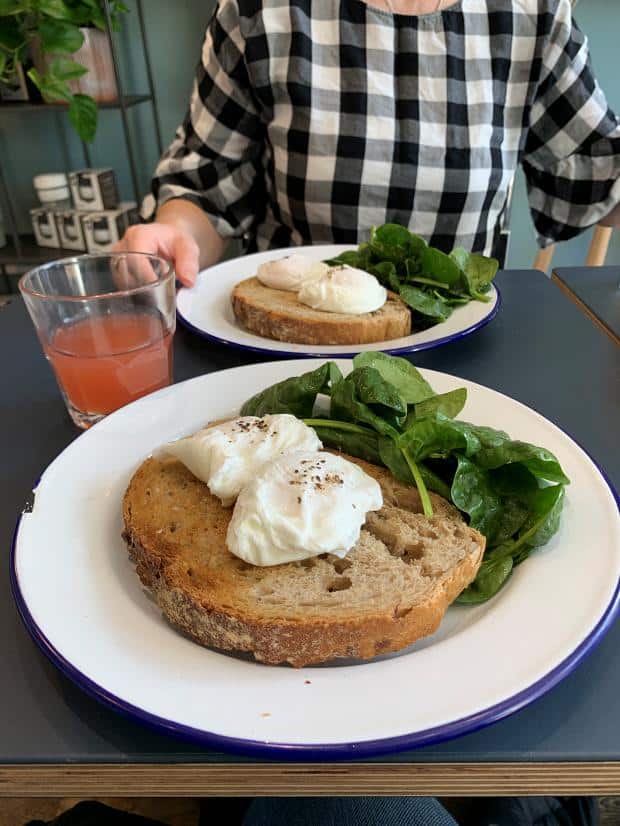 Vietnam House Cafe £
Tucked away on the main stretch of Haymarket is an art gallery/cafe with awesome food. Ange couldn't get through her pho (pronounced fa) while my prawn salad was fresh and light and the layers of textures from the prawn, the lettuce and the nuts contrasted delightfully.
Vietnam House Cafe
28 Haymarket Terrace
Haymarket EH12 5JZ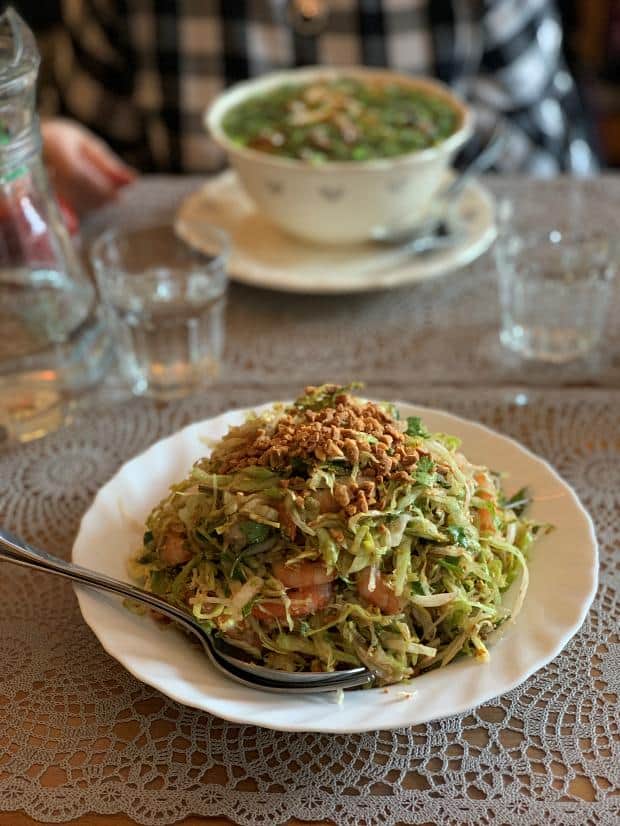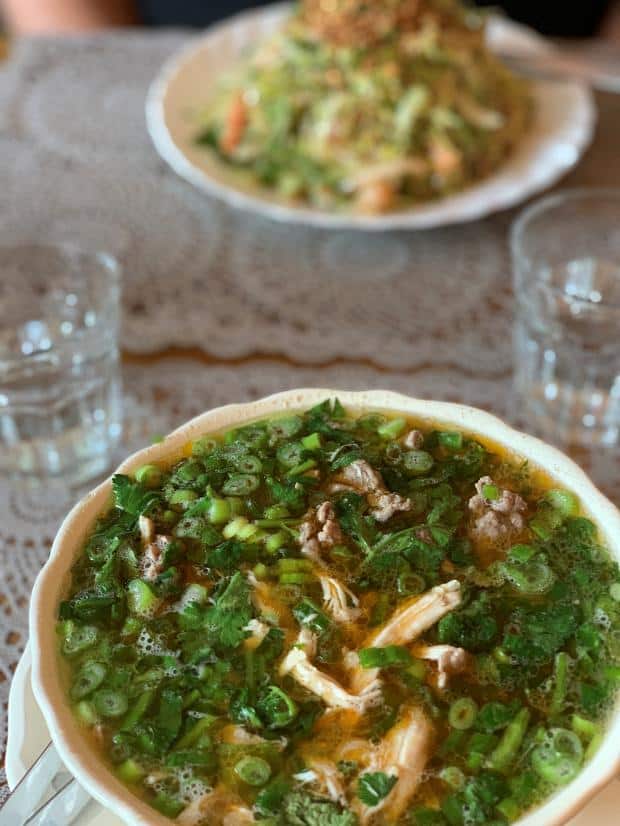 La P'tite Folie ££
We were on the hunt for dinner on a windy and cold evening and our hunt lead us to La P'tite Folie. They managed to squeeze us in and we enjoyed a delightful French meal.
I started with the mussels and followed with lamb so tender you could cut it with a fork. The mussels were big fat and tasty, just the way I like 'em. To tell you the truth I can't remember what Ange had, I was so focused on mine, and the sticky toffee pudding was certainly not shared! Delicious all around. Mains £12-23.
La P'tite Folie
9 Randolph Place
West End EH2 1LH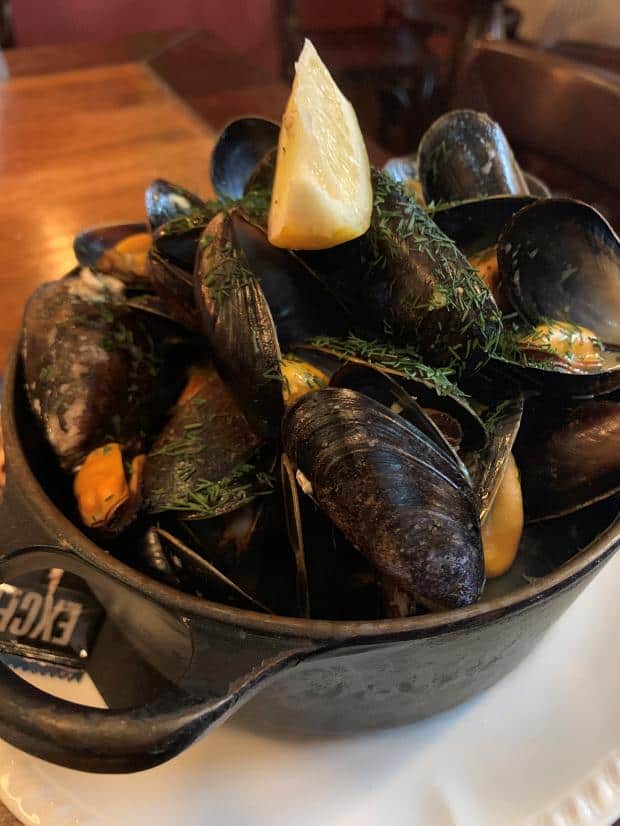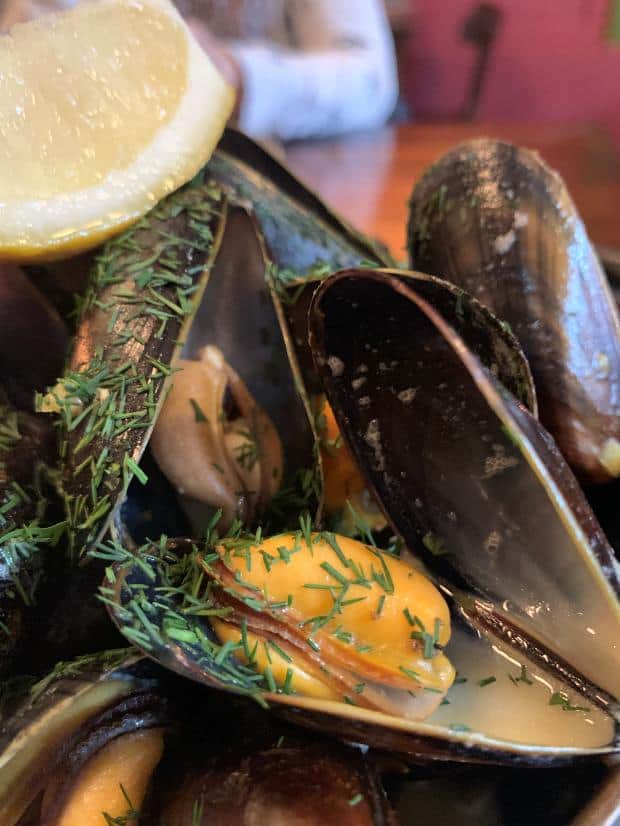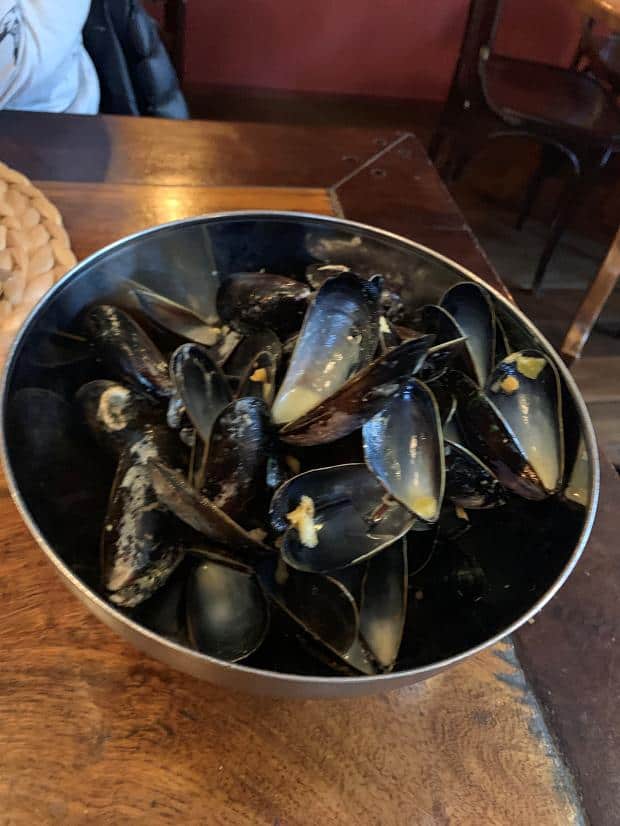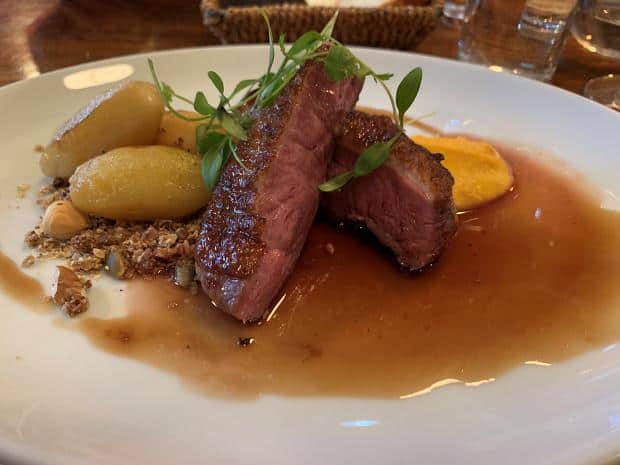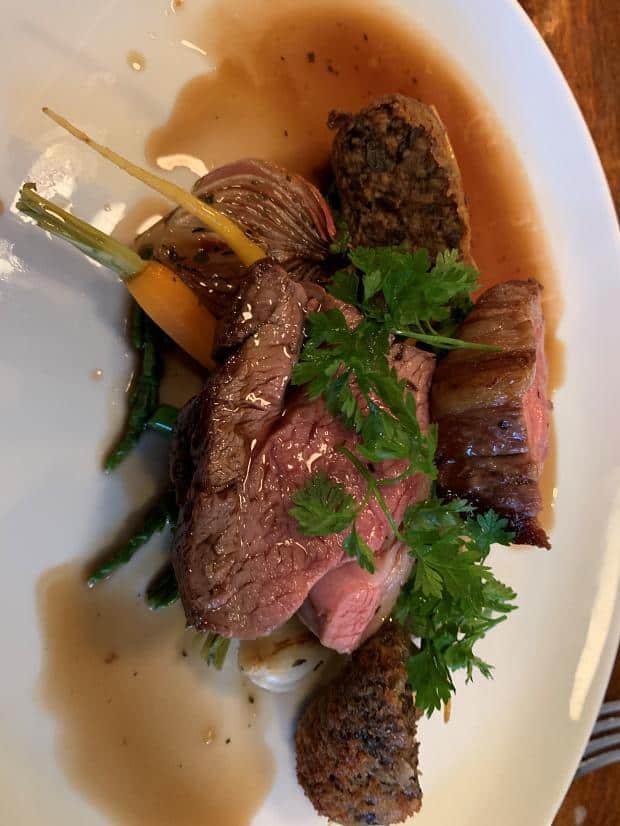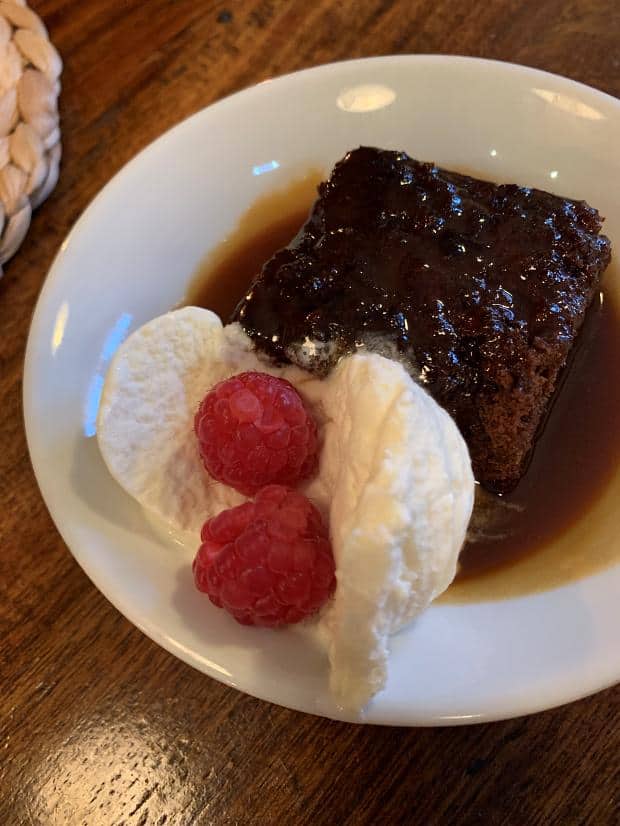 Bertie's Proper Fish and Chips £½
Bertie's is an award winning fish and chip shop which is in such demand that bookings are required. I'm not used to booking a greasy spoon, so the first time we tried to go there we were turned away – it was a weekend during The Fringe after all! The next time we made sure to have a reservation, and so skipped the queue.
The fish and chips were… fish and chips. Nice, but… not sure what all the fuss was about. We availed ourselves of dessert – I finally tried a deep fried Mars bar (Scotland's contribution to world cuisine, along with haggis and Irn Bru), although I swapped the Mars bar with a Snickers bar instead, having read that the Mars bar was excessively sweet and the different textures of the Snickers made it a more enjoyable experience. Decadence! Mains £12-13.
Bertie's Proper Fish and Chips
9 Victoria Street
Grassmarket EH1 2HE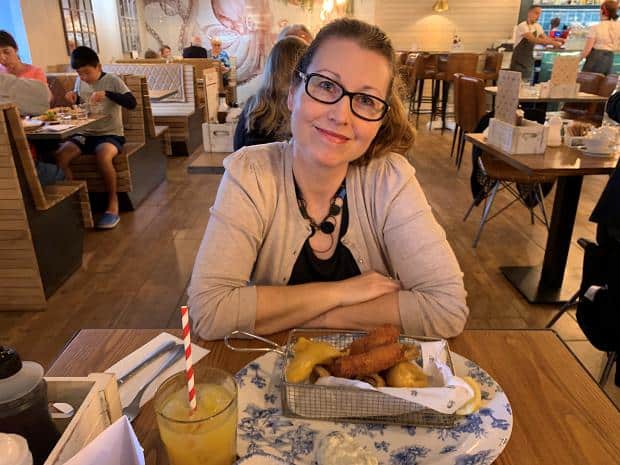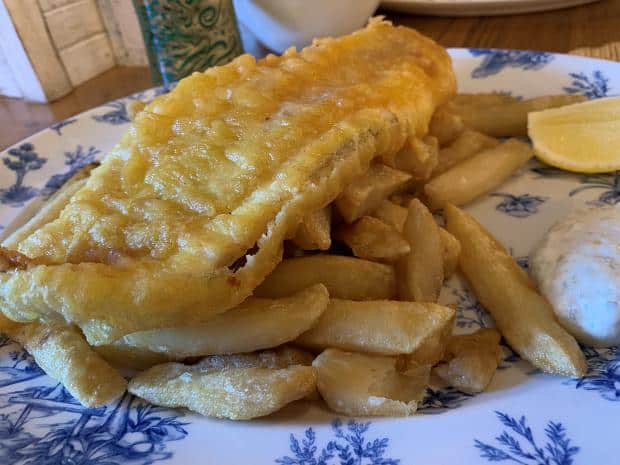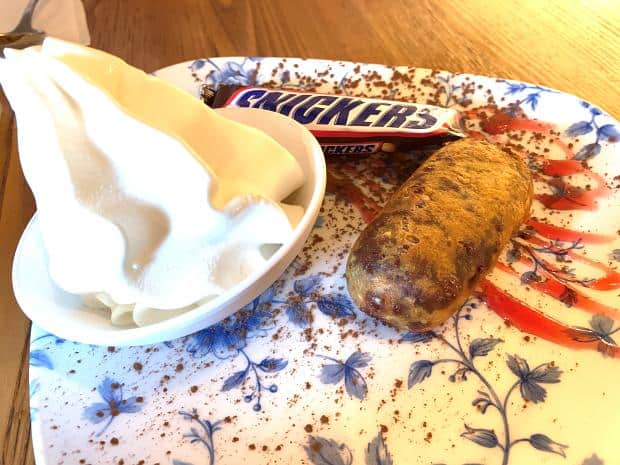 Fringe £-£££
Edinburgh's Fringe Festival is supported by food stands of all sorts: not just hamburgers, hotdogs and chips! My favourite stand was on George Street near the more highbrow performances – amusing to me for its Parmesan and Truffle Oil Chips, it's half and whole lobsters and the Soft Shell Crab Burger. Mains £7-27.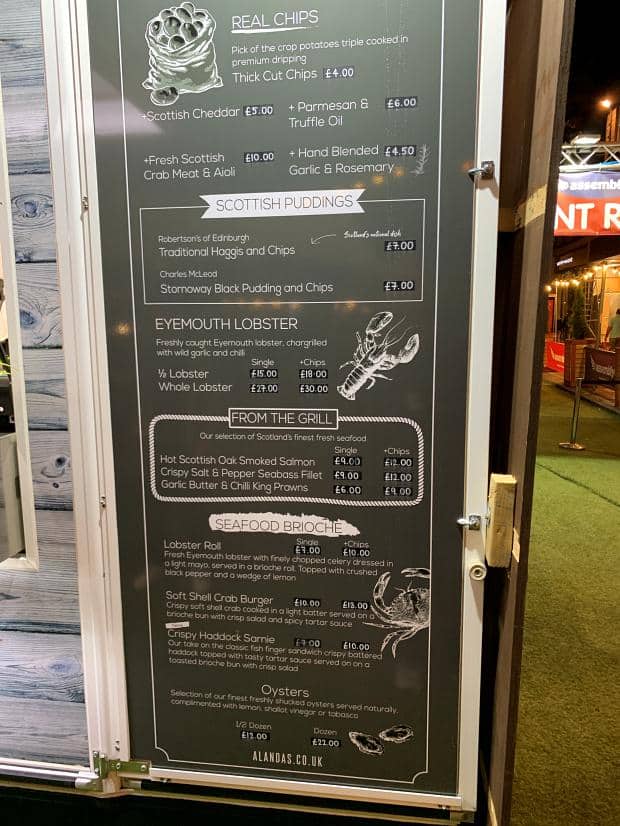 So many options! Also worth trying is the toasted sandwich place just off Bristo Square which had a number of gourmet offerings including cranberry and brie which went well with fries smothered in mayo and ketchup. Yum! Mains £7-10.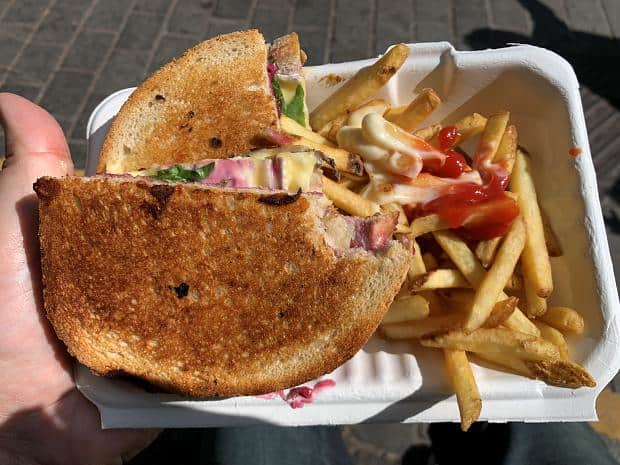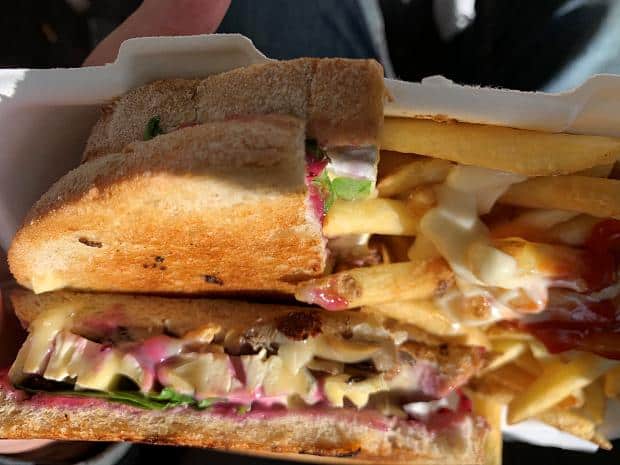 Mum's Comfort Food £
Mum's is an institution, built around the ethos of comforting wholesome food. They have specialty sausages of various flavours accompanied by a range of mashed potatoes and a trio of gravies. You'd have to keep going back to try every combination, and some of the sausages are even vegetarian.
They were very kind and even made my burger into a Kiwi burger (adding an egg, pineapple and beetroot) for a taste of home. Truly something for everyone. (The pie is from a different visit) Mains £10-13.
Mum's Comfort Food
4A Forrest Rd,
Old Town EH1 2QN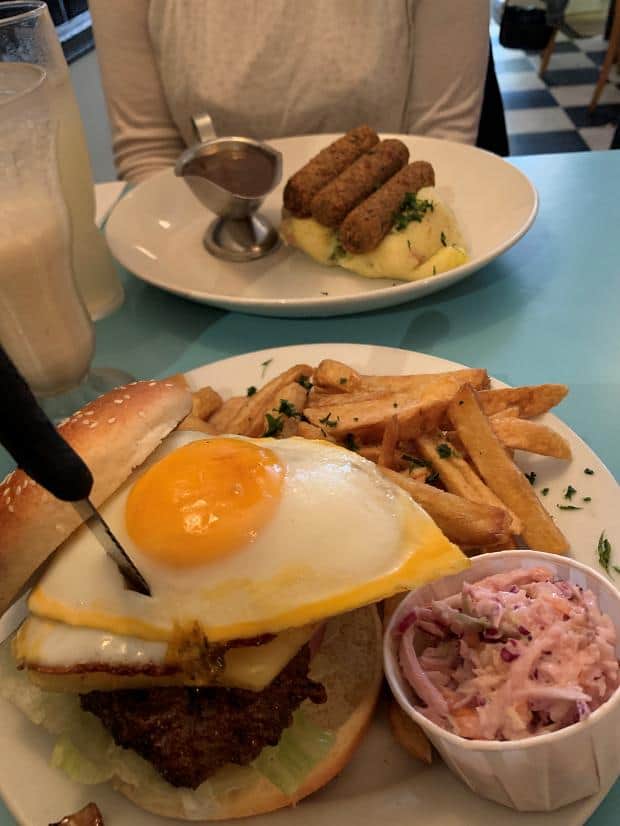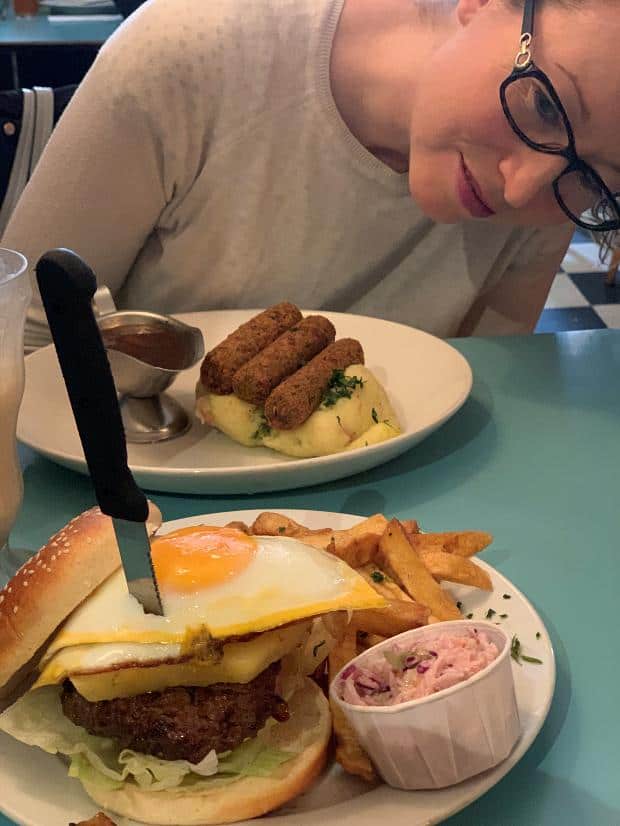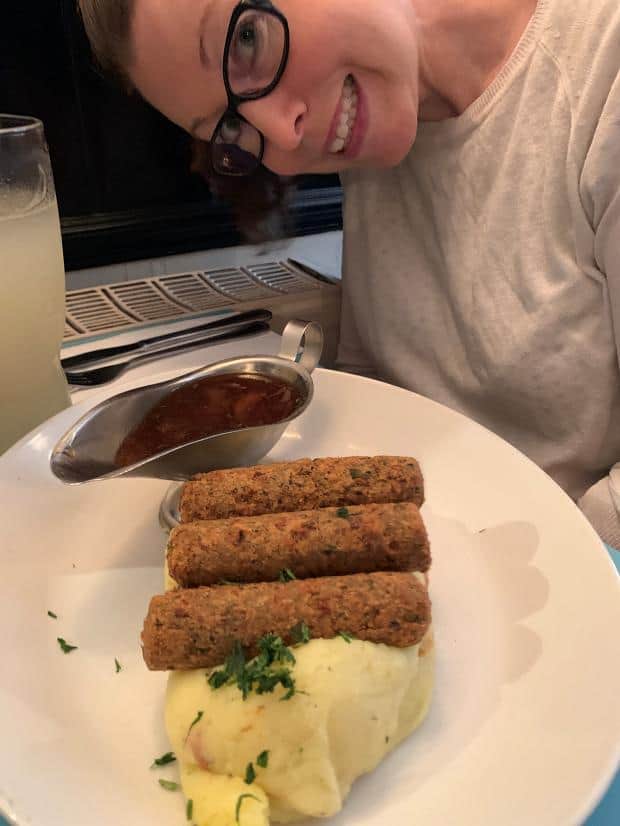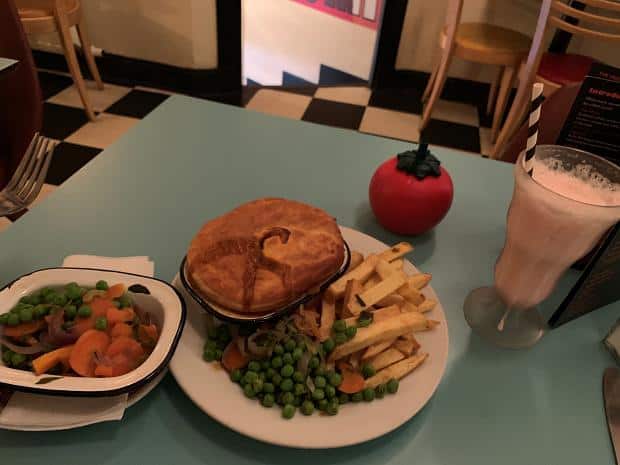 Wings £
Guess what they sell at Wings? You guessed it! You order the wings in buckets of six with your choice of one of 79 different sauces. Add drinks and, if you want, convert the wings to chicken nuggets instead. Enjoy the funky surrounds sharing with the T-rex in mittens and if you feel particularly macho, try getting your name on the Wall of Flame by attempting the Suicide Sauce.
Wings
5 – 7 Old Fishmarket Close
Old Town, EH1 1RW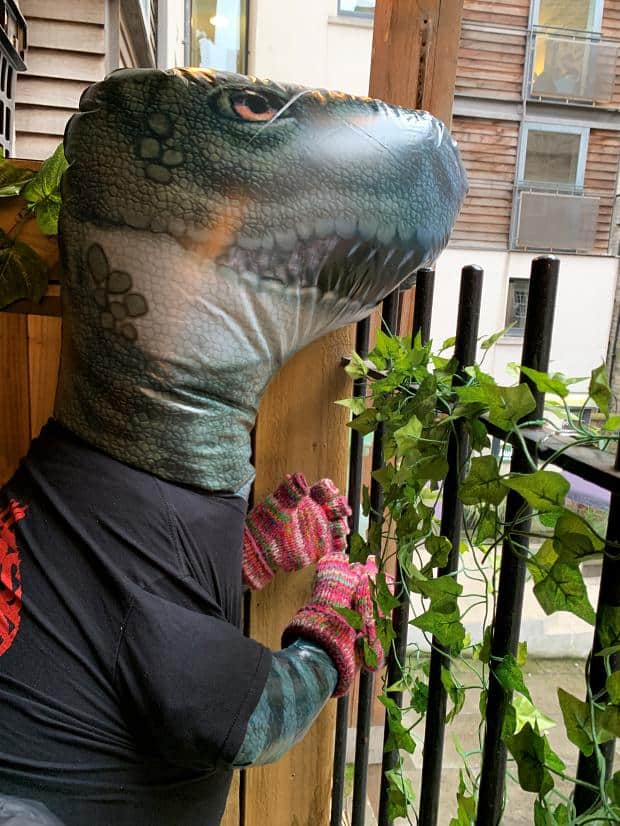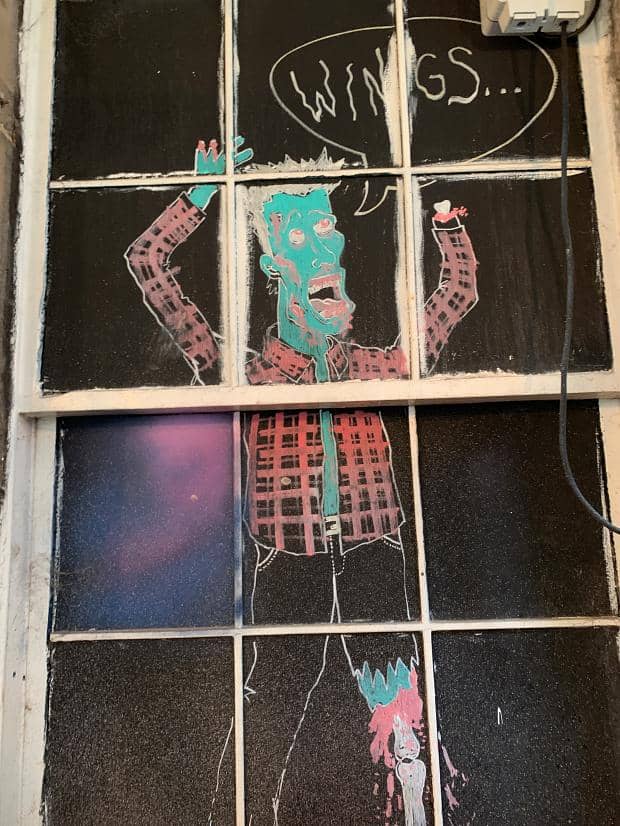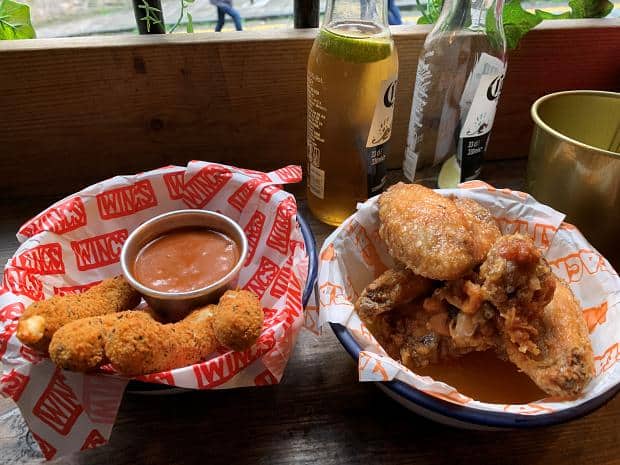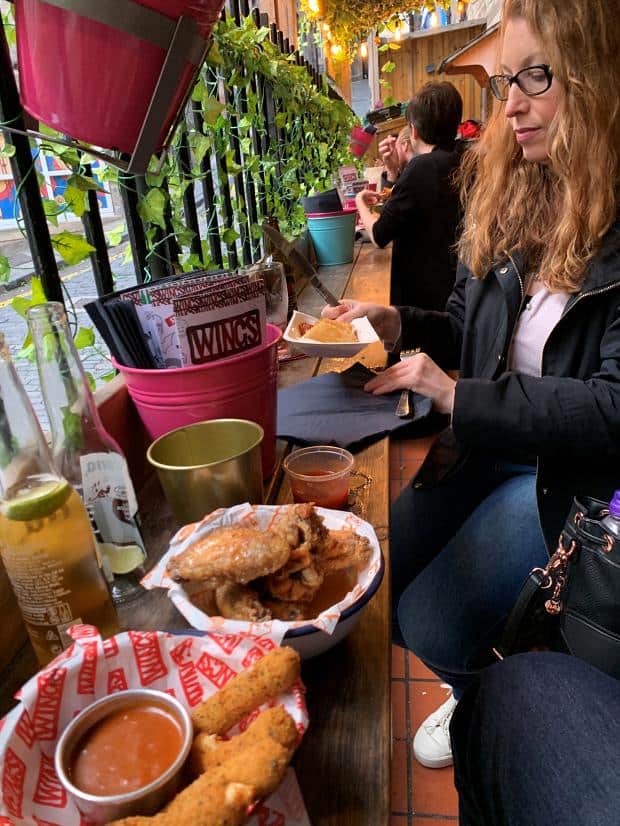 The Witchery £££
Apparently The Witchery is Edinburgh's most famous restaurant. Situated in a 16th Century building adjacent to the castle, you can even stay in one of the rooms upstairs. Though if you thought the restaurant was expensive, expect to pay even more to stay the night!
We enjoyed an indulgent evening dining there, with oysters to start (me), soup (Ange), followed by the scallops (Ange) and steak (me). We then fought over the dessert, marvelling at the wide assortment of flavours and textures, before finishing up noticing that I looked a little like the bust of a devil behind me when I smiled. Mains £27-39.
The Witchery by the Castle
352 Castlehill
Old Town EH1 2NF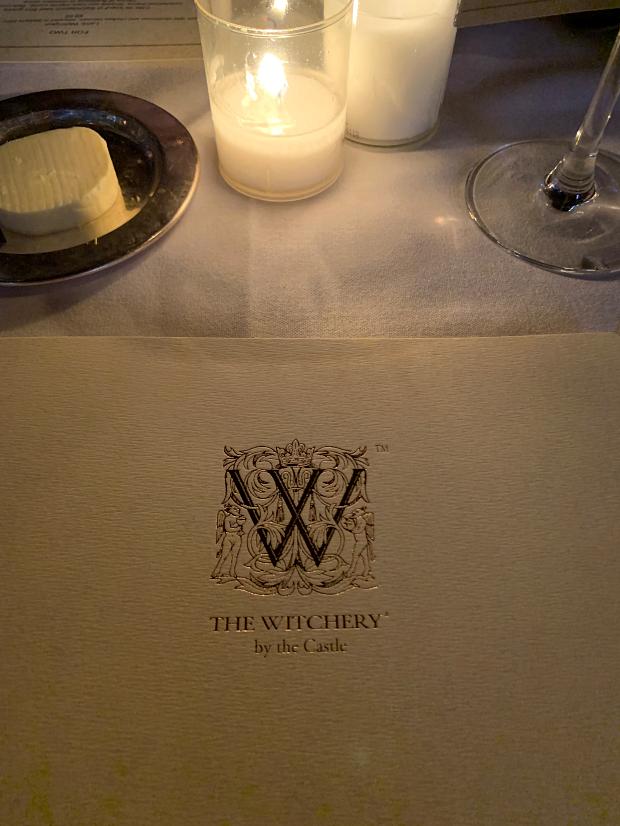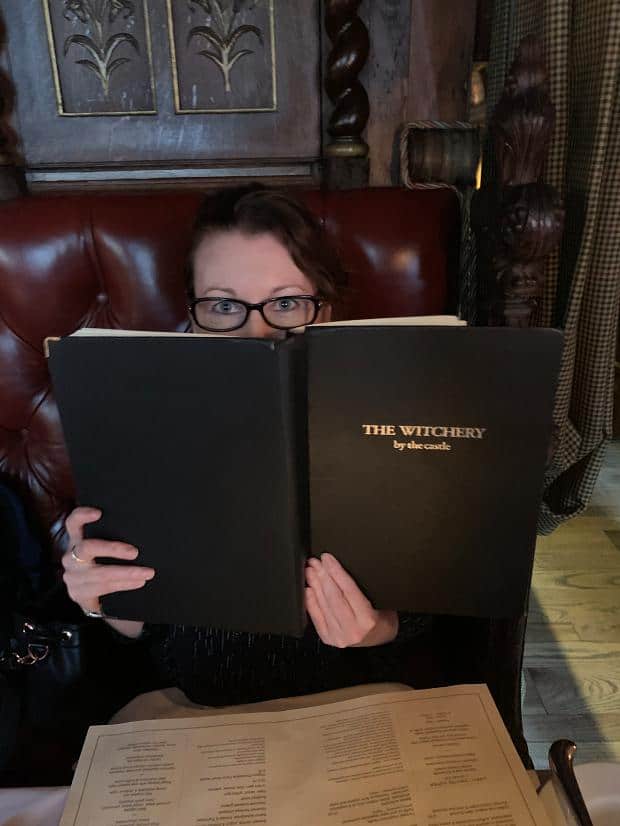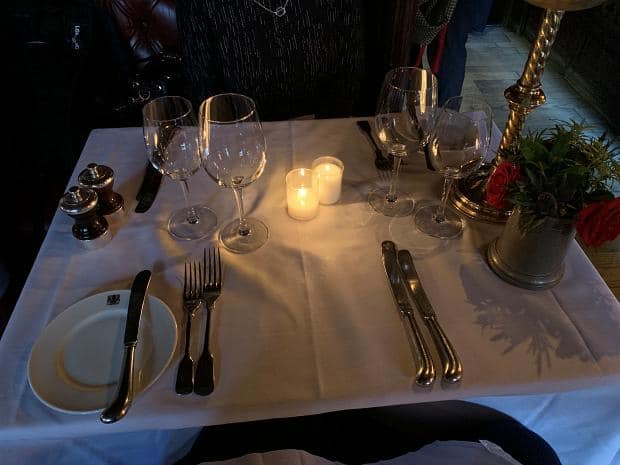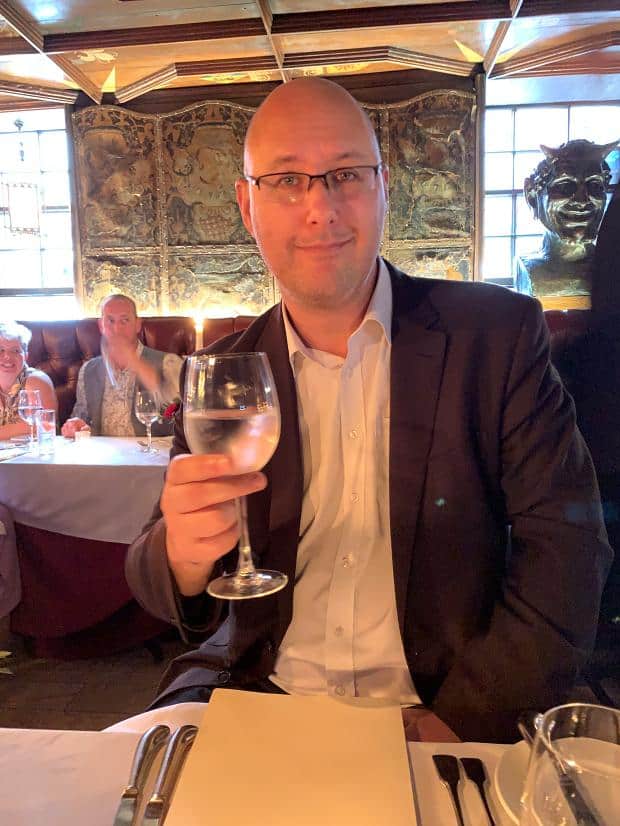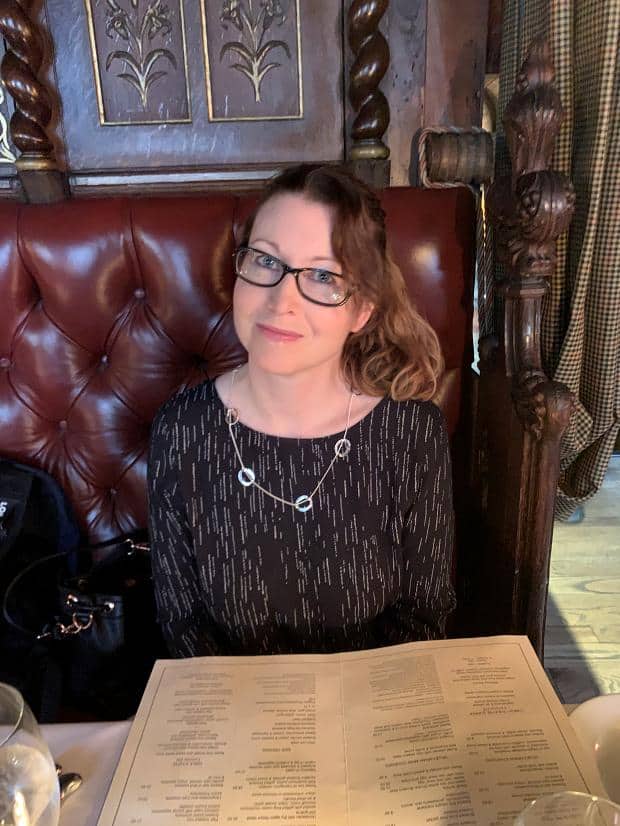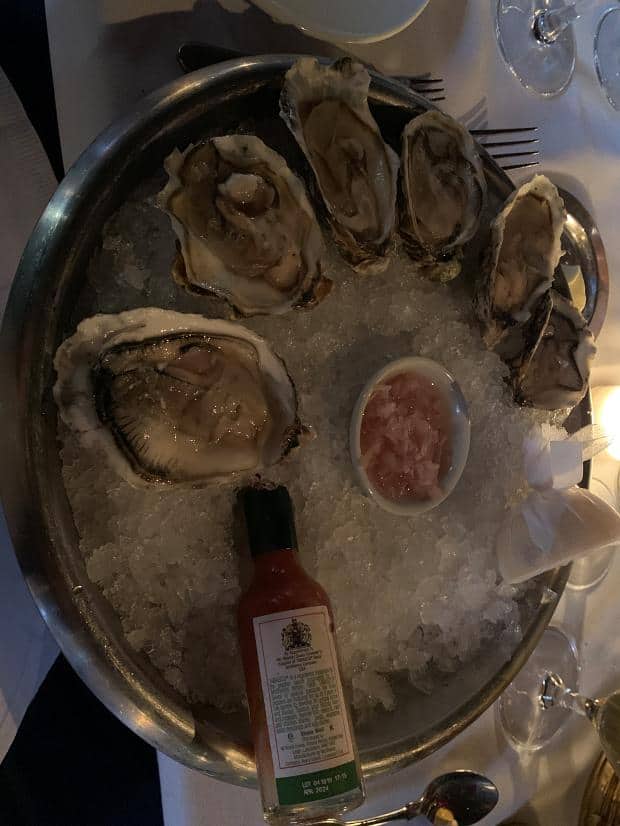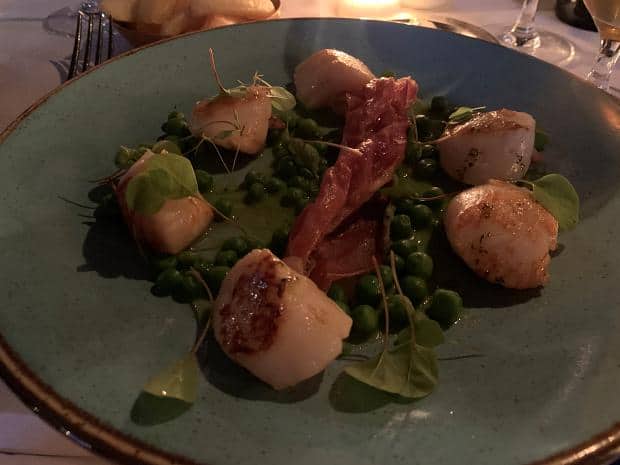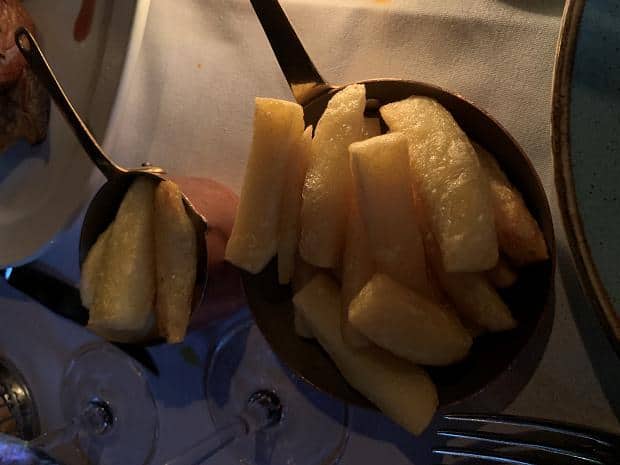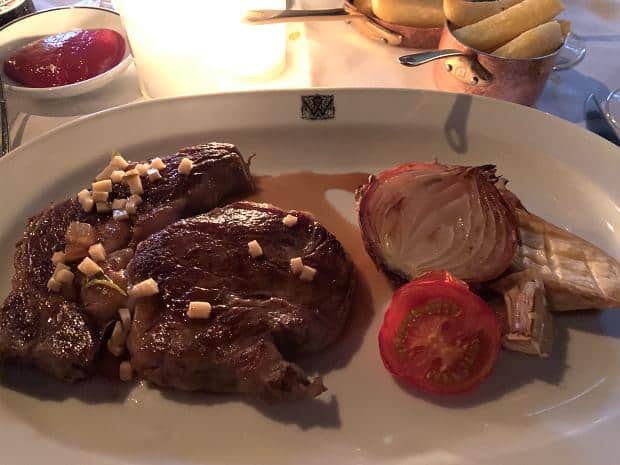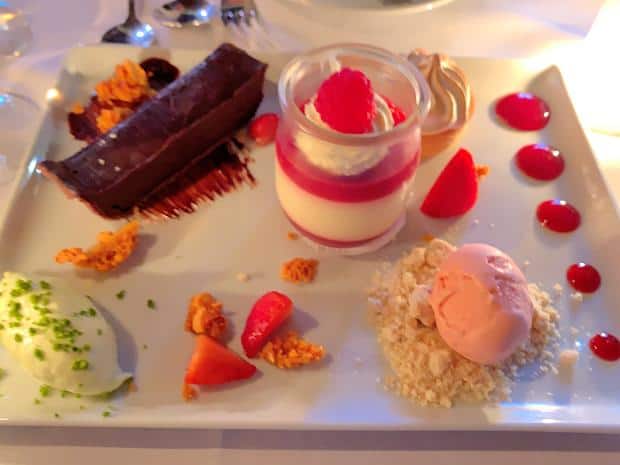 Timberyard £££
I was lucky enough to be invited to my former workplace's Xmas party which was held at the Timberyard. We had the four course meal for £57 and while the waitstaff were noticeable for their professionalism, it must be said that the atmospheric lighting made for an intimate dining experience but made photographing the food difficult.
A pity because it was so delicious! I enjoyed their home made ginger beer while waiting for my party to arrive and it was suitably gingery. The ginger fire died down by the time the starter arrived, the quails egg not surviving long enough to be photographed! The scallop was the most photogenic of the courses and while the servings were small, they were all accompanied by bread and butter, so nobody went home hungry.
Timberyard
10 Lady Lawson Street
Grassmarket EH3 9DS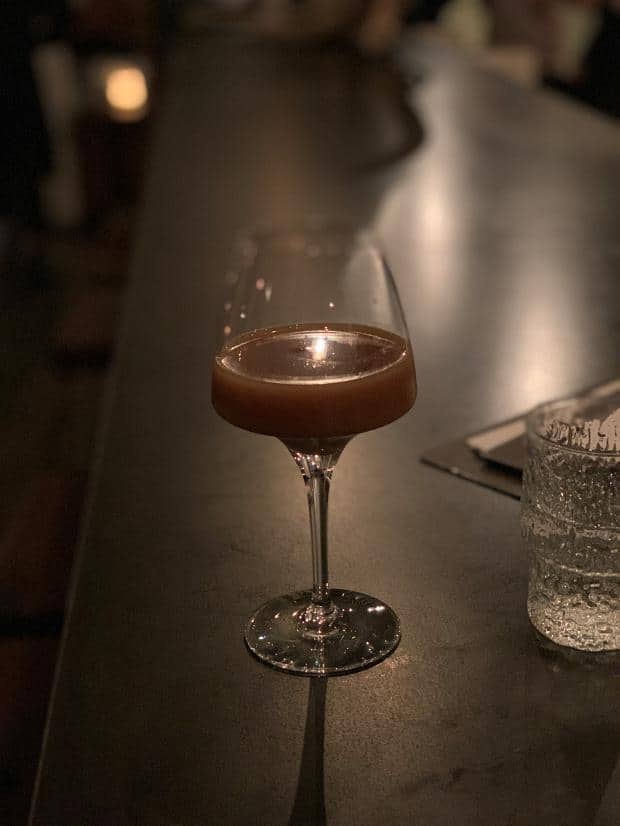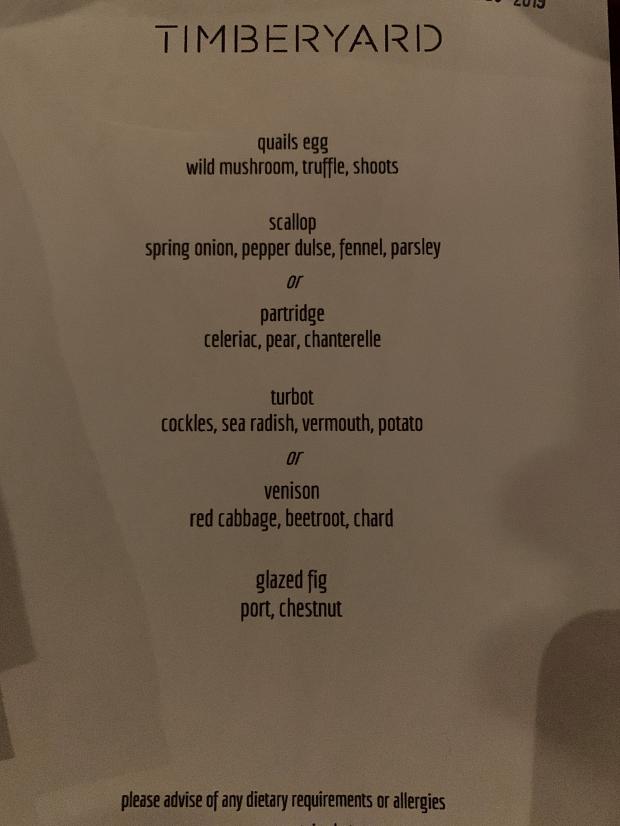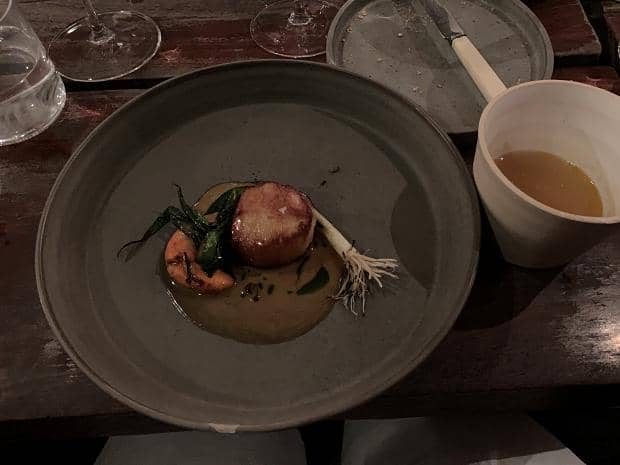 La Casa ££
La Casa is a tapas and mezze restaurant just down the road from Haymarket Station. I started with the mussels, followed with the lamb chops and finished with baklava. Good sized portions! Mains £11-18.
La Casa
103-105 Dalry Road
Haymarket EH11 2AB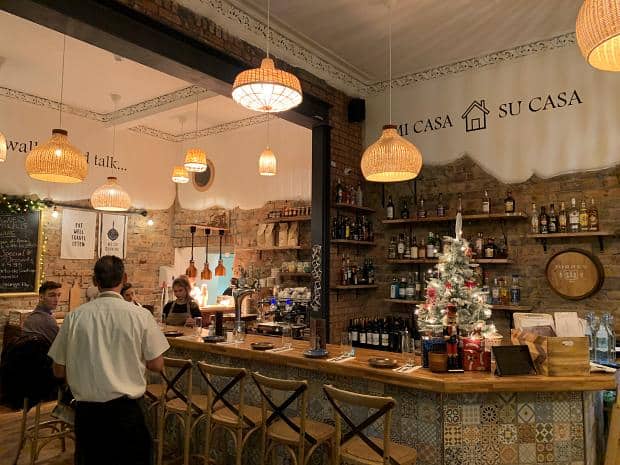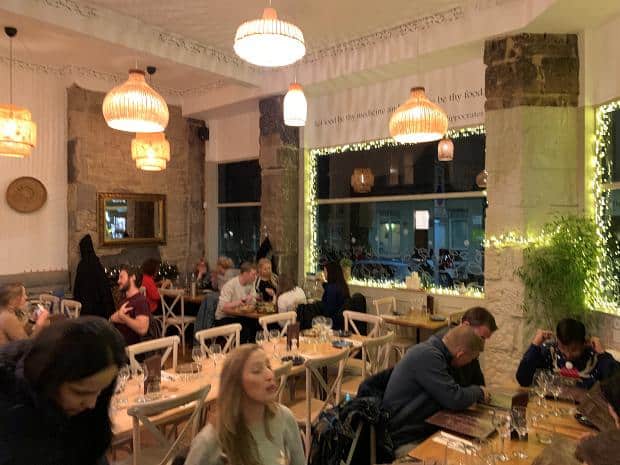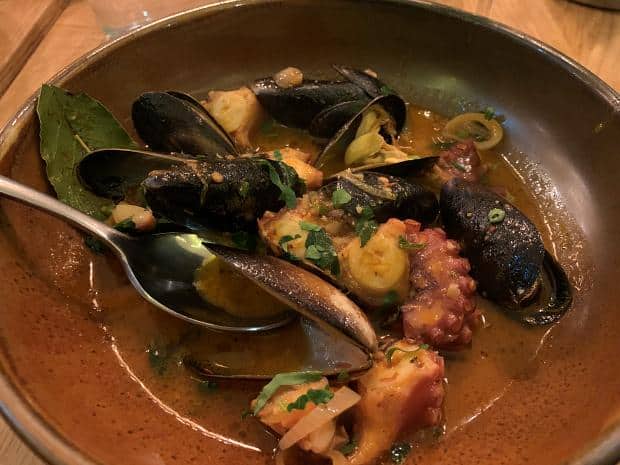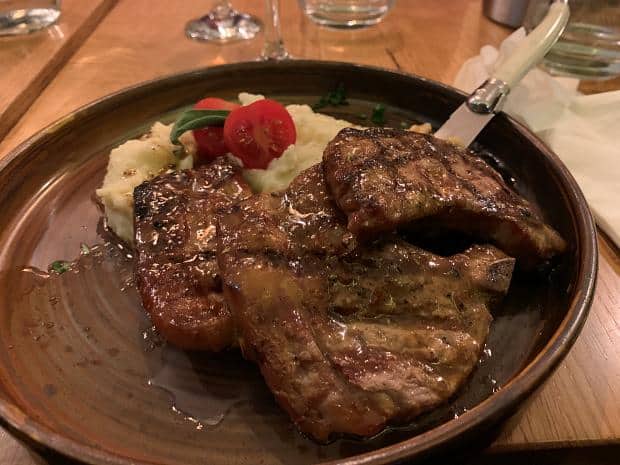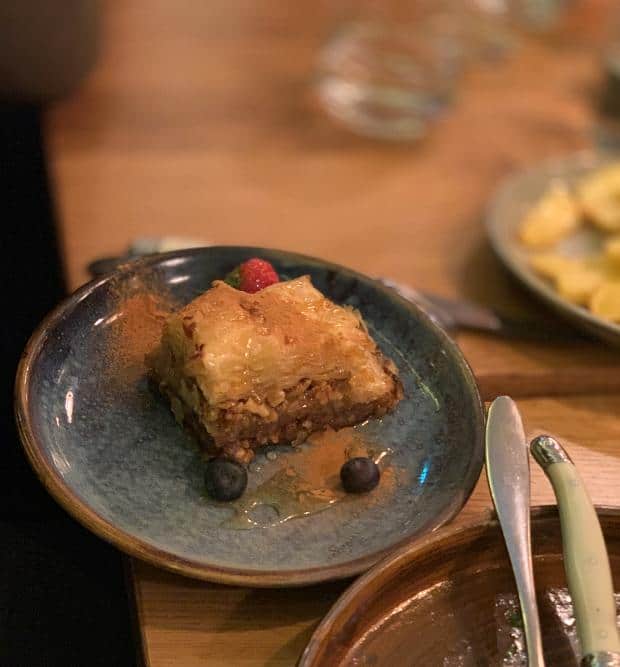 Bar Italia ££
Perfectly located for a post movie dinner or a pre-theatre meal, Bar Italia is sandwiched between the Odeon cinema on one side and the Traverse Theatre and Usher Hall on the other. We inadvertently timed our arrival just as the theatre crowd were about to head off which was a bit disconcerting, as we had just gotten settled when most of the crowded restaurant decided to settle their bill and leave. Something we said?
I had the calzone and watched with amazement as they pulled something the size of my head and colour of a leopard out of the huge pizza oven behind Ange. It took a concerted effort to get through it all and dessert was not even a consideration. Mains £10-25.
Bar Italia
100 Lothian Road
Fountainbridge EH3 9BE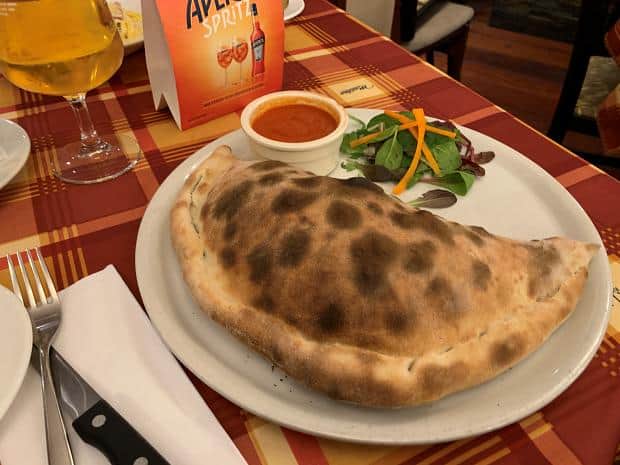 Filling Station ££
The Filling Station is a chain of restaurants and we headed to the one in the Omni Centre after watching a movie in the complex above. I must admit I was disappointed with my ribs but Ange loved her vegetarian pizza and the desserts made up for it. I had a bit of food envy: while my waffles were good, Ange chose really well with the banana pancakes. Yum! Mains £11-21.
Filling Station
Omni Centre,
28 Greenside Row
Leith Walk EH1 3AA
The Finn and Bear £
Lastly the Finn and Bear. We headed there one Sunday afternoon and were astonished by the value of the food. Their "buy three get one on us" worked really well for their tapas plates and for our £15 we got a vegetarian scotch egg, halloumi, guacamole and a half pint of scampi. Adding sweet potato fries meant we ate our fill for less than £20. Nice! Mains £9-13.
Finn and Bear
58 The Shore
Leith EH6 6RB